Growing up I dreamed of living somewhere that my family could experience all 4 seasons, but that wasn't what God had in store. We live in South Georgia, where there is really only summer and winter temperatures. I remember more Christmases that I wore shorts comfortably, than those that called for a sweater. And it's pretty much high to mid-90s from April to October.
Nonetheless, I find fall and winter to be so magical. This little project was the perfect way to hang on to the magic of the season and display it as a reminder that God has made everything beautiful in its time.
He has made everything beautiful in its time. He has also set eternity in the human heart; yet no one can fathom what God has done from beginning to end.

Ecclesiastes 3:11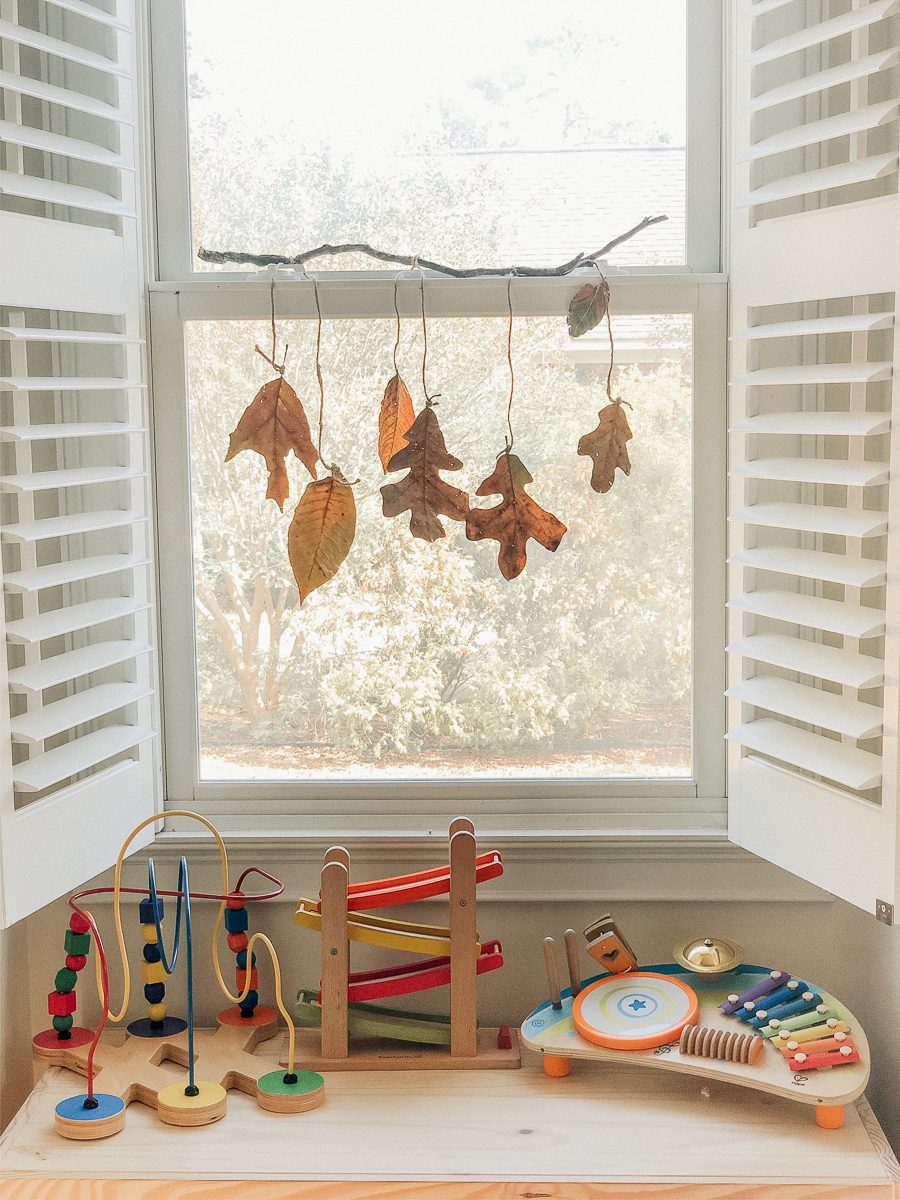 I would imagine this activity would be fun for all seasons, as nature is ever-changing, but I thought it would be absolutely perfect for autumn. At the first signs of fall, we gathered twigs, fallen leaves, and hickory nuts. The perfect activity for all ages! Even my 1 year old helped with the hickory nuts. It would be fun to collect acorns and pinecones too, but we didn't have any in our yard.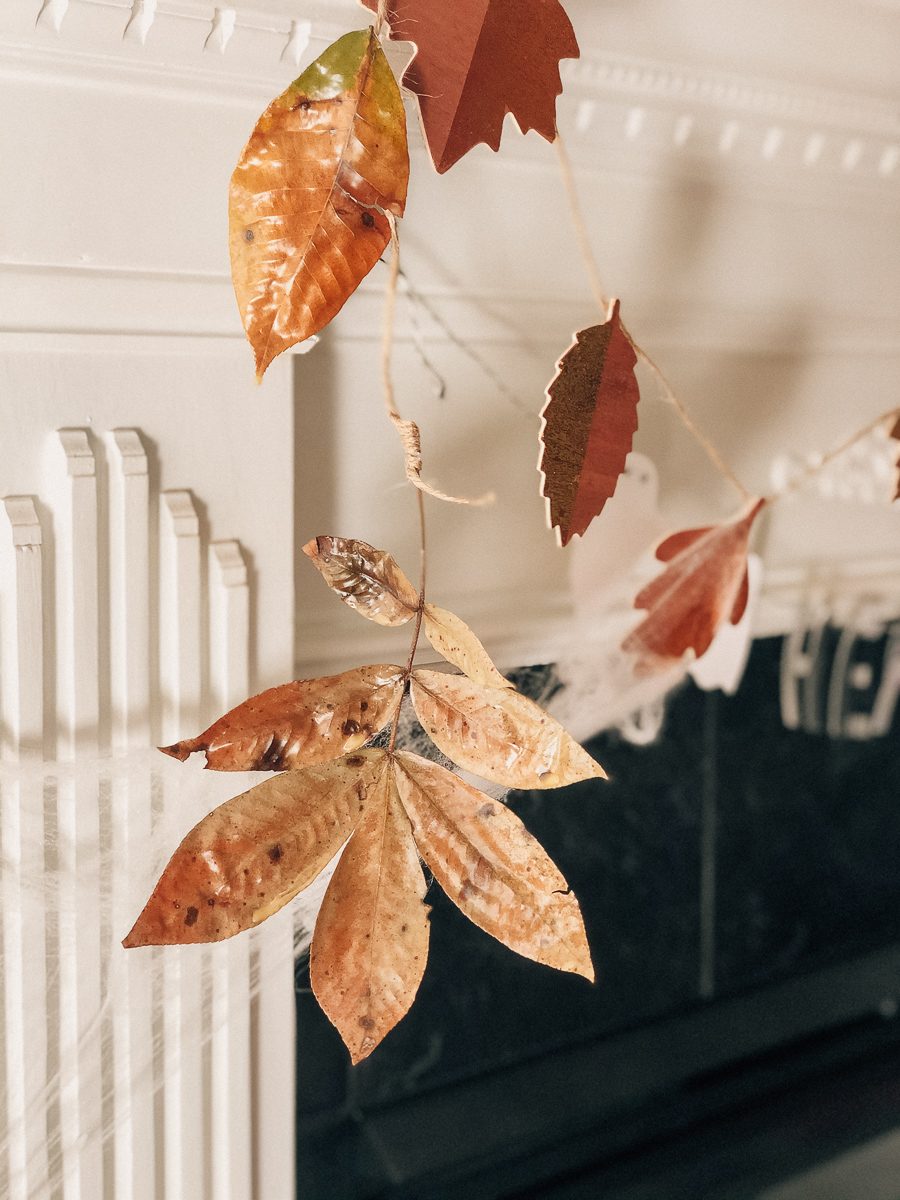 The older ones helped me press the leaves in some of their favorite books and even helped dip the leaves in the hot wax. I will say that this part is better for the older kids, because even though the wax didn't burn their fingers – the hot bowl got them and they were done.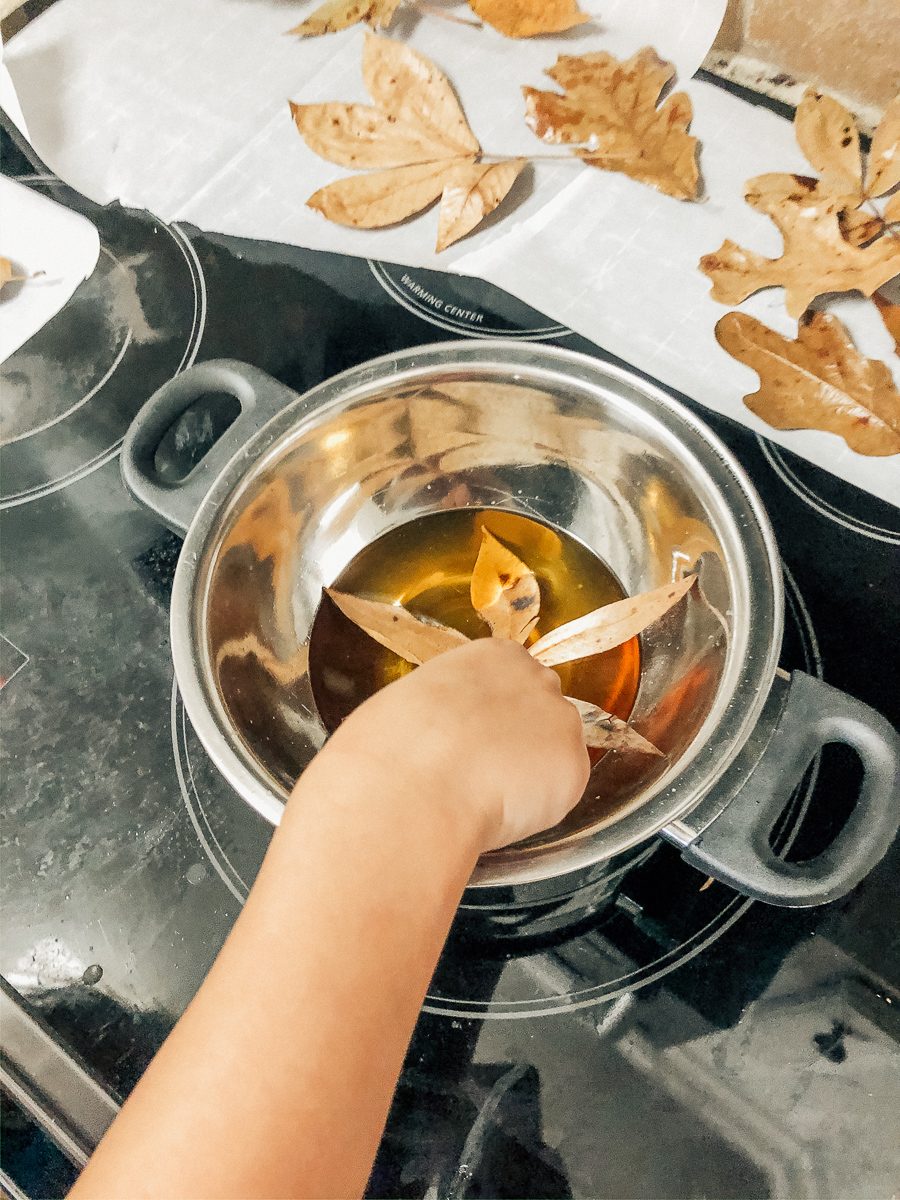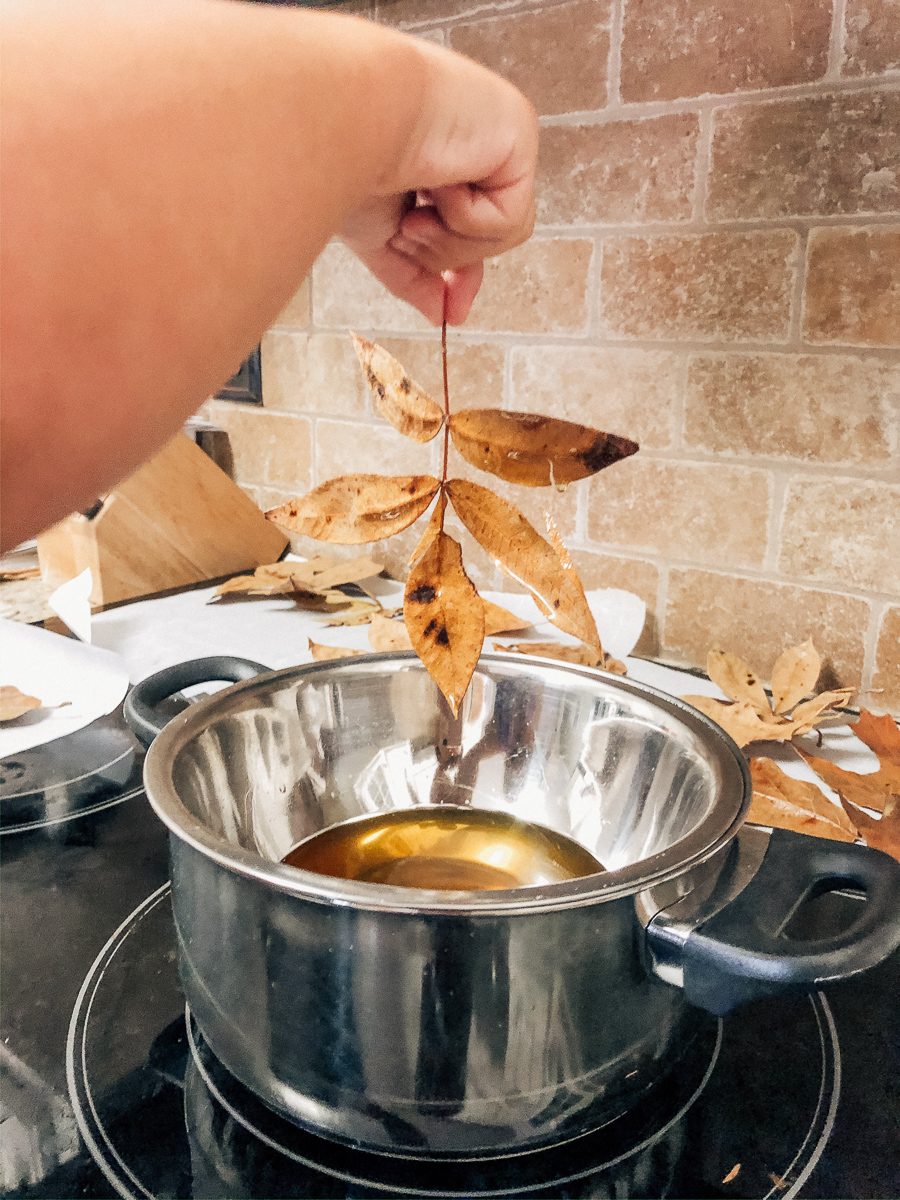 We used this beeswax from Amazon and melted it down. I added a few drops of Cinnamon Bark and Nutmeg essential oils by Young Living for an added fall aroma.
We tied twine to some of the sticks we found and then (I) hot glued the leaves to the twine. This could be done with acorns or the hickory nuts too.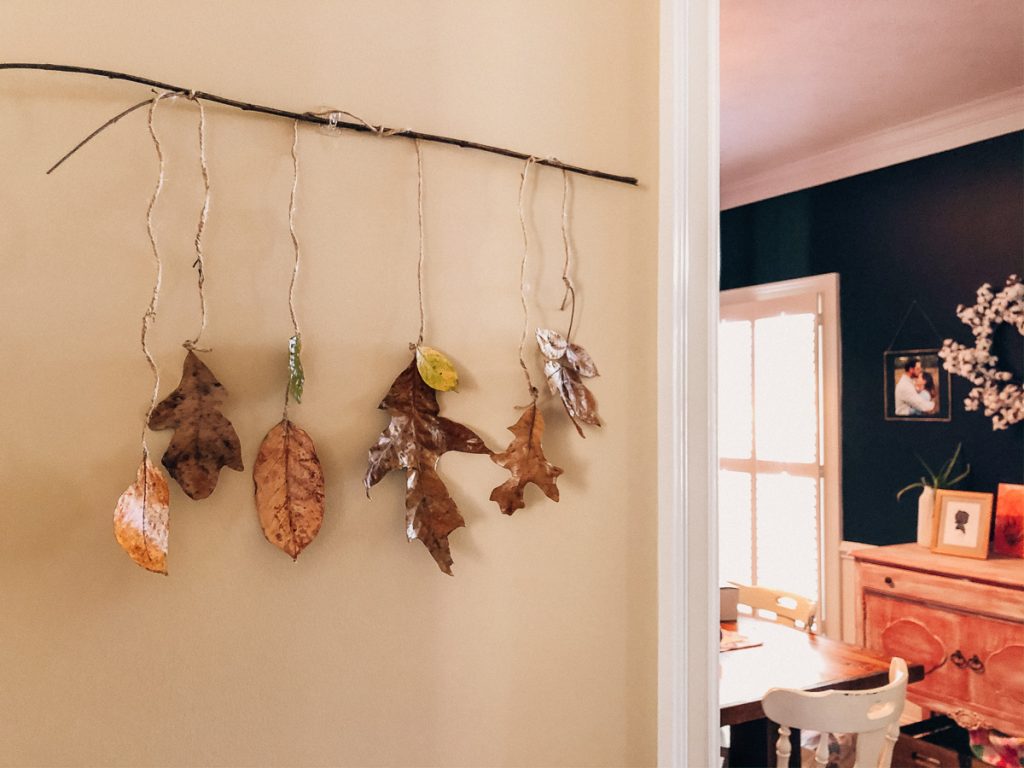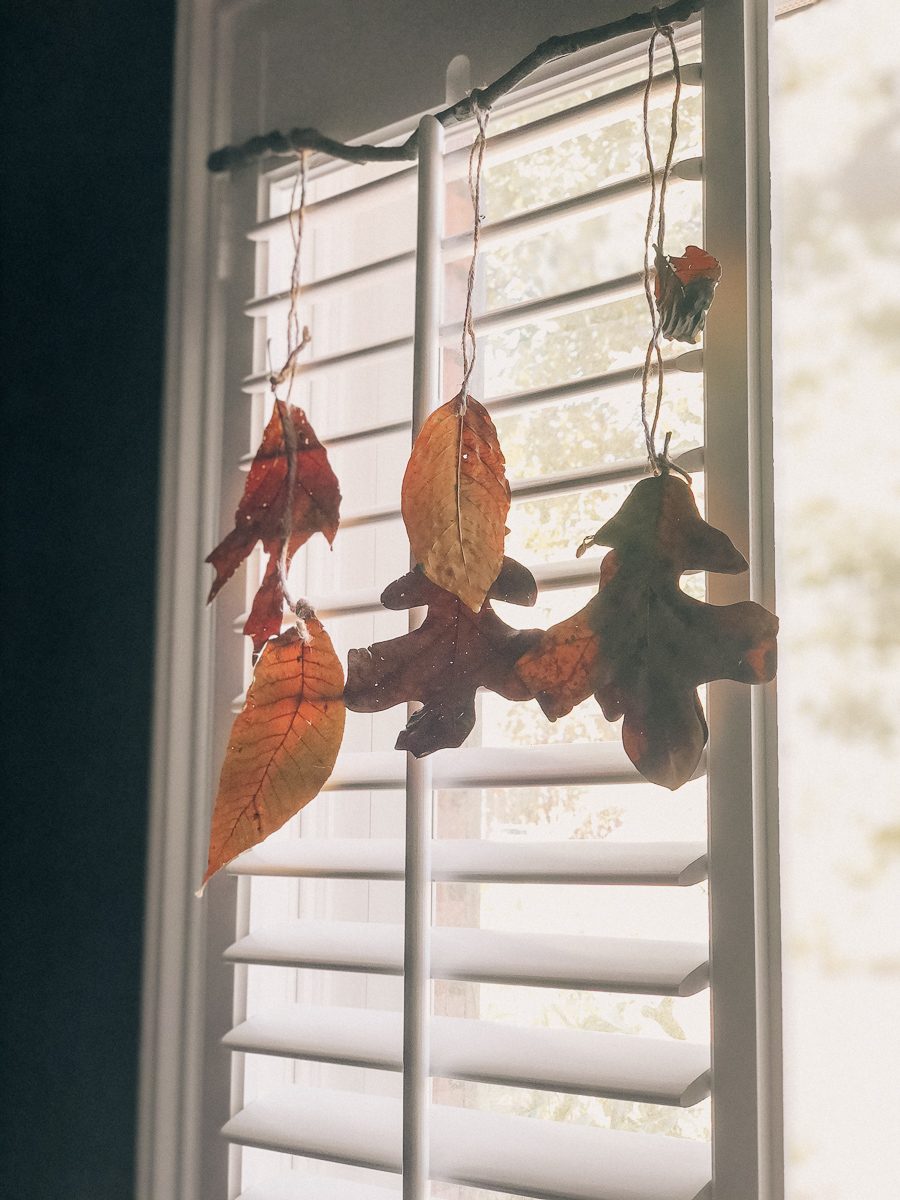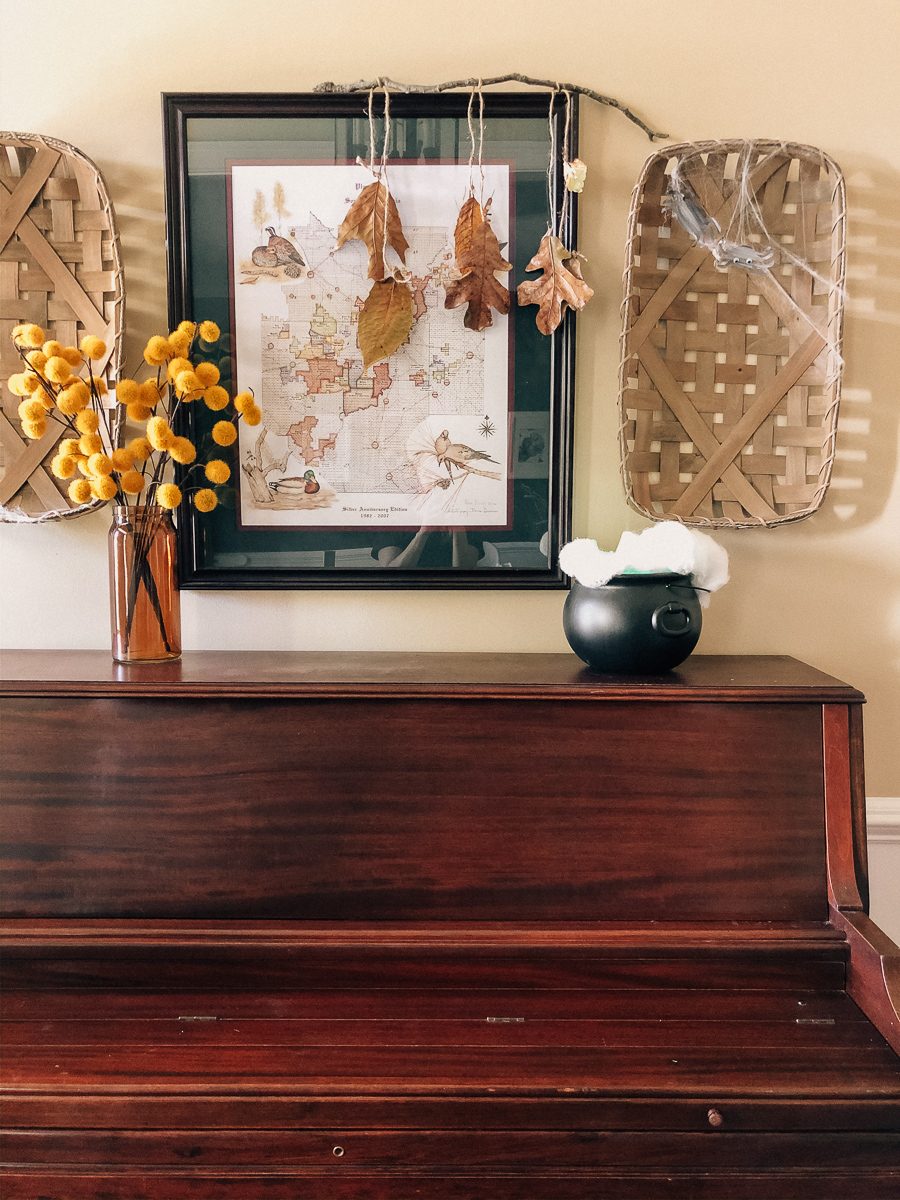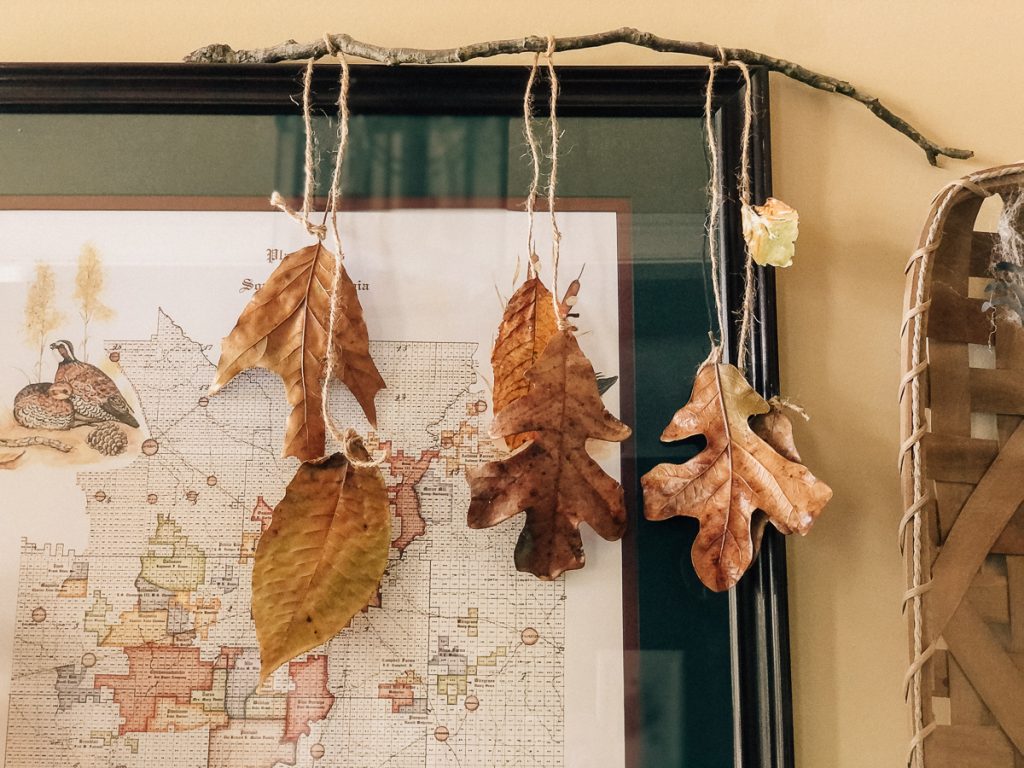 I love how the beeswax preserved the texture and colors of the leaves, and added a hint of sheen. They smell absolutely amazing and are truly the perfect fall decor.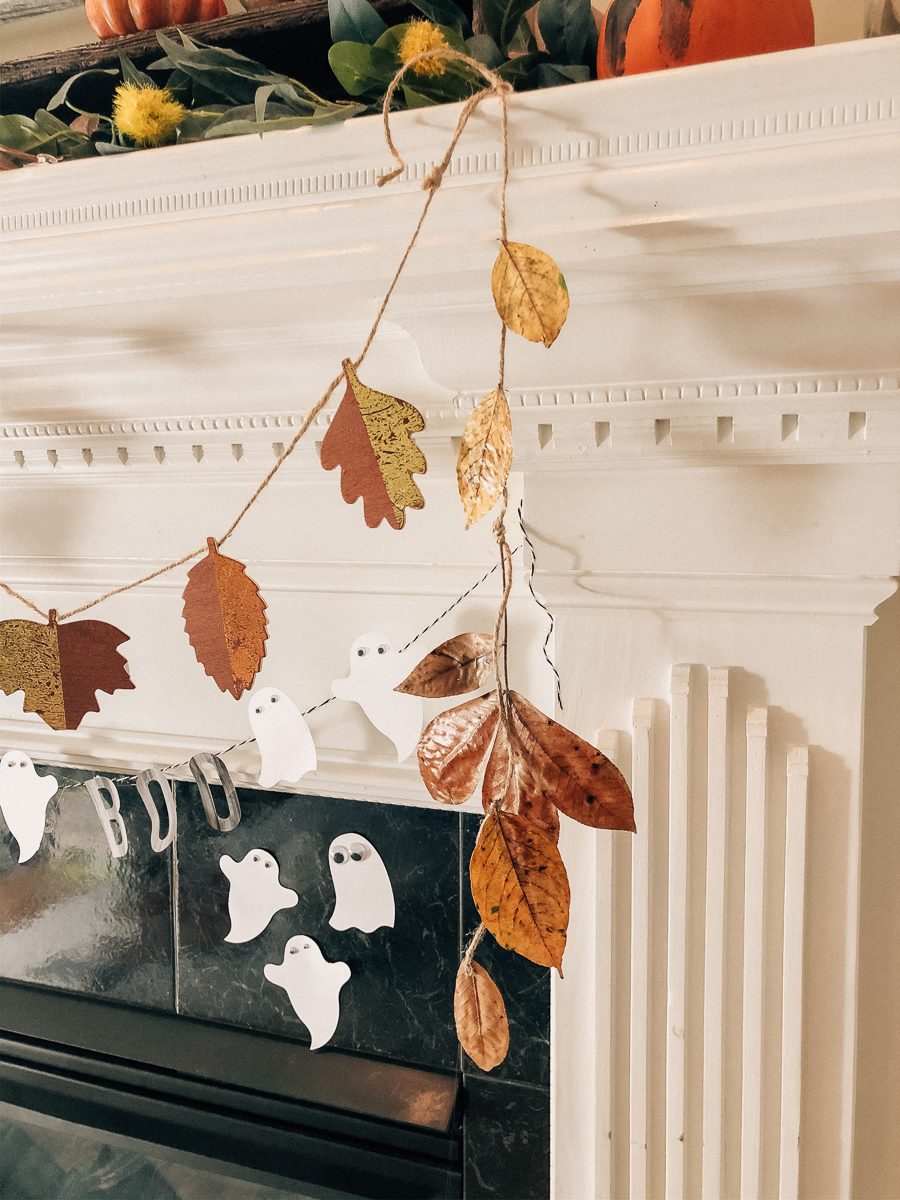 What do you think? Is this an activity that you'd like to try? It's definitely going to be an annual activity we add to our list of traditions.