Aurelia means "the golden one" and she's lived up to her unique name. She has the biggest smile and is our chunk of love. It only made sense to celebrate peace, love, and Aurelia Faye for her first birthday party.
Once I got started, I ran away with tie-dye and didn't look back!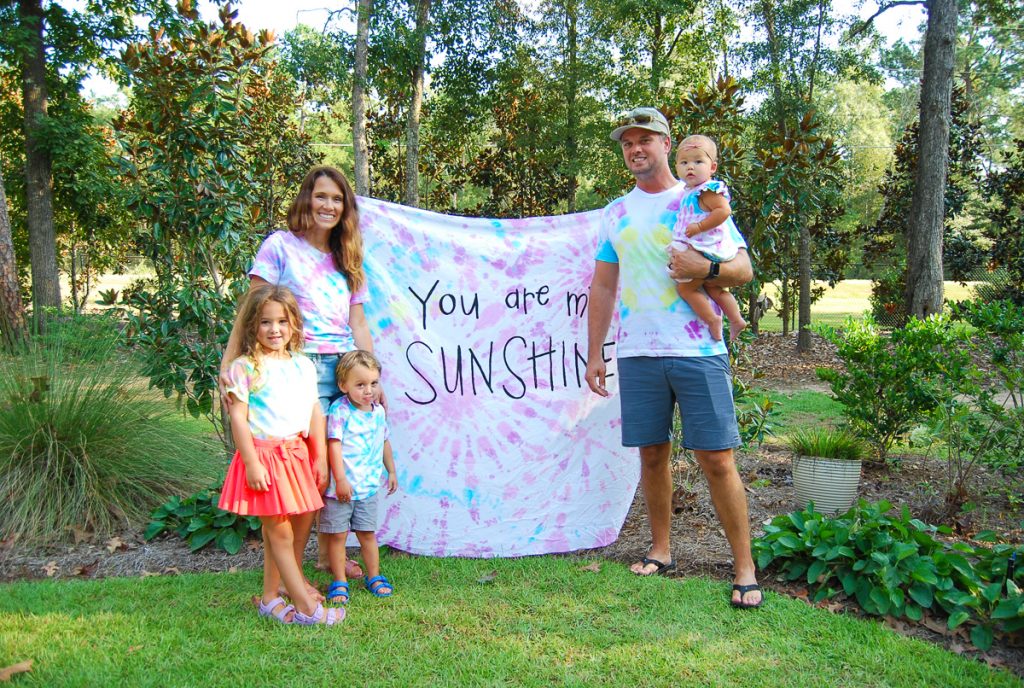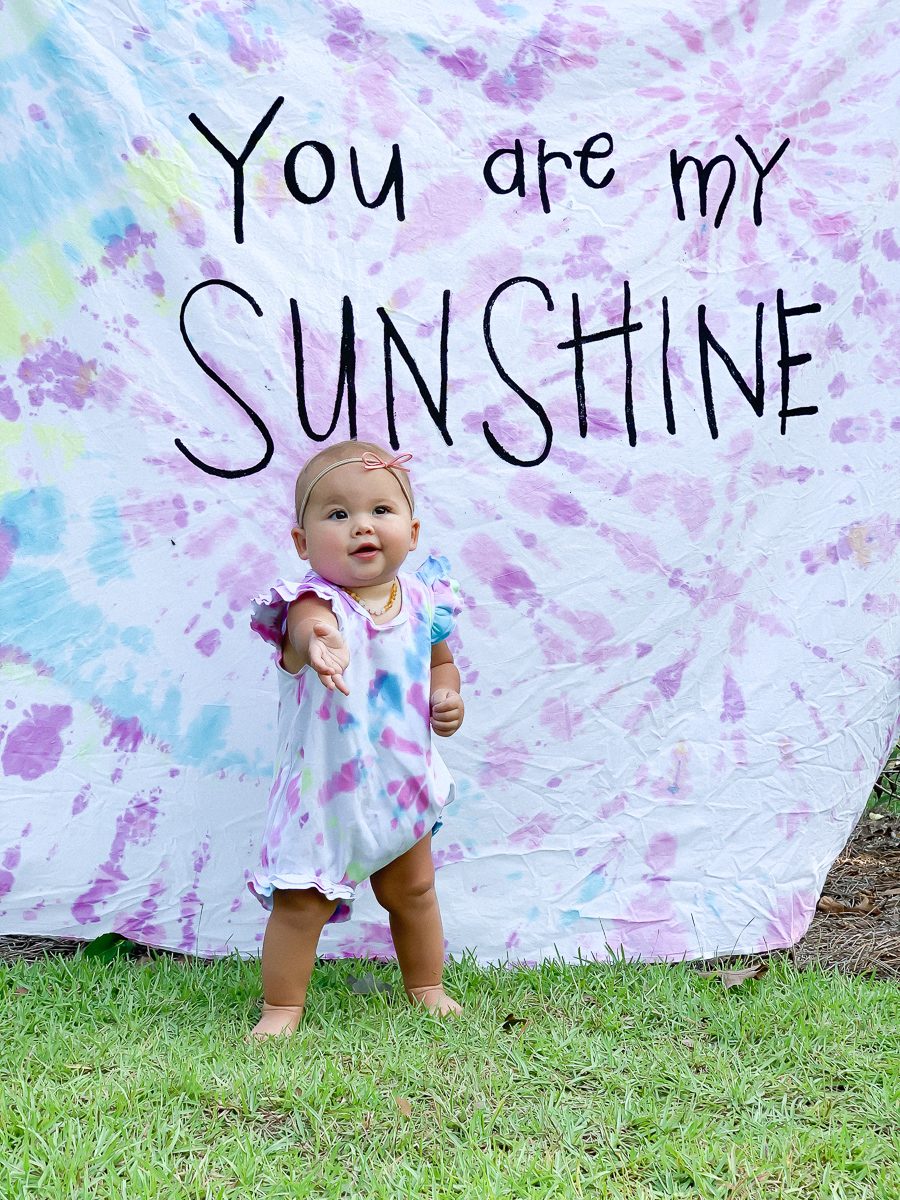 Aurelia is my little sunshine! As cliche as it may sound, she brightens any room. She's truly golden, like the sunshine. I ordered this tapestry from Amazon Smile and tie dyed it when we did the shirts. It worked out perfect as a little backdrop for photos.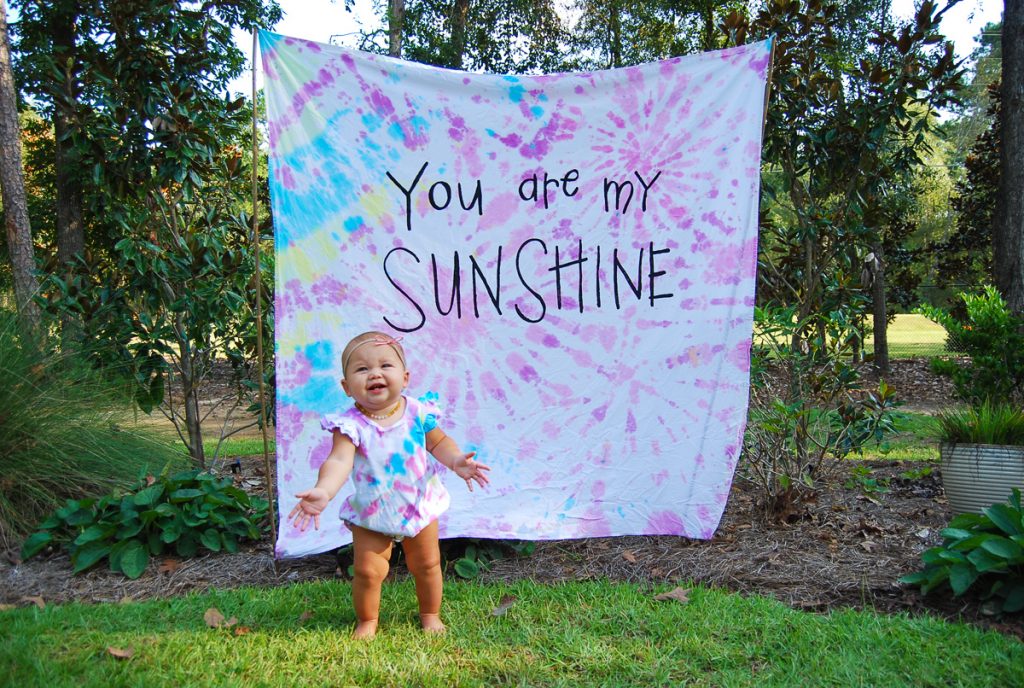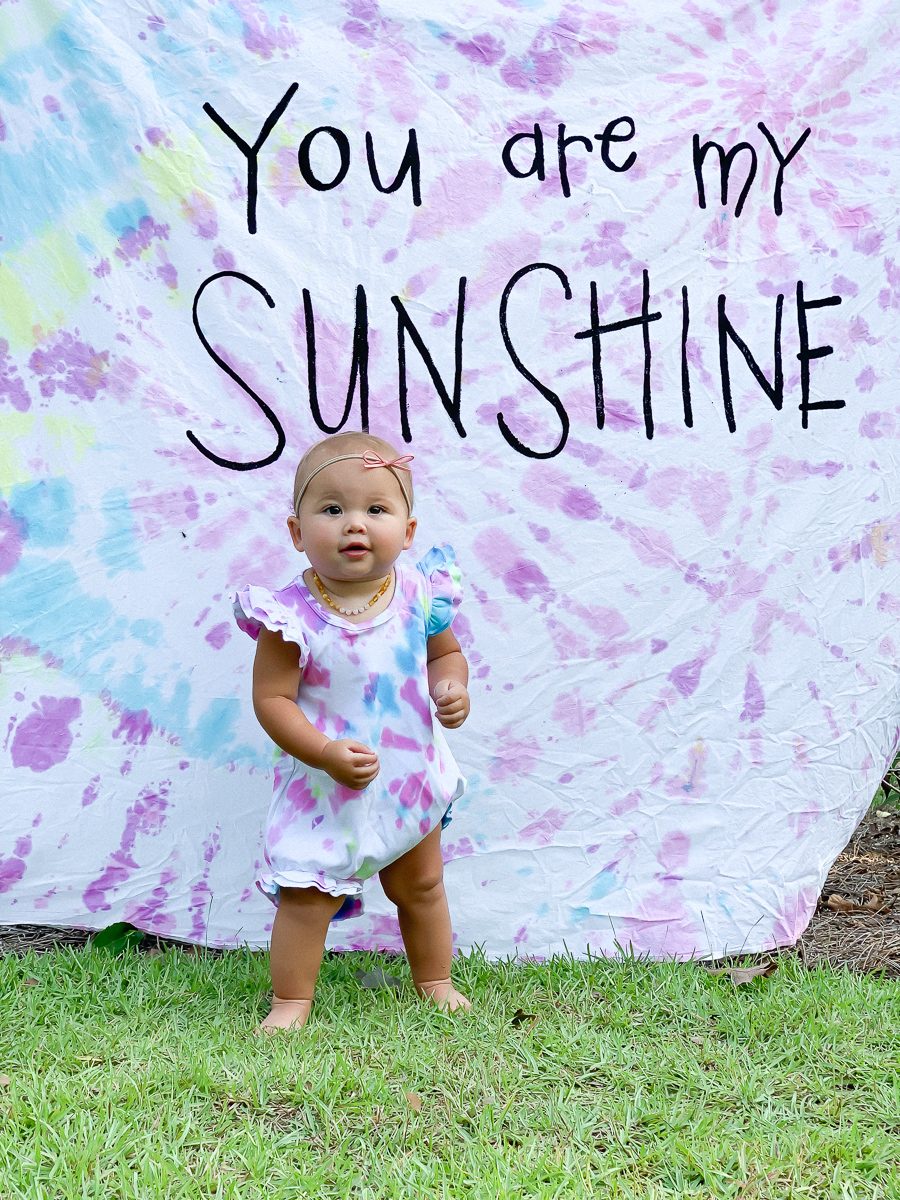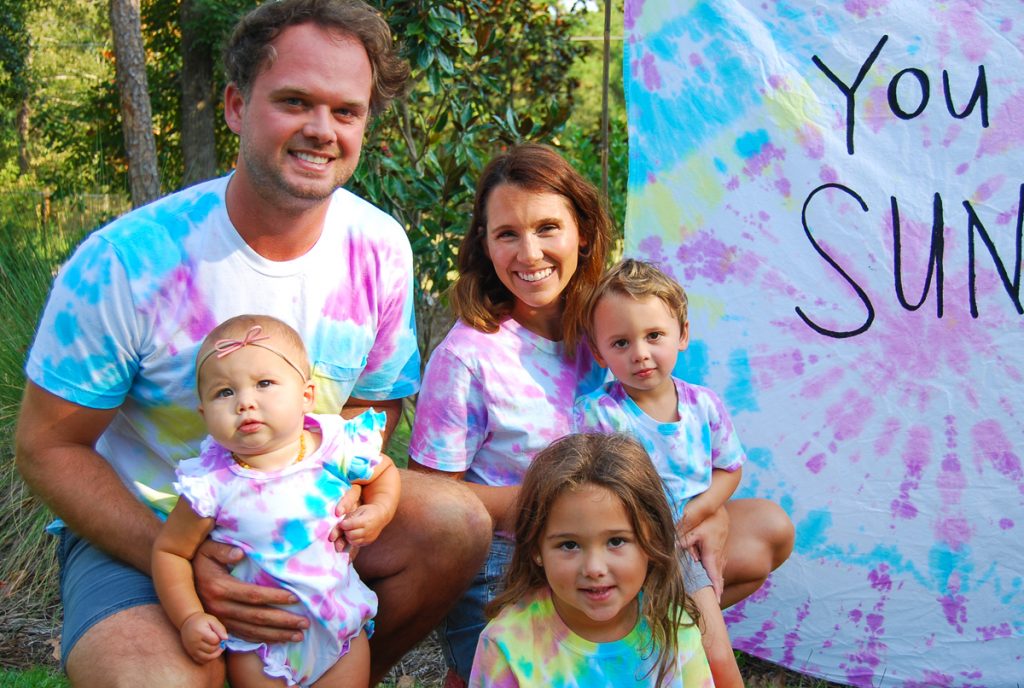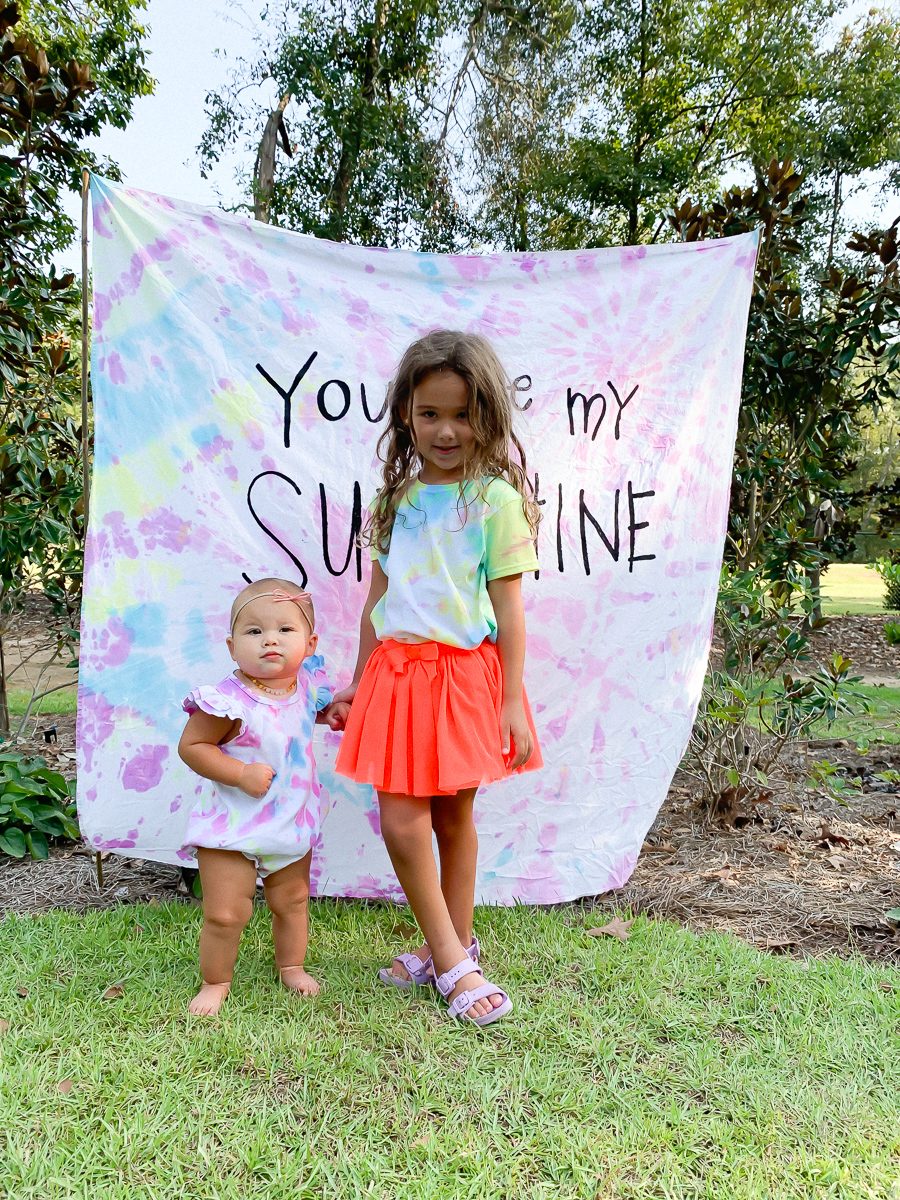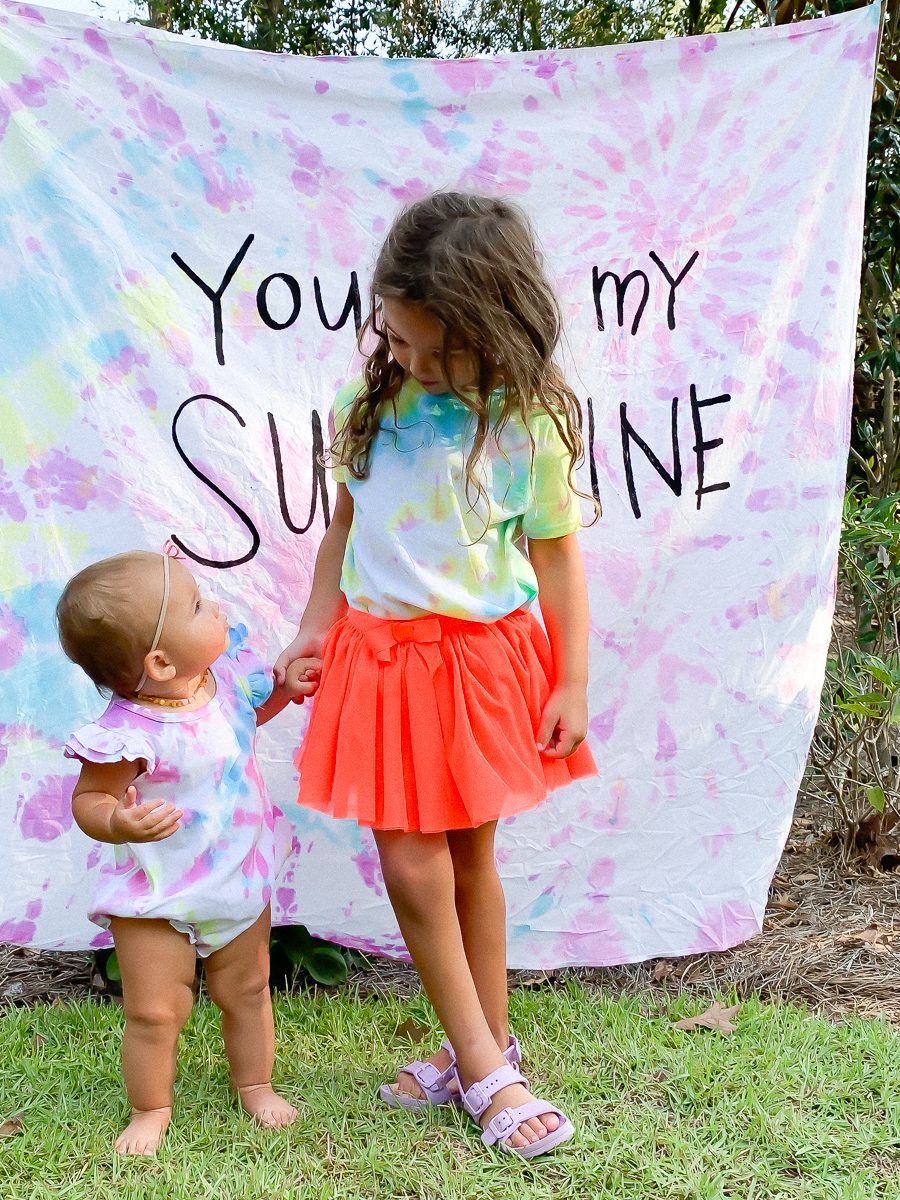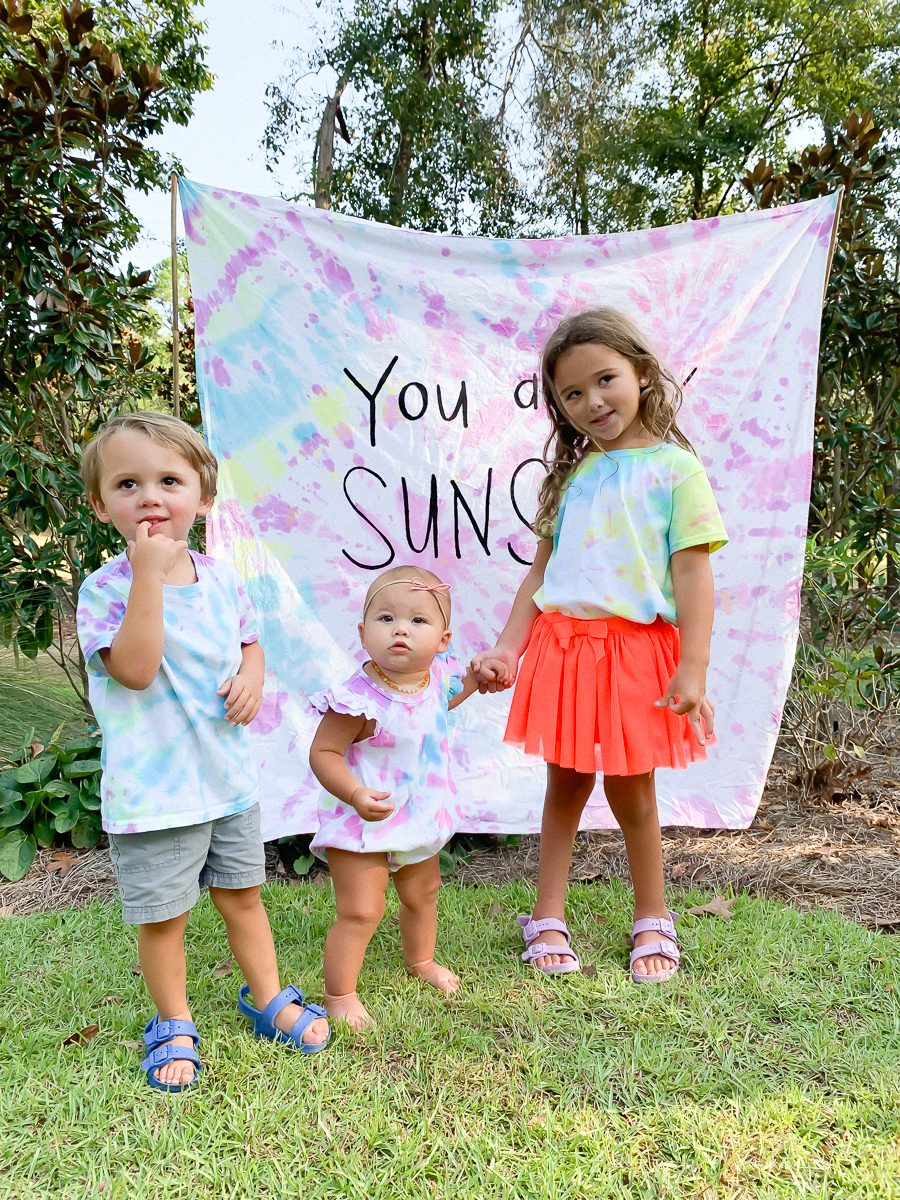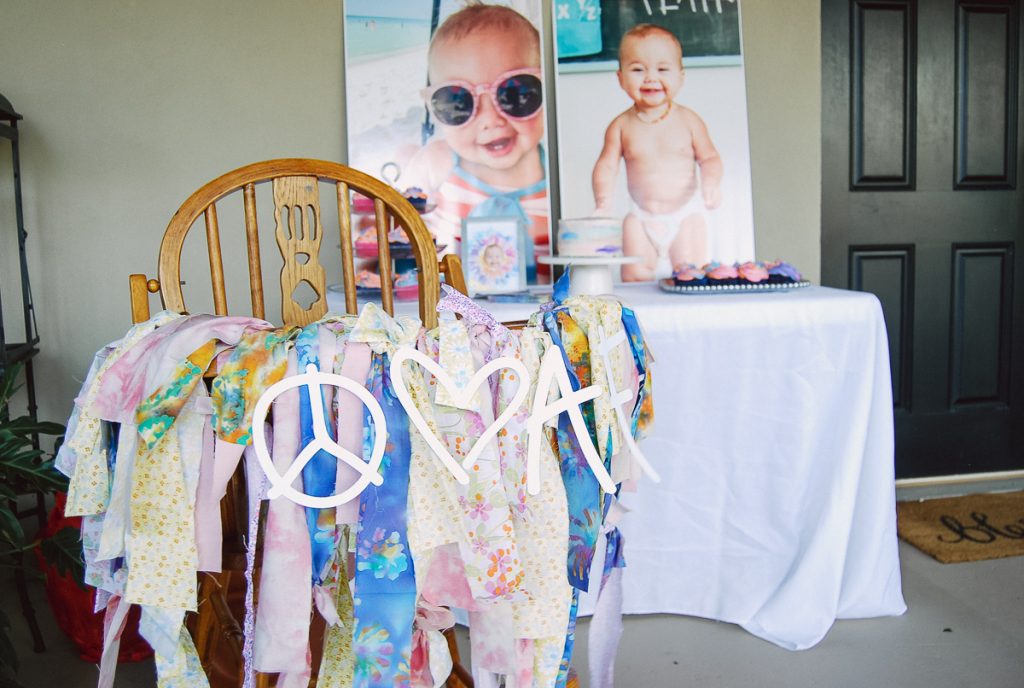 I wanted her highchair garland to be very whimsical, so I chose several patterned fabrics and cut them into strips. I just love how it turned out!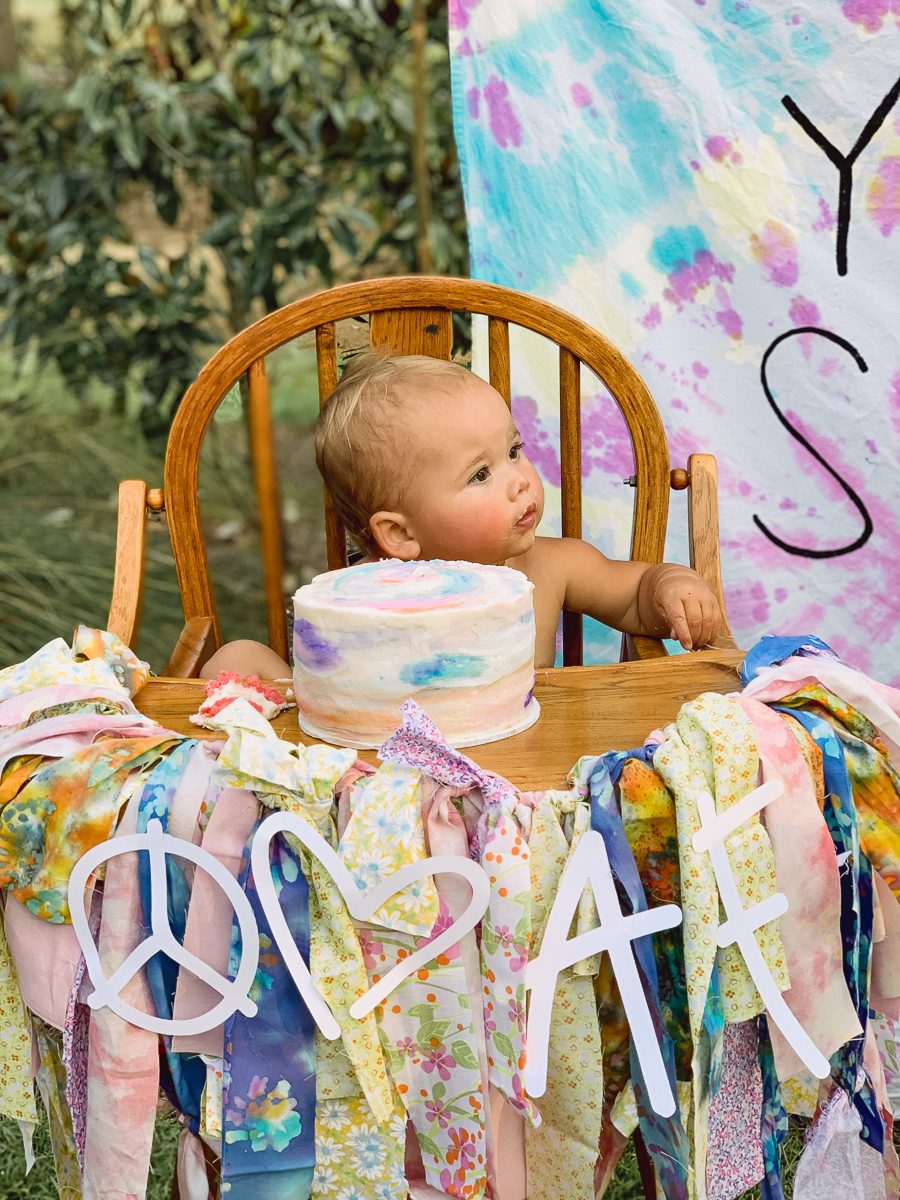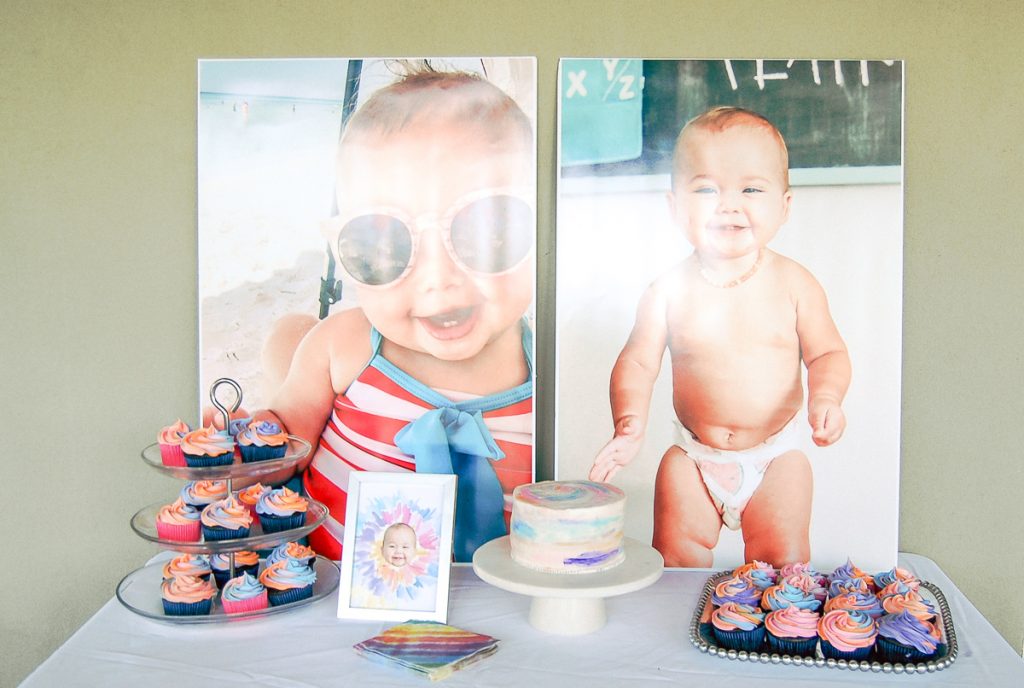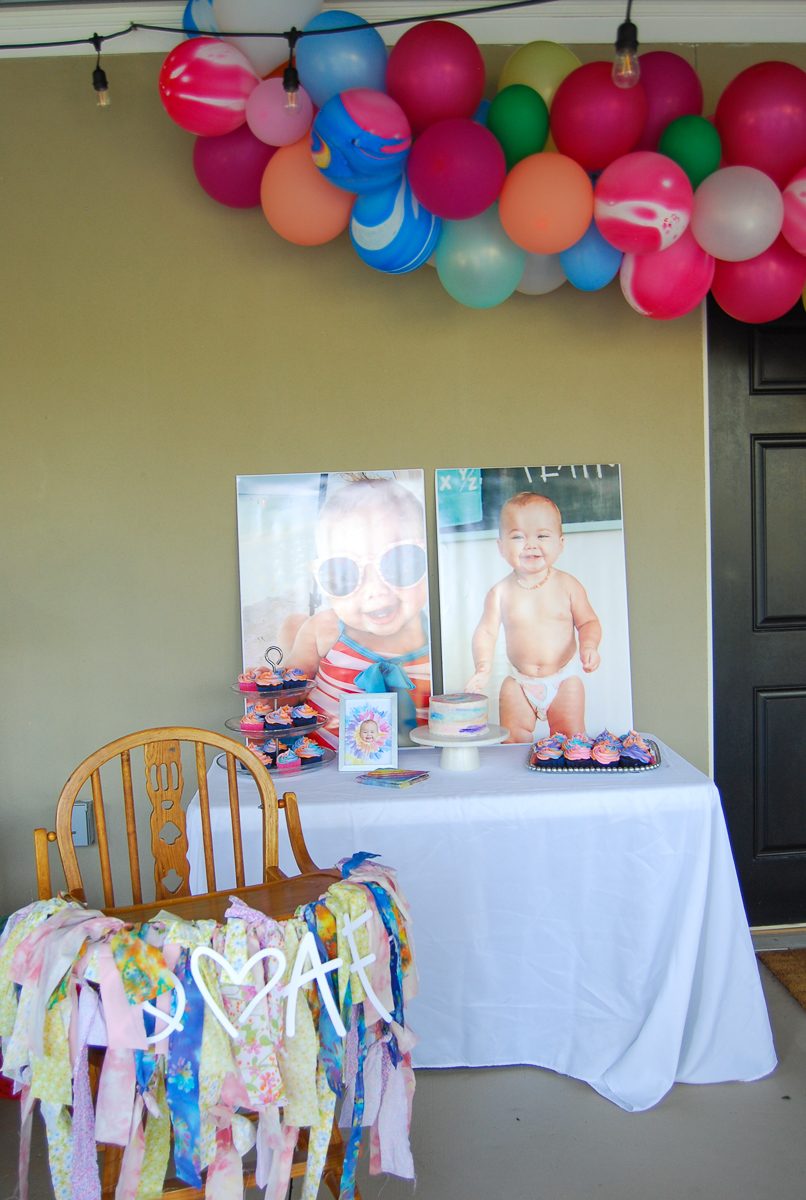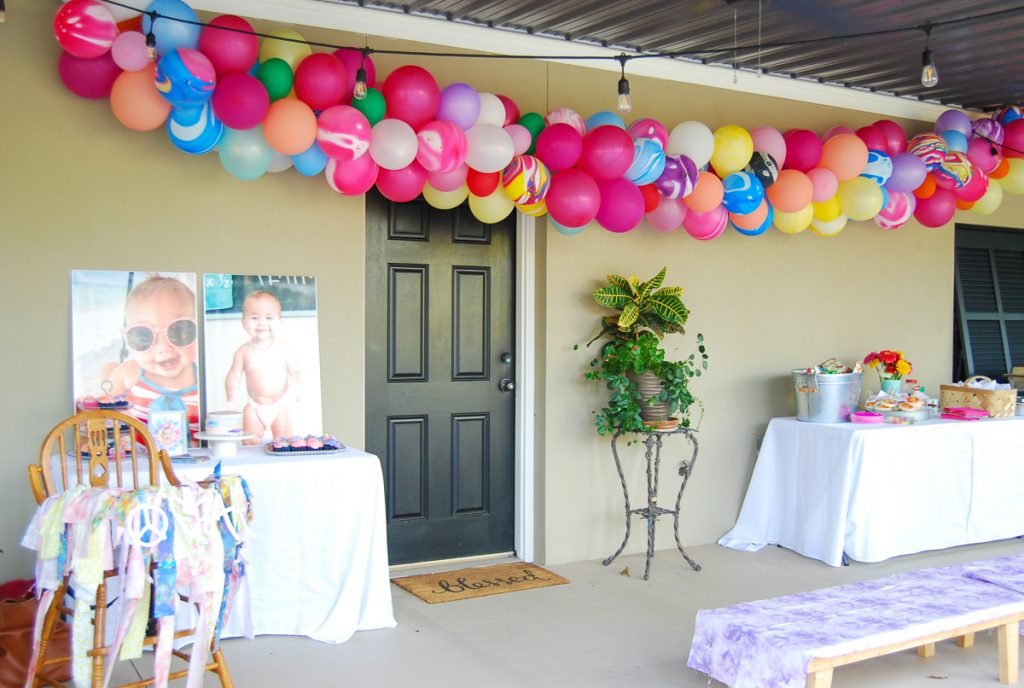 Awhile back I shared a simple tutorial for a balloon garland. You can check it out here, if you missed it.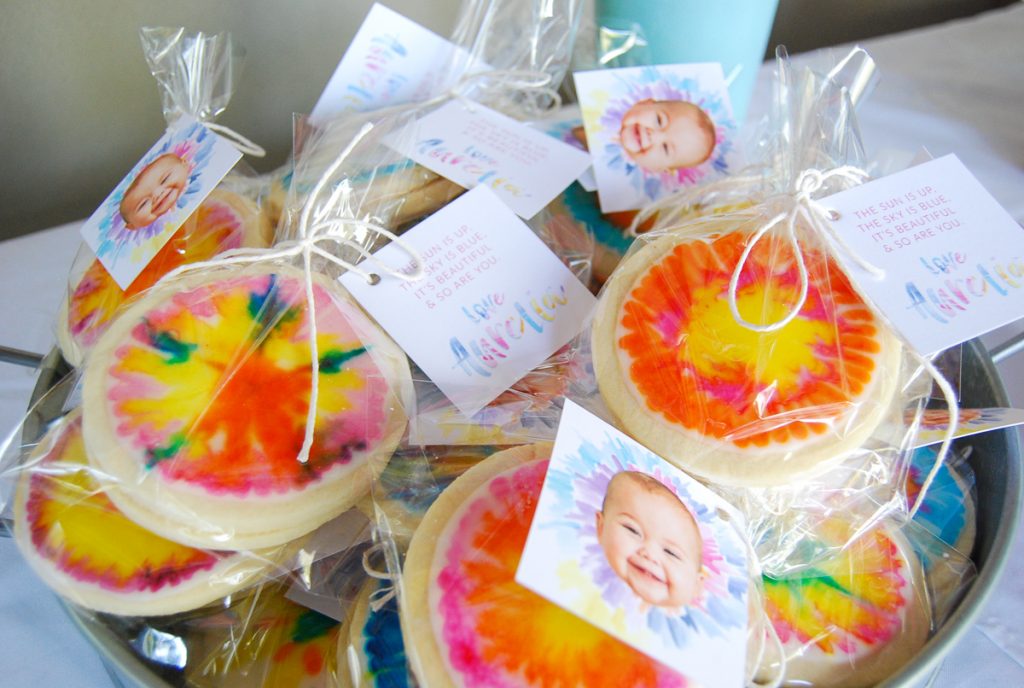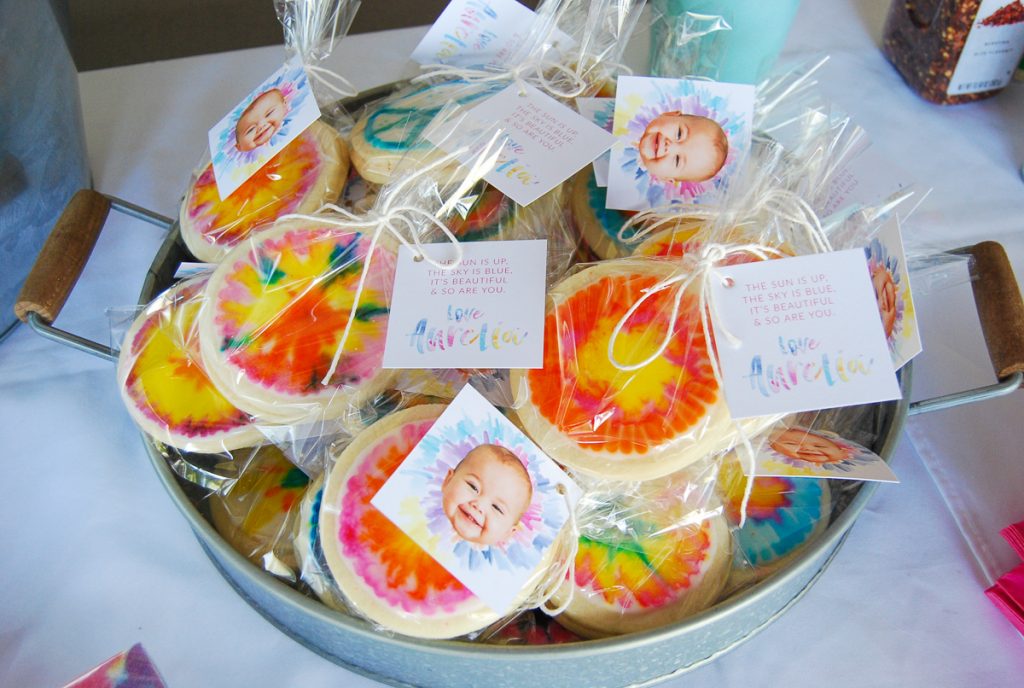 My mother-in-law went to cookie school and makes the most delicious cookies. She's become a pro at making my visions a reality. Are these tie dye cookies not perfect? I love how everyone of them are so different, bright, and colorful.
The favor tags say, "The sun is up, the sky is blue. It's beautiful & so are you." with a photo of Aurelia on the backside.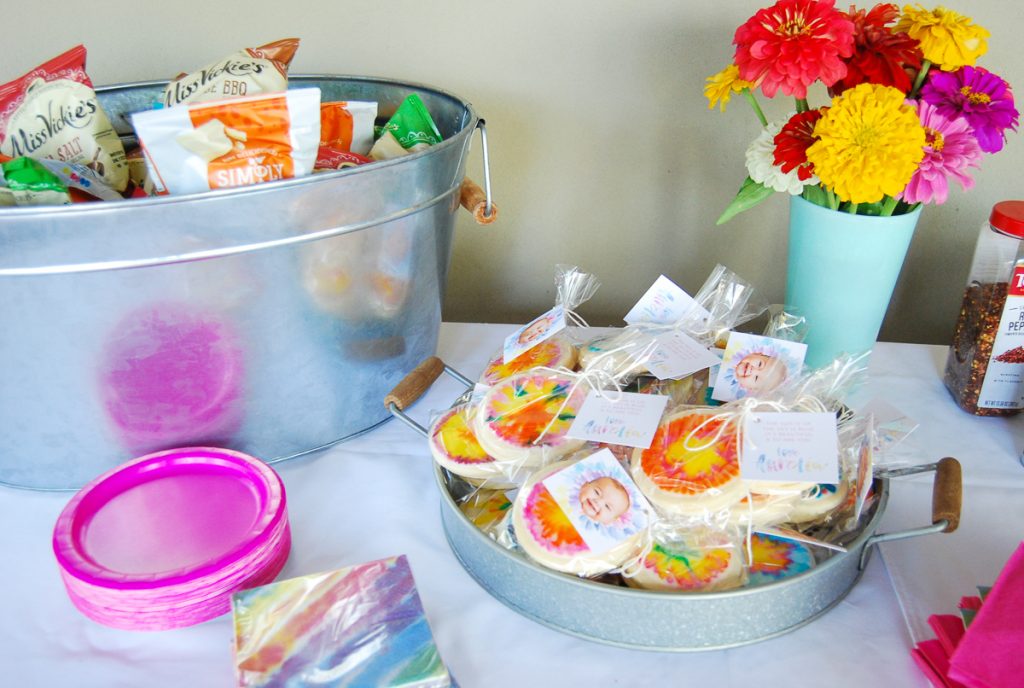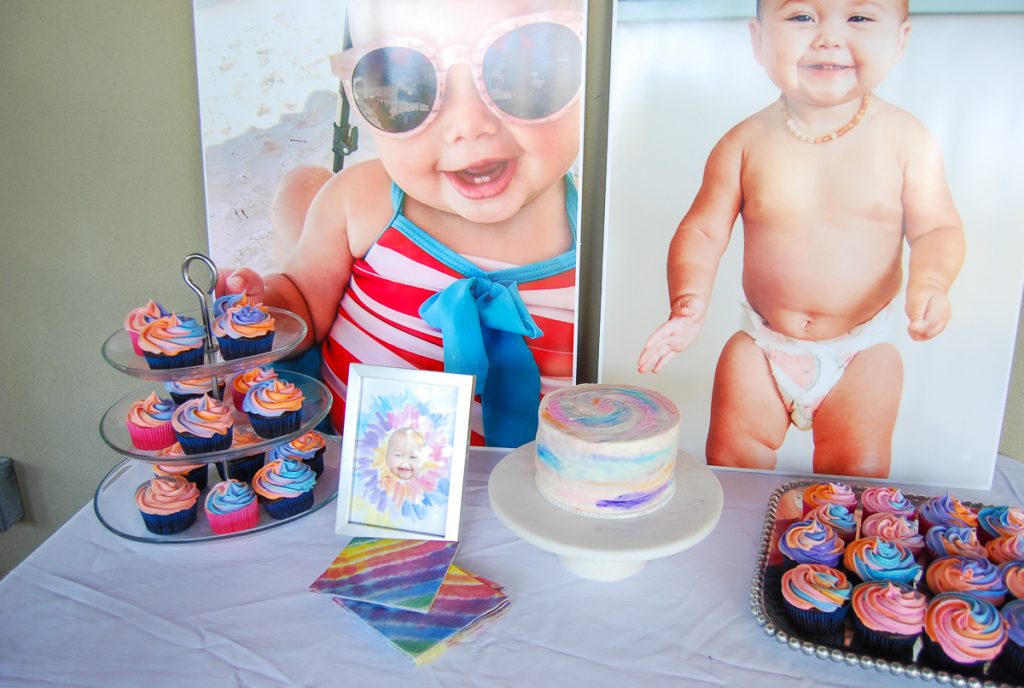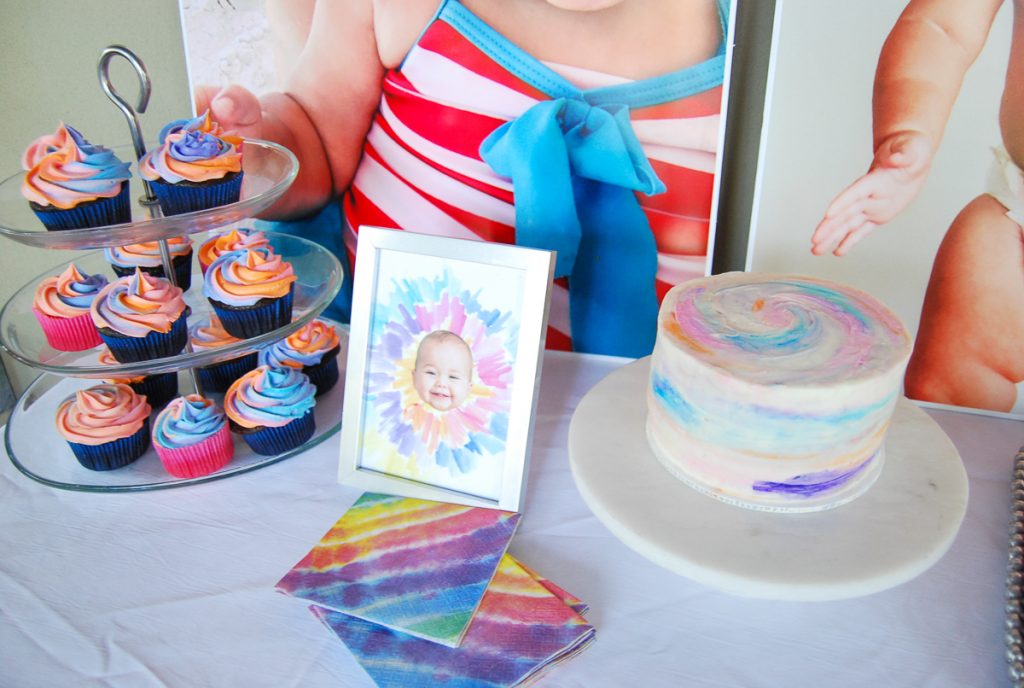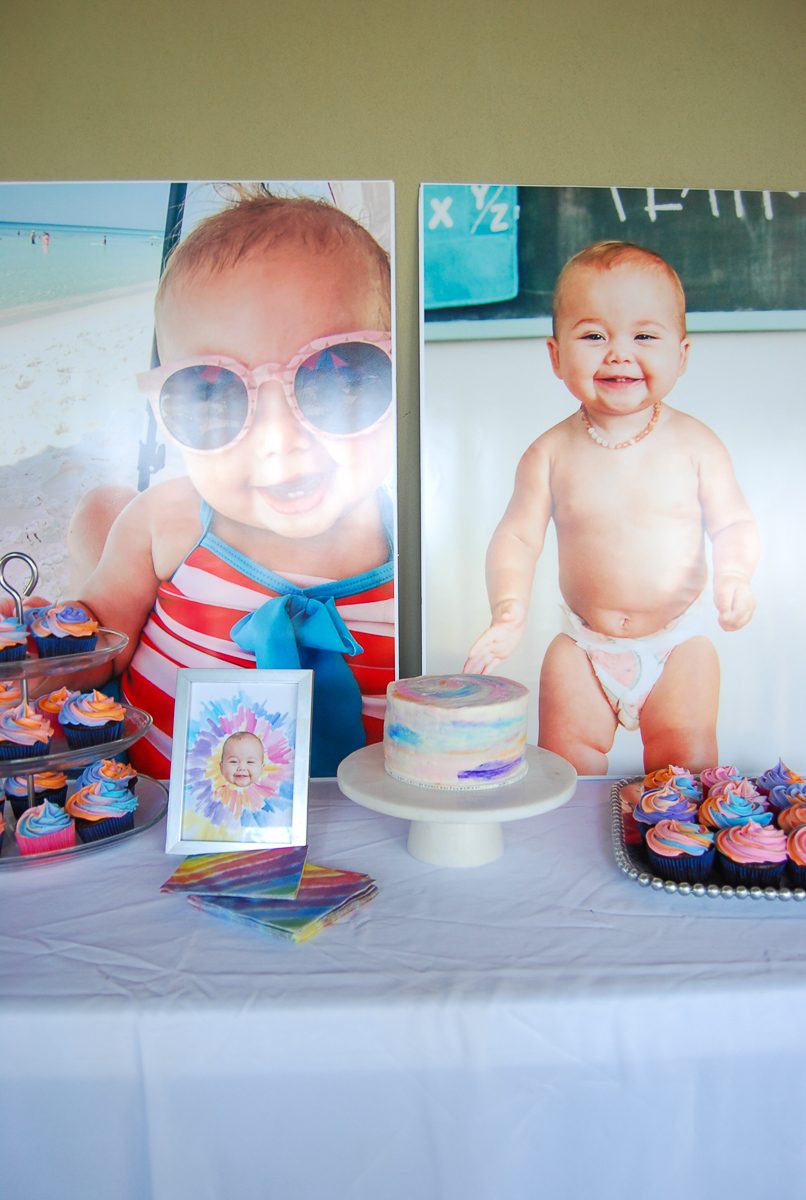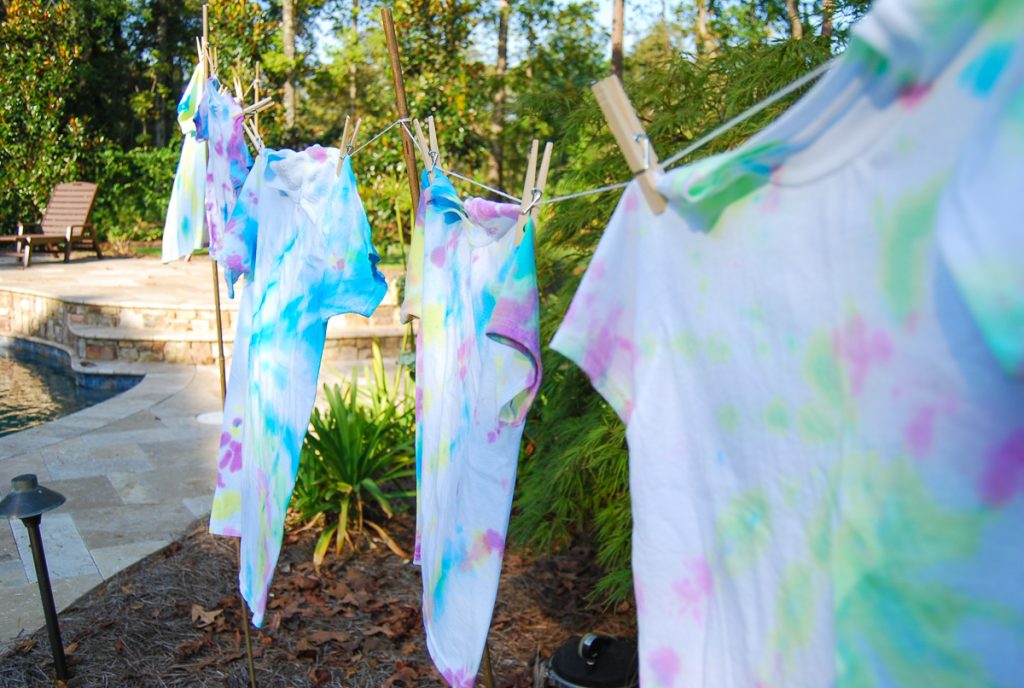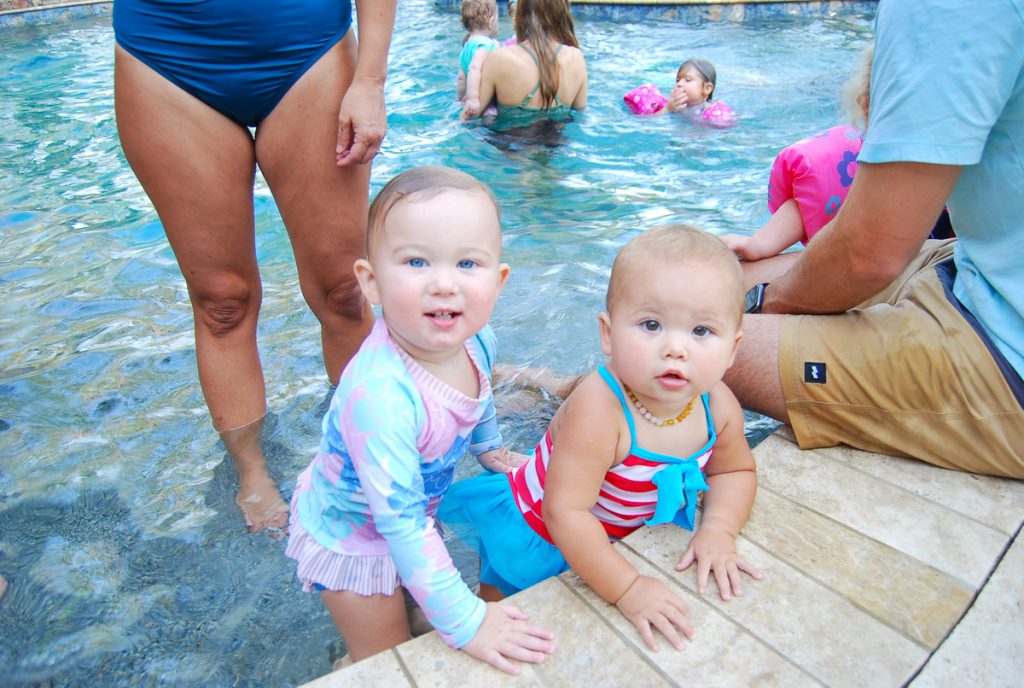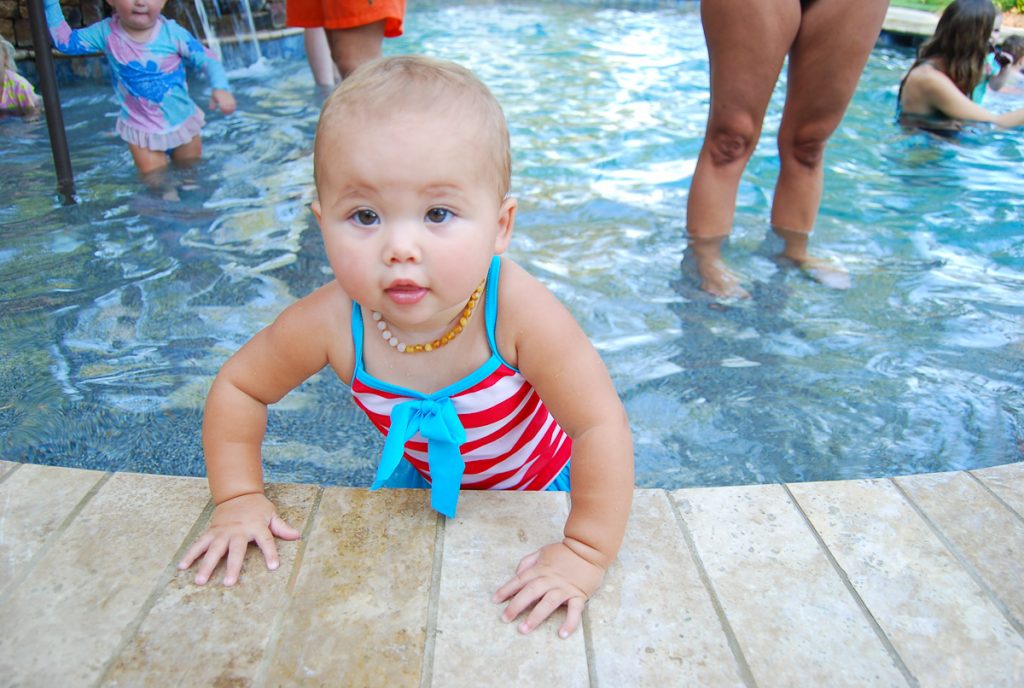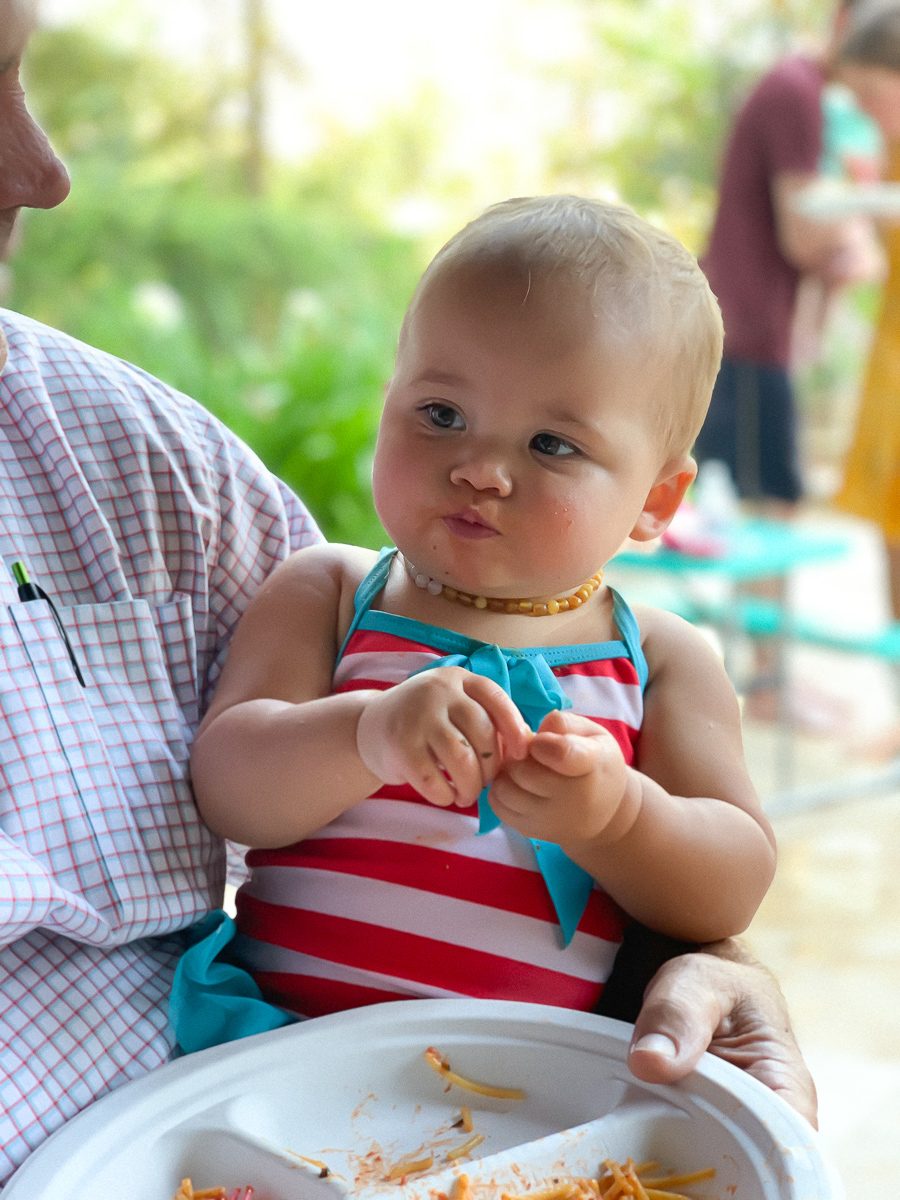 Aurelia's favorite food is spaghetti, so that's what we had. Can you tell she loves it?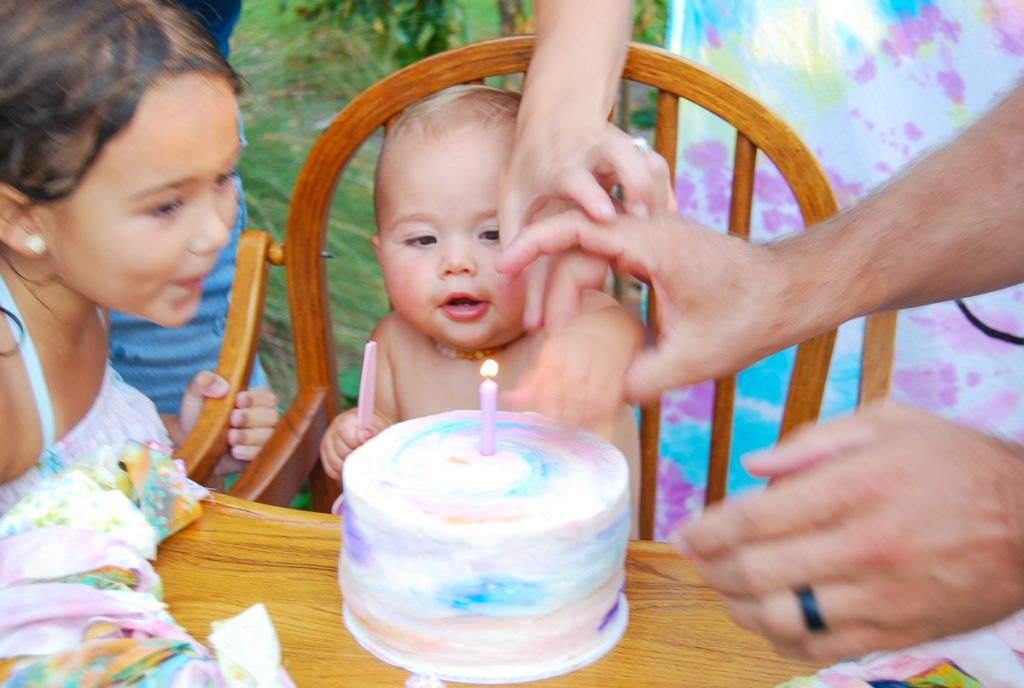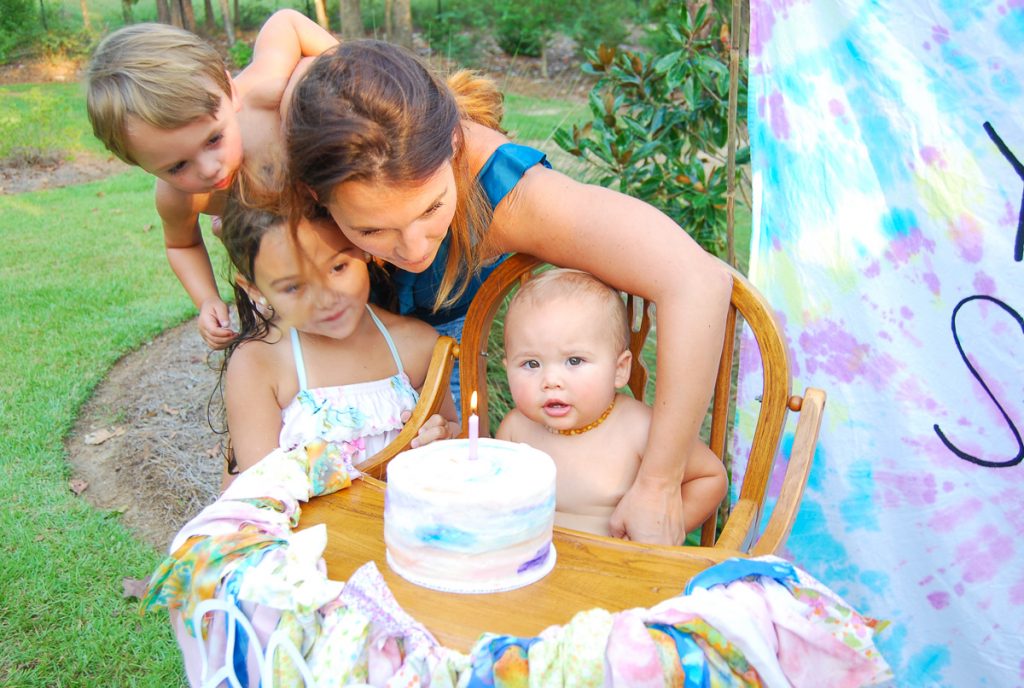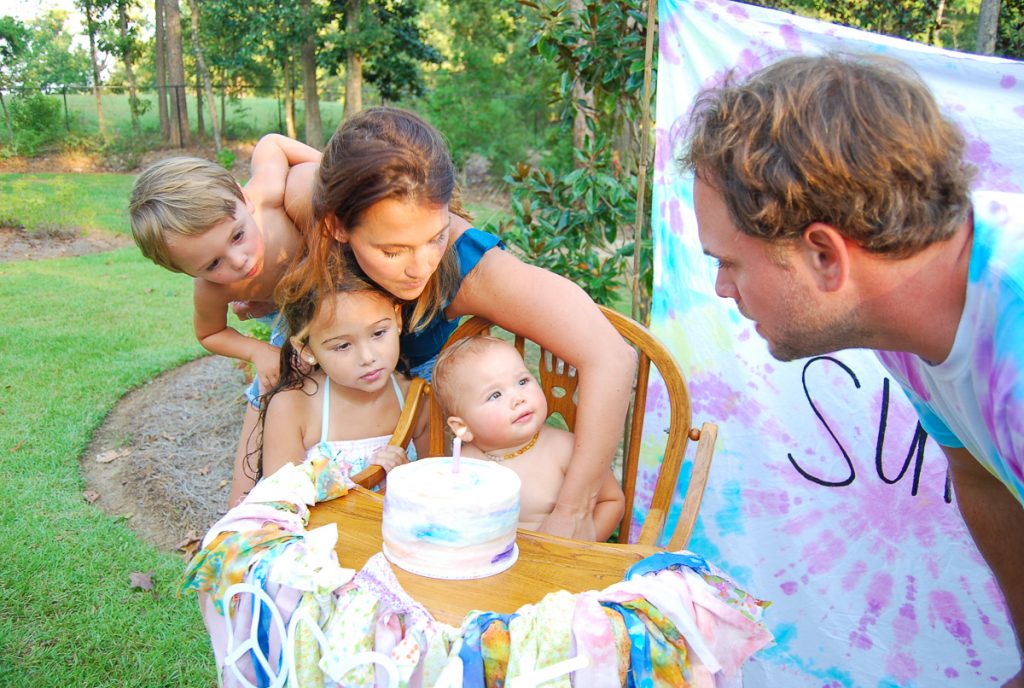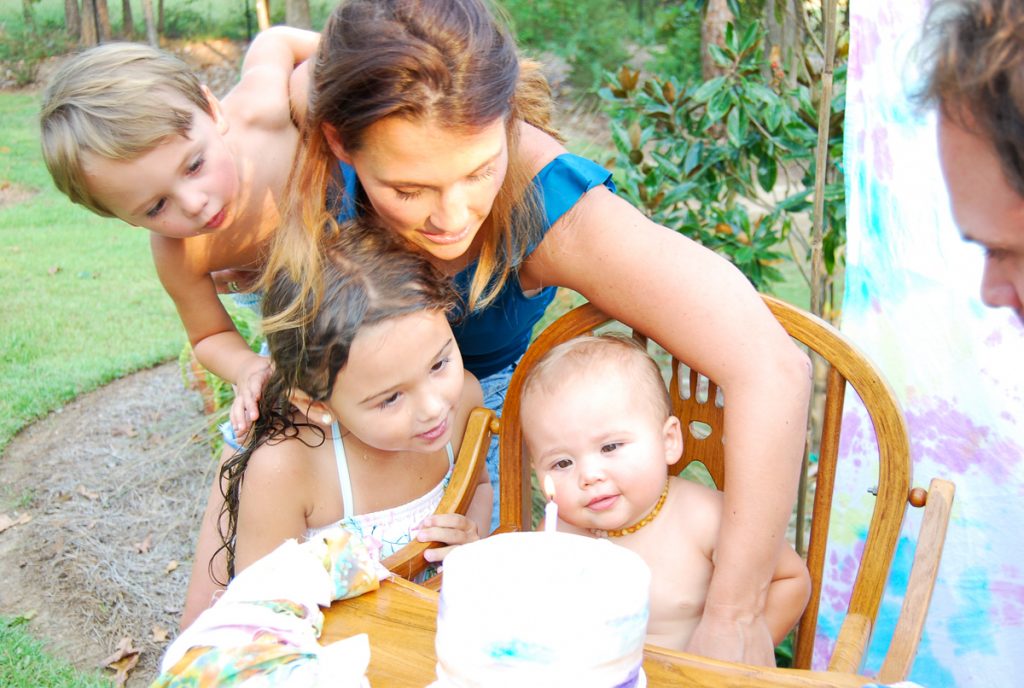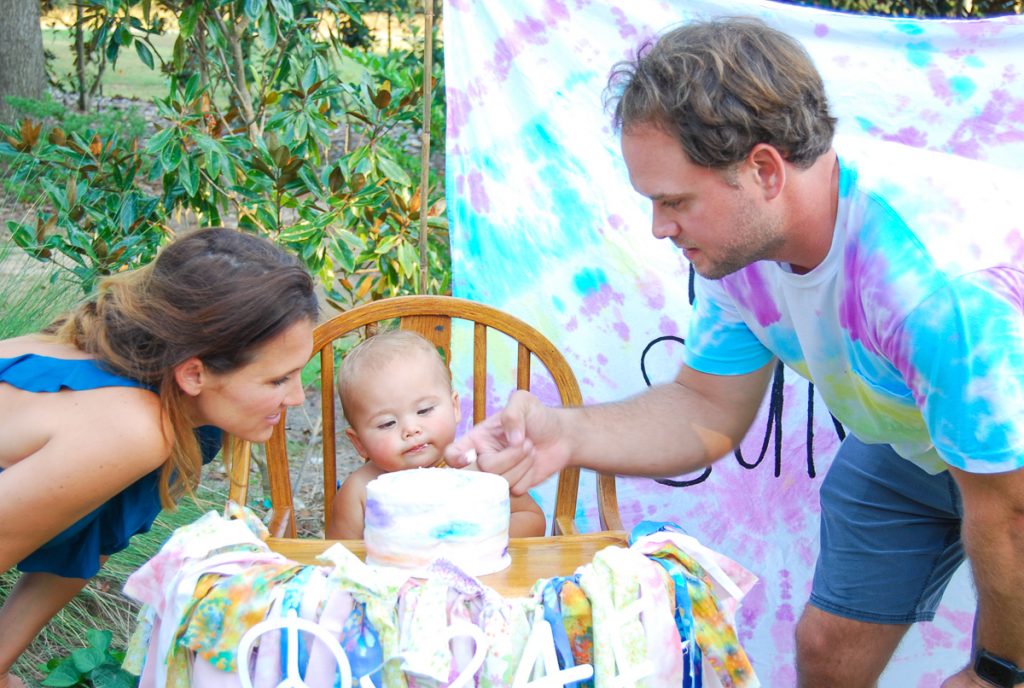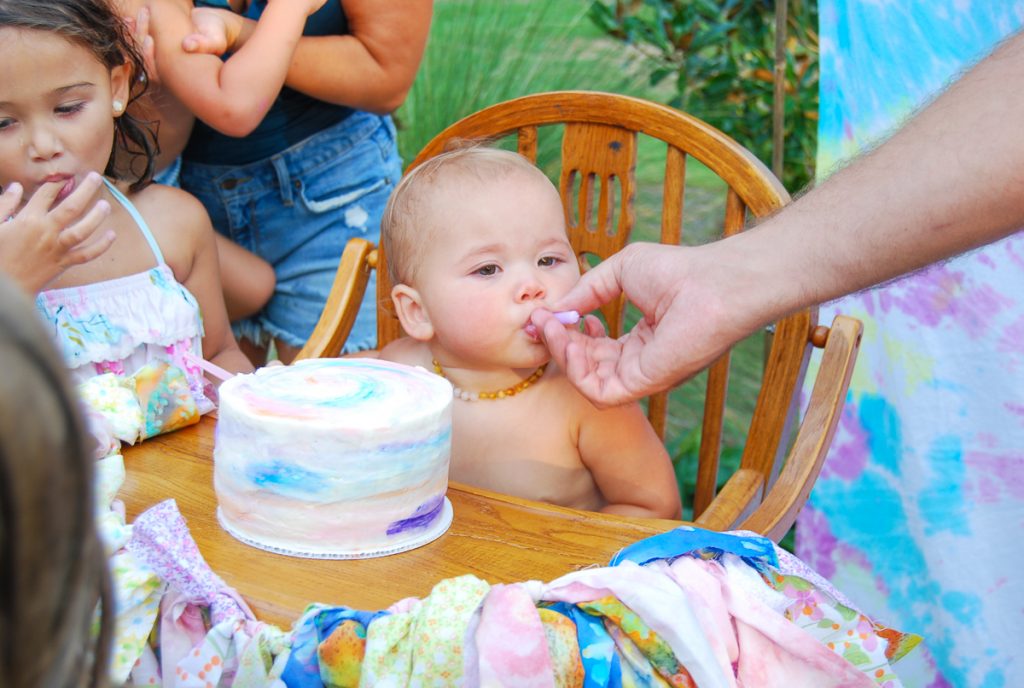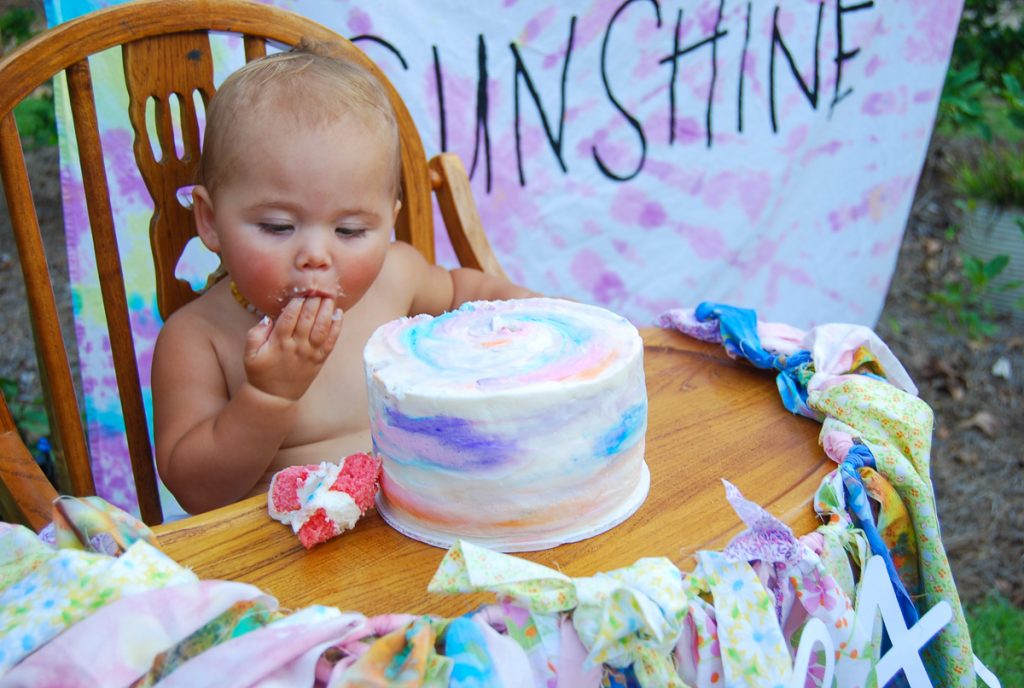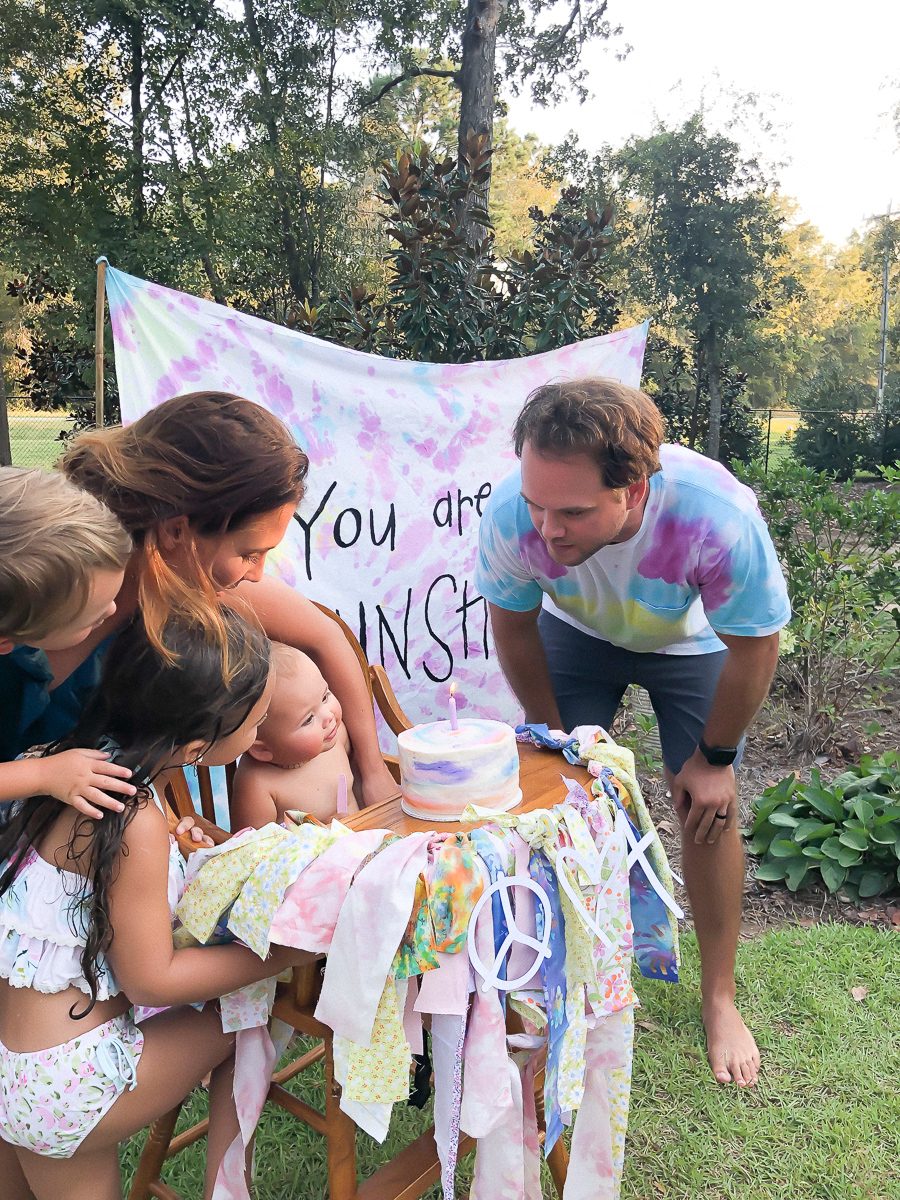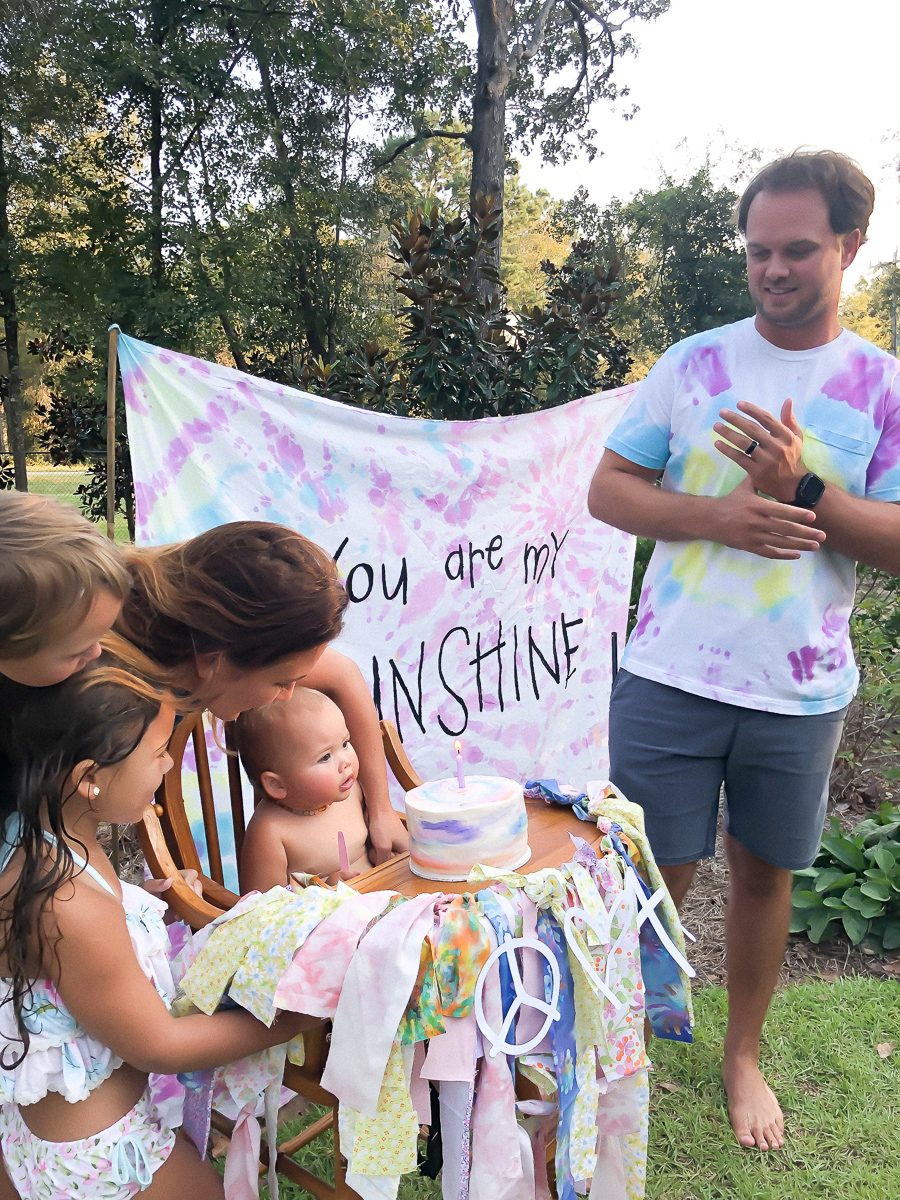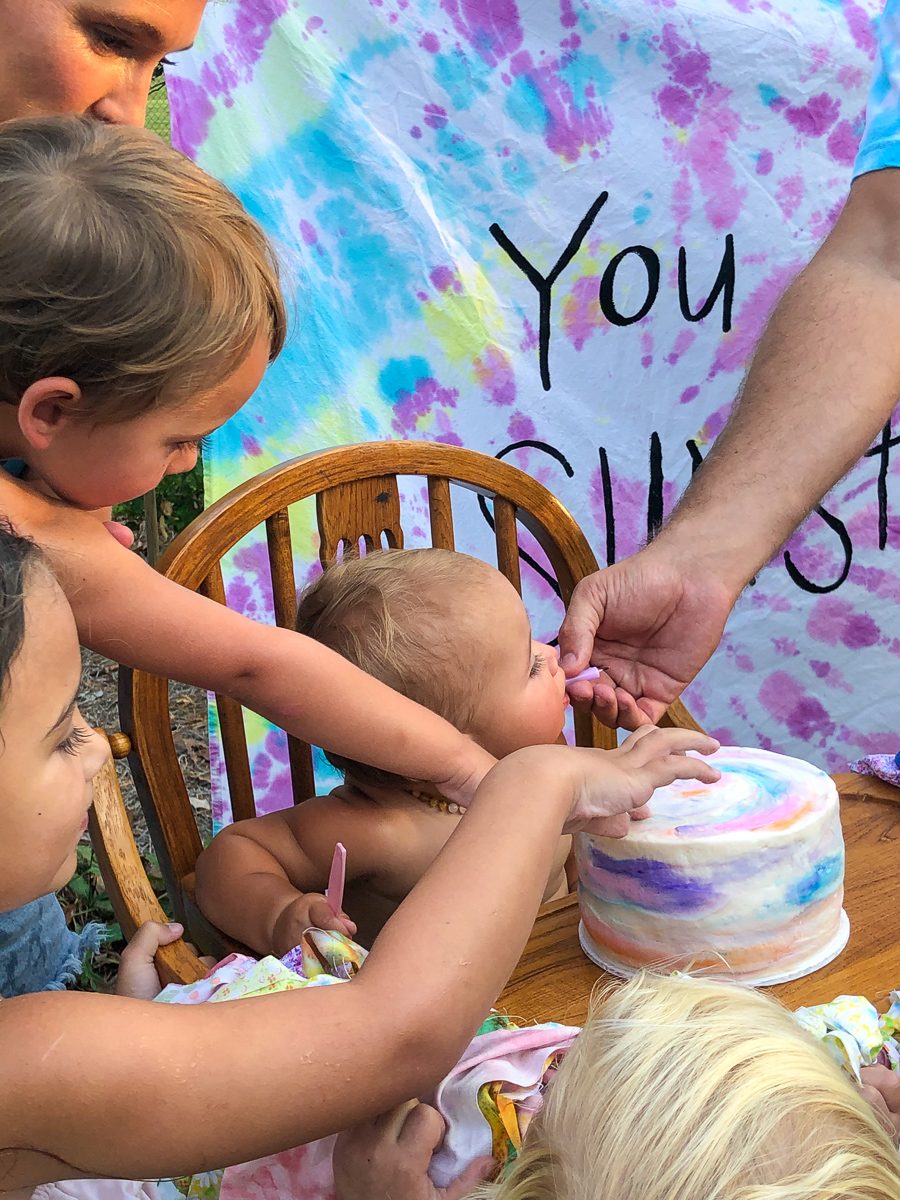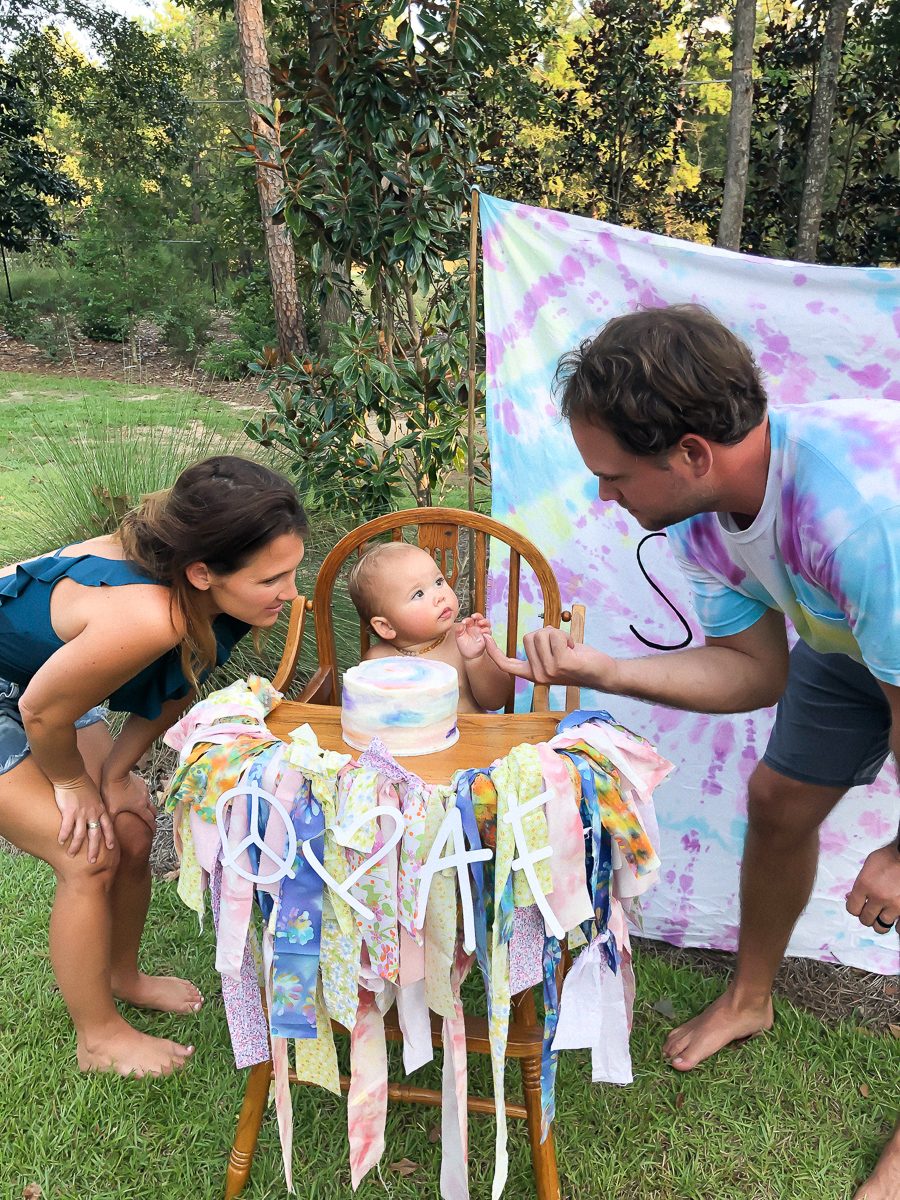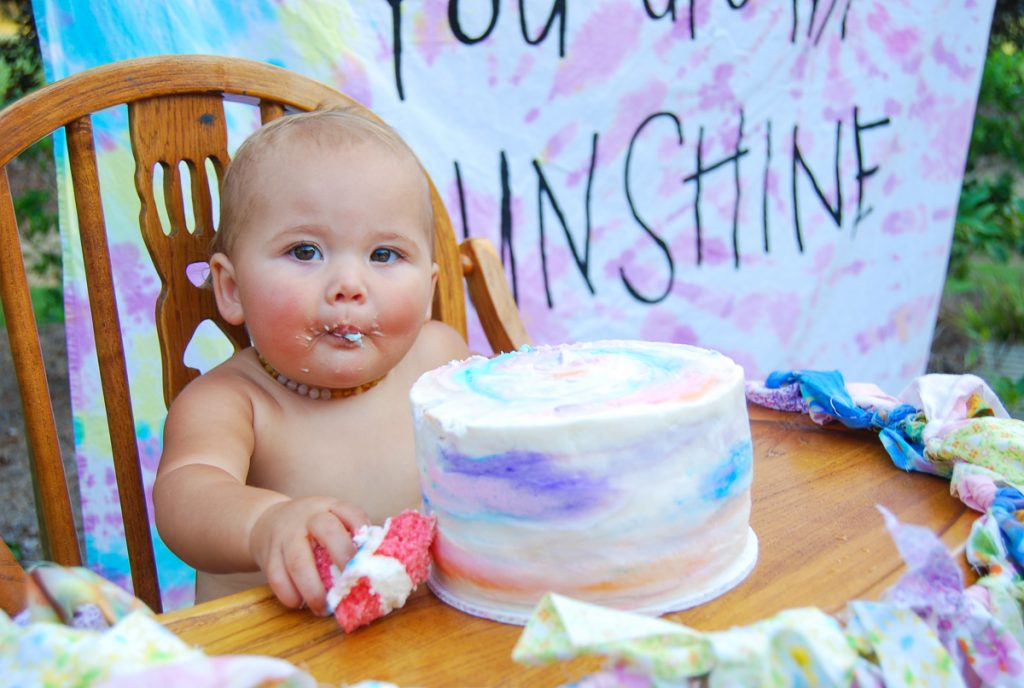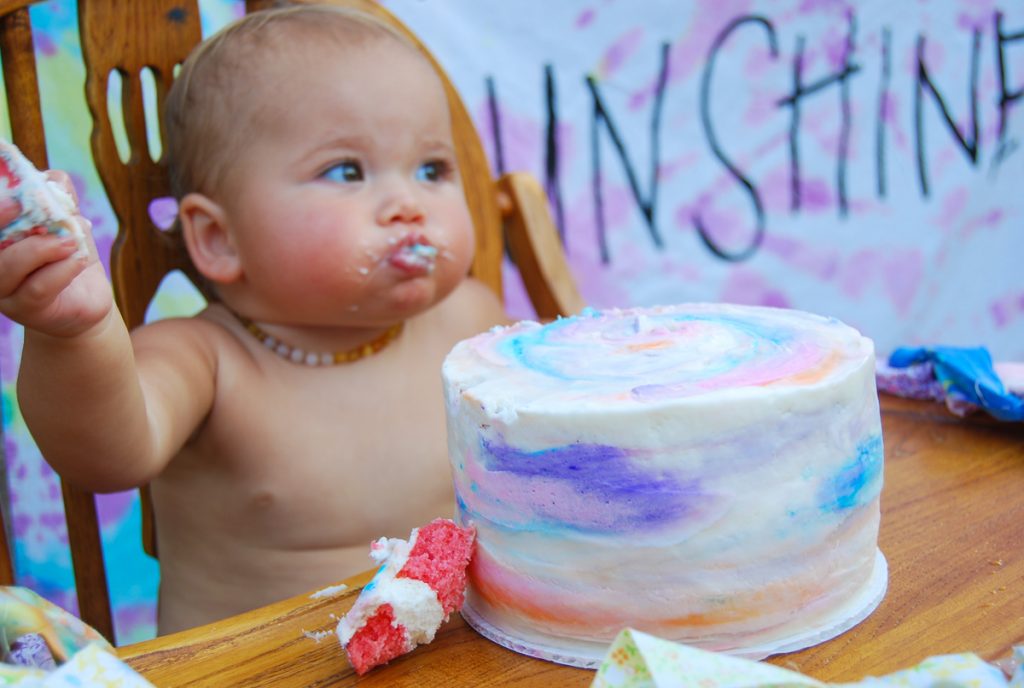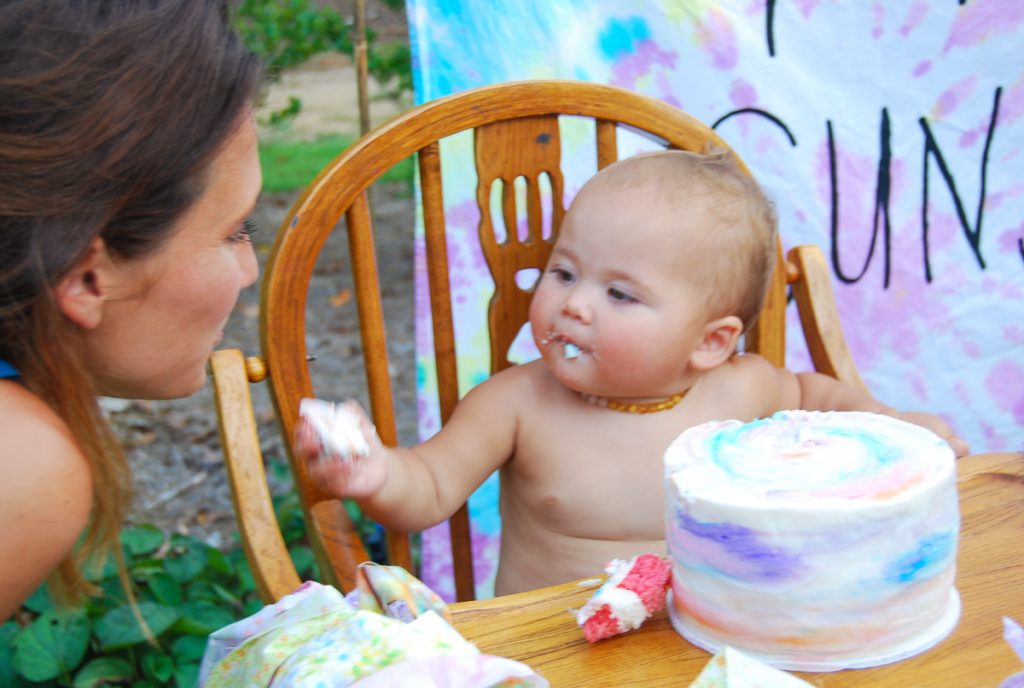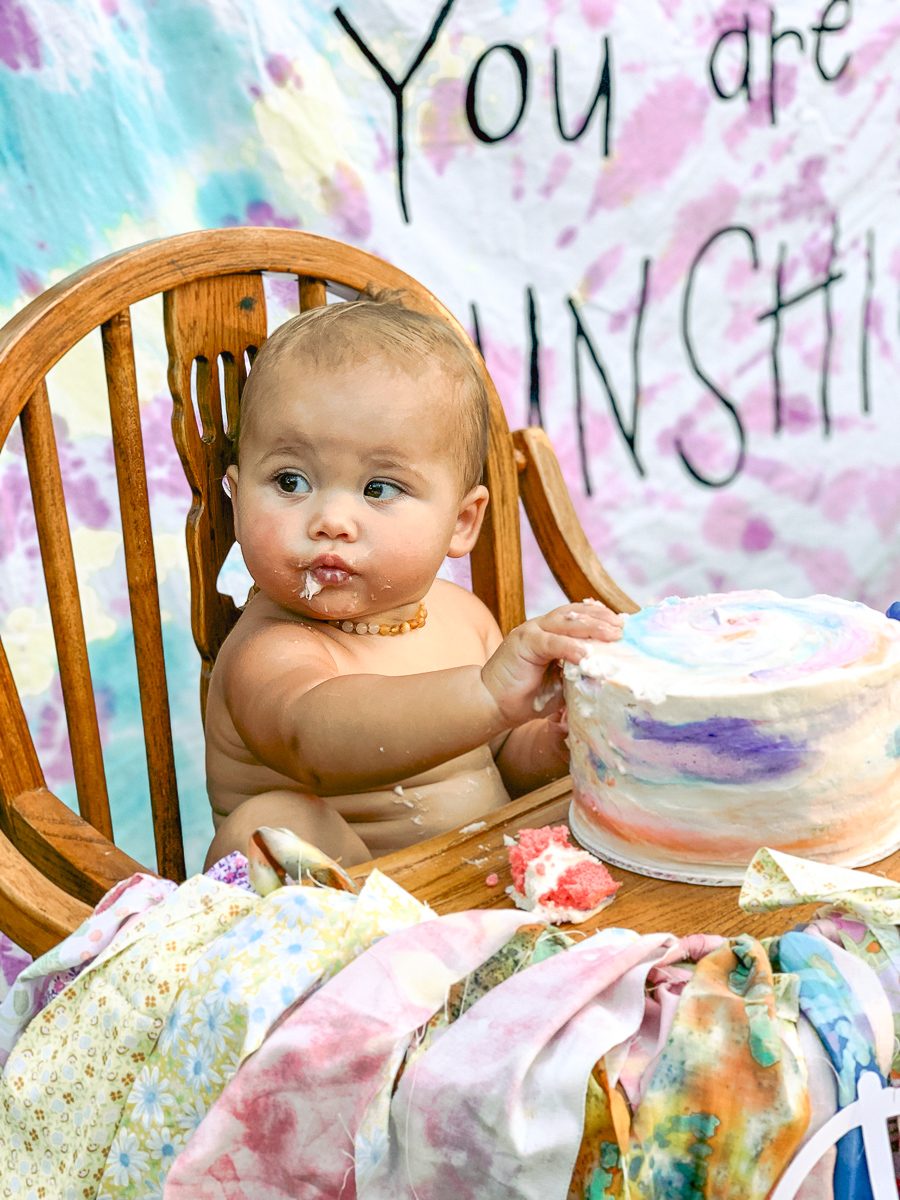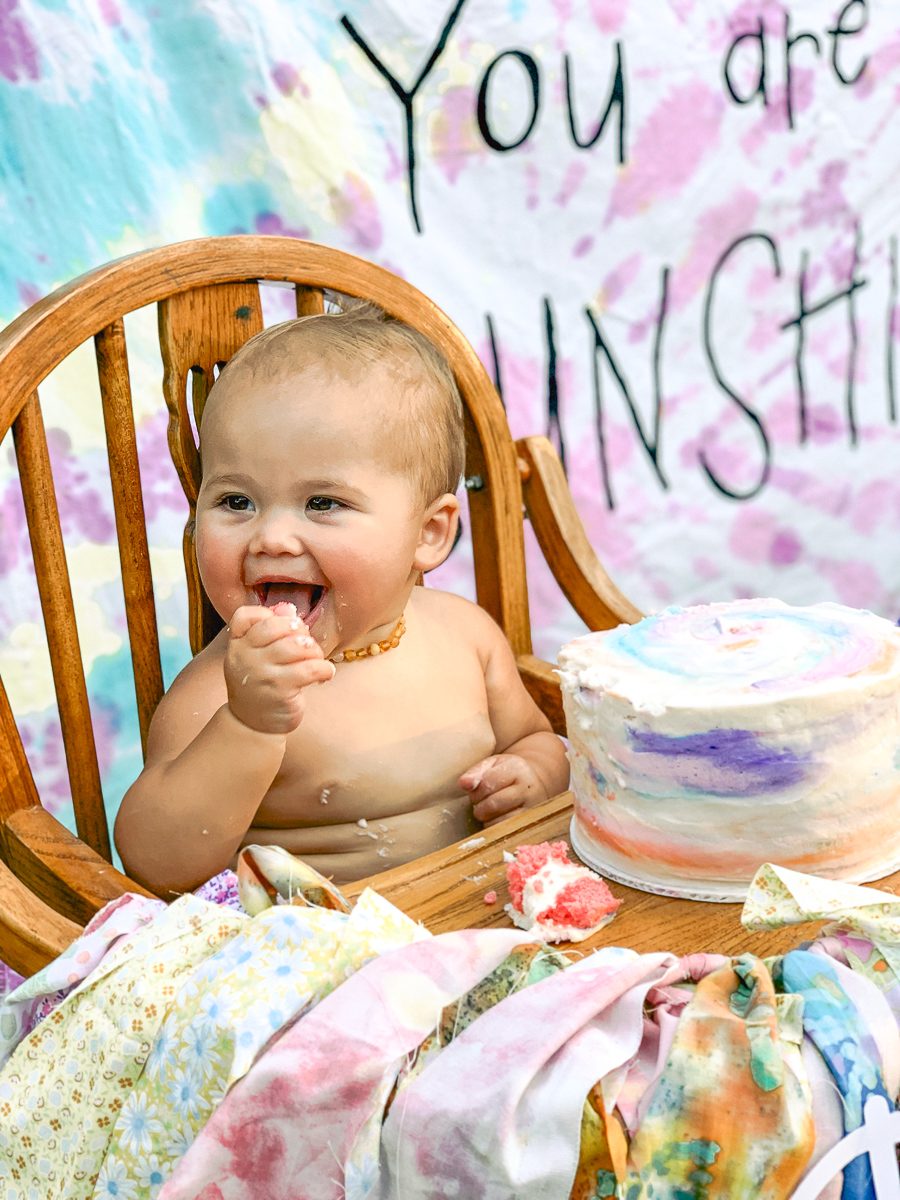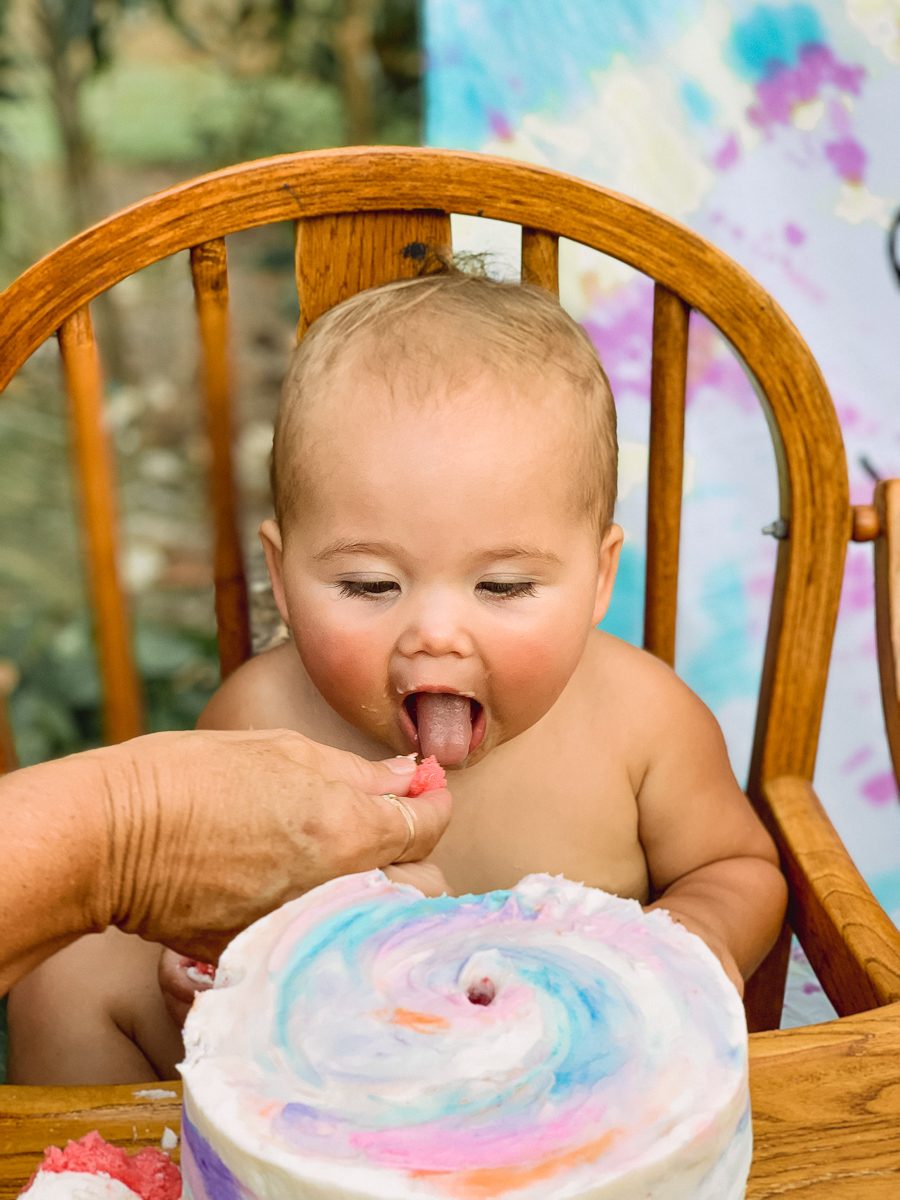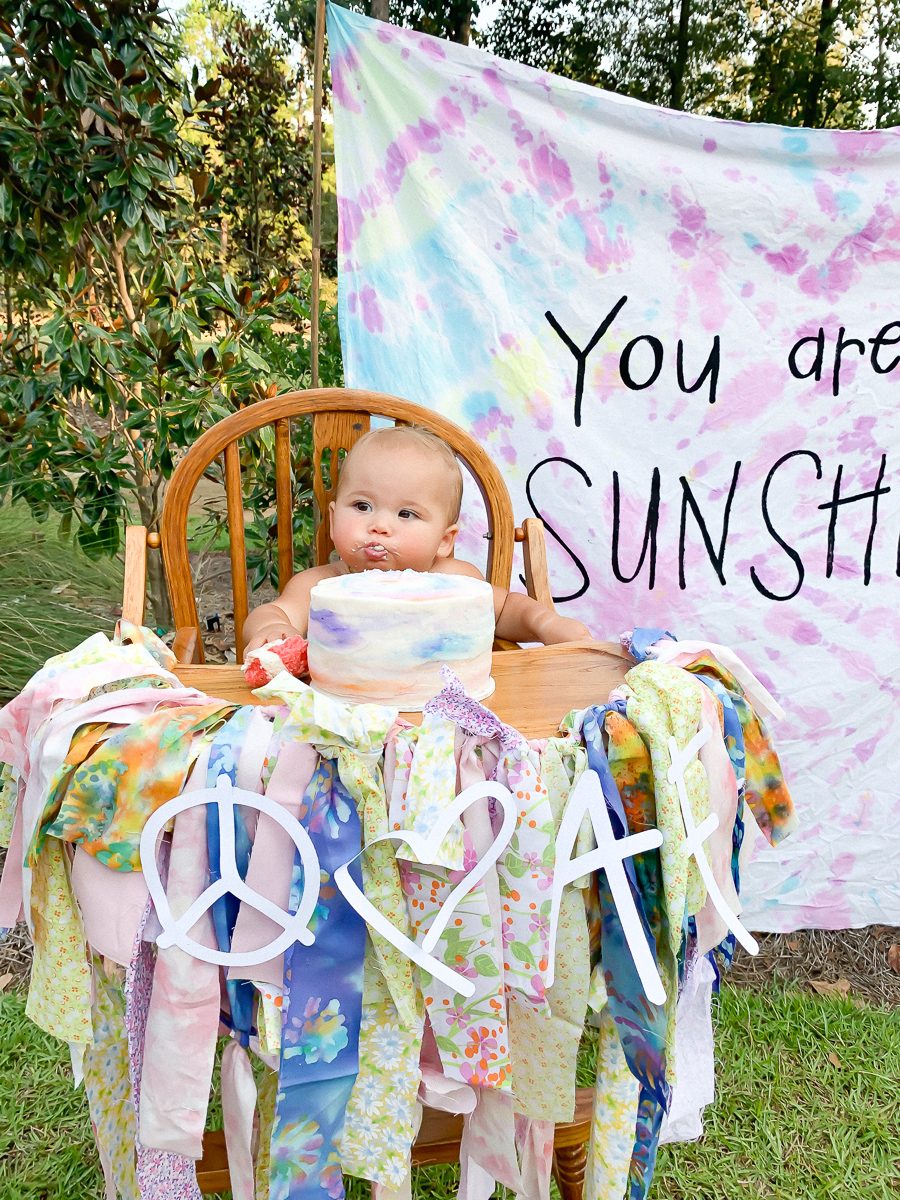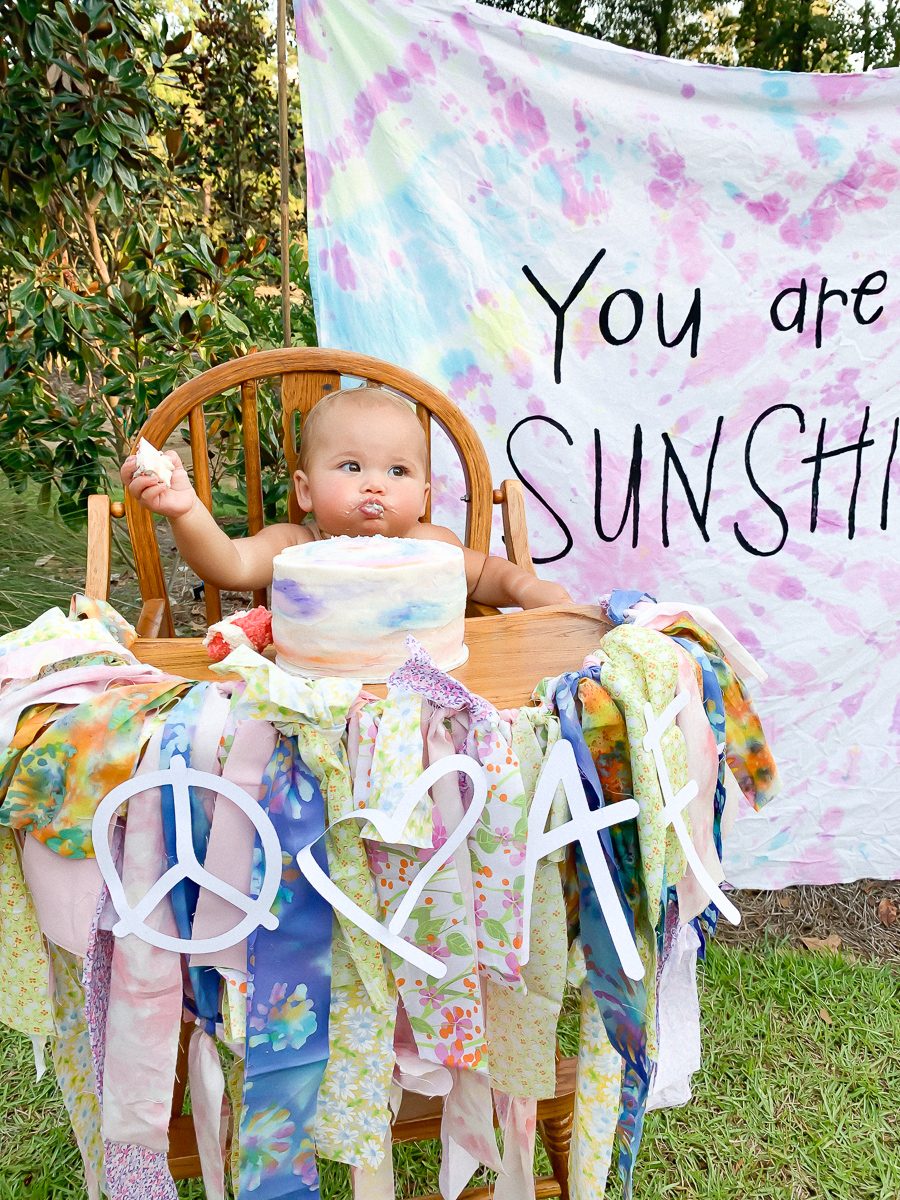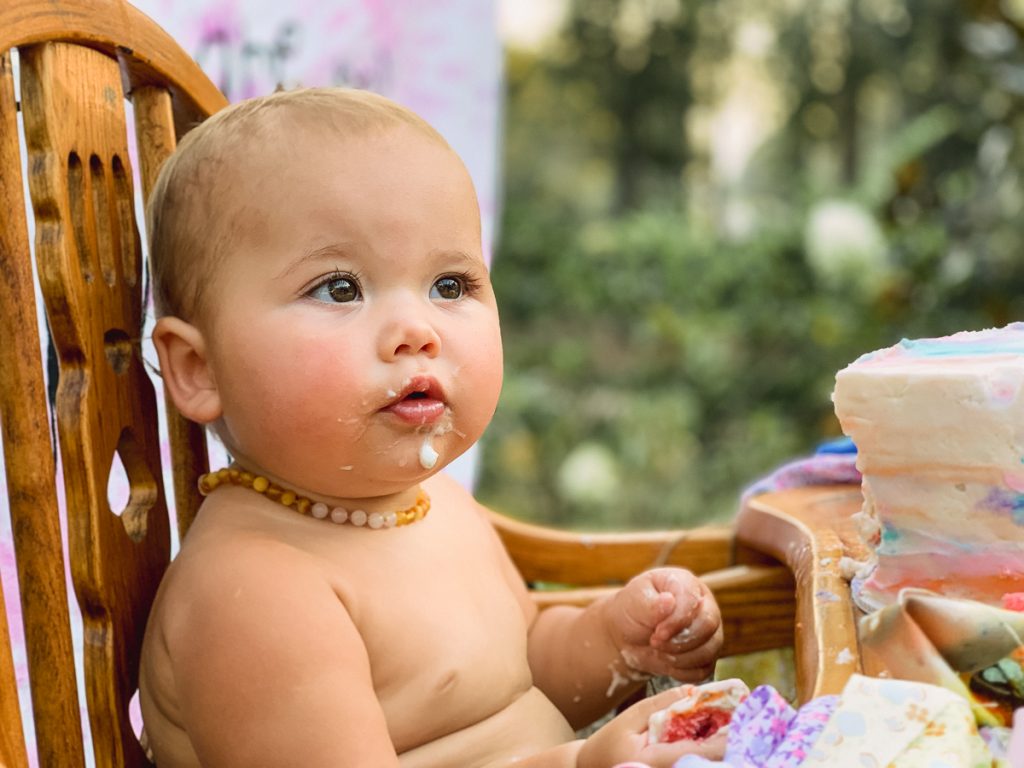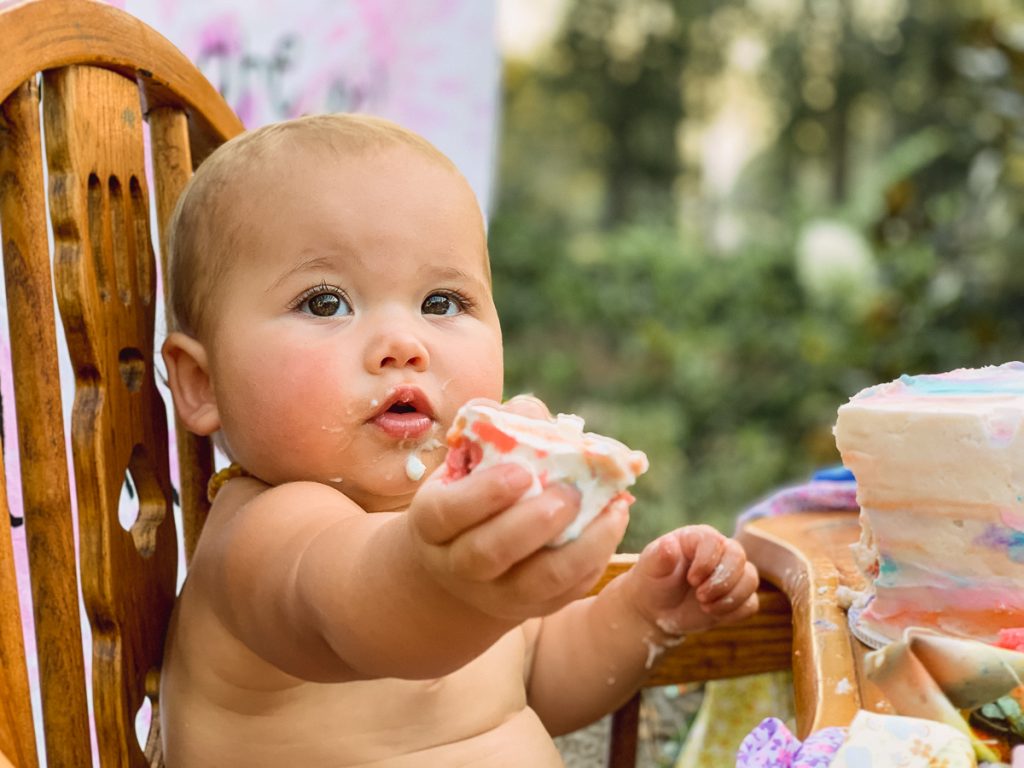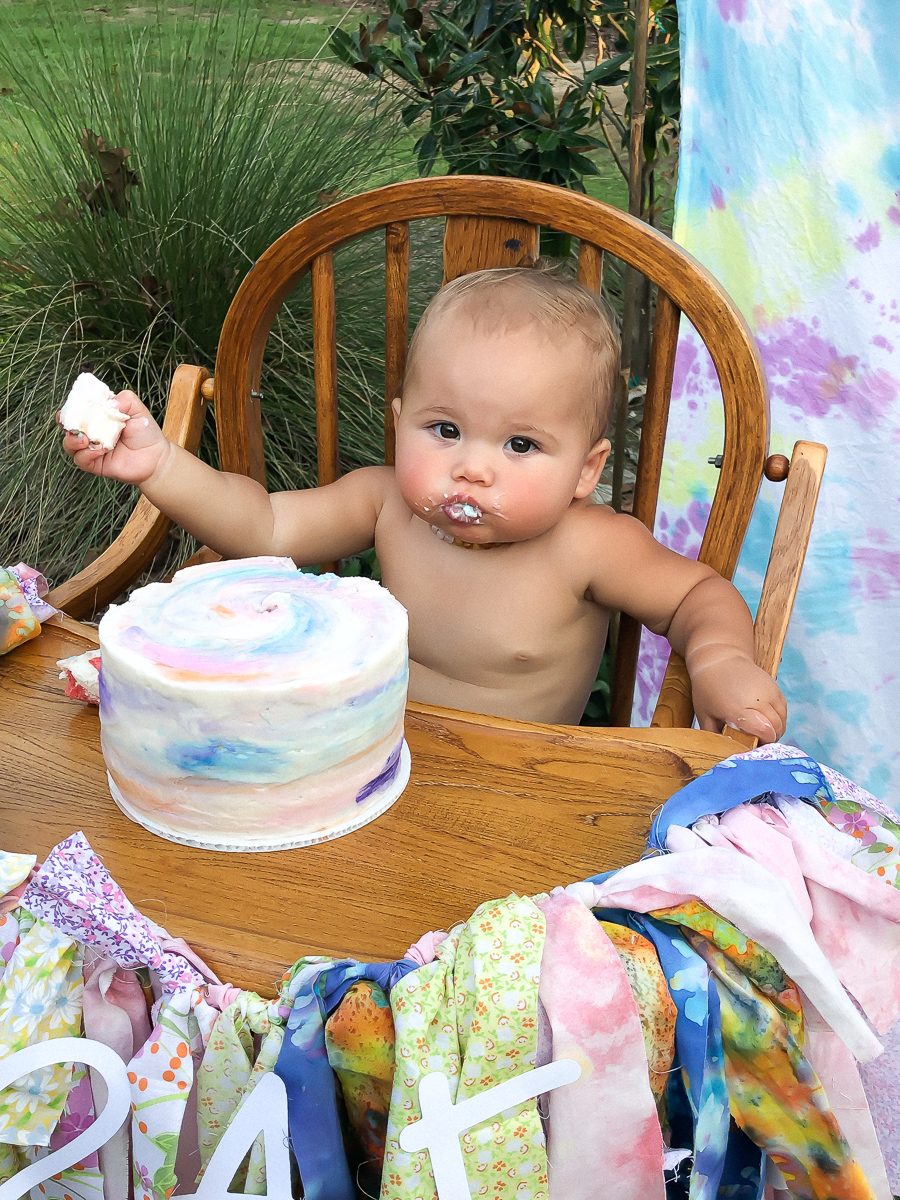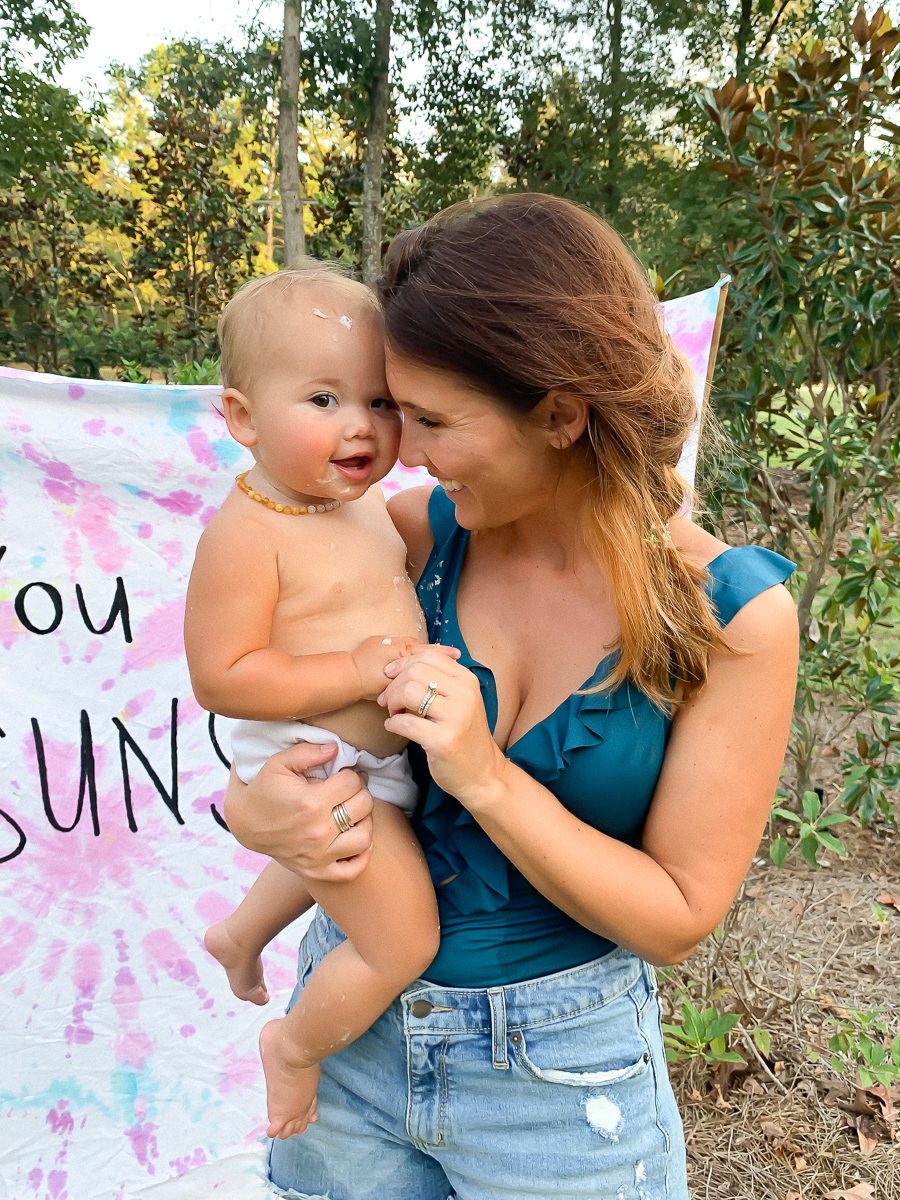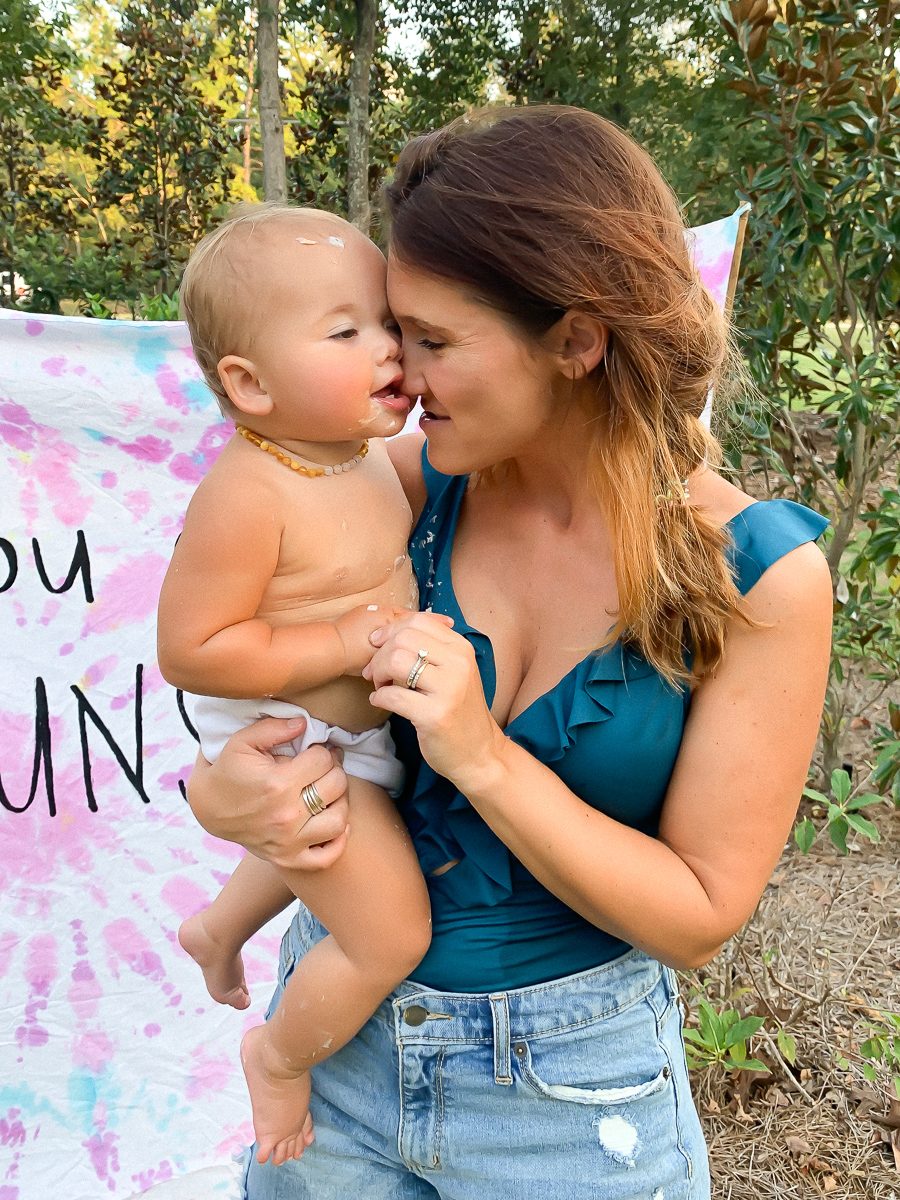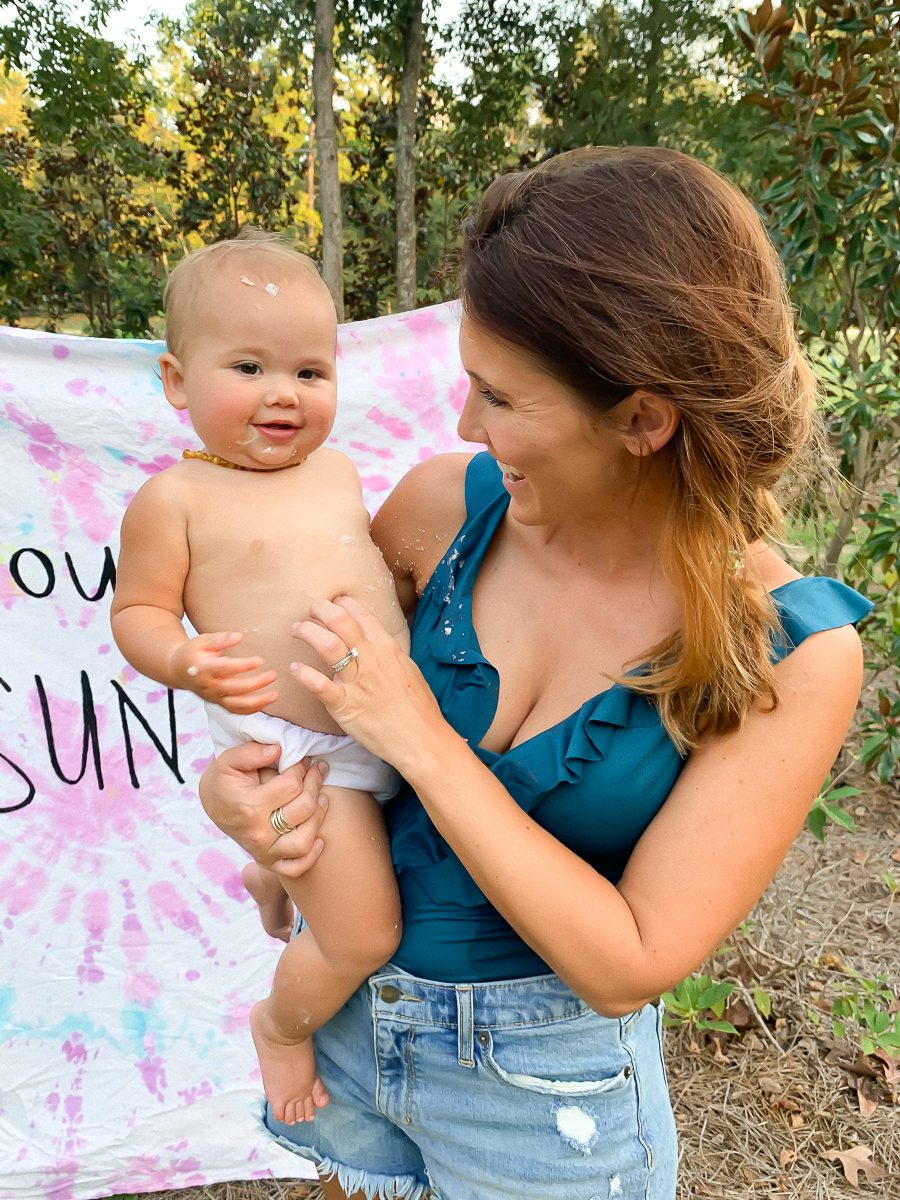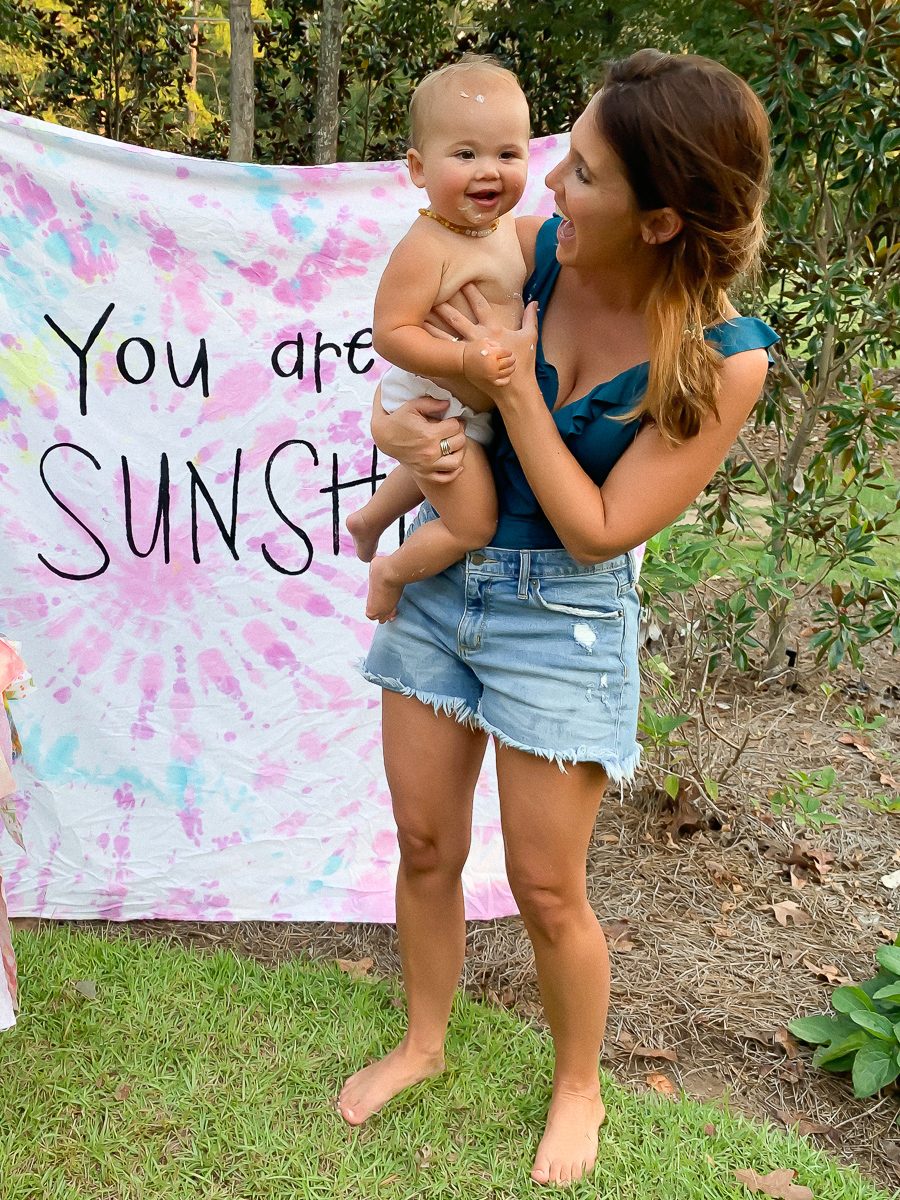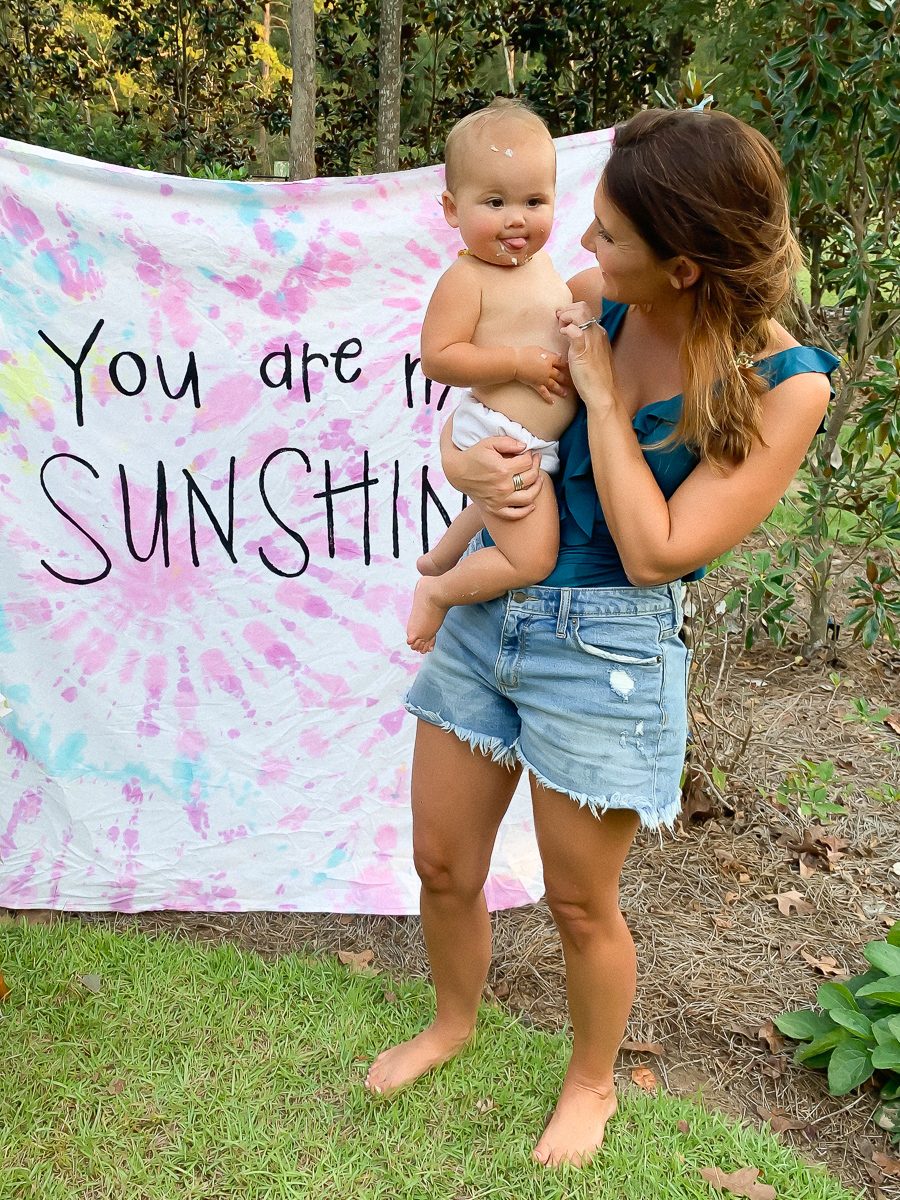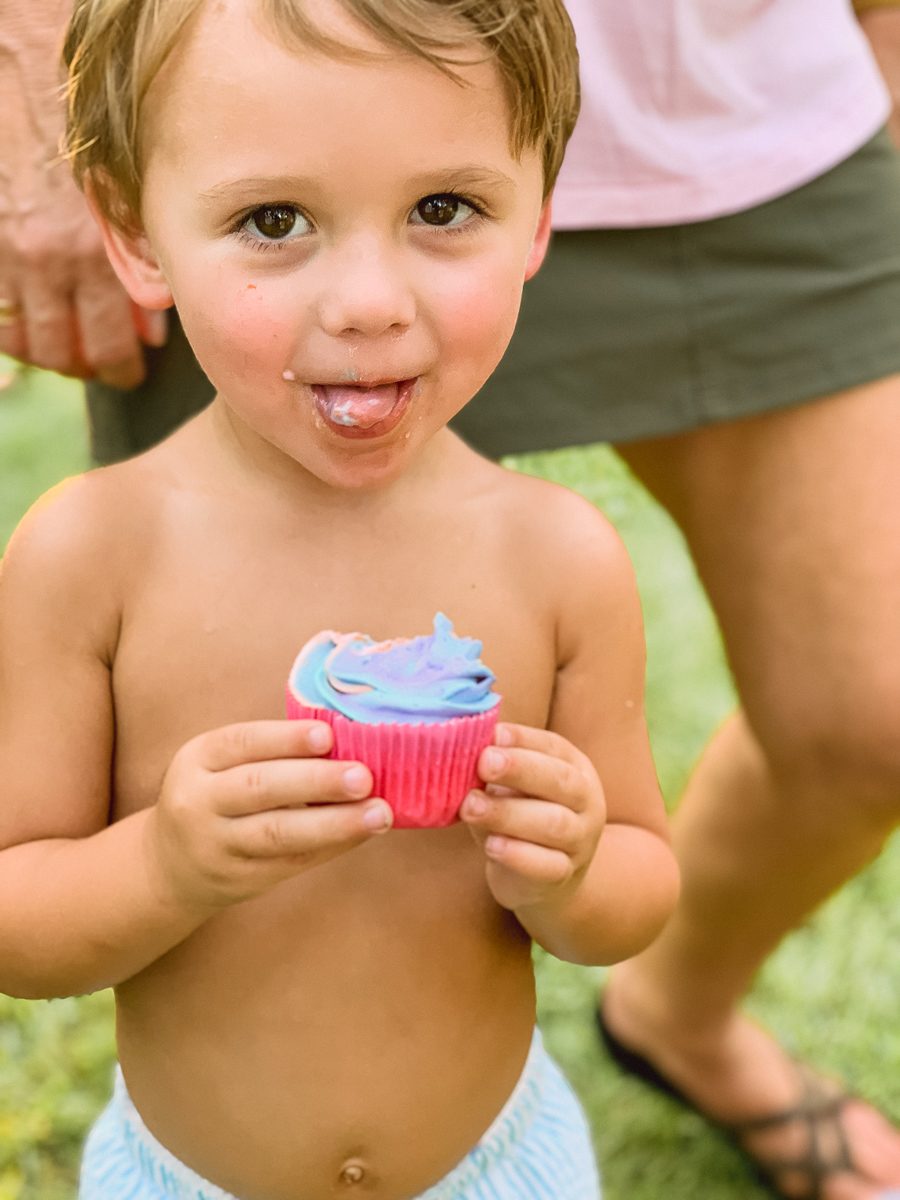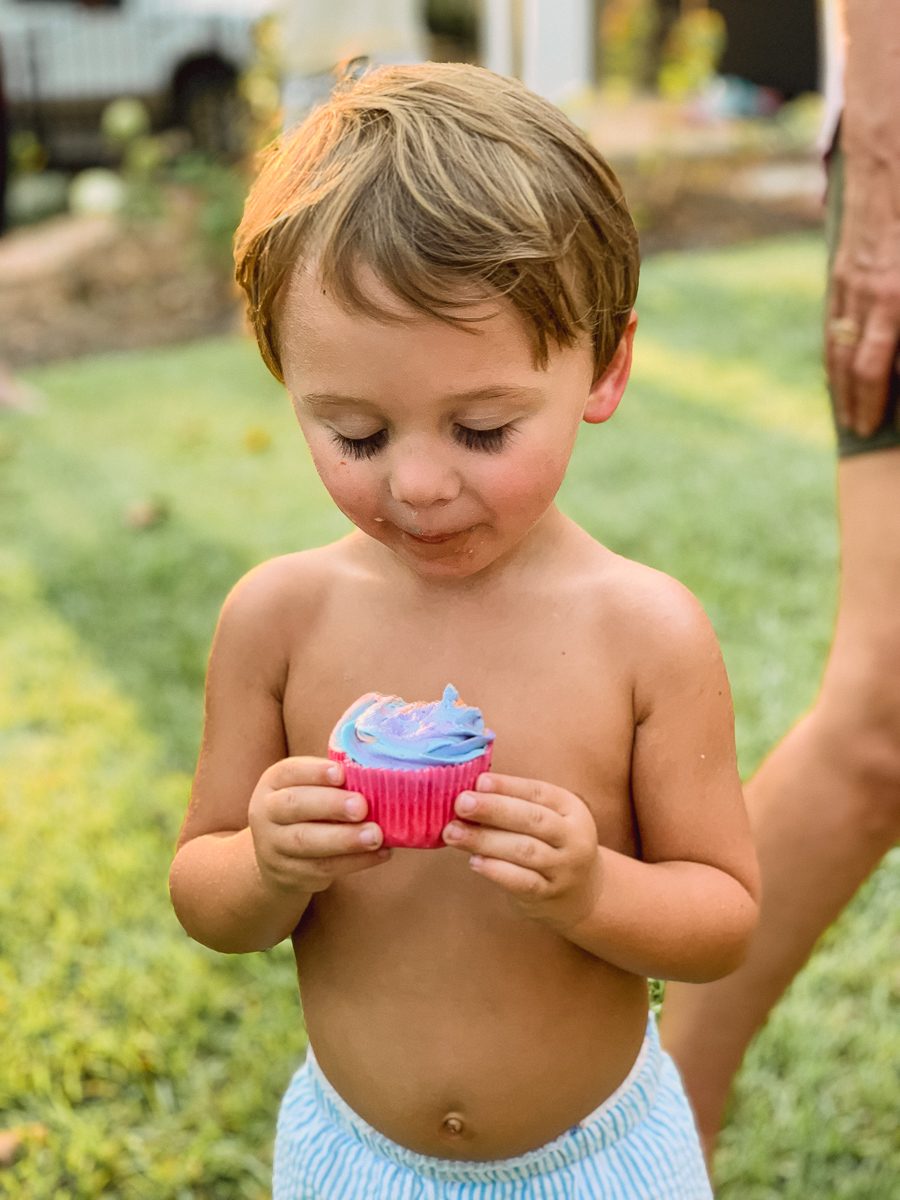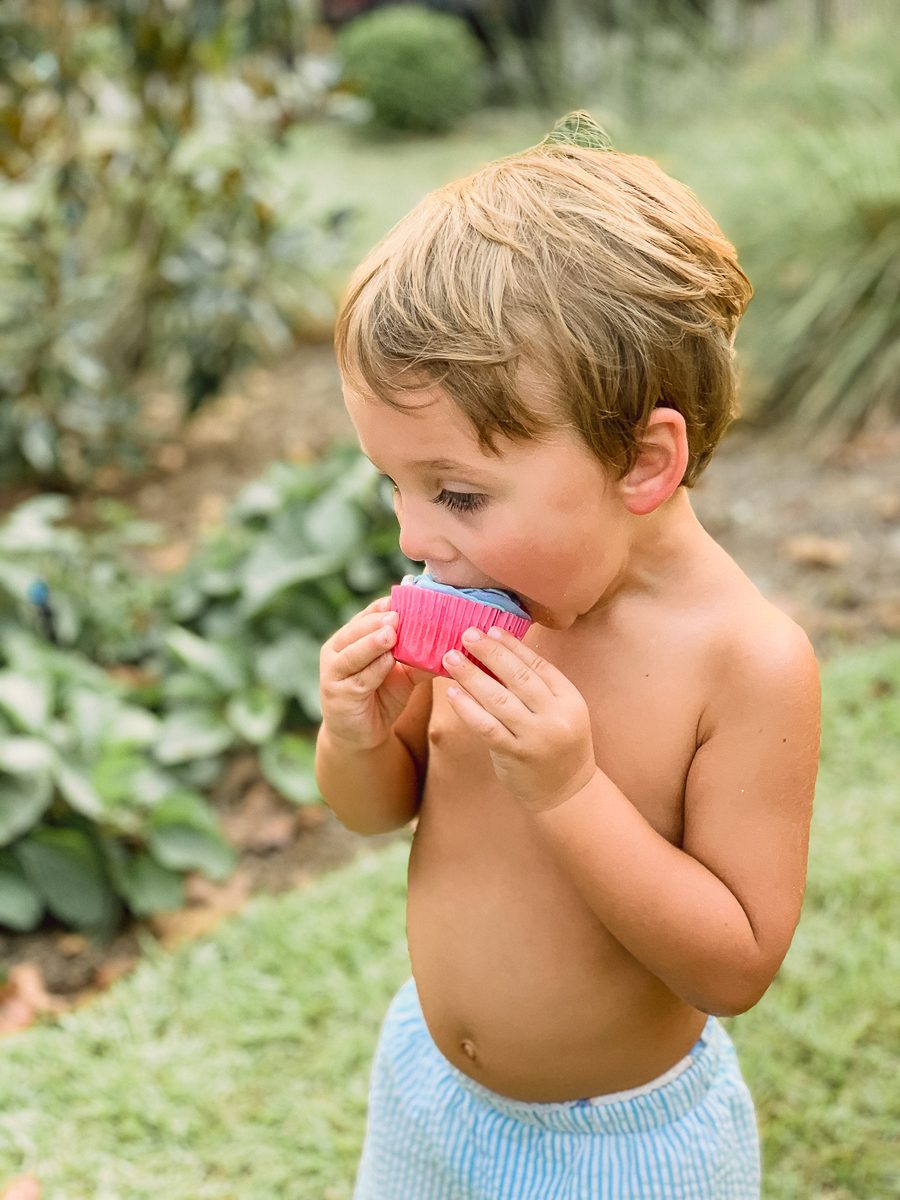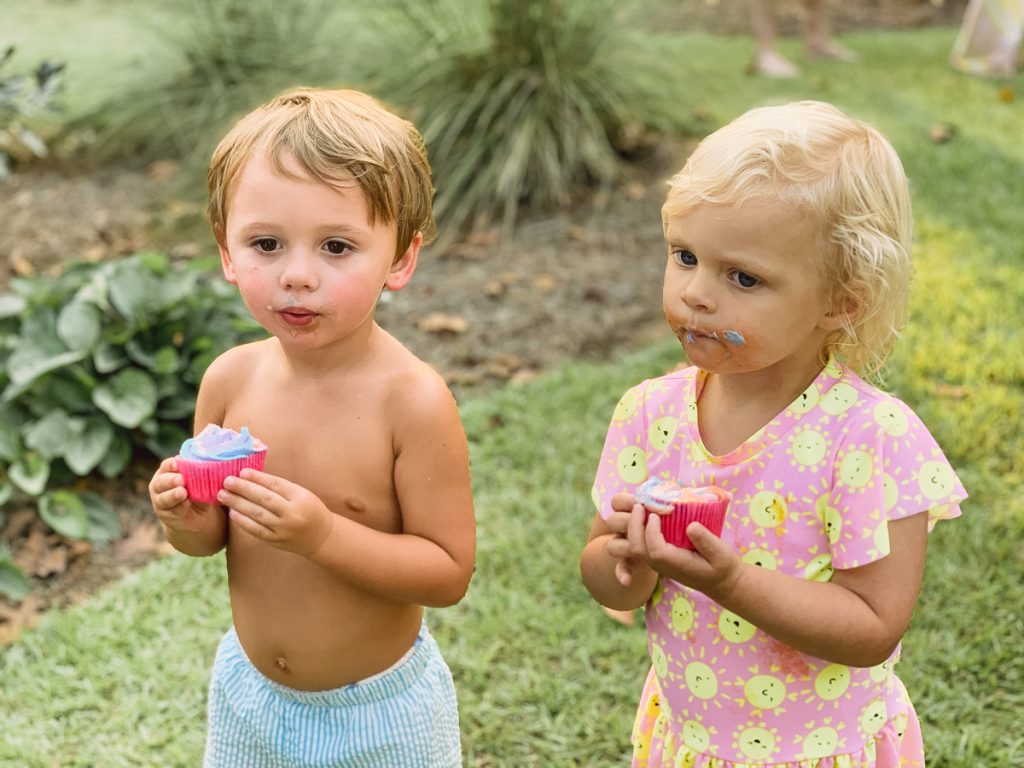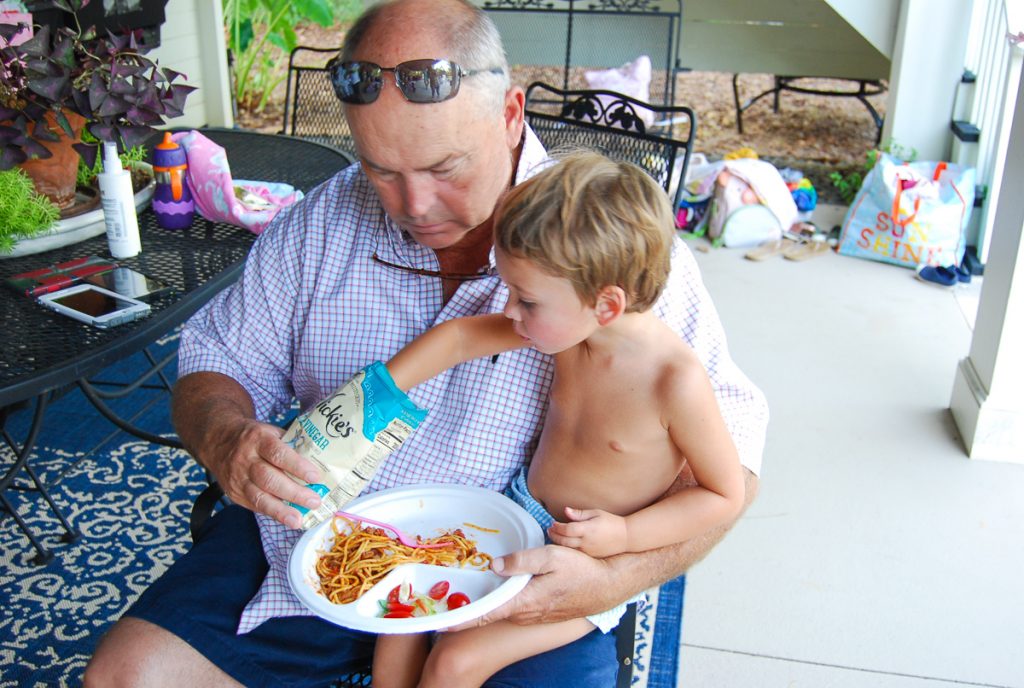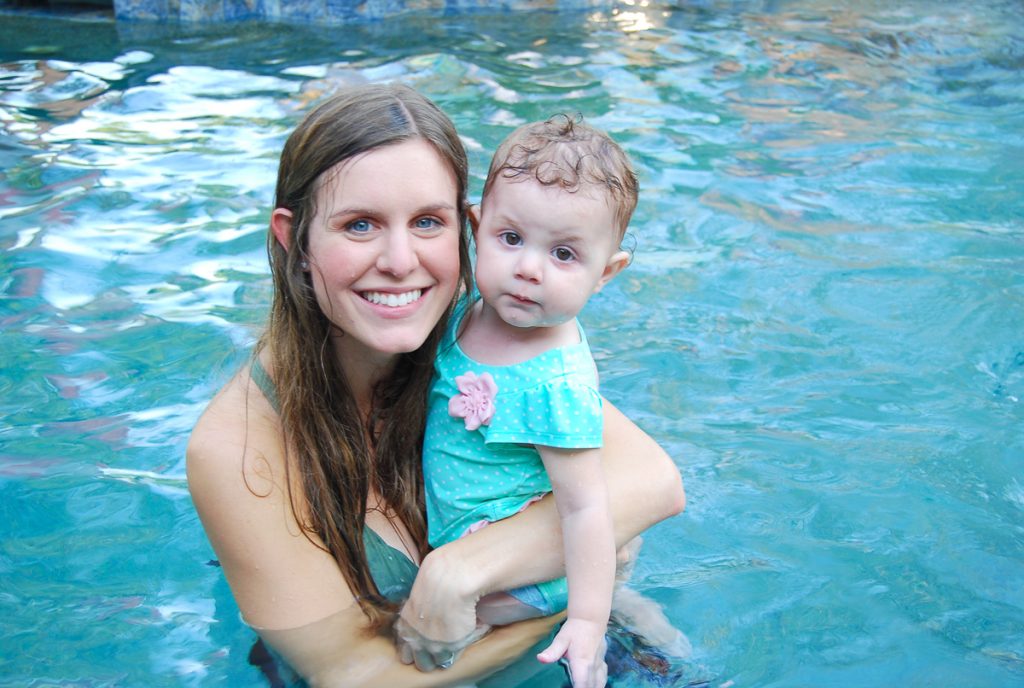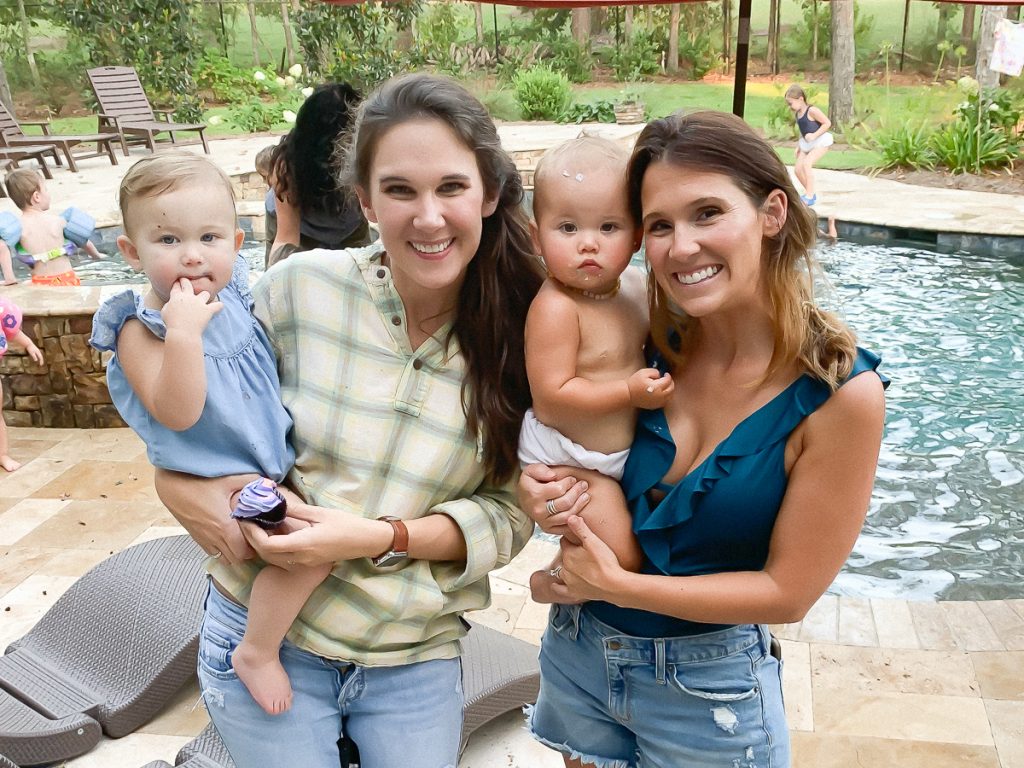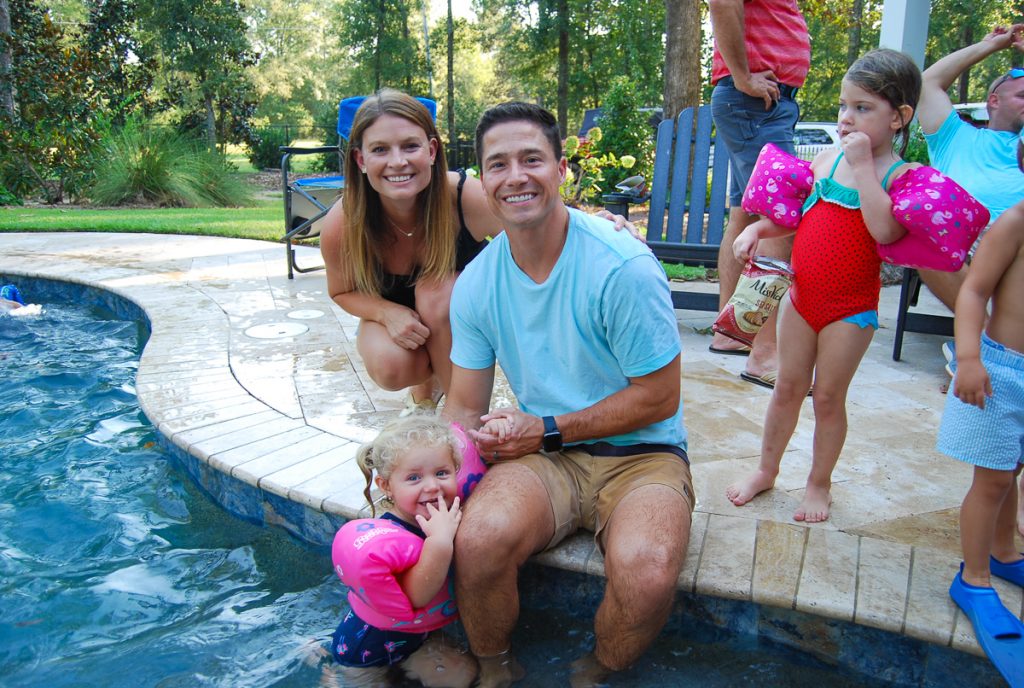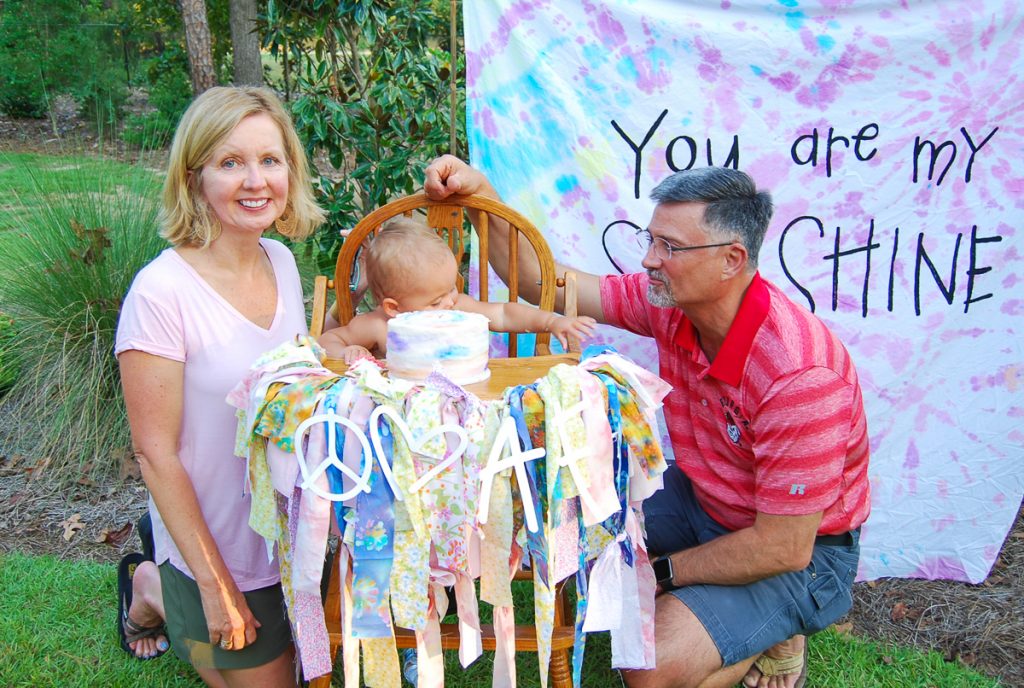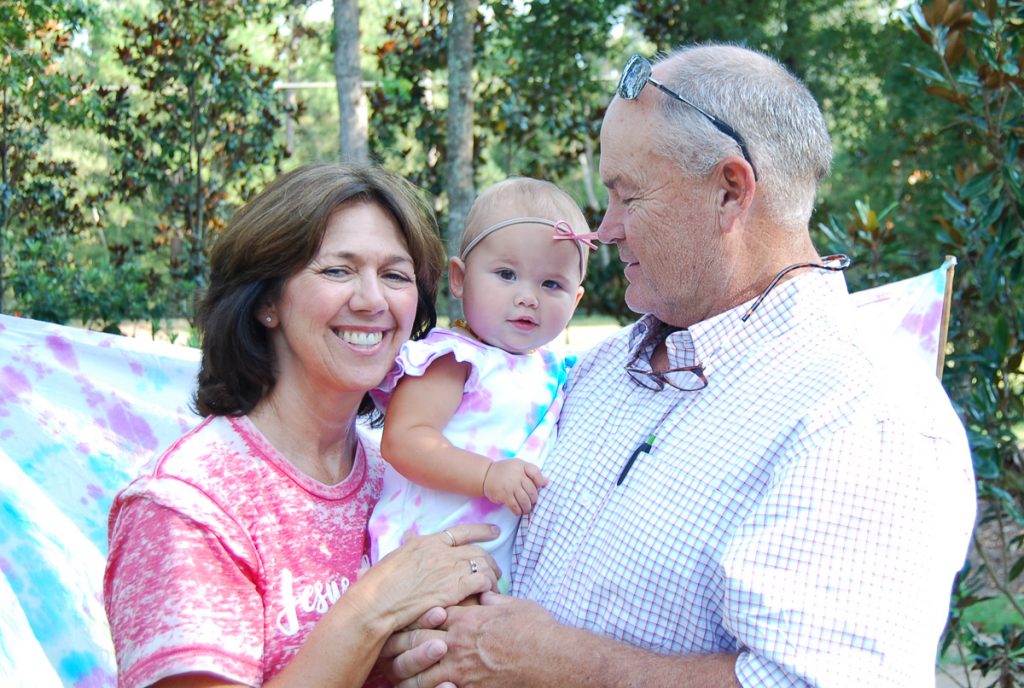 A really big thank you to everyone that came out to celebrate our girl's first year of life. It means so much to us to have a village of family and friends that love on and invest in our babies.