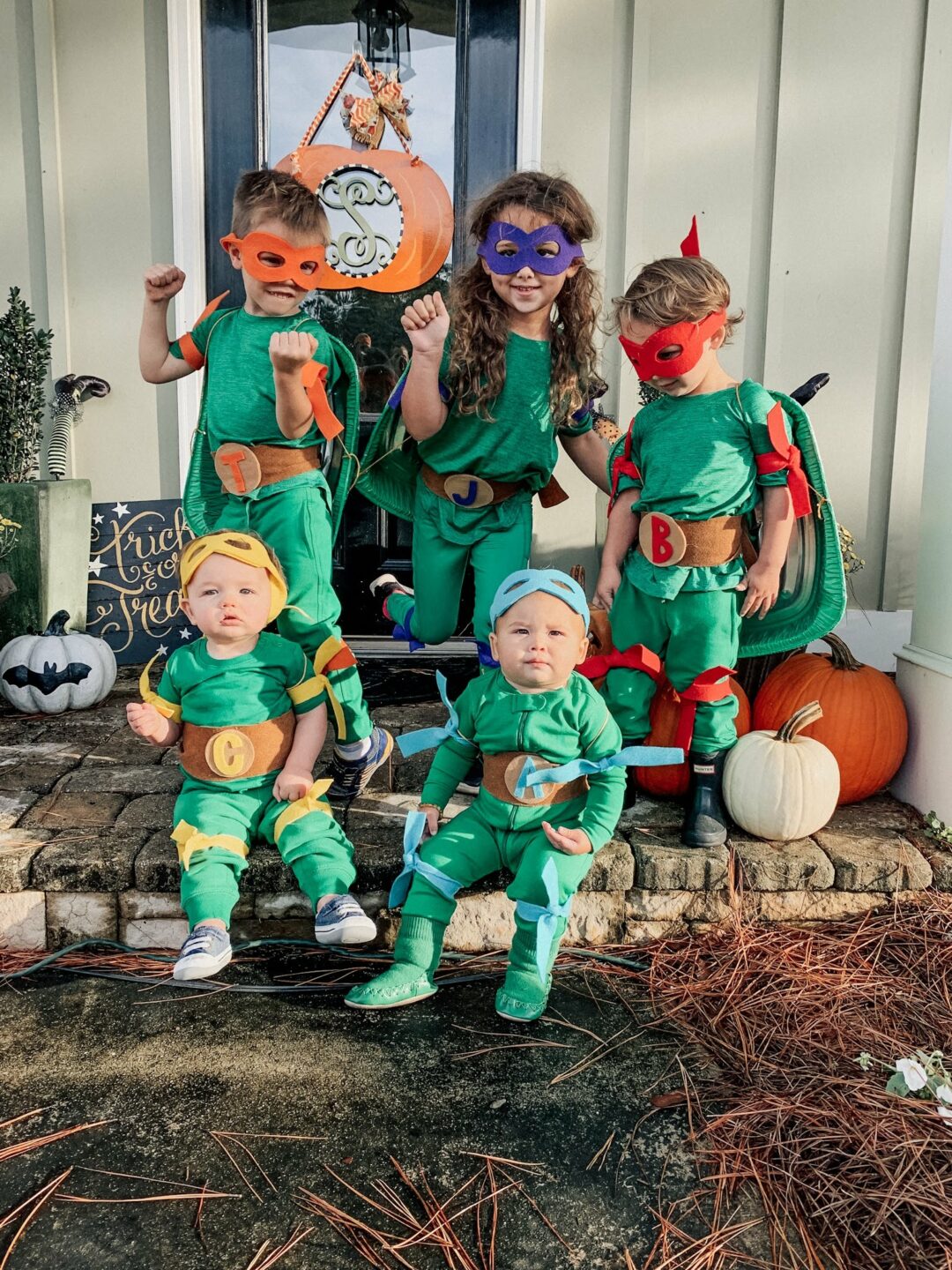 Making memories trick-or-treating, leftover Snickers bars, and DIY costumes are a few of the reasons I love Halloween. Trick-or-treating wasn't a part of my childhood, but something I knew I wanted my little ones to enjoy. We have an array of costumes that the littles dress up in daily, but there is something about a Halloween costume. Joy Belle gets me and she's a planner like me too, so November 1st… she's already brainstorming the next year's costumes.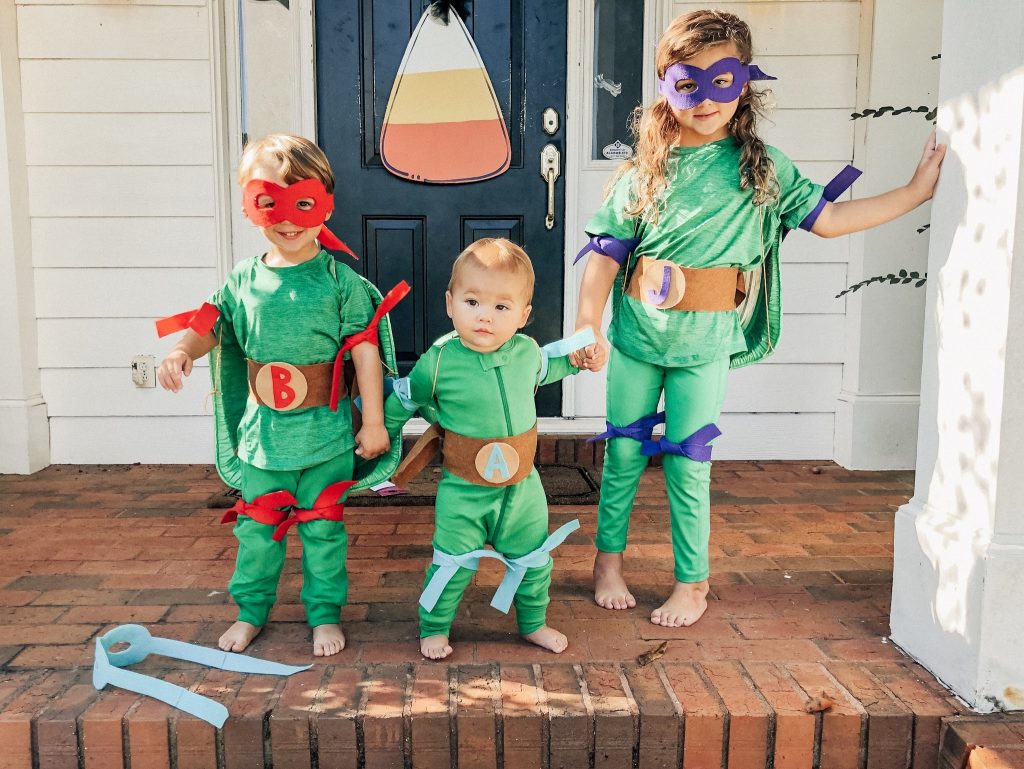 Saying I was over-the-moon excited that they were up for coordinating costumes this year is an understatement. Their daddy introduced them to the Teenage Mutant Ninja Turtles earlier this year, so that's what they settled on. They even recruited their cousins to be Ninja Turtles too!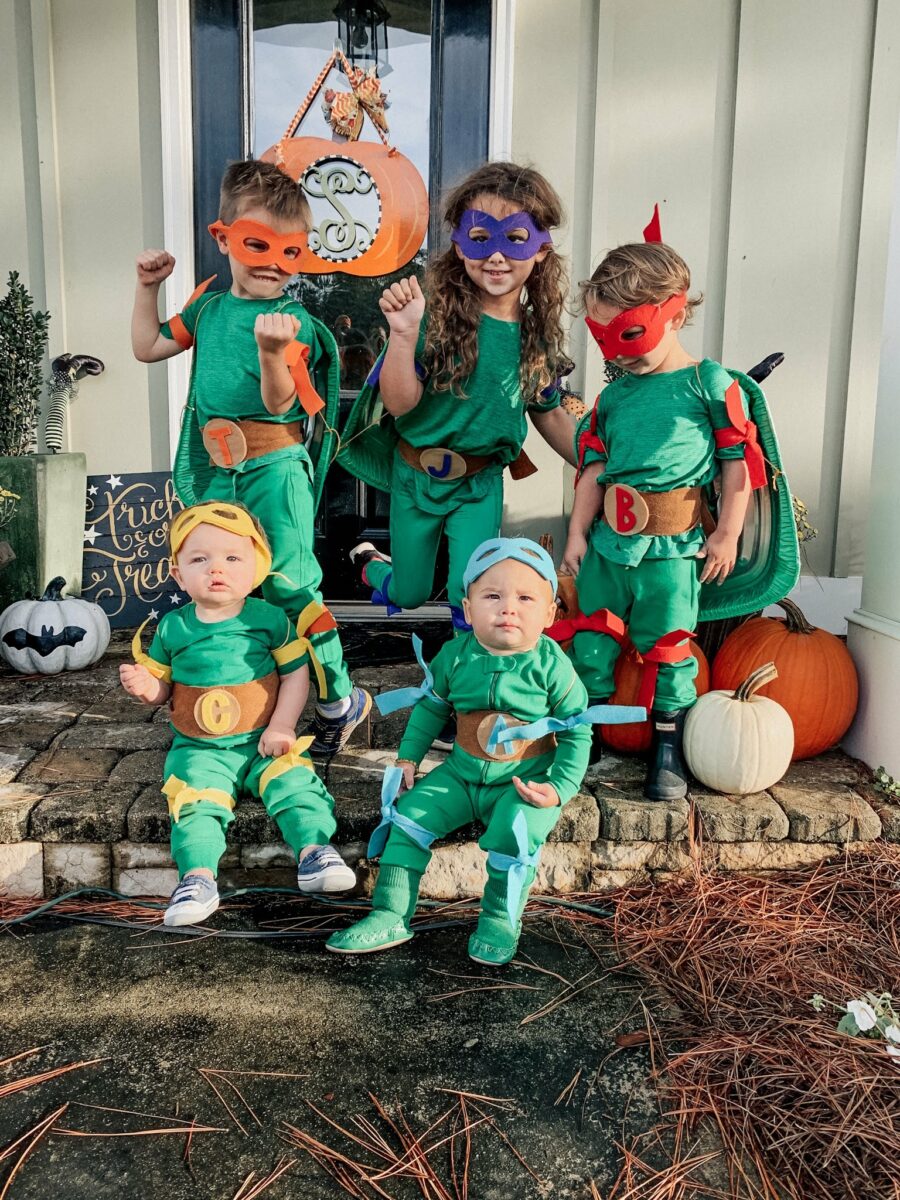 Primary Clothing has the best solid color clothing for little ones and really great deals too. So that's where I started, I ordered grass green clothing for everyone. You never know how the weather will be in South Georgia, so I ordered each child a pair of shorts and pants. Good thing too, because October 30th the high was in the 80s, but not so warm on Halloween. I should have ordered long sleeve shirts too.
Next up, I stopped by Joann's Fabrics for brown and tan felt for the belts, and different colored sheets of felt for each ninja. I used red, orange, purple, blue, teal, and yellow.
I got these foil pans for the big kids turtle shells and these foil pans for the tots' shells.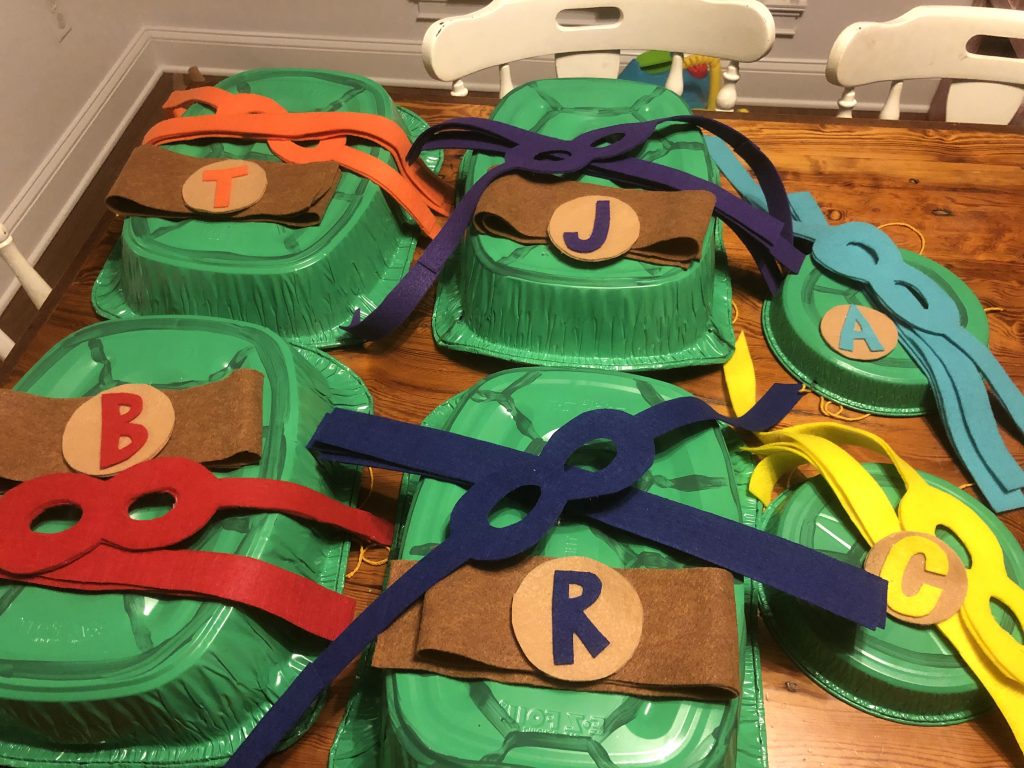 I cut long strips of brown felt for the belts – just long enough to tie around their waists. I used the tan/light brown felt for the buckles and cut circles. Hot glue is magical and all I used to attach it all together.
I used the sheets of different colored felt for arm bands, knee bands, eye masks, and their initials on their belt buckles.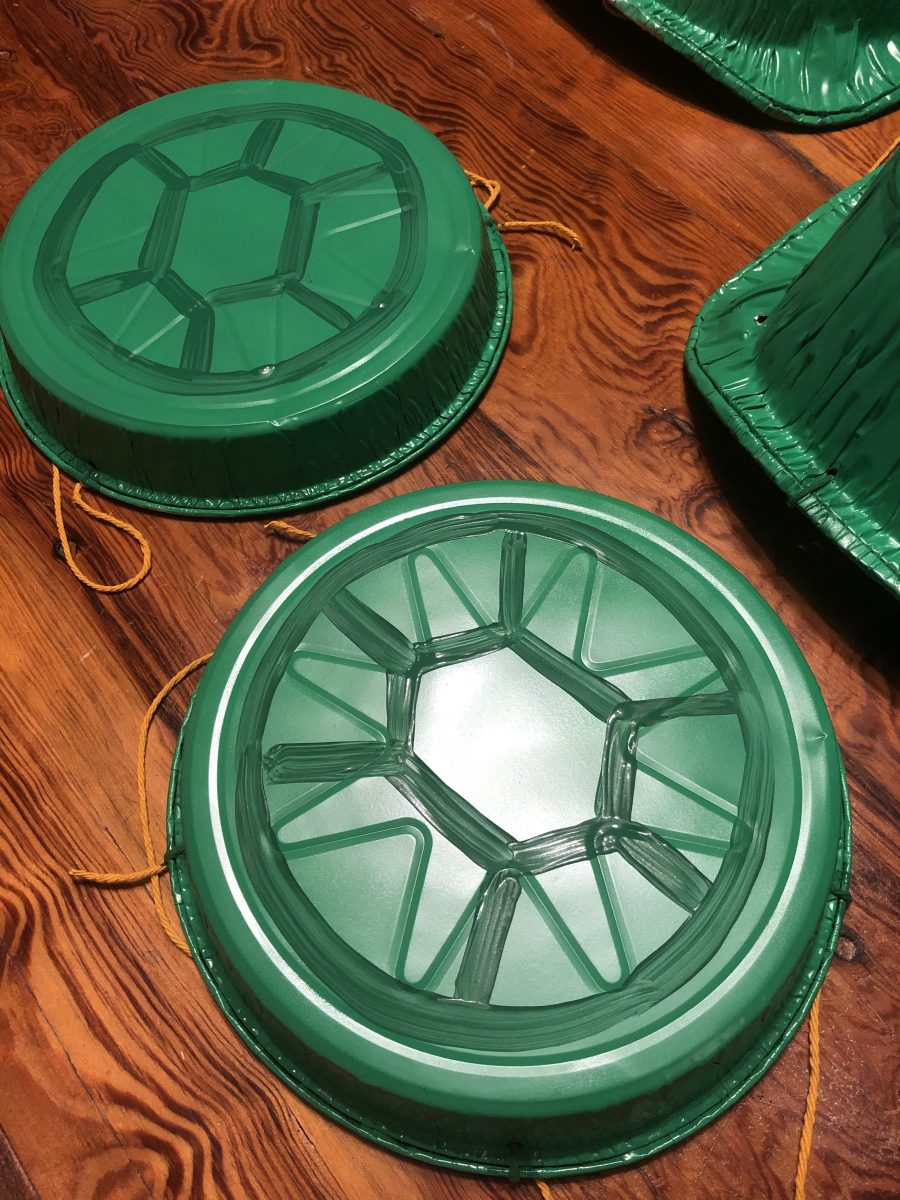 I spray painted the foil pans to match the outfits and added the shell detail with some paint I had at home. I poked holes in the pan edges and used yarn I had for straps.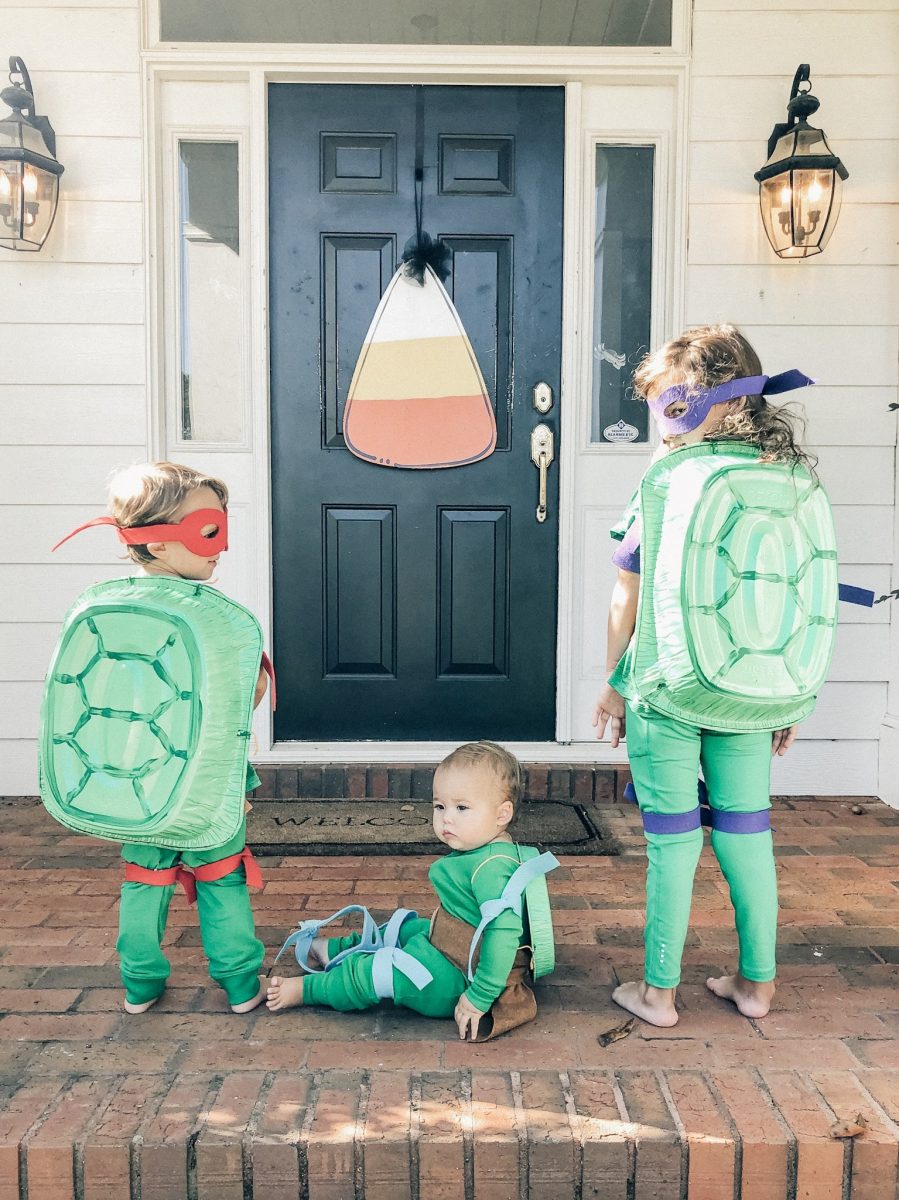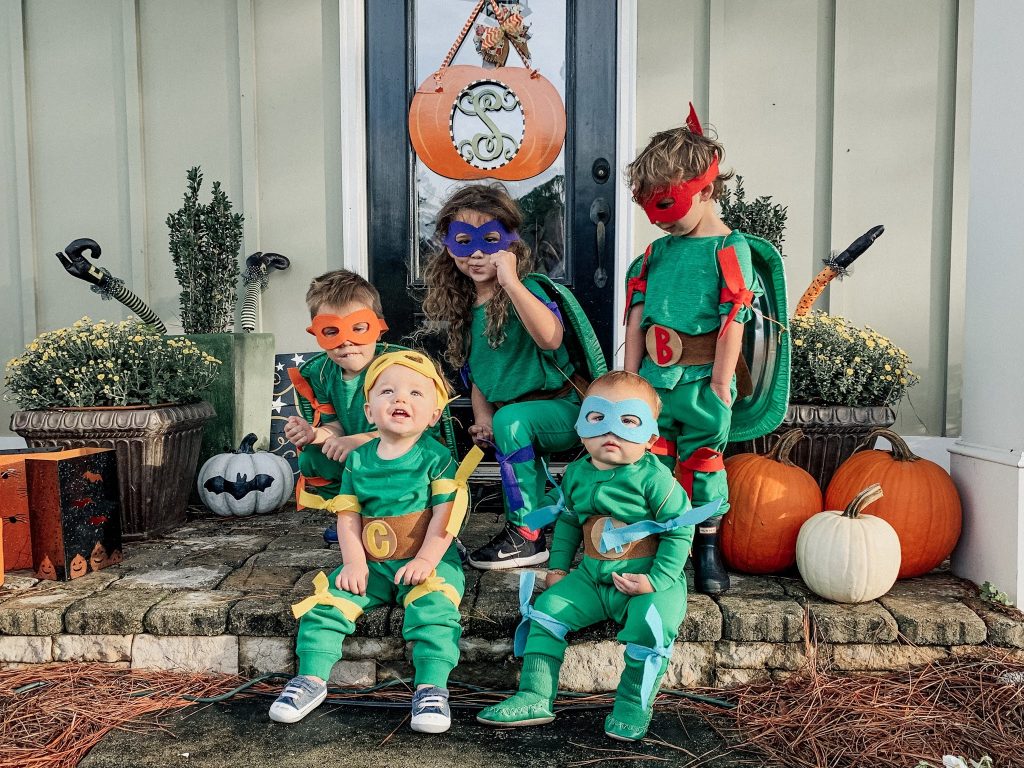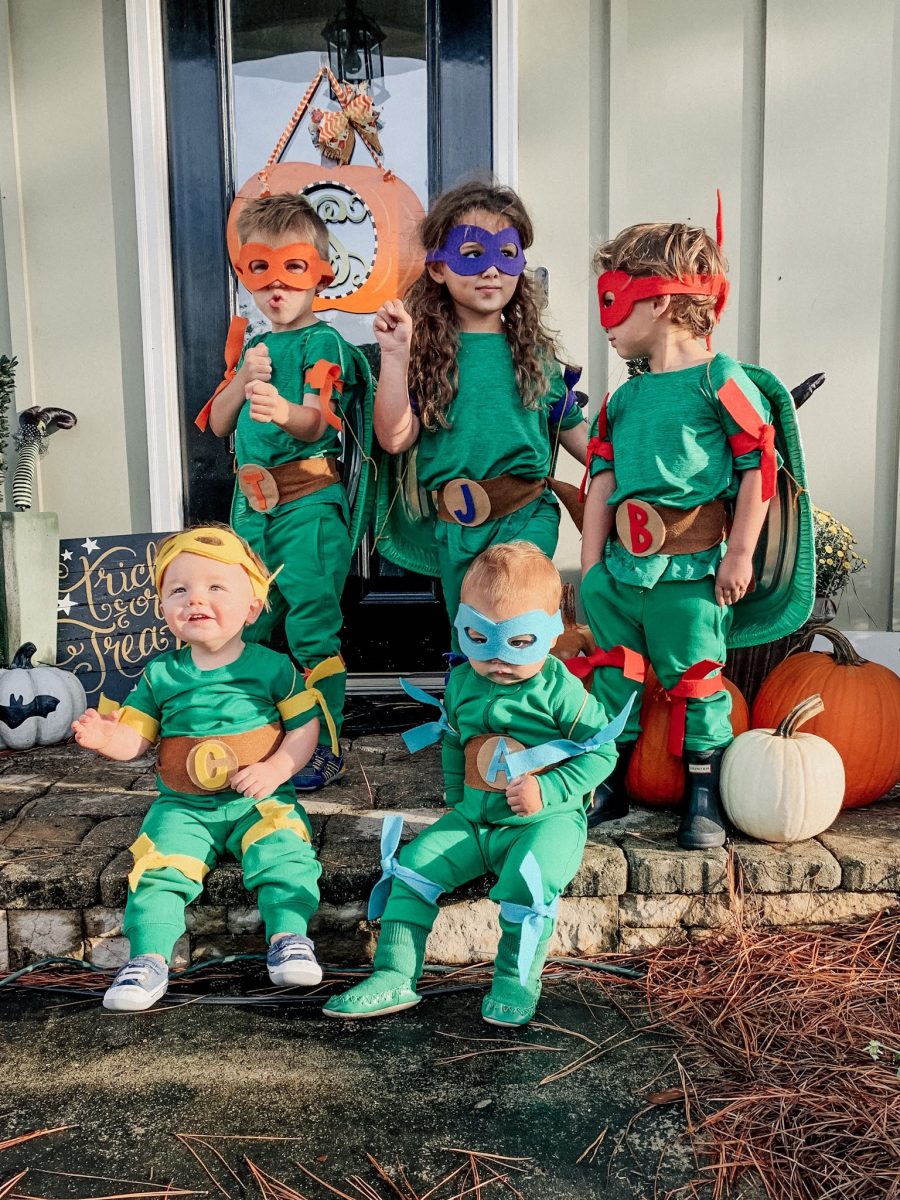 Exactly what the littles wore: (Joy Belle) active pocket leggings & the active tee; (Britt & cousin) the jogger & the active tee; (Baby cousin) the baby cozy jogger & the baby tee; (Aurelia) the zip romper – all in grass green
Take 25% off your Primary order with code: PRIMARYBRIANNEH14