It's no secret we love books and love to read. It's something both Justin and I enjoy and we only hope they enjoy reading as much as we do. To make your Christmas shopping easier, I've compiled a list of our favorite holiday books. Some of these I consider must-haves for the holidays, as we read them over and over.
Bonus: You can find them all on Amazon and still receive them in time for Christmas!
For adults, The Greatest Gift: Unwrapping the Full Love Story of Christmas and Come Let Us Adore Him.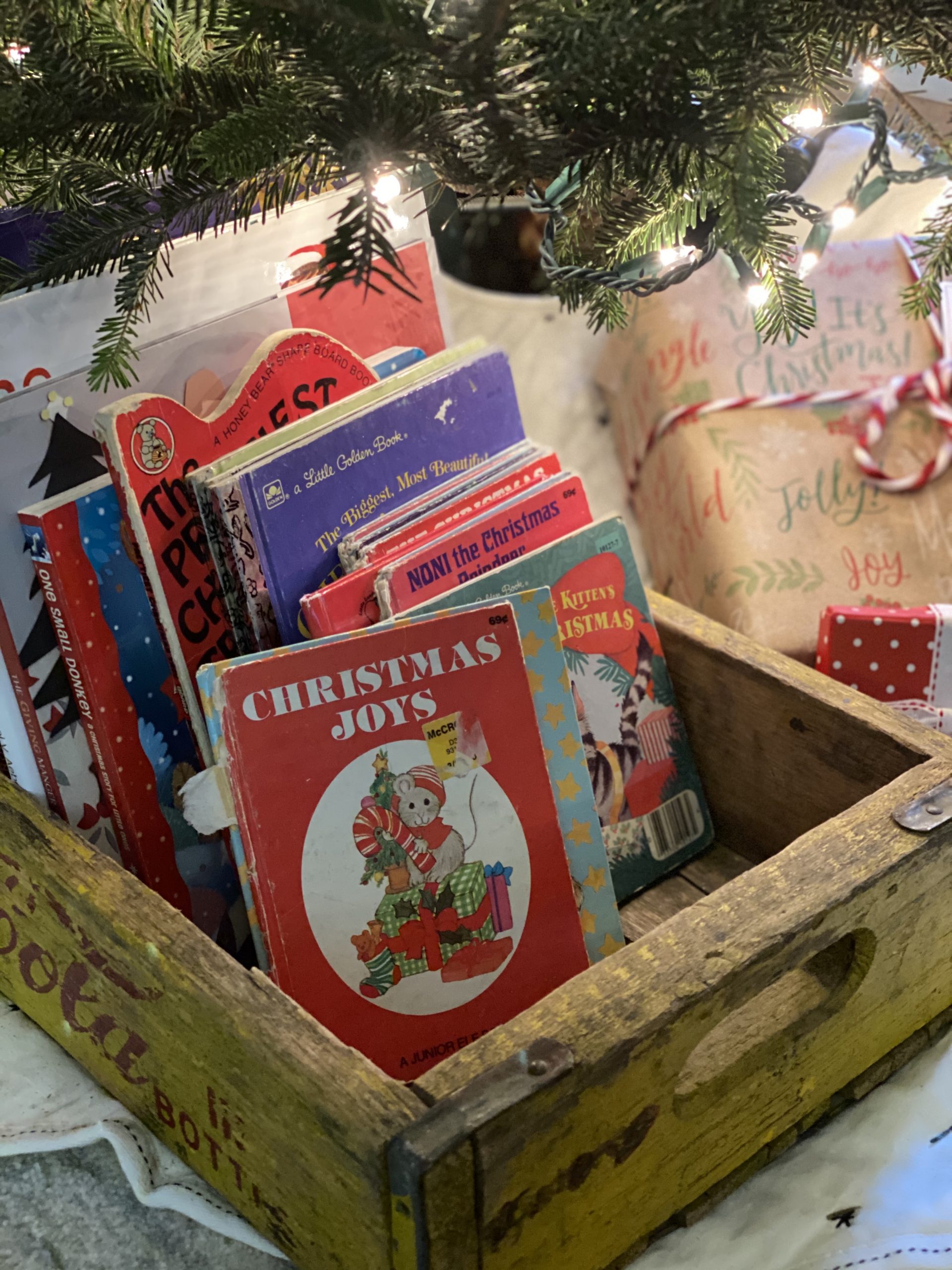 We also have a small collection of vintage books that I love to pull out this time of year too. It's so sweet to see my name scribbled in some of them – a little piece of my childhood present in such a wonderful season. You can find these at yard sales, thrift stores, and Goodwill stores too.
One of my favorite Christmas traditions is reading Unwrapping the Greatest Gift each night leading up to Christmas. It's such a beautiful illustration and countdown to celebrating Jesus' coming. This year, I had the opportunity to handcraft ornaments with other ladies from my church that coincide with the daily readings in this book. It's been such a joy to see the kids search the box for the coordinating ornaments and take turns hanging one on our Jesse tree.
What's your favorite Christmas tradition?