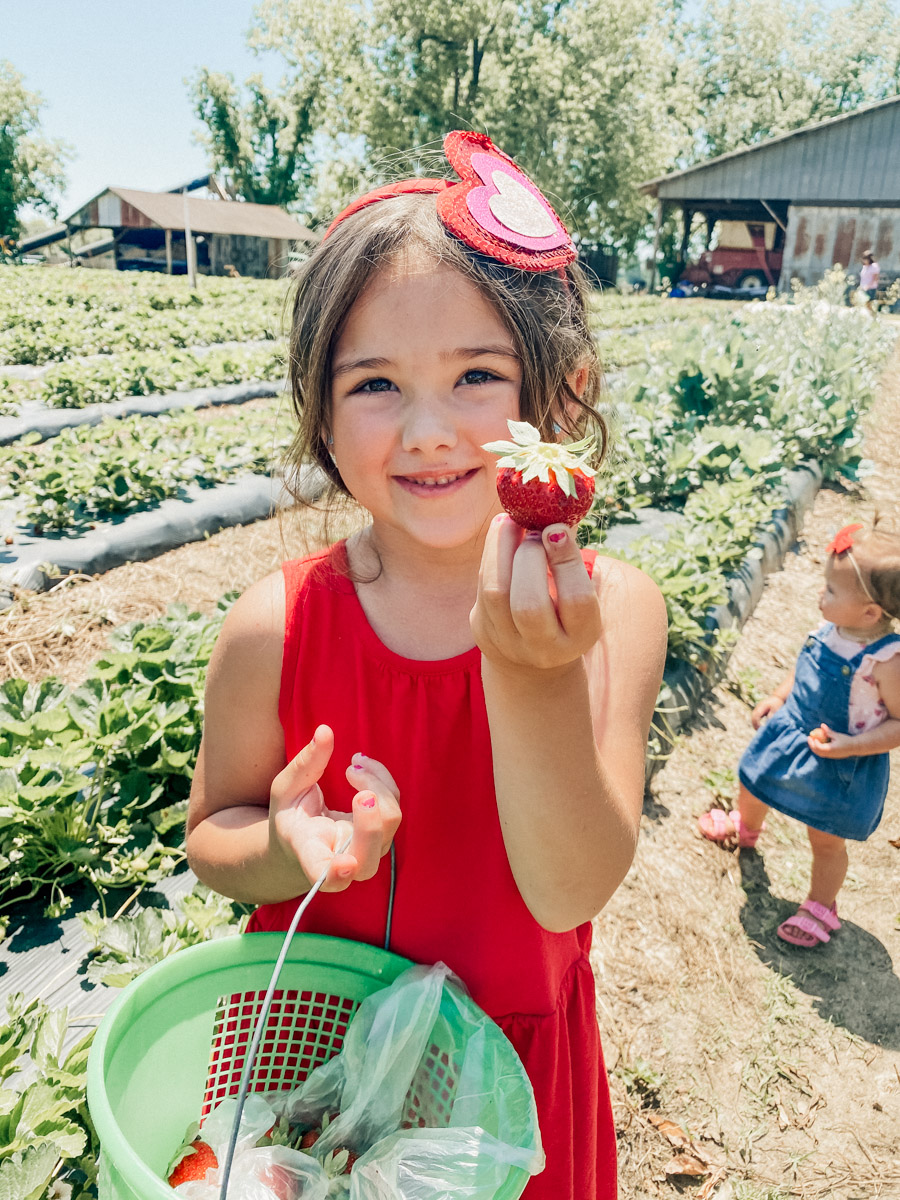 Visiting the local melon patch and picking strawberries has become one of my favorite traditions. It's one of those things I look forward to, but then it sneaks up on me too. It's always fun to go back and see just how much the little ones have grown since our last strawberry picking adventure.
With social distancing still advised, we headed to the strawberry fields to pick our own berries. Joy Belle is 5, Britt is 3, and Aurelia is 1. It seems like there is always one child that eats them faster than we can pick them. This year it was Aurelia. The other two weren't happy that they playground section was closed, but still helped pick quite the haul.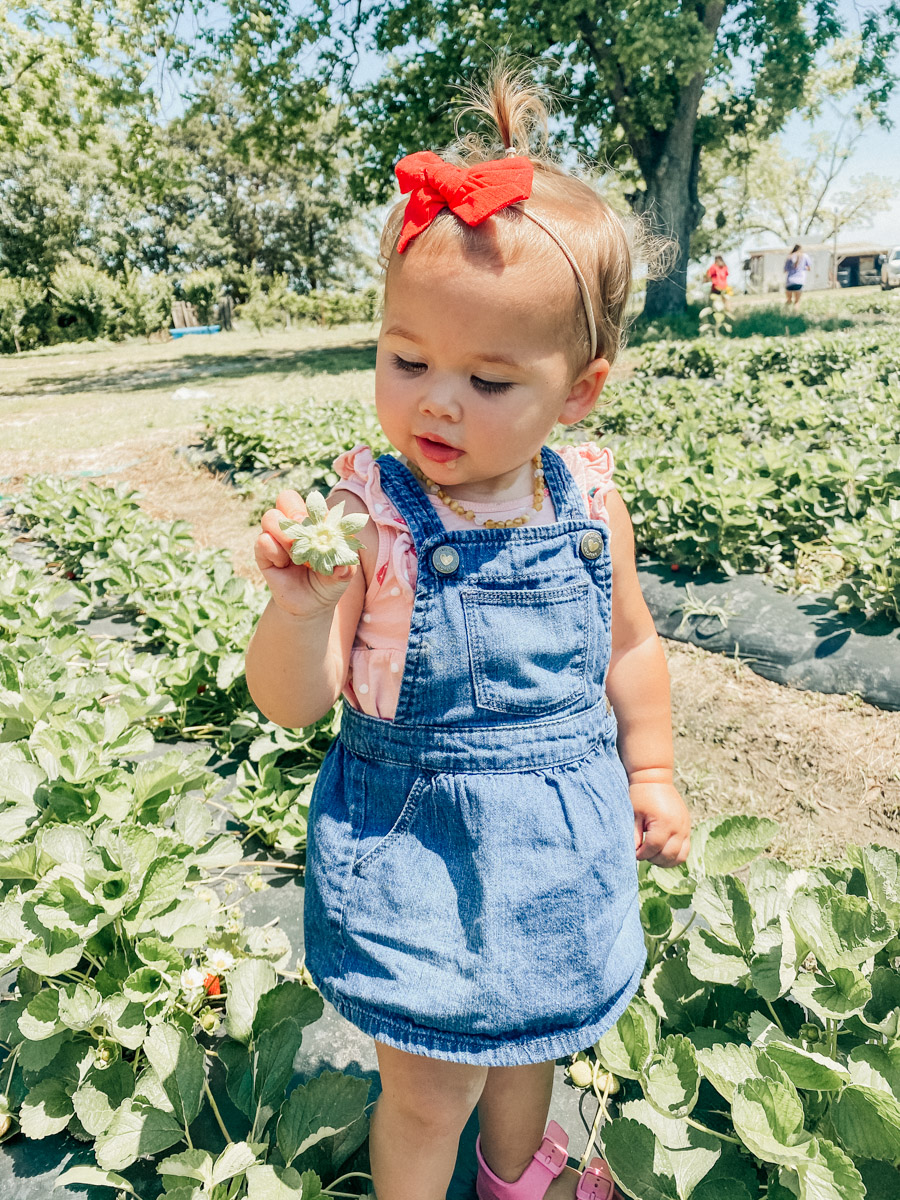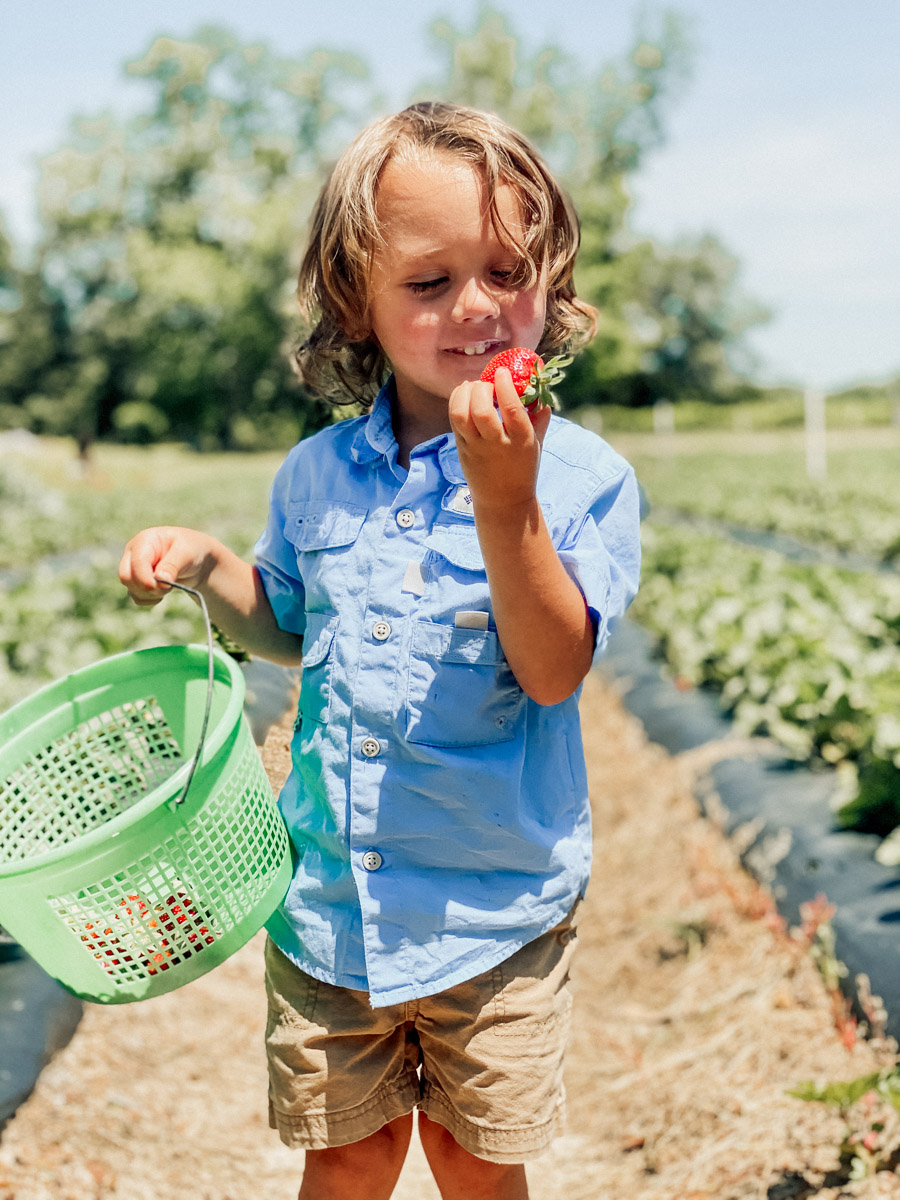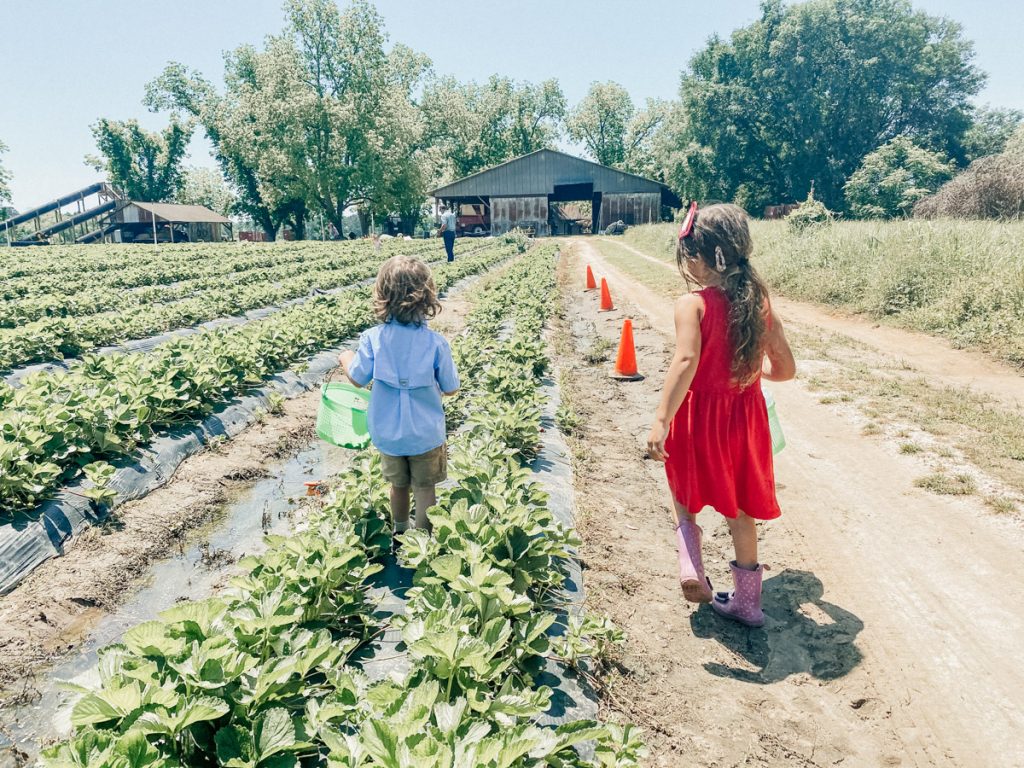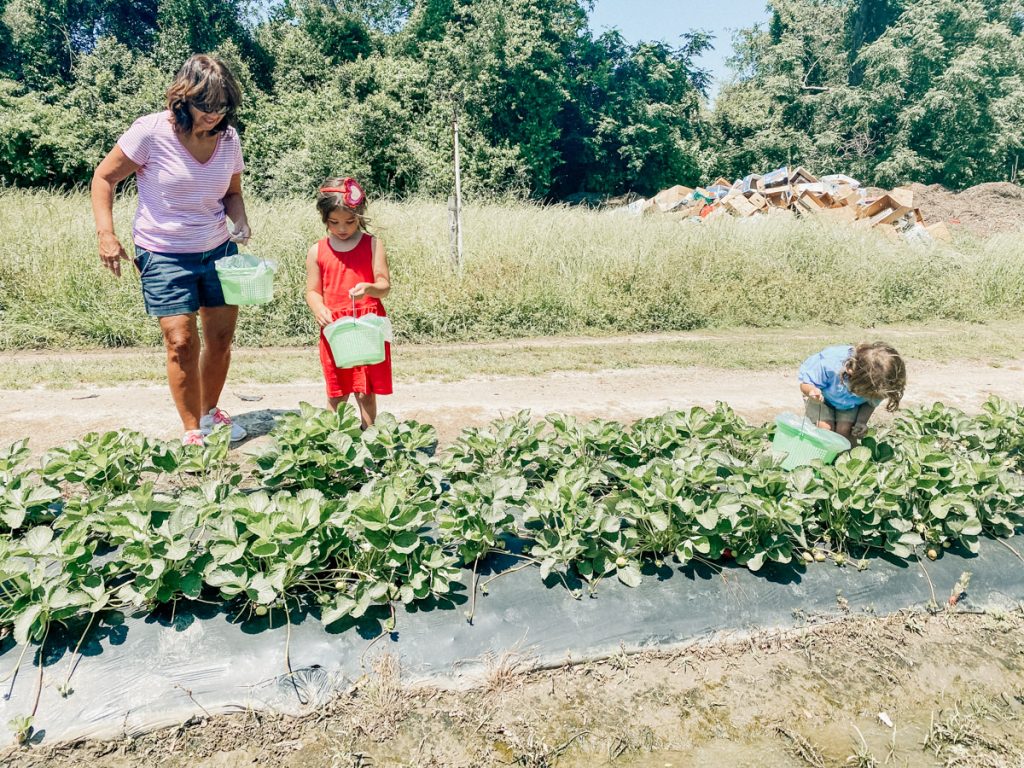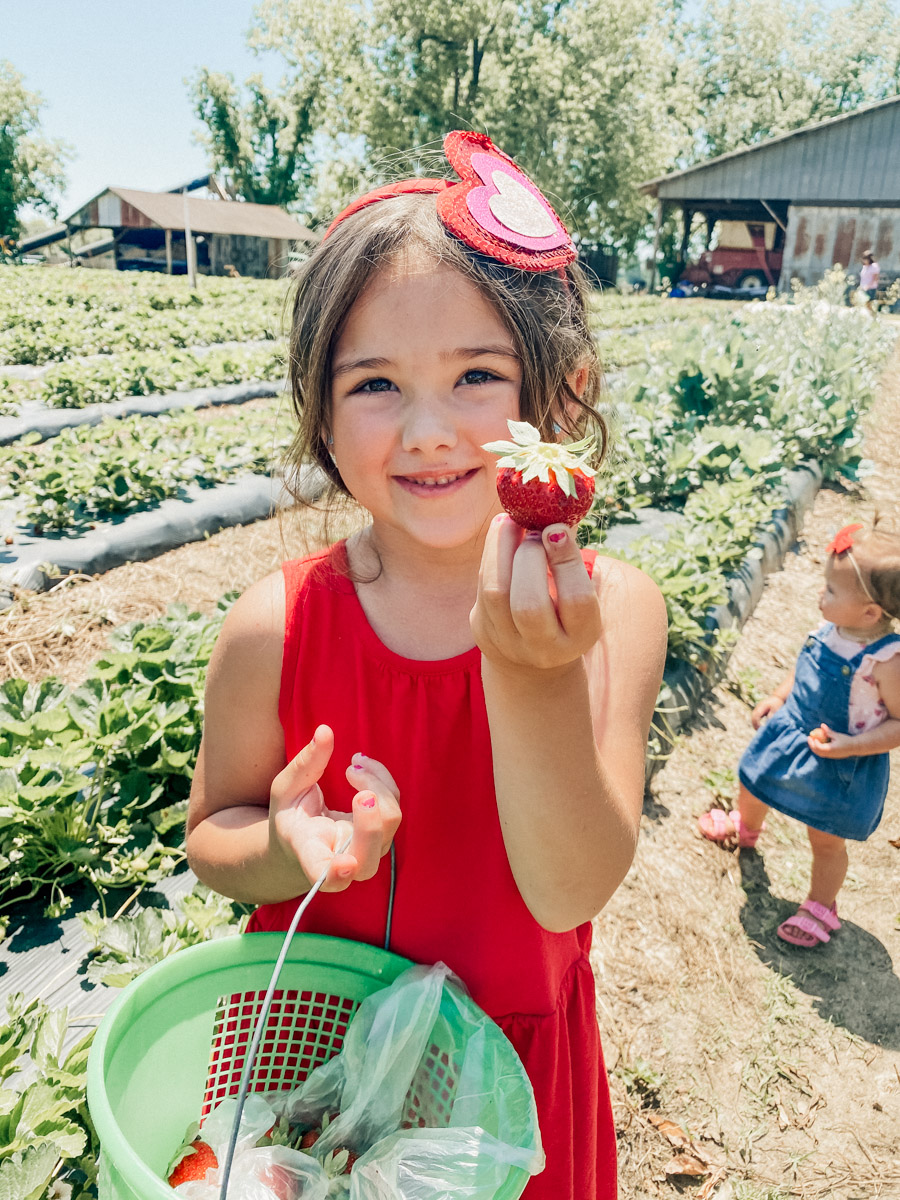 We love fresh strawberries, but I love homemade strawberry shortcake. It is a treat that reminds me of my childhood. Of course I got home and there was no Bisquick to be found, but it was a blessing in disguise, as I had to actually use a from scratch recipe. It was so delicious and I had all of the ingredients on hand. Want a good shortcake recipe? Check it out.
Click here to see photos from last year's strawberry picking!