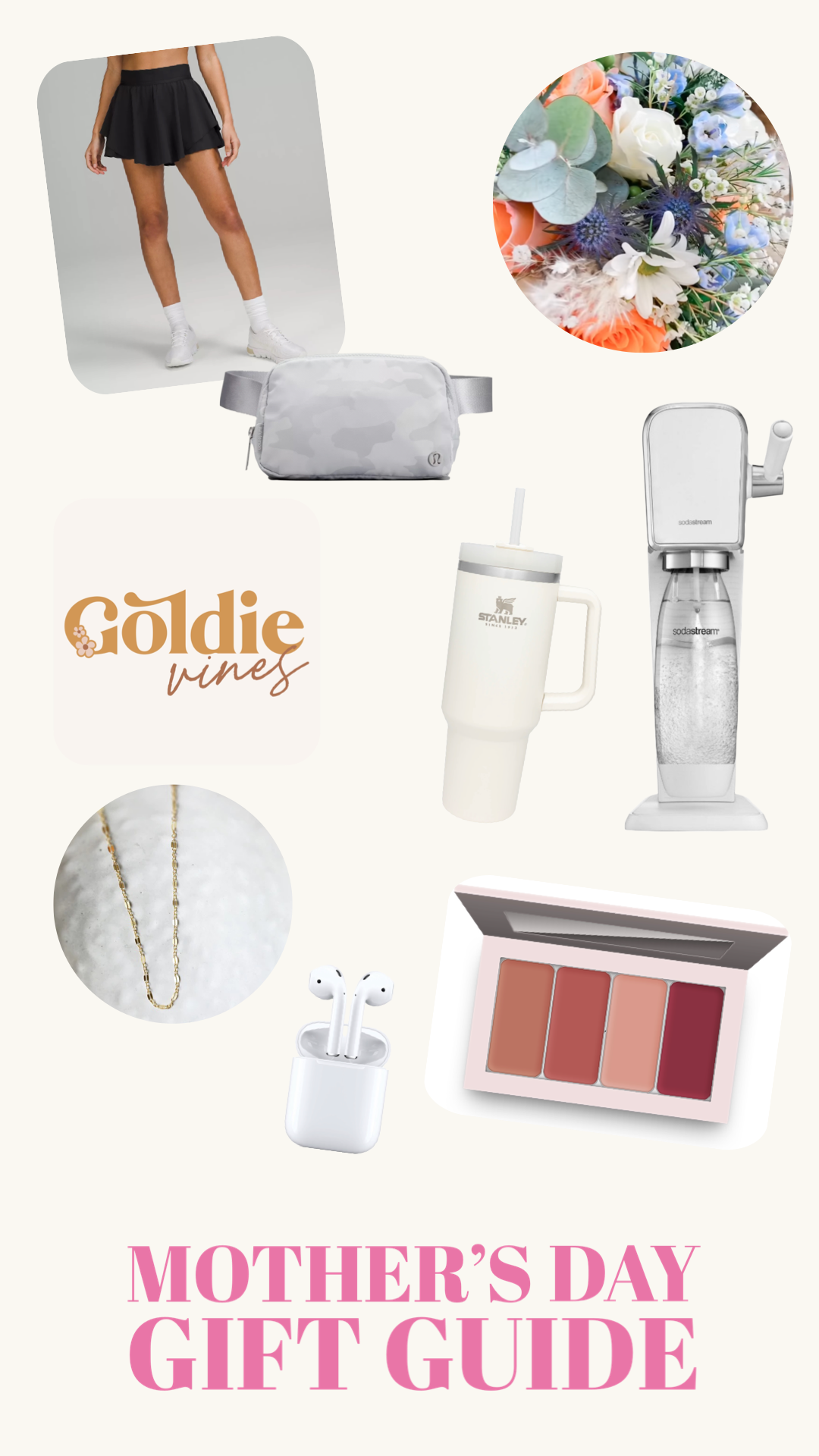 As usual, this holiday totally snuck up on me! We've been so busy in April, that my mind just hadn't thought about May. I can't reveal what I got for our mothers, but I did want to share a couple of gift guides that meet all budgets. I'm talking $14-$150 items that are sure to make any lovely lady smile. This list is compiled of things I either own and love, or really want myself.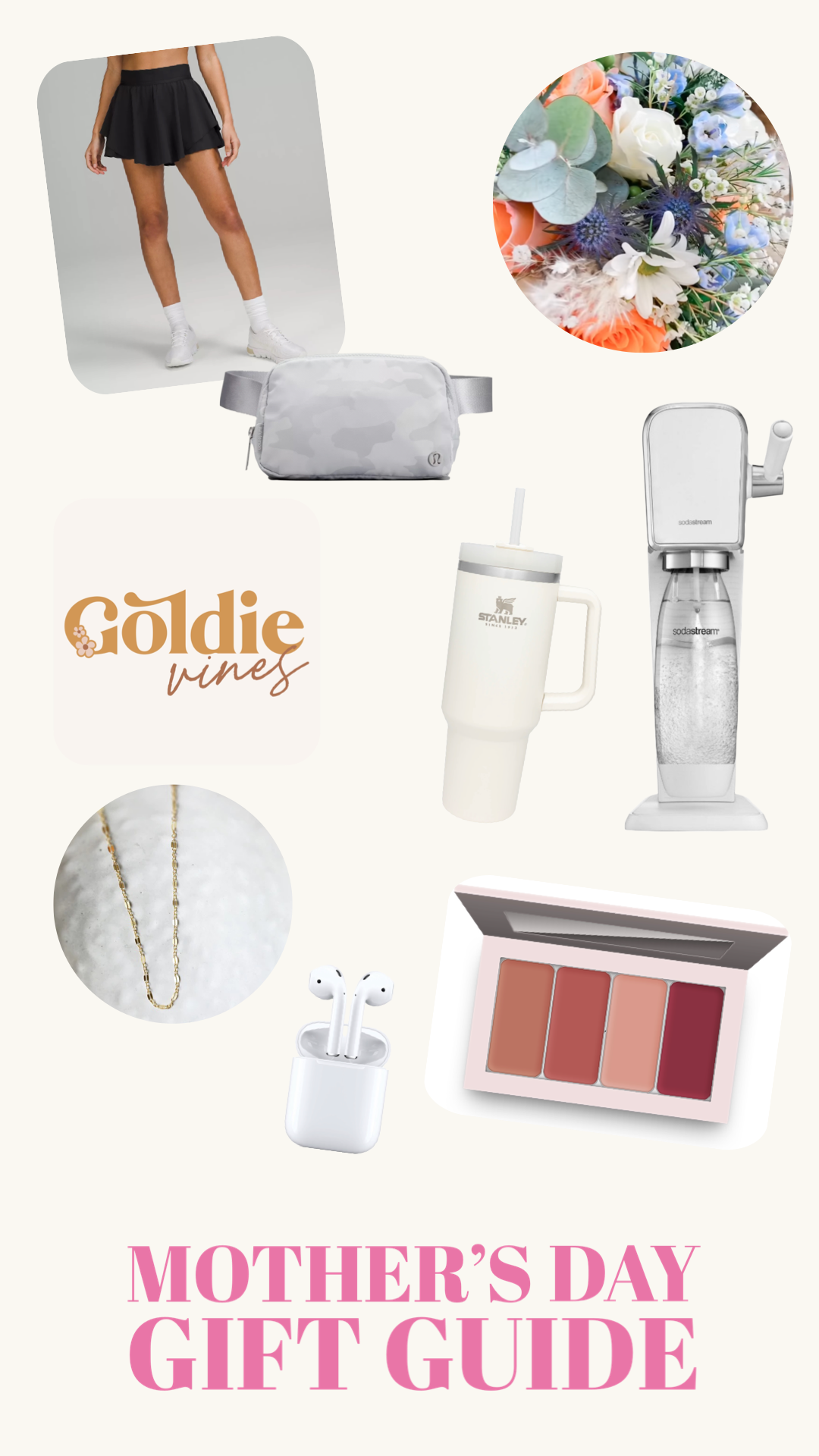 I actually own nothing Lululemon. Shocker, I'm sure. Last week, while walking all over Disney parks, I saw this skort everywhere. It was so cute, I now want it. I've also really wanted a crossbody/fanny pack for a hot minute and this one by Lululemon is so chic.
Every woman loves a beautiful bouquet of flowers. Am I right? Belle's Flower Truck is local to the southwest Georgia region and THE BEST in my opinion. She makes beautiful arrangements, but also offers subscriptions. I can't imagine a better gift than monthly, fresh bouquets being delivered to my front door.
Goldie Vines is an online, woman owned and operated boutique. All of the clothing are quality and so cute. She does weekly drops with new outfits, so a gift card to Goldie Vines would be such a good gift.
If you can get your hands on a Stanley cup, I'm pretty sure you'll win for best gift award of 2022. This cup is coveted by most every woman in America and nearly impossible to find right now. Totally sold out on the Stanley website, but if you're willing to pay a pretty penny, you might could snag one on Facebook Marketplace or Ebay.
I recently got a Soda Stream and am totally obsessed. If you know me, you know I drink a lot, a lot of sparkling water, so this is a money-saver. It's given me an endless option of soda water and I love it.
Ginger & Pearl make the most beautiful jewelry and only use the highest quality materials. After having children, my ears became super sensitive to metals. The only earrings I can wear daily are by Ginger & Pearl. The quality material of her jewelry means you never have to take it off! I shower and swim in my jewelry and it's never tarnished. I can't speak more highly of the jewelry she crafts!
For our anniversary last year, Justin bought me Apple AirPods. Hands down one of my favorite gifts I've received ever. I use them daily to listen to music, podcasts, or books while I work!
One of my favorite things about Seint's products are how you can custom build your own palette. Such a great idea for a gift. You can build a custom palette with the lip+cheek colors that would be perfect for summer. So easy, you can do it yourself or I would happily help customize one.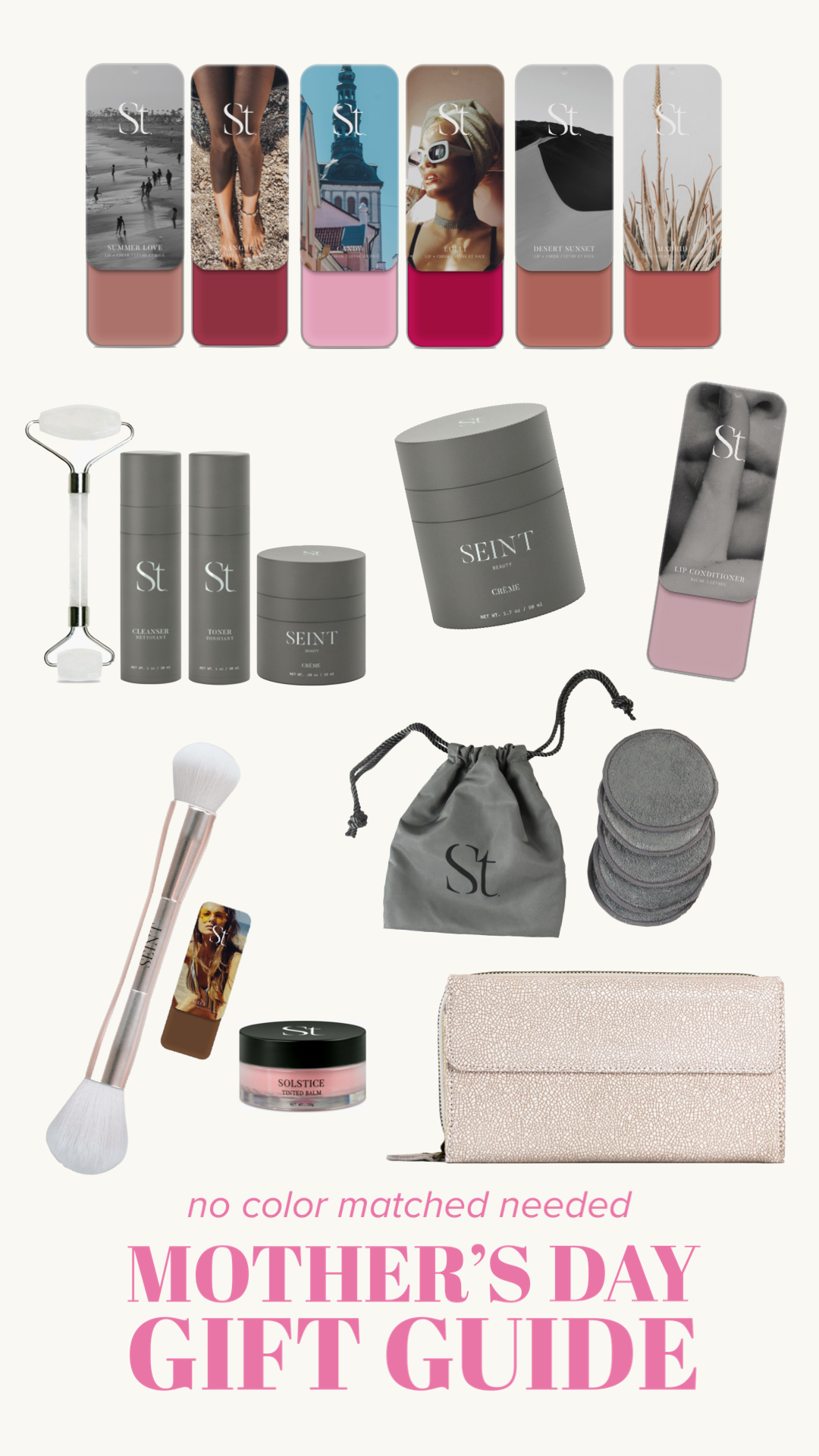 I get asked often, "Is there something I could buy her that doesn't need a color match?" It's nice to surprise someone. This gift guide for Mother's Day is full of options that don't need a color match and are perfect for spoiling someone. You can shop all of these Seint goodies here.
Let me know what you gift the lady in your life. I'd love to hear!