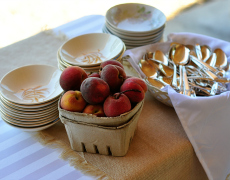 To continue our thank-yous, Justin and I would like to recognize those who helped with all the little details. It was those details that made our day so memorable and unique, and it wouldn't have been possible without you.
When the wedding planning first began, I insisted that our guests eat on fine china. Where the idea came from, beats me – but, I was set on making this possible. And if we're eating on fine china, it just wouldn't do to eat with plastic forks and spoons. From thrift shops to Goodwill, family and friends scoured to find mix n' match china and silverware.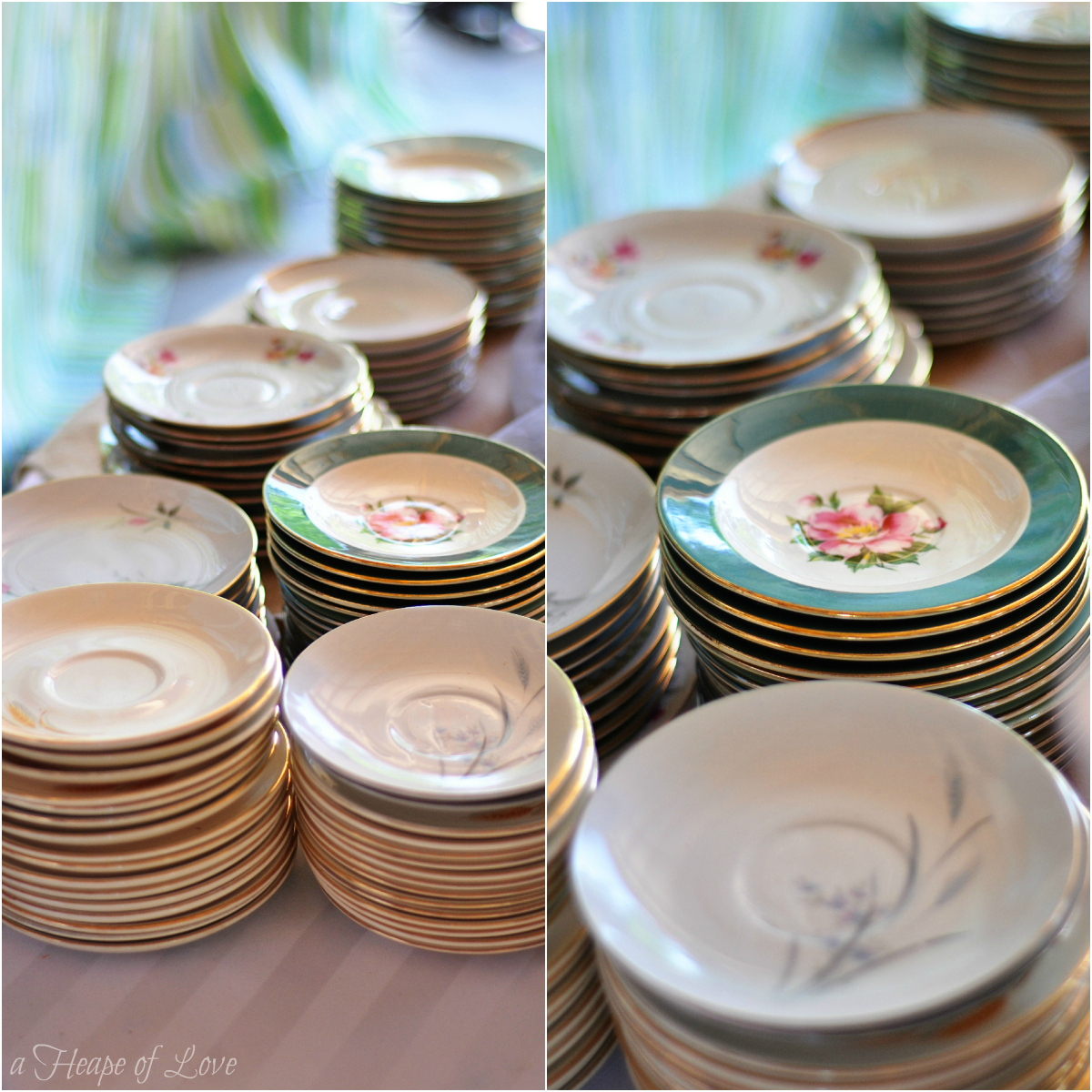 With the help of these people, we managed to collect enough fine china and silverware for our guests to dine on.
Barbara Leggett Ettingoff
Bethann Culpepper
Cheryl Meagher
Deirdre Dailey
Dorothy Hardin
Jack Futrill
Jean Wingate
Jennie Leggett (and her Mr.)
Kelsey Futrill
Marie Poole
Michelle Banker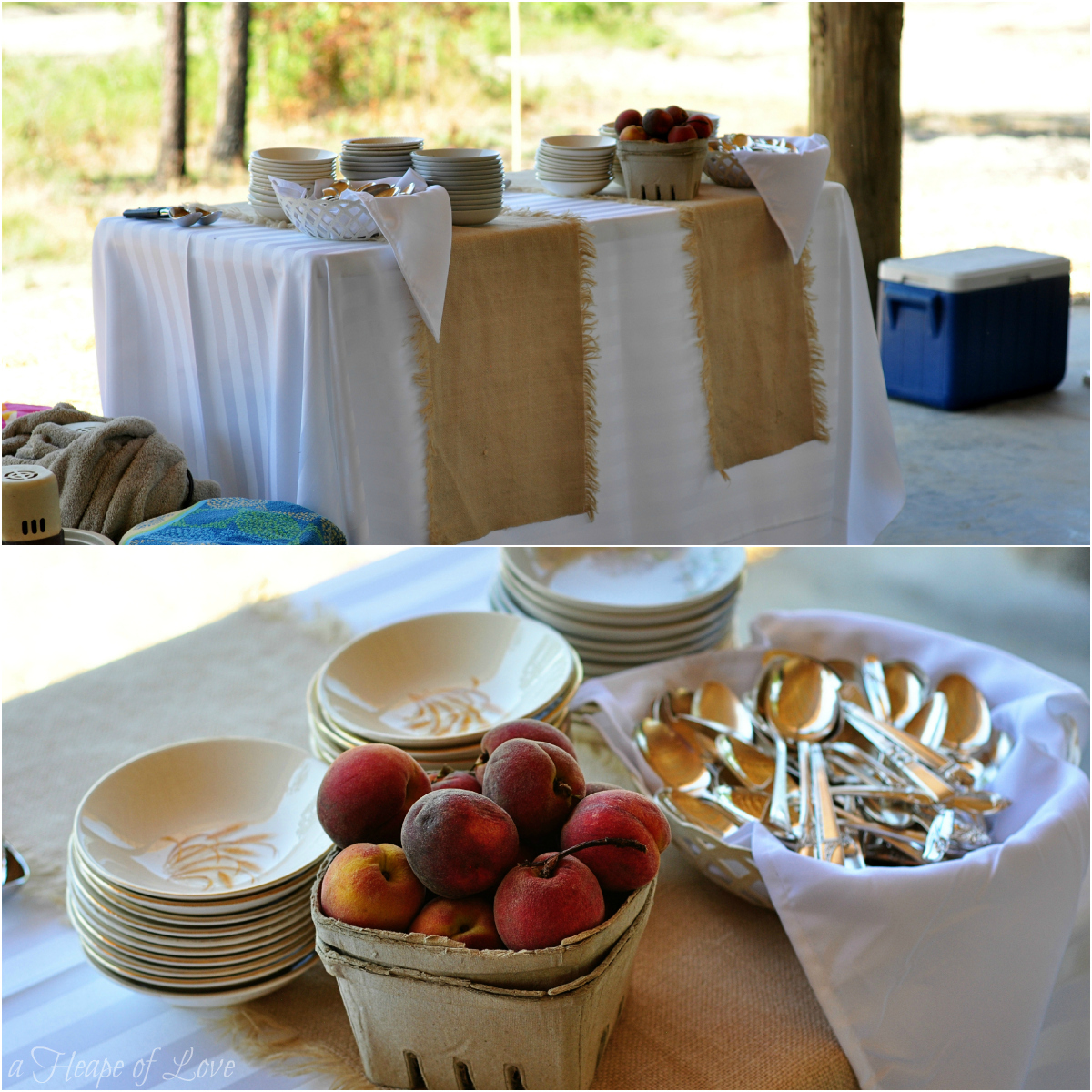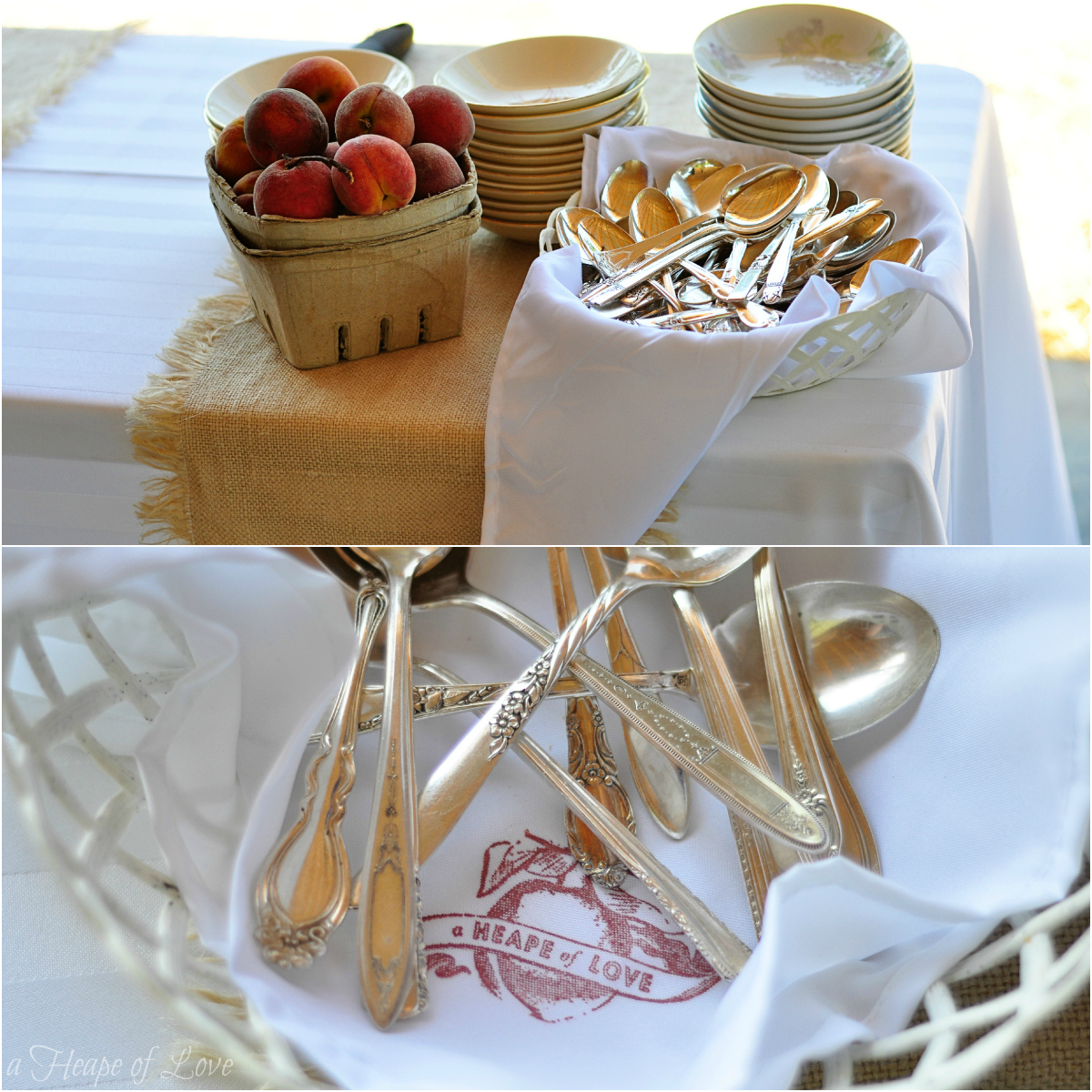 Another detail I insisted on was including homemade ice-cream to our menu! Homemade, peach ice-cream to be exact. With ice-cream churns in tow, these people came and endured the heat to make sure our guests enjoyed this delicious treat.
Barbara Futrill
Jean Wingate
Jennie Leggett (and her Mr.)
Kelsey Futrill
Sonya Buckner (soon-to-be Davis)
Stacy Fogarty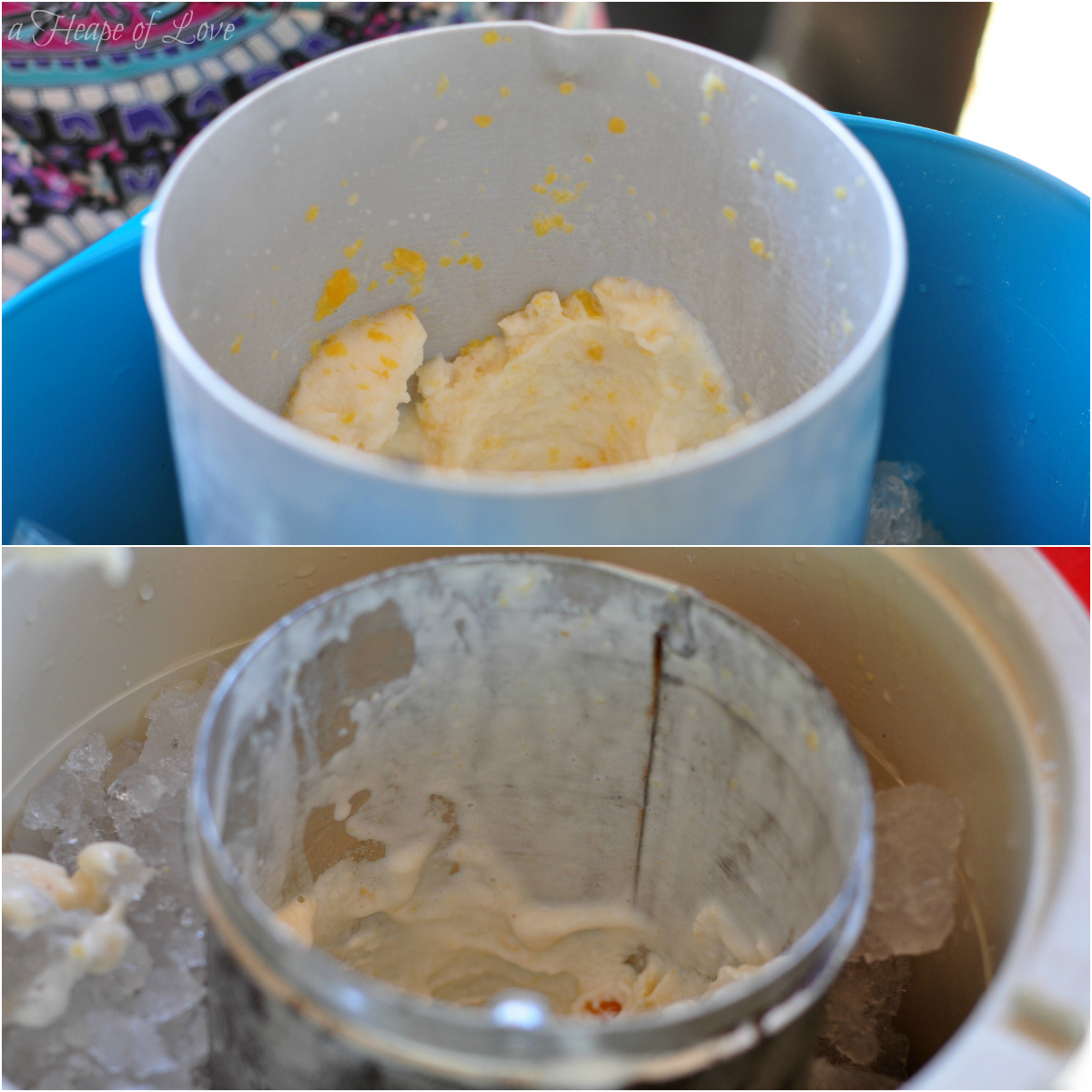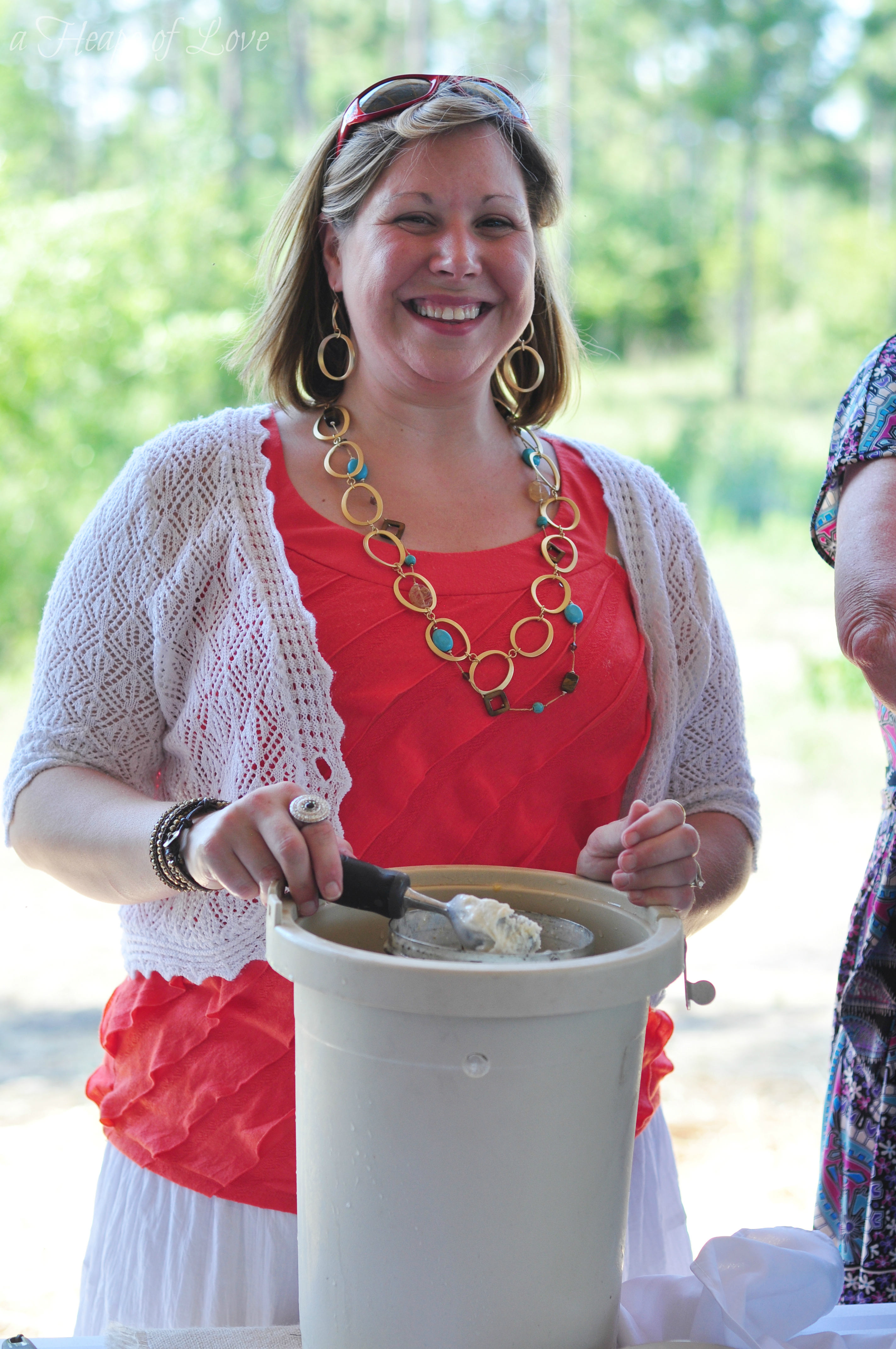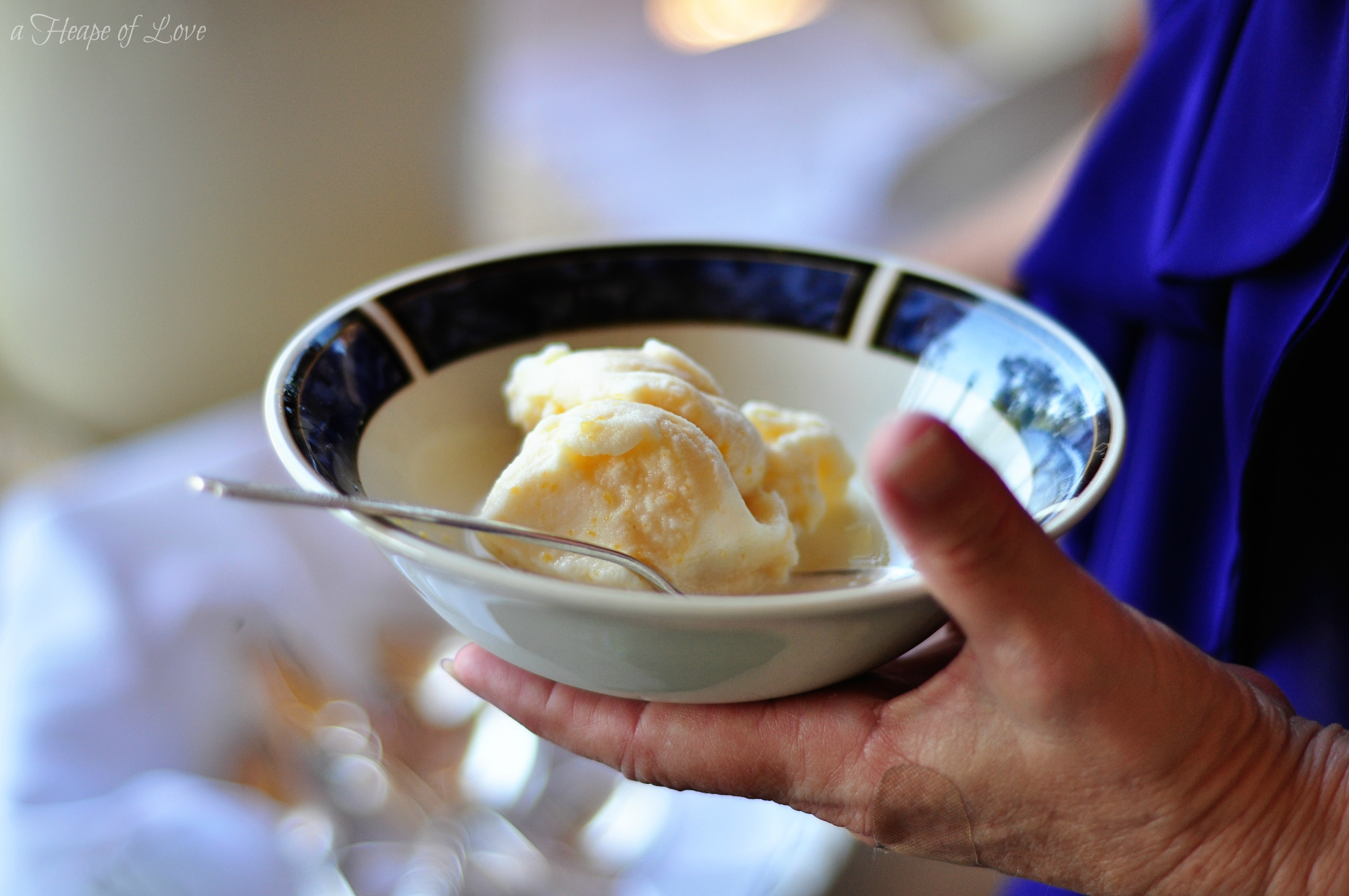 I couldn't end this post without including a very special thank you to Craig and Glenda Giles, and Jessica Davis. For our wedding guestbook, I wanted something unique. I envisioned large, wooden letters in our monogram… well, this couldn't have happened without these incredible people. Jessica found the fonts and letters I wanted, Craig cut them out, and Glenda made sure they were out for everyone to sign as guests started to arrive. I can't thank you three enough, as the letters turned out perfect.
In fact, Justin and I recently hung these letters above our bed. It's a great reminder of how blessed we truly are – and, the letters happen to look fabulous on our wall.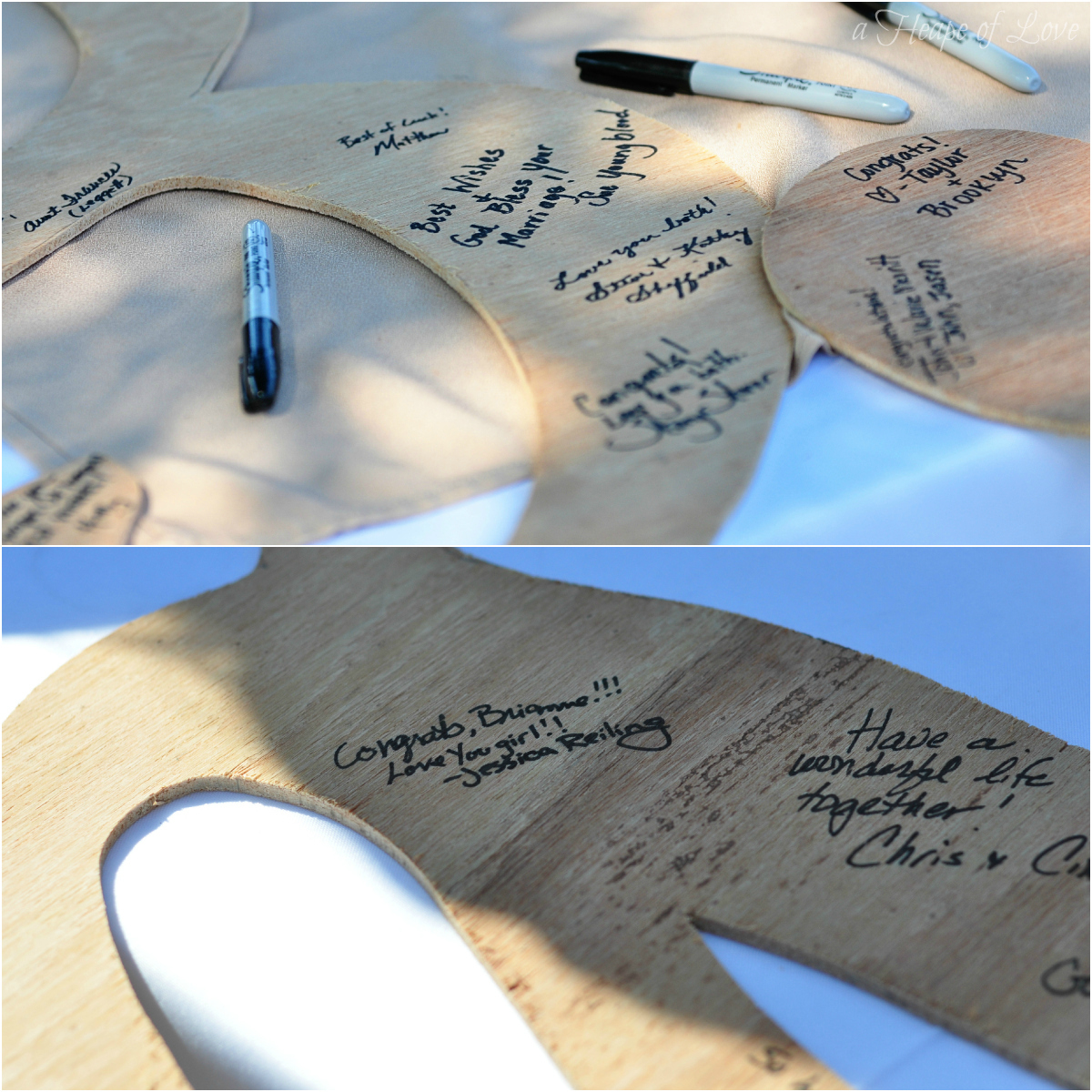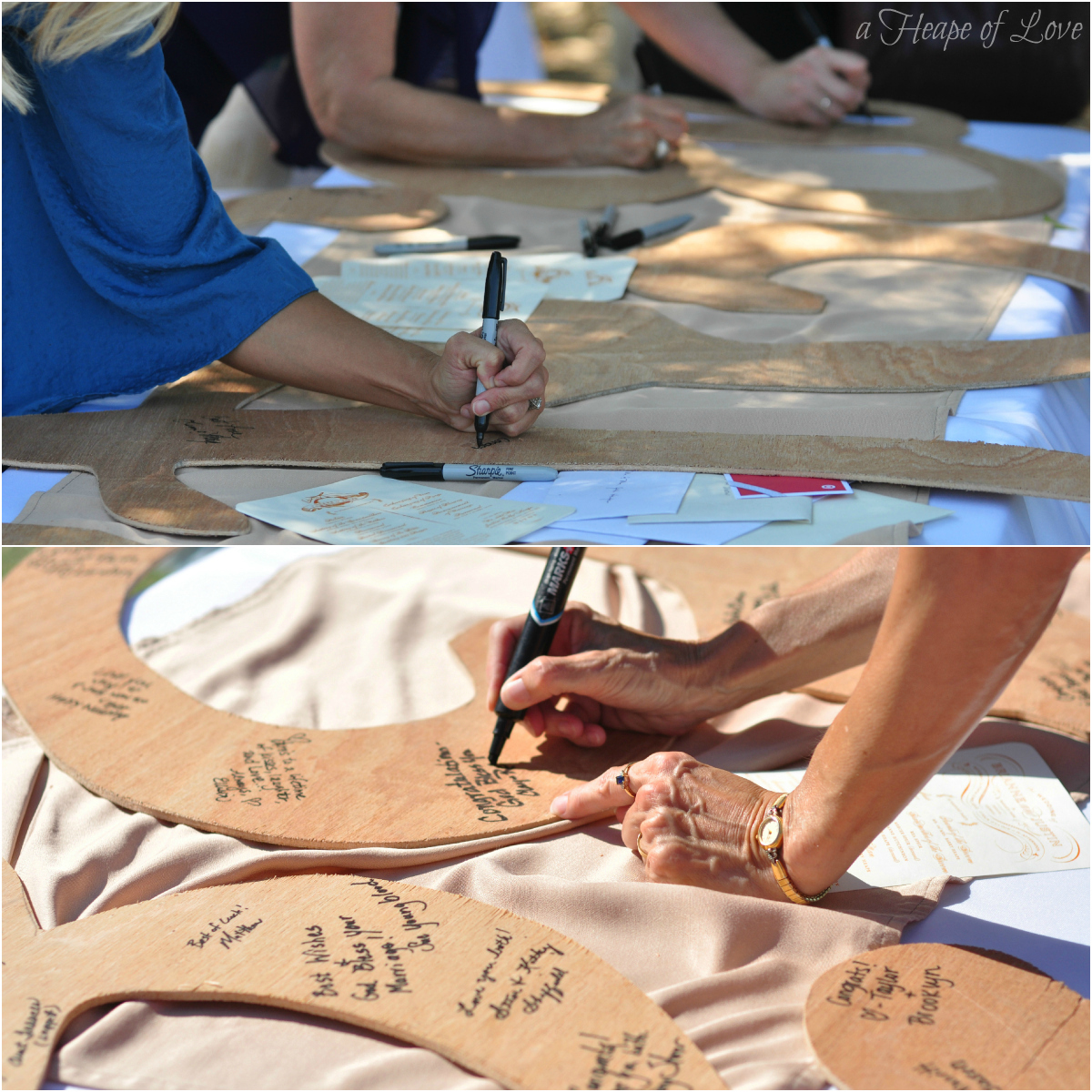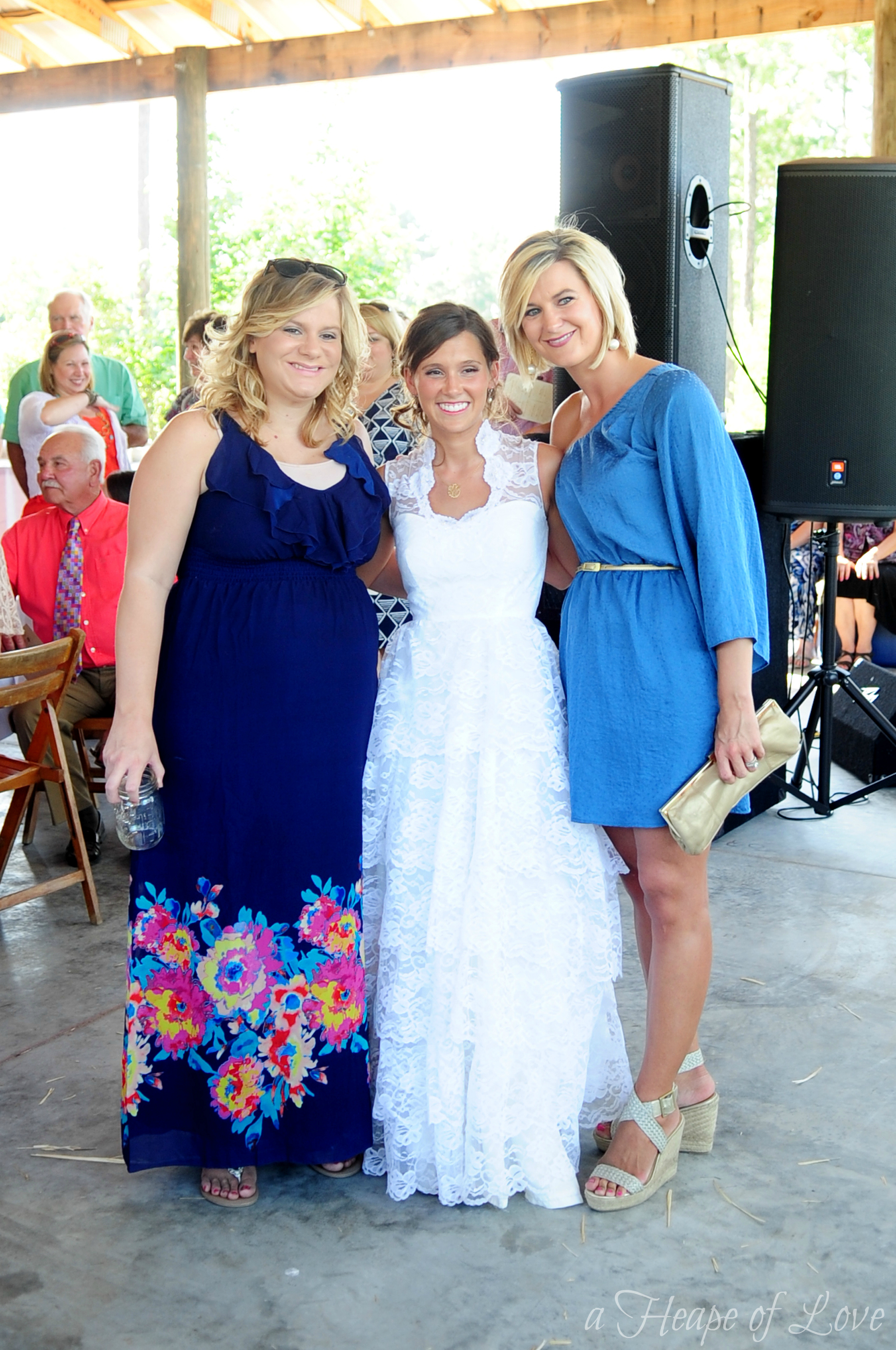 (photography by K&R Photography, thanks Kim & Em!)
To all of you, thank you! We are so appreciative of your kindness, generosity, and hard-work. Without each of you, our day wouldn't have been everything it was. It was your dedication that made each of these details so perfect and we can't say thank you enough.
As we conclude our second post in our thank you series, we would like to remind you to check back soon. Our thank you series will continue until… well, until we are done showing our gratitude!
thanks so much,
the newlyweds