Together, Justin and I would like to thank some very special people for the hard work, dedication, and love that went into making our day perfect. From flowers and cakes to peaches and pearls, it took a lot of hands to make every little deal so incredible. To show our appreciation, we are going to do a thank you series recognizing many friends and family members.
The barn was the venue for our reception… where we were first introduced as husband and wife, where we swayed through our first dance, where we cut our cakes, and where we mingled with family and friends. So to initiate our series, we would like to thank the following people for working on and contributing to the barn, along with assisting with setting up.
Alton Baggett, Papa
Barry Heape, my father-in-law
Bill Boyett
Billy McDonald (and his Mrs.)
Brian Baggett, my Daddy (he took on this project without any hesitation!)
Brian Ray Baggett, brother
Cal Buckner, cousin
Camille Taylor
David Accord (he provided the incredible, weathered wood – we both loved it and help with set-up)
David Cochran
David Norton (he worked many days and nights with Daddy, putting in lots of hard-work!)
Jerry Griffin
Joe Register
John Merritt
Keith Leggett, Papa
Kyle Foerster (he helped my Daddy with the electrical work)
Larry Meek, uncle
Mike Barnhart
Ronald Hudson
Ronnie Poole (and his Mrs.)
Sammy Smith
Tony Amrowski
Travis Accord
To each of you, we can't say thank-you enough!
In the case that you may have missed the barn, here is a look inside.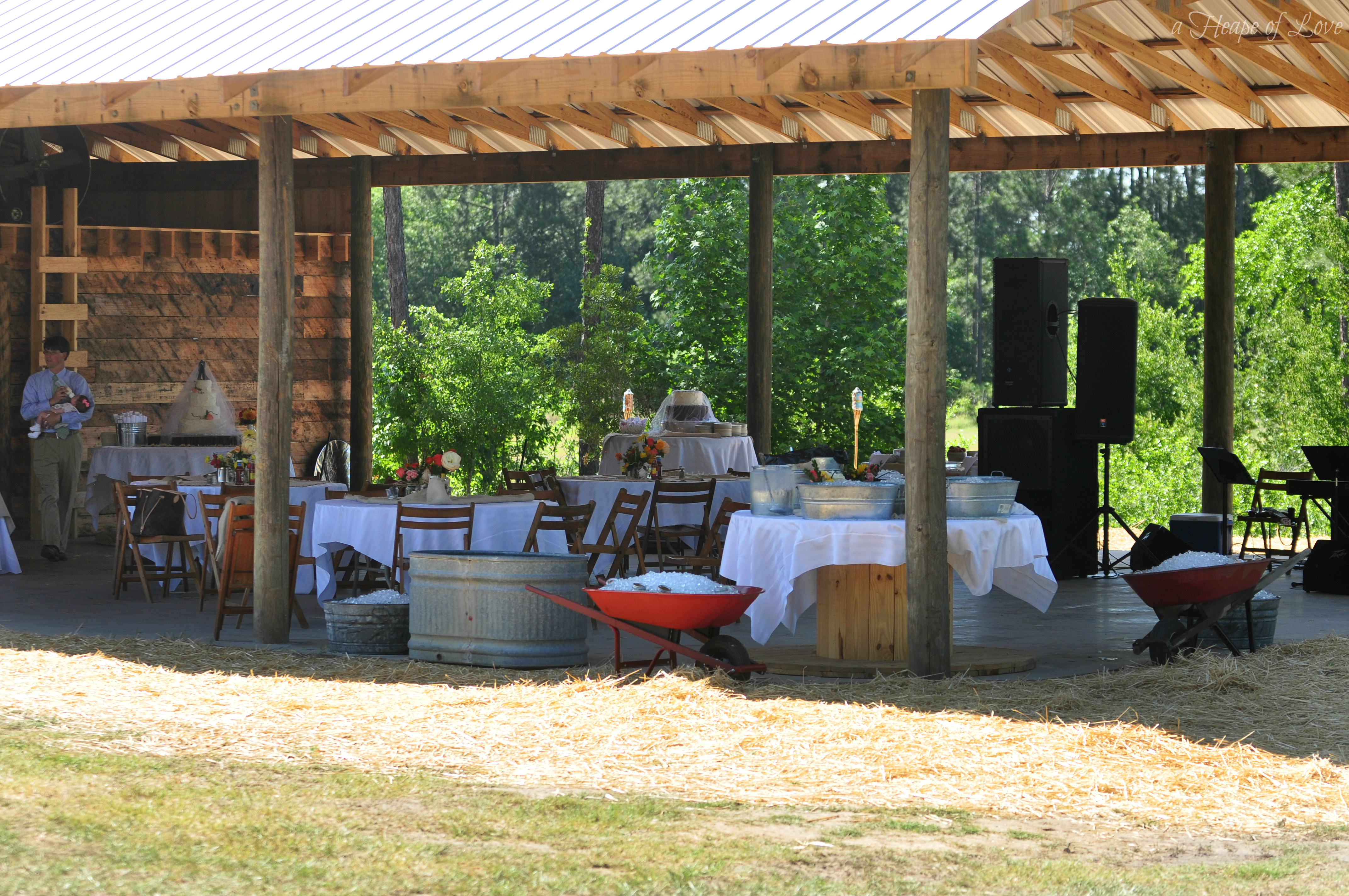 I included a few of the wedding party hanging out in the barn, too!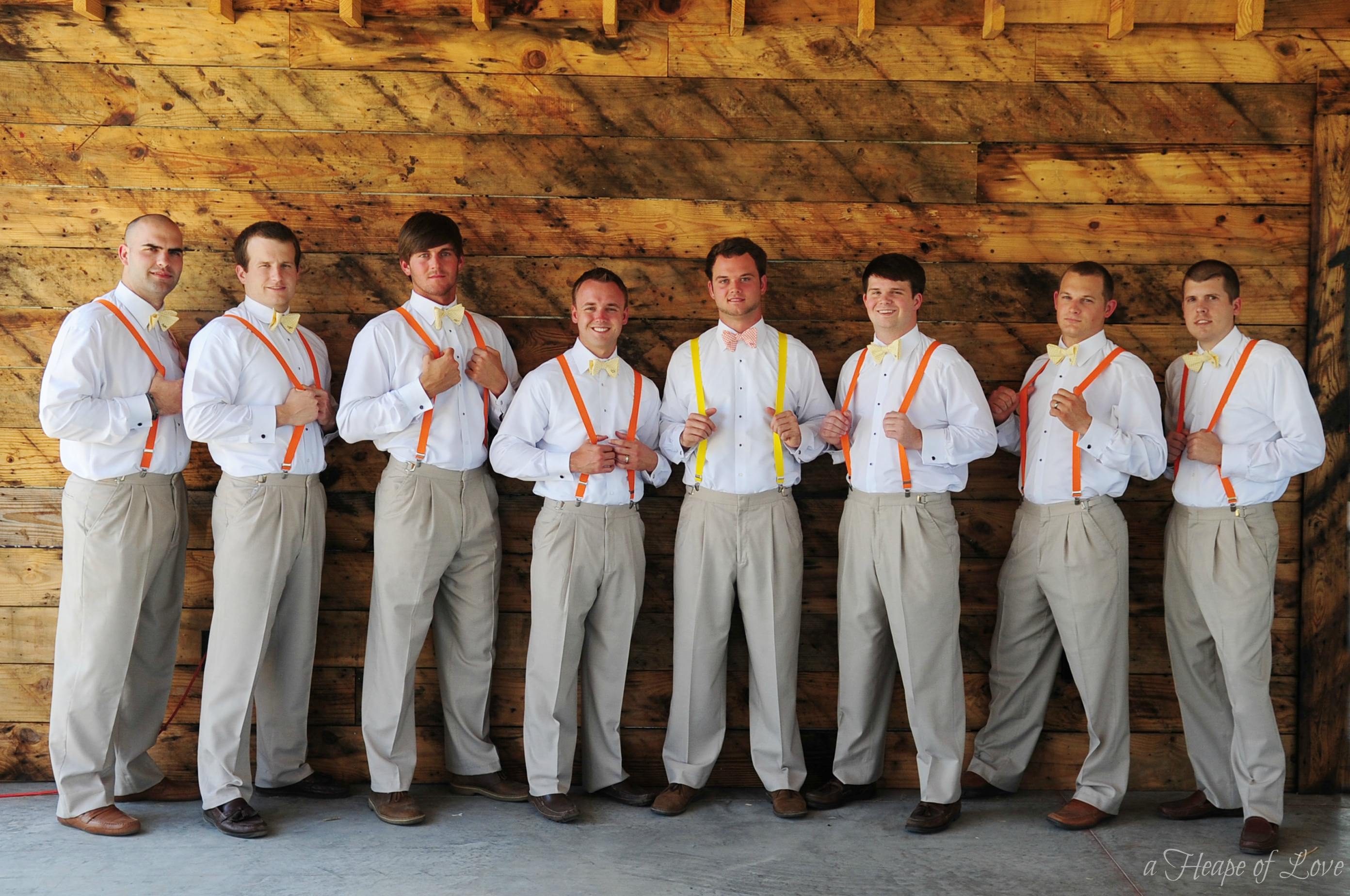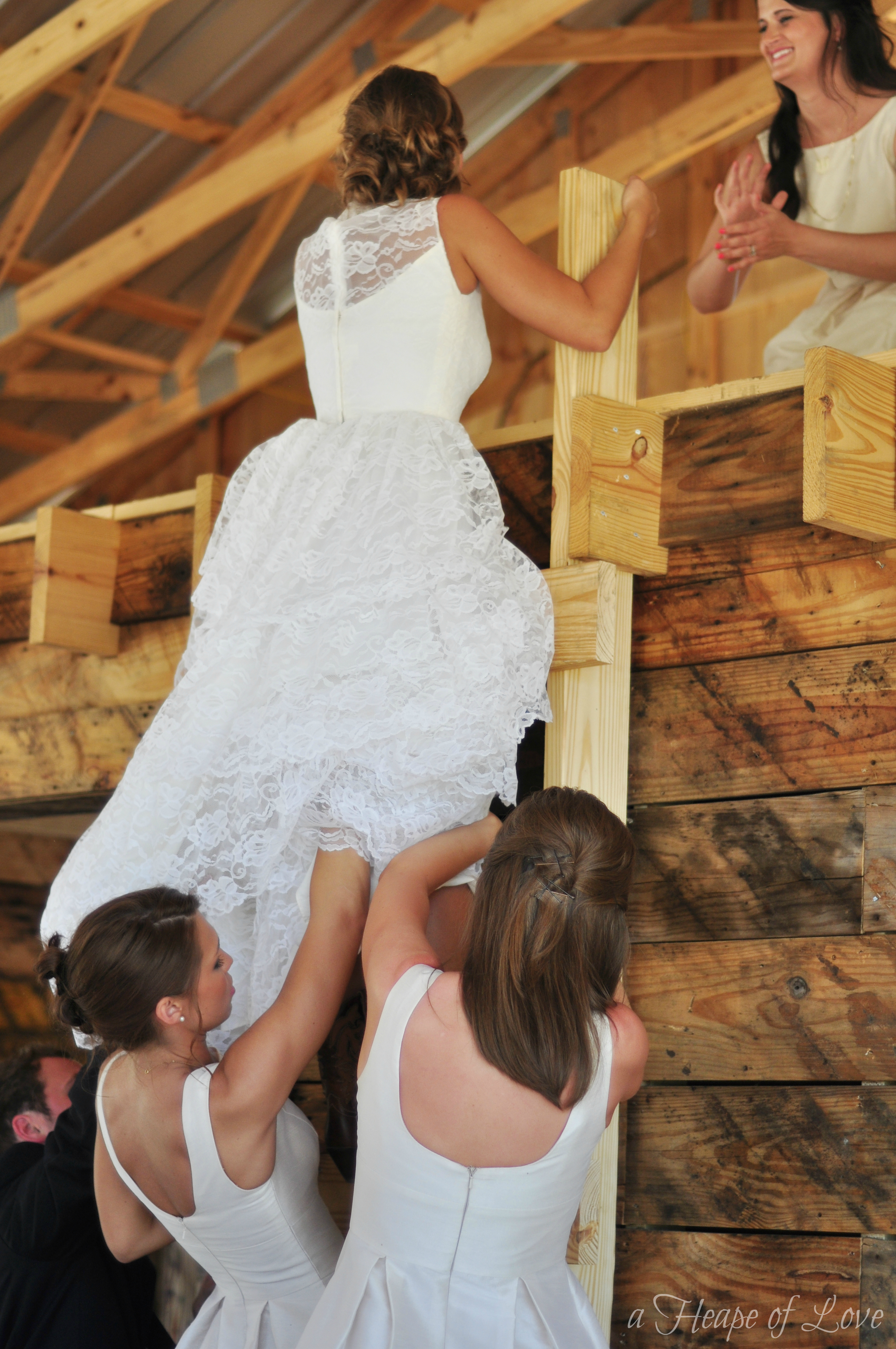 Climbing a ladder in a wedding dress is definitely one of the  more difficult things I've ever done. Which is why it took 3 bridesmaids and my groom to get me up in the loft!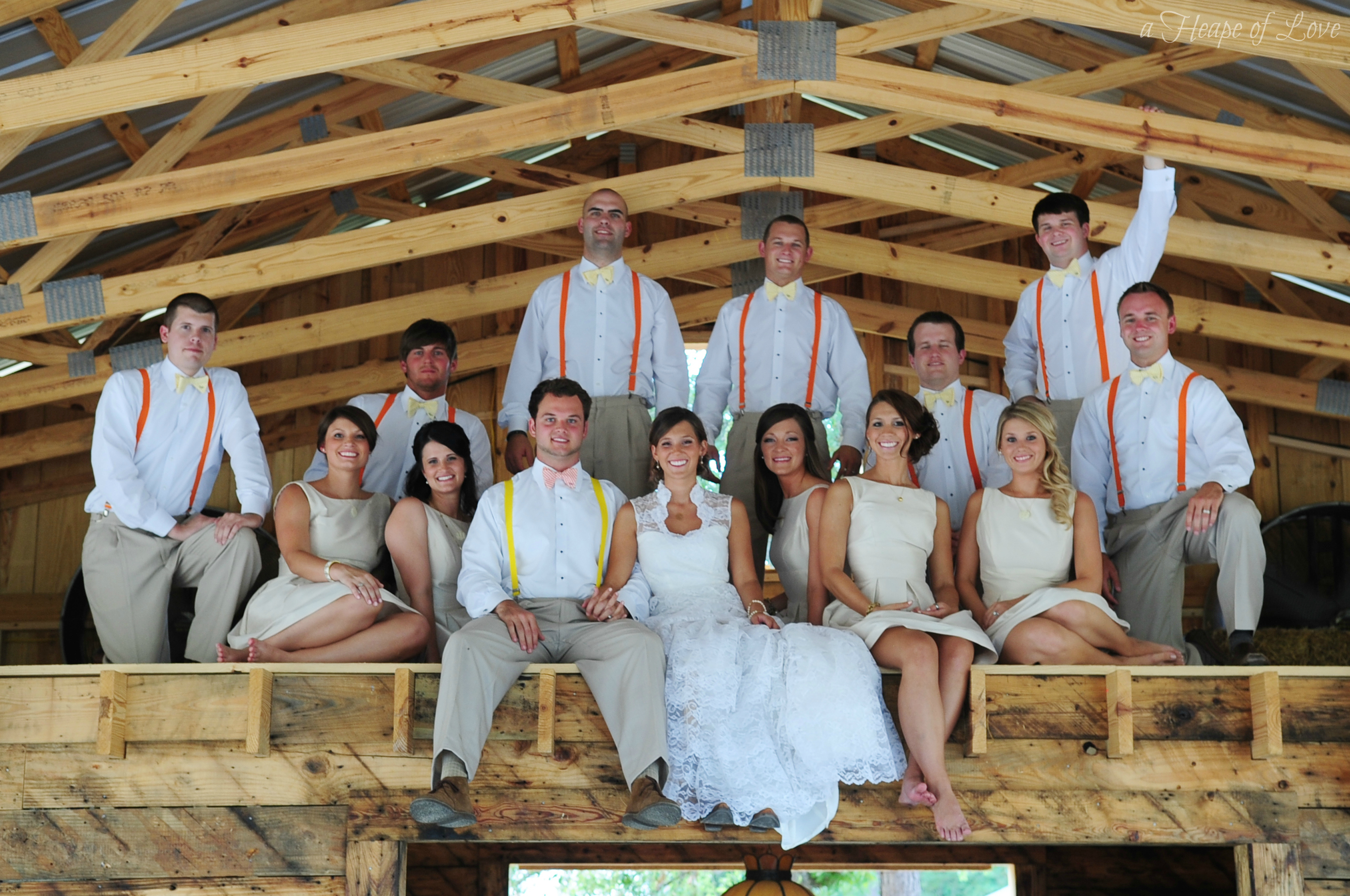 (photography by K&R Photography)
For more photos of the barn and to see the process as it was built, see here.
Again, we reiterate our appreciation for all of the hard work put into building this barn – just for us! Without each of you, it wouldn't have been possible. Plus, we appreciate the time and effort that made my Daddy's job a bit easier. So again we say, thank you!
Check back soon for the next post in our thank you series!
thanks so much,
the newlyweds