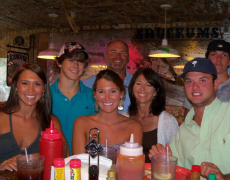 I'm very much aware that we still have 2 days left in the month of July, but I'm ready to say good-bye… already. It's been fun and full of excitement, but August is my month. Maybe I'm bias, but being the month that I was born (a seemingly, short) 25 years ago – I love August. It's the nearing end of the summer – but not quite the end to the heat wave in south Georgia. It's fireflies and lemonade, birthdays and celebrations, friends and family. We have so much to look forward to in August, that we're I'm bursting at the seams to share our list with you. Maybe not bursting, but excited.
my birthday, it's time to celebrate my day – one of my favorite days of the year
road-trips, we have two upcoming trips – both with the Cannon's – one to Naples, FL and one to Atlanta, GA
family beach trip, although we may not make it down, I'm crossing my fingers that I can make the trek alone (without my better half) for a few days
Shari's wedding reception, Justin's aunt is getting married in Saint Croix and having her reception in Atlanta – which is one part of #2
date nights, something I always look forward to
my August Birchbox
a new project for Justin and I, I found it on Pinterest – more on this to come
our revamped, newlywed Sunday school class & Bible studies
our 3 month anniversary, which I hope to celebrate with a fancy date
wedding shower, for this lovely lady
Chick-fil-A Appreciation Day, August 1st – great way to show your support for a Christian organization & to kick-off the month!
The Campaign, we love comedies
Miami, because I've always wanted to visit and we plan on it during our trip to Naples
my new, Warby Parker glasses I ordered – what do you think? I can't wait for them to arrive.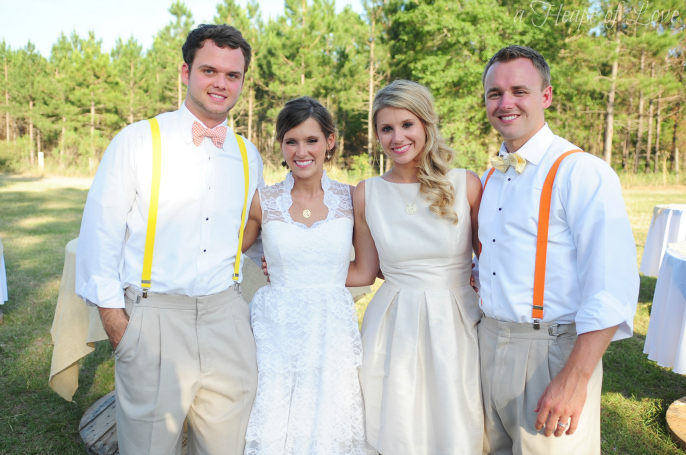 (photo by K&R Photography) So excited to be visiting the Cannon's in Naples!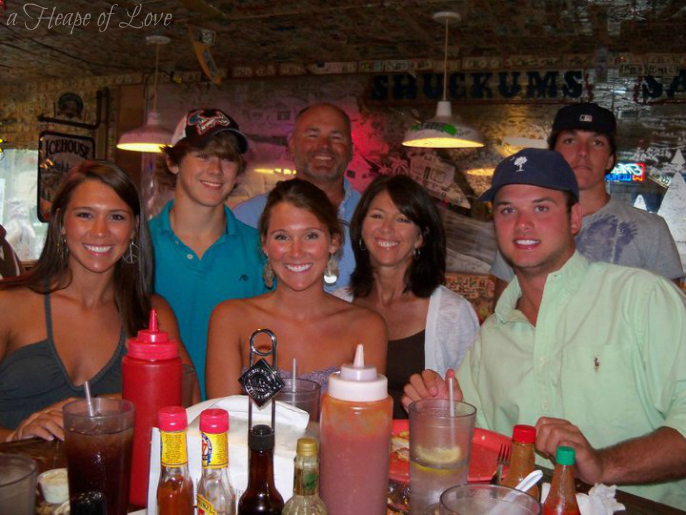 (Above is a family photo from my birthday dinner two years ago. It was taken on a family beach trip.)
I'm closing with a little, fun fact. Did you know that I share a birthday with President Obama? Ha, well now you do. (Let's be honest, there are 43 other U.S. Presidents I'd rather share a birthday with, but in the words of a wise  friend… Whose to say it's his real birthday?)
What are you looking forward to in August? Any special dates, birthdays, or holidays? Do you know any fun facts about August dates?
adios, July! hello, August!
the newlyweds