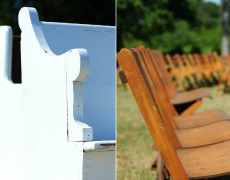 Pews, another detail that I was insistent on. Initially I had envisioned rows of hay-bales covered with quilts (like this or this or this) for our guest to sit on, but mostly because how in the world could we find 30 pews? And, if we happened to find 30 pews, how were we going to get them out to the hill, set-up, and paid for?
However… Once we decided we were going to use pews, the calls started coming in. At first, they came one by one – then, we received a call from a lady letting us know she had 18 pews from an old church and she'd let us borrow them free of charge. Then, I heard the Fish Camp on Gillionville had pews they'd rent out… so after a few phone calls, Mr. Walden offered to let us borrow 10 pews free. So within a few days, we'd managed to find 30 pews – praise the Lord. I remember looking at Mama and saying, "God really wants Justin and I to get married. He keeps providing everything for us." Where there is His Will, there is the Way – and He provided.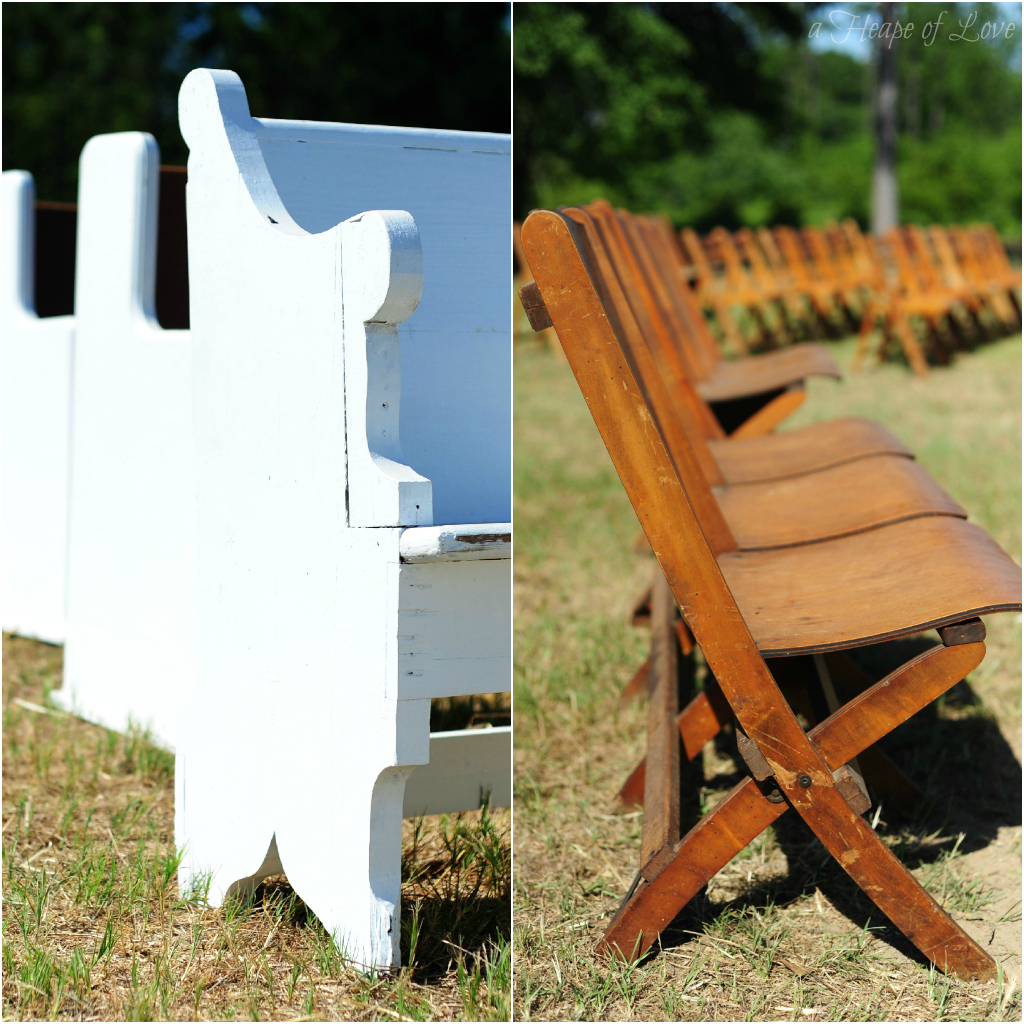 To get the pews in place, it took the hands of a few good men and we'd like to thank them for their hard-work! The following men gave their time and efforts to making this detail perfect and we couldn't be more appreciative,
Billy McDonald (and his Mrs.)
Brian Ray Baggett, my brother
Chris Farr
Daryl Salter
Joe Banks (he let us borrow all of the chairs!)
John Acord
Justin Heape, the groom
Larry Meek, Uncle
Larry Walden
Mike Barnhart
Robert Youngblood
Ronald Hudson
Travis Acord
Thank you! Thank you for your time, efforts, hard-work, sweat, and tolerance of the bazillion gnats. Without each of you, our guests would've been standing!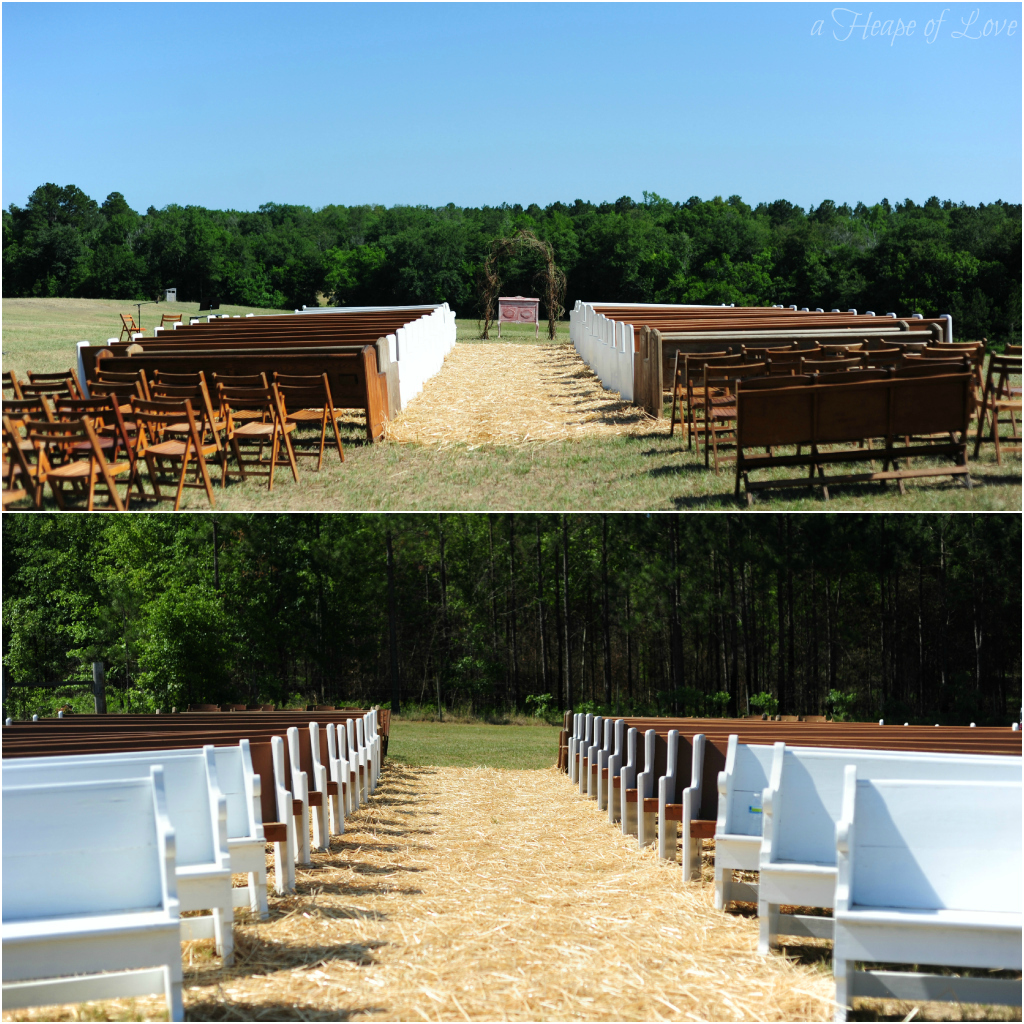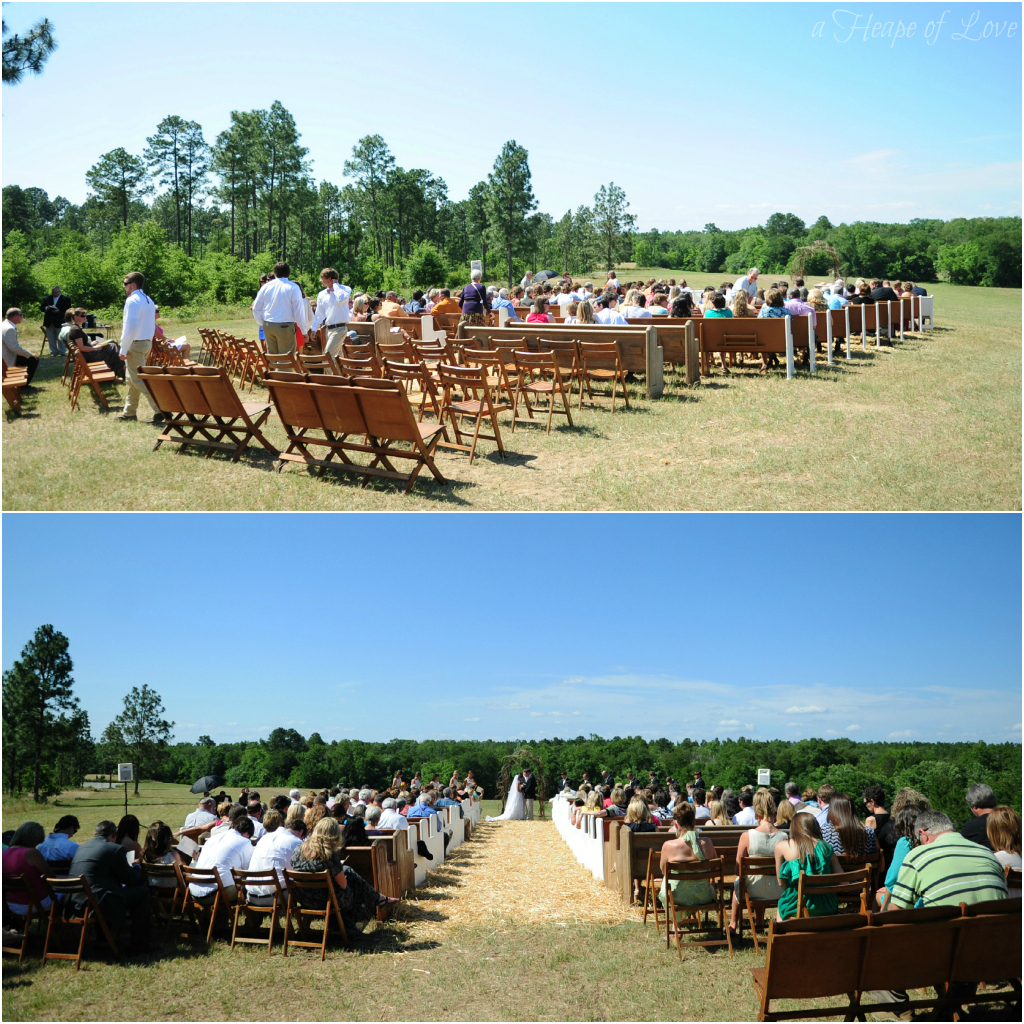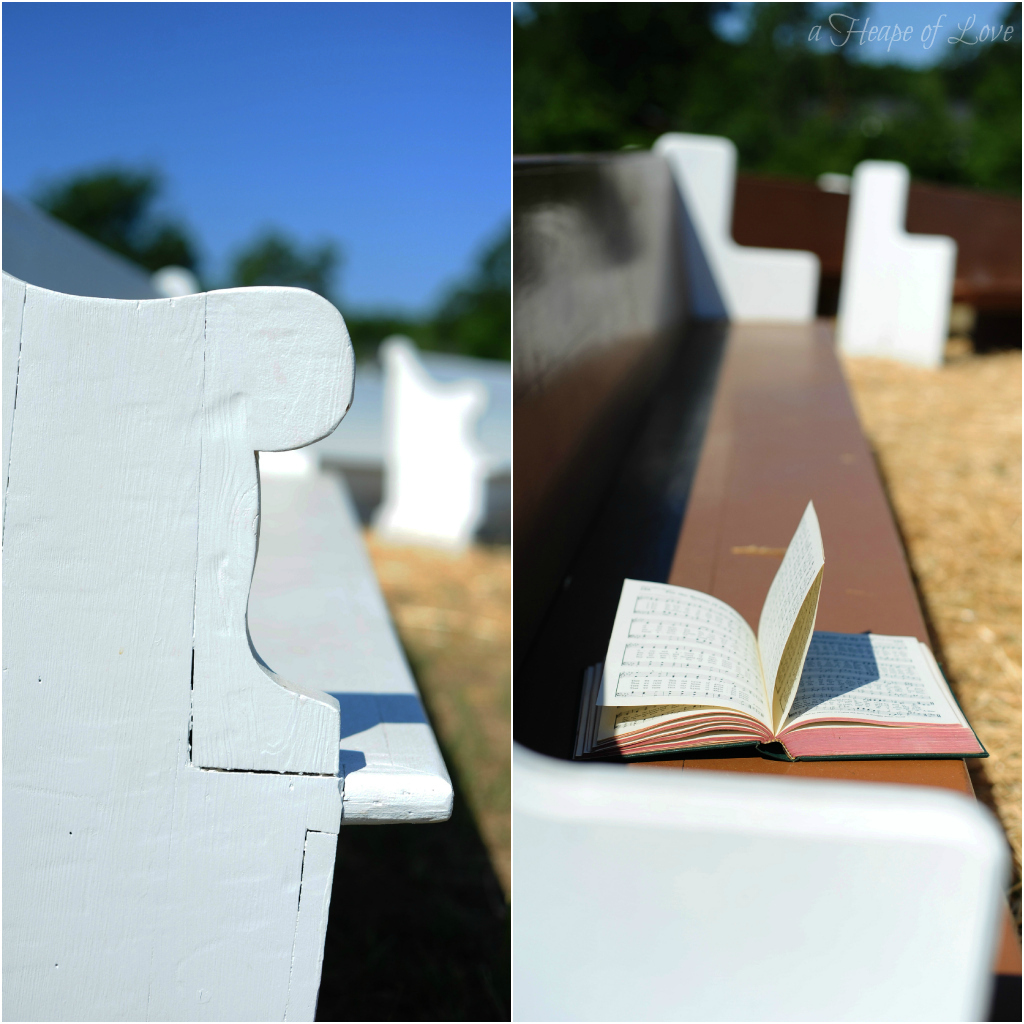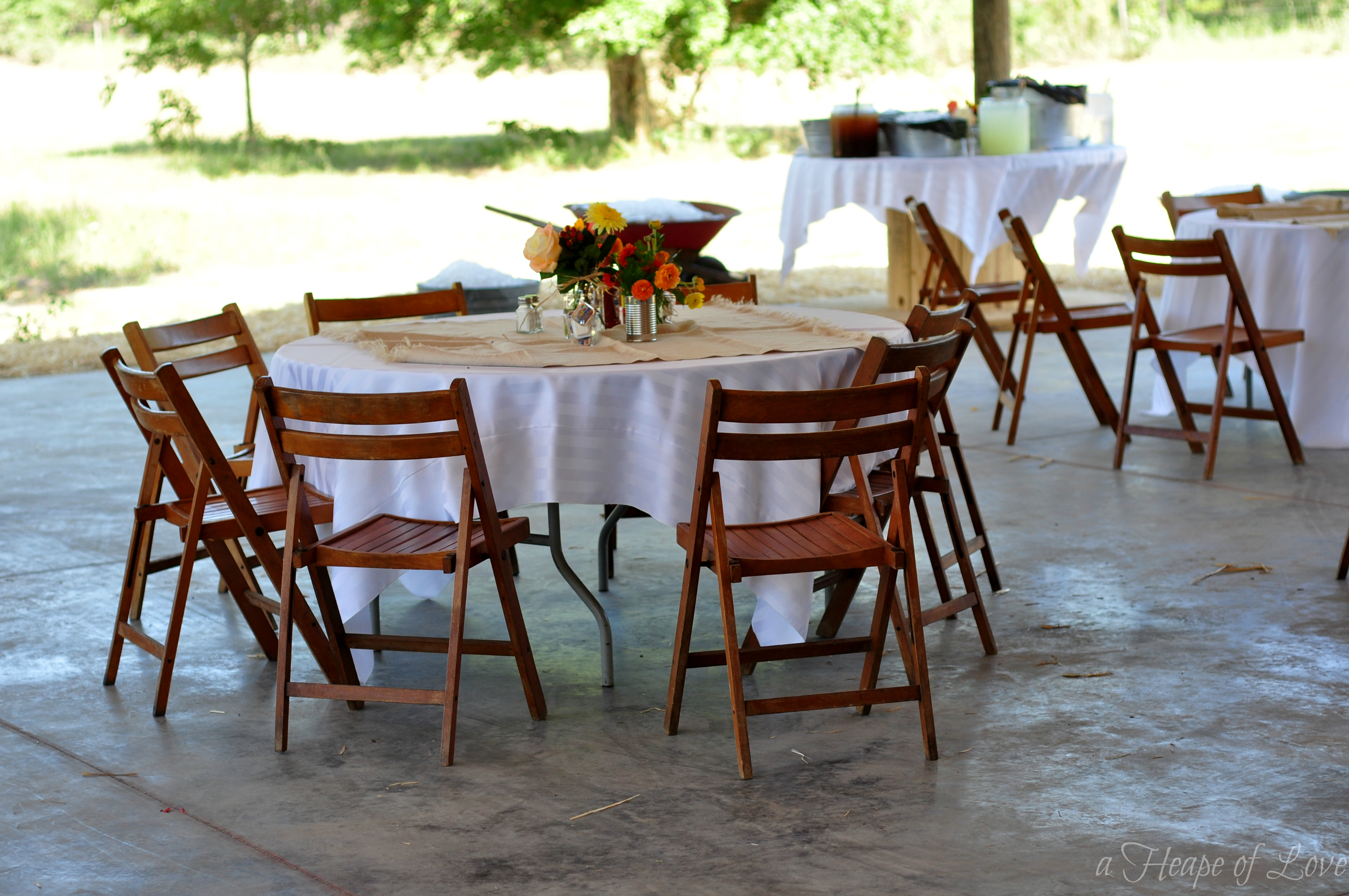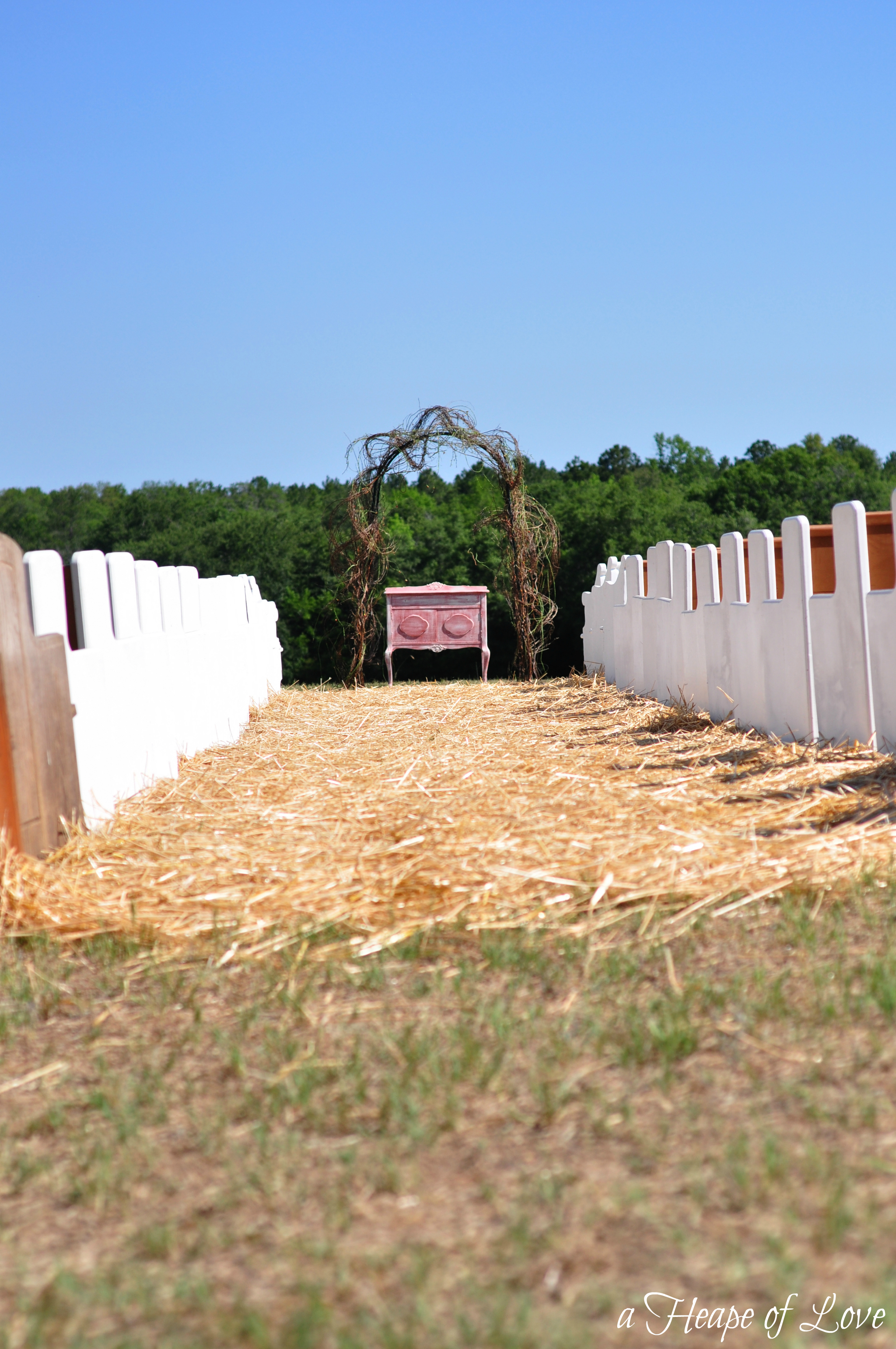 (photography by K&R Photography)
We aren't done saying thanks just yet, so keep checking back for more thank-yous and photos!
Just for fun, I spy a water bottle. Can you find it in one of the photos above? (Hint: It isn't in anyone's hand.)
happy thankful Thursday,
the newlyweds