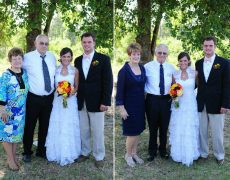 Let me start by saying, we've had some technical difficulties over the past two days – which is why you will be receiving three posts today that were scheduled for Sunday and Monday. Our apologies!
Have you ever heard of Grandparents Day? Other than in pre-school when it was like "Invite your Grandmother to Read" day or "Grapes with the Gramps" day? Okay, I made that last one up – but, you know what I mean. Who really knew there was a day set aside to honor our incredible grandparents? Well now you do! Google it. I did. It's legit and I'm all for a celebration and recognition. Especially when it's well deserved recognition.
This year, Grandparents Day happened to fall on Sunday, September 9th. Unfortunately, I only realized this special holiday sometime mid-evening. I say that to say…. we didn't actually see our grandparents today. (We are sincerely sorry: Meme, Memaw, Nana, Papa Baggett, Jennie, and Papa Leggett!)
In honor of Grandparents Day, Justin and I are sharing a wee-bit about our grandparents. (Better late than never!)
First, meet my grandparents!
Above are photos of Justin and I with my grandparents.
My Daddy's parents on the left, Alton and Charolotte Baggett. They had 3 children: Janet, Brian, & Janie. Which in turn, married & gave them 8 grandchildren: Scott, Amy, Eric, Brandon, Kellie, Bethany, Brian Ray, and me! Recently, Scott (& his wife, Gina) and Brandon (& his wife, Victoria) added two to the crew: Stewart and Brandi. Fun Fact: They live two doors down from my parents!
And, my Mama's parents on the right, Keith and Jennie Leggett. My Papa and Mema (his first wife & my Mama's mother) had Lisa and Rita. Lisa married Brian and along came me, Bethany, and Brian Ray. And, Rita brought into this world our sweet cousin, Bailey. Unfortunately, Mema passed away in 2005. She was and will always be an inspiration to my life.  However, skip a few years – and Papa met this wonderful, sweet lady named Jennie, they were married, and now travel the world. Fun Fact: They met while square dancing!
Now, meet Justin's grandmothers – also known as (and preferred to be known as) Memaw and Meme.
Justin's Dad's Mama, Memaw is on the left. She had 5 awesome children: Frank, Regina, Barry, Anita, and Penny. Lots of grandchildren, including the Heape boys: Christopher and Justin. (I'm playing the "I'm-new-to-the-family" card, just because I'm embarrassed that I can't name all of the grandchildren. Please forgive me! I can honestly say though, that I've gained some pretty incredible Aunts, Uncles, & cousins!)
And, Justin's Mom's Mama, Meme is on the right. She had 3 beautiful children: Teresa, Kim, and Shari. These 3 children gave Meme quite a crew of boys: Christopher, Justin, Trae, and Jackson! Fun Fact about Meme: she likes to get her groove on! Check this out, it's proof. (ps. She's doing lots better!)
Now, for a few fun photos of us with our grandparents on our wedding day!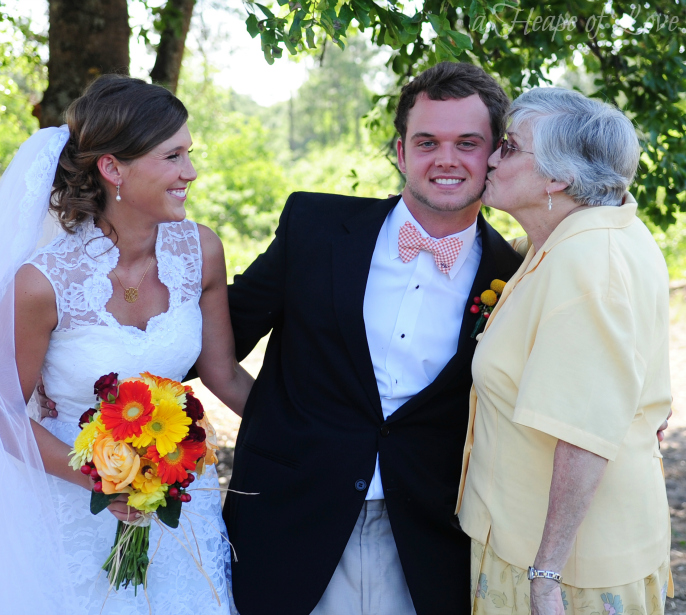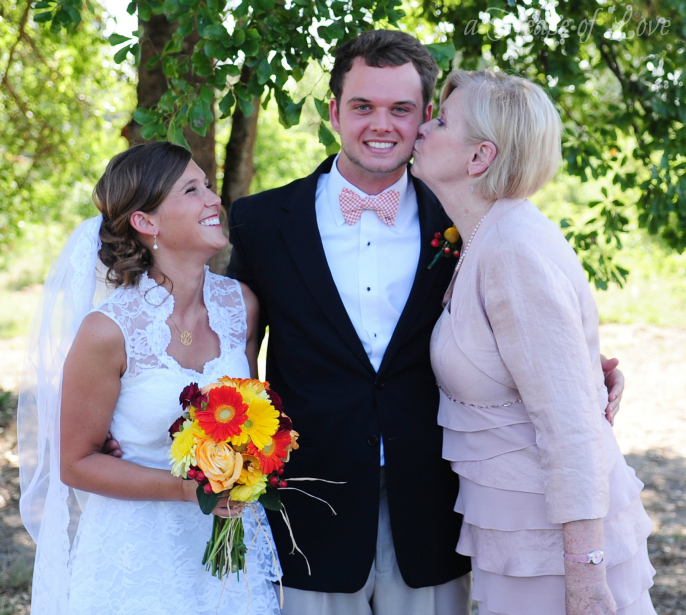 Justin and I are truly blessed with 6 really special grandparents! We are so grateful to have each of you in our lives and hope you all have a wonderful, Grandparents Day! Next year, we'll mark it on the calendar and hopefully get in a visit with each of you.
lots of love,
the newlyweds