By the time you read this, I'm hoping to have survived the earlier part of the week. After coordinating 3 big events for work, attending an all day meeting in Atlanta, J having a rough week recovering from the break-in and replacing his brakes, we're looking forward to the weekend. We're planning to relax, enjoy the beautiful weather, a date night, and the first day of hunting season! (Can you guess whose excited about the last one?)
There is really no point in dwelling on the past week's mishaps, so for your pleasure and ours – we're listing five highs for Friday!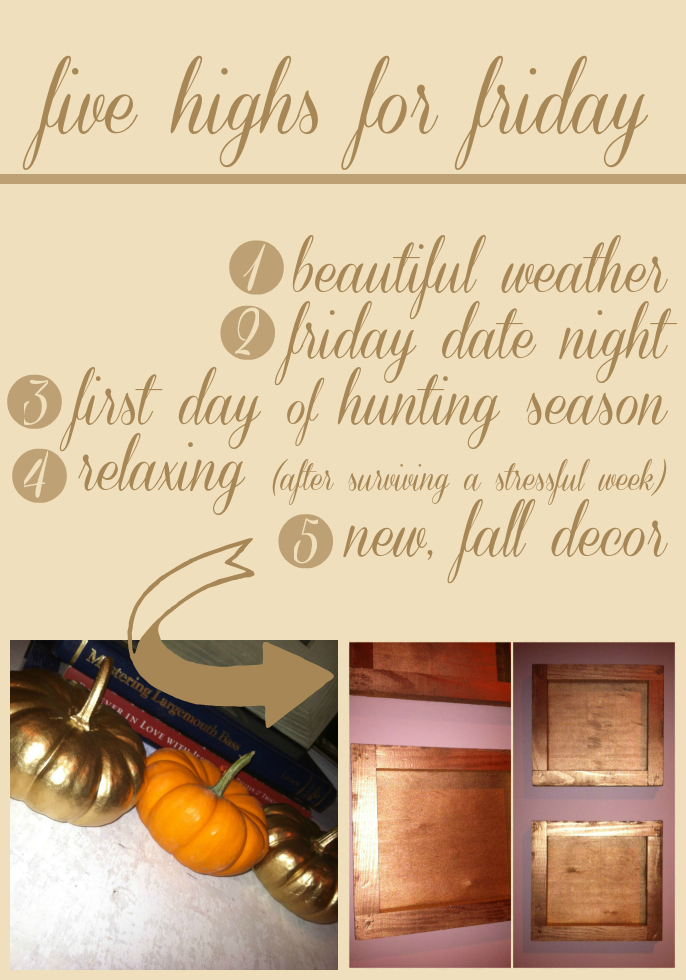 Earlier this week, I got a wee-bit happy with gold spray paint – which resulted in gold pumpkins and frames! I couldn't resist sharing the finished product.
What do you think? Perfect for fall? Or, do you prefer the traditional orange and white pumpkins?
have a great weekend and thank God it's Friday,
the Heapes