Last month, I gave a glimpse into my September Birchbox and now I'm doing the same for my October box.
This month, I receive 5 high-end beauty and lifestyle products. From lip gloss to tropical green tea, I had lots of goodies to sample this go-round.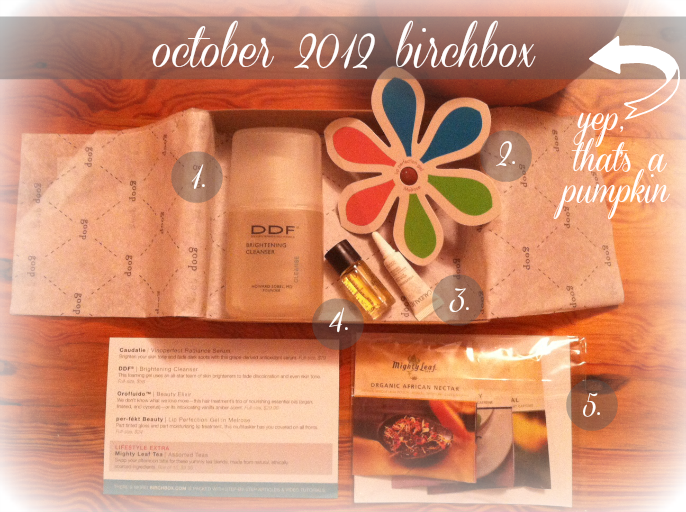 Not as many items as last month, but from this box I've discovered a few new, must-have products. See the OROFLUIDO Elixir? It's an oil and it's amazing. I pour a pea size amount into my palm and distribute evenly through damp hair. Not only have I noticed the extra shine and softness, but this oil smells divine. The added bonus, it's strengthening my hair too – and doesn't leave my hair looking oily. This is one product I plan on purchasing in the near future – you know, when my sample runs out.
I've also really like the DDF® Brightening Cleanser, although I'm not ready to give up on my Purpose cleanser. And after announcing my new-found love for green tea, I was excited to try the Mighty Leaf tea. It's delicious and I can't help but think I'm doing my body good.
Are you a Birchbox subscriber? What did you receive this month? If not, be sure to check out Birchbox now.
xo,
brianne