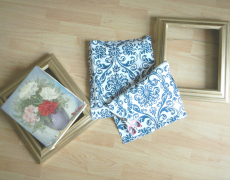 A few weekends ago, I found myself rummaging through someone else's old junk at a yard sale. Low and behold, I found two old frames with some floral, canvas painting. Fortunately for the sales lady, I saw potential in these old frames and knew exactly how I'd re-purpose them.
At $5 for the set, I felt like I walked away with a steal. Especially considering I'd been seeking some chunky, old frames in need of a coat or two of paint. So this past Saturday, I took those floral paintings out of the frames and used my trusty can of gold spray paint to make these old frames new. You may recall me mentioning this in our last post, here.
With a fresh coat of paint, these frames were just what I'd envisioned.
To recreate something similar, all you will need is a few old frames, fabric, and a hammer!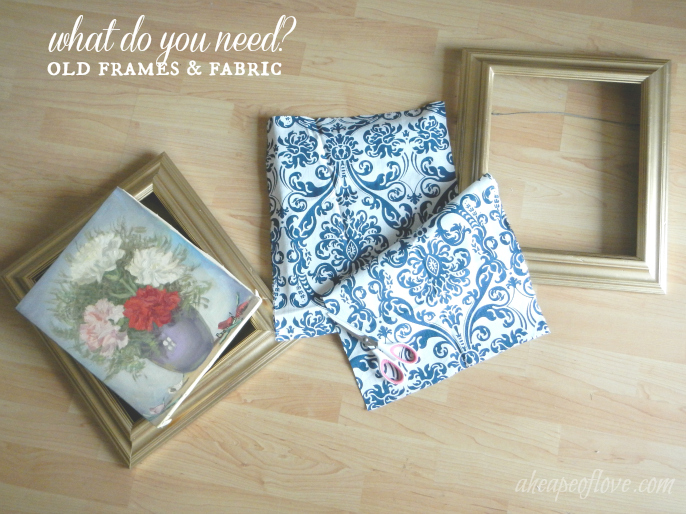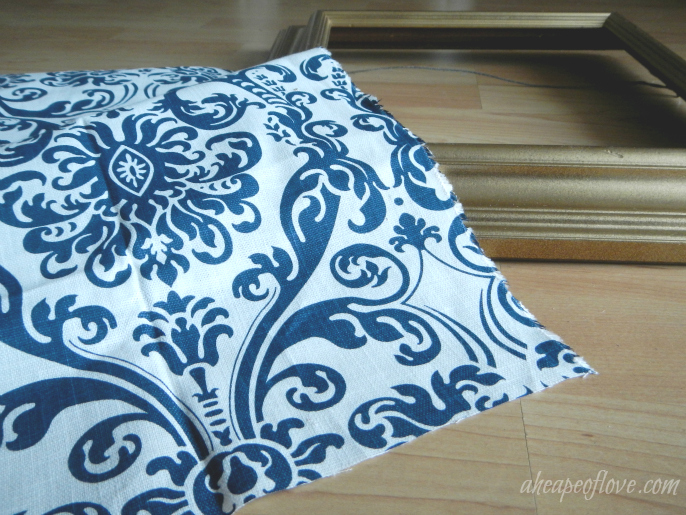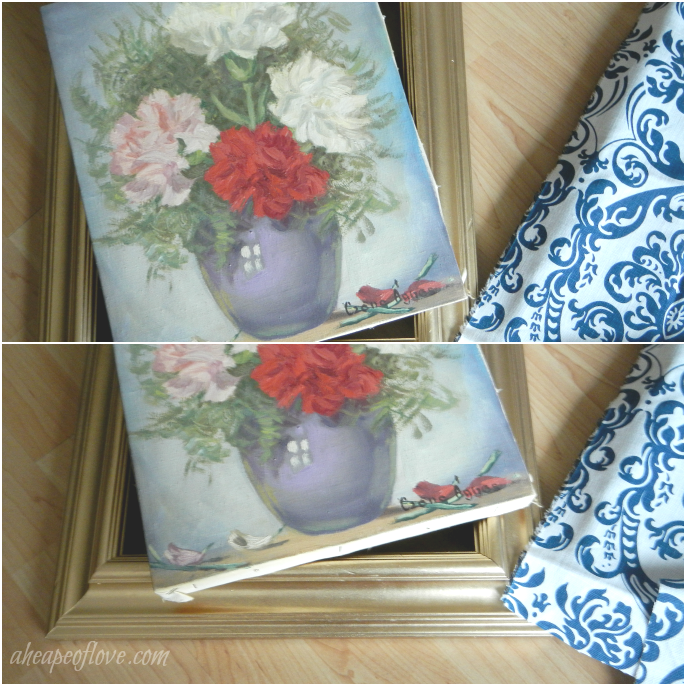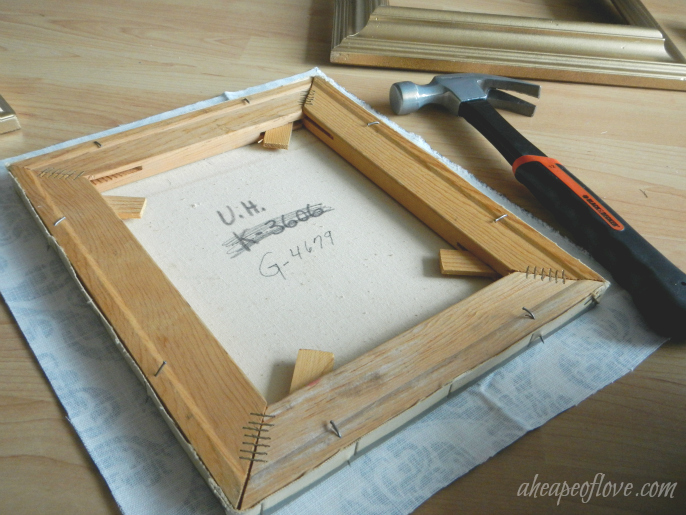 I took the fabric I'd chosen and cut two pieces a bit larger than the old canvases. Then, I wrapped the fabric around the canvases and used a nail to secure the fabric.
Replaced the covered canvases into the frames, hung, and admired!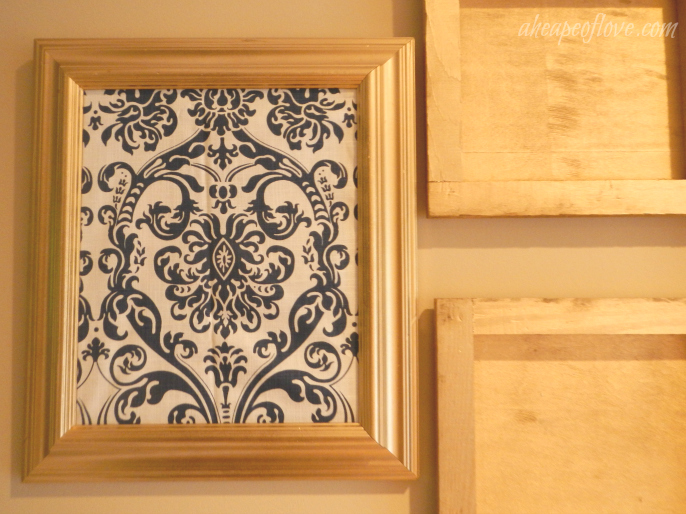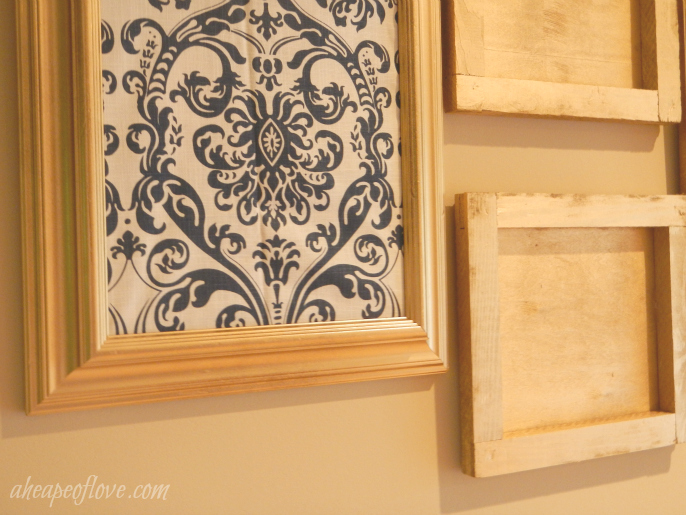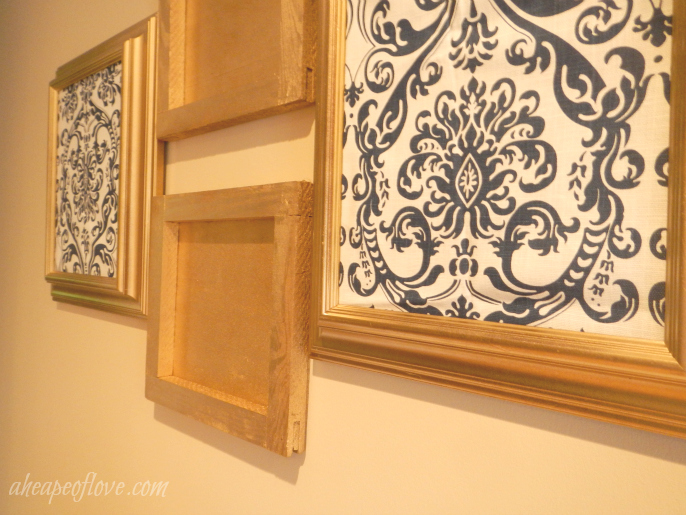 Overall (aside from the yard sale rummaging & paint dry time), this project took about 30 minutes!
Although I am completely satisfied with the finished product, I'm not too sure I love the location I hung the frames. If by chance I move them, I'll provide pictures! For now, they adorn the sides of the golden frames I painted here.
What do you think? Would you frame fabric to add life to an area in your home? What about the gold frames? I'm thinking about scuffing them up a bit. What do you think, yay or nay?
hope you enjoyed this DIY project,
brianne