Like I've mentioned before, I've got no claim to fame when it comes to cooking. In fact, I work mostly on a trial and error basis. I pick and choose – what I want to use and what I don't. Sometimes it works and some times… it just doesn't!
This one, chicken pot pie – it's a winner! Plus, it may be one of the easiest recipes I've ever tried.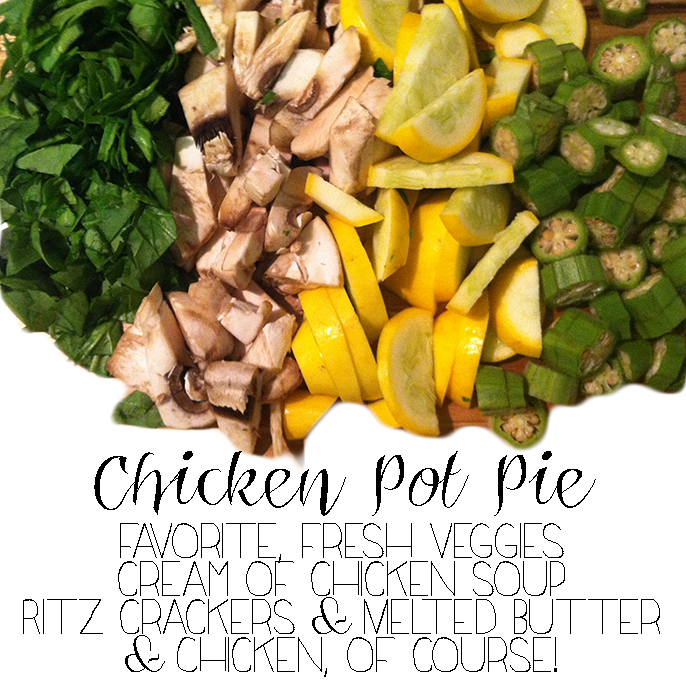 Instead of Ritz crackers, you could use the Bisquick® version that calls for: 1 cup of Bisquick®, 1/2 cup of milk, and 1 egg. However, I thought Ritz would be a bit healthier. Of course, this was just my thought process and not actually an accurate or proven fact.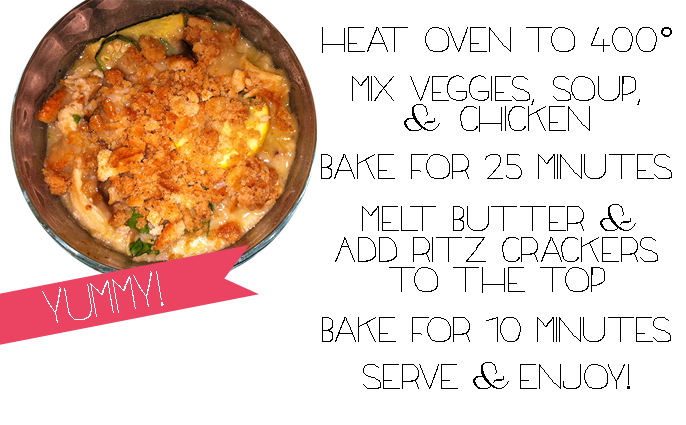 Easy breezy, huh? Not only that, it isn't loaded with calories and should make for leftovers. (Justin LOVES leftovers!) To make it fun, I used individual casserole containers and dished out the portions evenly. It was a huge hit in the Heape home and a new addition to the Heapen' Helpin' menu list.
Although I didn't use the crock pot this go round, I'm thinking of trying it next time.
enjoy!
Mr. and Mrs. Heape