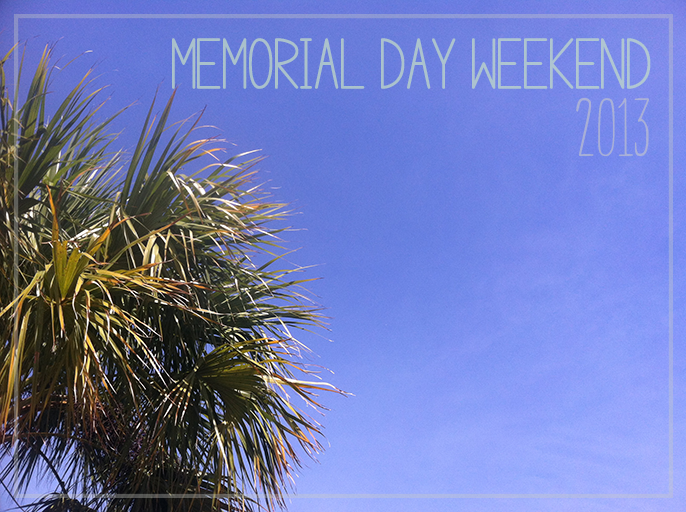 For months, Justin and I had been planning a trip down to Tampa, Florida to visit our cousins, Trae and Carolyn. You may remember them from our wedding or this trip we made last August. To fill you all in, Trae is in anesthesia school – which is why they were living in Naples and are now in Tampa. If all goes as planned, they will be back in Albany by the end of 2013. We're all pretty darn excited about this last move home!
We rolled into town on Thursday afternoon and immediately made plans for dinner at Datz – a Travel Channel's feature & pick for good eats! (Click here for a clip from the Travel Channel, regarding Datz famous meatloaf.) Immediately, I fell in love with the atmosphere and it didn't take long for me to be wooed by their food too!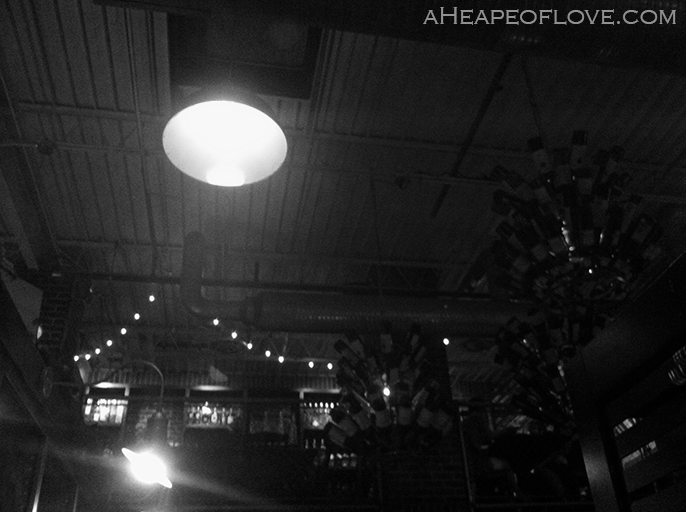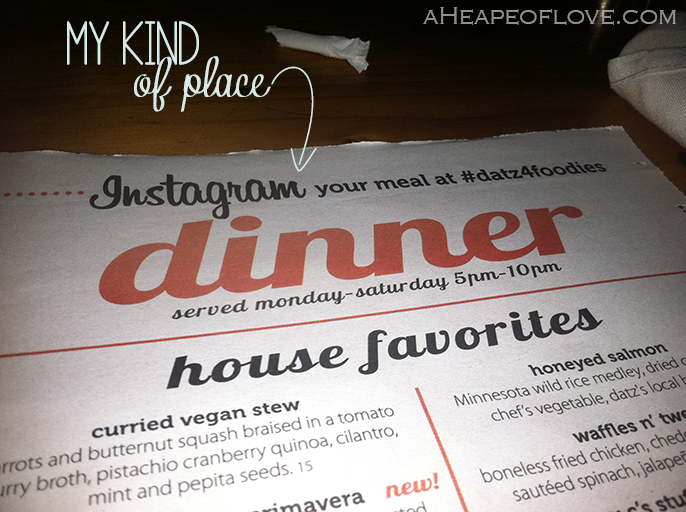 Datz even encourages you to Instagram your meal, with their own hashtag! Definitely my kind of eatery.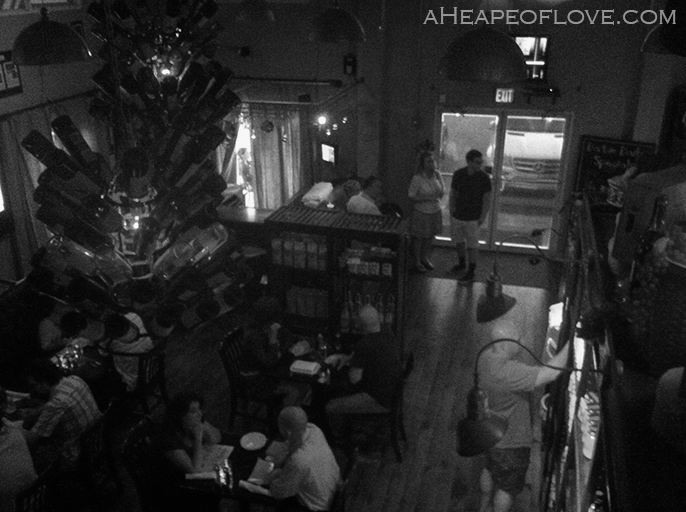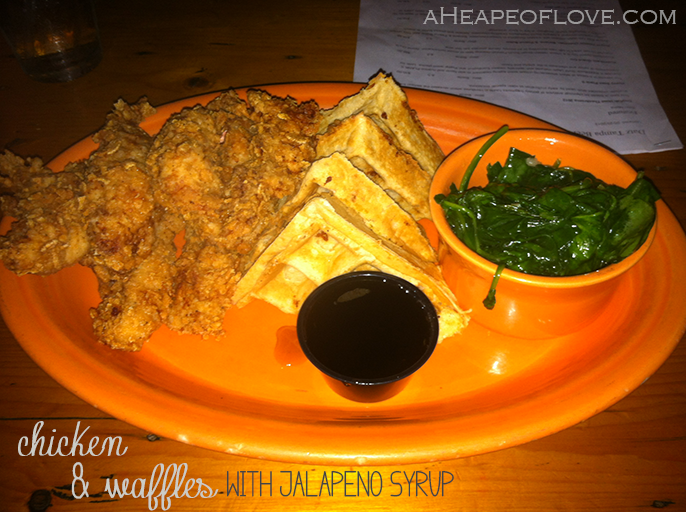 I went with their famous, chicken & waffles, while Justin chose the Big A– Burger! Unfortunately, I didn't snap a photo of Trae's meatloaf – which was actually the dish featured on the Travel Channel. Every thing was delicious! (Of course I managed to sample everyone else's food too.)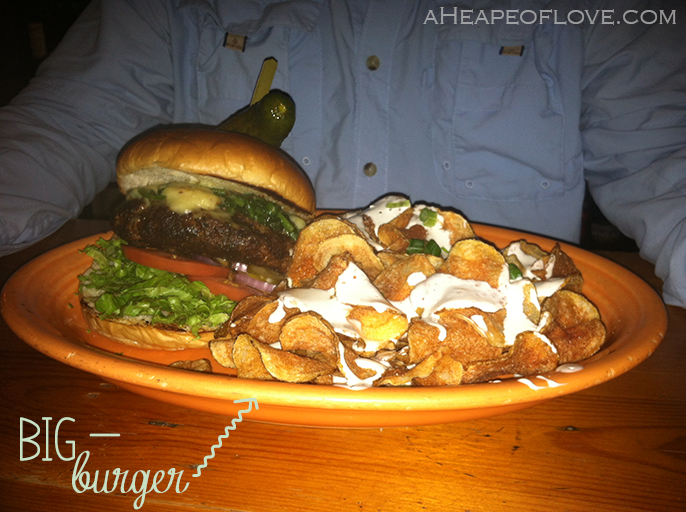 Those potato chips with the blue cheese drizzle – amazingly delicious!
After dinner, we discovered that Datz has a bakery next door, called Dough. How could we resist dessert?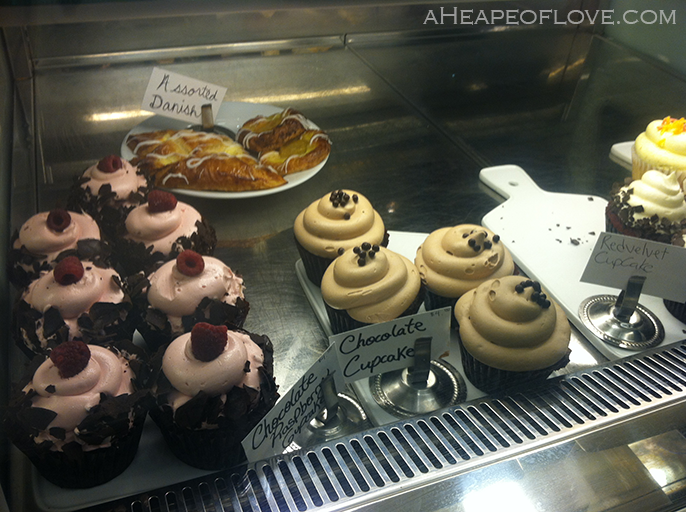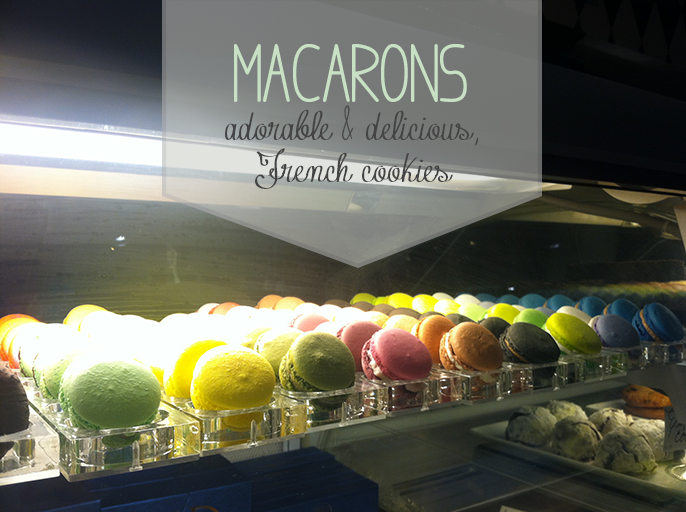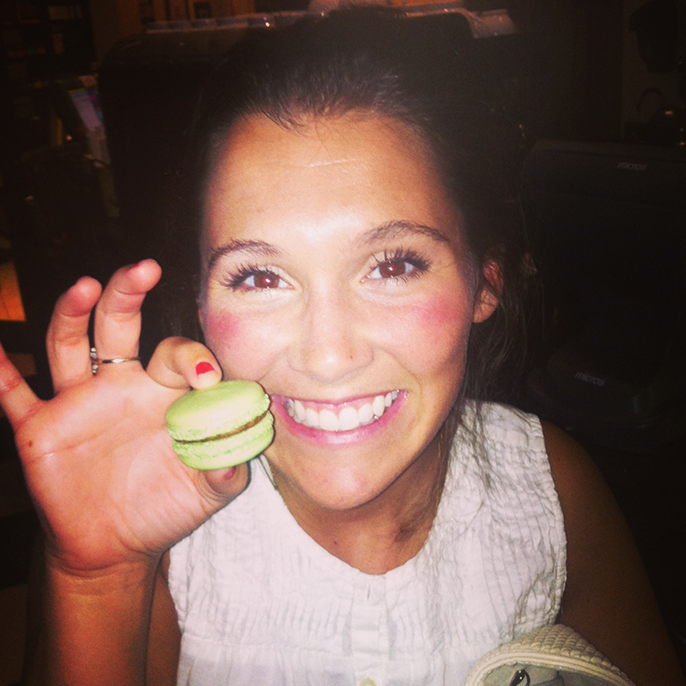 Trying a macaron has been on my must-do list for awhile now, so I was in heaven with my mint chocolate macaron! It was so yummy. I wanted to buy more, but these tiny bites were $2 each and their shelf life… less than 24 hours.

In addition to macarons, they had bacon cookies, bacon lattes, and bacon gelato! These people are nuts for bacon! We didn't try the cookies or latte, but the gelato… Carolyn described it's flavor as "a creamy turkey leg." Justin, Trae, and I nearly barfed. It was so gross, but I'm glad to say we tried it.
On the other hand – the Nutella latte, it was to die for delicious! I could drink one everyday for the rest of my life and never get tired of it. It was so rich and full of goodness. Of course, I'm a big fan of Nutella generally, but it received two thumbs up across the board.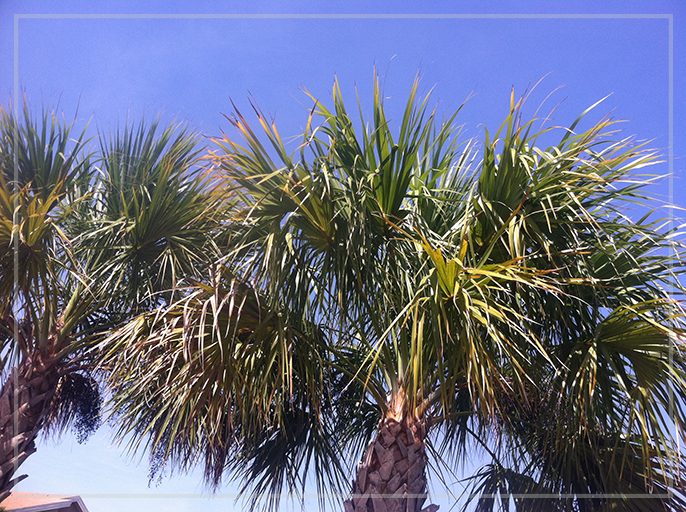 The next day was a pool day, me with the guys. There was a lot of "please play volleyball with us" and "please get in the water" and "please toss the wabooba ball with us." But in a typically Brianne move, I remained seated by the pool with a good book. Wife of the year, I tell ya!
Day 2, the guys went mountain biking on some black diamond trails – something life-threatening, I hear? Either way, they made it home safely and in one piece! Thank the Lord above! While the guys were gone, us ladies went shopping. If you know me, I'm not a big shopper – but this time was an exception. Not only did I shop til I dropped, but I came home with quite a slew of new clothing. Let me lay it all out for you,
3 pairs of jeans 3 shirts 1 pair of shorts (jorts, really.) 1 awesome, yellow dress
all for, get this… $108 – why can't Albany get an H&M?
I also got the perfect, little black dress from this place too!
Before our night out, we snapped a few silly photos. Of course those are code words for, I wanted to take a normal photo of us two and Justin proceeded to make the goofiest faces – as usual.
Exhibit A,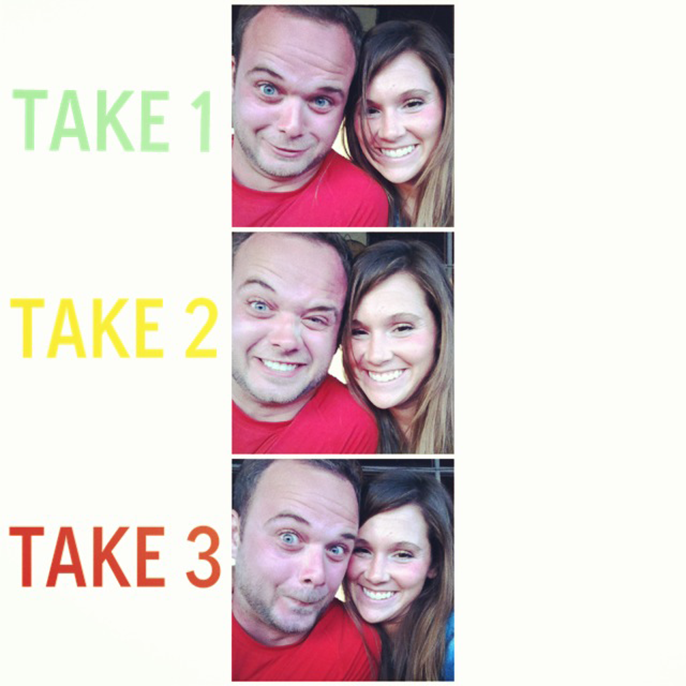 Exhibit B,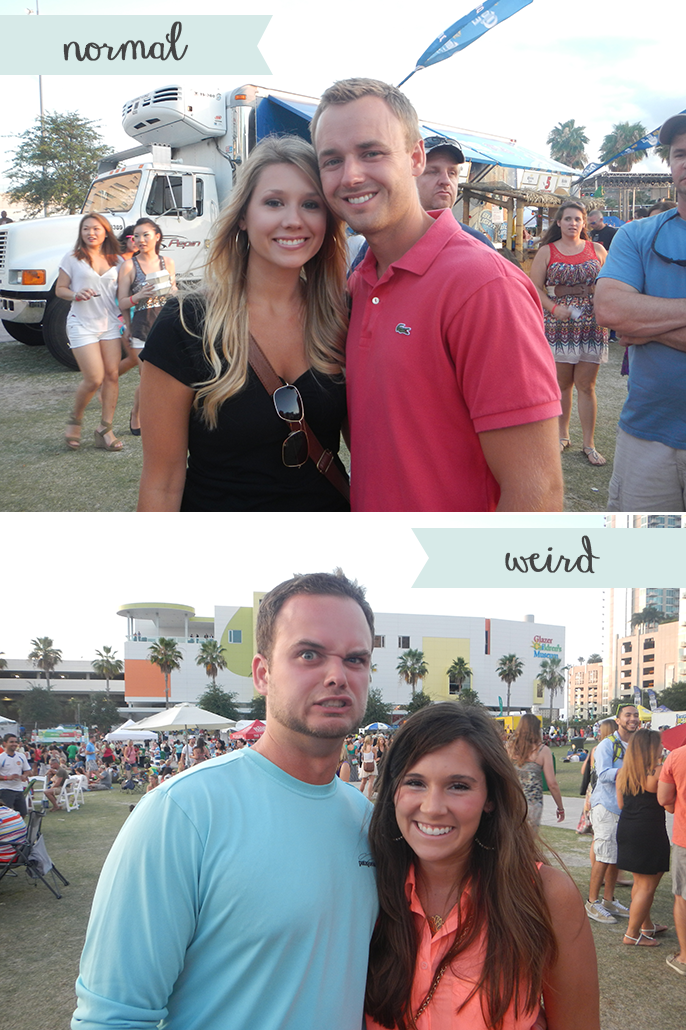 The photos above are from a festival in downtown Tampa. We were a little disappointed with the tickets (a Groupon purchase), but another dream came true for this gal. We dined at food trucks – the Taco Bus, to be exact. Is it a surprise to anyone that I chose the Mexican, food truck? There is just something awesome (to me) about eating at a food truck, going to an outdoor event, and surrounding myself with good friends. Probably has 0 to do with me missing Savannah, right?
Even though the festival was a bust, overall I had a blast soaking in the big city life.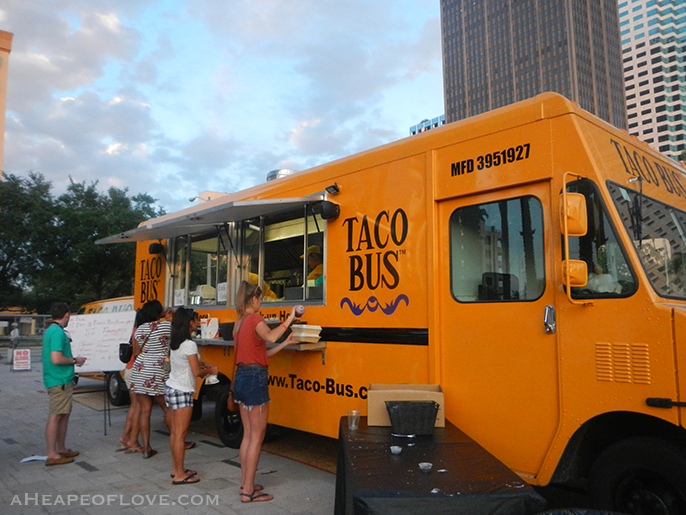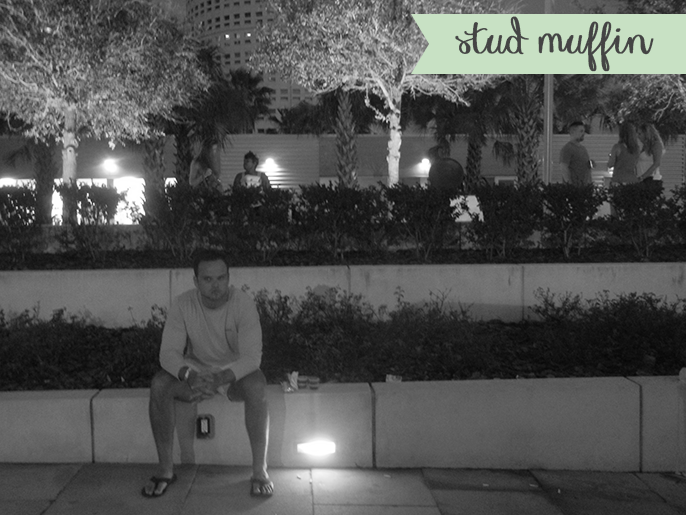 My stud muffin waiting on our tacos and jalapeño tamalitos!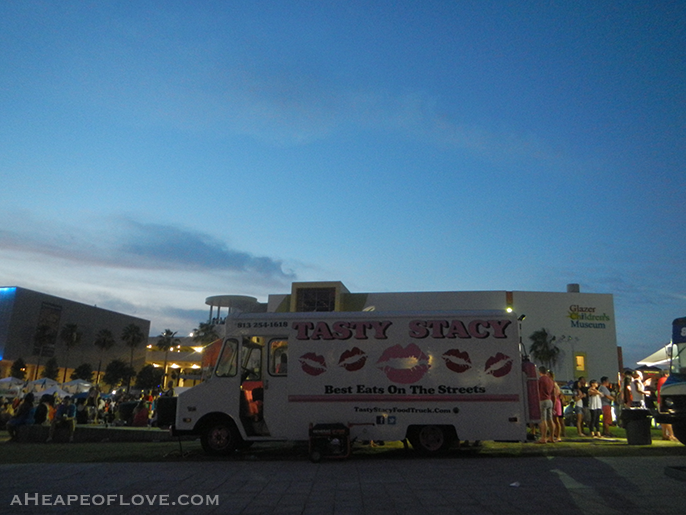 On our last night in town, we had a date night to a sports bar to watch the NBA finals games – duh!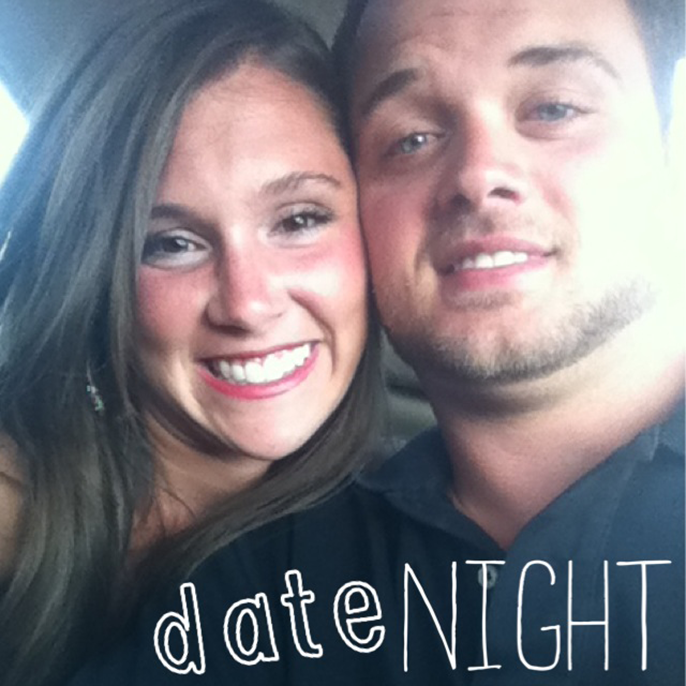 Then, we shared a nice 5 1/2 hour drive back home. The end!
Carolyn and Trae, thank you so much for hosting us for a few days! We had a great time and can't wait to visit again. And, we really can't wait until you two move back home!
How was your Memorial Day weekend? Did you do anything memorial?

facebook // twitter // instagram // pinterest // bloglovin'