A twist on a classic, it's bacon and eggs with flair! I mentioned that a friend so generously shared her pasture fed, organic eggs from White Oak Pastures with us last week. With a wholesome dozen in our fridge,  I knew I must find a healthy and delicious recipe to use these brown beauties. After another blogger I follow shared this recipe of what she calls a deconstructed omelette, I opted eggs for dinner.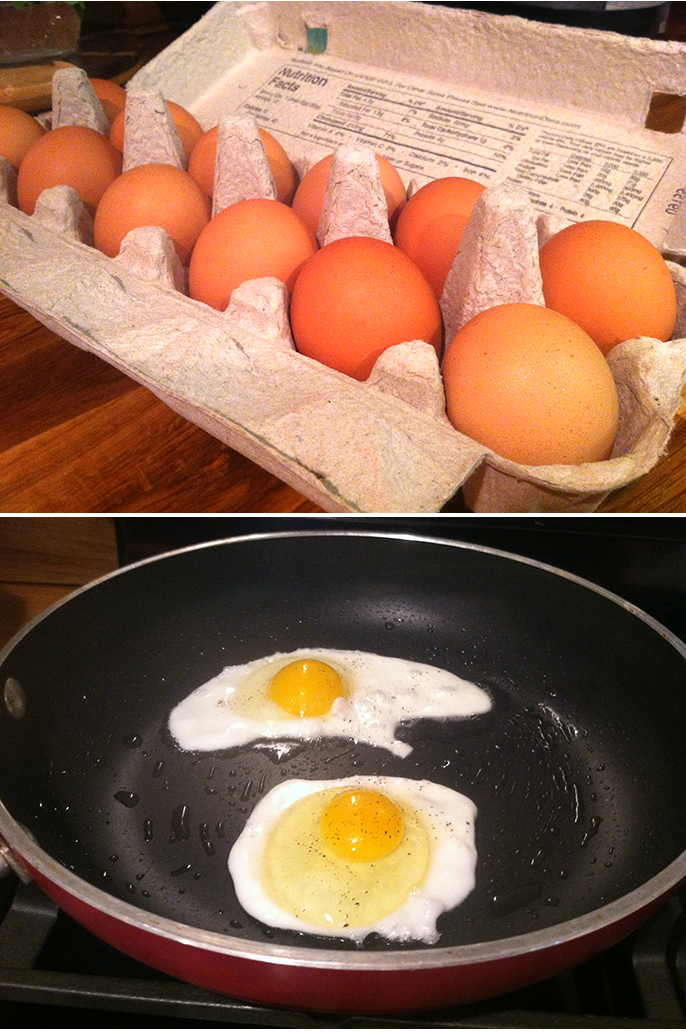 I altered this recipe a bit, with the same general concept. Instead of "regular" bacon, I used turkey bacon and baked it. For this recipe, I only needed two slices of bacon – but I made a few extra slices for BLTs later this week.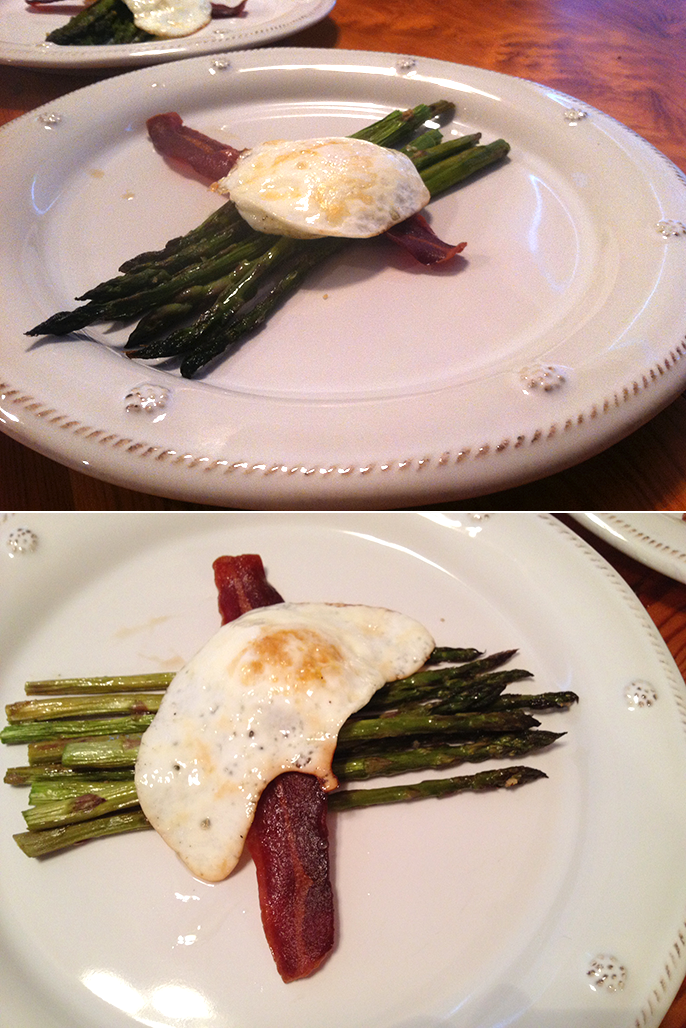 The evening this bacon and egg combo was featured on our dinner plates, we actually had my in-laws over. It was a hit around the table and is definitely a new favorite.
Step 1, bake

(or fry)

the bacon. We baked ours at 325° for 25 minutes. I like my bacon crispy!

Step 2, bake the asparagus with drizzled olive oil, garlic, salt, and pepper.

(Same temperature for about the same time.)

Step 3, fry the eggs

(with salt + pepper)

about 5 minutes before the bacon and asparagus is complete.
Serve and enjoy!
We enjoyed with a side of zucchini, but as Lesley suggested – it would be great with avocado too.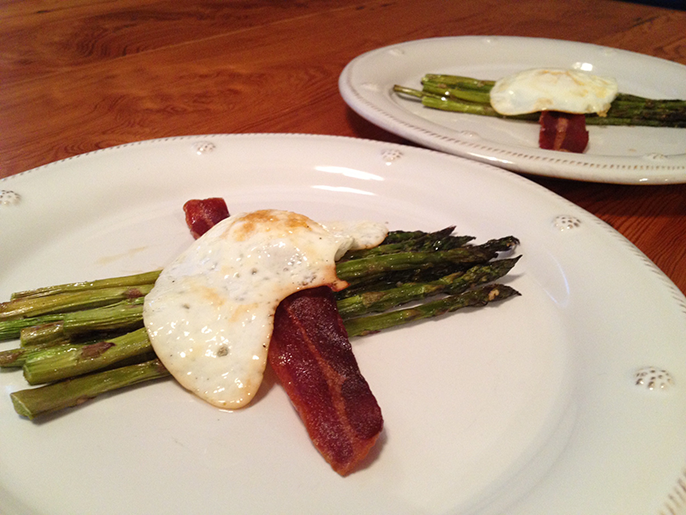 As odd as this combo may seem, it's delicious, easy, and healthy – win, win, & win!
I like my eggs over easy. It's my absolute favorite way to eat eggs. Unlike Maggie Carpenter, I do not like eggs Benedict. (I couldn't talk about eggs and not make a Runaway Bride reference.) But, I'll eat them scrambled… and fried. How do you like your eggs? Over asparagus? With bacon and grits?

facebook // twitter // instagram // pinterest // bloglovin'