As I mentioned here, my younger brother just graduated high school and we are super proud! Since this last post, I thought I should come back with some photos of him actually accepting his diploma. But… I didn't actually get a photo of that. I did catch this moment of the whole graduating class tossing their hats, though! (My favorite part of every graduation ceremony.)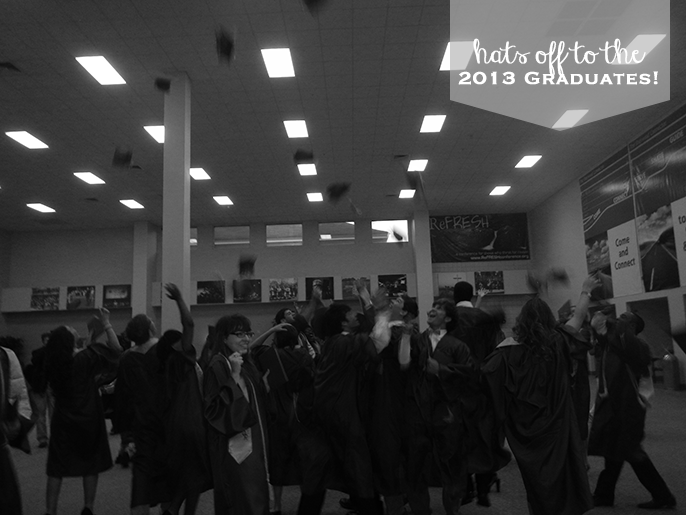 No offense to the photographers of the evening, but the only decent photos off of my camera were taken by me. Ahem, I'm not saying names or pointing fingers – just a note before you start skimming through the pics.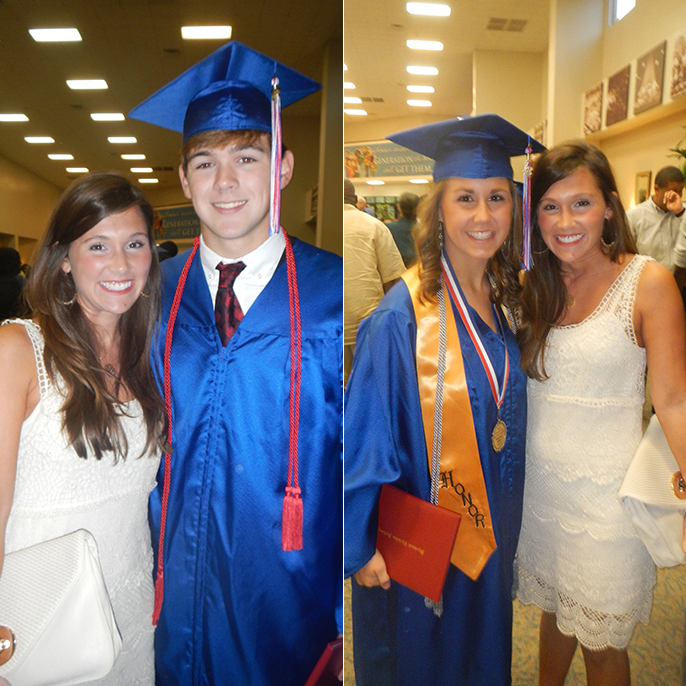 Left: with my brother, Brian Ray. Right: with my cousin, Destiny!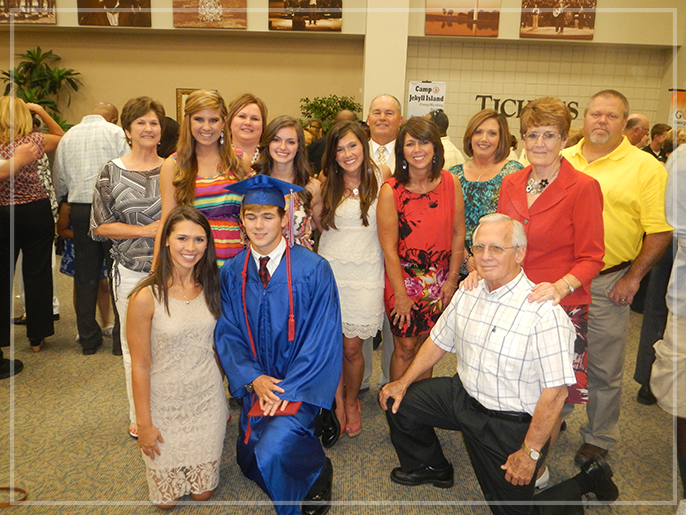 The only family picture and of course, Brian Ray's eyes are closed. Dadblastit, that would happen! Either way, we have a pretty awesome family. I'm so thankful for each one of these people and very thankful each of them came! (Where is my husband? He was at this guy's wedding rehearsal, but came shortly after this photo was taken!)
Below, the graduate with his new, Michael Kors watch – courtesy of his incredibly, awesome sisters (& brother-in-law)!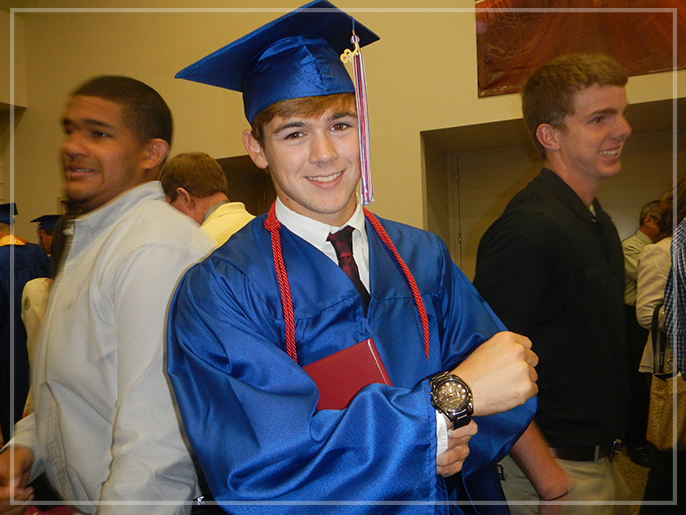 Congratulations, Brian Ray!
—
In other family news, I found out this past weekend that a family friend dedicated a day lily garden in my Mema's memory. Although I haven't been able to go see it for myself yet, my sweet Mama shared these photos with me.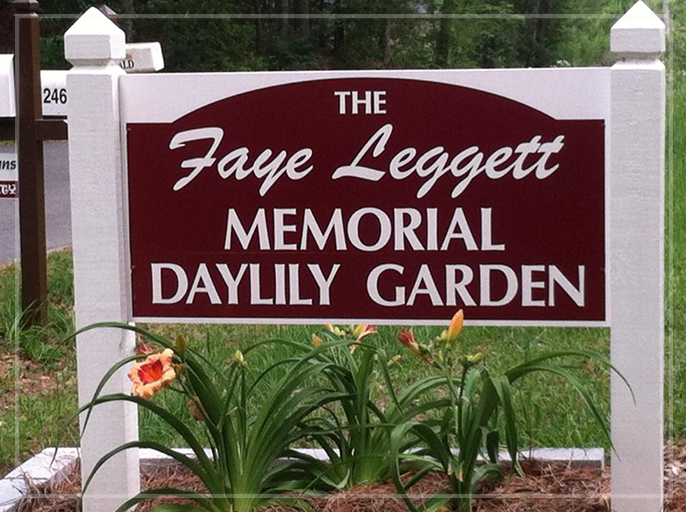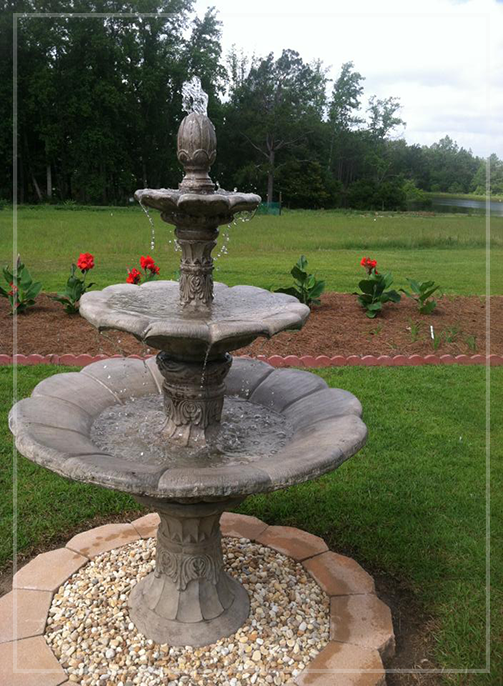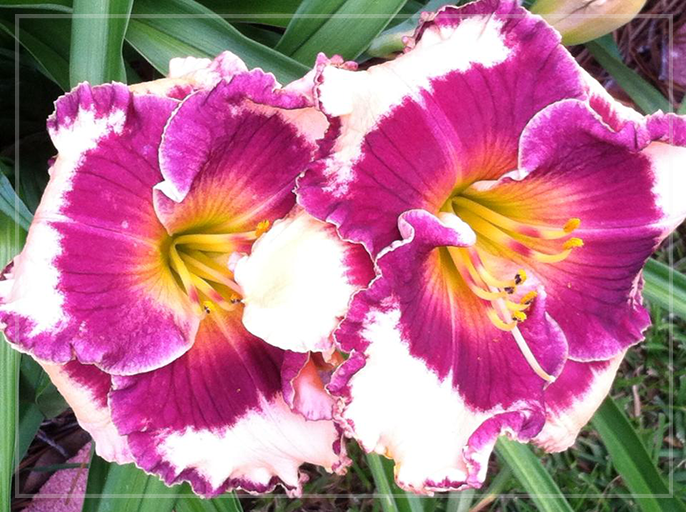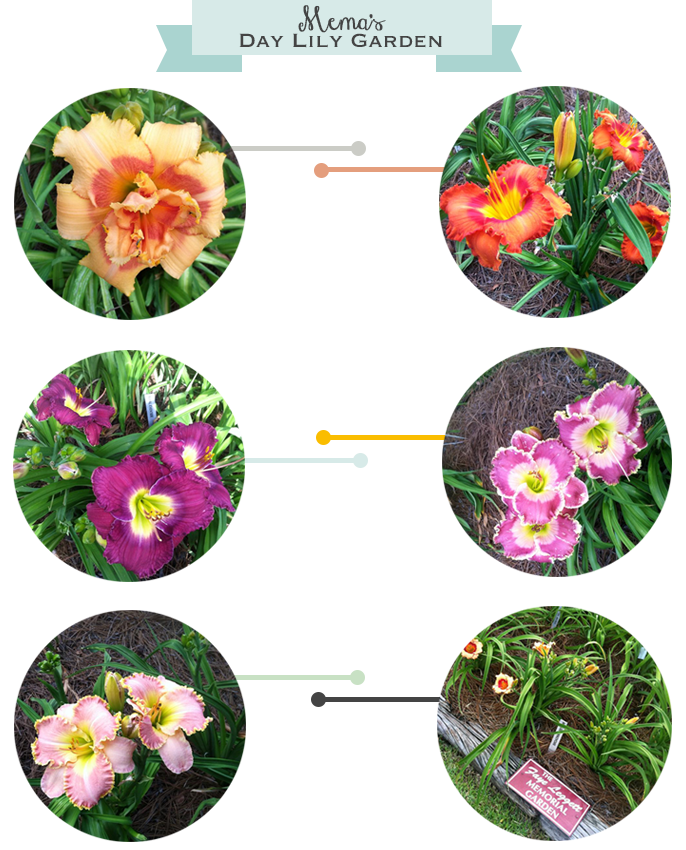 If you knew my Mema, you know how much she loved flowers! Not only did she love them, she took pride in her gardens and flower beds. So many memories I have of her, involve taking photos in front of her beautiful flowers. In fact, she loved making us pose for pictures (for what seemed like hours at at time) and she was pretty notorious for cutting our heads off – which we didn't realize until the roll of film was developed, of course. Over the years, and after many flower photo sessions, she did manage to get a few 1,000 photos of me and my sister (and others too).
Although I couldn't find one of us in her flower garden, I did find a couple of photos she took of me and Bethany with flowers at the beach.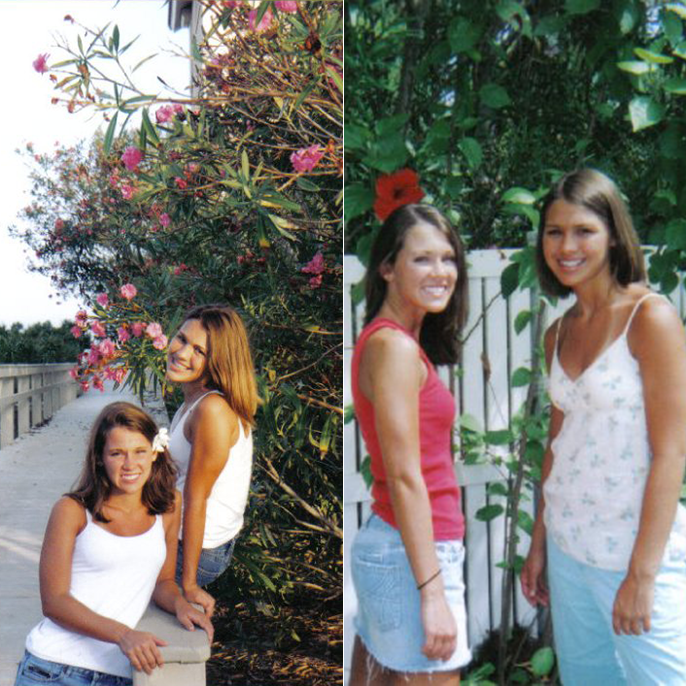 I remember the one on the right, like it was yesterday. She found that one bloom and begged us to pose beside it. Of course, we thought we were Mary Kate and Ashley – so we obliged.
Like I said before, Mema loved flowers! But more than flowers, she loved us and people. During her time here on earth, she impacted so many people and made so many people smile. Which is why it was really no surprise to me to hear that such a sweet friend, created a day lily garden in her memory. So Mrs. Christy, thank you – it means the world to me and I know Mema would be flattered.
A day or so ago, I shared a photo of the garden on my Facebook page and Instagram feed. Many of you commented and each one made me so happy I couldn't resist sharing a few: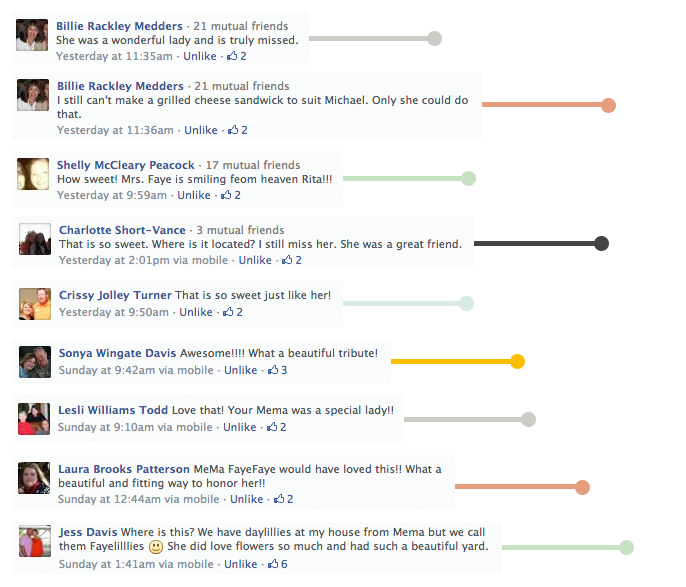 Thank you all for your sweet and thoughtful comments. As sappy as it may sound, it's true – each comment brought the biggest smile to my face. She was an awesome/incredible/sweet/wonderful/amazing lady and after loosing her almost 8 years ago – it's such a blessing and sweet reminder that, she is gone, but not forgotten.
If you get a chance and would like to stop by to see The Faye Leggett Memorial DayLily Garden, it's in Poulan, GA at the home of Christy McGough. (Locals, you know exactly where I'm talking about.)
Hope you have a lovely Wednesday!

facebook // twitter // instagram // pinterest // bloglovin'