Today is a happy day. I'm blessed with so much, surrounded by family and friends, and reminded daily of God's grace – I've got a lot of reasons to be happy. So aside from the obvious, what's making me happy today?
One, spending quality time with Justin. So often (for us), life gets so busy and we go, go, go that it's hard to slow down to just enjoy each other. This past week, it's been easier than most. We've been enjoying the gym, cooking, relaxing, cleaning, movies, dates, and reading together lately.
That's right, reading. Reading together was something we started doing while dating, and unfortunately it's been non-existent since we've been married. We started reading the Harry Potter series last week (a bit behind the rest of the world, I know!), and it's become something I look forward to.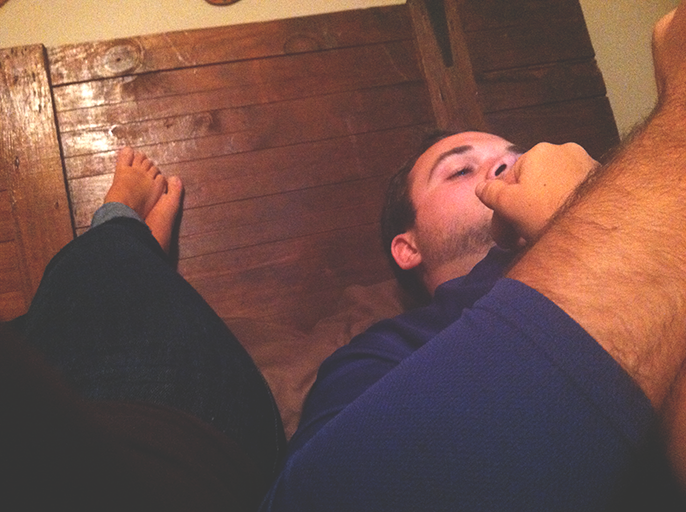 (Above: Snapped before dinner, while Justin was reading to me.)
Two, Target's app Cartwheel. It's saved me $25 this week, thank you very much. And it seems to always have great finds, which is why it's quickly becoming my favorite app.
Three, while unpacking the last of our boxes (ahem, 3 months later) I found several gift cards and $2. That's definitely something to be happy about. Speaking of unpacking, that's another thing that's made me happy. I can finally see the back wall of our spare bedroom. Cue the choir! Hallelujah! There was most definitely a time when I wondered if it'd ever be possible.
Four, it's almost the weekend and I've got a great group of young girls coming to stay with me on Saturday. I'm excited for a girls weekend and possibly a chance of sunshine!
Five, a few materialistic things… like these shoes I found in a size 4 and this awesome fabric that will soon be our new, bedroom curtains. I can't help but smile when I see both of those.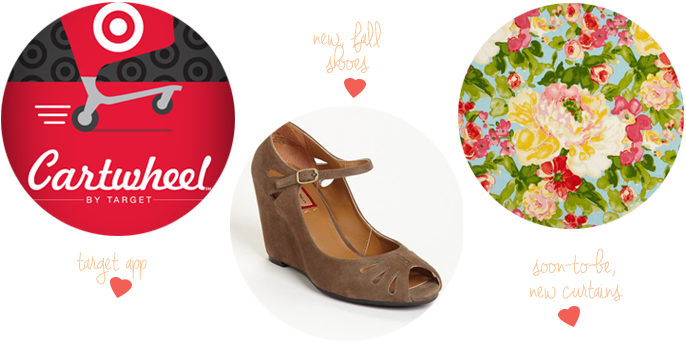 Now you know what's got me smiling, but what about you? What's making you happy today?

facebook // twitter // instagram // pinterest // bloglovin'