In the past few days, it seems I've been in touch with nature. At least that's what you may gather from my most recent Instagram pics,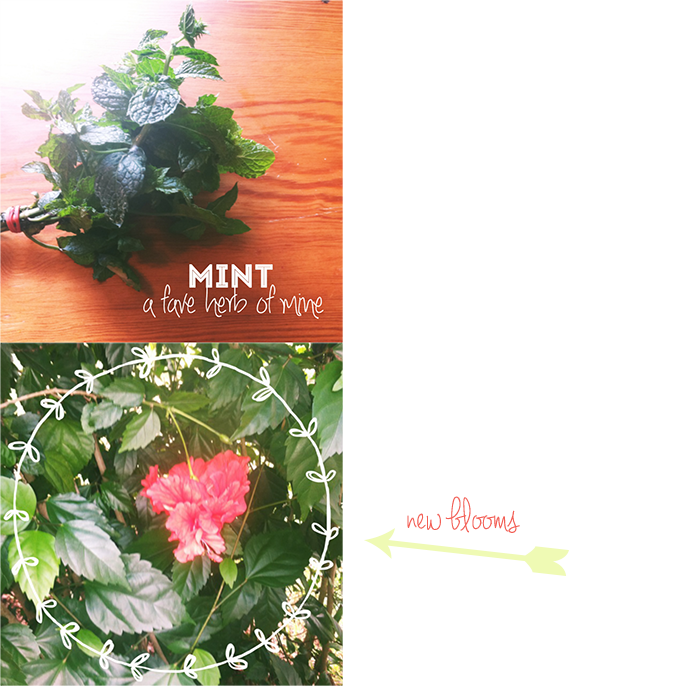 The mint arrived in our most recent, CSA box and I've been enjoying it so much – in my water, smoothies, & mojitos, yum! It's definitely one of my favorite herbs.
With all of the rain this summer, it's been hard for the flowers in our yard to bloom. So I was pleasantly surprised to spot this pretty bloom!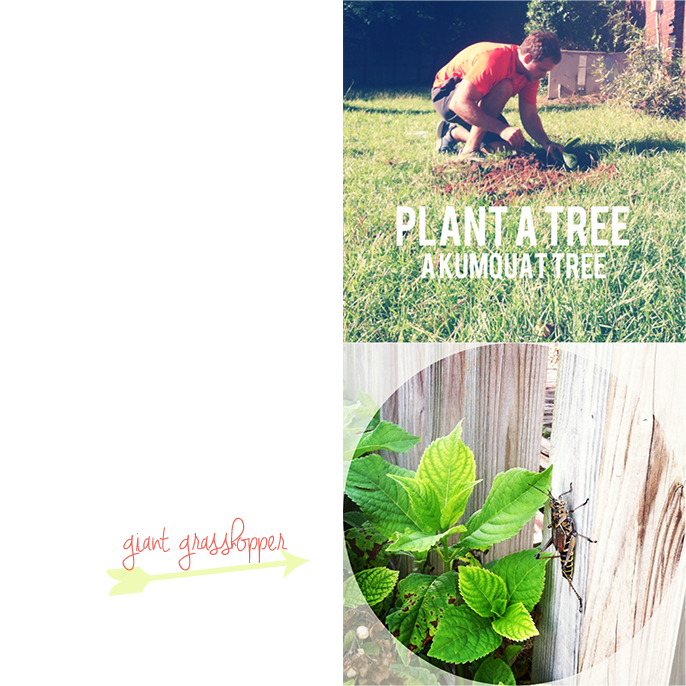 After work one evening, Justin planted two kumquat trees. I've got no green thumb, so I just watched. But, I'm excited to see them grow!
Sunday after church, I spotted not one, but two giant grasshoppers. Since snapping that pic, I've discovered that they are called Georgia Thumpers and their appearance is a sign that fall is on the way!
*Update on 09/03/13: I've recently learned that these "Georgia Thumpers" are also classified as locust. Who knew?
—
In other happenings, Justin had to work out of town this weekend – complete bummer! But while he was gone, Bailey, Teal, and Adarah spent Saturday evening/night with me. It was so nice to have a girls weekend, with dinner, coffee, pool, and cupcake dates filled with girl talk.
With Justin busy working, I painted a new sign for our living space (+ hung it) and started painting our new, dining room chairs. I found some stained chairs last weekend (for a steal!) and am in the process of painting them a creamy white. I can't wait to show off the finished look!
What've you been up to? Any exciting DIYs? Have you discovered something new?

facebook // twitter // instagram // pinterest // bloglovin'