Let me start by apologizing for the grainy, iPhone photos. Unfortunately, I'm saving up my upgrade for the iPhone 5s or whatever the latest and greatest will be this month – not that the quality would be any better with another phone. And I would've snapped a few on my actual camera, but in all honesty – I just can't find it. So these grainy, iPhone pics will have to do,  because I couldn't wait to share!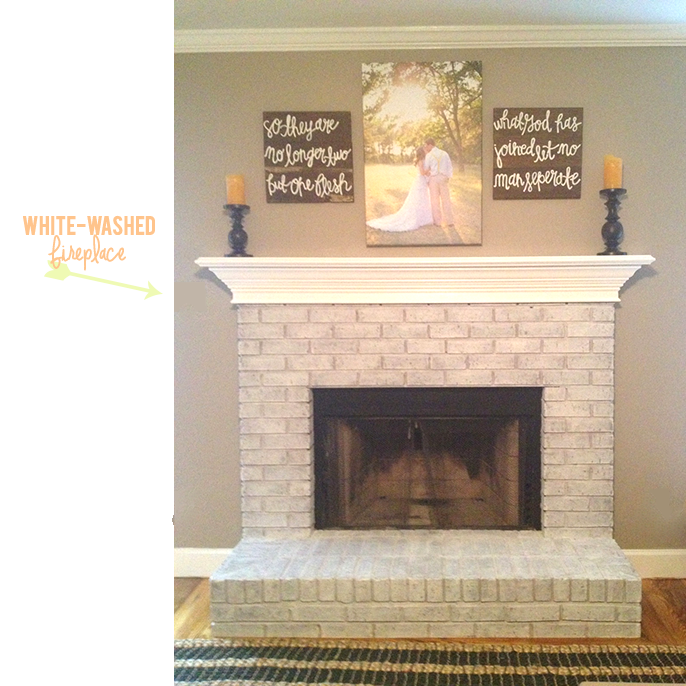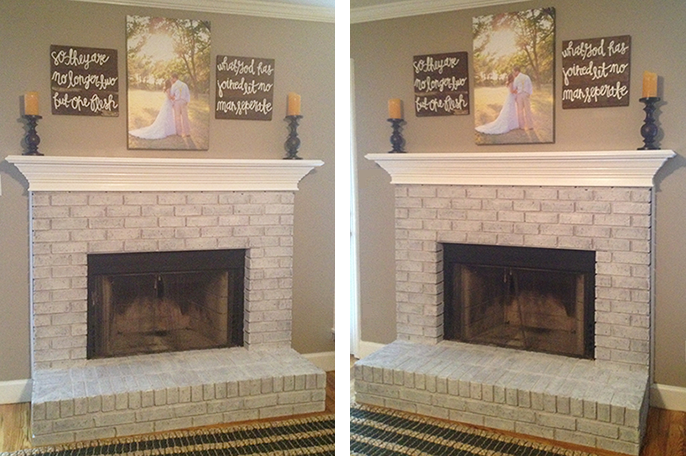 Over the 3-day weekend, I decided to tackle this daunting project of white-washing my red brick fireplace! Although I was a bit leery of painting brick, it was something I'd wanted to do for awhile. In fact, it was one of the first things I'd hoped to change when moving in, but was too nervous to take the plunge. Besides, I got a great deal of conflicting opinions on the issue – so I held off. I won't be sharing the actual tutorial today, hopefully later this week. Even though there are plenty of tutorials on Pinterest; I hope to give you all some hints, tips, and advice – incase any of you are interested.
What do you think of the finished look?

facebook // twitter // instagram // pinterest // bloglovin'