For several months, Mallory (my business partner and friend) and I have been planning a surprise trip to the Keys! We decided awhile back that we should save our Chevvy & Ron's earnings and cruise the Keys. Initially, the trip was a total surprise to our men… but, a couple of weeks ago we let them in on the vacation and details. As excited as they were, I'm pretty sure no one looked forward to this trip more than Mallory and myself.
Last Tuesday, we hit the road after work and buckled down for an 11-ish hour drive. The plan was to trade off driving, but the guys refused to let us behind the wheel. Not that we complained!
If you're not familiar with the Keys, basically the route is Key Largo to Islamorada to Long Key to Marathon to Summerland Key to Key West. We were staying in Marathon at Hawks Cay Resort, but couldn't check in until noon. We arrived in Marathon around 6 AM, so we had a bit of time to kill. Due to the circumstances, we made a spontaneous decision to keep on trucking on to Key West.
About an hour later, we arrived in Key West just in time to watch the sunrise. We parked it beside the Cuban Coffee Queen, indulged on some cuban coffee and breakfast sandwiches, and watched the sunshine kiss the ocean. Our view over the marina was beautiful!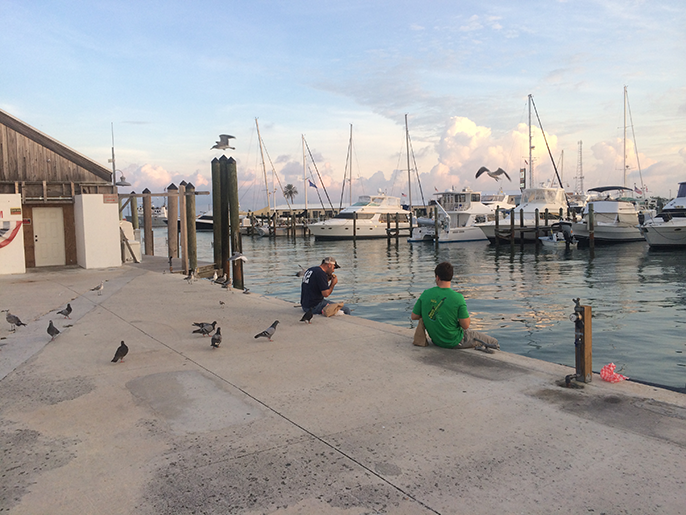 After breakfast, we hit a few of tourist attractions. Ernest Hemmingway's home was probably a highlight for me! Although, I really enjoyed stopping by the Southernmost Point for a photo op too.
While visiting, we discovered a few disheartening facts about this attraction. The Southernmost Point isn't really the southernmost point, there is a small island which can ben seen from this marker, that is further south. And Hawaii is actually more southern than this point. Also, it isn't really a part of the continental U.S.A. – it's an island, only connected by a bridge. And just to add another dagger to the hype… Although 90 is a nice round number, Cuba is actually 98 miles from this marker. Whomp, whomp, whomp.
After witnessing two sunrises and two sunsets, we decided to call it a day(s).
Day two, we boarded the boat we'd rented for the next 3 days! Although it was a rocky start, Justin quickly got the hang of operating the boat. It took joint efforts to navigate the blue waters, but we survived and happened to nab a lobster for keeps!
Don't be fooled by this photo. Buddy doesn't hate me, he hated life at this moment. He'd taken a Claritin D on an empty stomach and was really hating the rocking boat.
The Seven Mile bridge you see below, was our home away from home for the next few days. We anchored nearby and spend most of the day diving for lobster. We were ecstatic once we caught our first keeper!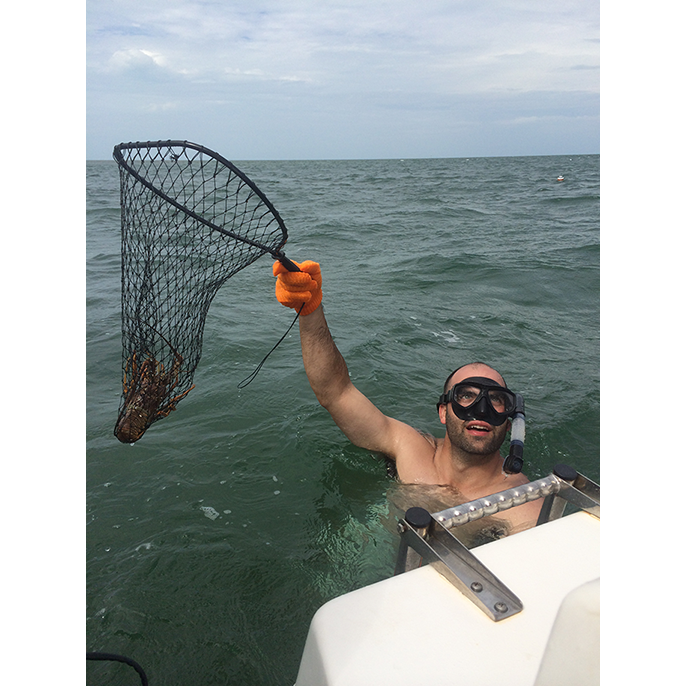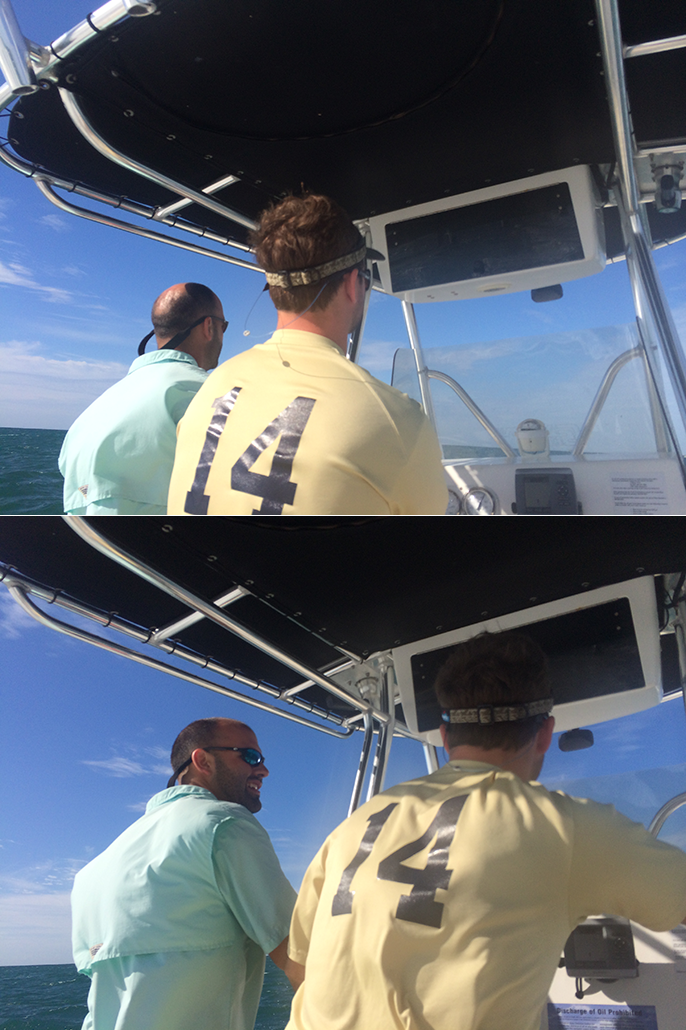 Day three, we hit the ocean with a plan and mugs of Dunkin' Donut coffee. To the bridge at full throttle! Since getting the hang of things the day before, it didn't take long to get our lobster catching on. Six keepers later, we had dinner!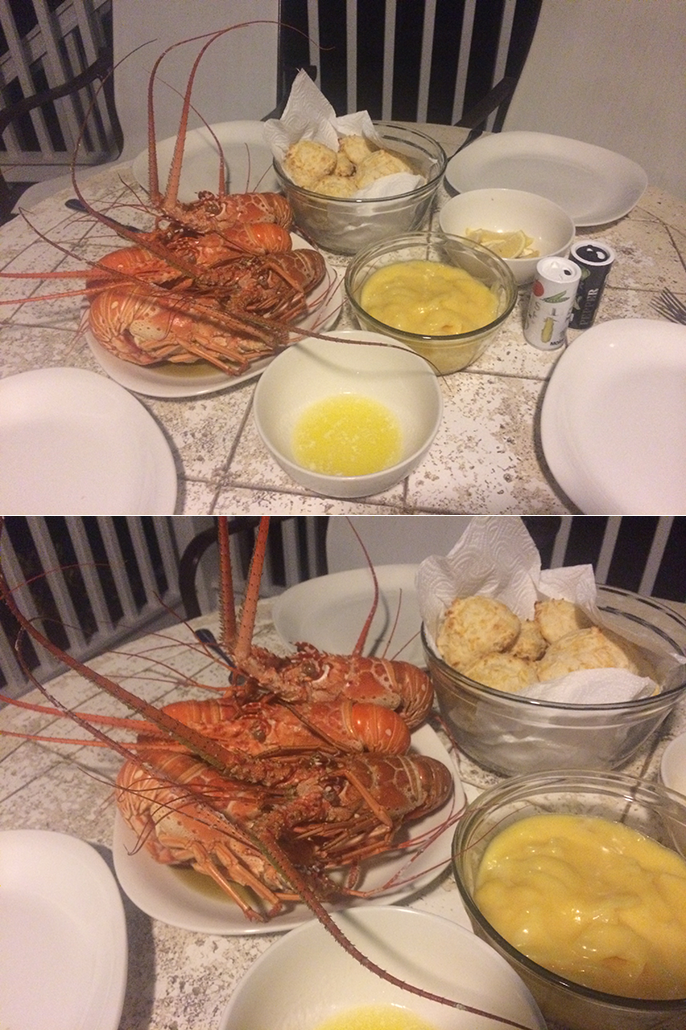 Our catch of the day, served with a side of cheddar biscuits! It was just as delicious as you could imagine. Definitely my favorite day and night of our travels!
Day four, we cruised the ocean, planned a nice dinner out, and enjoyed our last sunset in the Keys. Before dinner, we tested out my new tripod and had a mini photo shoot.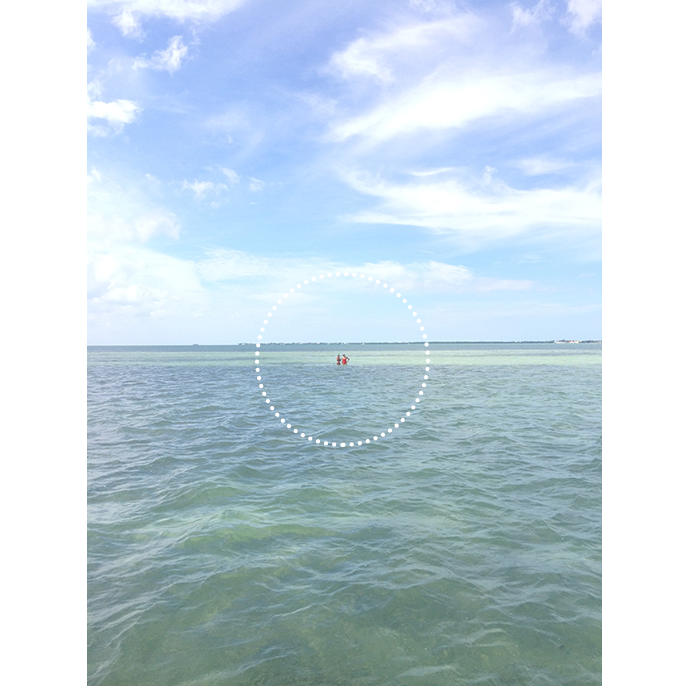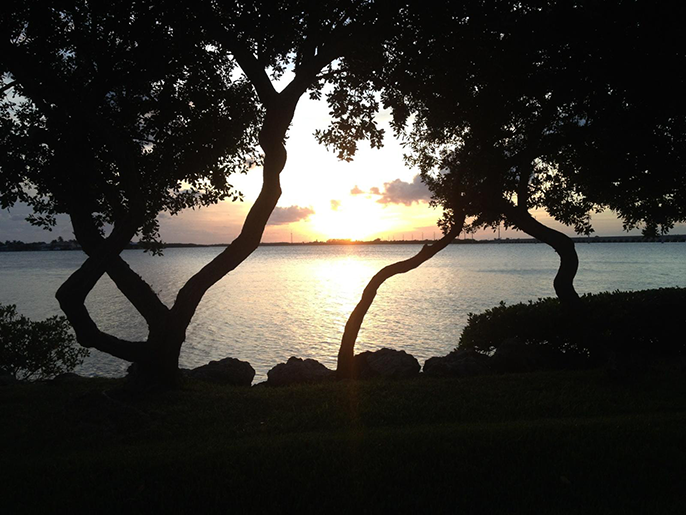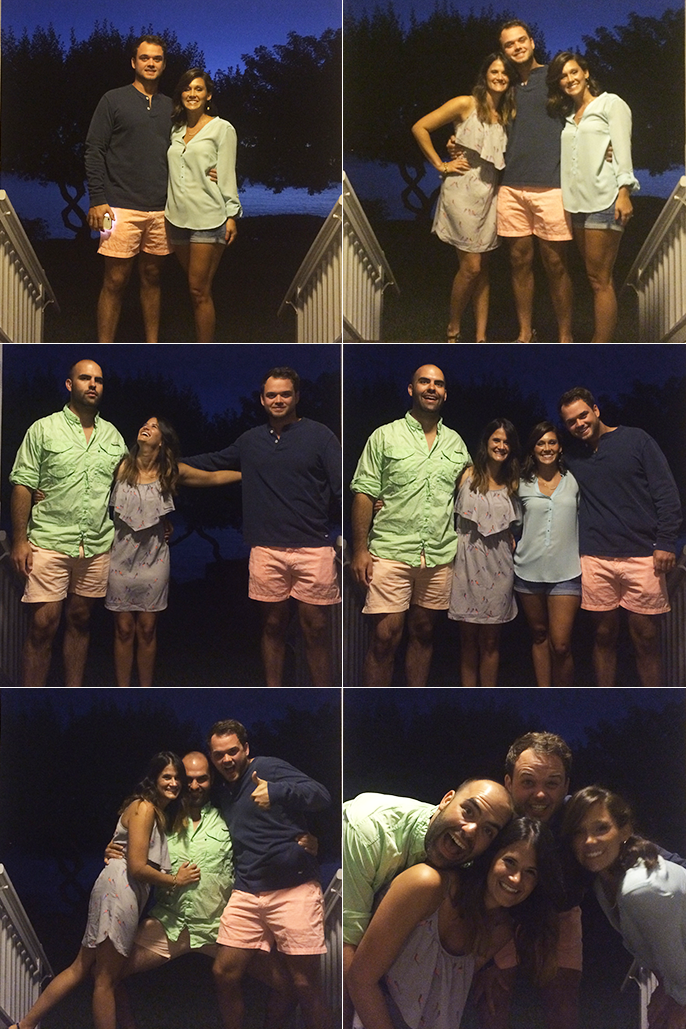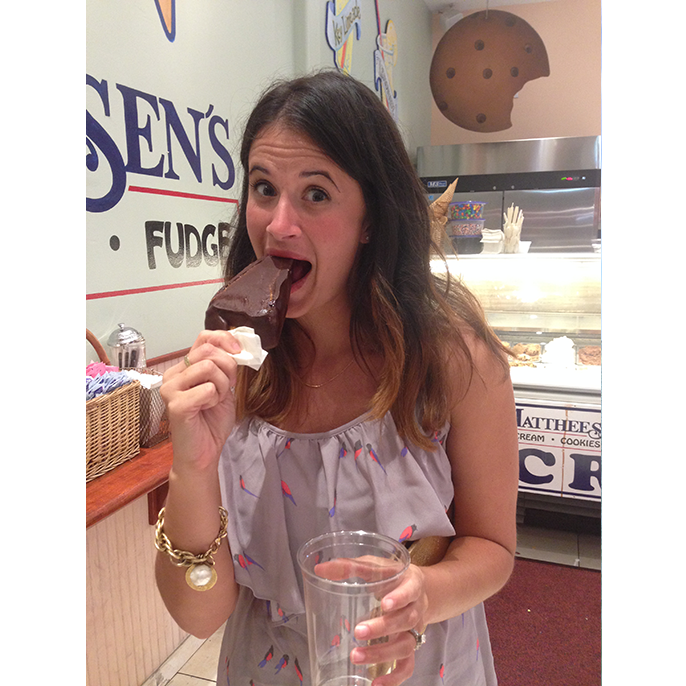 You can't leave the Keys with out a fudge dipped, key lime pie on a stick. It's a necessity!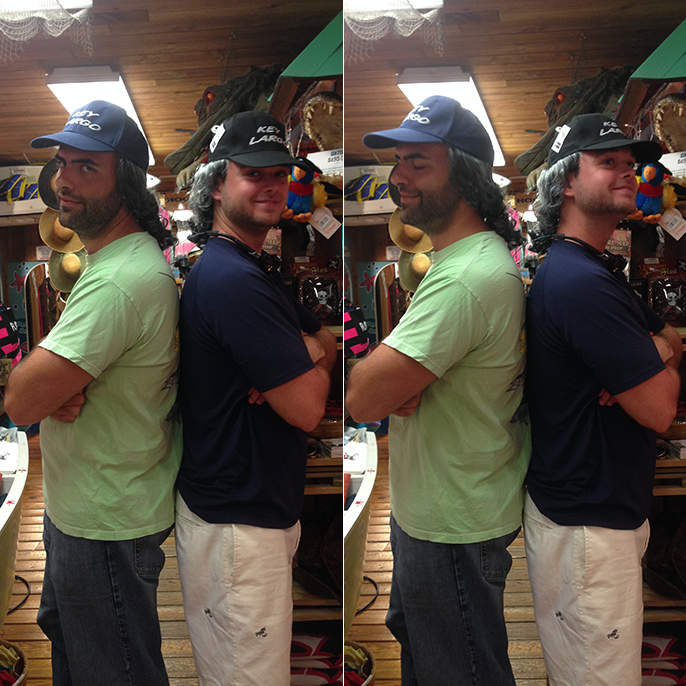 Sunday it was homeward bound. None of us were looking forward to our trek home! Somewhere on the journey, we stopped at a little t-shirt shop and snagged these photos of our misters. They sure look hot with curly, grey haired ponies! I'd say they've got some good-looking years ahead of them.
All in all, this was a trip for the books. We had a great time and couldn't have chosen a better pair to be cruising the Keys with over the last 4 days!

facebook // twitter // instagram // pinterest // bloglovin'