To celebrate, Mallory and I decided to plan a Hogwarts Halloween Soirée at my house! We emailed out save-the-dates and followed up with these Hogwarts acceptance letters, to serve as an official invitation. Since returning from our trip to the Keys, we've been eagerly frantically decorating, crafting last minute props, and assembling the Harry Potter themed eats. We can't wait for tonight!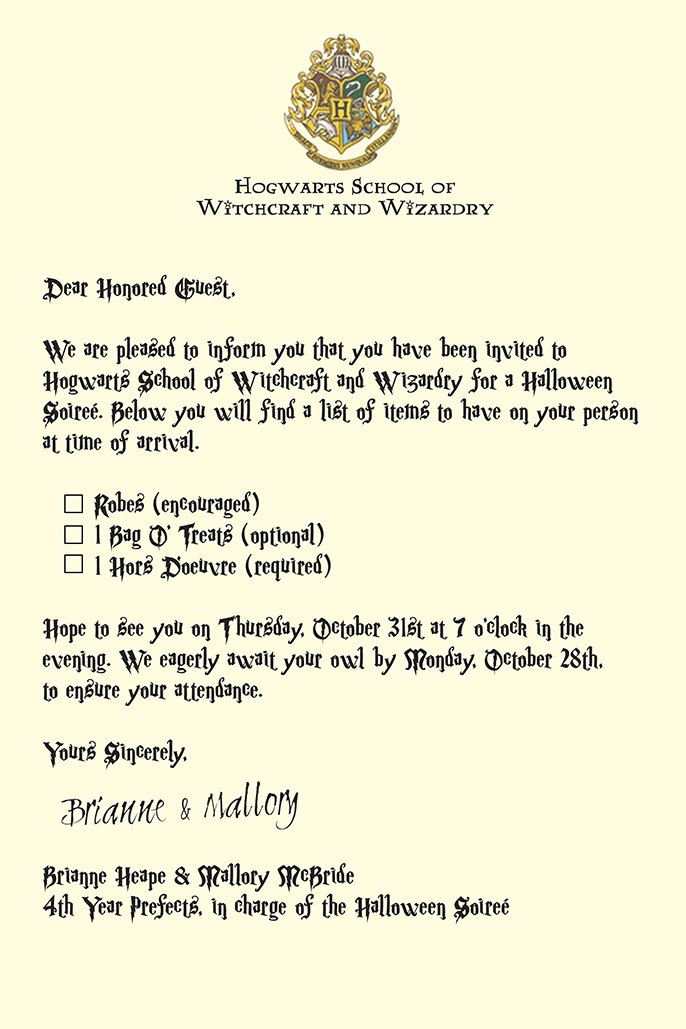 A one-way ticket aboard the Hogwarts Express served as our save-the-date.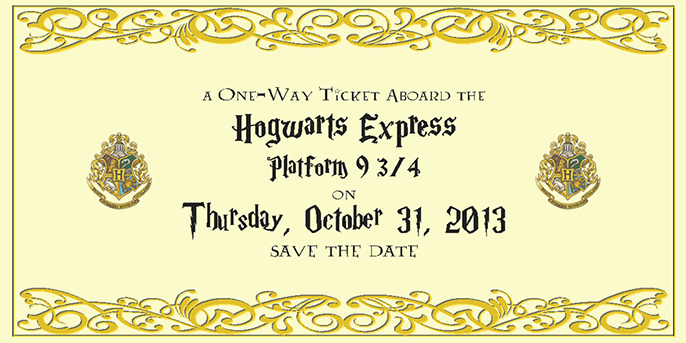 We are so looking forward to tonight and can't wait to greet all of our guest to Hogwarts! To keep up with the evening festivities, follow me (@briannejoy) and/or the hashtag #riddikulus on Instagram!
What are your big plans (if any) for Halloween?

facebook // twitter // instagram // pinterest // bloglovin'