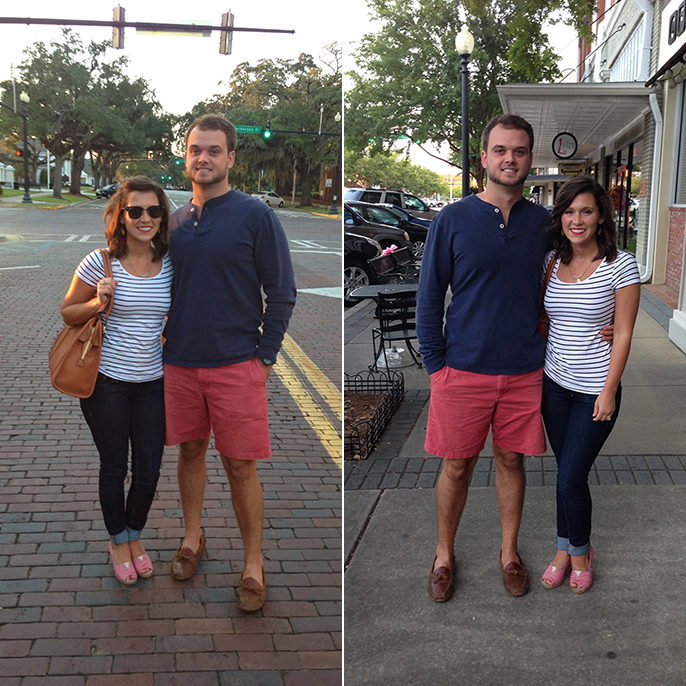 We kicked off the weekend in downtown Thomasville (as mentioned on Friday) with the Glows, Bethany (my sister), and Katie. First was dinner at George & Louie's, which served delicious food and has the sweetest owner. With a mean stack of fried green tomatoes, I'd definitely recommend this family owned and family friendly business!
The rest of the evening was spent at Bacchus Wine Bar & Lounge, where some young artist jammed outside on the patio. If it'd only been about 10° cooler, it would've been the perfect evening outside. After all, we had fabulous company!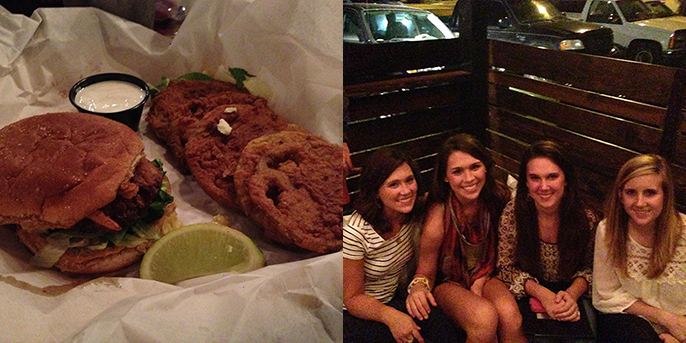 —
Saturday around noon, Mallory and I began our day trip to Auburn. She'd been itching to visit the city, see some friends, and watch the Tigers bring home a win… So that's exactly what we did! We strolled downtown, met up with friends, experienced Tiger walk, and enjoyed an early dinner at Amsterdam's Cafe.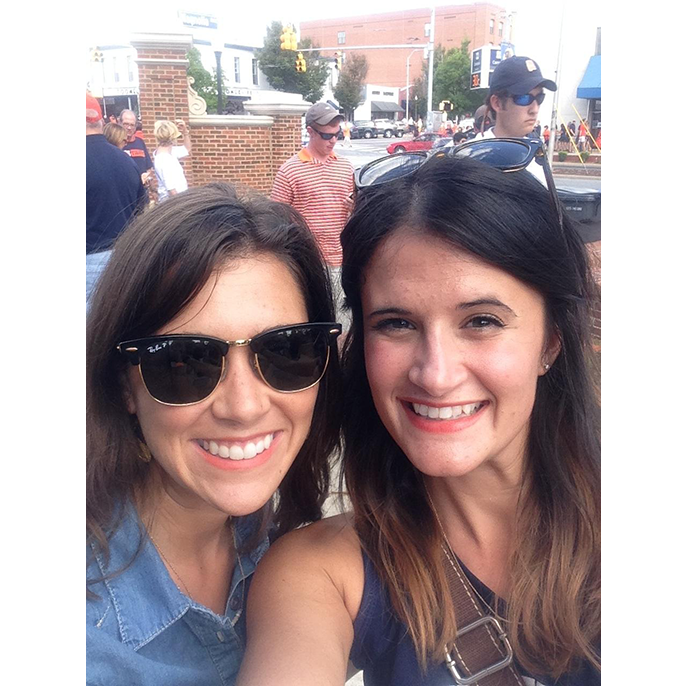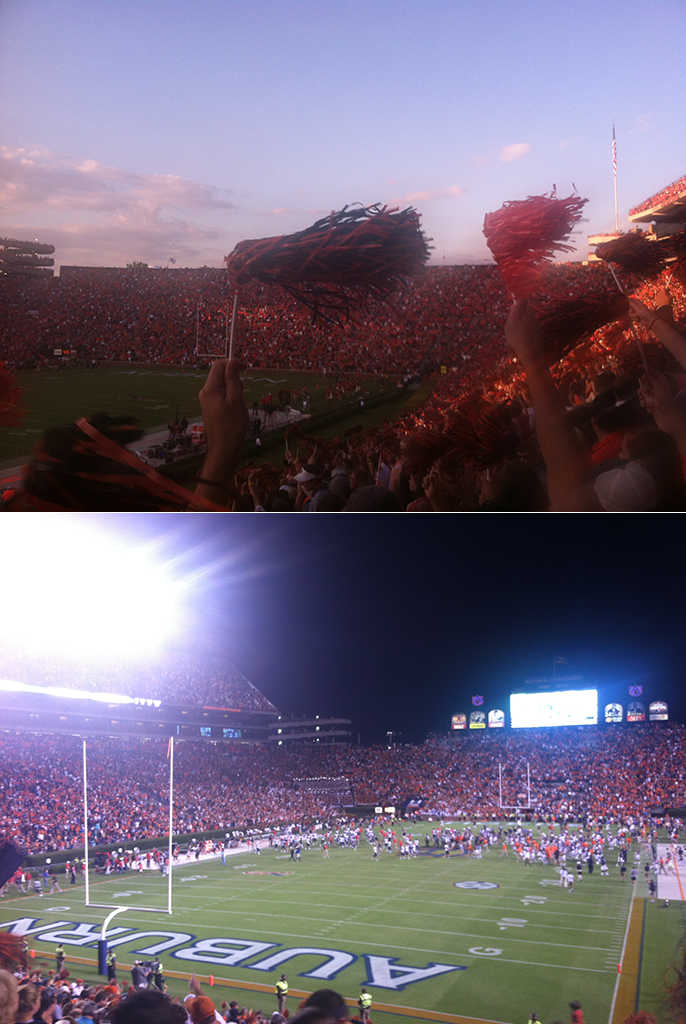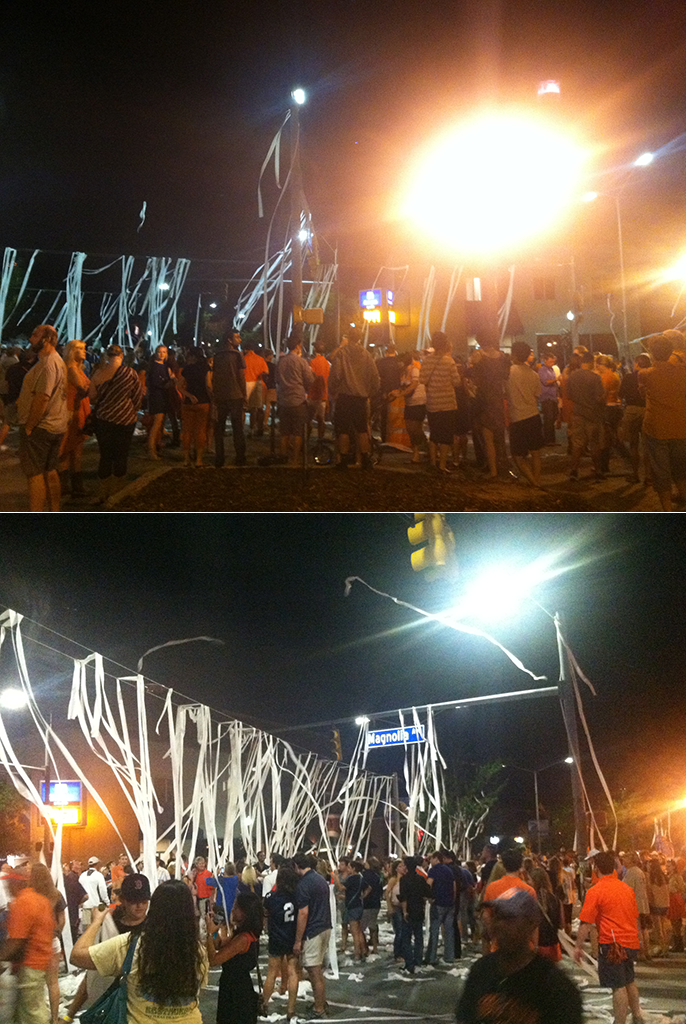 Above is a photo of us at Toomer's Corner. As tradition has it, whenever Auburn wins – Toomer's tree is rolled with toilet paper to celebrate the win! Sadly, the beautiful tree is no more, but you can see from the other photos that the tradition lives on! Since the devastating loss of the tree back in April, the fans have resorted to streaming the TP over the entire street corner. It's a tradition that's always a blast to be a part of and if you haven't before, you should.
Overall the very busy weekend left me in a state of sleep deprivation, but it was a blast and every minute was worth it. How did you spend your weekend?

facebook // twitter // instagram // pinterest // bloglovin'