Only 4 days into the month and I am already smitten with you, October. Yesterday, this gem from Emma Jane Designs appeared in my mailbox. I couldn't love it more and it's perfect with my monogram. Next out of the mailbox came my ideal, fall jacket from Anthropologie! It's soft, comfy, light, the perfect color, striped inside, and I can't wait to wear it. I might add, it was a 1/2 price find!
Other things I'm loving include my short locks. It took a couple of weeks, but I can finally say I love it. It's different, yes. It's trendy, yes. It's taking some getting use to fixin', yes. But, it's fun and flirty, it's a change, and I love that.
I'm also loving my main squeeze. (Duh, right?!) Lately, I just can't get enough of his baby blue eyes, kissable lips, and darn smile – yum! He makes my heart flutter, gives me butterflies in my stomach, and literally takes my breath away. (Sorry, I'm not sorry.) He's one of the greatest gifts the Lord has ever blessed me with. Everyday I love him more.
Speaking of my man, we've got a hot date to Thomasville tonight! It's the first Friday of the month and we had such a blast last time, that we're going back. Teal and David are coming, and we're meeting my sister and a friend of hers there too! It's going to be a good night.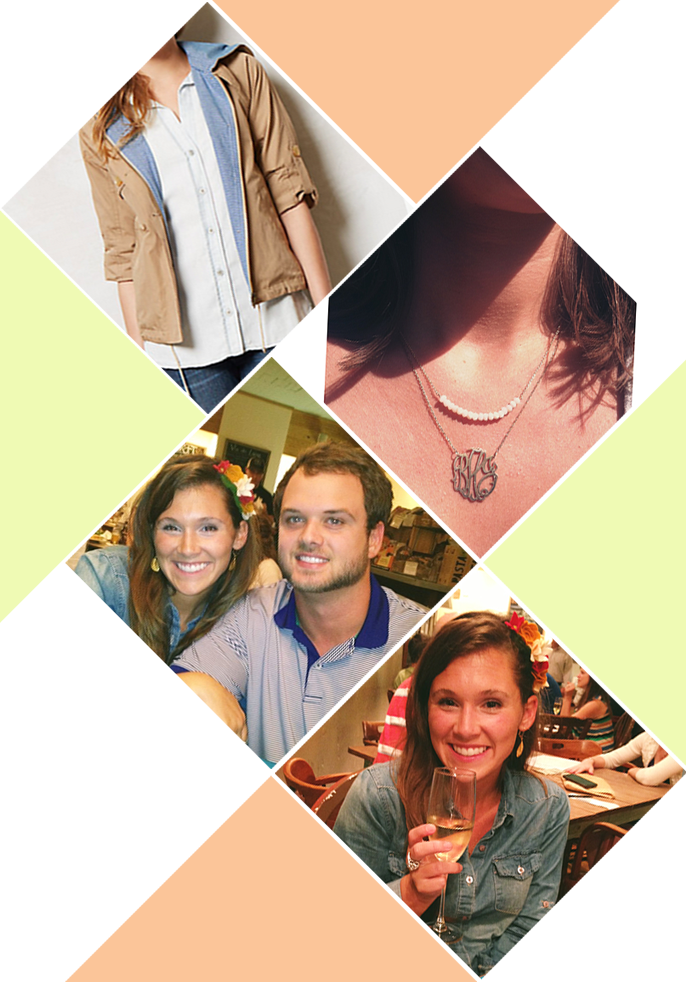 new jacket // emma jane necklace // date night in Thomasville // me on the last first Friday
Do you have any big plans for the weekend? Anything special that makes you happy it's Friday?
Happy first Friday, friends!!

facebook // twitter // instagram // pinterest // bloglovin'