Like many of you, we will be spending today with our loved ones. This morning, we are enjoying the company of my family and we're joining the Heapes for dinner. Nothing fancy, just family.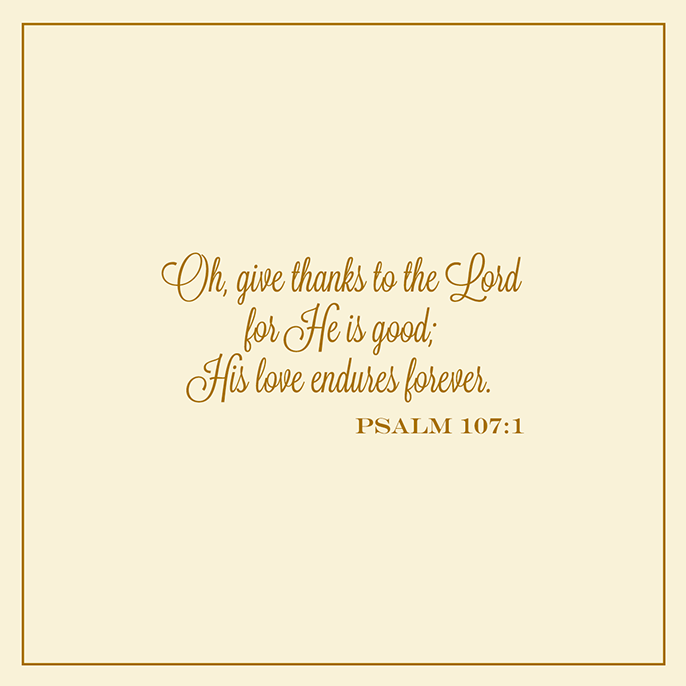 Today, as you go through your day, I pray you reflect on this verse and are reminded to give thanks to the Lord. Because just as the Psalm says, He is good; His love endures forever. And that my friends, is a great thing to be thankful for today and everyday.
How do you spend the holiday?

facebook // twitter // instagram // pinterest // bloglovin'