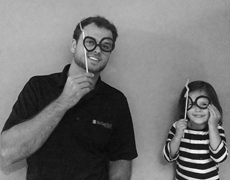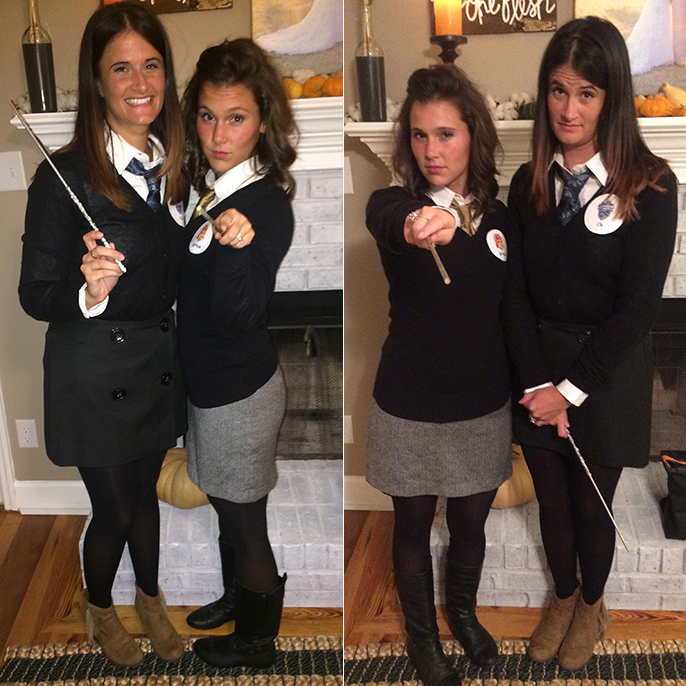 Meet the hostesses with the mostest, Mallory and muah – a.k.a. Cho and Hermione! I'm not sure if we had more fun planning the Hogwarts Halloween party or the actual party itself. We did really enjoy dressing as 4th year Prefects, sipping on our Butterbeer, and watching it all come together so perfectly.
Possibly my favorite photo from the night came early on during the photo booth prep. We were testing out the camera and my subjects happened to be two of my favorites. Justin loves Beau Beau, and Beau loves her 'Ustin.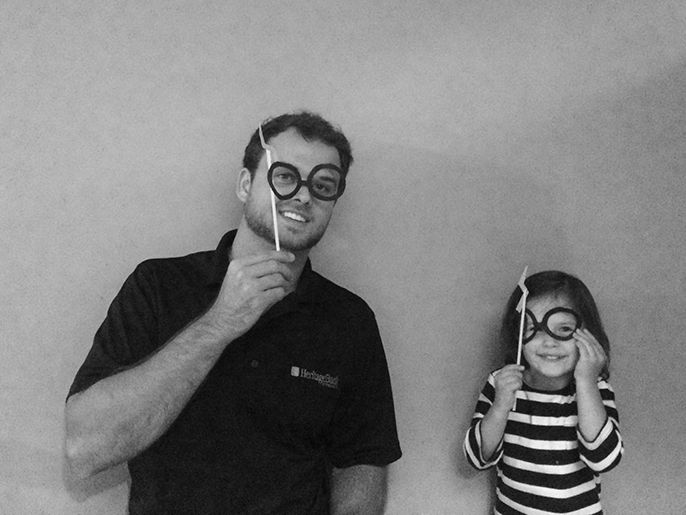 Isn't that the sweetest?
As promised, here are the photos snapped in the photo booth! I absolutely love that so many people participated and that so many awesome shots were captured. We really had the most wonderful guests!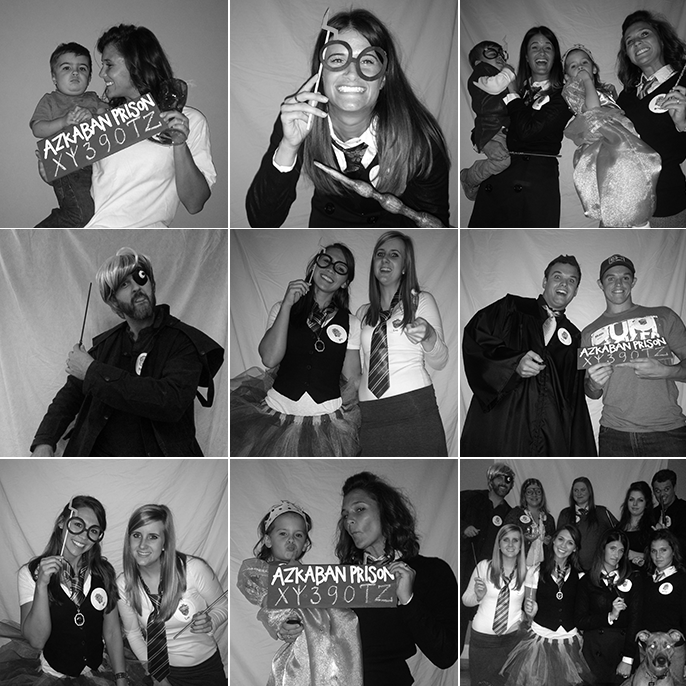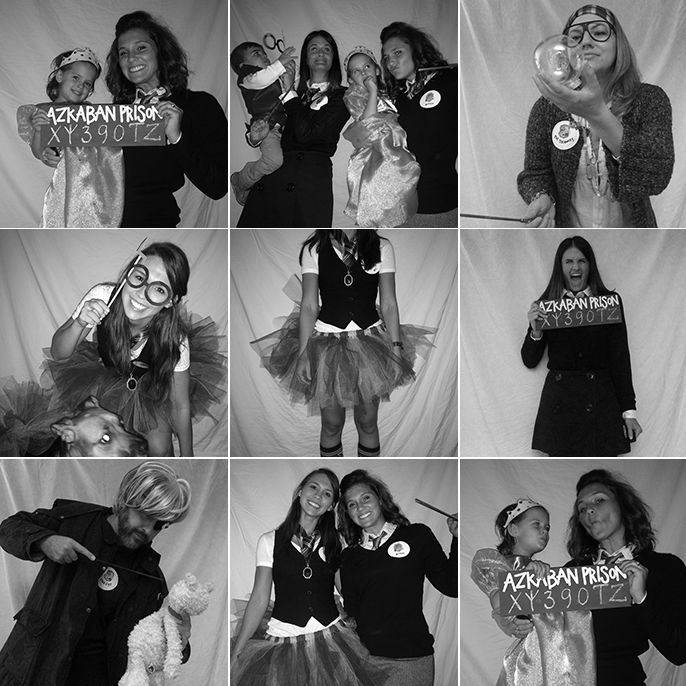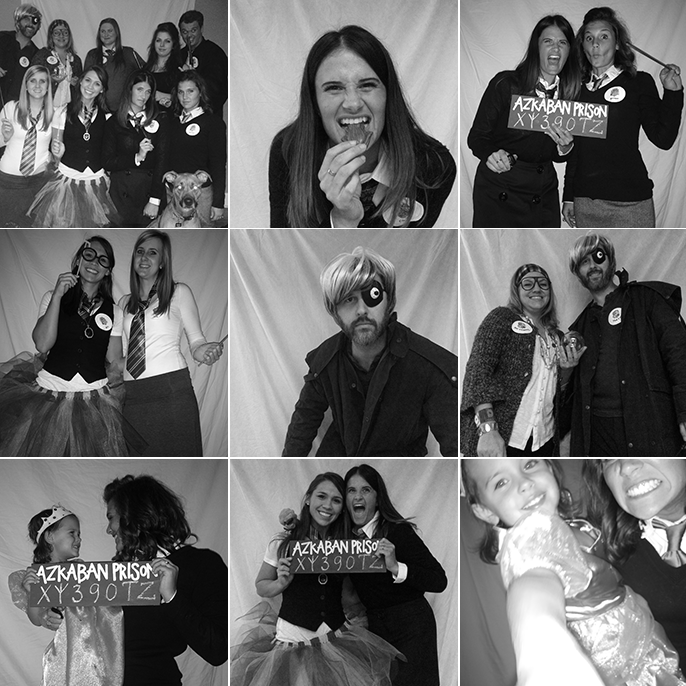 Seriously, thank you to everyone that stopped by, dressed-up, and participated in the Hogwarts fun! You all made it such a blast. I must say, it's in the books as a huge success! We're already planning our next big shindig!
*For those curious, we had the following characters make an appearance: Alastor "Mad-Eye" Moody, Professor Sybill Trelawney, Bellatrix Lestrange, Cho Chang, Ginny Weasley, Cedric Diggory, Hermione Granger, and two Gryffindor students.

facebook // twitter // instagram // pinterest // bloglovin'