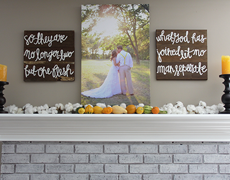 One of my absolute favorite pieces of fall/winter decor is our cotton garland. I crafted some in the past and used it throughout the fall and into the Christmas season. Last year, I used it for an arrangement on our entertainment center; this year – we've got a mantel! Eager to decorate the mantel for the fall season, I put in my order of cotton stalks from several local farmers. Honestly, I usually put this pressure on my Daddy. He knows the farmers a bit better than I do. Most of them don't mind me stopping by and snagging a few stalks, but others will pick it for me.
For all of the non-Southerners, it's called cotton pickin'.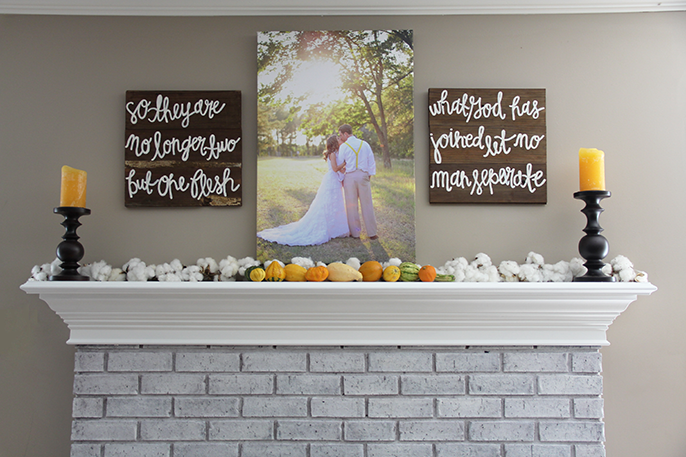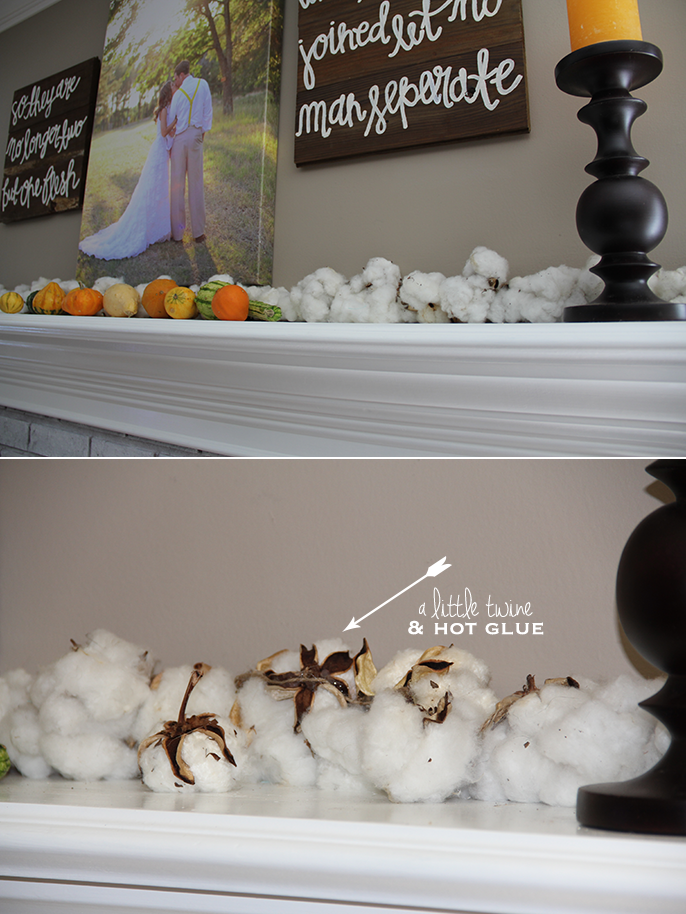 If you can get your hands on some cotton stalks, this may be the easiest tutorial ever.
For this project, I let the stalks sit outside for a day or two. This helps to debug them and allows any bulbs that haven't bloomed to do so, hopefully. The more bolls the better! Then, snip all of the bolls off of the stalks.
With a little twine and hot glue, I connect the bolls for the garland. Voila, you have a truly southern, cotton garland! Perfect for a mantel, a Christmas tree, or any fall arrangement!
Most of the pumpkins and gourds pictured have already said good-bye, and I image the others won't be too far behind them. In fact, last night I had Justin pull down our Christmas decor. So mentally, I've prepared for the pumpkins to go. I'm bound and determined to wait until after Thanksgiving to actually decorate for the new season, but I've already been bitten by the Christmas bug.
With that said, I hope in the upcoming weeks I can share more of our home decor and other DIY projects with you all. It's been far too long!

facebook // twitter // instagram // pinterest // bloglovin'