It's always a blessing to have a vacation, even if it's just a weekend getaway, but especially if it falls on the holiday of love. This year, Justin found a way for us to spend Valentine's Day in a place that is extremely special to us. On September 1, 2011, he proposed on a beach in Grayton – since that day, it's safe to say Grayton Beach is one of our favorite places.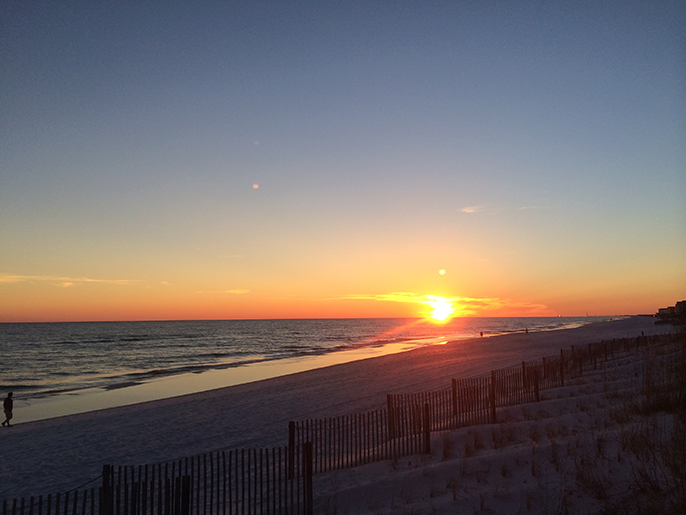 We arrived on Thursday, just in time for a beautiful sunset over the Gulf. No matter how many sunsets (or sunrises) I witness, I'll always be a fan of the picturesque horizon. To think the Lord paints with those breathtaking colors each and every day, just for our enjoyment.
The next day, Justin was tied up with work for the morning – so I spent the day soaking up the sunshine, with my toes in the sand and a book in my hand.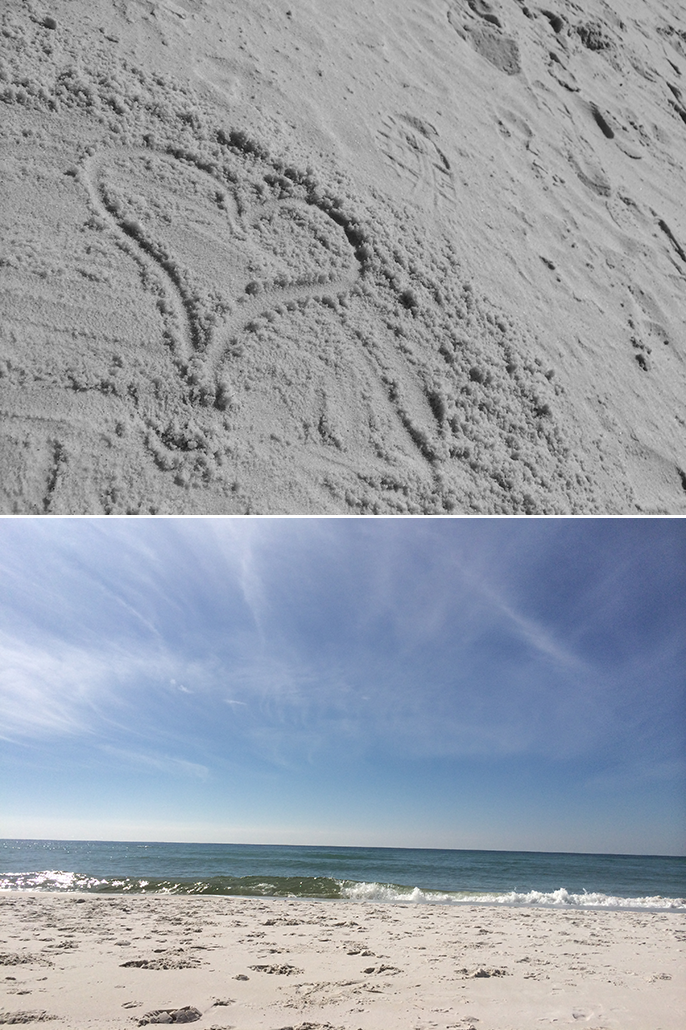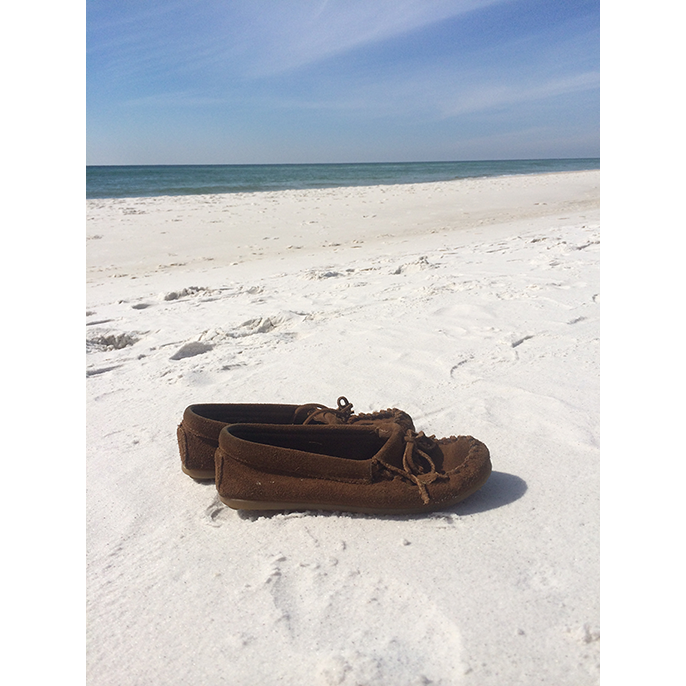 There is no denying that the beach (any beach really) is my heaven on earth. Rain or shine, I'll pick the salty water and sandy beaches. (Even if it's too cold for flip flops, shorts, or bikinis!)
Friday was Valentine's Day and Justin made dinner reservations for two at The Red Bar. A little over two years ago, this is where we dined after I said yes to a very important question – so I was overjoyed to be back. As usual, the food was phenomenal and the company was perfect. Of course, I couldn't resist a good food pic – that is until the flash went off and all eyes were on me. So embarrassing. Dang you, flash!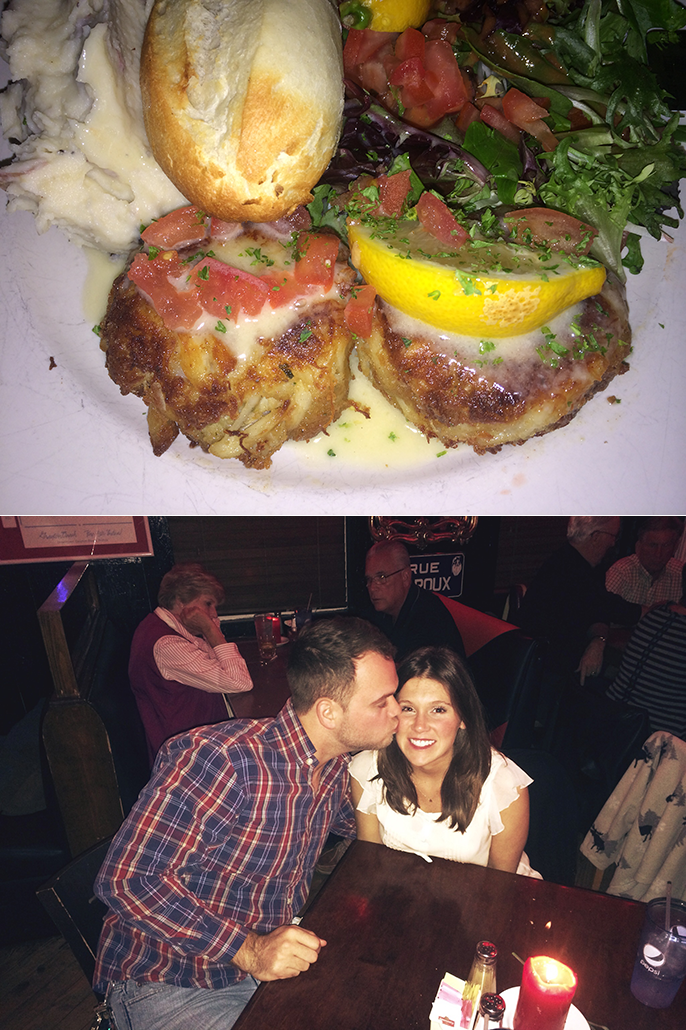 He surprised me with the kiss, which if you know Justin, is totally out of character. Lately he has been exceptionally sweet, doting, and overly romantic! It's been so sweet and a huge blessing, especially since I haven't been feeling myself recently.
On our way out of town, we stopped at the famous Donut Hole for the French toast special and donuts – of course! We were first-timers and couldn't have been more pleased with our treats. We will definitely be back!
We spent the rest of the weekend laying low and working on home projects. I'm happy to say, we checked a lot off of our to-do lists this weekend. Celebrating George Washington's birthday with an extra day off of work definitely helped!
Hope you all had a wonderful Valentine's Day and a nice long weekend. How did you celebrate with your loved one? Or are you one of those Valentines haters?

facebook // twitter // instagram // pinterest // bloglovin'