One of my healthier, pregnancy cravings has been for fresh fruit. Any fresh fruit, I just can't get enough – blueberries, strawberries, kiwis, peaches, bananas… the list could go on and on!
While scrolling through Pinterest recently, I saw a recipe for coconut water popsicles and the idea was formed. Coconut water + fresh fruit = great, ice cream substitute, right? For the next 24 hours I couldn't stop thinking about the concept, so off to Publix I went for coconut water and popsicle molds.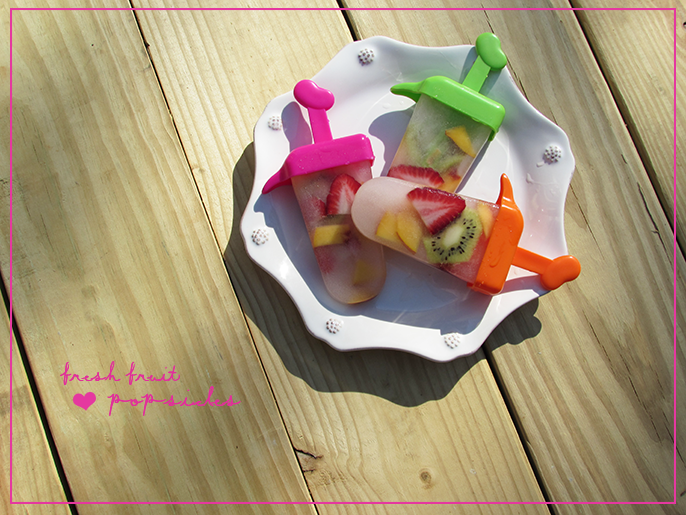 fresh fruit (all of your favorites)
coconut water
popsicle molds

Fill 3/4th of each popsicle mold with coconut water, add slices of your favorite fruits, and move to the freezer.
Take 'em out on a warm day, serve and enjoy!
I chose to use strawberry, kiwi, and peach slices for this batch and I must say, it was a delicious combination. However, I intend to try blueberries, pineapple, nectarines, grapes, and maybe bananas too! Honestly, I don't think you can go wrong.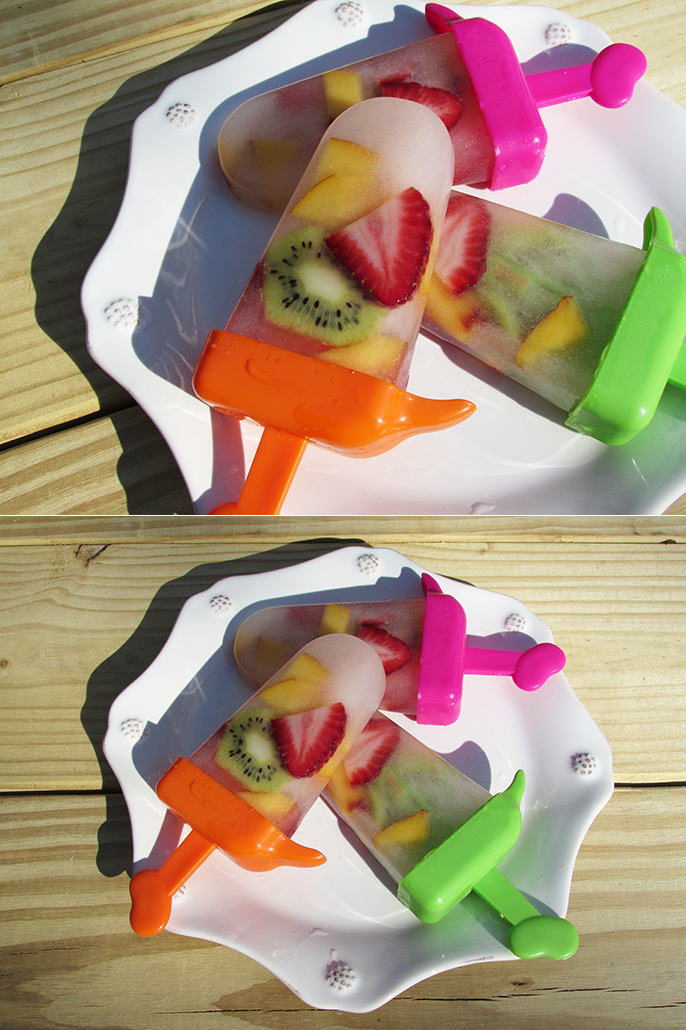 Another idea would be to use a flavored, coconut water (available in chocolate!), which I didn't know existed until my Publix run. If you happen to try this recipe out with the chocolate or another flavored coconut water, let me know how it is. I'd love to try it!
Can you tell I'm ready for spring and this warmer weather to stay around?

facebook // twitter // instagram // pinterest // bloglovin'