After NYC, we took a train to Washington, D.C. for a bit more touring. My fascination with our nation's history had me super eager to visit the capital. To start our day, we stopped at the Pentagon. If you've ever been before, you know that there is absolutely NO photography allowed. So even though I didn't get a photo of the Pentagon, I snapped a few at the Pentagon Memorial – which includes a few glimpses of the Pentagon.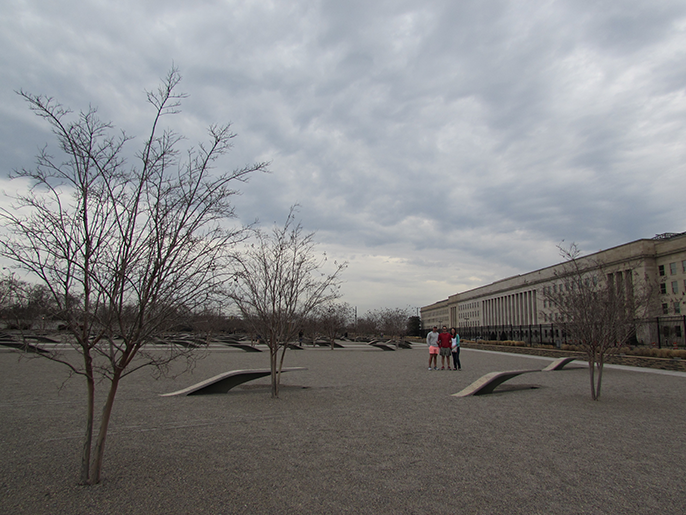 After the Pentagon/Pentagon Memorial, we made what we thought was going to be a quick stop by the Arlington National Cemetery. I was itching to see President J.F. Kennedy's gravesite and the grave of the Unknown Soldier.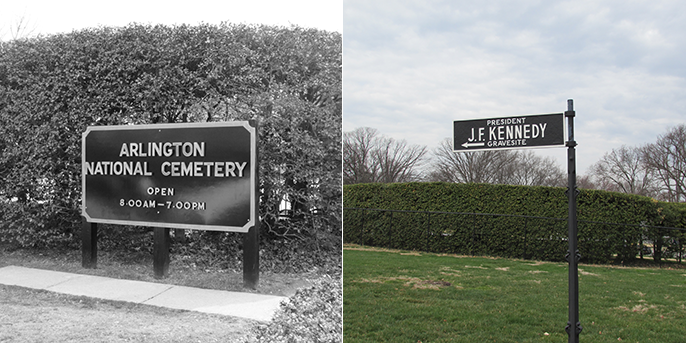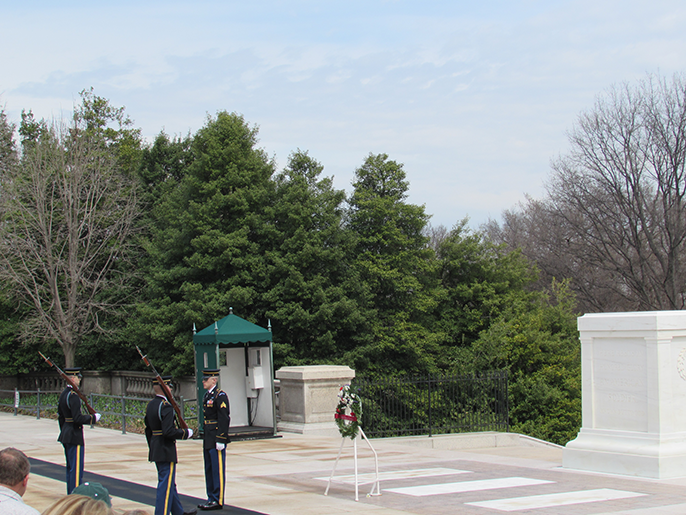 While this isn't the greatest photo, we were able to see the changing of the guards in front of the Unknown Soldier's grave. Little did we know at the time, but we were in for a very special treat. The Prime Minister of Tunisia was visiting and brought a beautiful wreath for the gravesite. Due to his visit, troops of each military branch were represented for the firing of cannons and a lovely ceremony. Unfortunately for me, about halfway through the ceremony, my swollen feet were done for and I had to leave to find a seat nearby. However, Justin and Chris really enjoyed this extremely rare opportunity.
After almost three hours in the Arlington National Cemetery, we ventured to find lunch outside of the Washington Monument. We toured several national museums and admired the monstrous architecture. From the photos below, you can't tell how enormous these buildings actually are – but they are huge!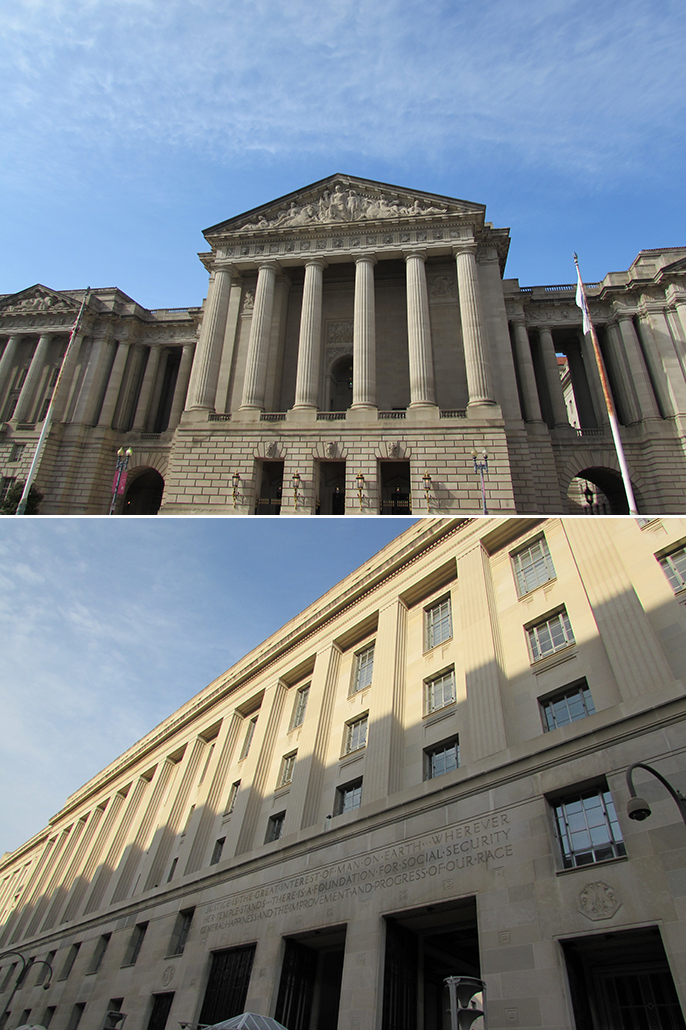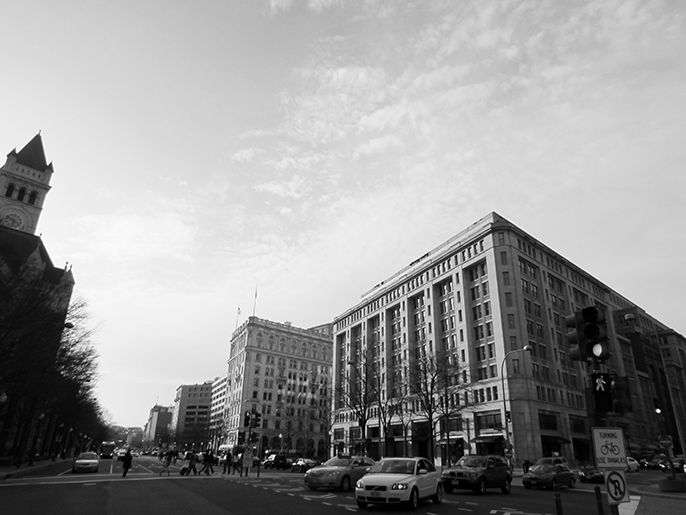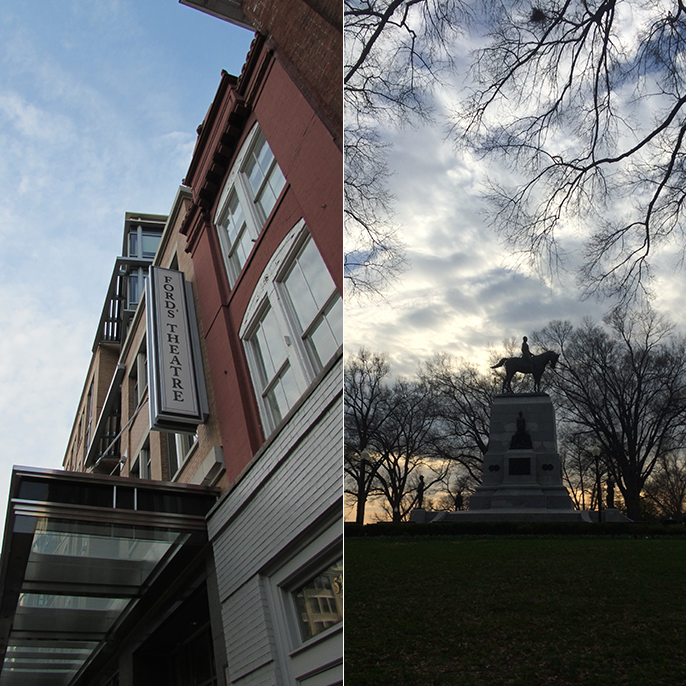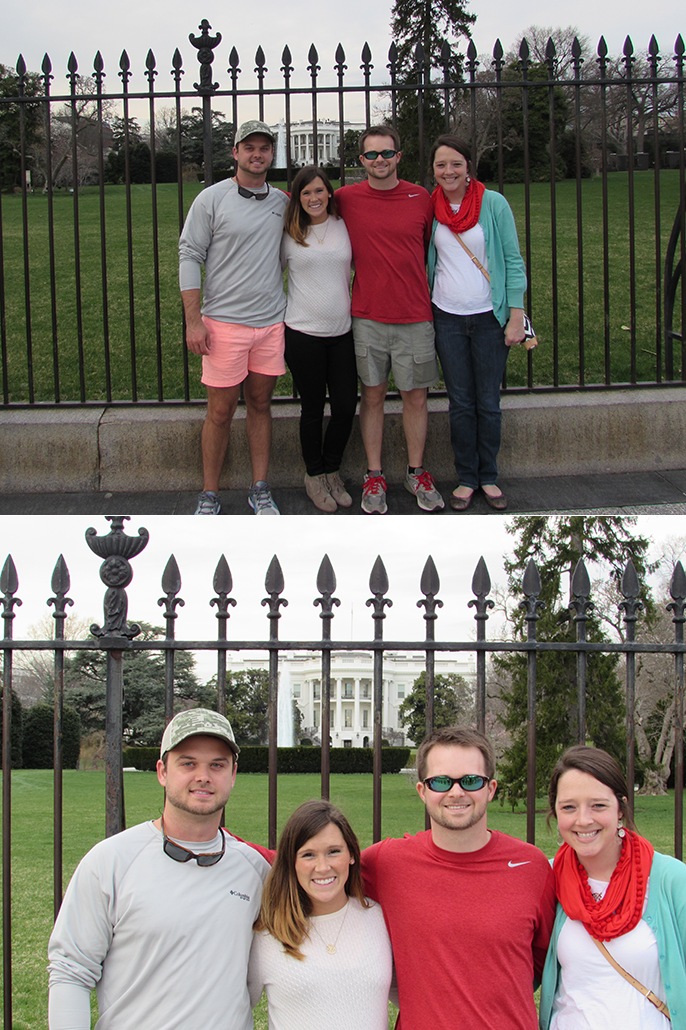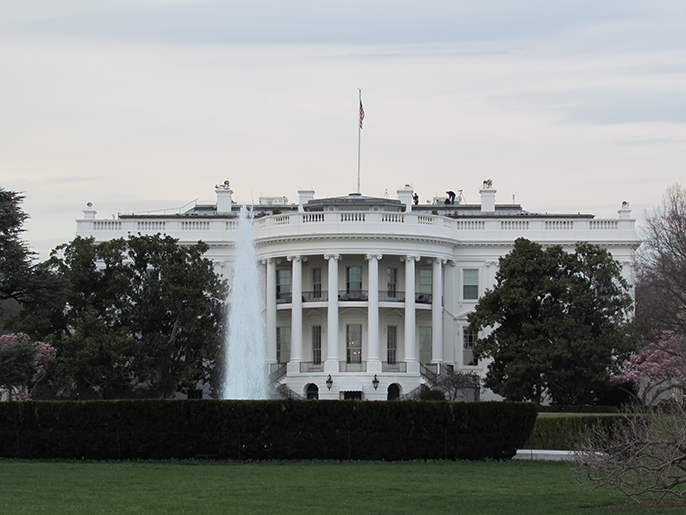 One of my favorite attractions was the White House. I'm sure my obsession with U.S. Presidents and Scandal had nothing to do with this being a favorite stop… We took lots of pictures in front of 1600 Pennsylvania Avenue. Unfortunately there were no First Family sitings and only glimpses through a zoomed in lens at the guys on the rooftop.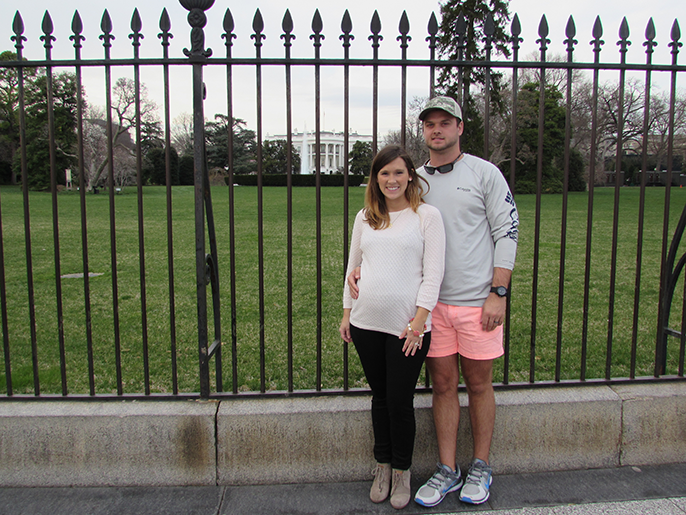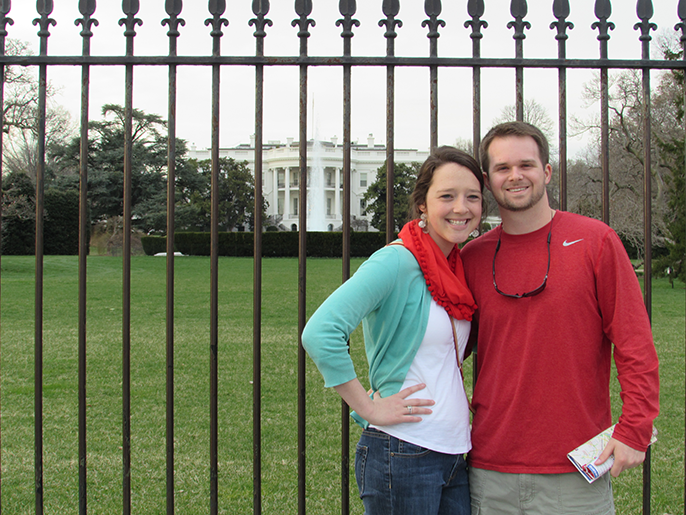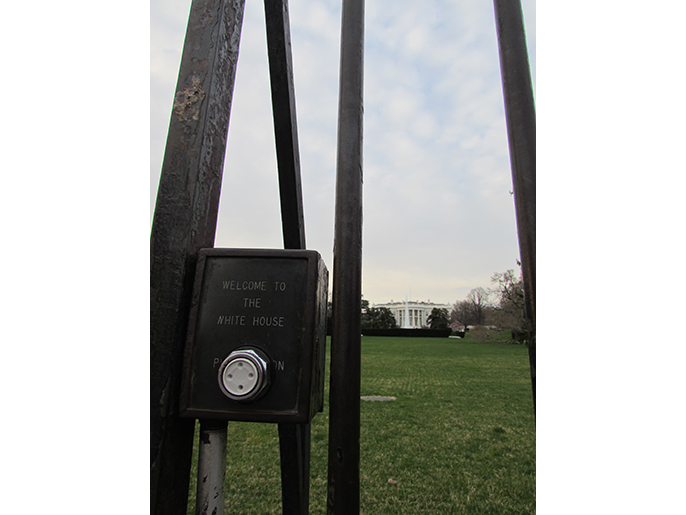 For some reason I loved this little, "Welcome to the White House" gadget that obviously use to read, "Push Button." Sad story, the button no longer works.
Oh and the cherry blossoms were in full bloom while we were visiting, and my, oh my were they beautiful!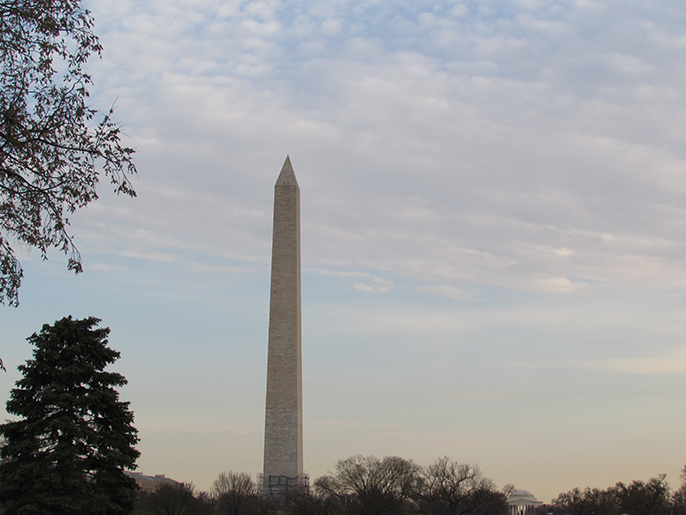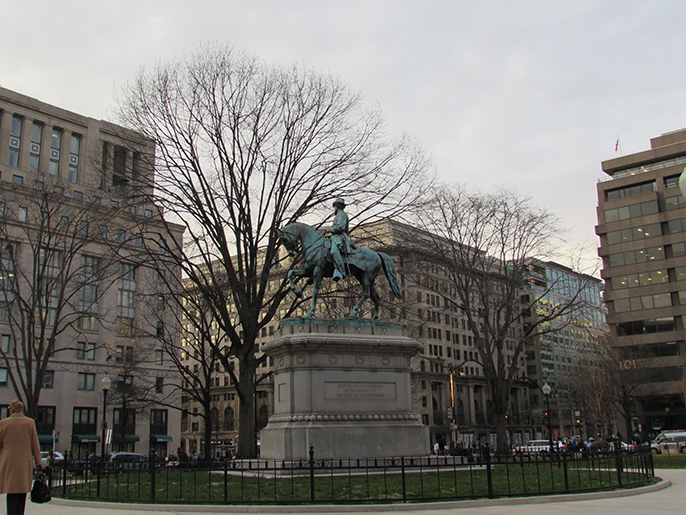 All in all, I adored Washington, D.C. It was hands down a better pace of life for me and full of so much history, that I'm sure I could be entertained for years to come. It's definitely a place I want to visit again and I'm so glad I was able to tour the city with some favorite people.
For the first part of our Heape family vacation, click here!

facebook // twitter // instagram // pinterest // bloglovin'