Knowing this was our last shower for baby was honestly bittersweet. It's been such a blessing to be able to celebrate our girl with so many family members and friends over the last month or so. However, as the showers come to an end, that means we're days closer to meeting our sweet girl and for that we're so excited!
Over the weekend, my sister-in-law, cousin, and dear friend hosted an absolutely, lovely shower for baby Heape. It could not have been more perfect or any sweeter. Not only did they think of absolutely everything, but the guests made the day one for the books. We are so thankful for everyone that stopped by and all of the darling gifts we received. There is no doubt, we are loved beyond imagine!
As you may remember, one of my early pregnancy cravings was Dunkin' Donuts, blueberry munchkins. Because of this, they made sure to include these on the menu! I may or may not have brought home a dozen or so.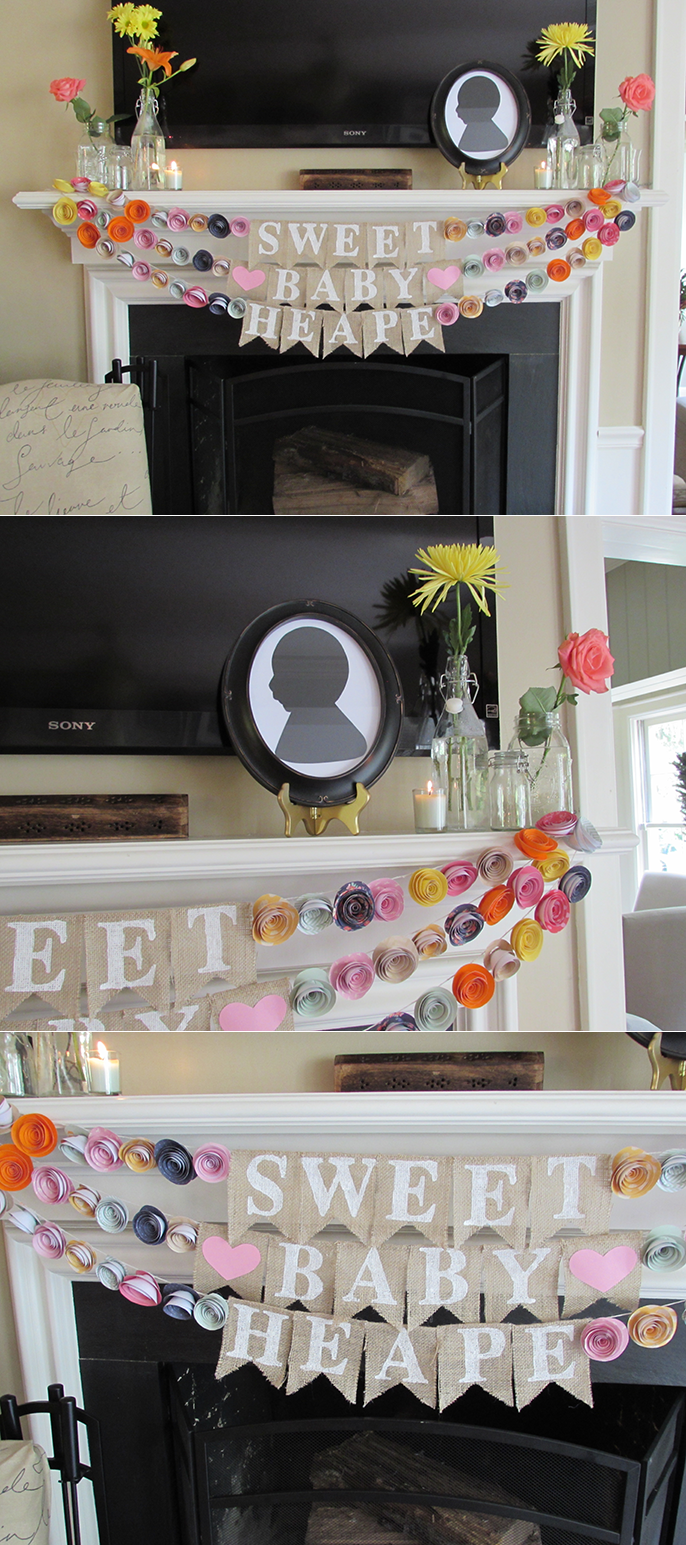 Although the framed silhouette looks just like Justin's profile, it's actually the silhouette of our girl! Carolyn printed our ultrasound and traced baby girl's profile. Isn't it perfect? I can't wait to hang her silhouette and the banner in baby girl's nursery!
While the guests were arriving, they asked each guest to color a print out of a letter or number. They plan to put them all together to create a learning book for baby.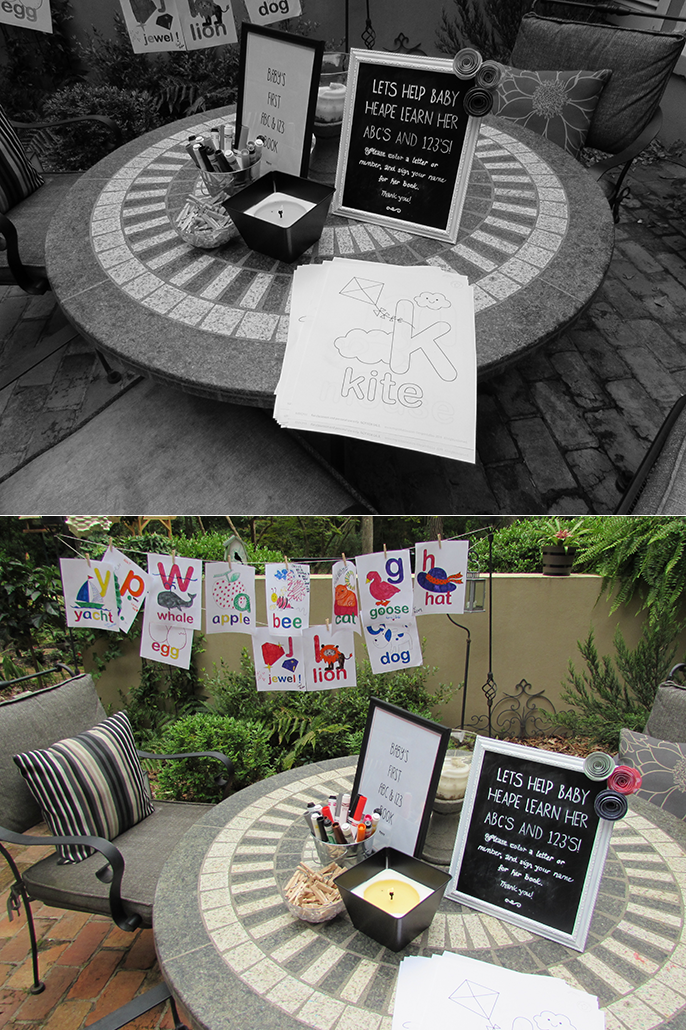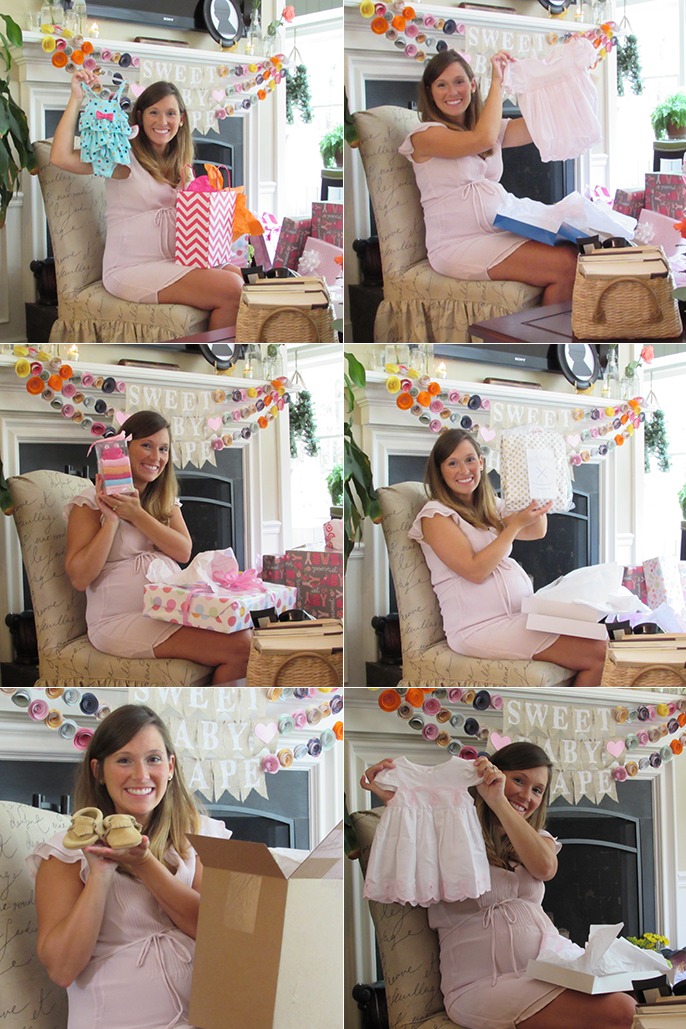 The hostesses also asked each guest to leave wishes for baby and advice for me. Reading each card later that evening was so much fun and a few had me laughing.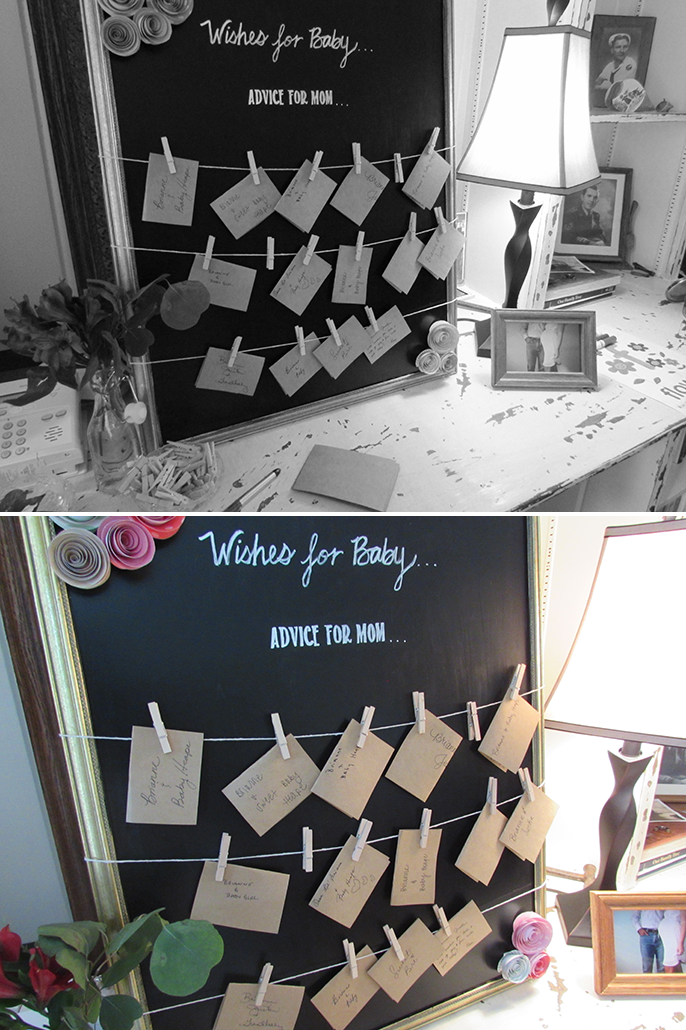 Below is a photo of me with all three of the lovely hostesses. They truly went above and beyond.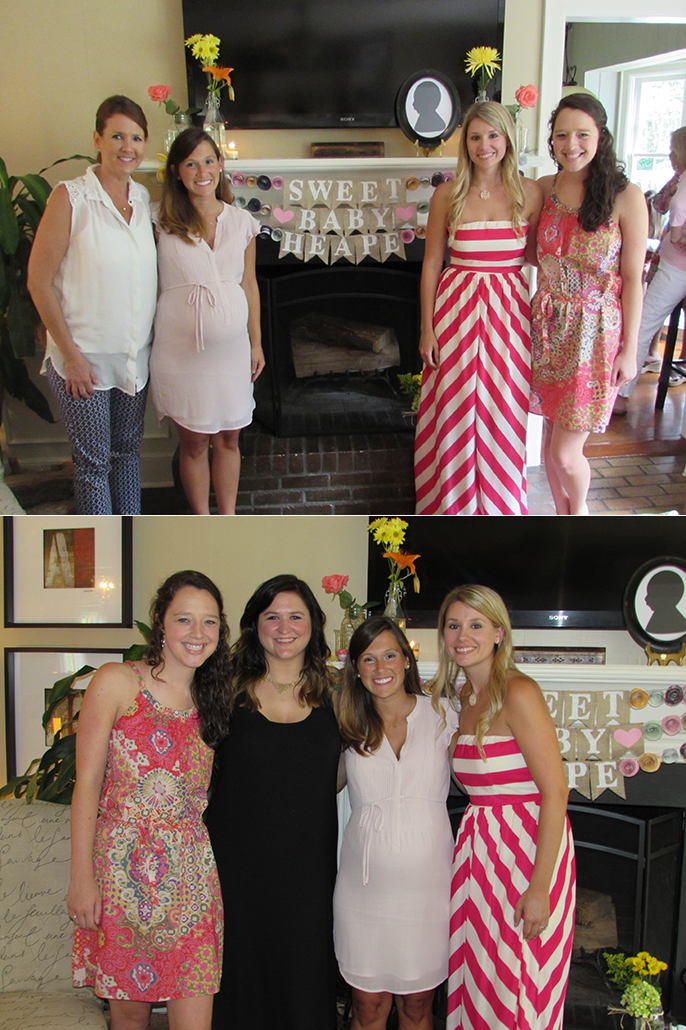 Below are photos of me with my mom, my mother-in-law, and Meme (Justin's grandmother). Meme was so excited to get a photo of her touching my belly.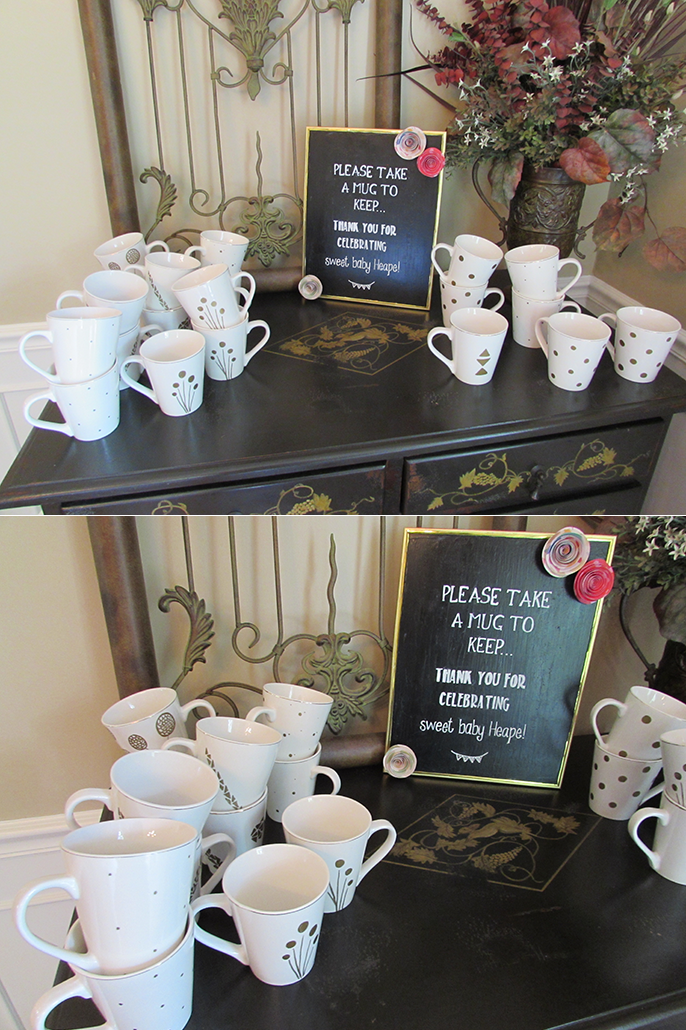 Before the guests left, each one was invited to take a coffee mug as a party favor. I loved each of the designs – all of which were custom art by Carolyn. I can't wait to sip coffee from mine while holding this precious girl on the way.
Carolyn, Kaylee, and Soraya, thank you so much for hosting such a wonderful shower. From the food to the favors, everything was perfect! And a special thank you to Rachel, for the 170+ photos from the day. You're the best!

 facebook // twitter // instagram // pinterest // bloglovin'