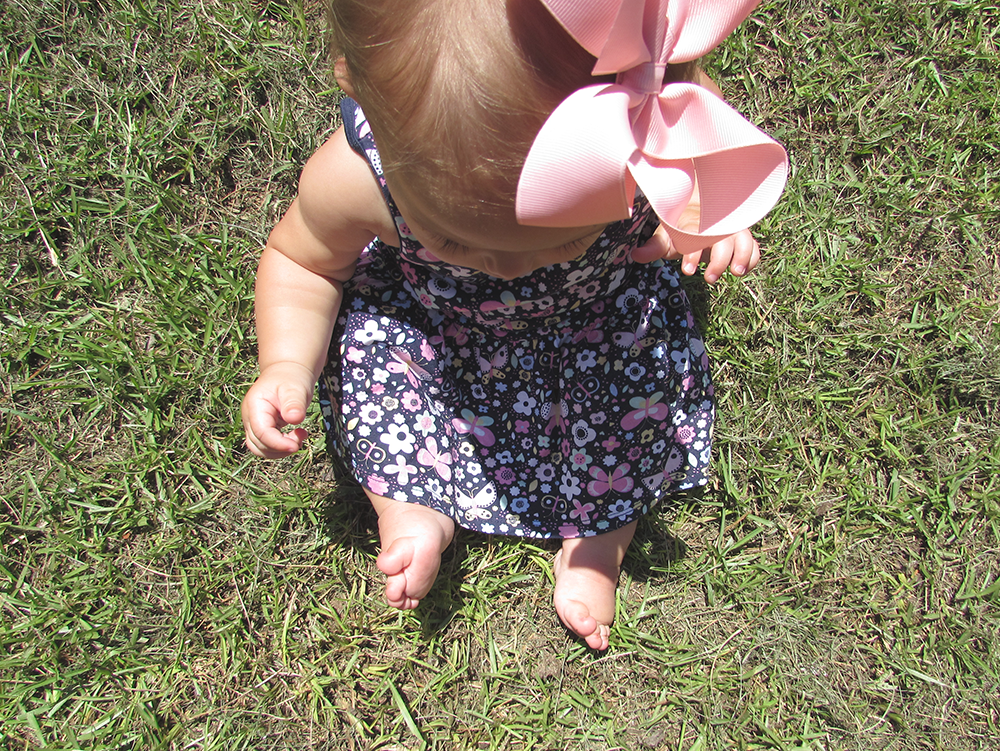 A beautiful feet update is long overdue. We're 5 months into the shoes and bar phase of treatment and I'll be the first to say it wasn't as easy of a transition as I'd hoped. A mere hours into this phase, Joy Belle (like with the casts) figured out how to get out of the shoes. I'll admit that re-lacing shoes on an infant isn't an easy task, but it does beat a 3+ hour drive to Atlanta.
In the last update, I told you how much Joy Belle was enjoying bath time and I'm happy to report that hasn't changed. I remember in the early days of learning about her clubfoot diagnosis, crying thinking my little girl would miss out on so much. After months of sponge baths, I was afraid she would hate water. I'm so glad that isn't the case. Just last week, Joy Belle had her first pool day. She loved it. Hello, water baby!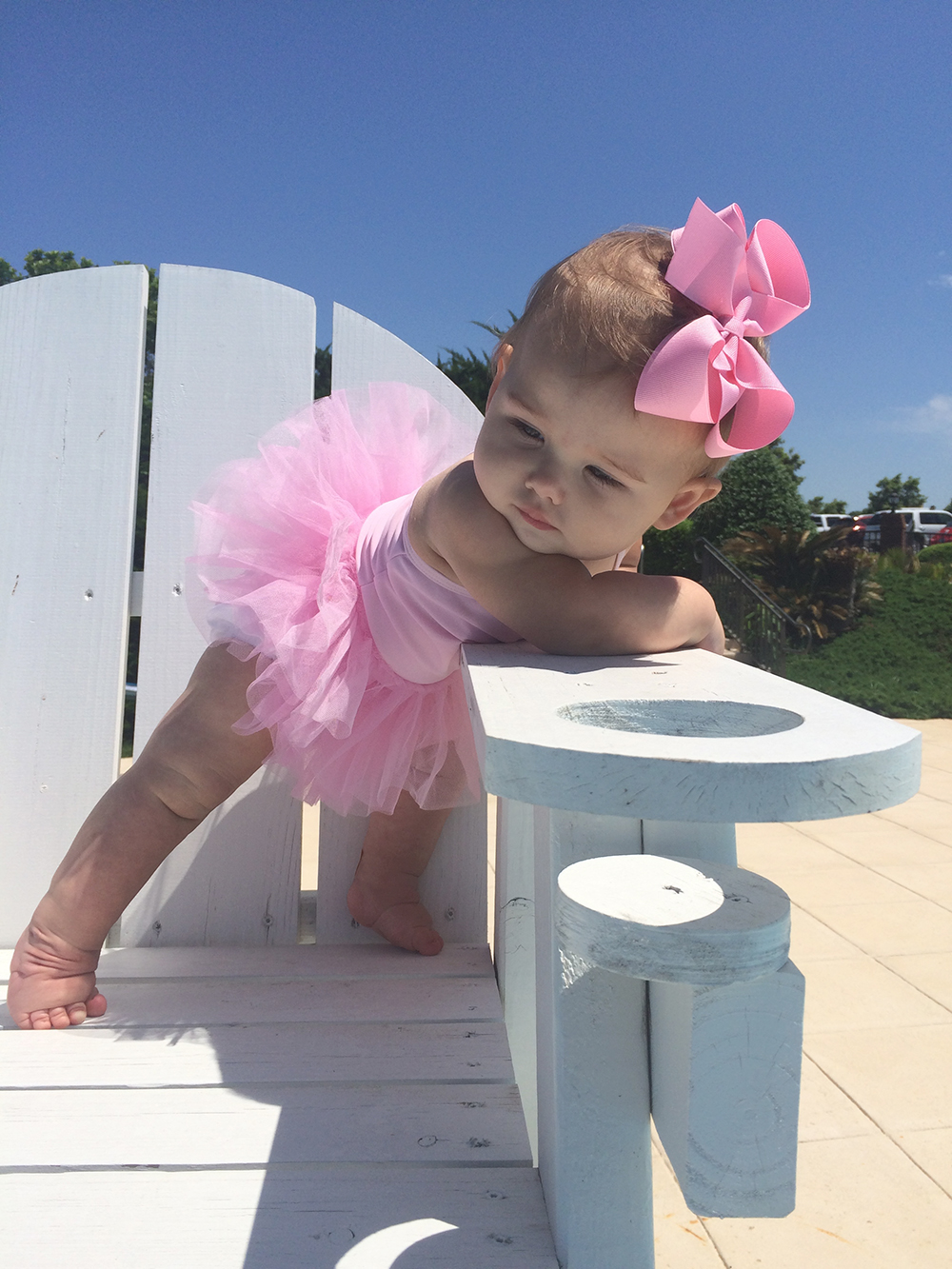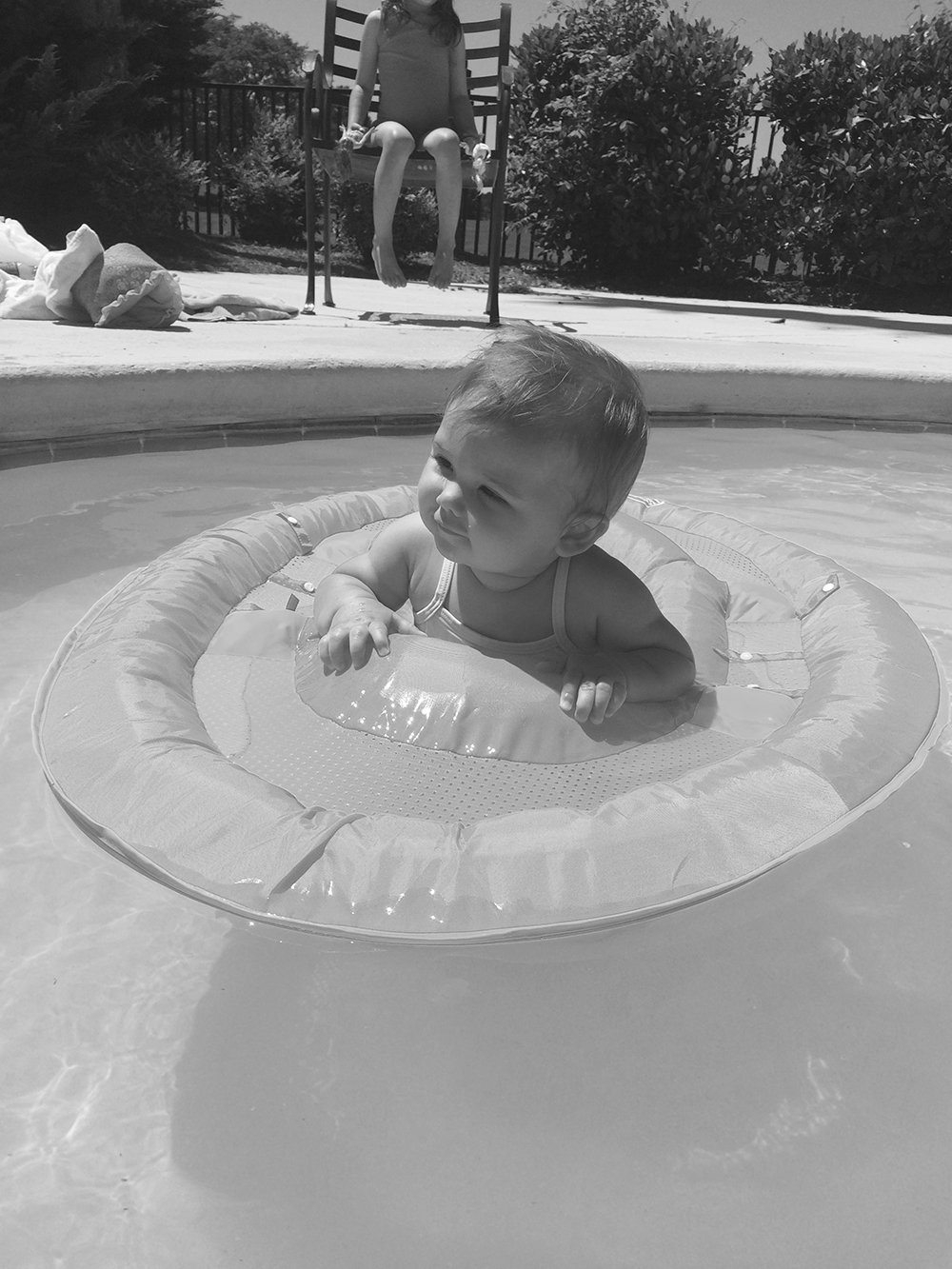 Looking back on the last year (yes, year!), it's truly a blessing to see how the Lord has used her clubfoot journey for His glory. I'm a stronger person – wife, mom, daughter, sister, and friend. And not just me, my marriage. Obviously, I would never choose to go through all we've been through,  but I can say that I couldn't have done it with out Justin by my side. I'm a better mom than I would've been without the challenge. I take less for granted, value things a little more, and know that the Lord is ultimately in control. Lessons that most mothers will learn at some point, but lessons I had to learn sooner than later.
You may or may not be familiar with Corrie Ten Boom's The Hiding Place, but it's an inspiring story of how she and her sister, Betsie, were imprisoned by Nazis for hiding Jews in their home. During their imprisonment, they continuously turned to the Lord and scripture for strength and hope. Daily, they praised Him. One night they noticed they weren't alone, their bunker was home to fleas. In the darkness the sisters found a crack of light, grabbed their Bible, and read 1 Thessalonians 5:16-18.
Rejoice always, pray continually, give thanks in all circumstances; for this is God's will for you in Christ Jesus.
Give thanks in all circumstances. For Corrie and her sister, this was the answer. Together, in the damp and dark bunker, they praised the Lord. They thanked Him for allowing them to be together, for their Bible, for the opportunity to tell others about Him, and… for the fleas. As Betsie  pointed out to Corrie, He doesn't say to "give thanks in pleasant circumstances" but "in all circumstances." So, they praised Him for the bunker filled with fleas.
It wasn't until later that the girls would learn, the guards and soldiers stayed away from them because of the fleas. They weren't beaten or harassed, because of fleas.
I may never know why the Lord blessed me with a child with clubfeet. Joy Belle may never know why He created her with crooked (and now wrinkly) little feet. But in all circumstances, I want to teach her to give thanks. I want to show her through my example, to praise Him in the good, bad, happy, sad, simple, and difficult times. Because our clubfoot journey, is God's will for her, for me, for us.