Back in February, I shared how we'd introduced and embraced essential oils into our home. Since then, I've had several of you inquire about them, specifically about how I use the oils with Joy Belle and which oils are safe for babies. To be honest with you, I was a bit leery of the oils in the beginning, especially when it came to using them on my baby. However now, they are my go-to whenever she's cranky, sleepy, teething, or has a bruise, scratch, or bug bite.
As I started making notes on my baby oil collection, I realized I could write a book on all of the oils, blends, and uses. So I decided to share a peek at my collection, along with a brief summary of uses, and will share more about the oils, blends, and uses in more detail later.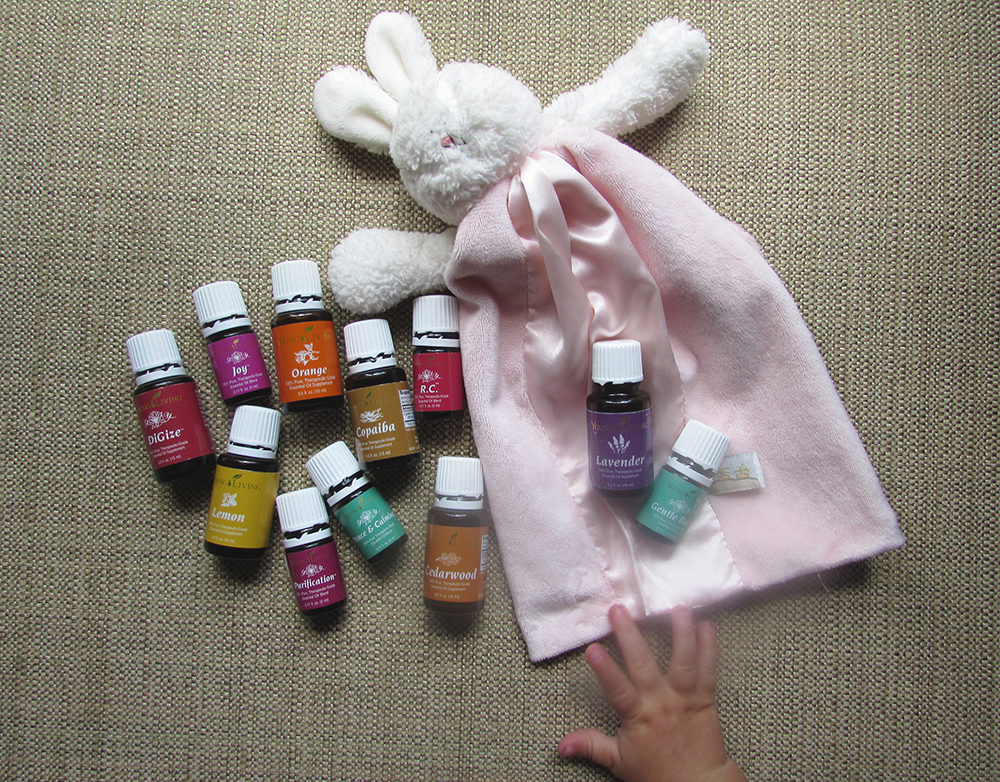 Pictured are the oils I used most with Joy Belle, always diluted!
As my baby oil collection continues to grow and I continue finding new oils and blends that work for us, I promise to share more. We are definitely still newbies when it comes to our oily journey, but I want to use the knowledge I've learned to help others along the way.
If you are interested in signing up as a wholesale distributor (this does not mean you have to sell anything!), a retail customer, or just learning more about essential oils, you can read more here.
Please note that all suggestions are of my own opinion and specific to Young Living essential oils. My statements have not been evaluated or approved by the FDA. In no way am I suggesting that these oils will cure, alleviate, treat, prevent, or diagnose a disease, symptom, or injury. Please do not replace your current prescriptions or OTC medications based on the information provided on this blog. Keep out of reach of children.