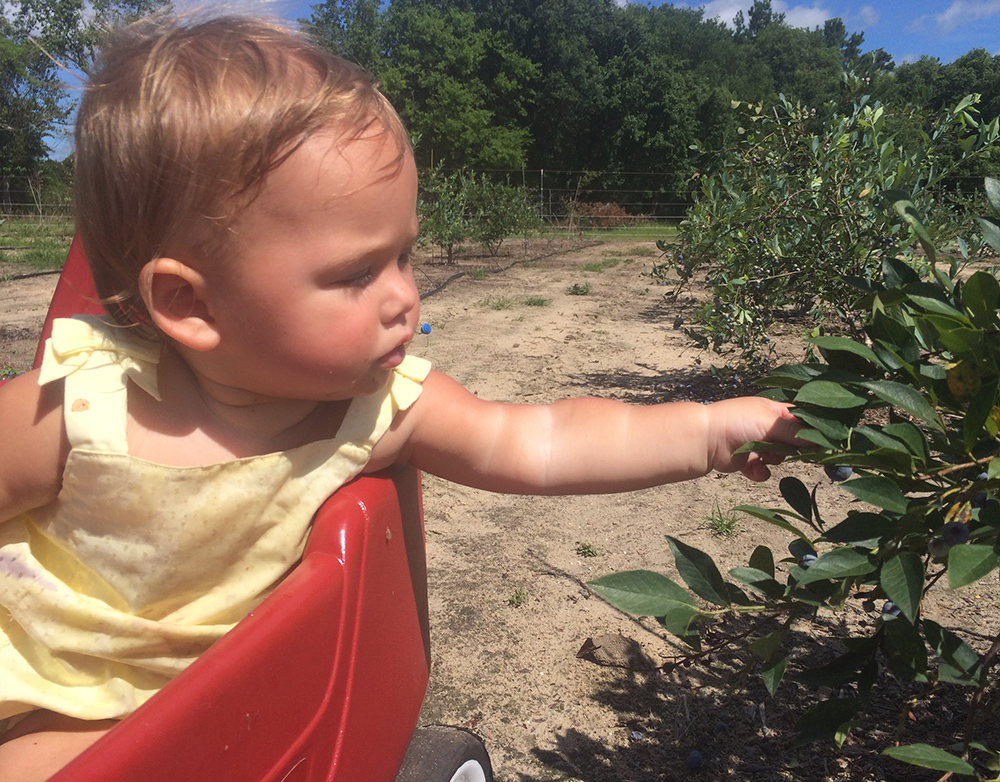 It's a little early in the game to boast, but I'm happy to say we're checking off our bucket list goals & enjoying every second.
Last week, we joined our friends for some blueberry pickin' out at the Busy Elves Christmas Tree Farm. Not only do they have the most beautiful trees during the Christmas season, but the most delicious blueberries in town! Most definitely the sweetest owner too.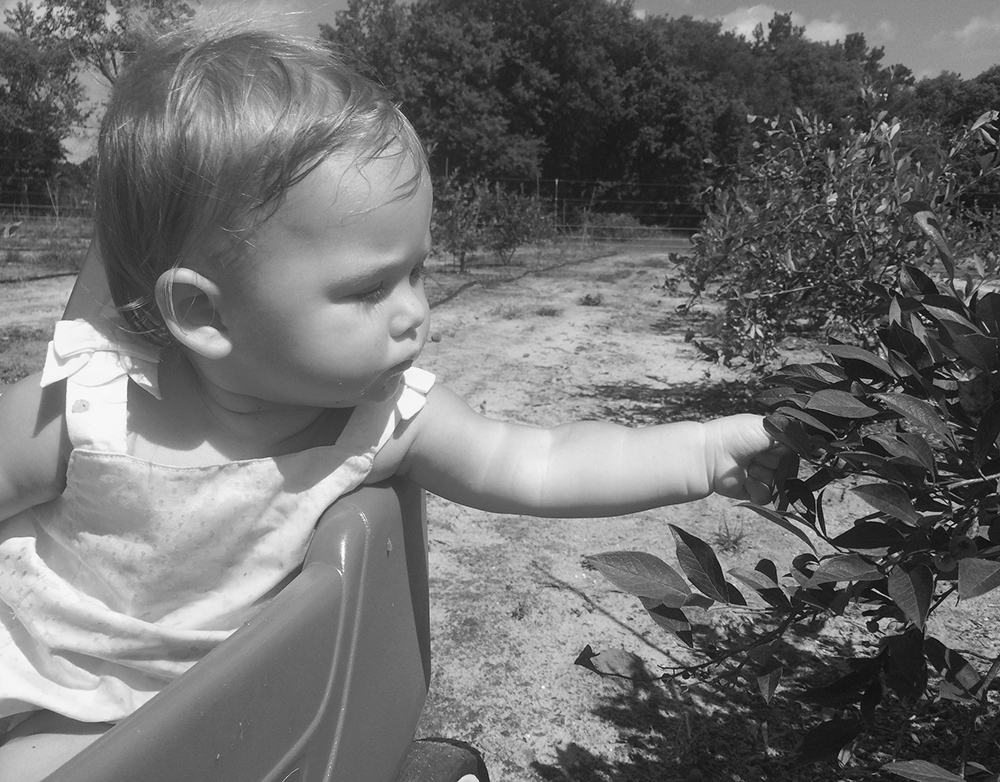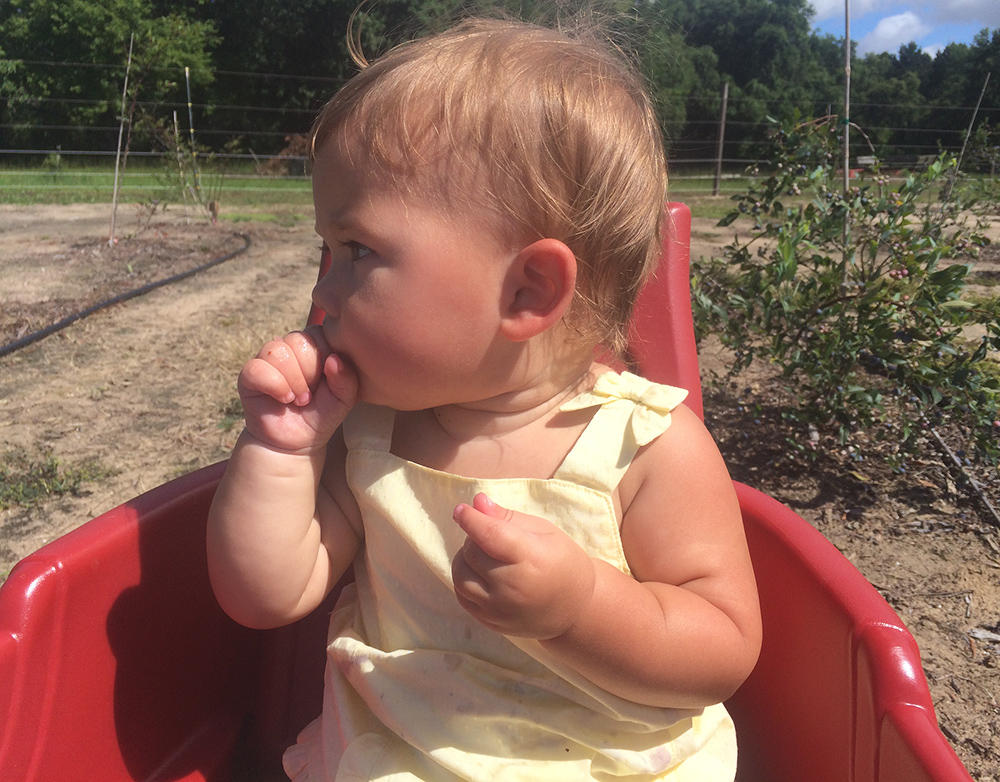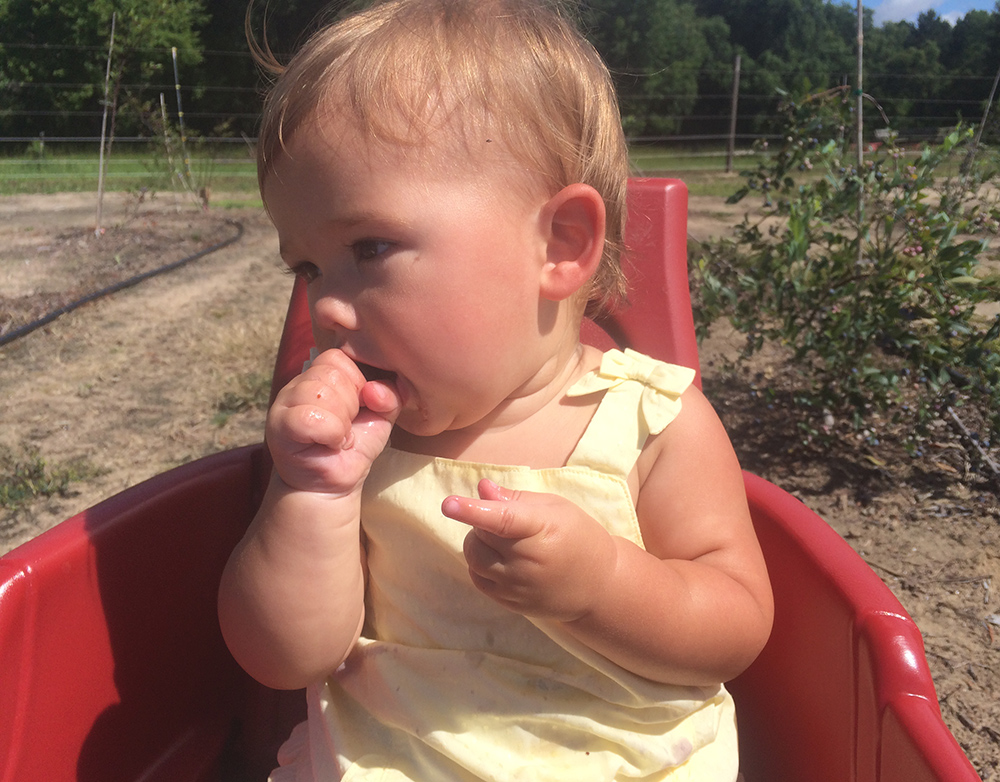 Our caravan arrived & we were immediately greeted by Mr. Joedy. After a few, quick instructions, we grabbed our buckets & were off. It didn't take long for little fingers & cheeks to become stained blue. And it was only a matter of minutes before Joy Belle discovered she could snag blueberries faster from the bush than I was giving them to her.
We picked & picked until we couldn't stand the heat anymore. It was an extremely hot, exhausting adventure, but worth the pail of blueberries & memories.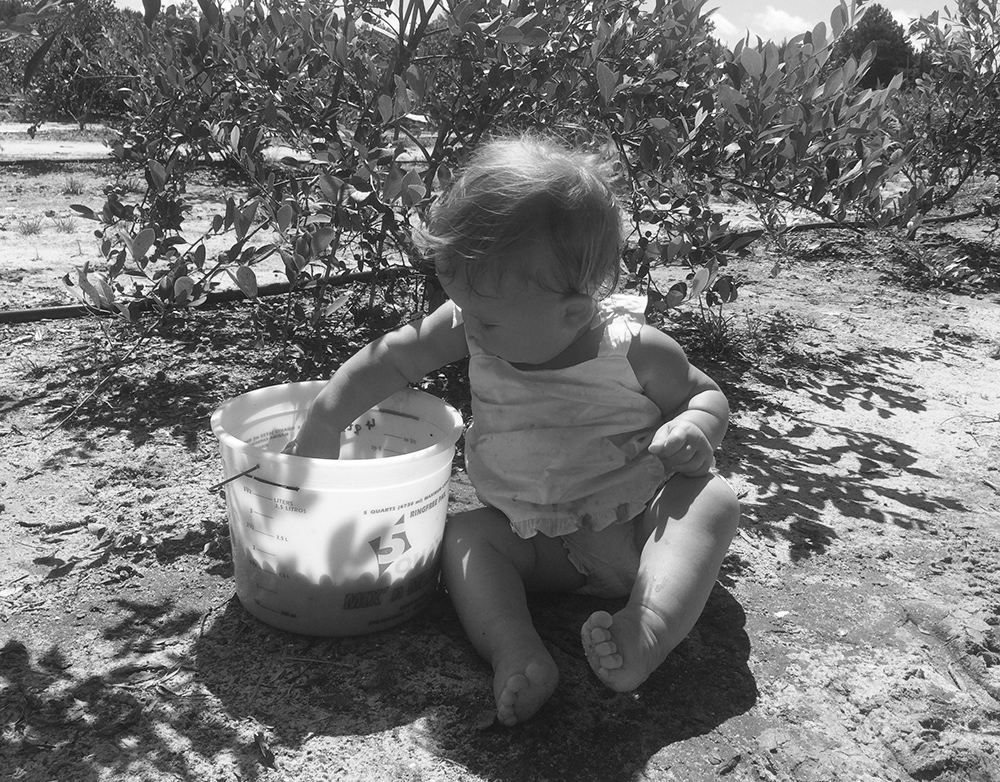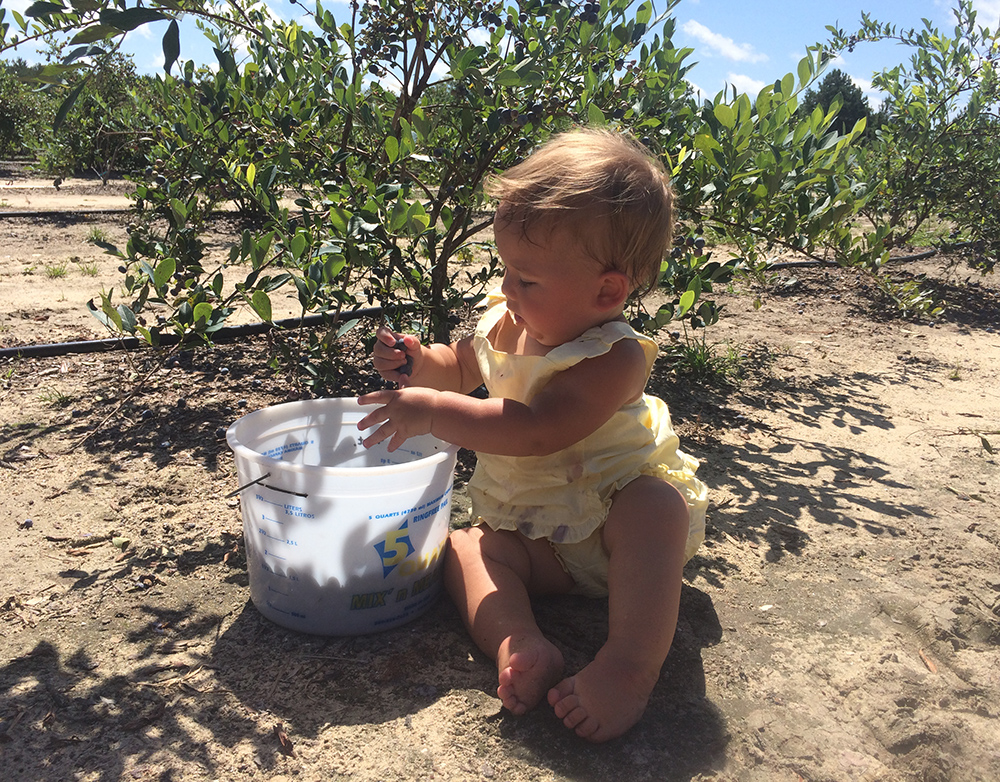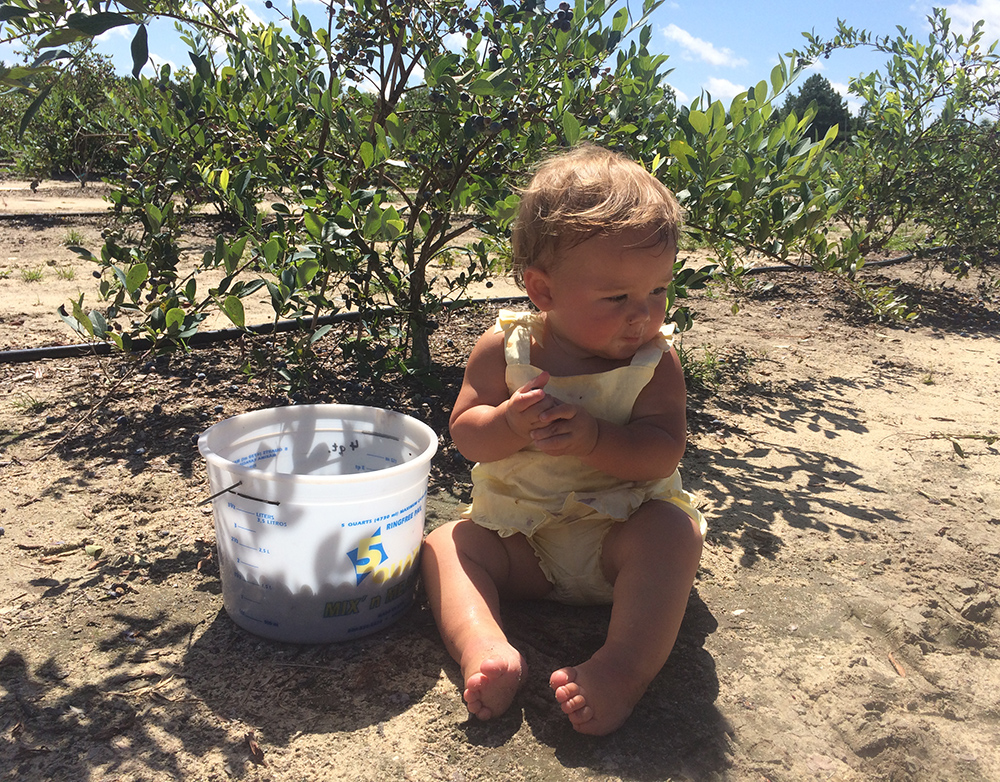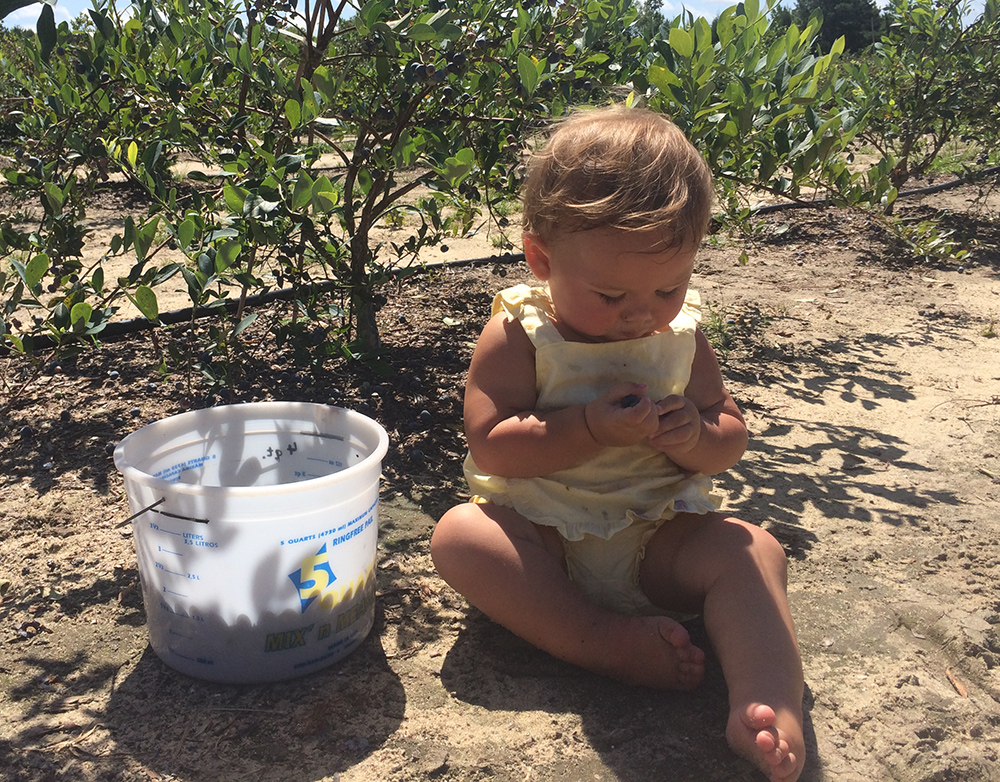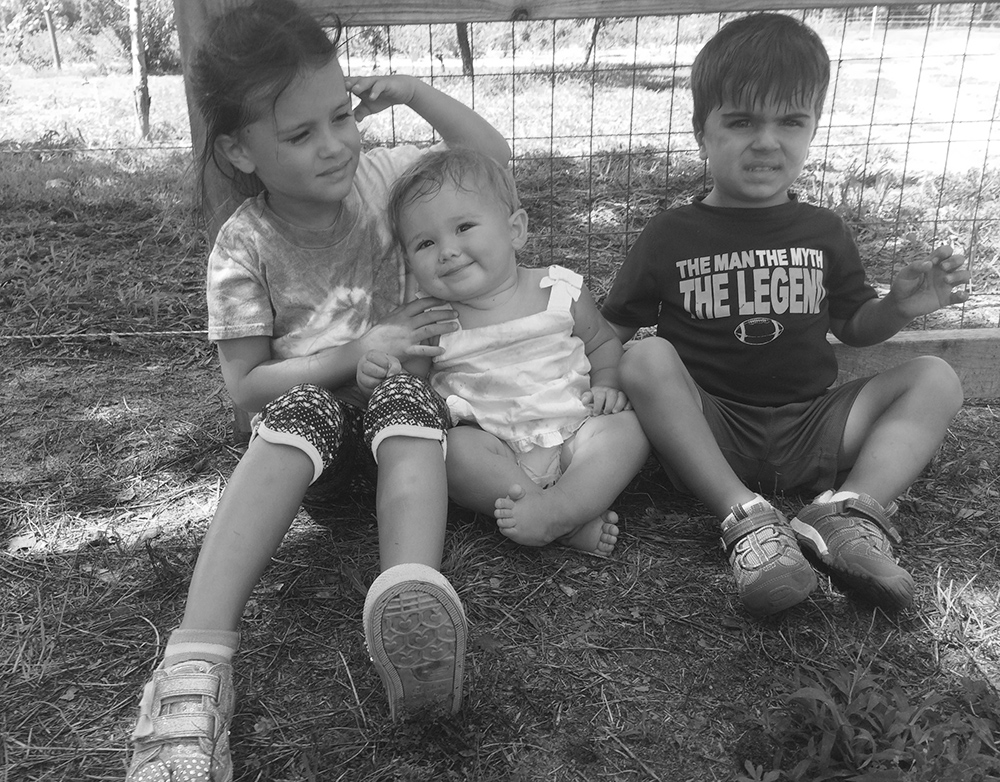 If you live in or near the Albany area, take the time to stop by the Busy Elves Christmas Tree Farm. Blueberry picking is available from May through July & they reopen in November, just in time for the Christmas season.