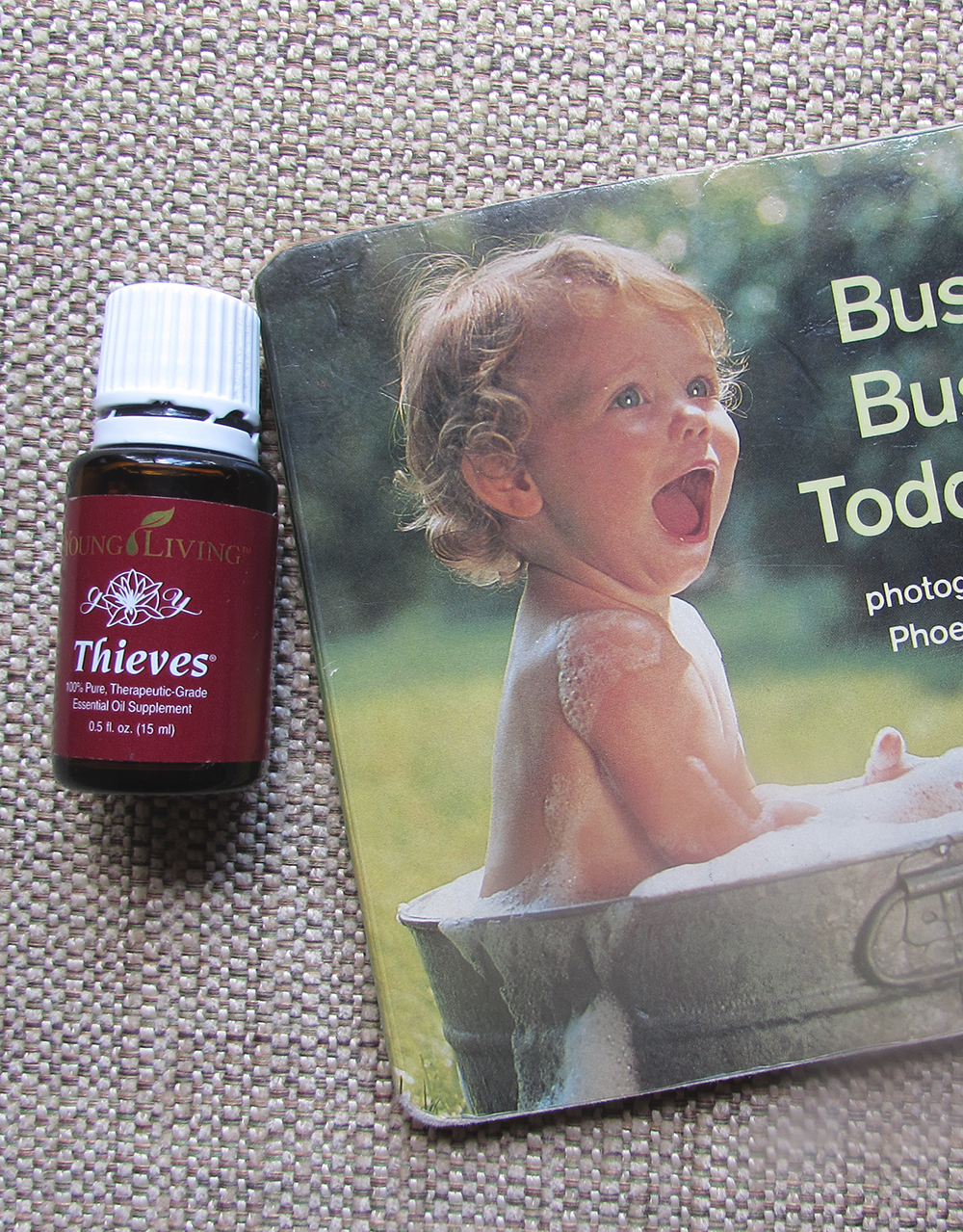 We're no germaphobes, but when it comes to keeping our baby well – we go the extra mile. After all, if you have kids, you know a sick baby is the absolute worst. Whenever Joy Belle is around a lot of kids (playground, Sunday school, playdates, etc.) or we've been around a big crowd, we try to diffuse Thieves® and lather a coconut oil + Thieves® combo on the bottoms of  her feet.
A little background: Thieves® is a blend of oils inspired by four 15th century thieves who formulated a special combination of clove, rosemary, and other botanicals. They used this combination when robbing the dying and dead. This legendary combination supports a healthy immune system and includes Eucalyptus radiata essential oil, which may help maintain a healthy respiratory system.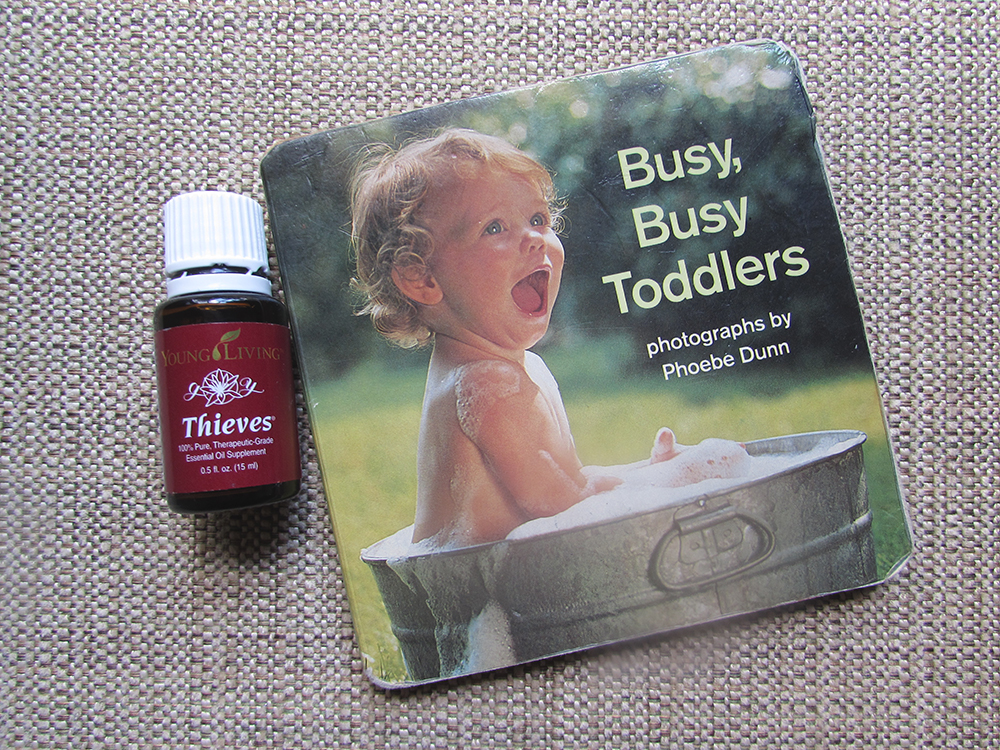 Rumor had it that a stomach bug was floating through the church nursery, so we came home and immediately diffused Thieves®. For added precaution, we applied our pre-made coconut oil + Thieves® blend to the bottoms of her feet before bed. We're all about preventative action!
And because I love a good discount, right now (through August 14th) all new members to Young Living receive $10 off the Premium Starter Kits. So if you've been thinking about going oily, nows the time! If you are interested in signing up as a wholesale distributor (this does not mean you have to sell anything!), a retail customer, or just learning more about essential oils, you can read more here.
Please note that all suggestions are of my own opinion and specific to Young Living essential oils. My statements have not been evaluated or approved by the FDA. In no way am I suggesting that these oils will cure, alleviate, treat, prevent, or diagnose a disease, symptom, or injury. Please do not replace your current prescriptions or OTC medications based on the information provided on this blog. Keep out of reach of children.