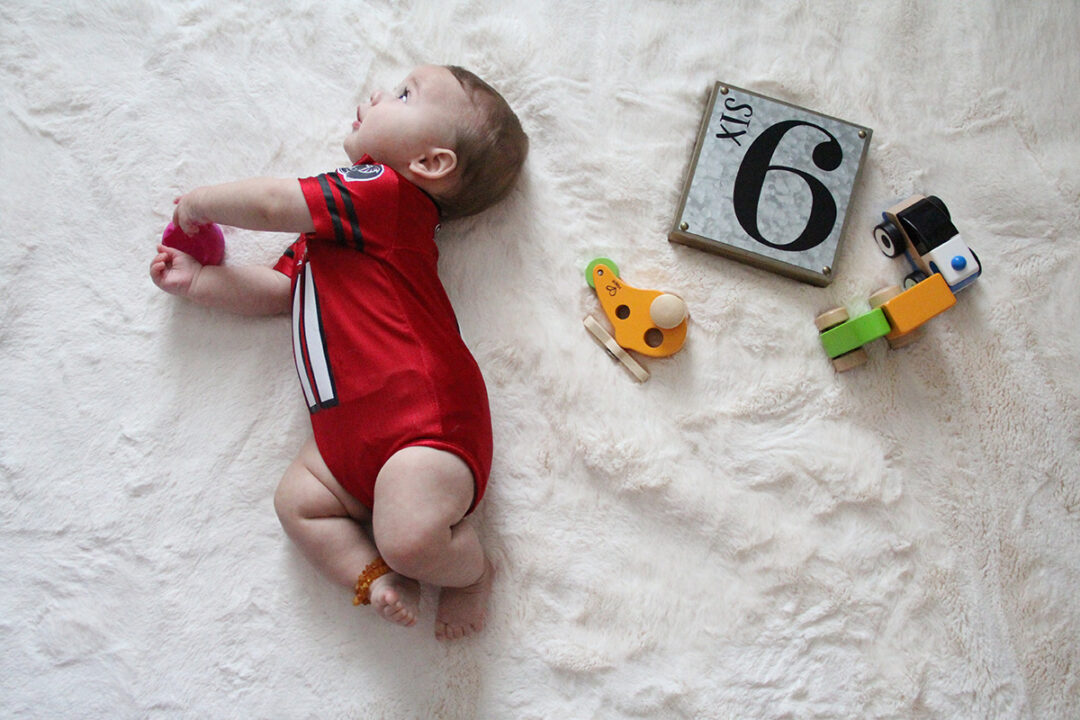 We were so excited the Atlanta Falcons made it to the Super Bowl, Britt wore his Julio jersey for his 6 month photos. Britt sure looked cute in the jersey and our hopes were high for the Dirty Birds, even if they lost.
Monthly photos with the number are becoming more difficult, as Britt is super fast and on the move.
BRITT COLBY, 6 MONTH
HOW OLD IS BABY?
6 months, 1 day.
BEST MOMENT(S)?
Tickling him. He laughs so hard when changing his clothes.
FAVORITE FOOD(S)?
Milk, banana, and pumpkin.
SLEEP?
He wakes up between 11 pm – midnight, then again between 5 – 6 am. So, I'll take it! 
ACTIVITY?
He is crawling everywhere. It's so cute – like a little crab, he walks up on his toes. He pulls up & wants to stand.
MOOD(S)?
He is such a content and happy baby. So easy going.
GROWTH?
He's 16 pounds and wears 6 month clothing, with the exception of a few 3-6 month outfits.
FAVORITE TOY(S)?
He loves anything that lights up & makes music. He's recently gotten interested in some of his wooden cars & trucks.
WHAT IS BABY'S FAVORITE THING TO DO WITH MOMMY?
He just smiles and coos with me. He absolutely hates when I walk out of the room. He's actually started crying when I do. I love how much he loves me.
WHAT IS BABY'S FAVORITE THING TO DO WITH DADDY?
He gets so excited to see Daddy come in from work. And he's started saying, "Dada!"
LIKES?
He loves to take a bath. He sat up in the big tub for the first time this month!
DISLIKES?
He's not a fan of getting his diaper changed or when Mommy walks out of the room. He also doesn't like for sister to take his toys.
IS BABY DOING ANYTHING NEW?
Crawling, pulling up, sitting up like a champ! And he drank from a sippy cup with a straw.
MORE ABOUT BRITT COLBY
He is so active! Moving and into everything already. He's loves his daddy & big sister, but he's a mommy's boy.
He went on his first airplane ride to Las Vegas to see his cousin Avera and Aunt Beffy. He did so great on the flight there and back.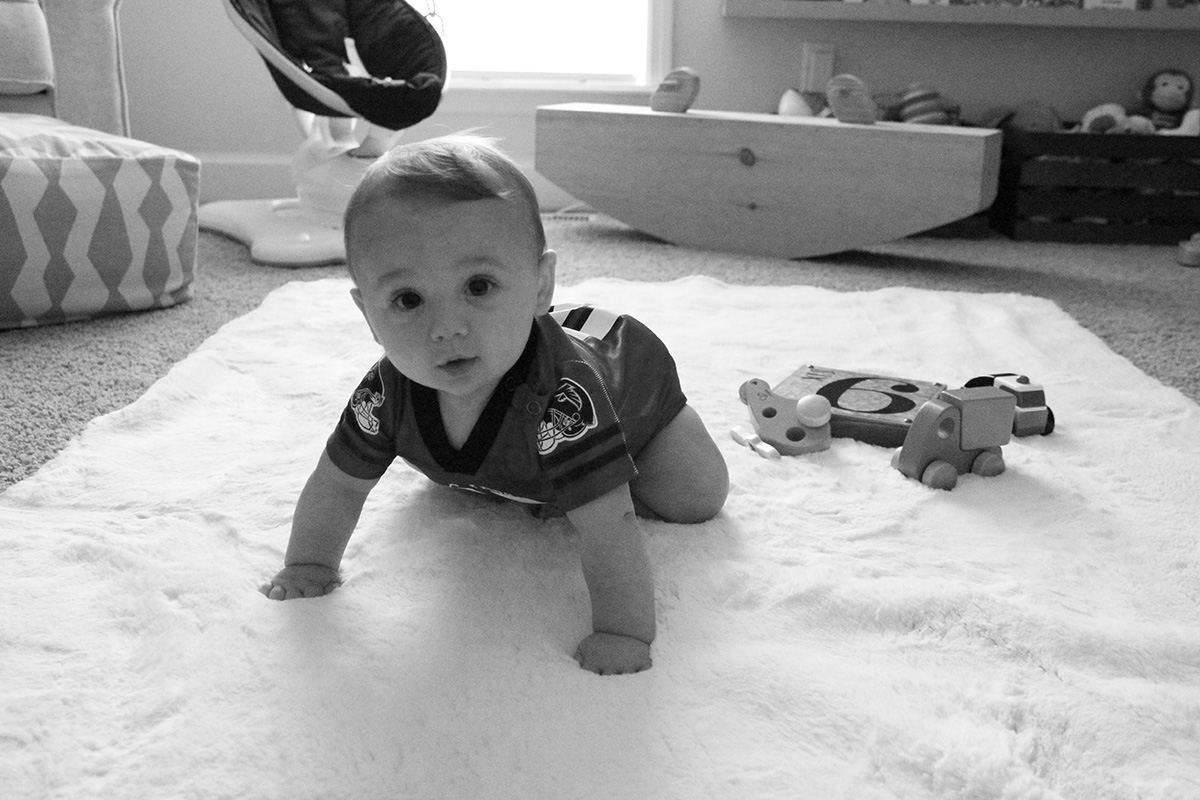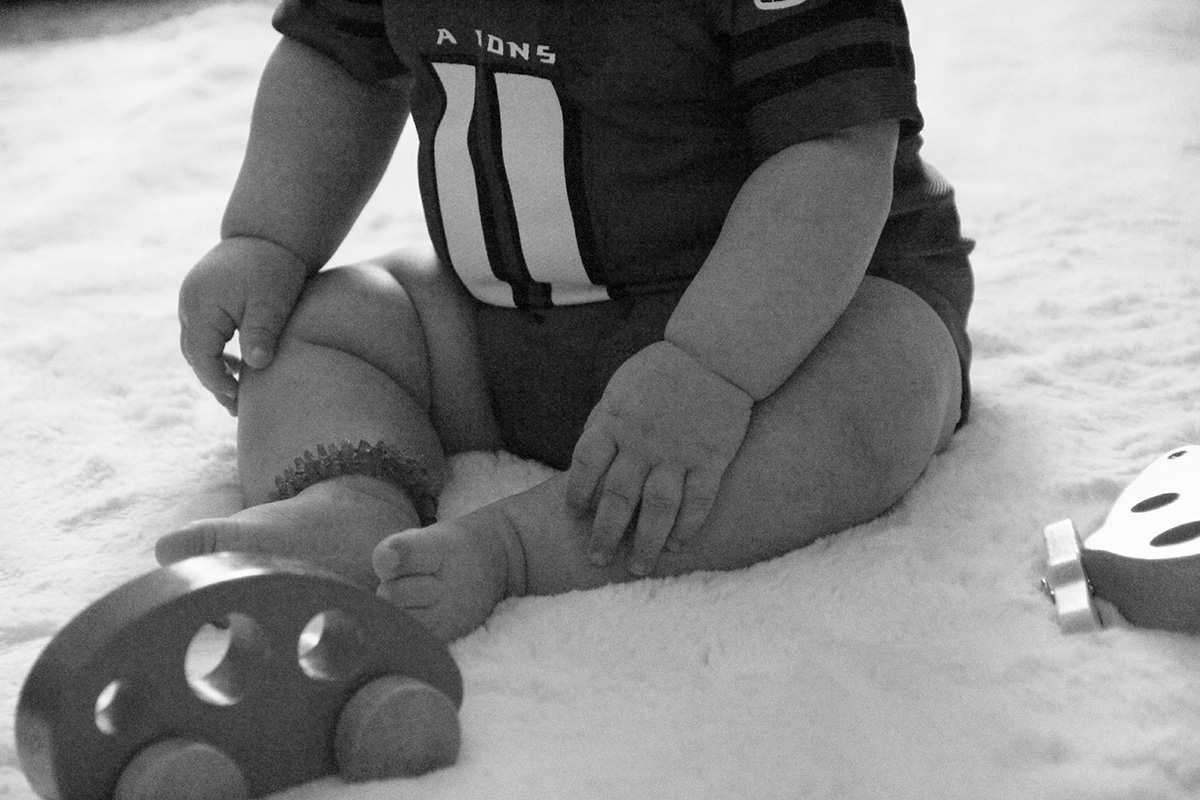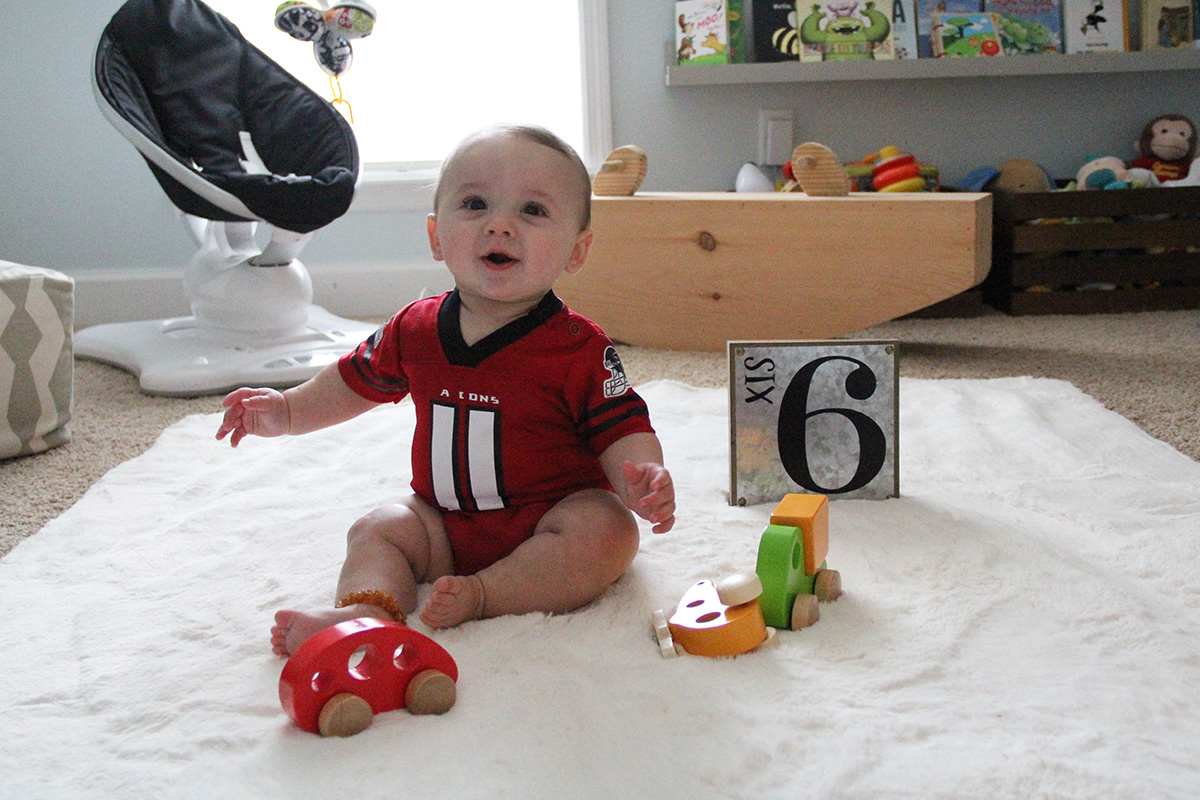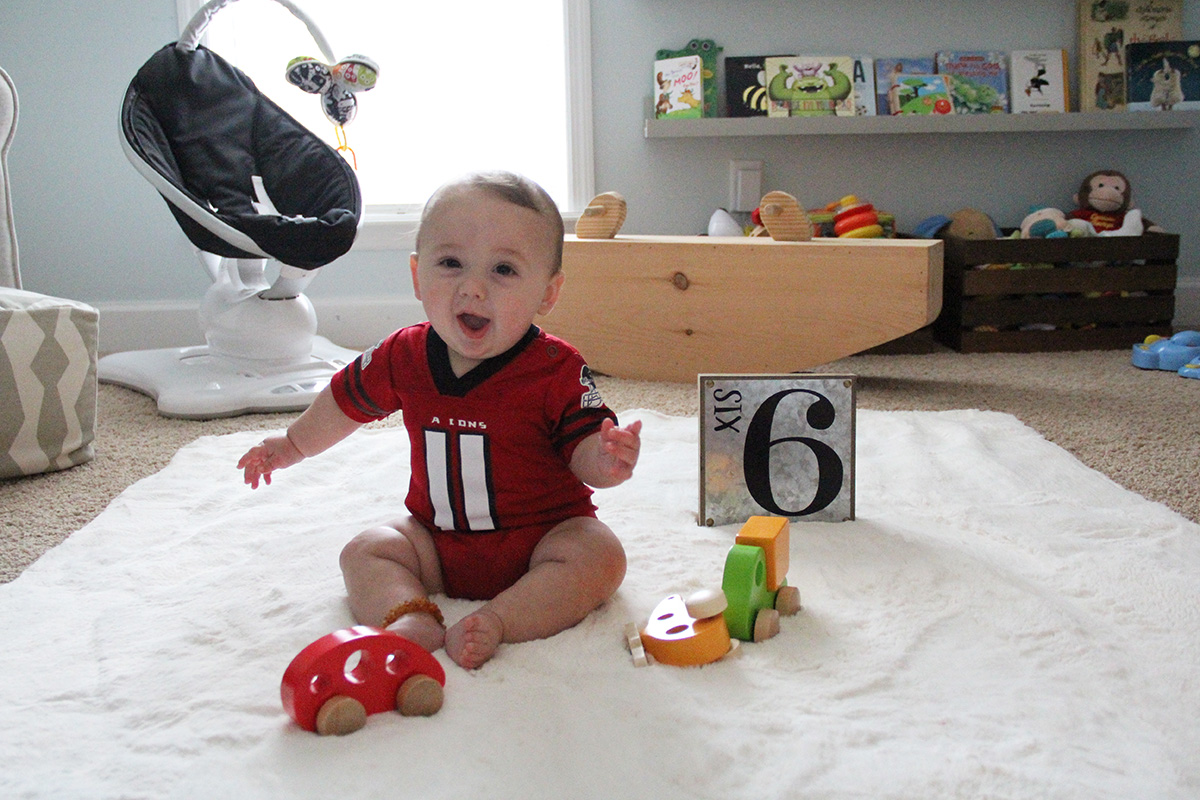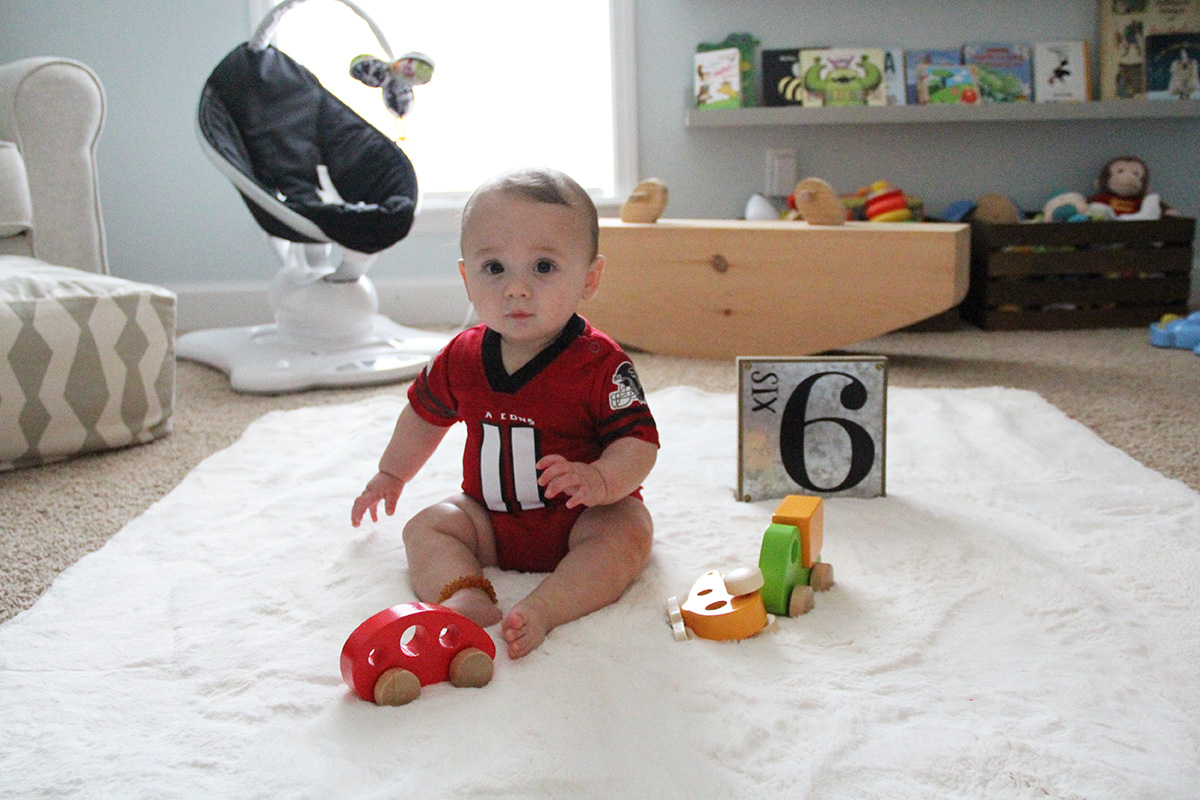 We couldn't love this little boy more! He has brought our family so much happiness and keeps us on our toes.
You can find Britt's 1 – 5 monthly photos here and Joy Belle's six month photos here.