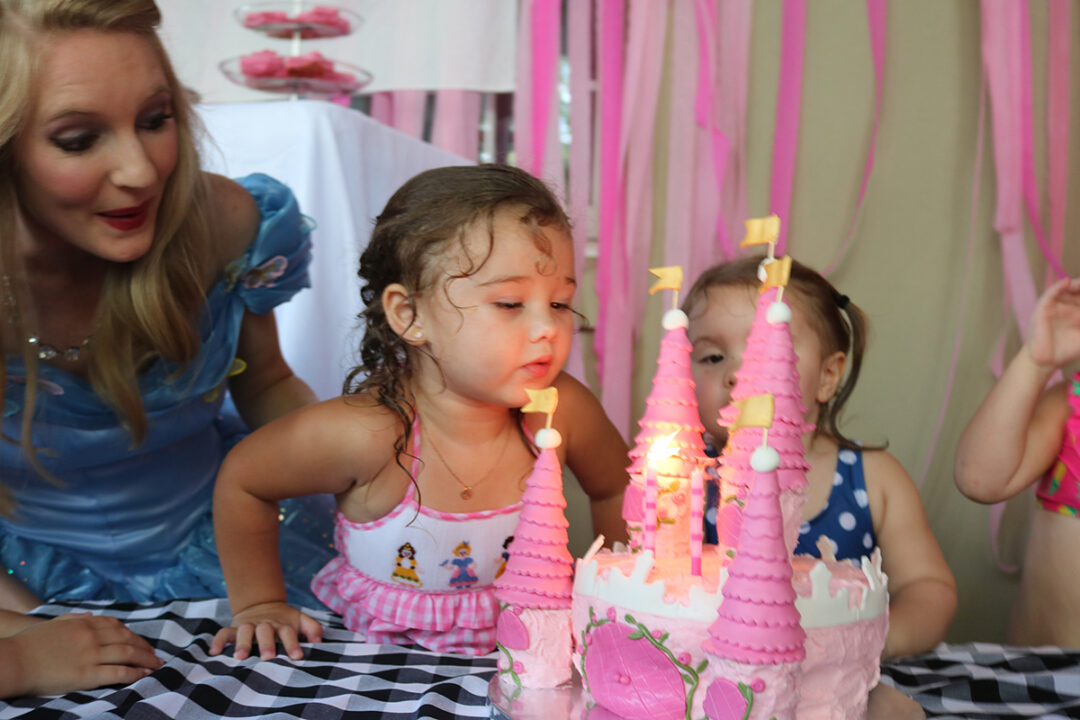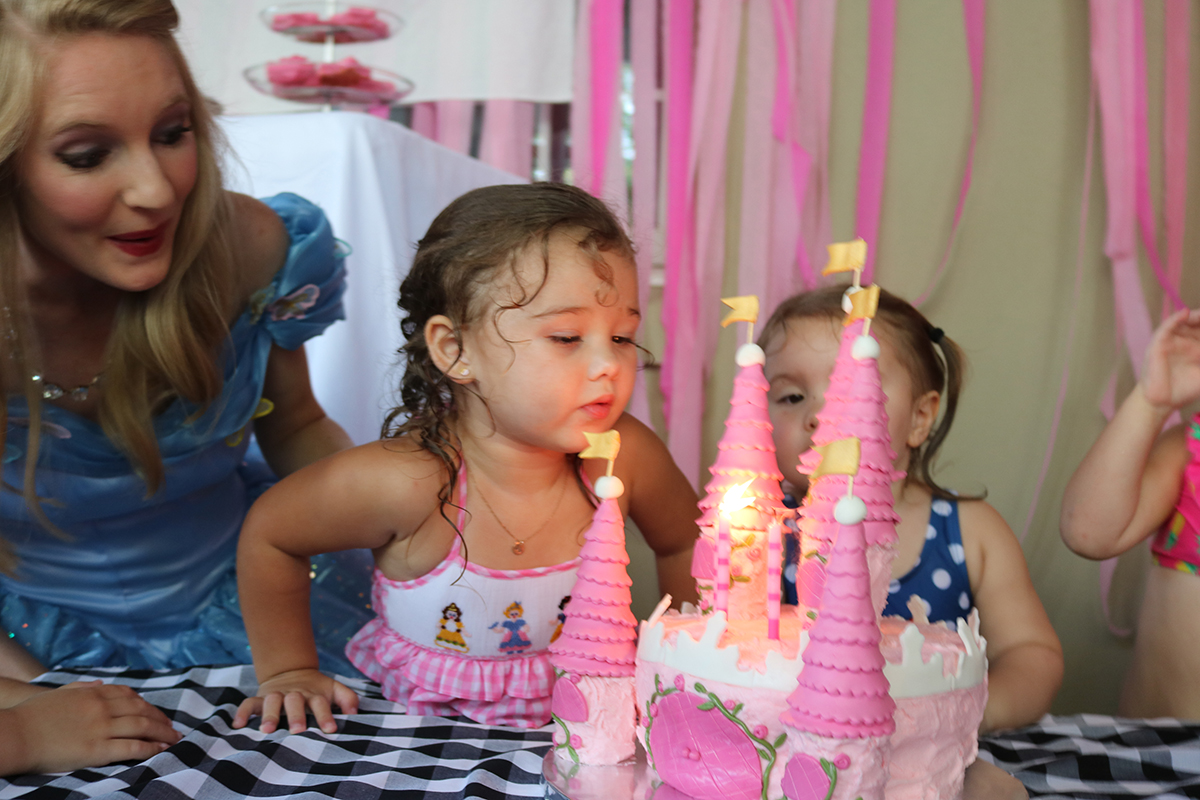 Joy Belle is three!
As she chattered about her birthday coming up (for weeks!), I kept thinking back to the day I met her. Seeing her tiny self for the first time and feeling like my heart could burst. In that moment, I never imagined I could love her more. Three years later, I still can't get enough of this little blessing. I thank God every day that He's entrusted her to me! I'm so proud and thankful she's my daughter.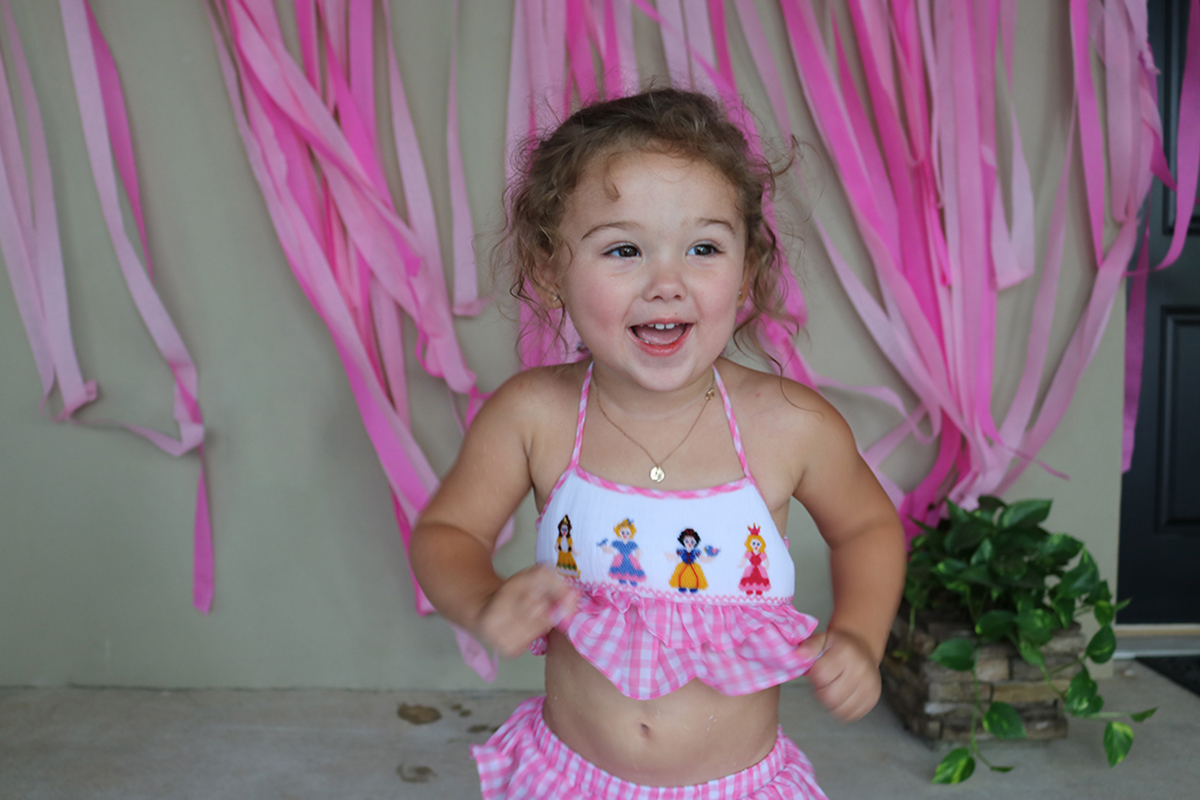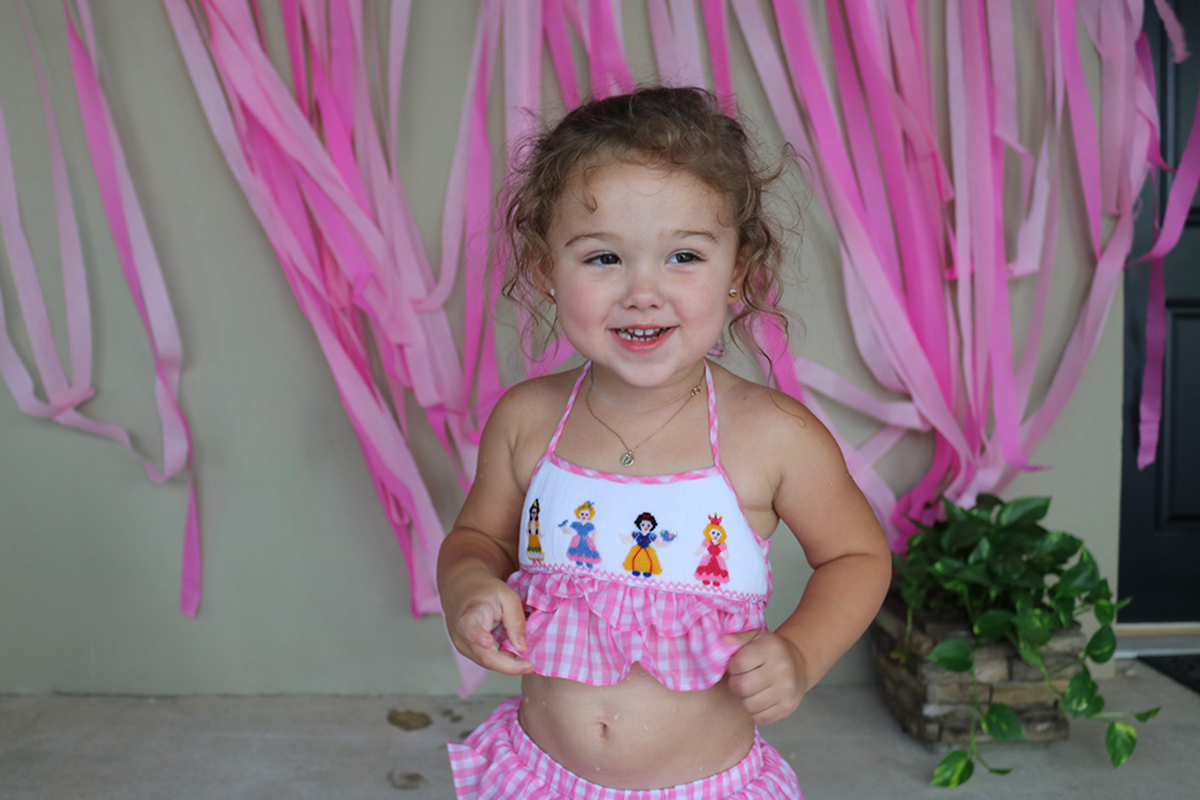 If you know Joy Belle, you know that every day with her is a celebration. Her personality shines and she doesn't meet a stranger. She loves all things pink, pretty princess dresses and crowns, and Annie's cheddar bunnies. Her favorite movie is Frozen and favorite song is "Let it go." She reenacts her favorite scenes from the movie multiple times a day. Big fan of both Elsa and Cinderella – "they both run away" and wear beautiful dresses. She enjoys reading, playing outside, dressing up, dancing, gymnastics, singing, and swimming. Her favorite foods are black beans and rice. She literally wakes up asking for them for breakfast. Birthdays are her favorite ever and she gets so excited to celebrate others, but mostly an excuse to eat cake.
She practically planned her party this year! From the pink castle cake, to her princess suit, she had an opinion on it all. And honestly, it was so sweet hearing her talk about it for weeks prior. She has been dancing through the house singing, "Happy Birthday to me." Surrounded by some of her favorite people, the celebration was all about Joy Belle and her favorite things. From the mouth of the princess herself, the party was "perfeck."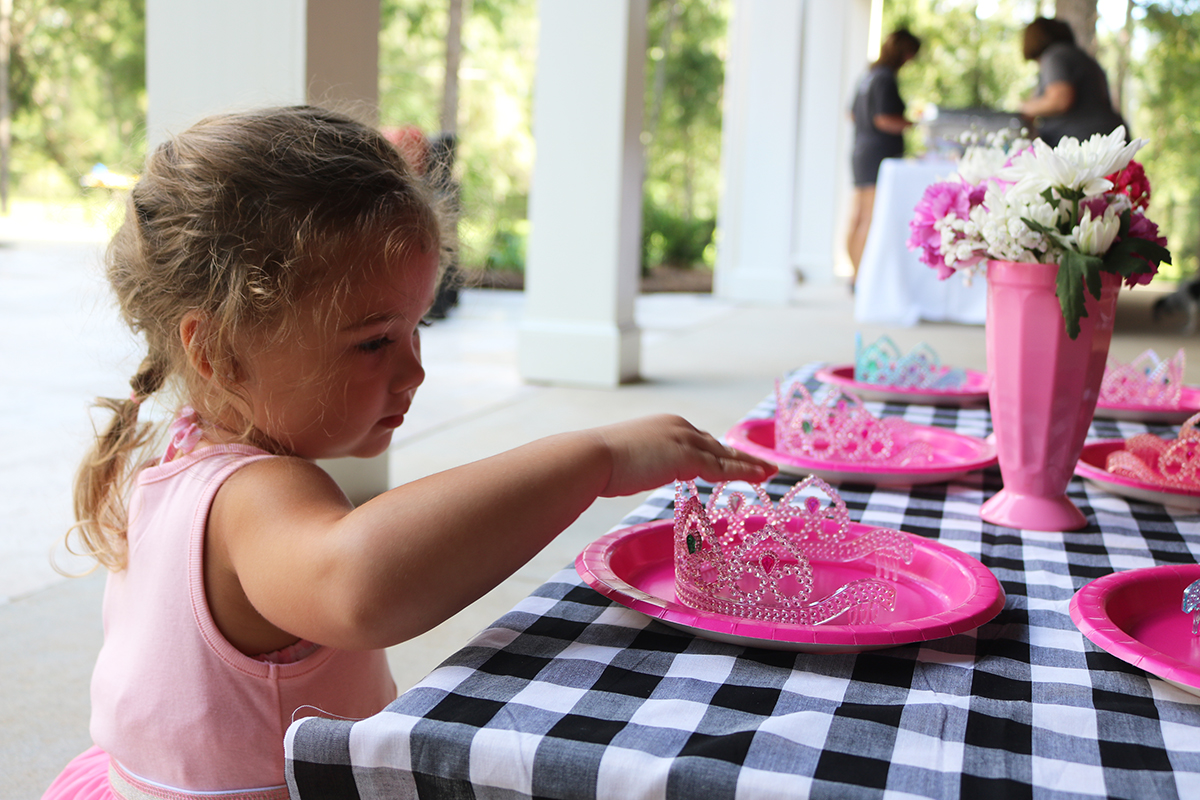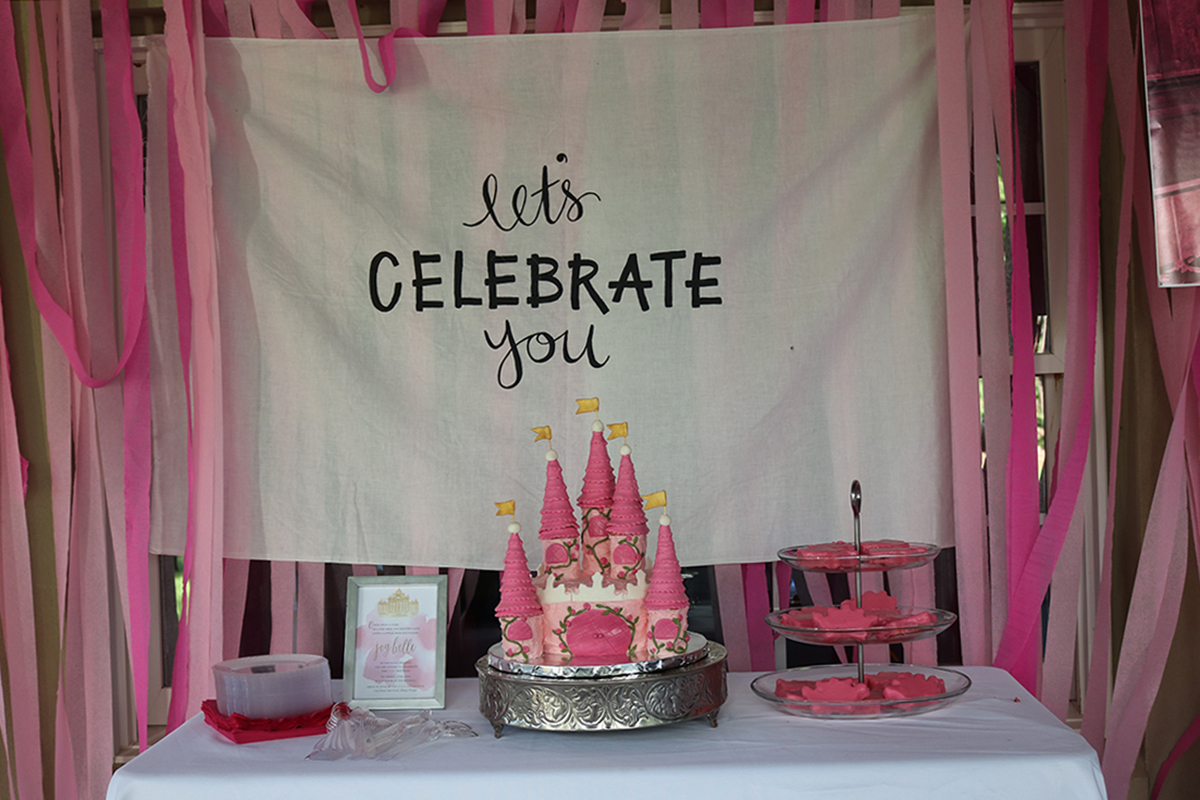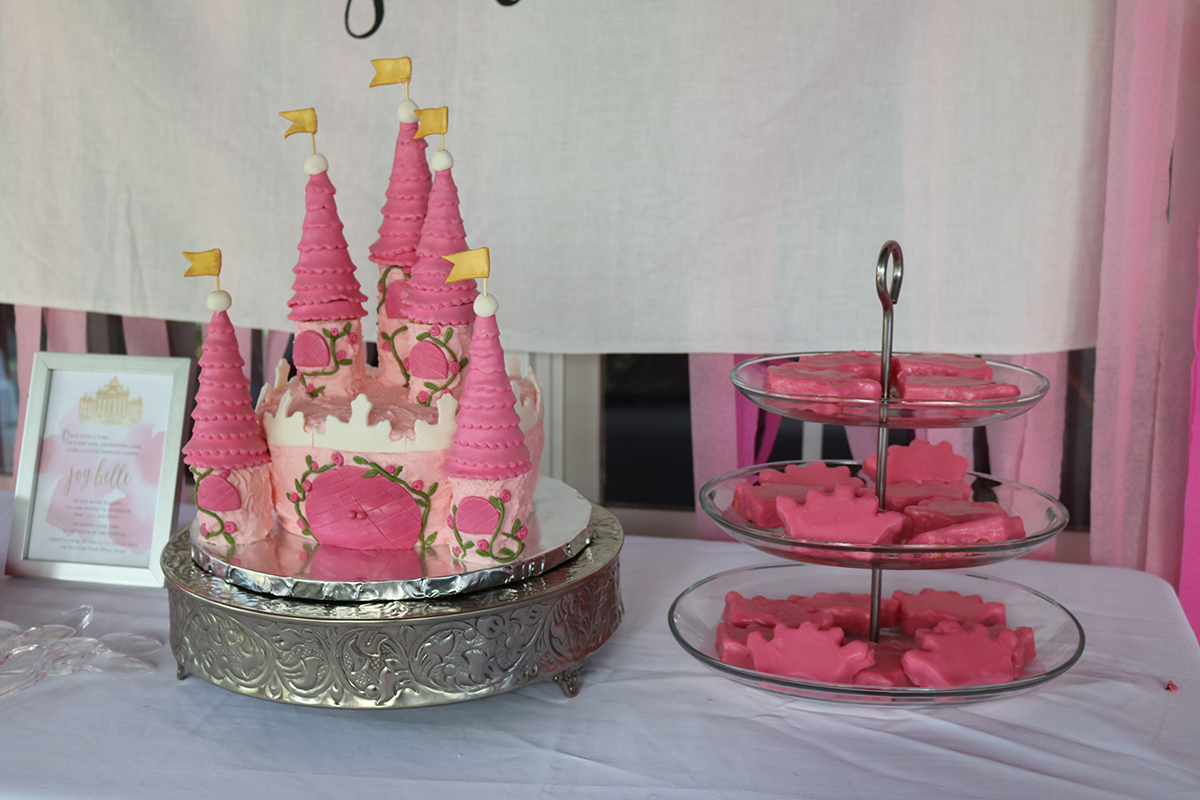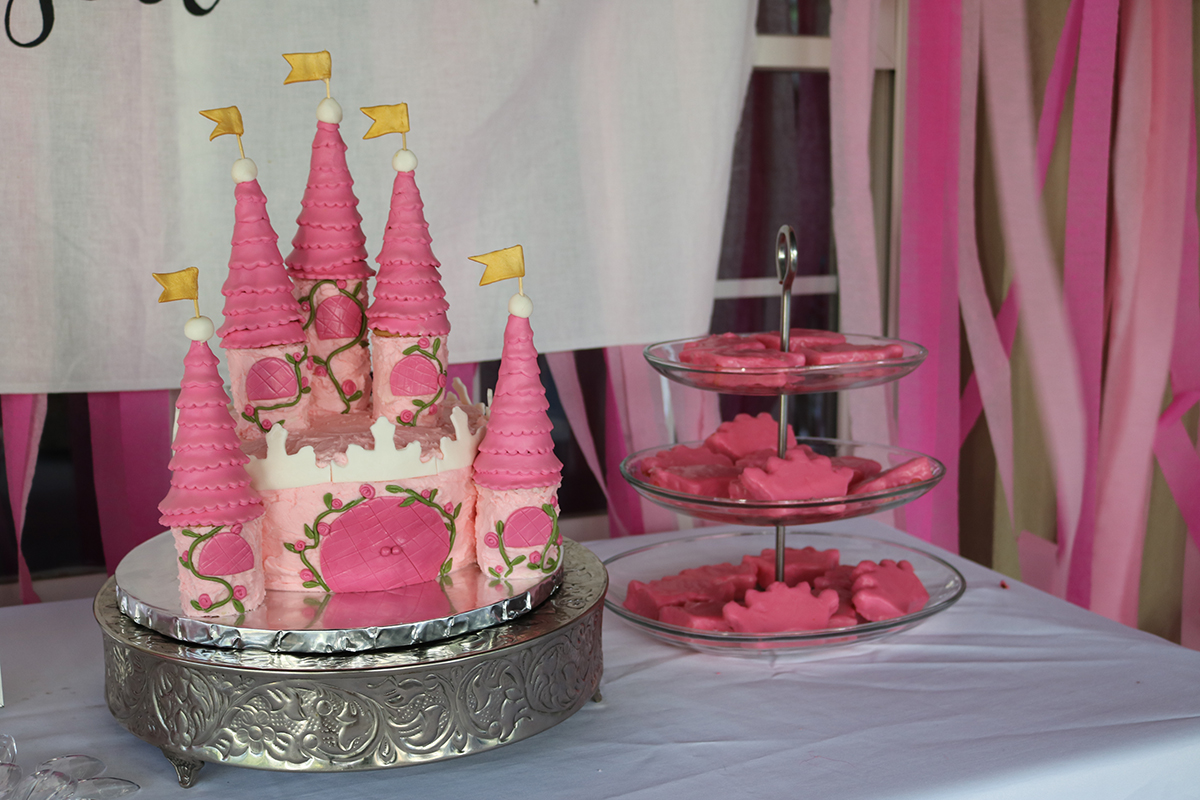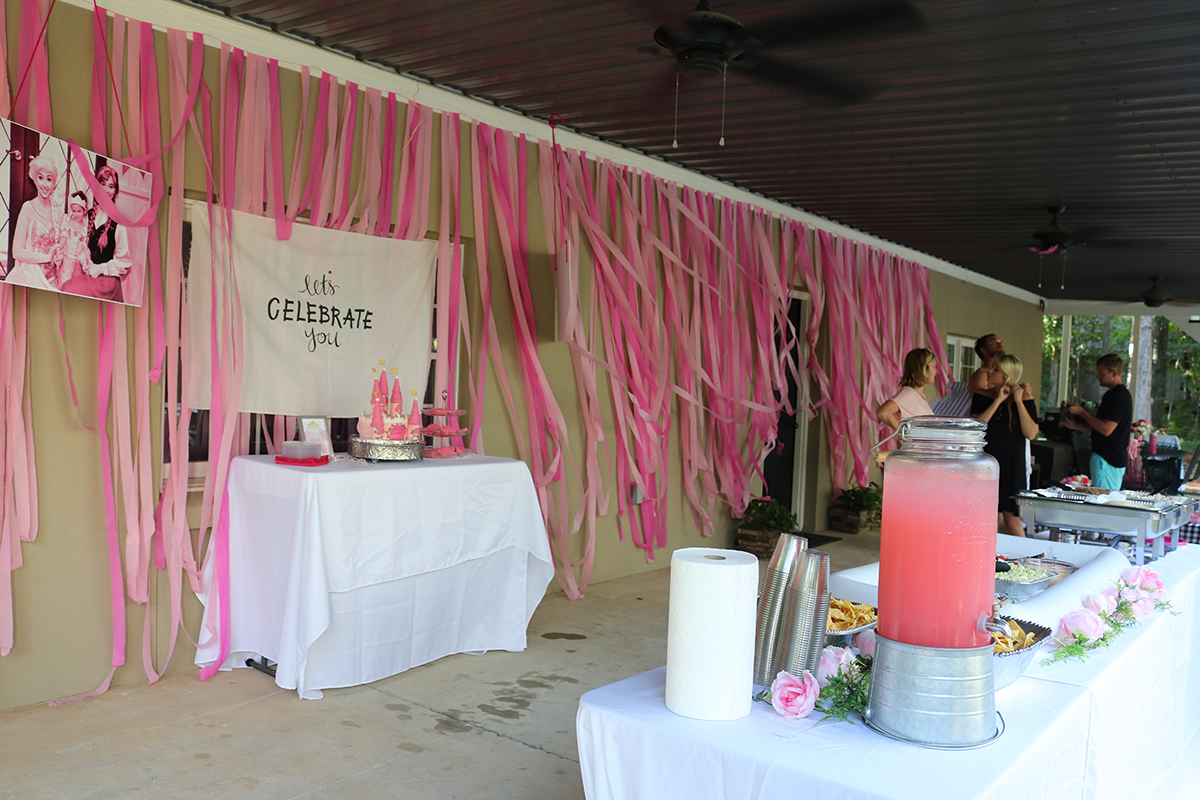 (Cake and petit fours by the talented Sara White; food prepared by my sweet mother-in-law; banner reused from last year's party; invitations; book stickers; Little Golden books; swords and crowns.)
For favors, I ordered a variety of Little Golden books, inflatable swords for the boys, and crowns for the girls. The books were one of my favorite details. I grew up reading Little Golden Books and have always enjoyed reading. Hoping to instill the love of reading in my children, we read a lot of books. Some of her favorite stories include classics like Cinderella, Aladdin, Snow White, Sleeping Beauty, and Beauty and the Beast, along with a few new ones like The Princess and the Frog and Tangled.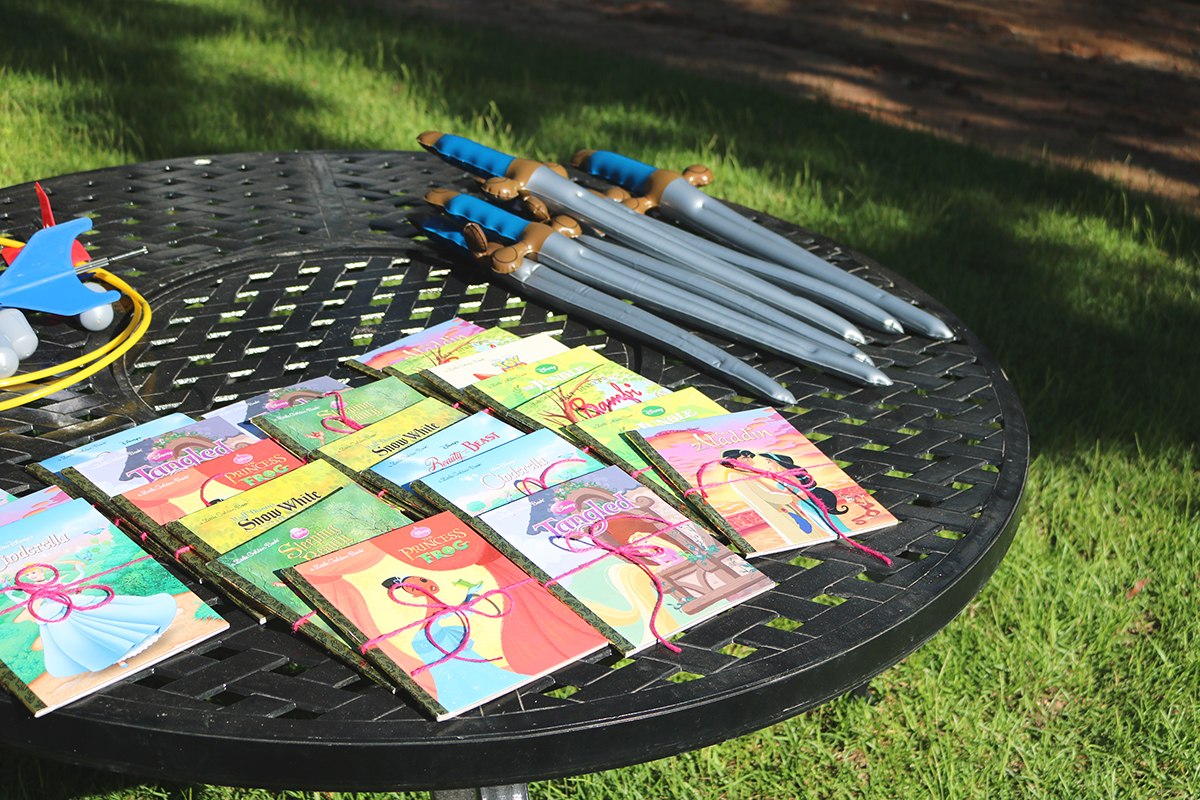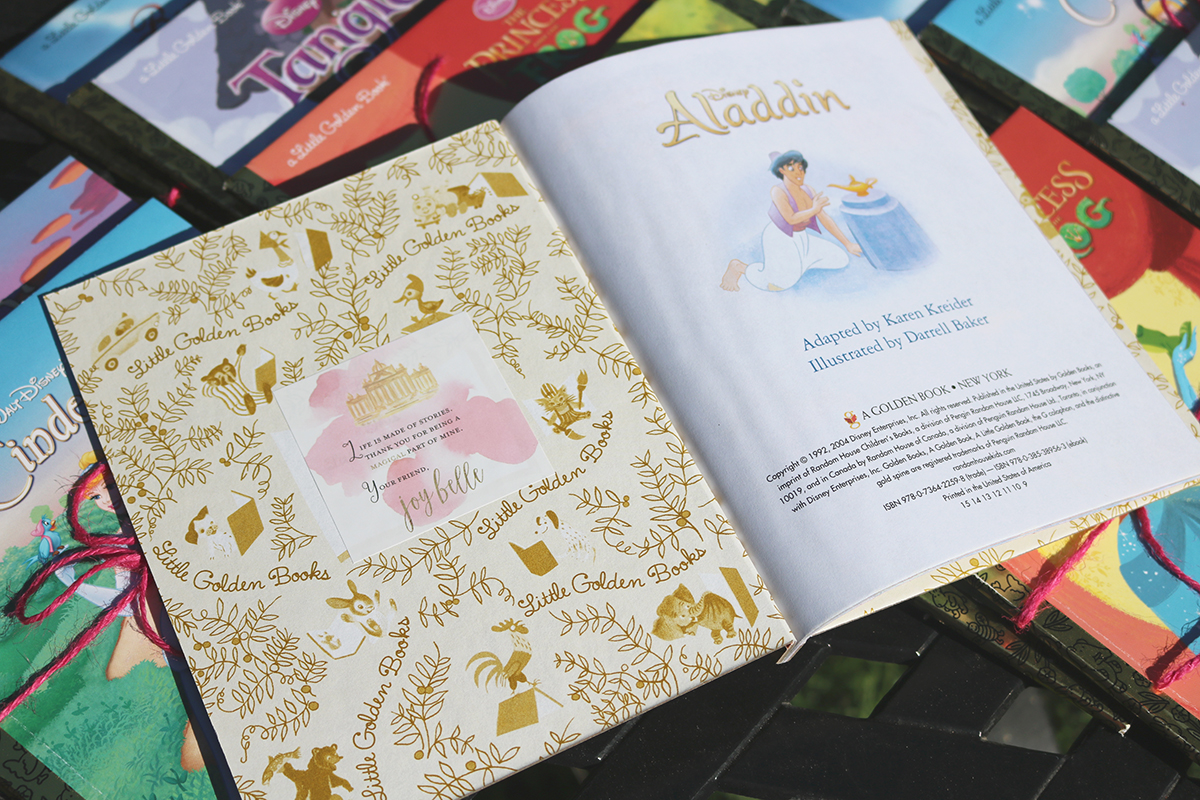 Inside each book, I placed a sticker that reads, Life is made of stories. Thank you for being a magical part of mine. Your friend, Joy Belle.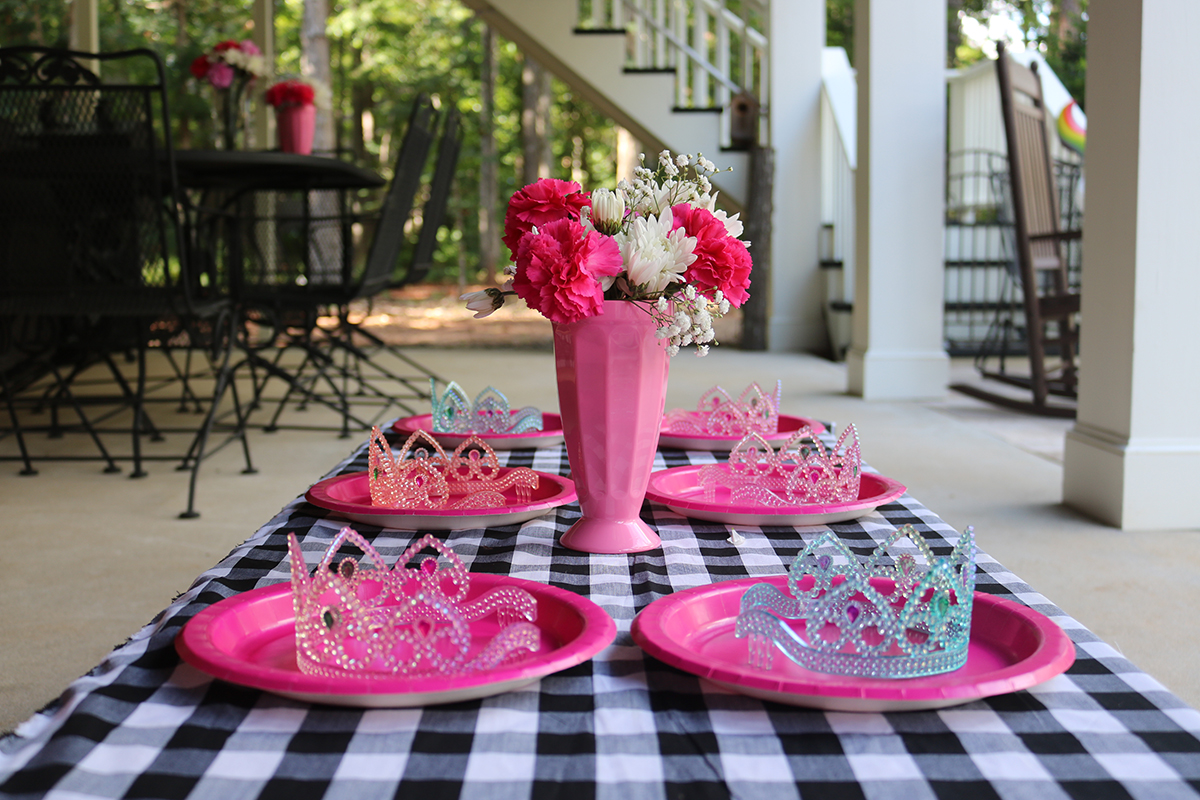 According to Joy Belle, the best part of the party was the guest appearance by Cinderella! She was amazing. She showed up just in time to sing "Happy Birthday" to the birthday girl and stayed long enough to read the girls a story. She kind of stole the show for a bit, but Joy Belle didn't mind in the least. She was totally enamored!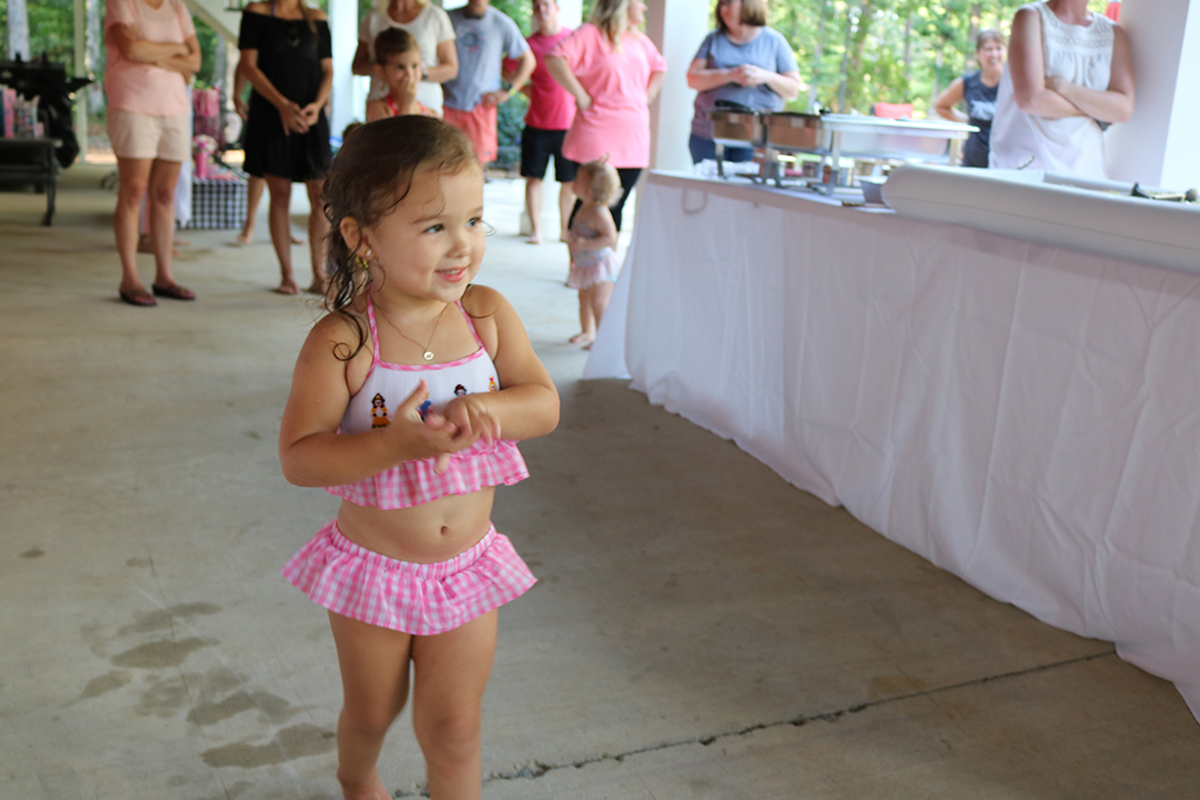 Her first glance of Cinderella. I love it!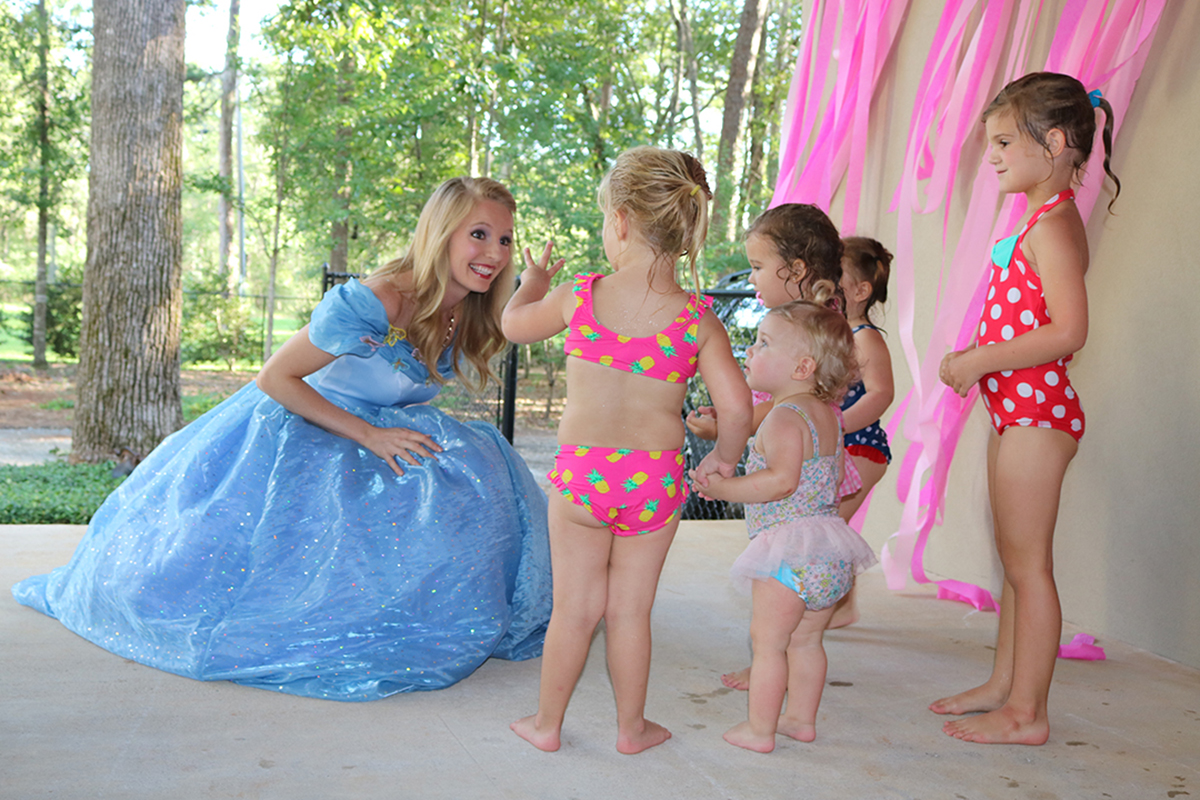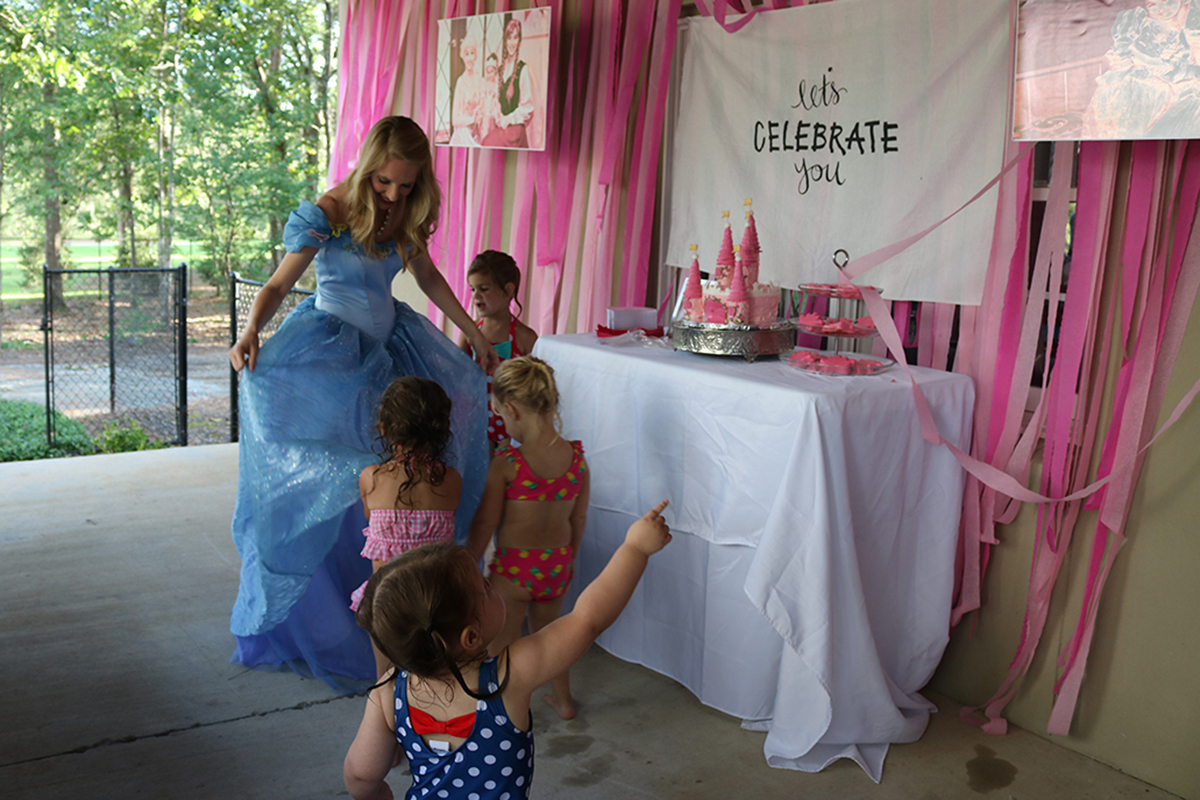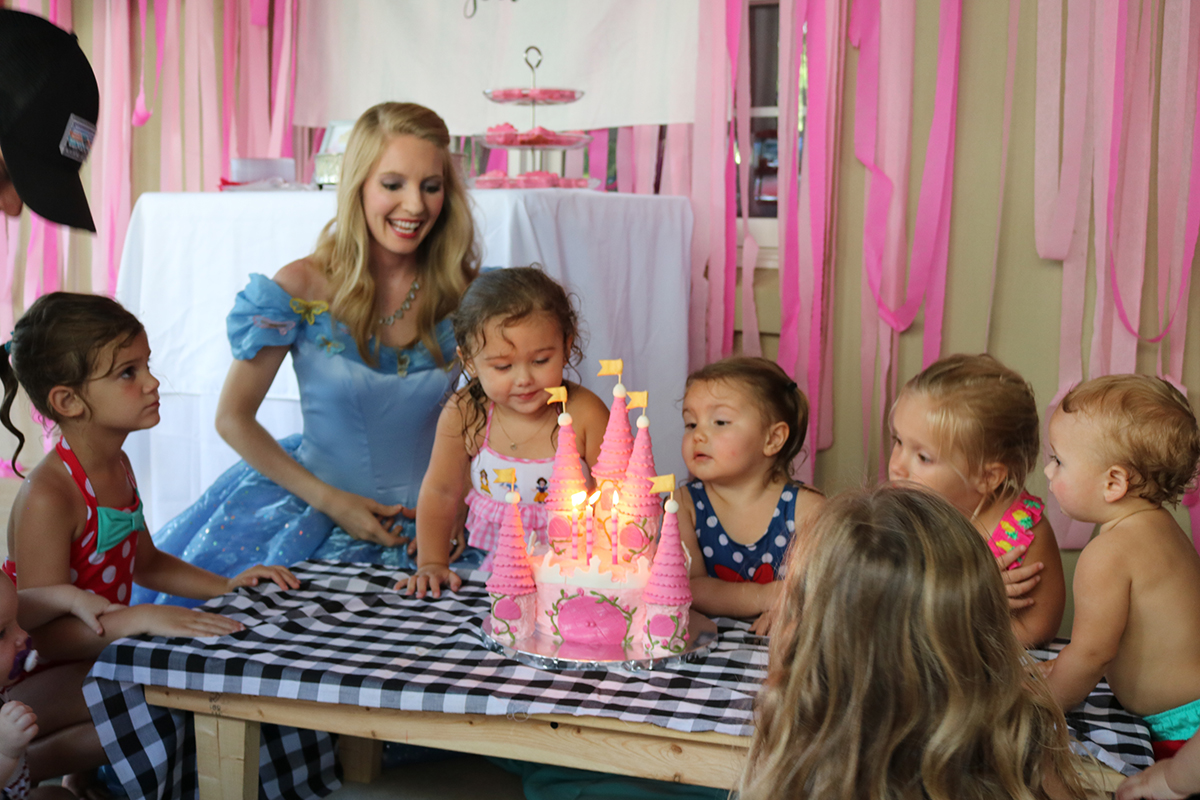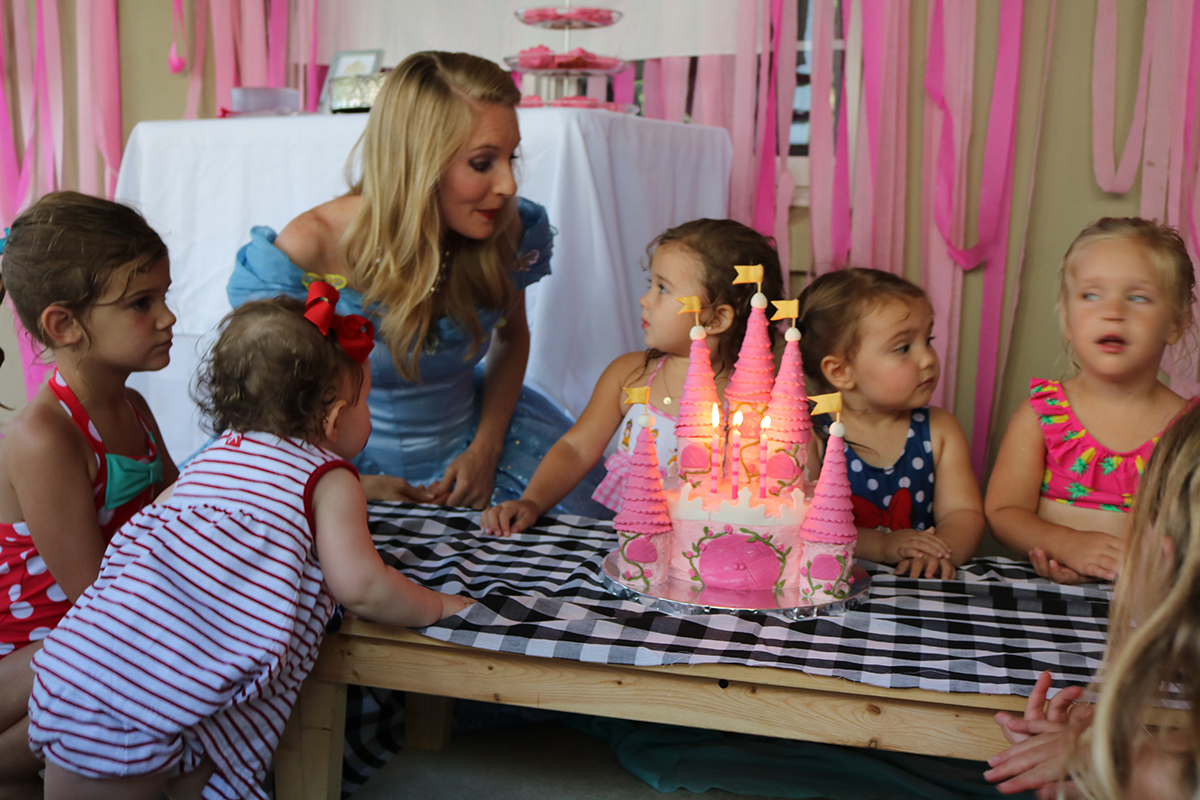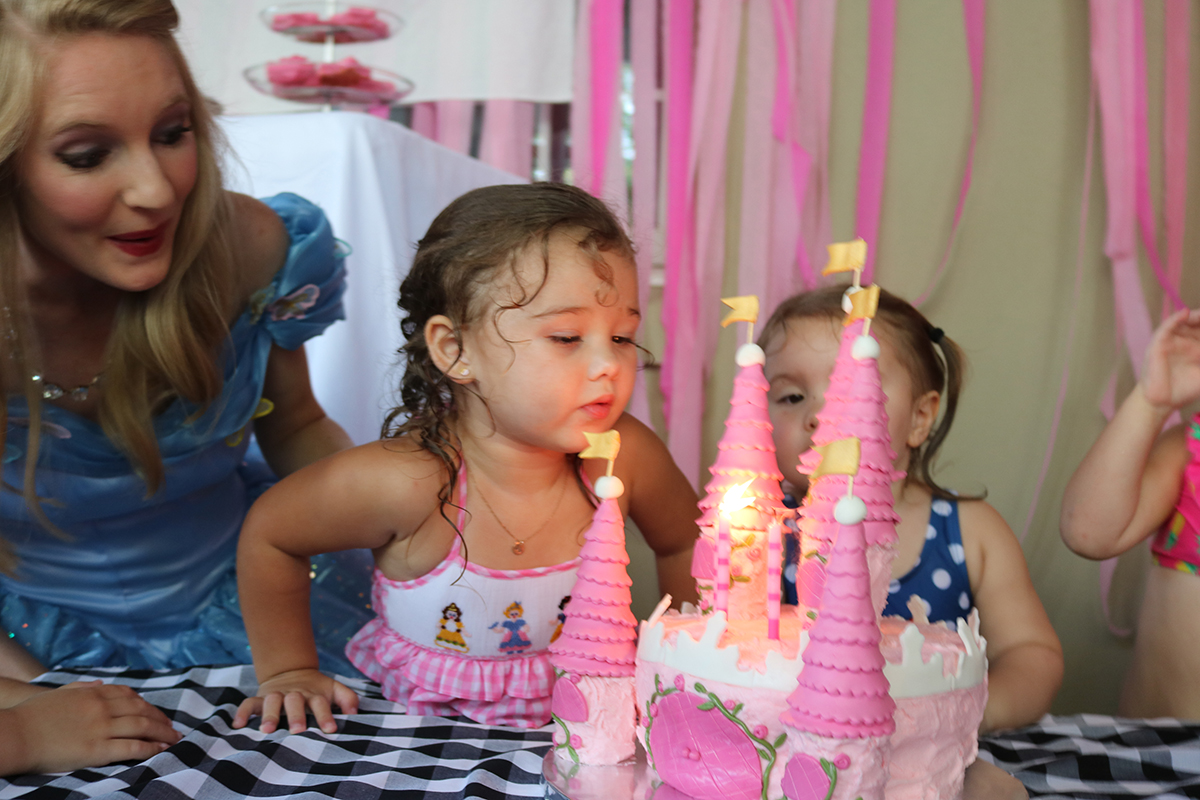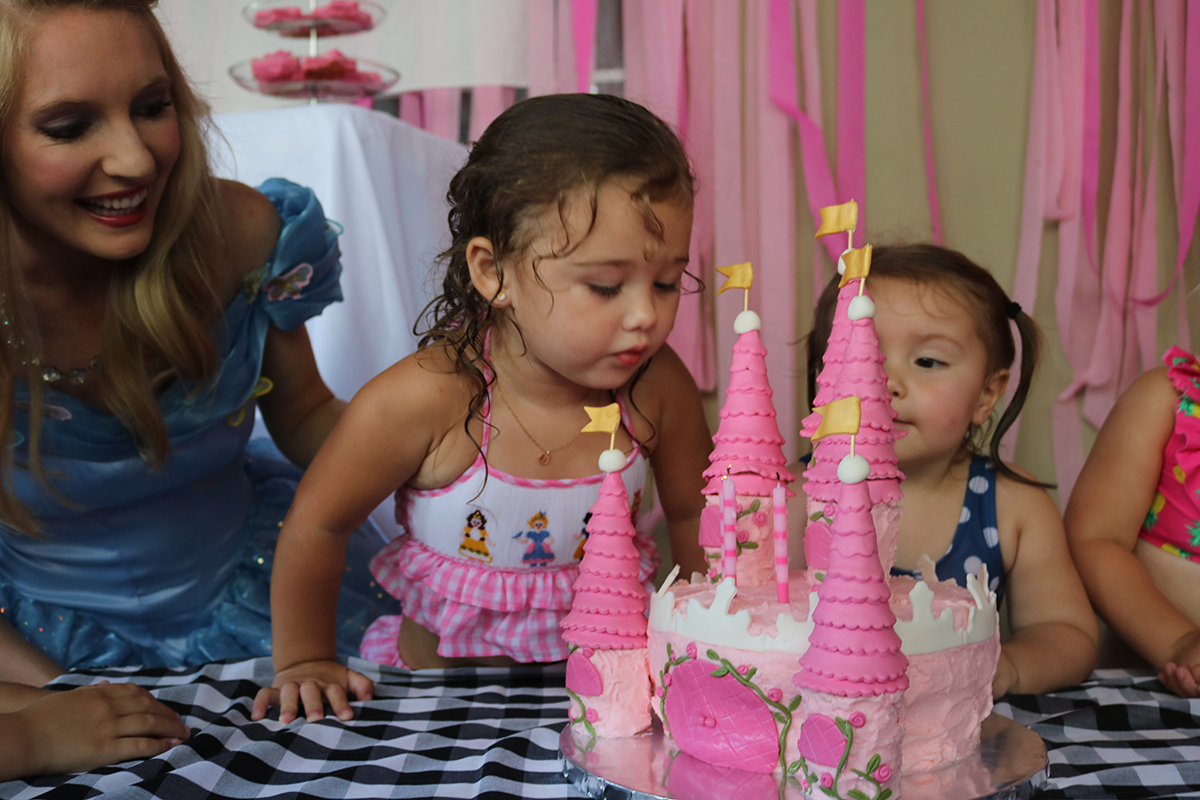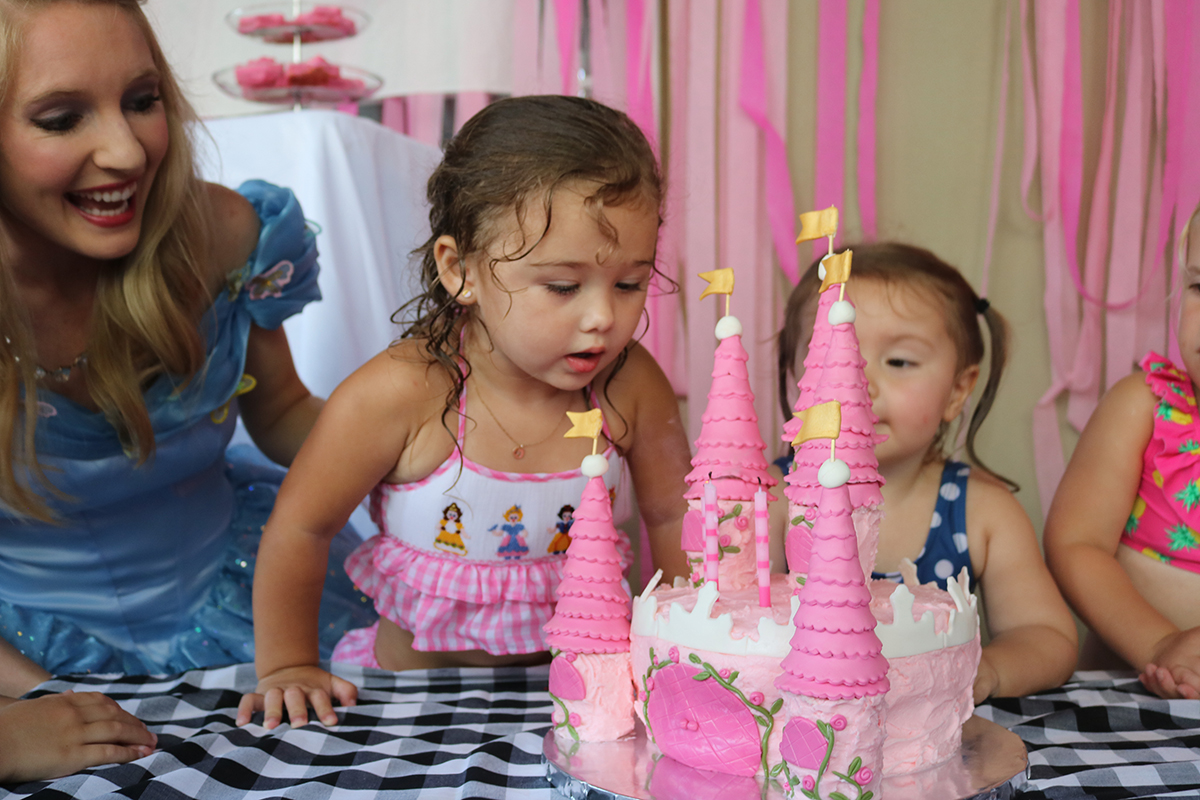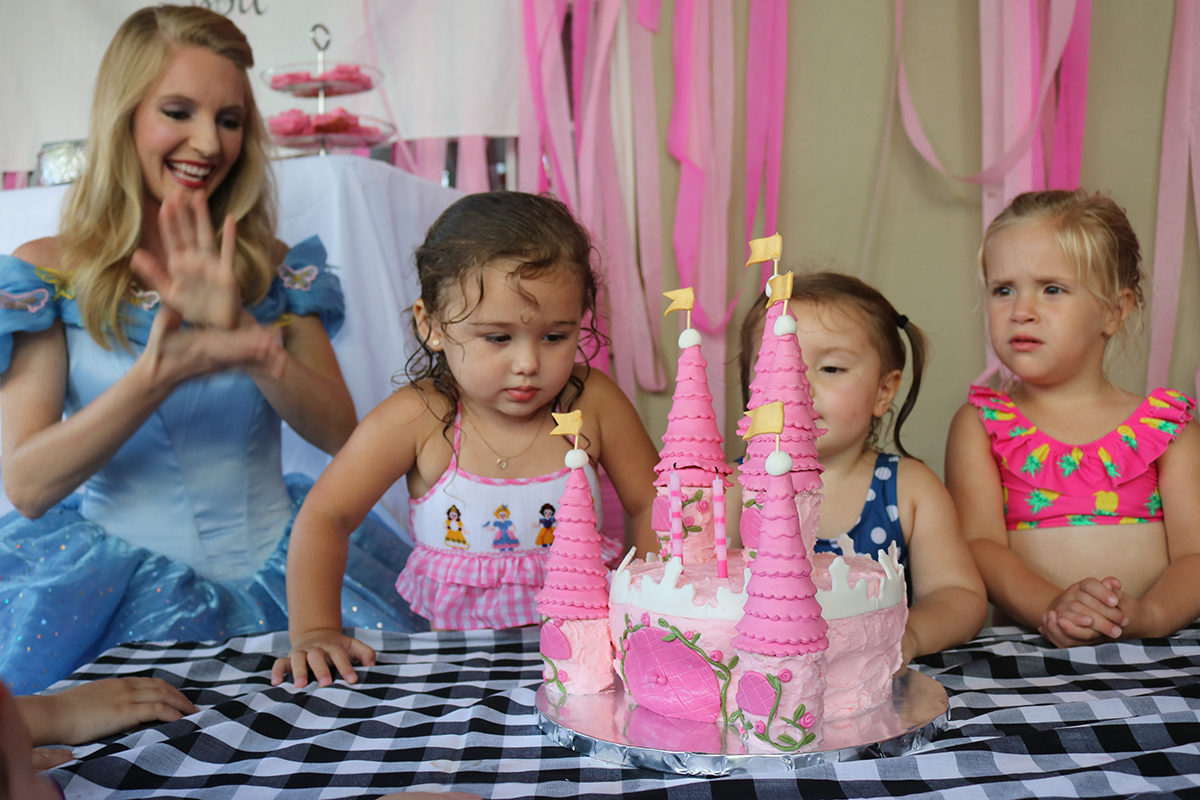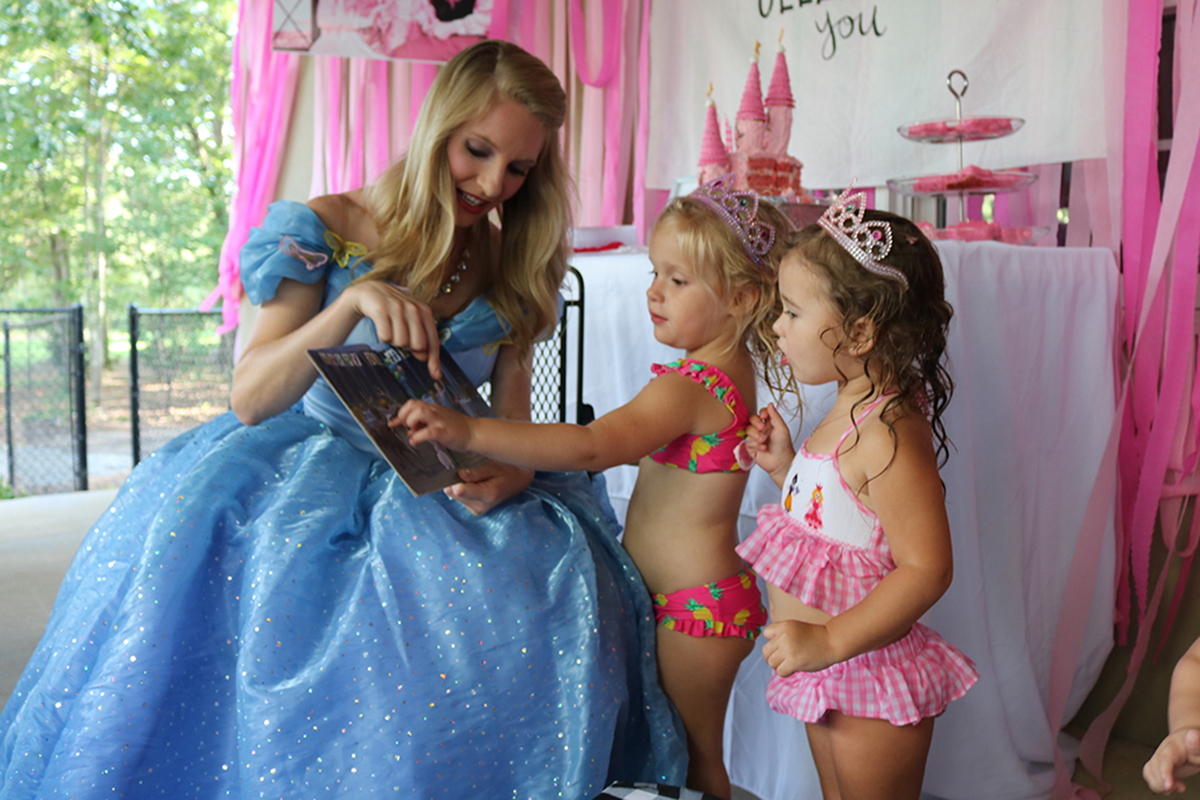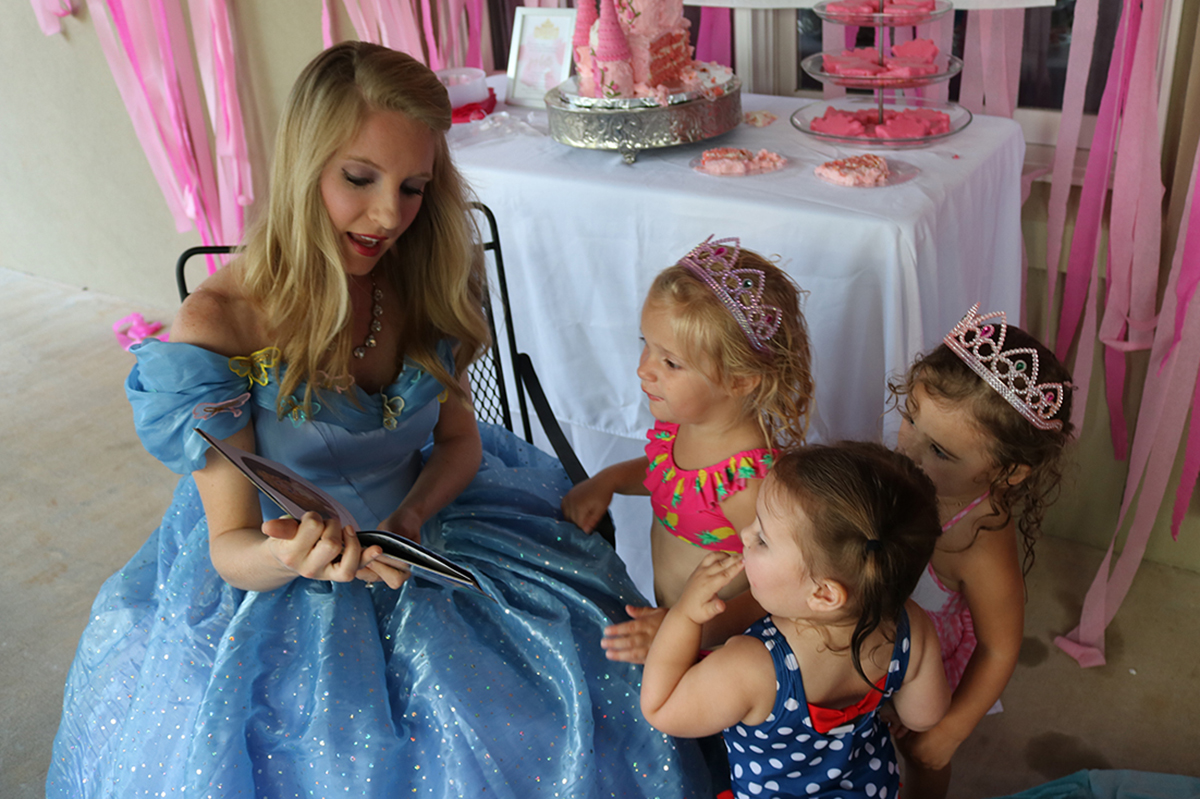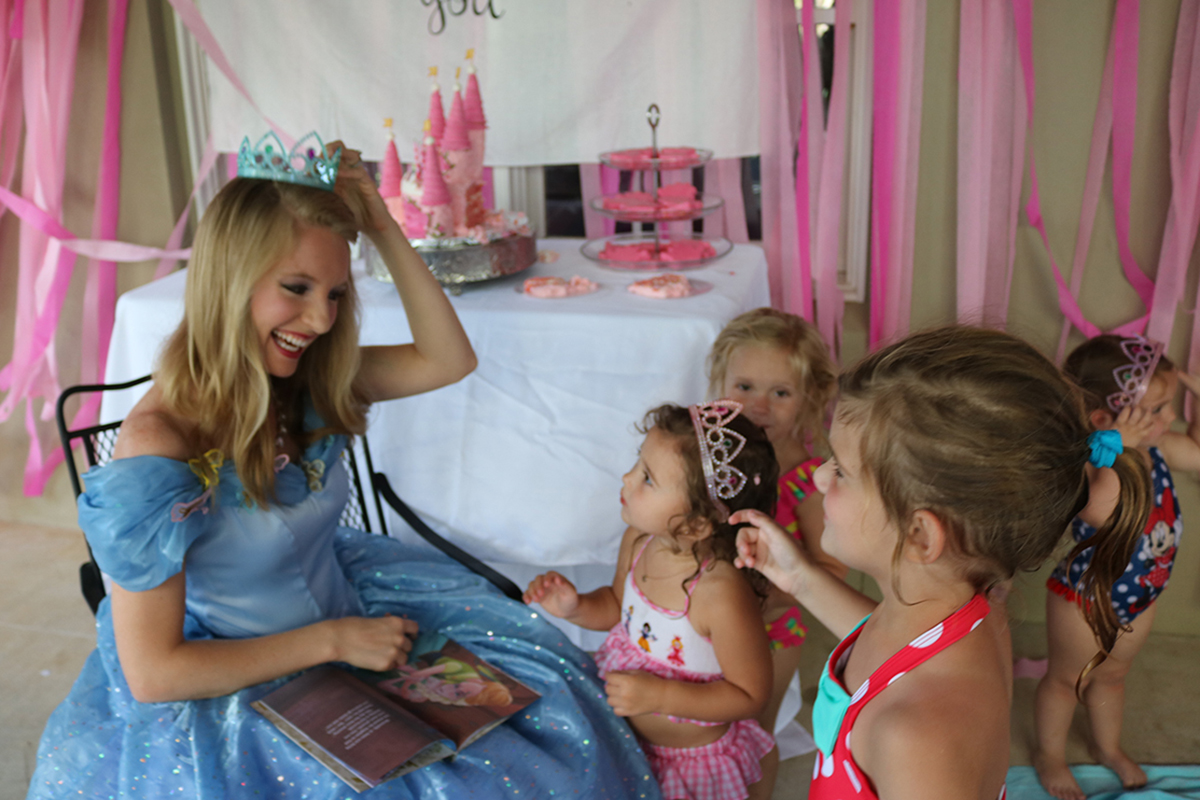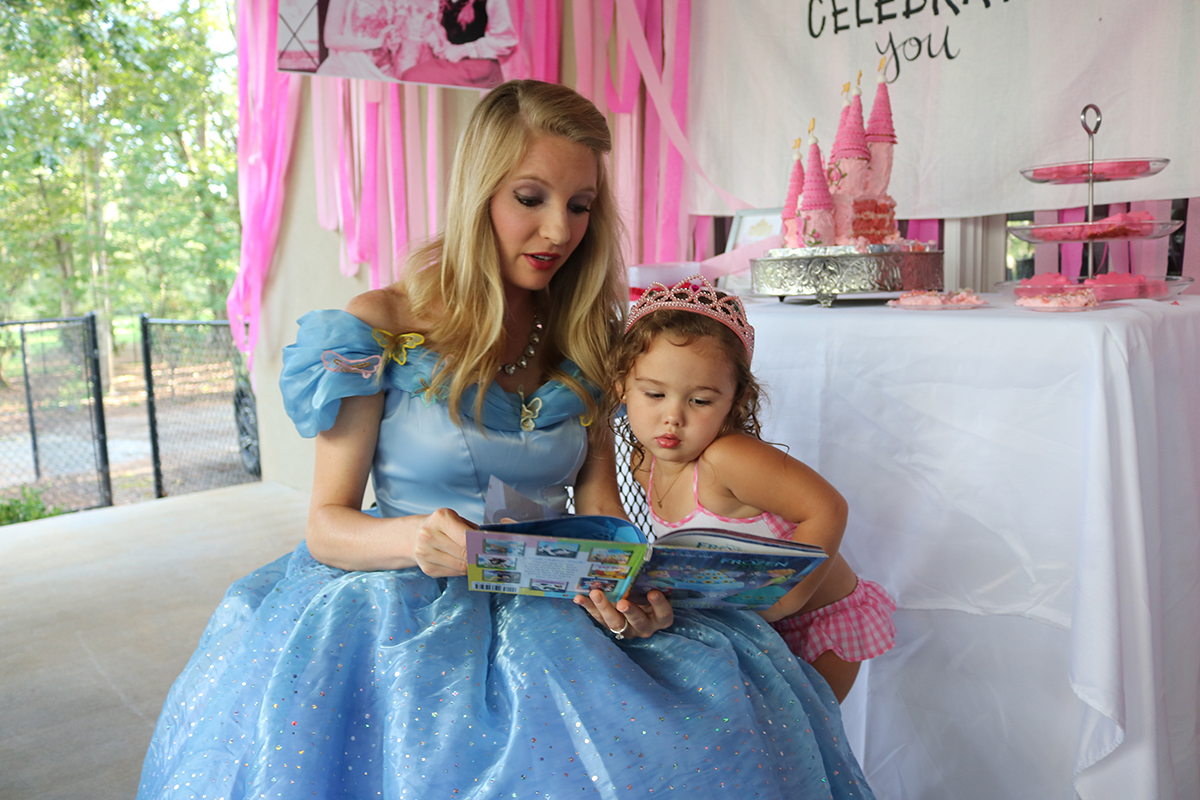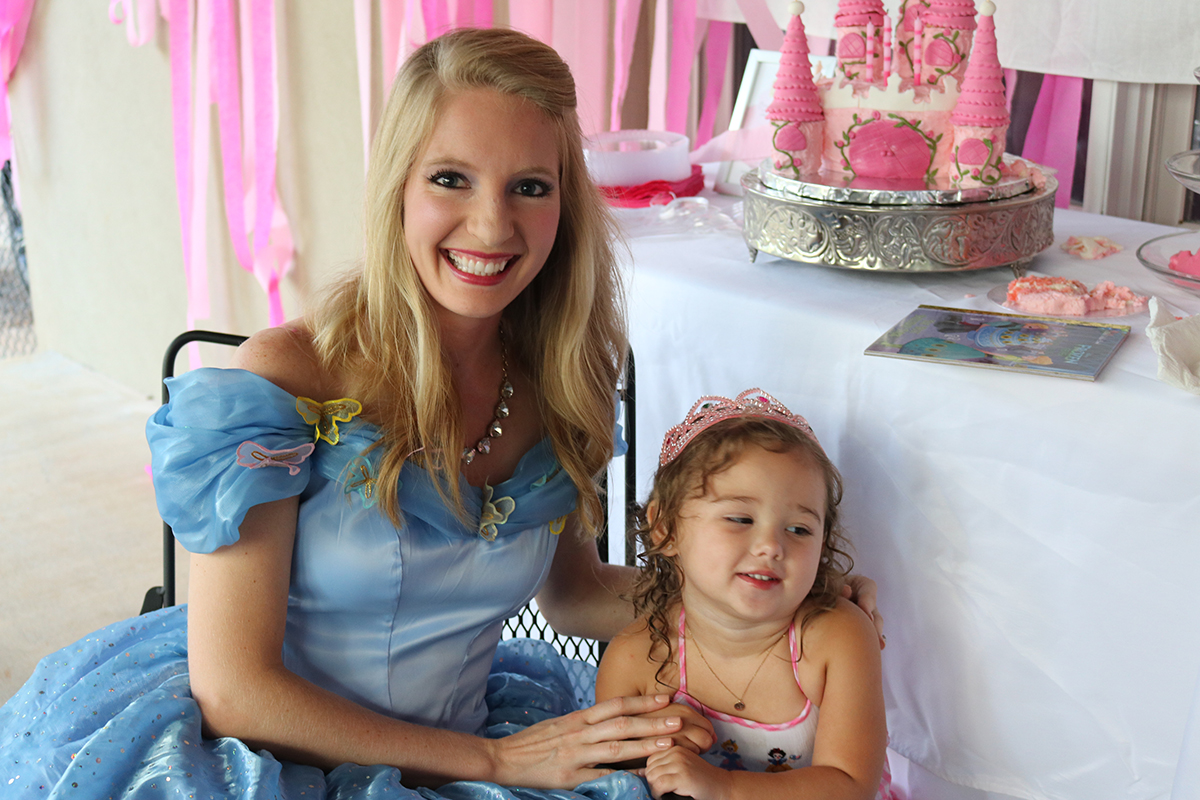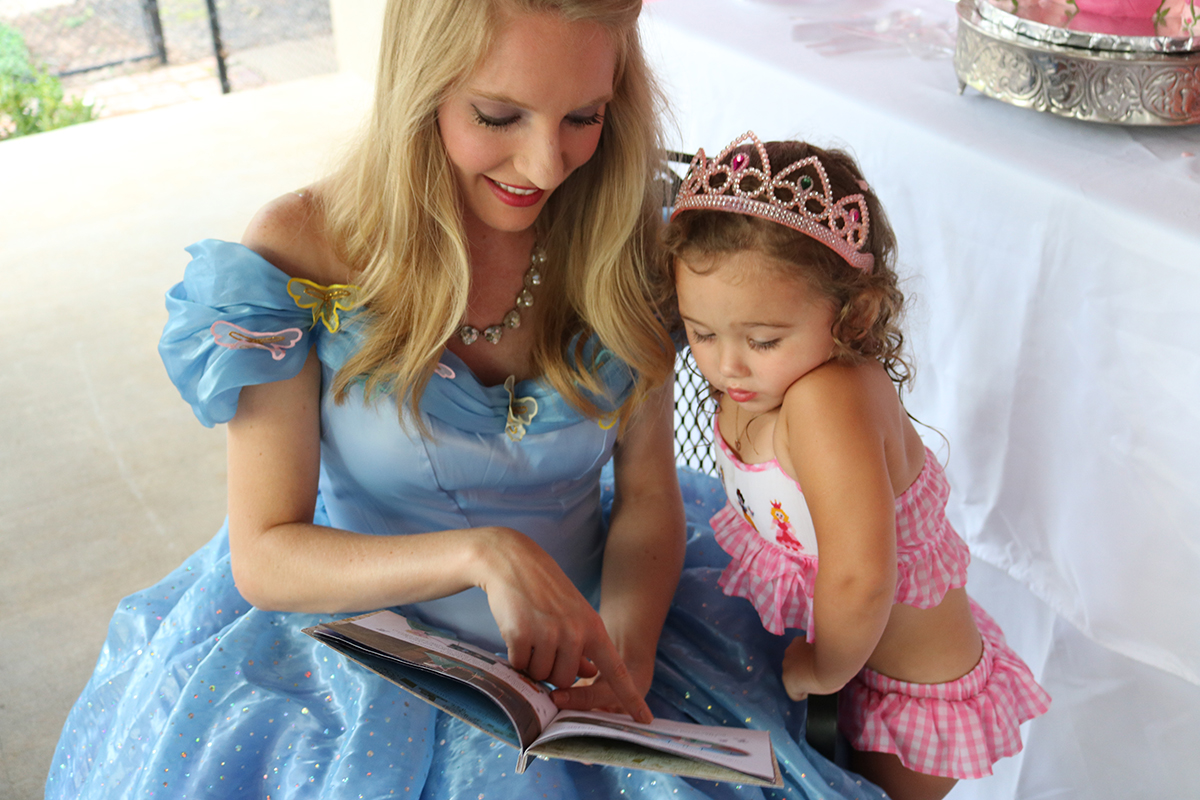 After story time, Cinderella stayed around for photos. She made the party such a magical experience for the girls!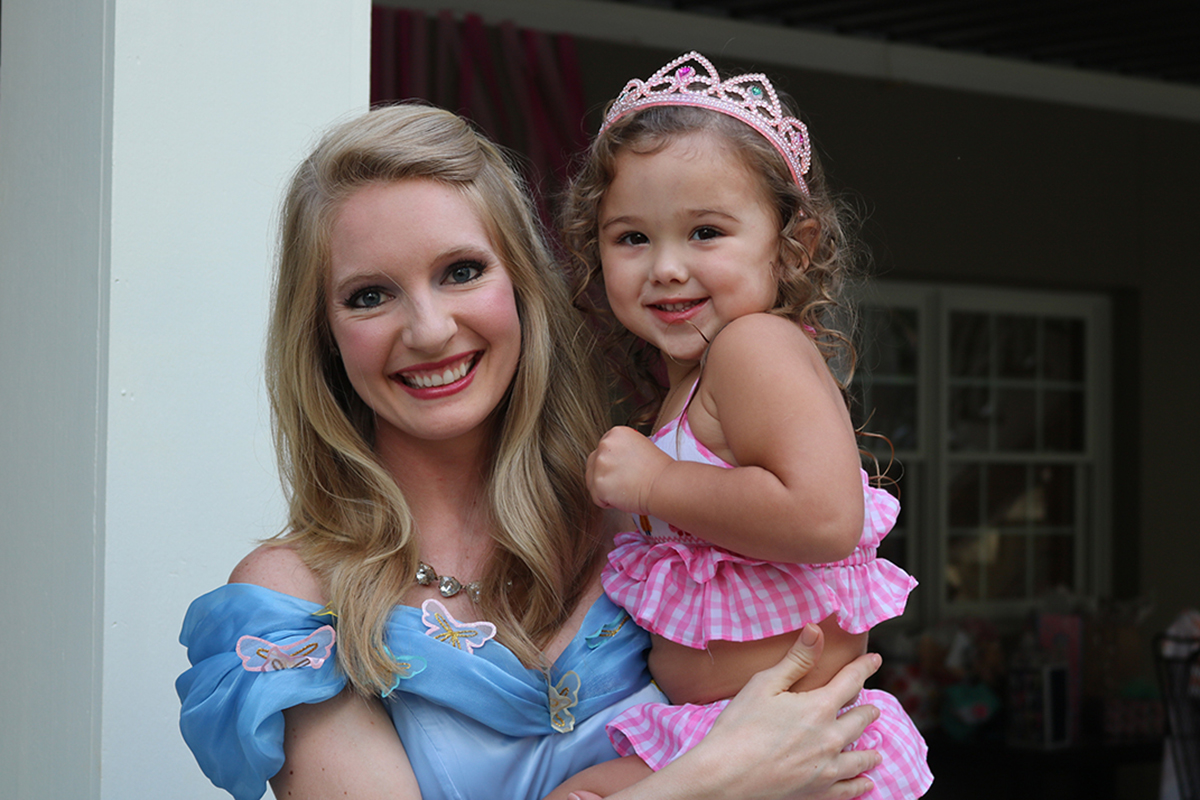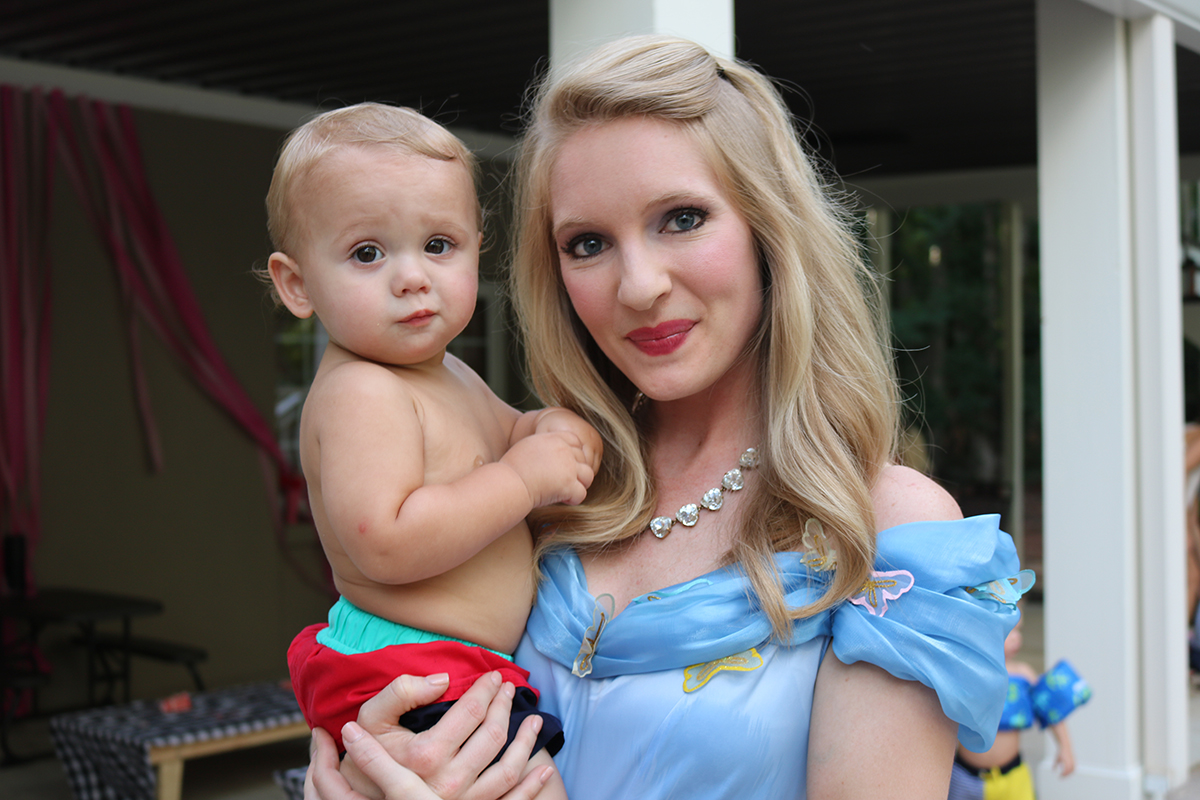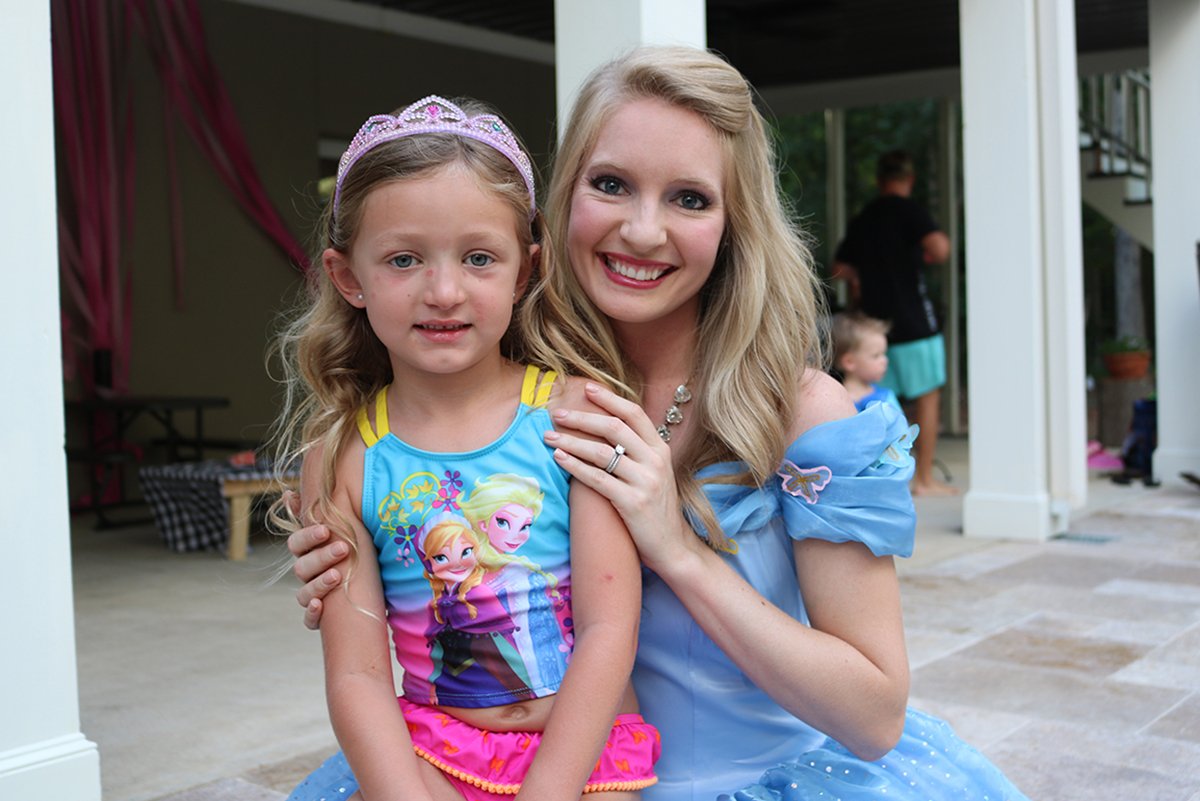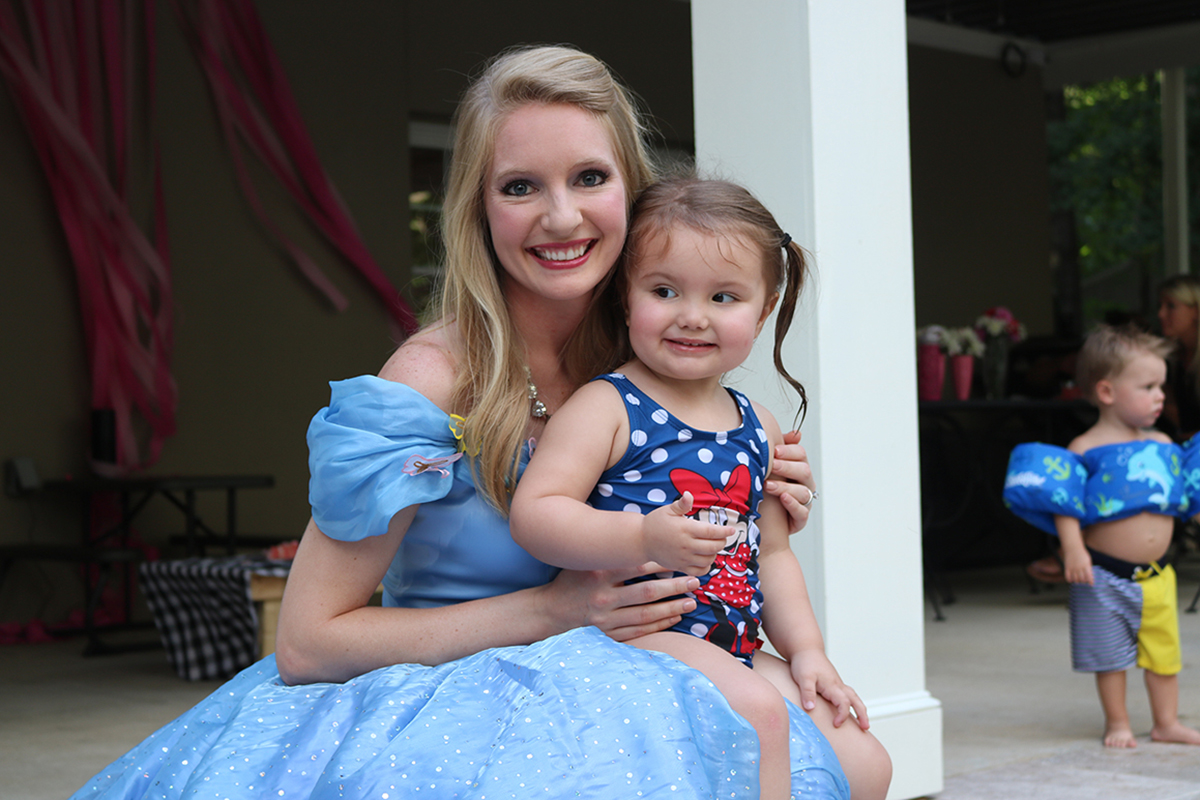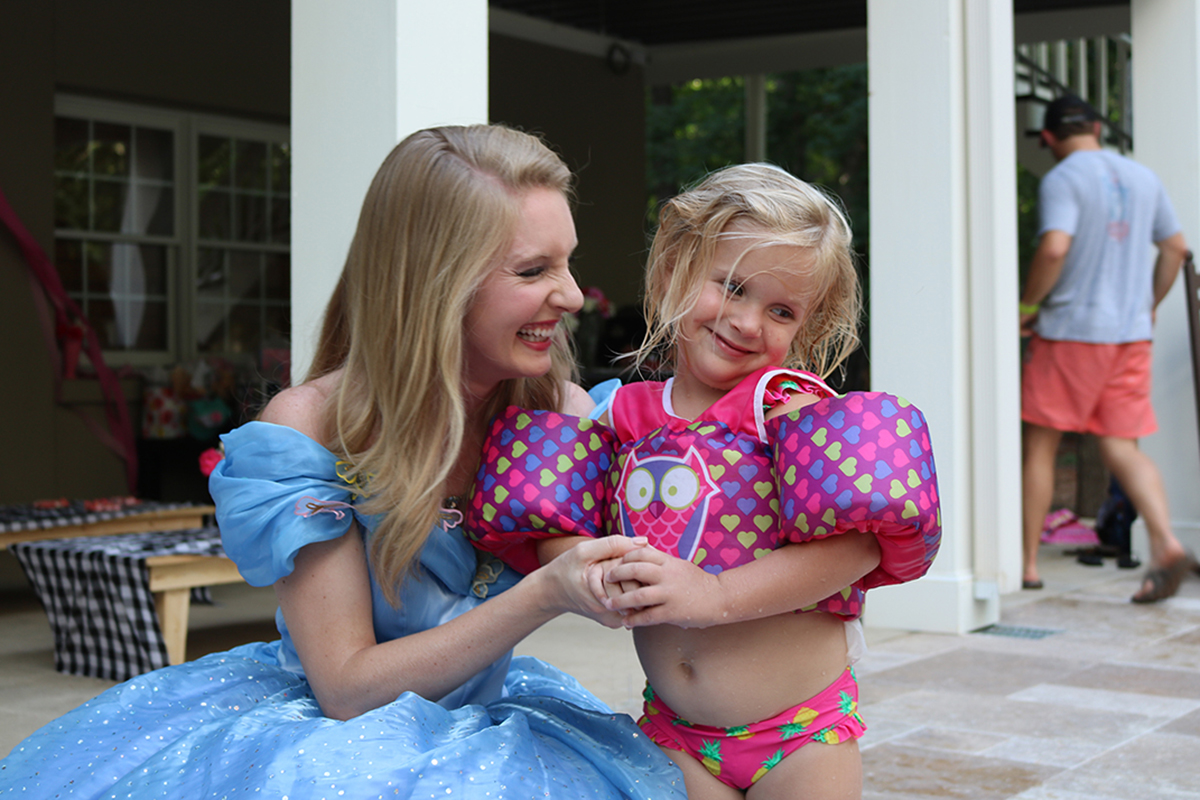 The rest of the evening was spent in the pool. Joy Belle's last day of swim lessons was on her birthday, which was great timing. She literally swam the pool like a mermaid until after dark! We couldn't even get her out of the pool for pictures. She had such a great time!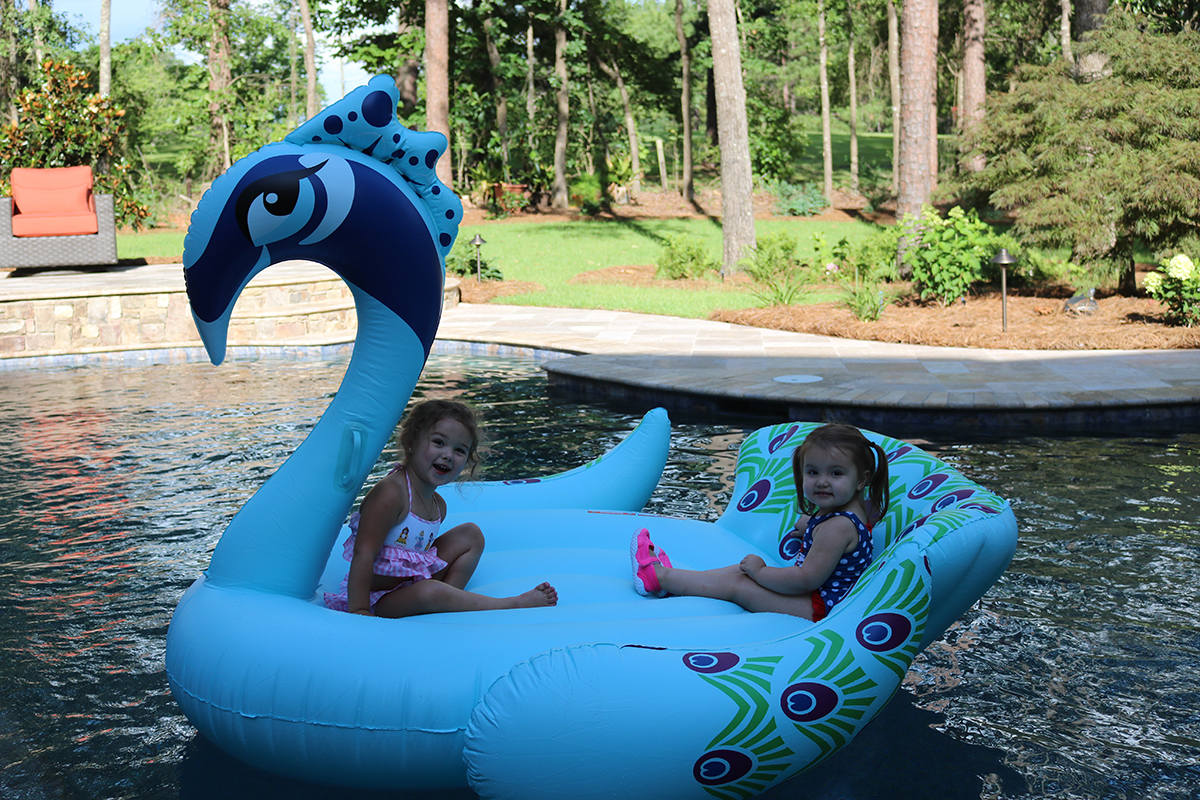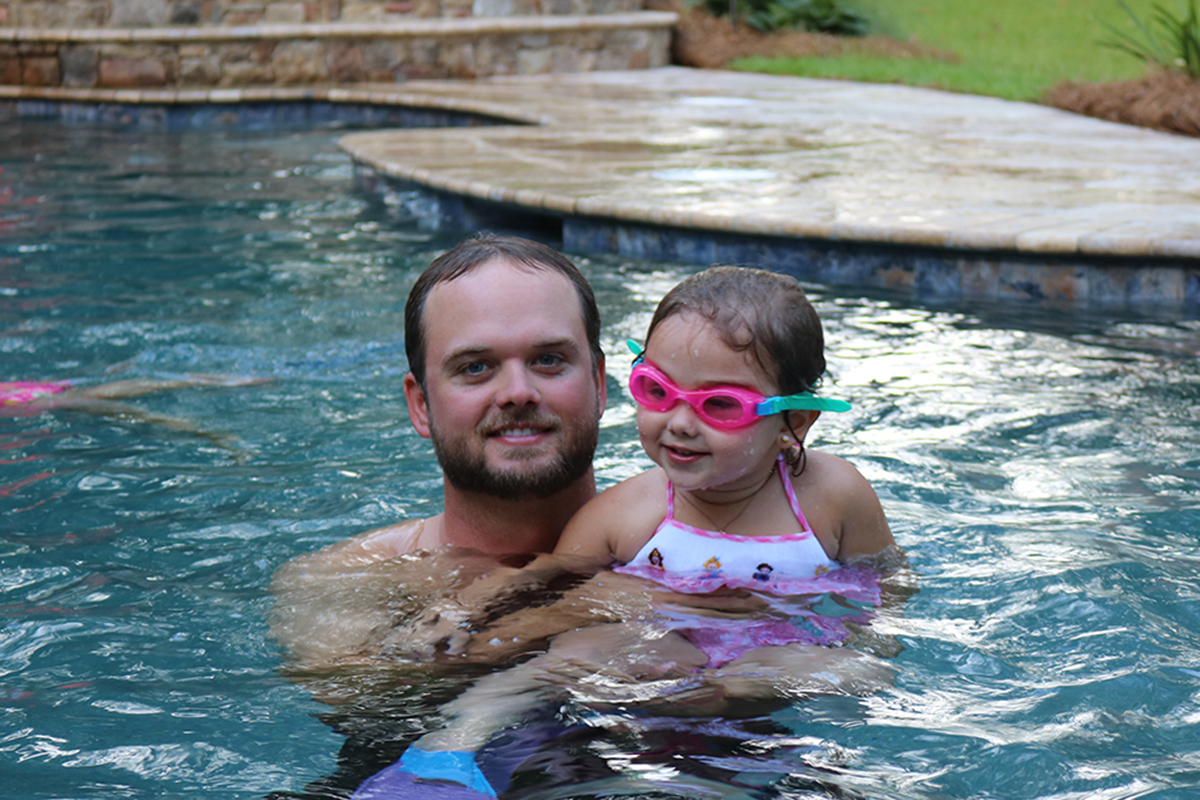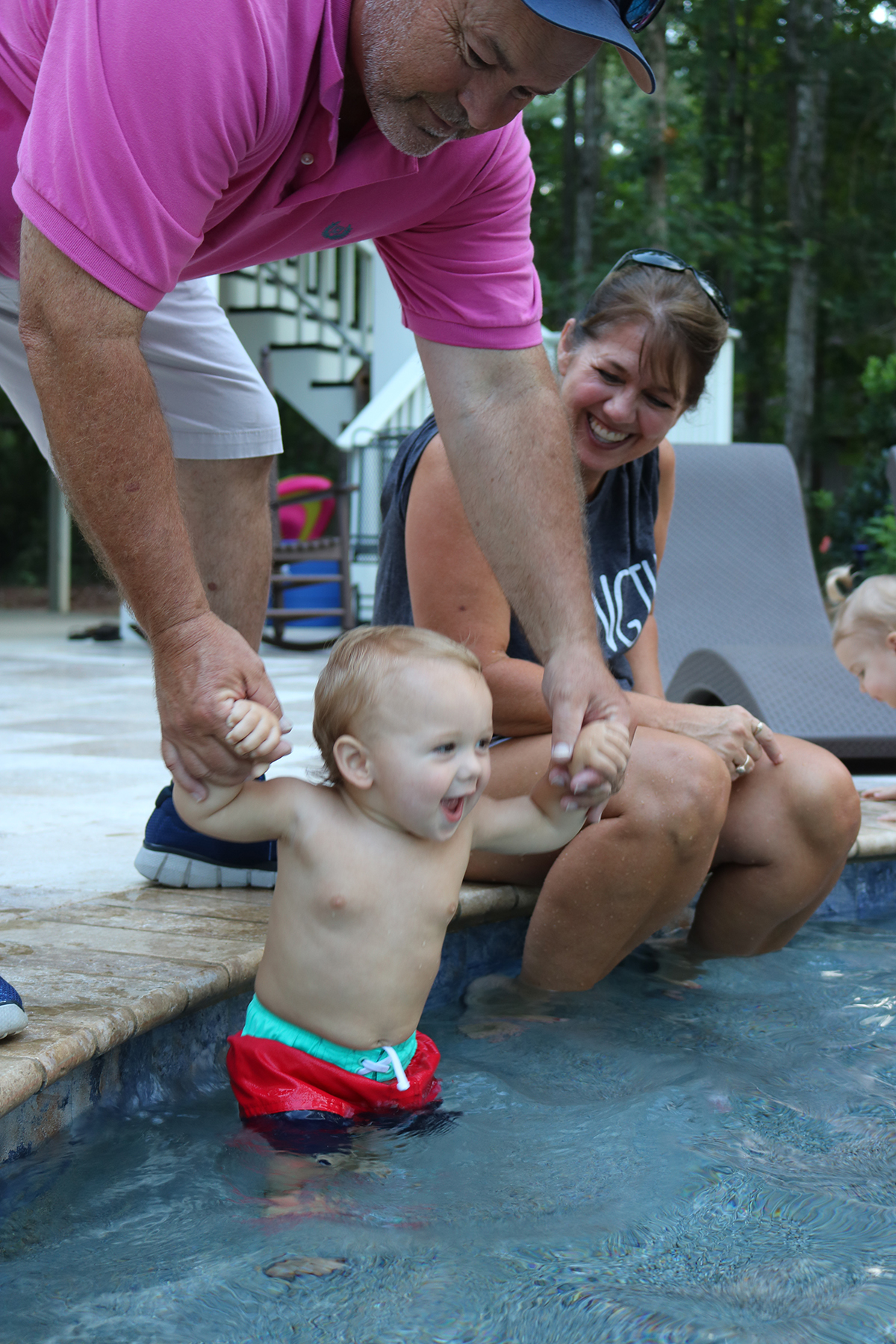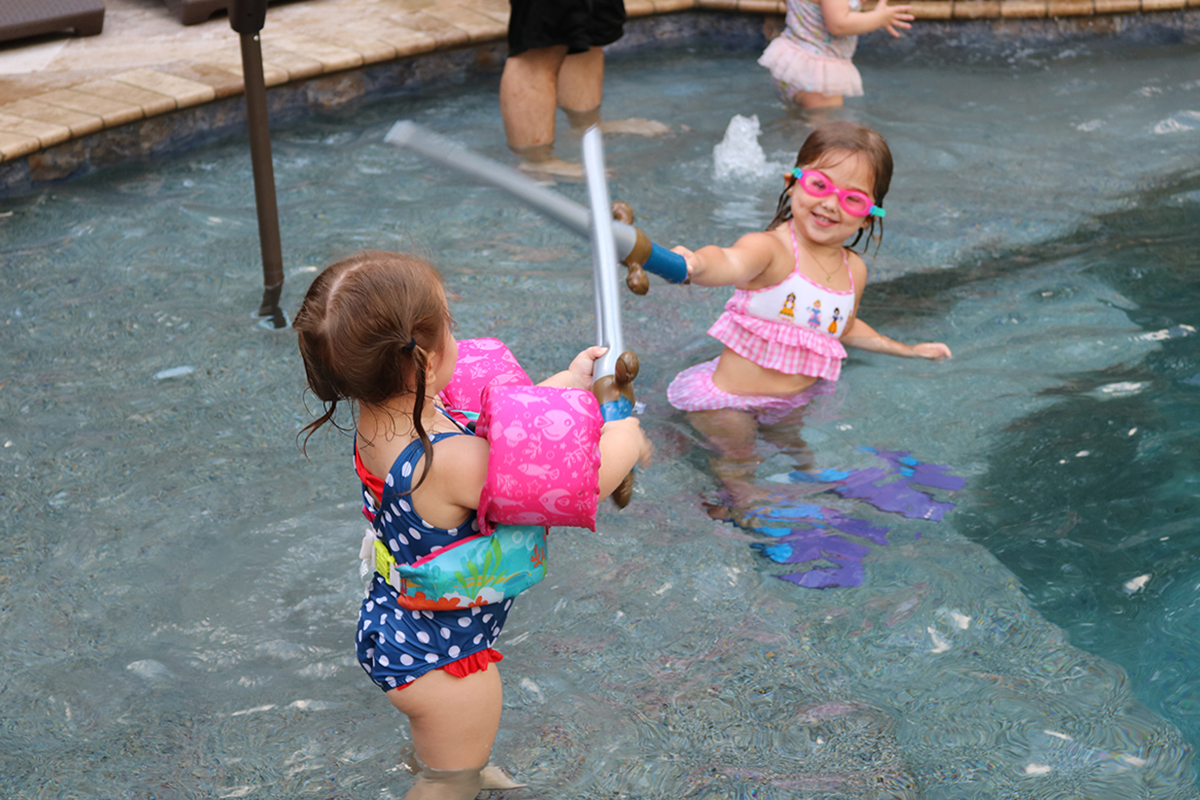 We are so thankful to all of the family and friends that came out to celebrate Joy Belle! You all made her birthday extra special. We are grateful to have so many people that love and invest time into our babies. She loved every minute of the celebration!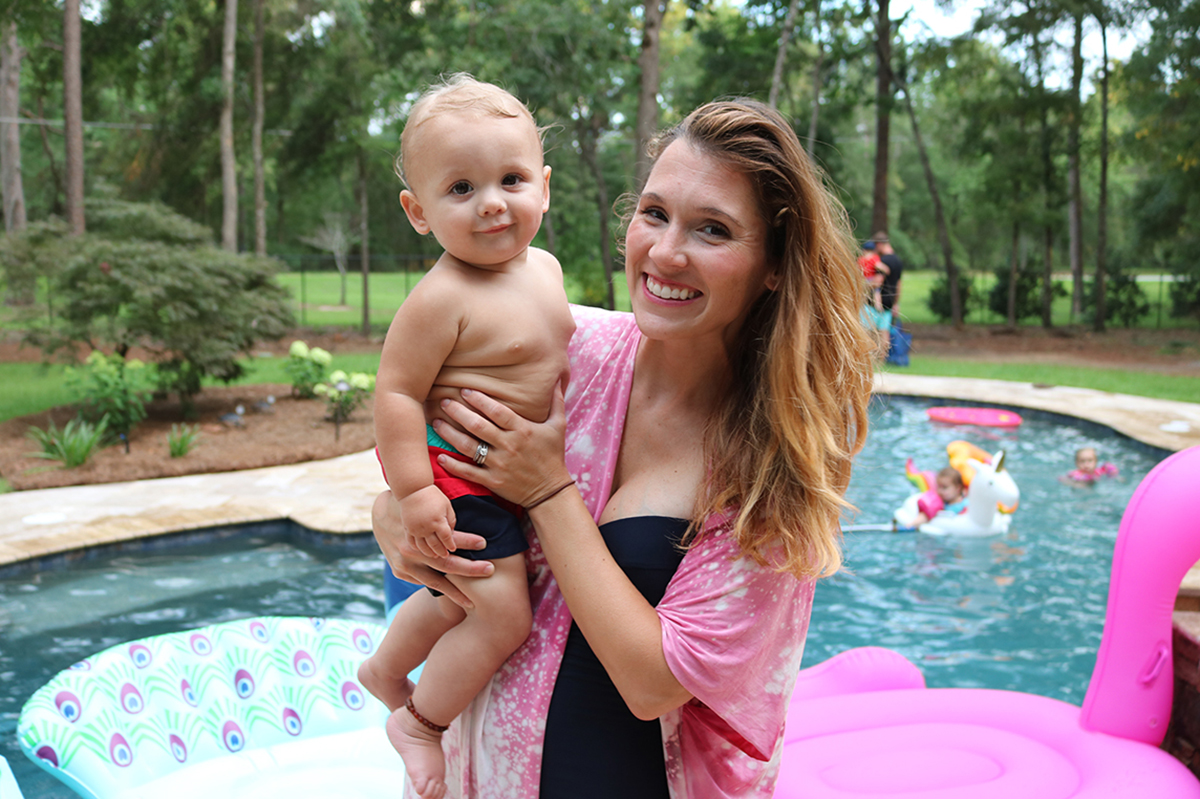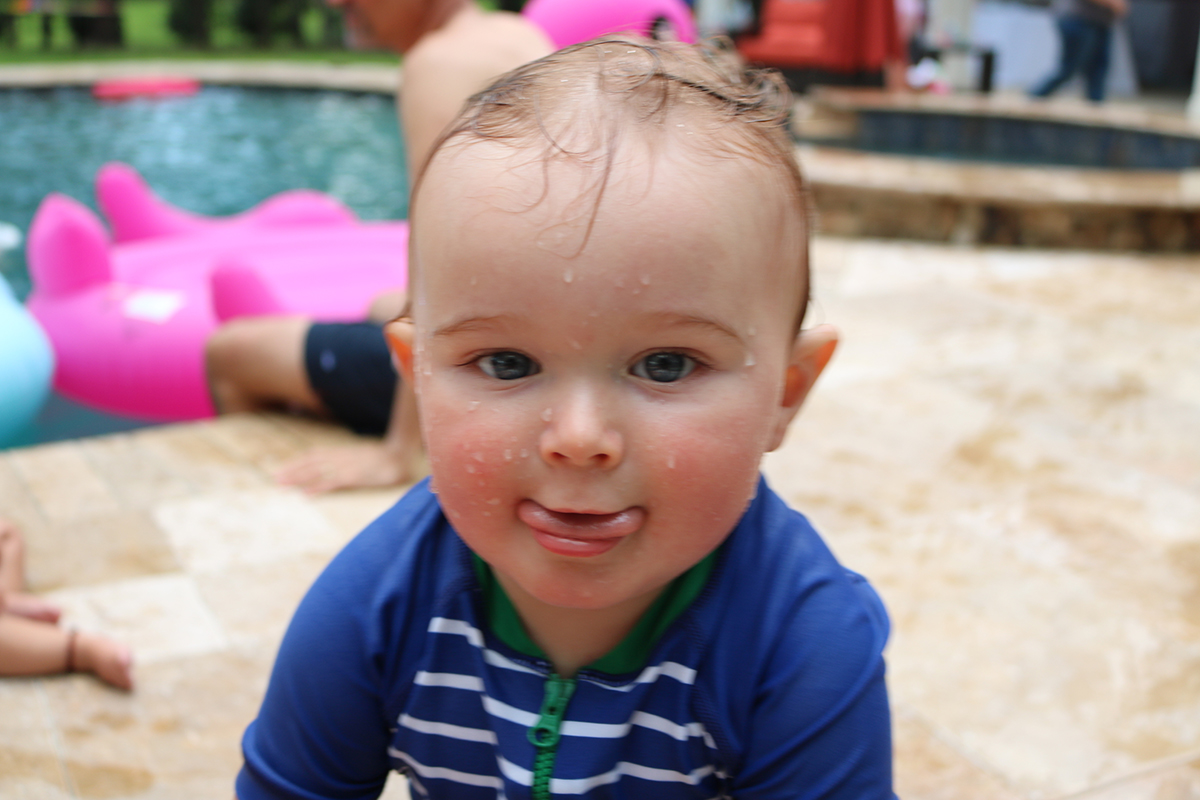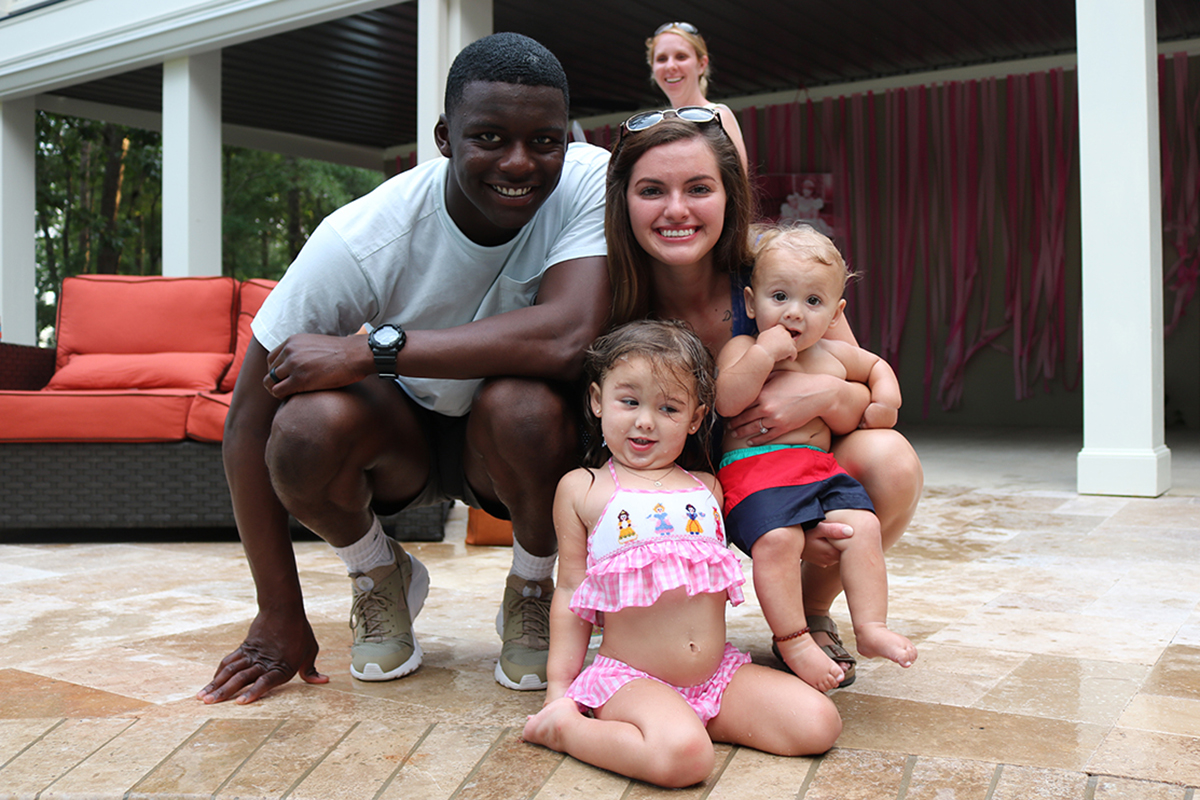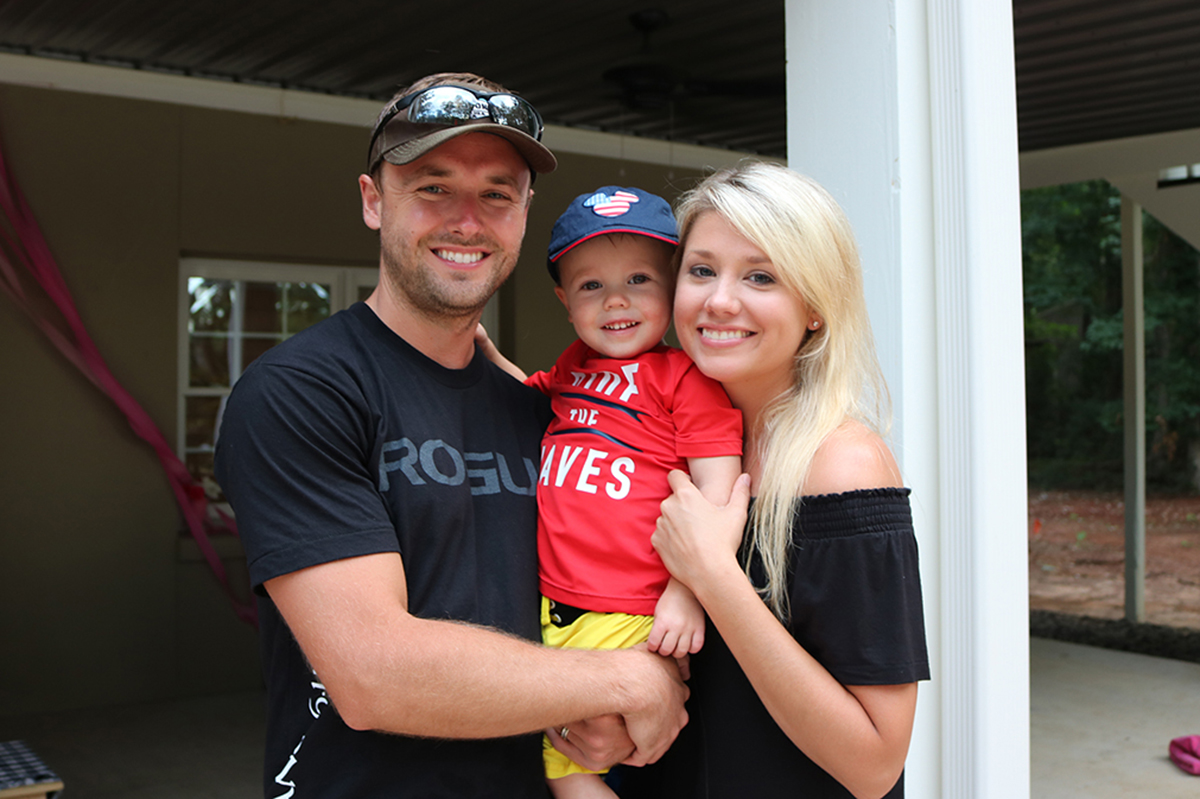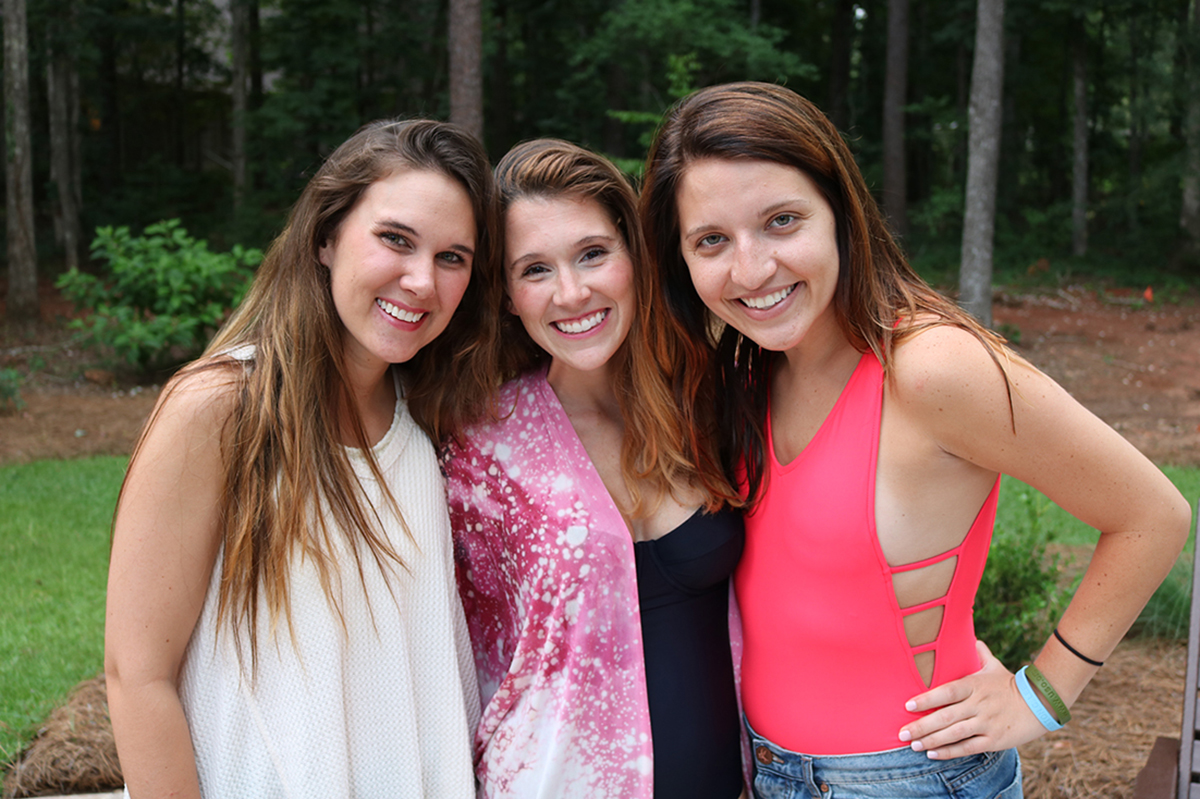 These girls helped me shop and set-up for the party – and I could not have done it without them!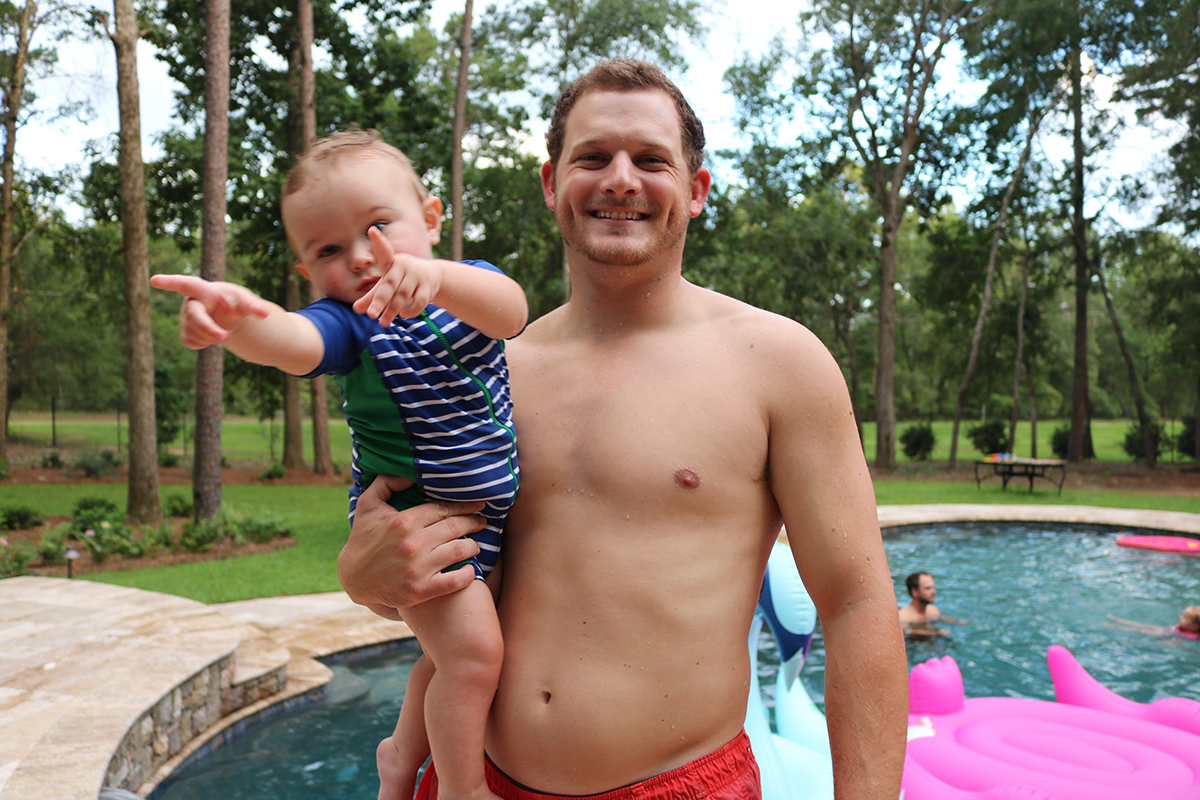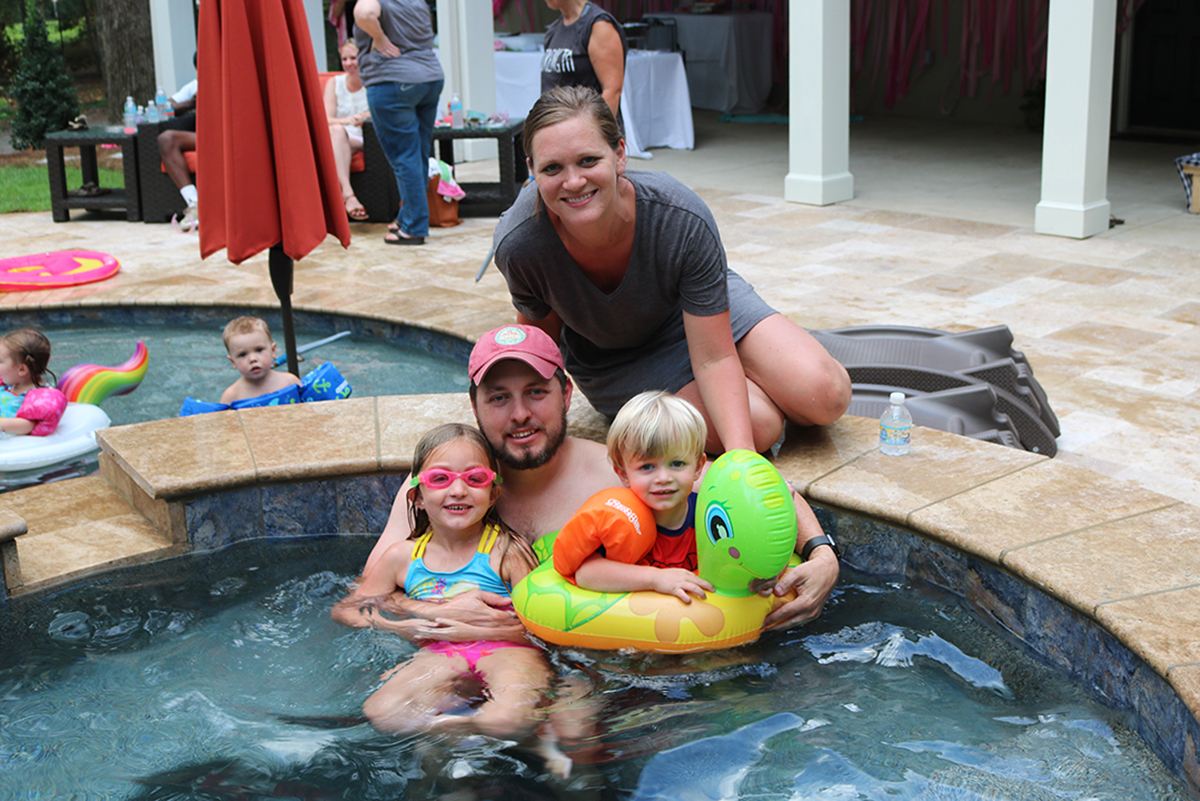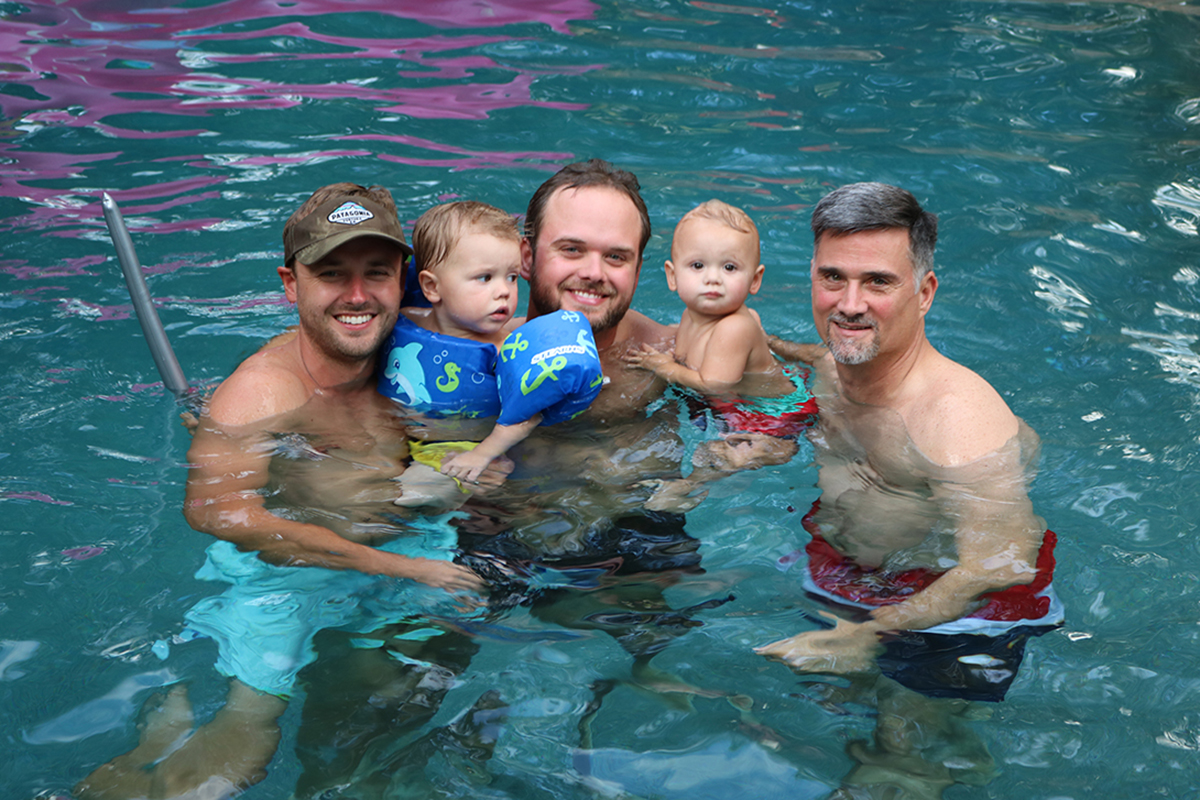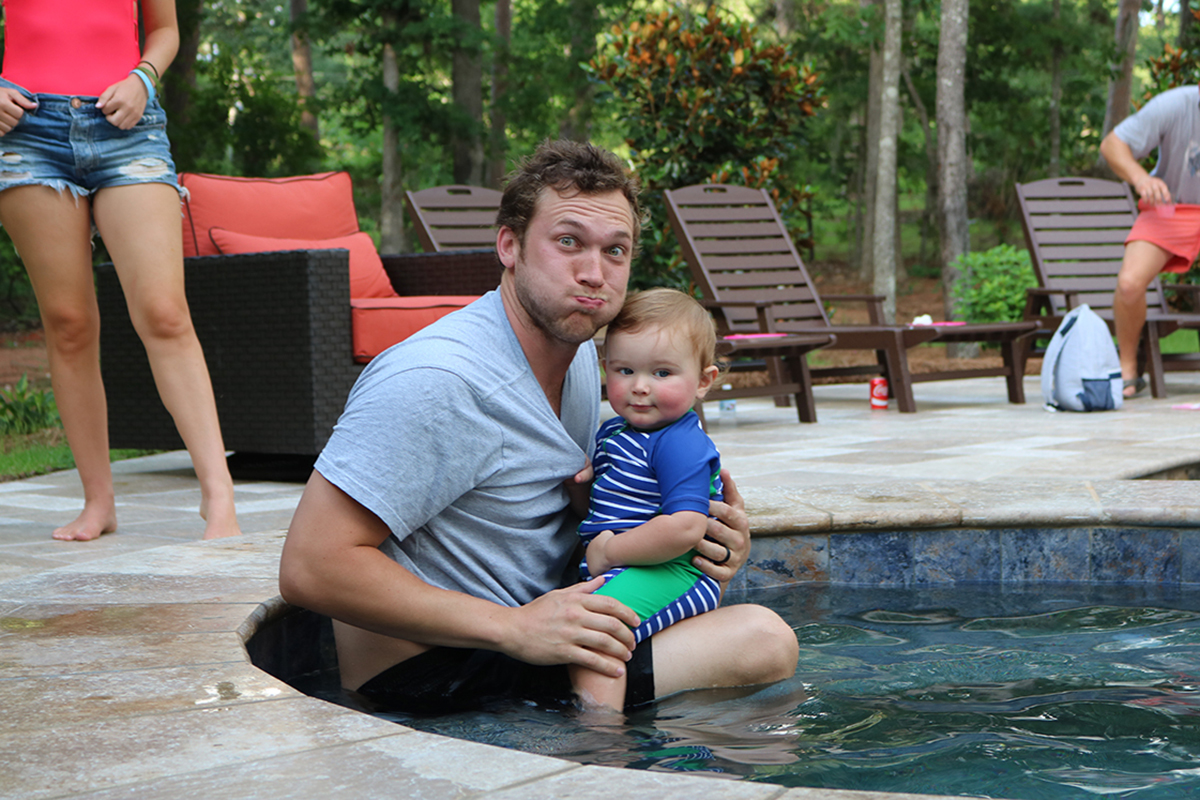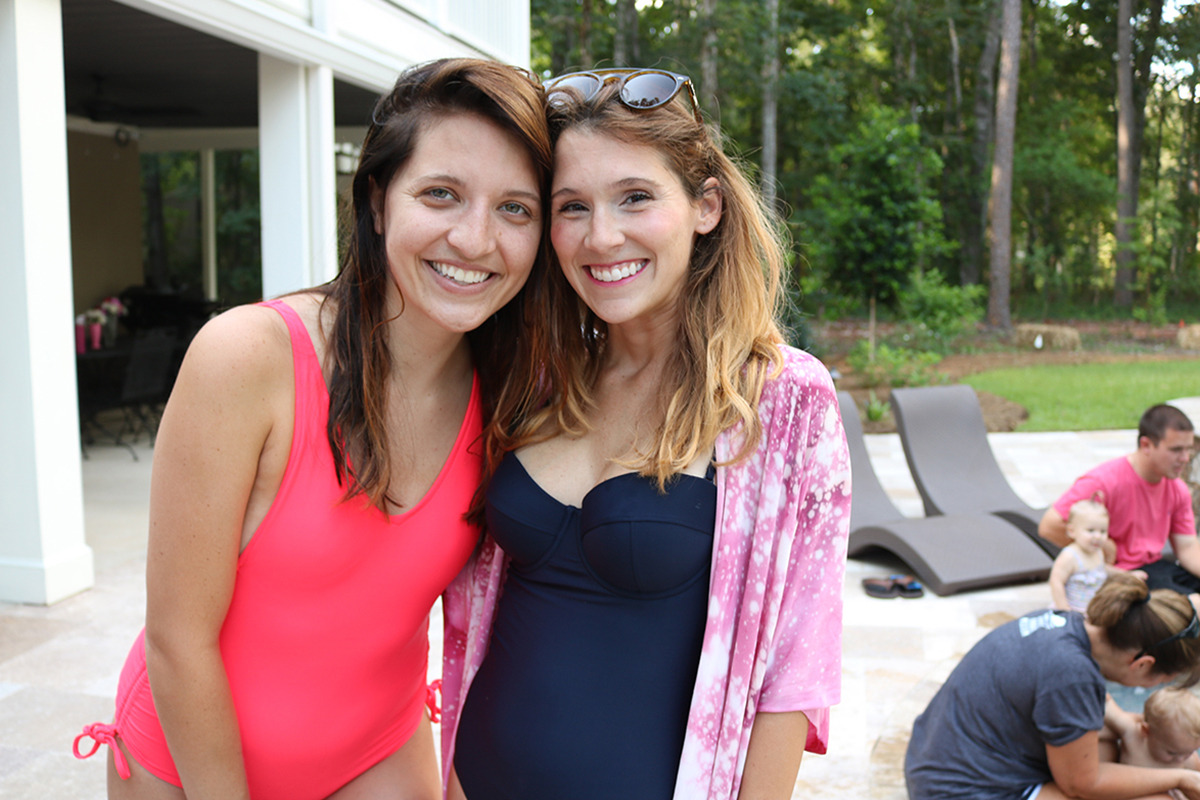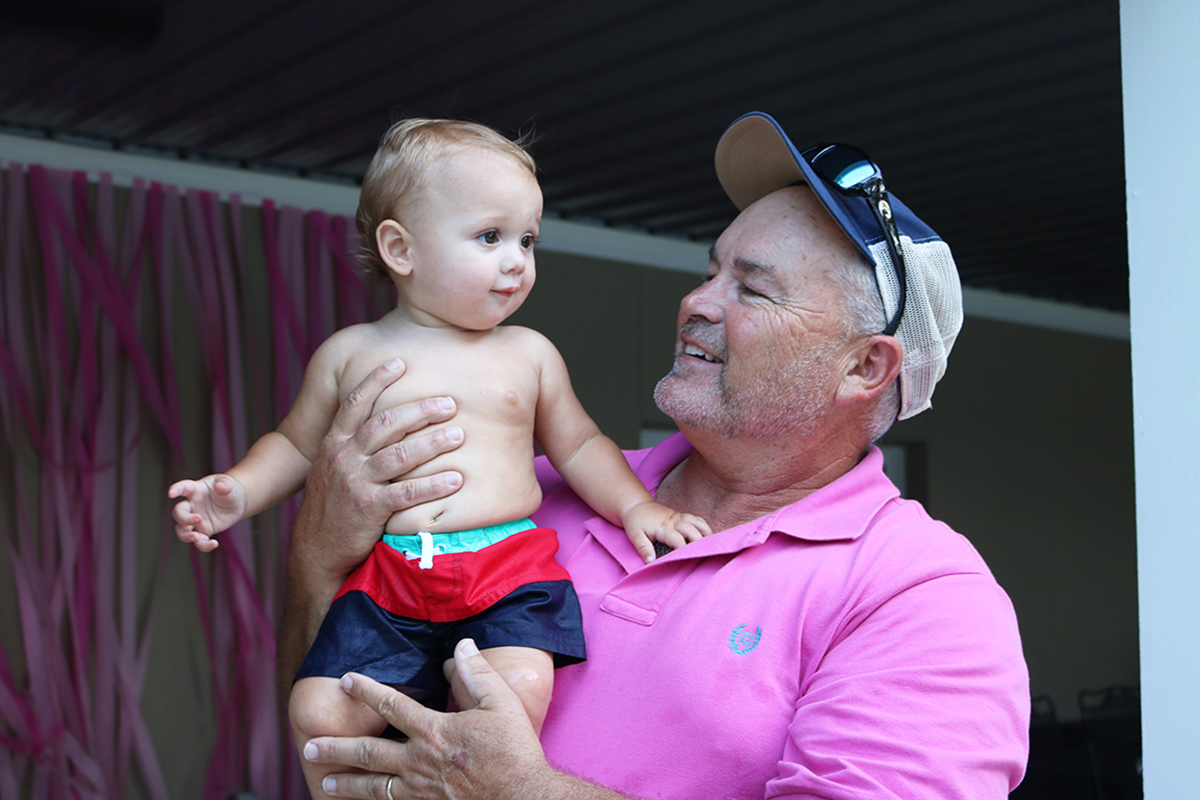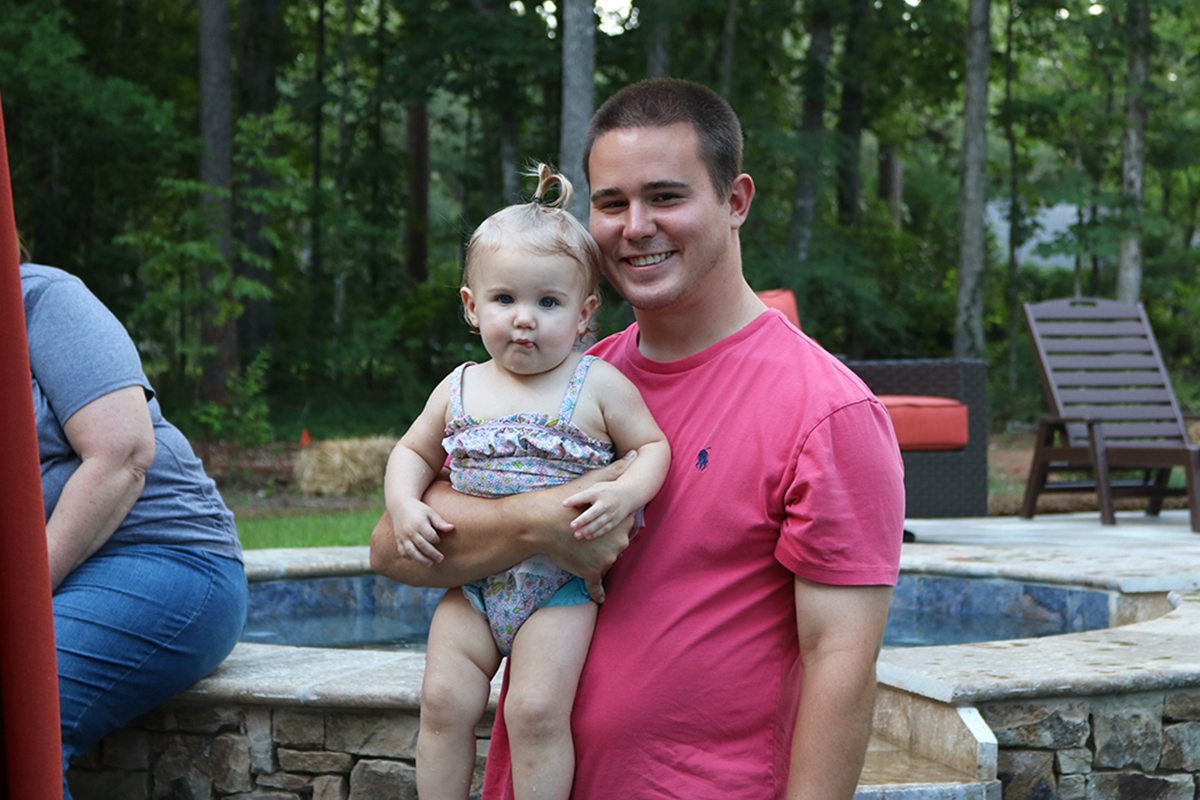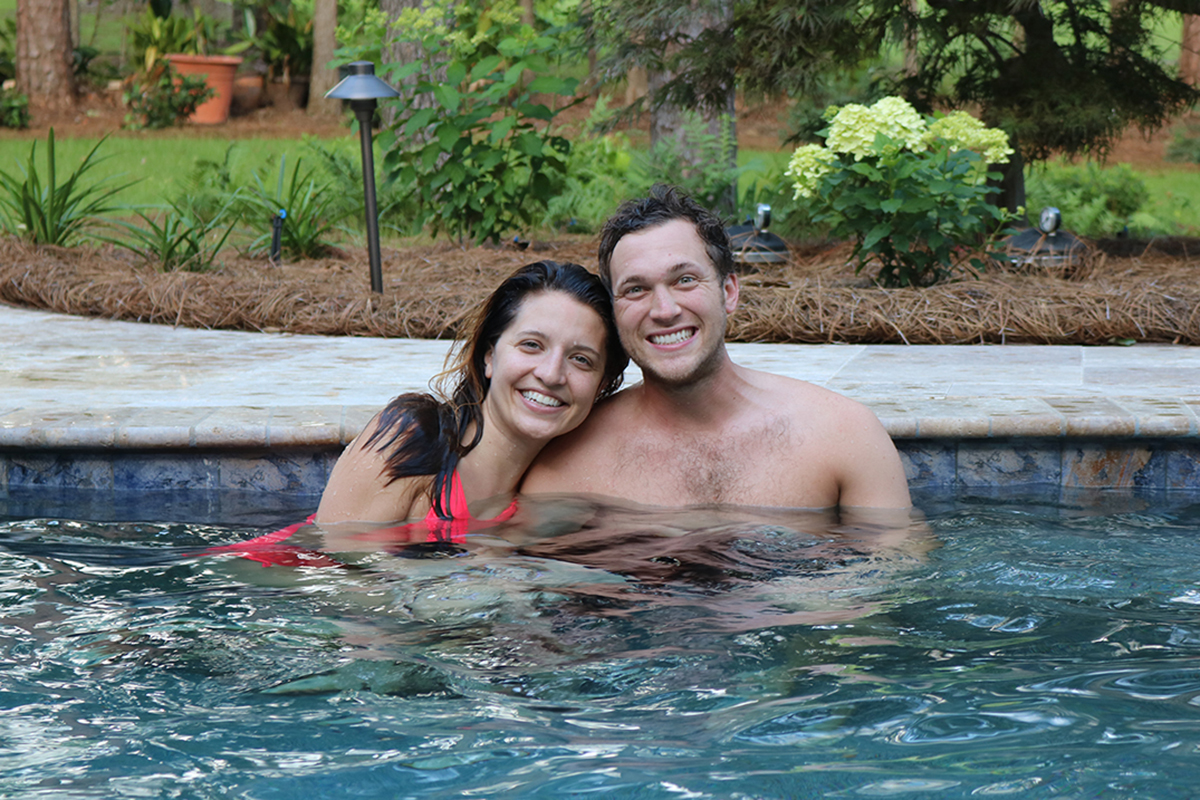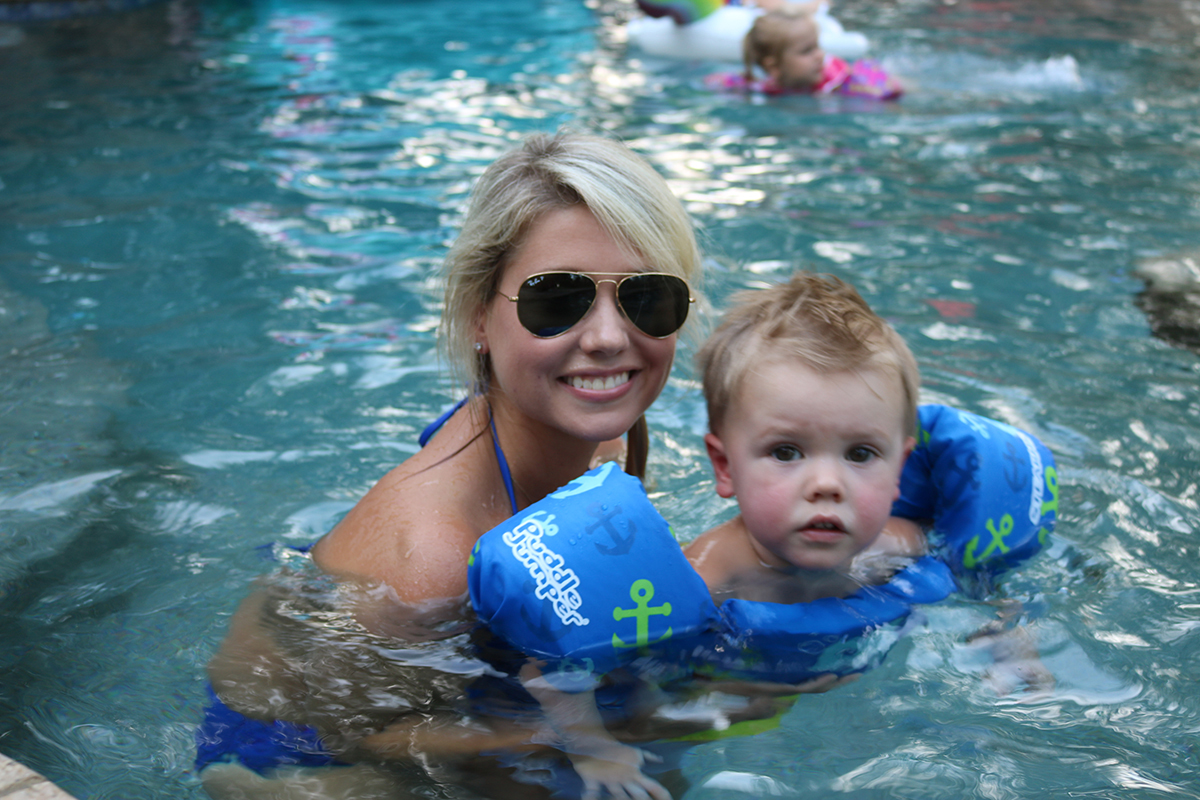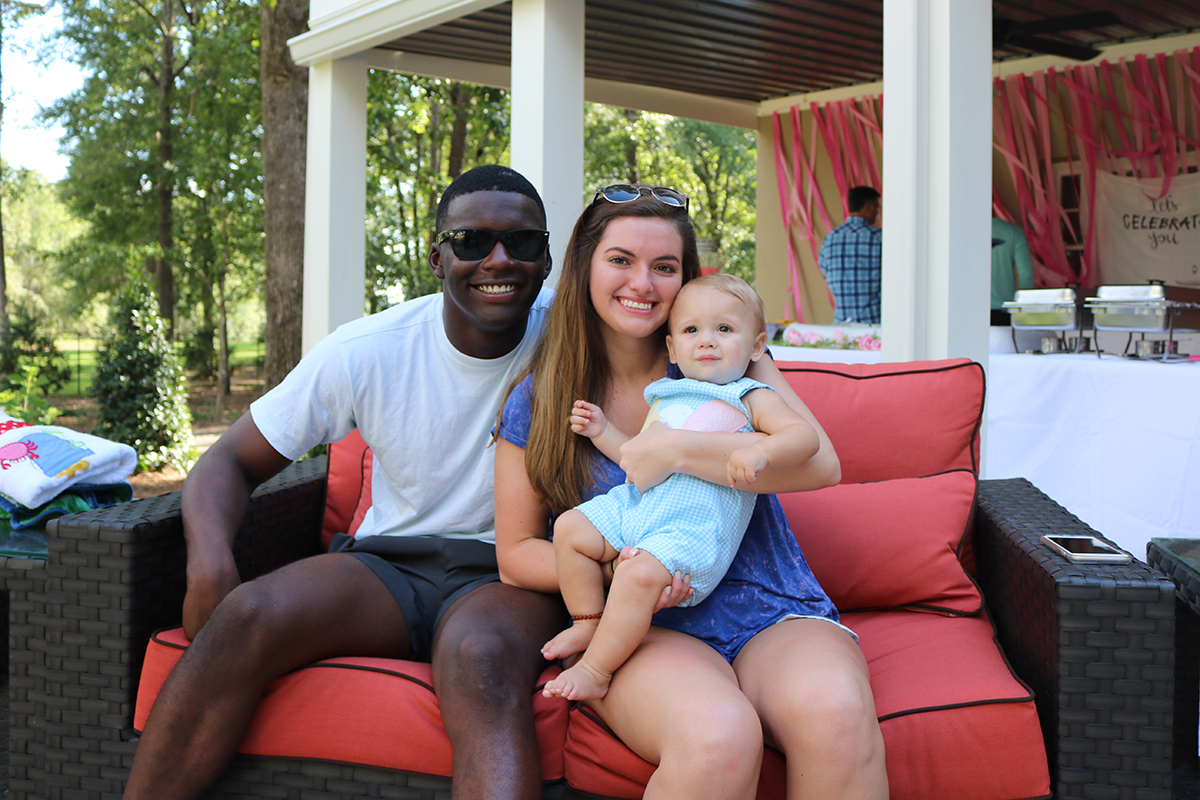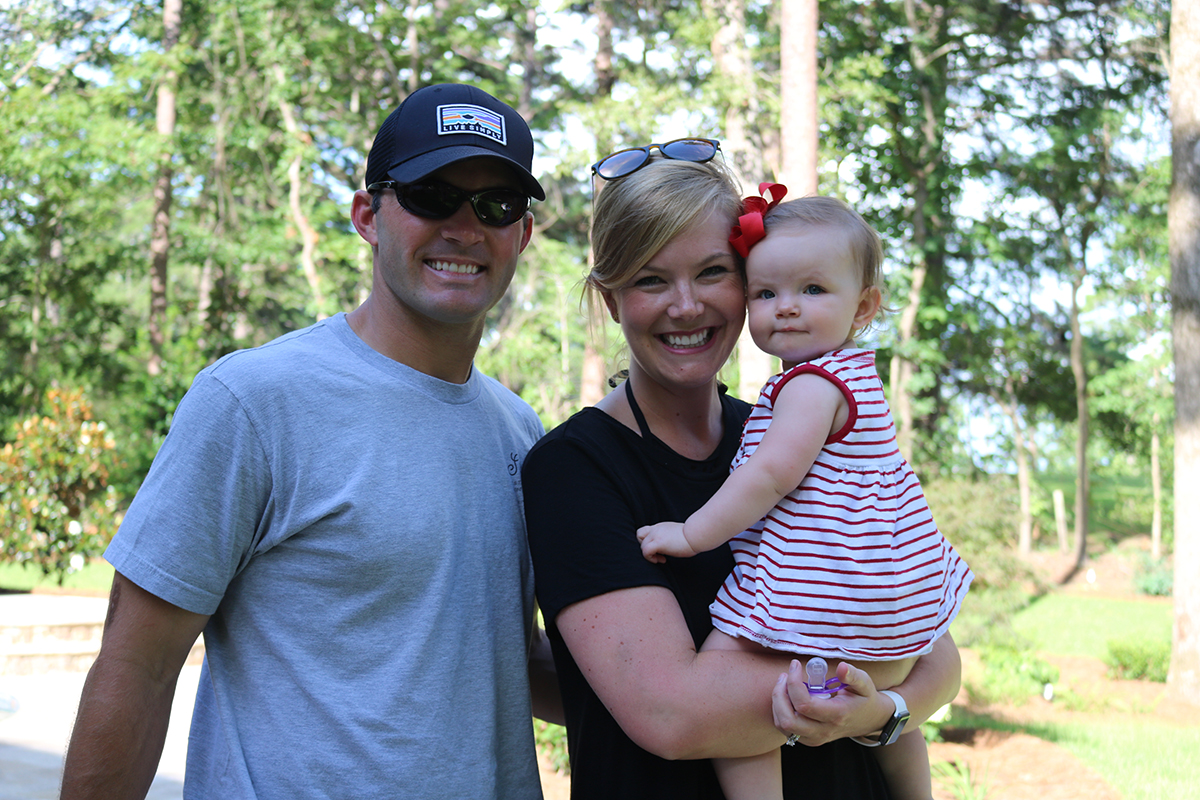 Joy Belle, you give me all the feels. The kind of feels that people write songs, books, and movies about. Keep being you and shining bright, beautiful one. I love you!