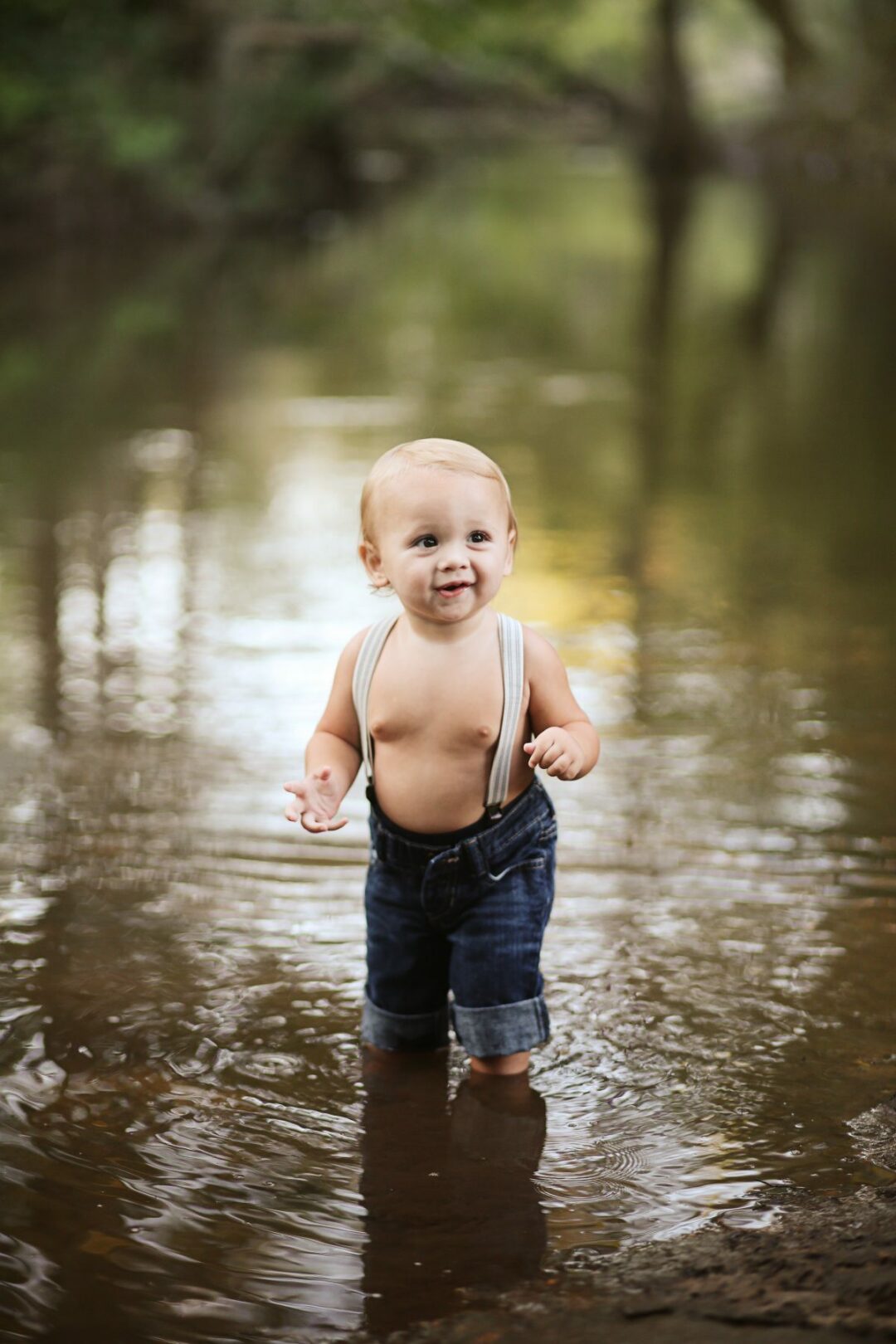 Early this month marked one year with our precious, baby boy. It's been one of the fastest years of my life and by far, one of the best. Britt has added so much happiness and excitement to our family. He's so full of life, curious, into everything, and since he's learned to walk, he's always on the move. It only took him a couple of months to figure out how to push sister's buttons. I call him our little agitator, but he answers to Brother, Britt, Britt Colby, Britt Man, and Britt Britt. And if I'm honest, his sweet little smile gets him just about anything he wants.
I remember learning I was pregnant with a boy and feeling so overwhelmed by the idea. It just kind of scared me. Sometimes I look at him and think, how could I have ever been scared of such sweet blessing! Oh, I love him so much.
Knowing a baby boy was on the way, I had this vision of one day taking photos with my boy in the river or creek. The crazy planner I am, I even mentioned it to my photographer at my favorite maternity session. She's crazy talented and I knew only she could make my vision a reality.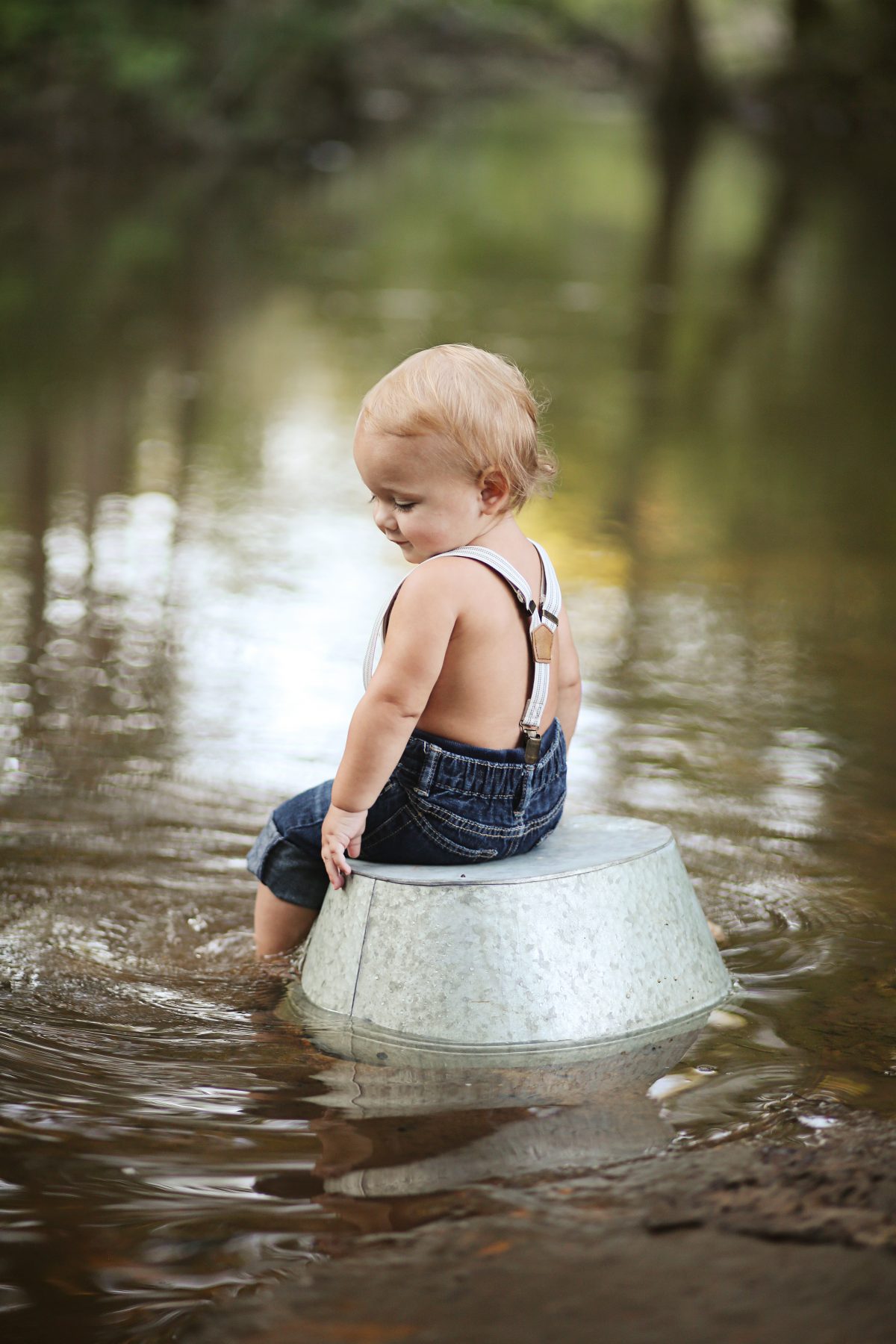 Our little model. Ah, when did my baby grow up?
A few days before Britt man's birthday, we met at this South Georgia creek and dipped right in. It was perfect! Just before sunset, the creek was chilly but tolerable; and Britt enjoyed every second. Jay made my vision come to life with some absolutely stunning photos of my baby boy and little family. Forever grateful for a photographer that is so talented and patiently works with me. Particularly thankful that she's captured my family and growing babies through so many life stages.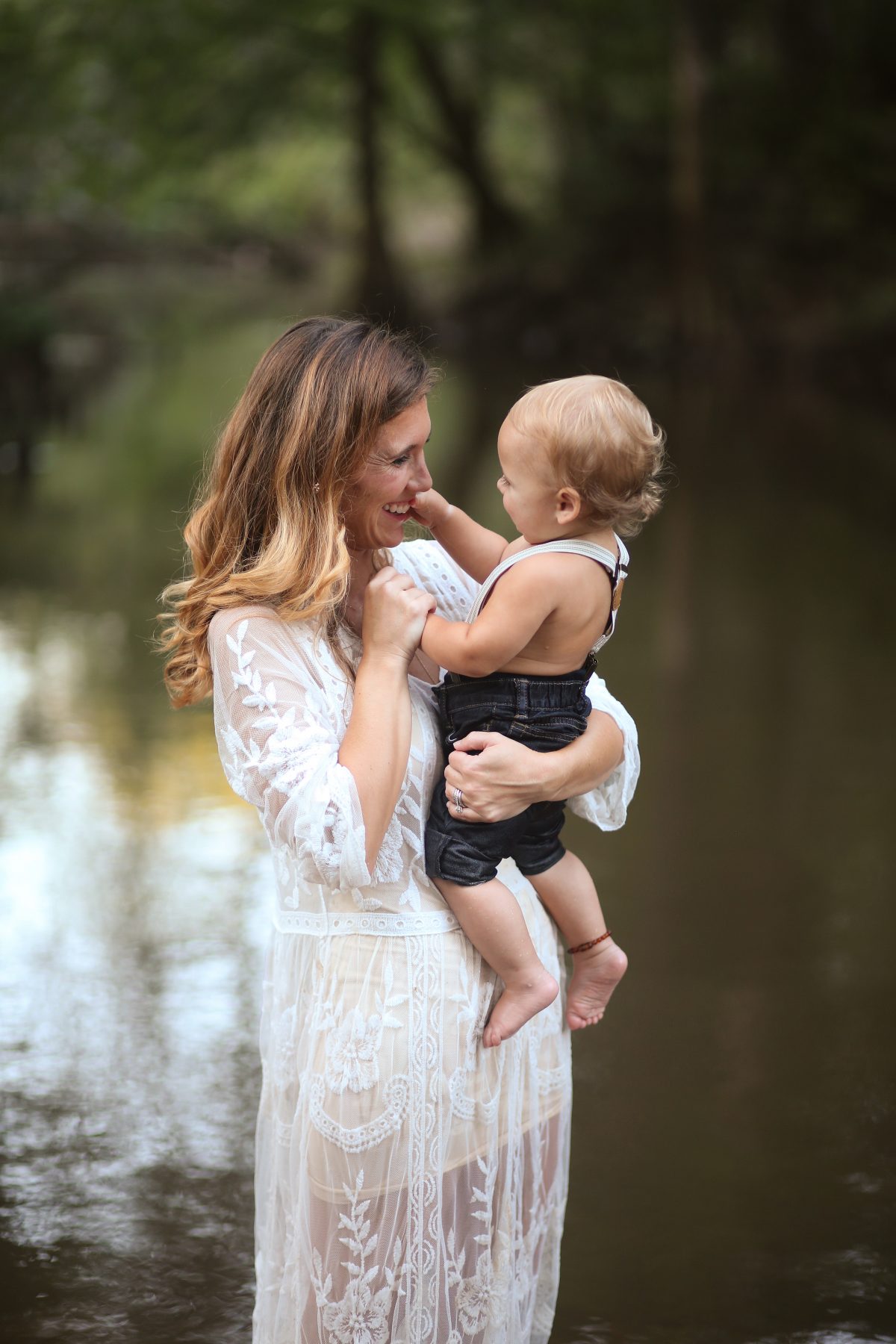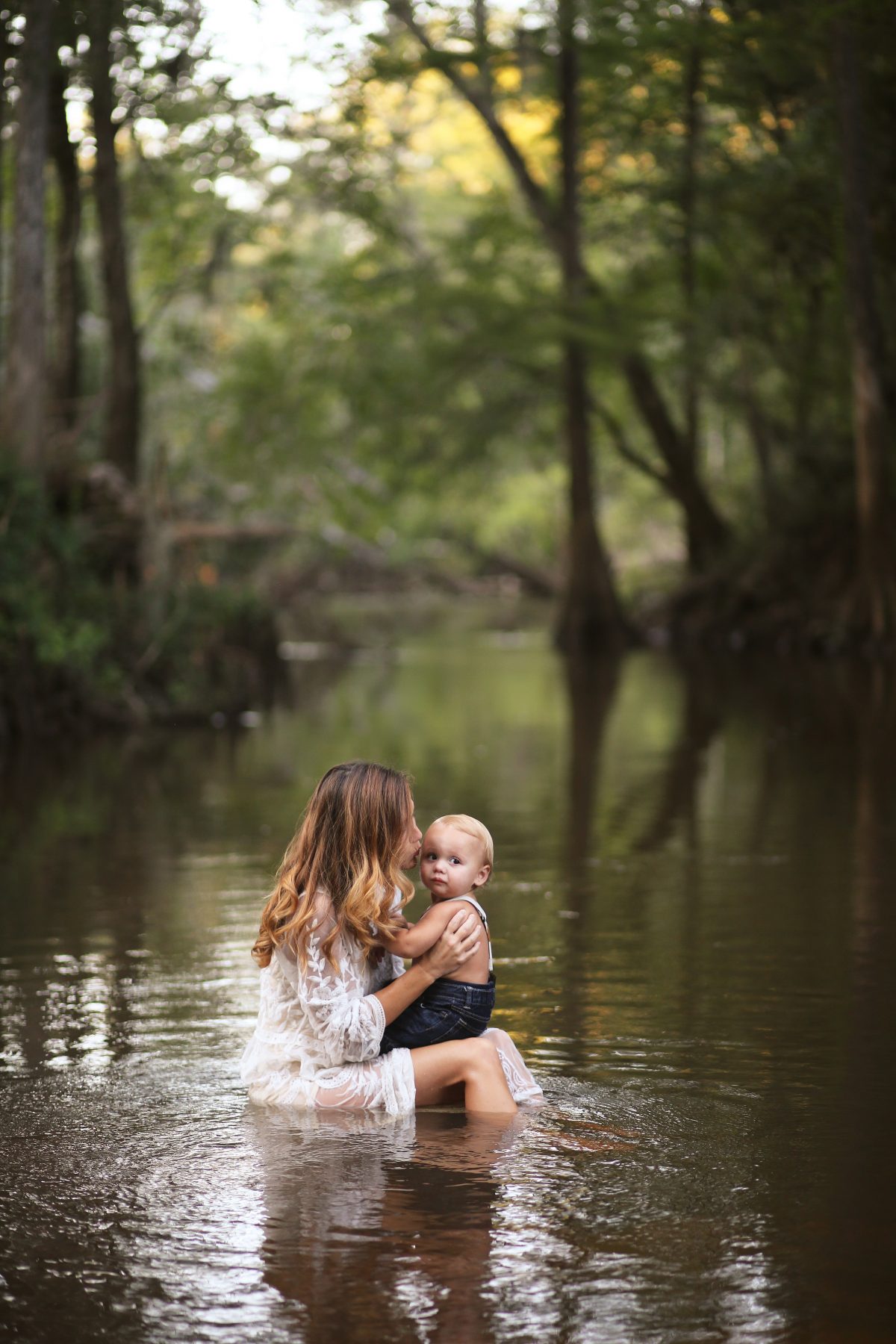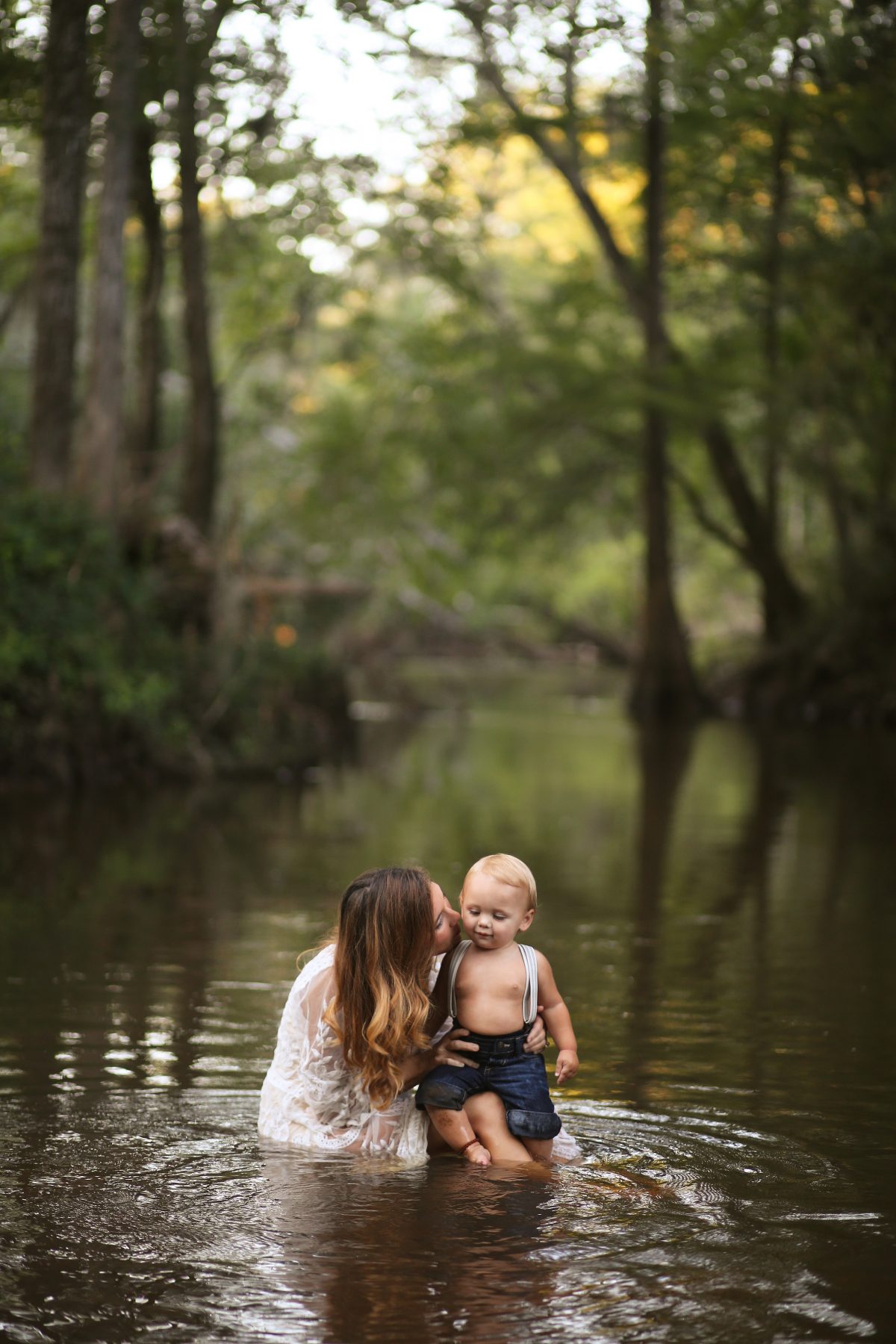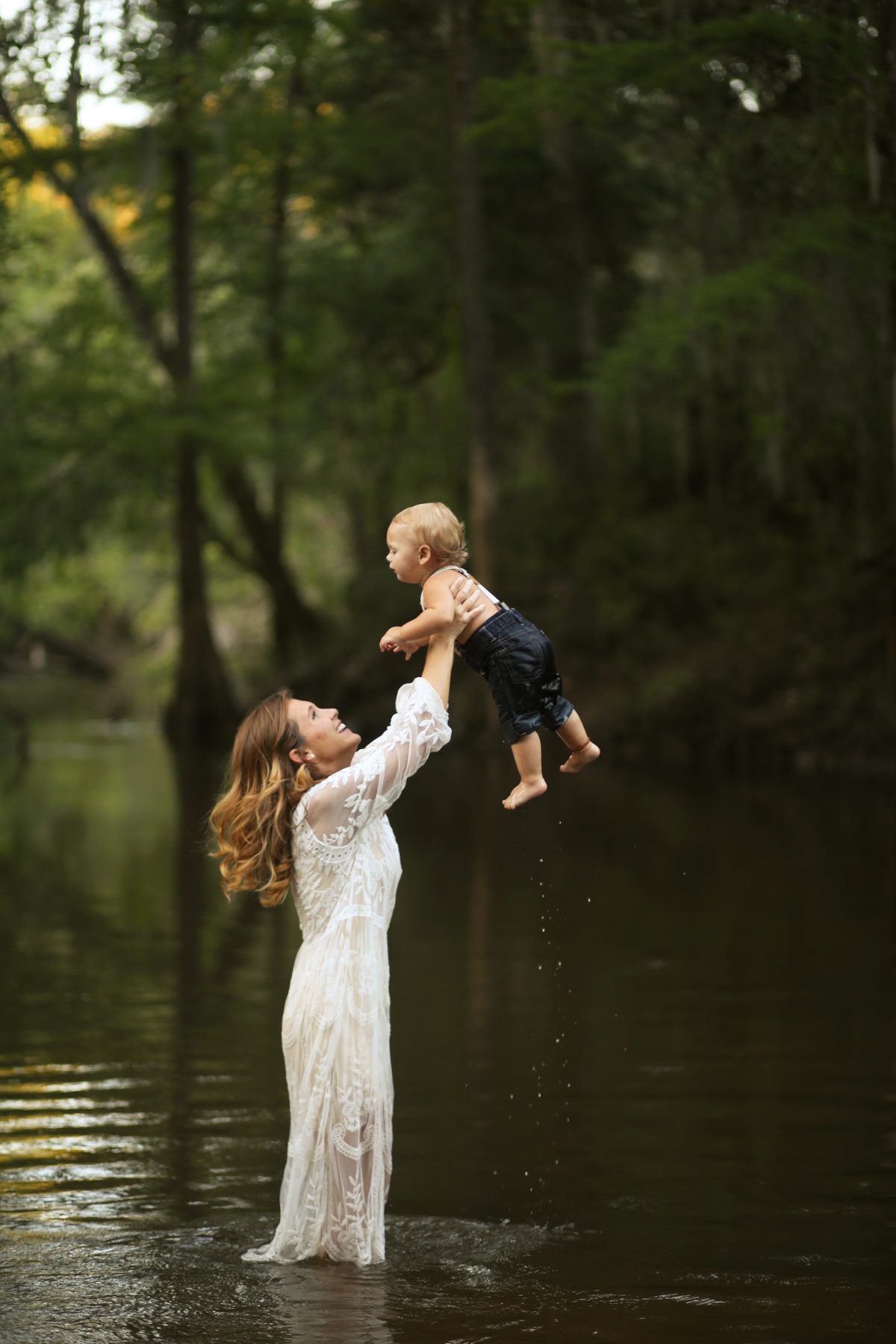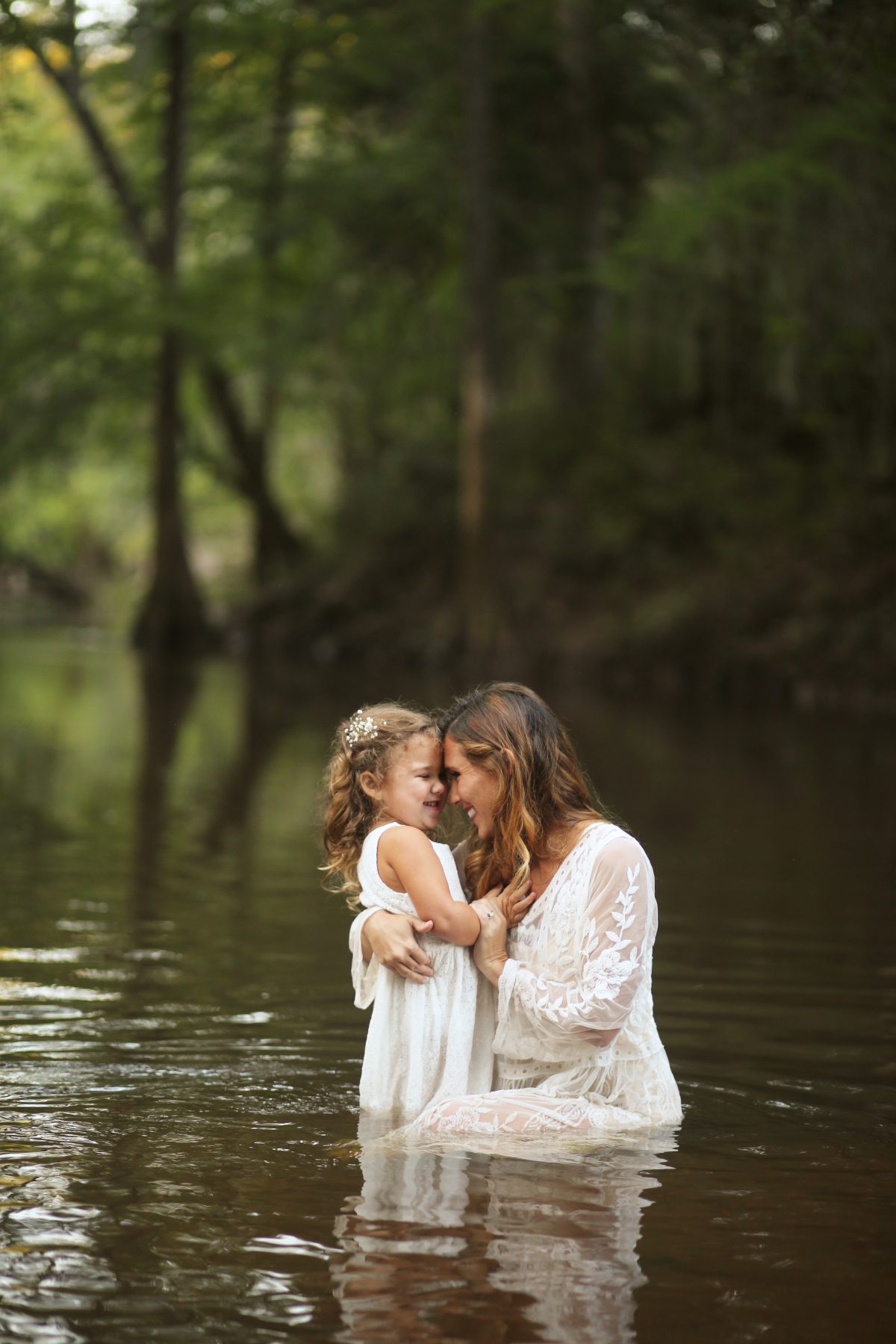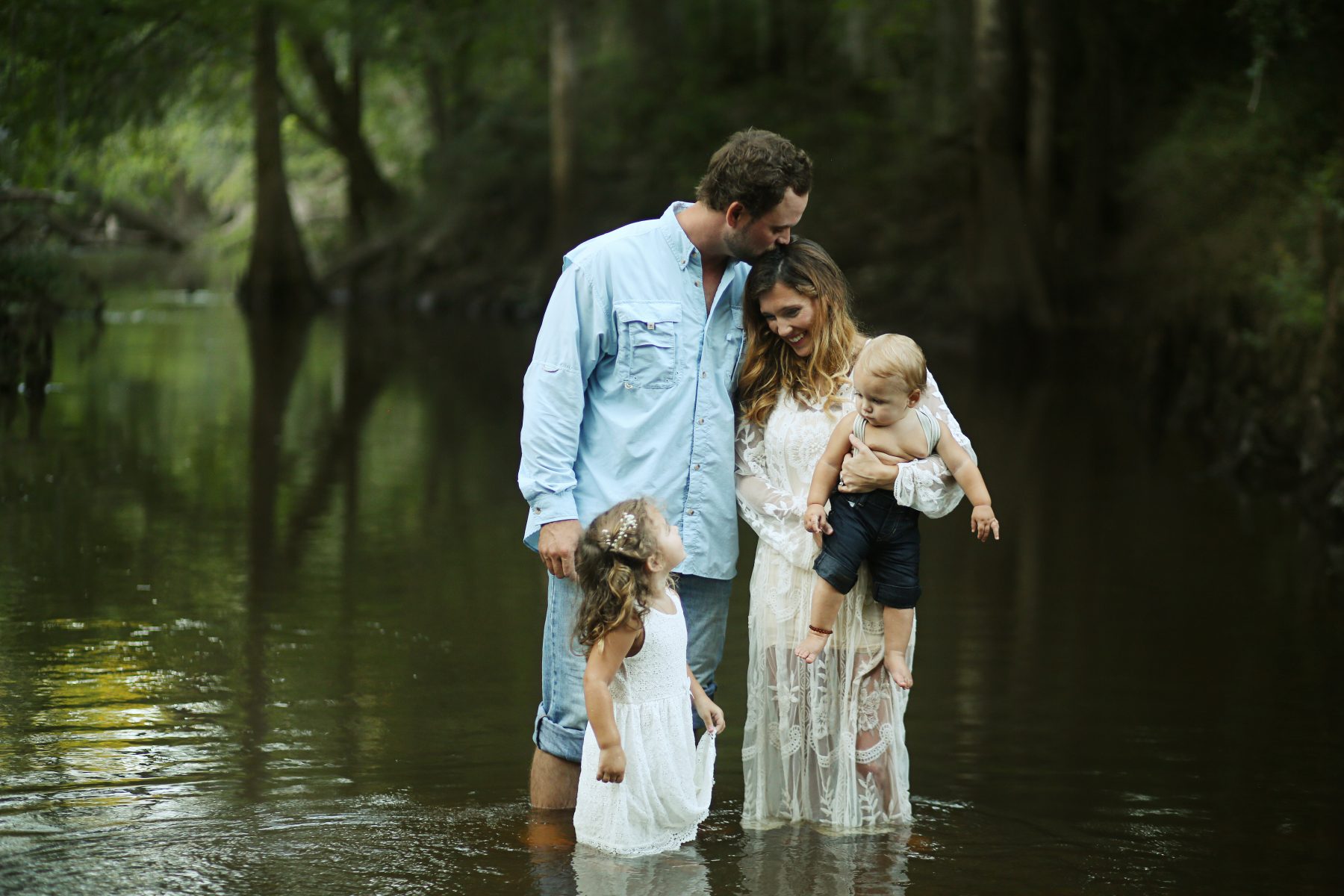 It's such a suiting day to say – I love this boy to the M O O N & back! (His big sister & Daddy too.)
I can't wait to get the rest of the photos back and share them with you all.
(photos: Click Photography by Jay)