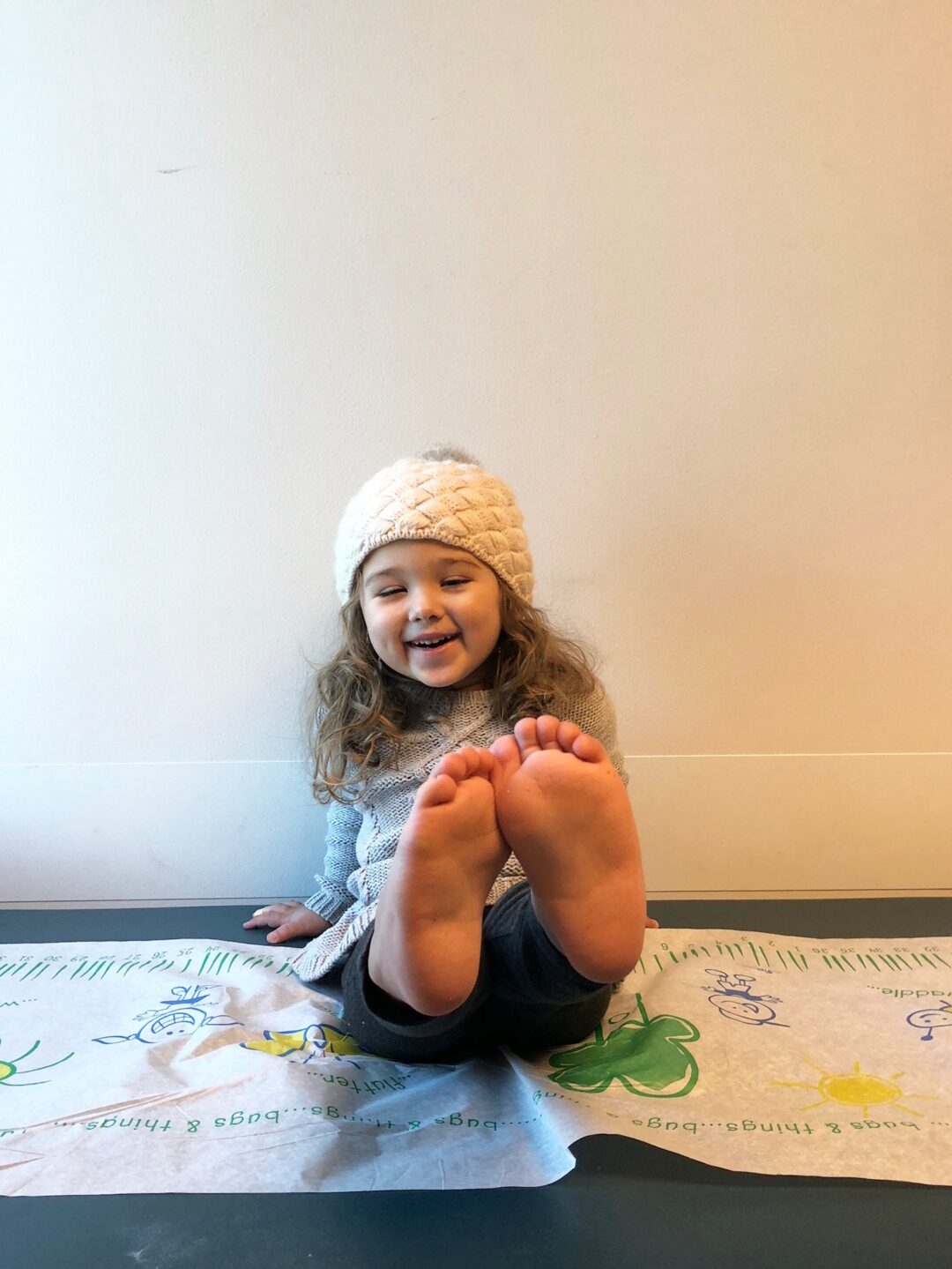 On Tuesday, Joy Belle had a follow up, routine appointment for her feet. We left with a medical agenda; not my plan or ideal, but a plan for future treatment. I didn't cry. (Like usual.) I didn't feel scared or anxious. In fact, it took most of the drive home to determine how I actually felt about it all… betrayed.
For years now, I've prayed for healing. I've prayed for her beautiful, once crooked, now straight feet since we first learned of her disability. And I am not alone in lifting her in prayer. She is covered in prayer daily. Our family and friends have showered her in prayer since knowing she existed. Yet for some reason, only the Lord knows, He didn't heal her completely. She's going to need a second surgery. (Technically 3rd.) The procedure will transfer a tendon across her foot that is pulling it inward.
We knew this was an option from the beginning. We were never in the dark about the operation or the possibility of it. We I was just hopeful that it wasn't going to be a part of Joy Belle's journey. I just knew my big, awesome, almighty God would let her avoid it. He is a God of miracles; she's been through enough already; He would heal her. I believed. I had no doubt.
If I'm honest, I felt betrayed by and bitter with God. And while I felt those emotions taking over my heart, I looked up at our Christmas tree, topped with a crown of thorns, and remembered He could have saved His own Son from pain, suffering, and death. But had He, what price would we pay for salvation? Because He allowed Christ's pain and suffering on the cross, allowed His death… we pay no price. He loved us that much. Our debt has been paid.
I don't know why He chooses healing for some and not others. I don't know His plan. But I've made the decision to trust Him wholeheartedly. His plan for Joy Belle, for me, for our family – it's better than I could imagine, hope or dream. There is a lesson and purpose behind this additional surgery, I just have to trust.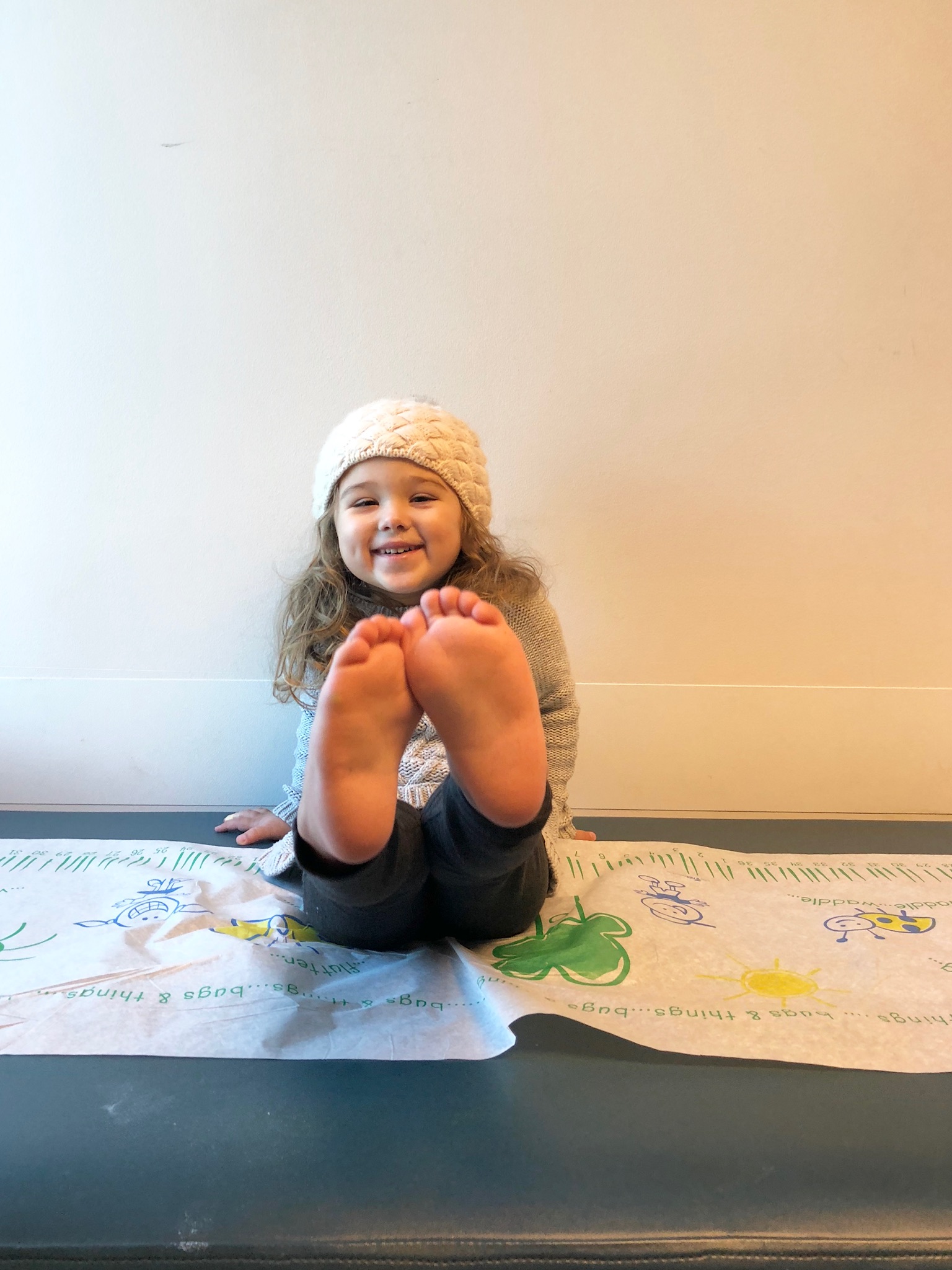 If you're going through a hard time, please try to remember that He has a purpose & plan far greater than ours. After all, if we weren't on this clubfoot journey at all – would I have a connected with countless other parents with similar stories? Would Cameron have a forever home with the Mauldins? Would I have a testament of His faithfulness? Would I have experienced a peace that passes all understanding?
My prayer today and going forward is for His continued healing, a peace for us and Joy Belle, and that He prepares us physically, emotionally, and spiritually. My prayer is for Joy Belle physically and that she recovers and heals quickly and wholly. And I ask that you pray for those things too. I believe in the power of prayer, especially united prayer.
"Again I say to you that if two of you agree on earth concerning anything that they ask, it will be done for them by My Father in heaven." Matthew 18:19
Other things to know: The procedure is a tibialis anterior tendon transfer and permanently moves the tendon from the inside of the ankle towards the outside of the foot. We should know next Tuesday if the procedure will take place this winter (possibly February or March) or next fall/winter. It will be an outpatient procedure (meaning she won't stay overnight, praise!) that takes approximately 90 minutes; however, she will be under anesthesia. She will be in a below the knee cast for 6 weeks after. Most of these details we consider positives under the circumstances and we fully trust our doctors! Oh, and Joy Belle doesn't know about it yet!