We are so excited to share our little secret – baby Heape #3 is due September 21st! It's hard to believe that this time next year there will be another little one in the house, but we could not be more happy. Joy Belle is thrilled and says it's definitely a girl. Britt man truly has no idea what is to come, but is the sweetest saying "baby" and kissing my belly.
We found out in late January, but didn't share with our families until mid-February. While we wanted our family to grow, this baby may have been our biggest surprise yet. However, I've said it before and I'll say it again, I am so thankful that our surprises are never surprises to Him.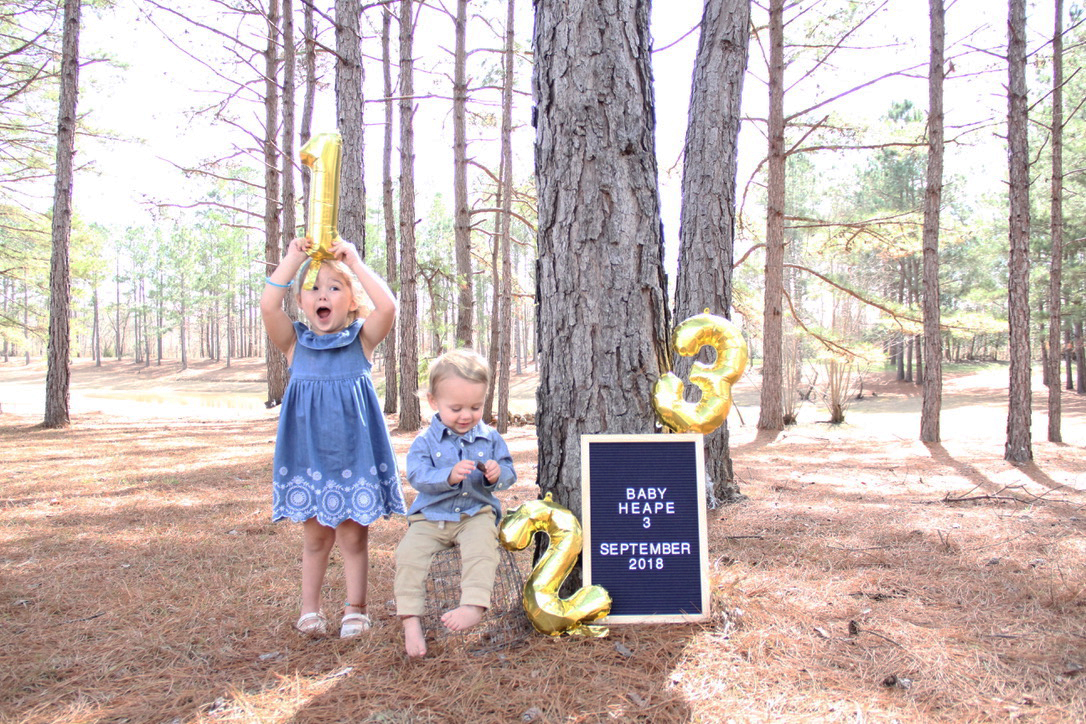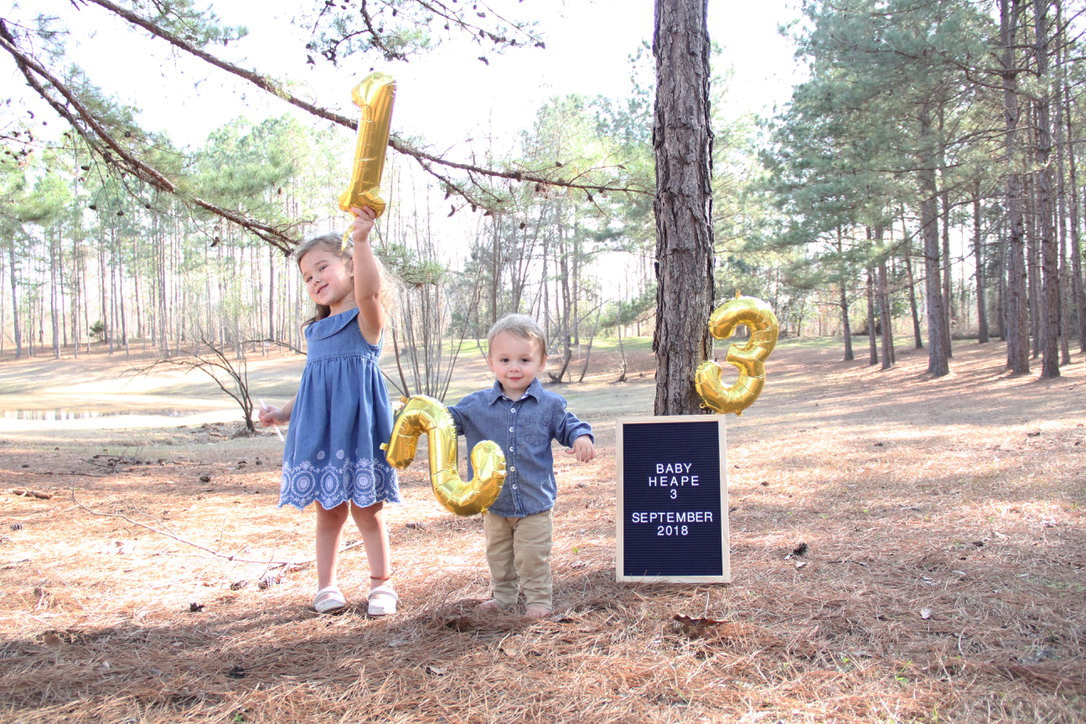 Aside from a few weeks of morning sickness, things are going well. We had our first ultrasound at 8 weeks and had another peek at baby last week. We celebrate and acknowledge each milestone as a blessing from above. We appreciate your prayers as the Lord continues to help this new baby grow and develop.
Since I know many of you are going to ask (because family and a few friends already have!), we do plan on finding out baby #3's gender. A surprise would be fun; but if you know Justin, he hates surprises and could never wait. And truthfully, I don't know that I could either. We will be happy either way – a boy would be a perfect playmate for Britt and probably a handful for me, but Joy Belle has her heart set on a sister. She has said several times that she asked God for a sister, because she doesn't need another brother.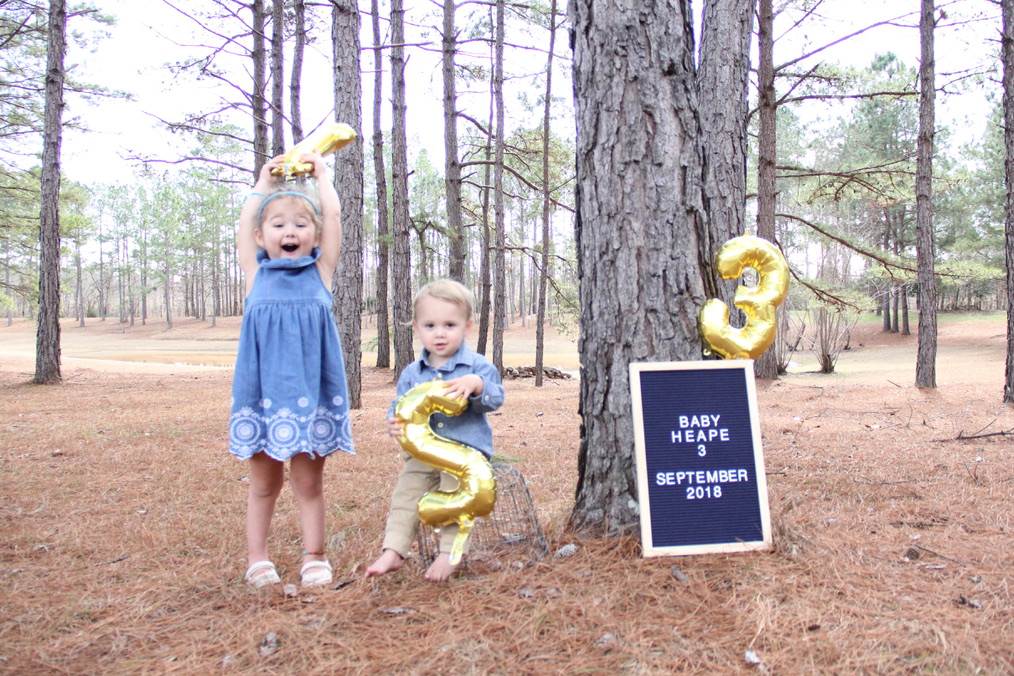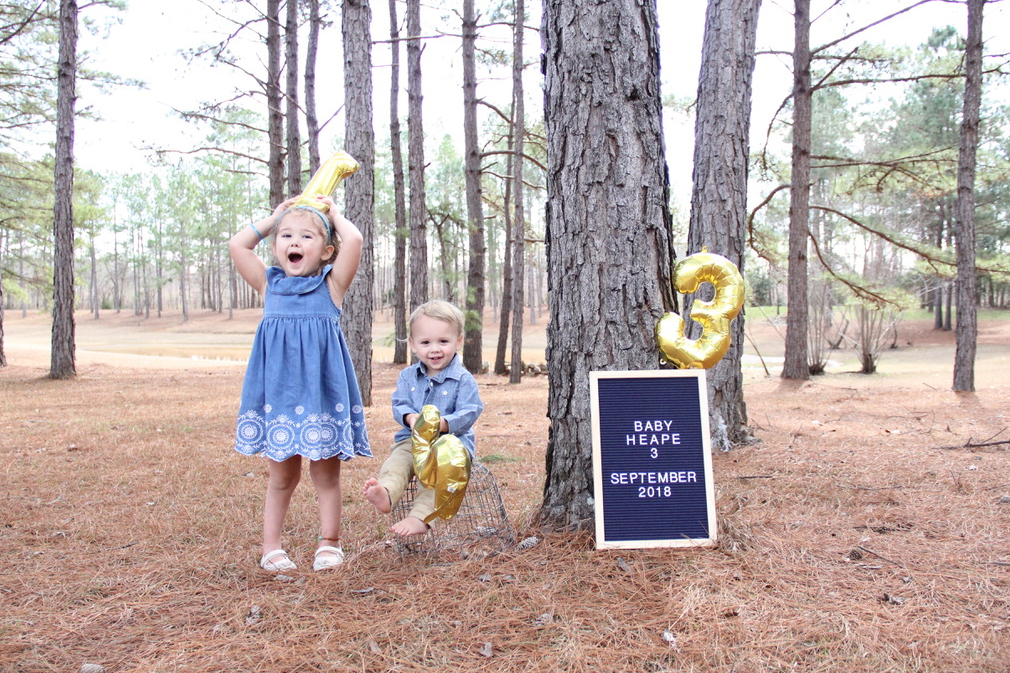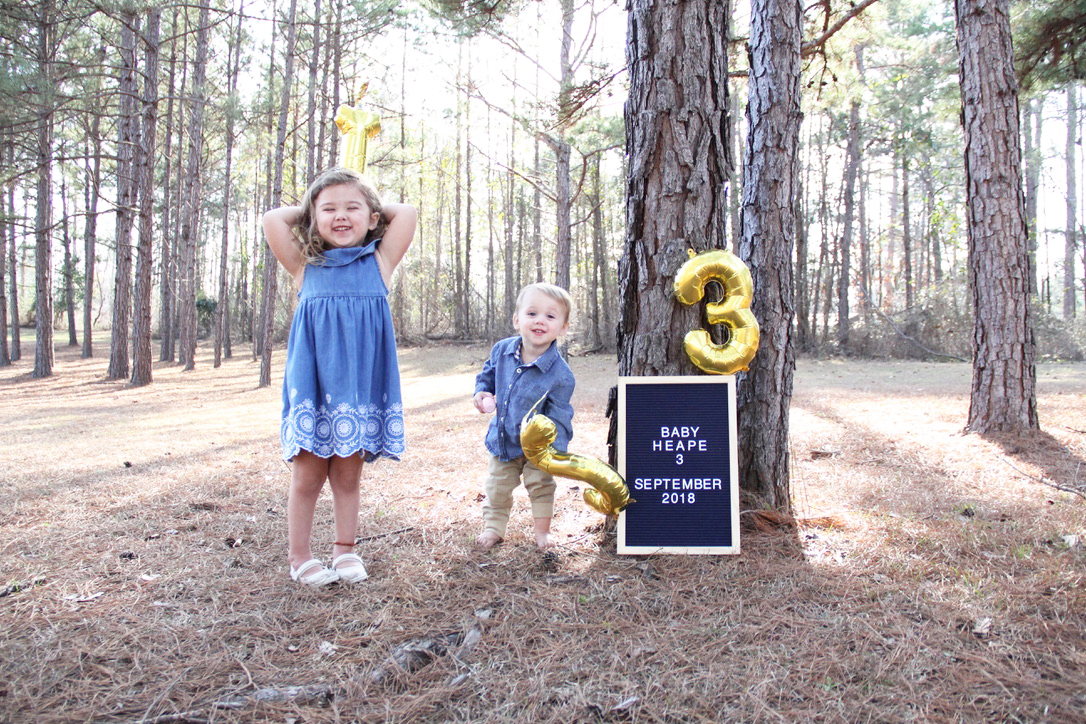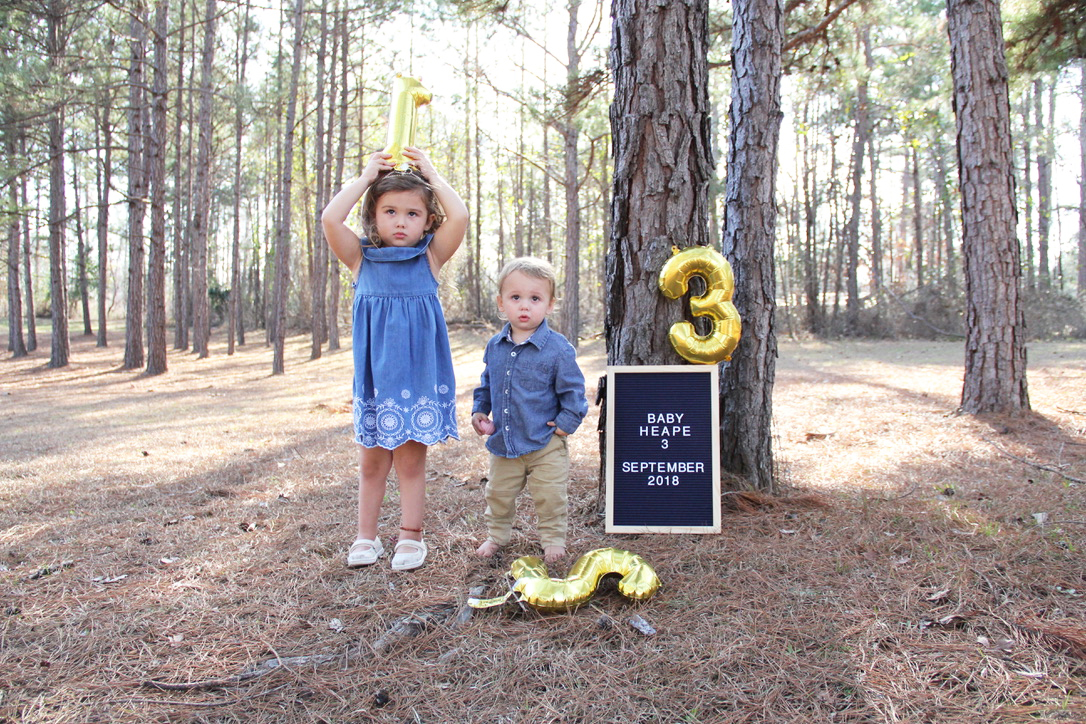 We would love to hear your prediction! Symptoms to help your guesses – minimal morning sickness, coffee aversion, negative pregnancy tests (this happened with Britt too), craving sweets and junk foods, and baby's heart rate was 167. What do you think? Girl or boy.
Click here to read our announcement with Joy Belle, and here for our announcement with Britt.
(I took the photos in our backyard before Joy Belle's surgery. By the last photo, they were over it.)