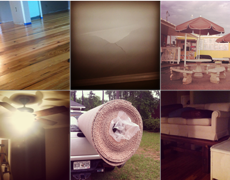 Let's be honest, lately a week in the life of a Heape is centered around the house: renovations and moving in! It's the only thing (aside from our jobs) that we do every single day. These late nights, hardworking afternoons, painting, cleaning, and packing will end… We're just still searching for the silver-lining.
1 / our
wood floors are complete!
2 / remember
that hole in the ceiling
? 3 / since we're nearly homeless, tacos to-go makes a great dinner. 4 / ceiling fans are up and running. Thanks, Buddy & Barry! 5 /
carpet was installed
on Thursday. 6 / our larger furniture was moved into the new house, don't ask me why so soon.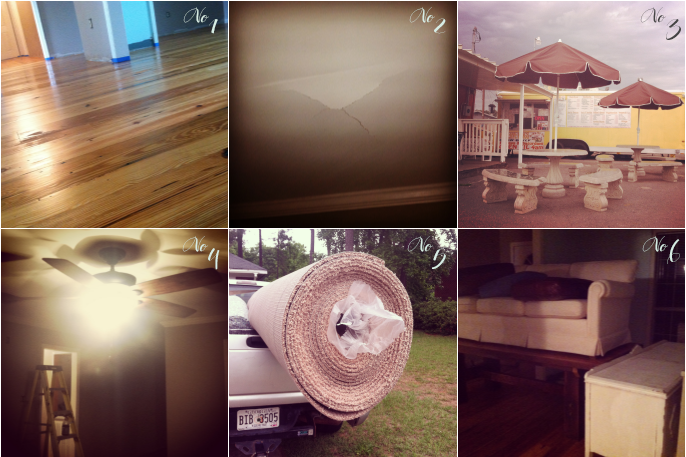 Taking a break from the house, Justin was a groomsman and I coordinated the Pearce-Garland wedding this past weekend. We were both so excited to see two of our dear friends say, "I do" and begin their lives together. We couldn't be more happy for Kelly and Wesley. Congrats, Mr. and Mrs. Garland!
7 / the view of their ceremony, on Nonami Plantation. 8 / Teal and I at rehearsal dinner. 9 / my hunk a hunk of burning love. 10 / for giggles, the deer wore the veil 11 /
Jay of Click Photography
working it. 12 / I spied a
Chevvy & Ron's
original creation at the reception.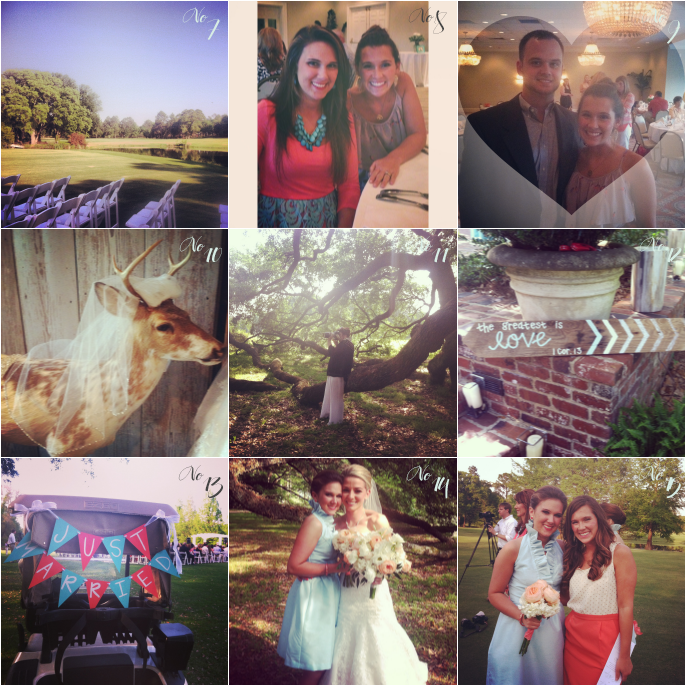 13 / they drove off on a golf cart, "just married" 14 / Teal and the bride, Kelly. 15 / me with Teal after the ceremony. 16 / eatin' oysters. 17 / sparklers to bid the newlyweds goodbye.

Overall, it was a productive and enjoyable weekend, spent with family and friends. It was a nice break from reality and the everyday stresses of the renovations. How was your week? Did you enjoy the weekend?

facebook // twitter // instagram // pinterest // bloglovin'