This time last week, a few of my closest girl friends and myself were bumming it on the beach – don't get jealous, we're all back to reality! Some of us are back to our desk jobs, others are chasing babies and on diaper duty.
To kick-off our weekend, Mallory surprised each of us with these adorable, monogram tees. Don't ya want one?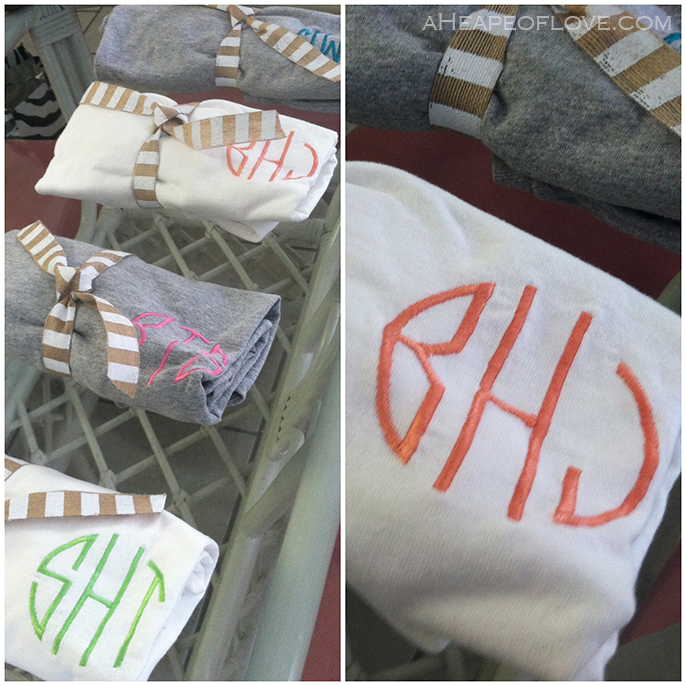 Friday was mostly overcast, but it didn't keep us inside!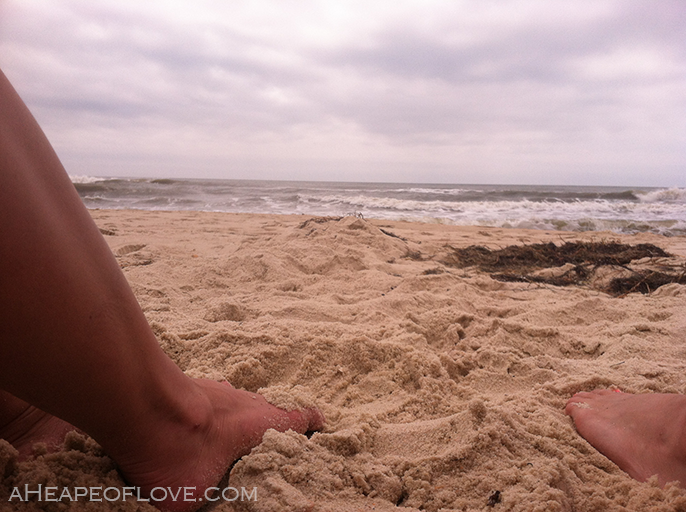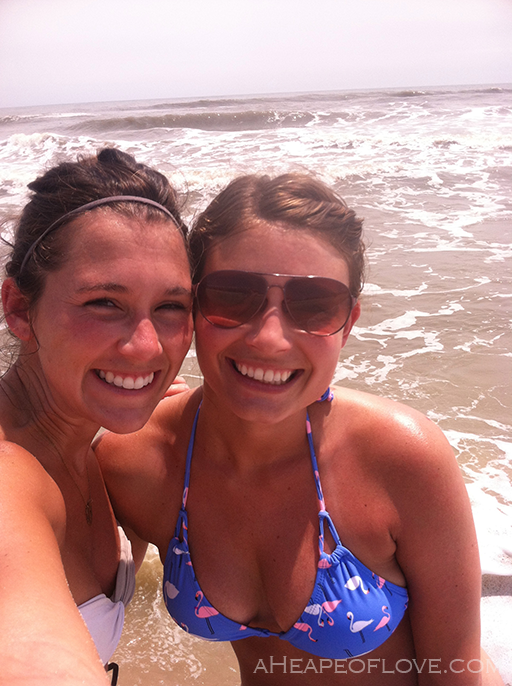 Once it warmed up, Sarah and I even braved the icy water!
After a day on the beach, oysters for dinner was the unanimous vote. A quick Google search later, we found ourselves at Boss Oyster in Apalachicola, FL. We were seated overlooking the water, with a picturesque view. Aside from the sand gnats, pelican poo, and backless seating, our experience couldn't have been better!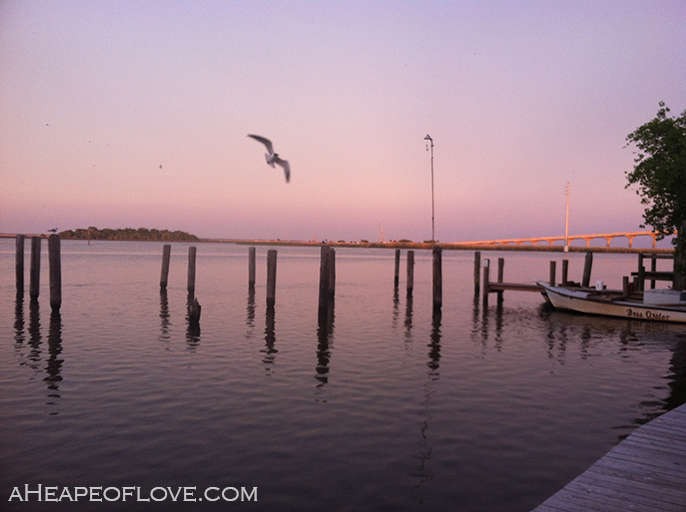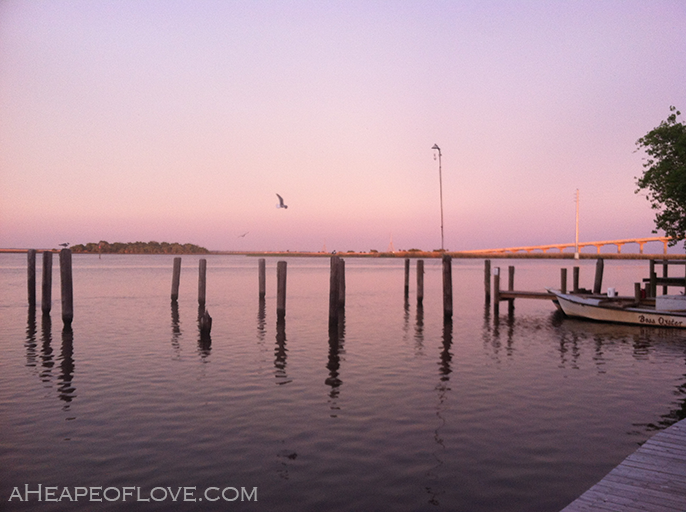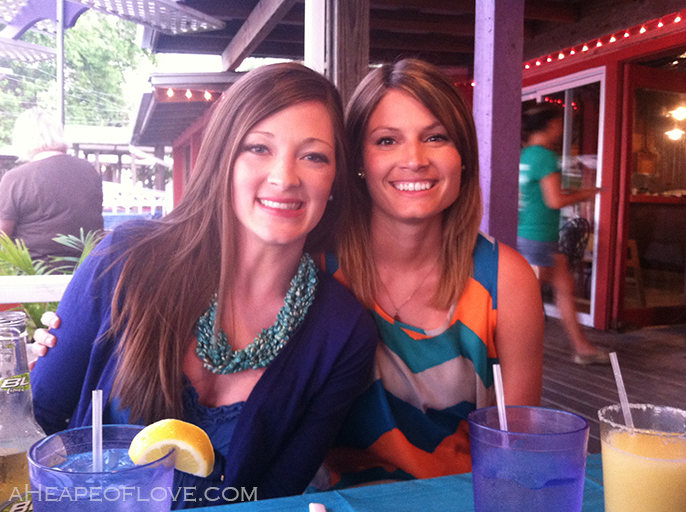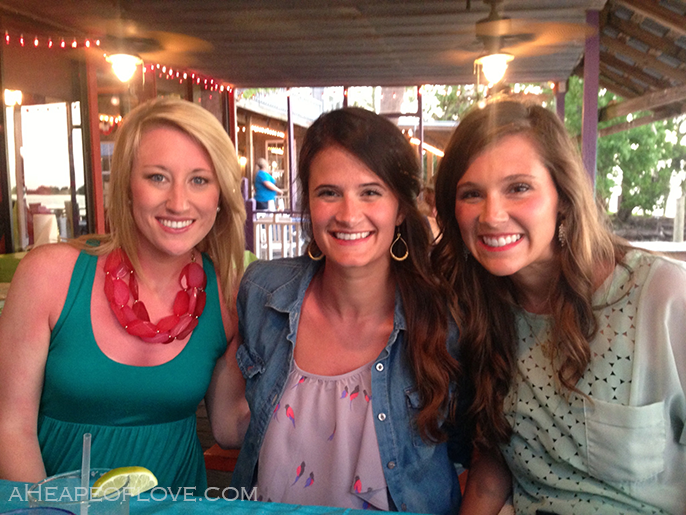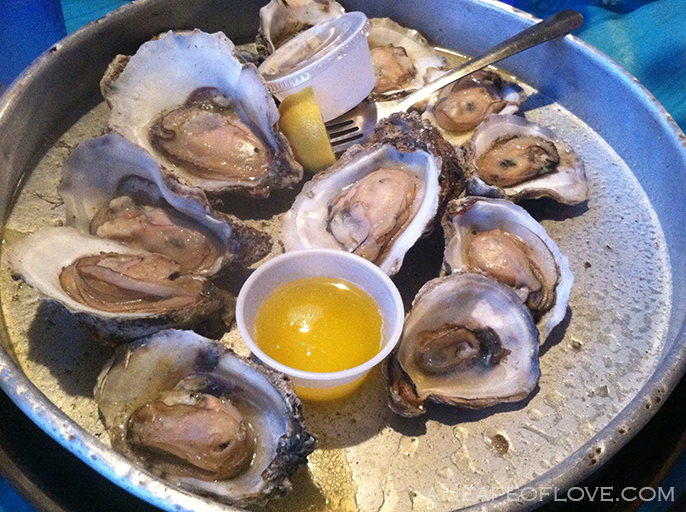 In case you didn't know, Apalachicola is known worldwide? nationwide for their delectable oysters! That dozen you see above was steamed to perfection and oh so yummy. I'm predicting lots of oyster shuckin' this summer, because I've already got the bug.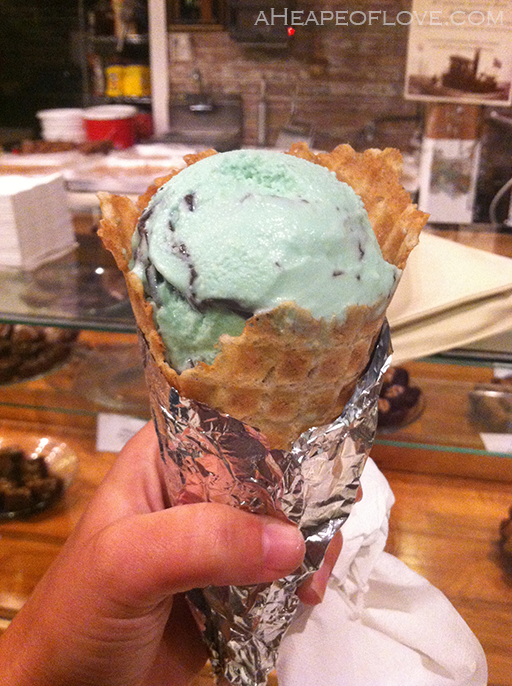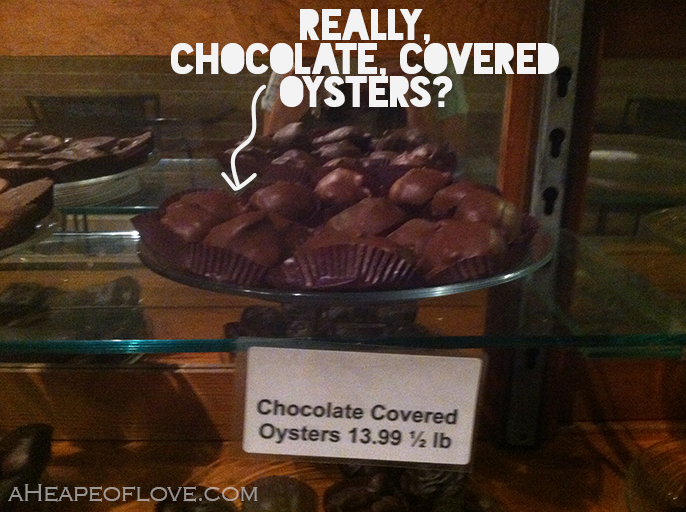 You can't be on vacation and have dinner without dessert! So, we stopped by Apalachicola Chocolate Company for some gelato and chocolate covered oysters? Oh yes, you read that correctly. This chocolate company sells chocolate covered oysters by the pound! I should preface that we did NOT try these. In fact, the mere thought of eating a chocolate covered oyster makes me gag. Eek! Apparently these are pretty popular, more like a souvenir from the oyster capital? Who knows, but they are NOT for this gal or any of us gals for that matter.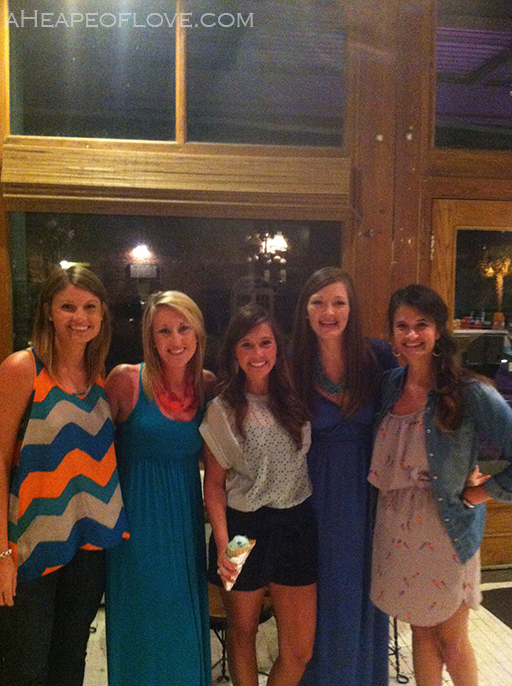 (Meet the gals, left to right: Sarah, Becca, me, Megan, Mallory.)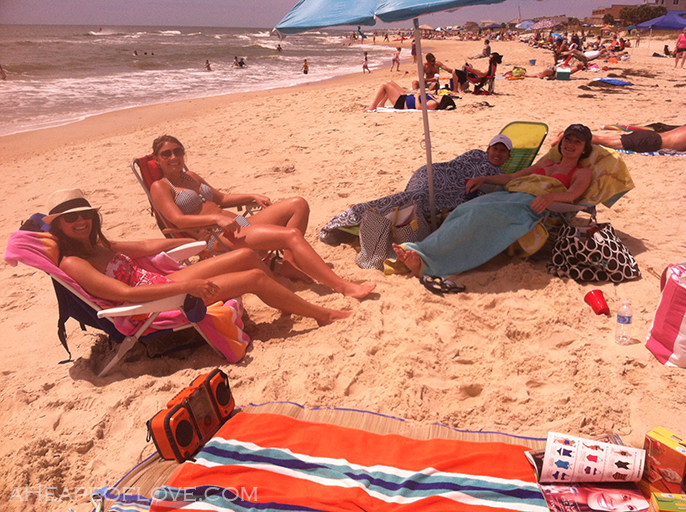 Sunshine was the forecast for Saturday, hence the crowds in the background. Above is a photo from our beach set-up. We were well prepared with a boom box, magazines, cool drinks, sunscreen, pimento cheese, and the famous, Sheffield chicken salad! We bummed, chatted, jammed, snacked, and bummed it some more.
By the way, I should recognize that Becca is a trooper! On Friday (after applying SPF 30 at least 3 separate times), she got roasted. I'm talking red as a lobster! Instead of calling it a weekend, she suffered through the heat and protected herself under a towel and umbrella. Can you find Becca?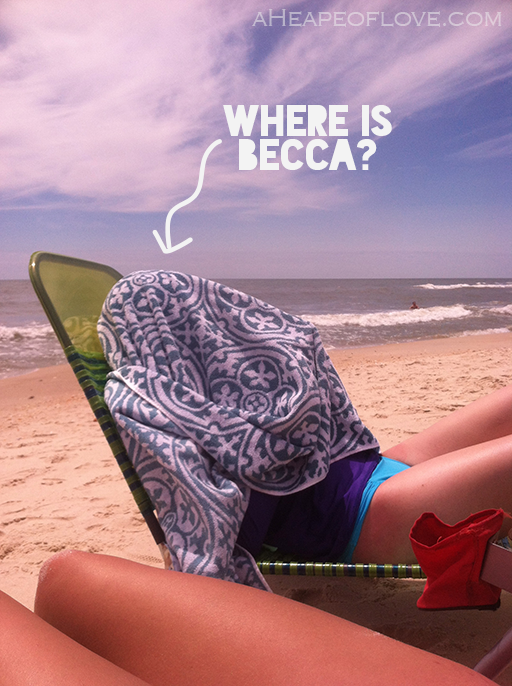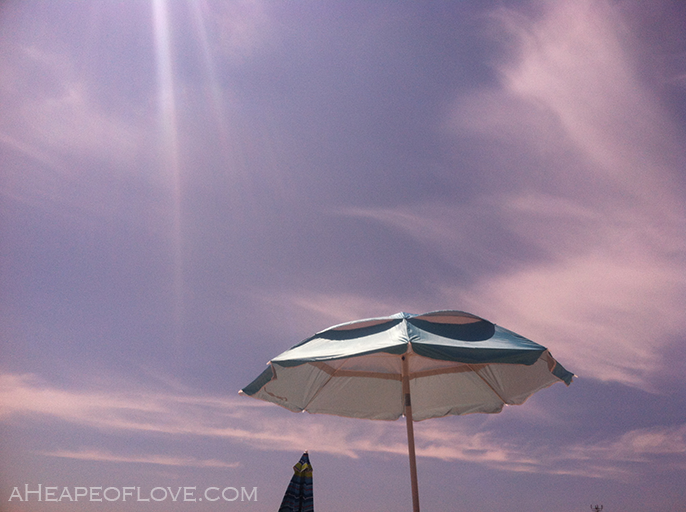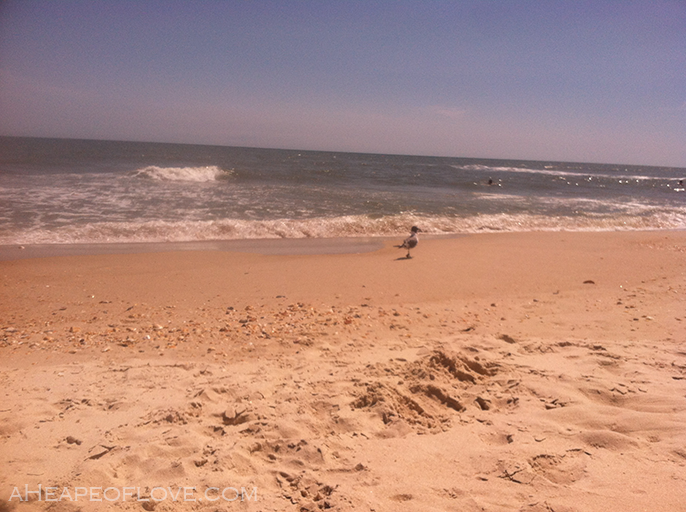 The getaway was perfect and much needed for each of us! We couldn't have asked for better weather, company, or view – our house was beachfront!
After months of counting down to our mini-vacation, we're all looking forward to our next trip together. Girls, let the planning begin!
—
In case you missed it,
a week in the life… // renovation update! // happy anniversary to my parents!
—
Do you have any big weekend plans? If you couldn't guess, we'll be busy sealing, sanding, grouting, and adding finishing touches to the cabinets this weekend – getting ready for our big move. Only 10 days to go!
Happy Friday, friends!

facebook // twitter // instagram // pinterest // bloglovin'