It's my younger brother's 19th birthday today! 19?! Like graduation, it's so hard to believe. Seems like yesterday he was running around in little, whitey tighties saying, "My name is Brian Ray Baggett Jr." – which was basically his trademark. He said it so fast! And all the time!
Speaking of Brian Ray in his whitey tighties – that's all he wore, as a little tyke! Seriously, he was an undies and boots kind of guy. The kid never wore clothes, like never ever… I guess some things never change! (Couldn't resist, BR!) In honor of him and all of his cuteness, here are a couple of photos of the two of us: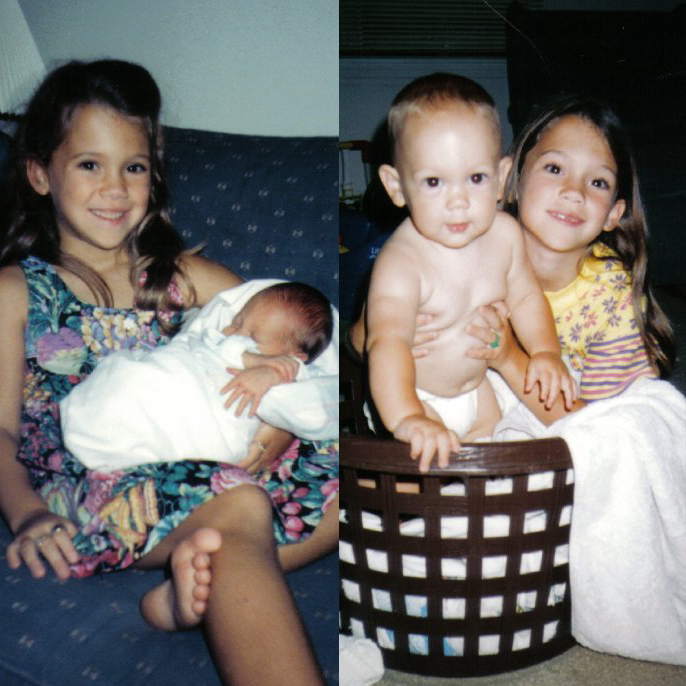 I was a proud big sister then and still am today! Brian Ray, I hope your birthday is a great one!! We love you and are so glad to call you brother!
—
It's Friday people and we're looking forward to the weekend! To kick off the weekend, we're grilling out with his parents tonight. Definitely going to be tossing some of our fresh veggies on the Green Egg and greens on our plates. Other weekend happenings include: another wedding, more unpacking, & maybe some soaking up the sunshine!
—
If you're a fan of The Great Gatsby (like I am), then you'll love this playlist I created on Spotify. Enjoy!
Happy Weekend, friends!

facebook // twitter // instagram // pinterest // bloglovin'