Lately (like for months), my mouth has watered for any menu item with pesto. My favorite menu item is from a local restaurant (Harvest Moon) and is a sandwich called Besto Pesto. It's delicious, especially with a side of tots! I believe I could eat it everyday and it'd never get old.
So between my mouthwatering for pesto and the abundance of basil we've been getting through our CSA, I couldn't resist a homemade pesto. From my kitchen to yours, I bring you my homemade version: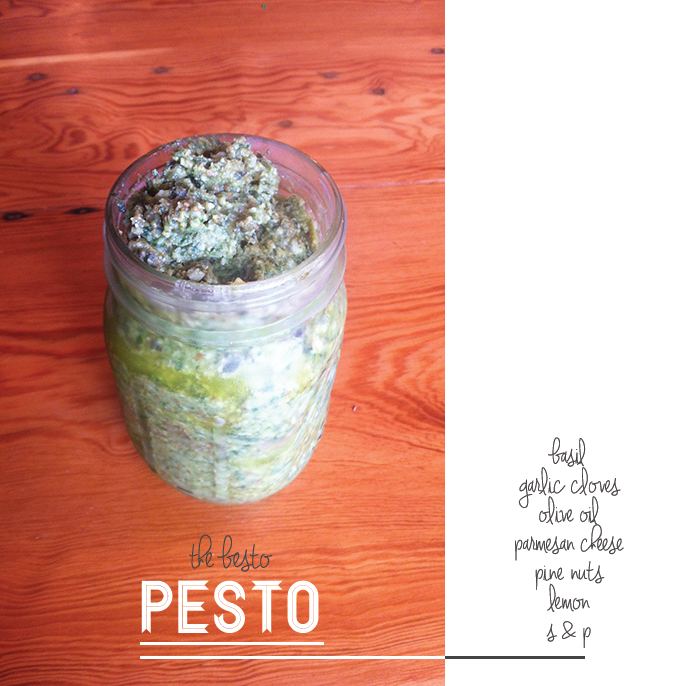 basil, 4 cups of fresh
garlic cloves, 2
olive oil, 1 cup
parmesan cheese, 1 cup grated
pine nuts, 1/2 cup roasted
lemon, 1 of both juice and zest
salt and pepper, to taste

Step 1, roast 1/2 cup of pine nuts. I roasted mine on a baking sheet at 350º for 7 minutes (or until they are brown).
Step 2, combine all ingredients into a blender or food processor.
Voila! You've got fresh, delicious pesto in about 10 minutes. That's faster than you can drive to the grocery store!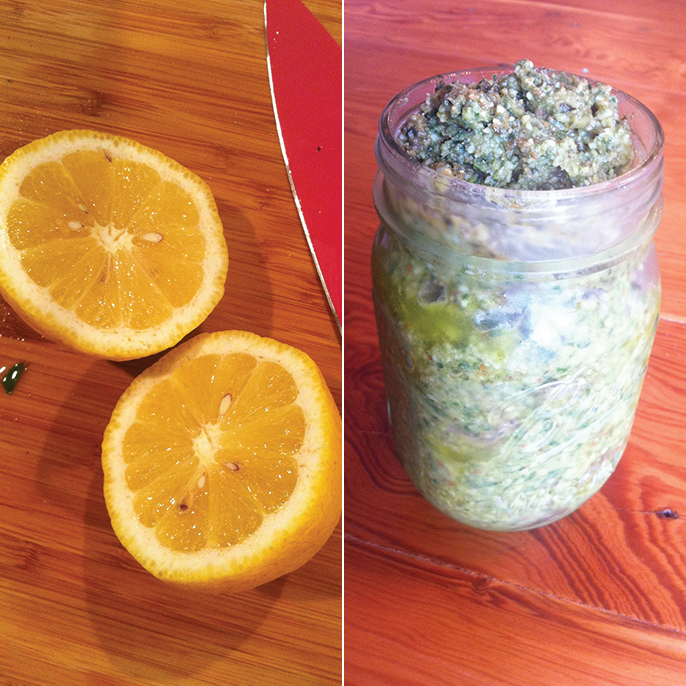 We've used our fresh pesto on grilled cheese sandwiches, wraps, chicken, and pizza! It's seriously so good and stays well in the fridge.
Tomorrow I'll be back with our farm to table veggies and why we've chosen to eat healthy!

facebook // twitter // instagram // pinterest // bloglovin'