This past week and weekend was filled with good times. Last weekend, we spent the first Friday of September in Thomasville with friends. I recapped most of our adventure here.
As for my Chevvy & Ron's venture, Mallory and I have been extremely busy cranking out custom orders. Below is a preview of a couple of signs for a wedding this weekend!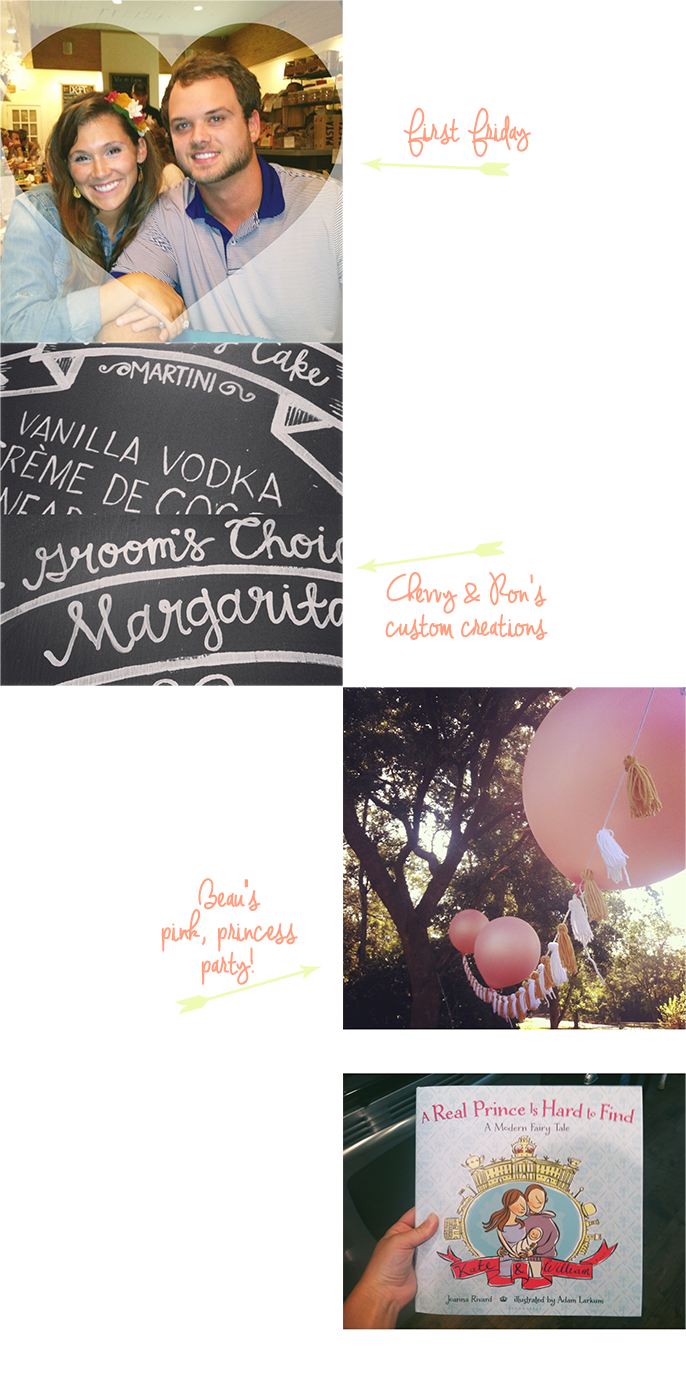 Unfortunately for Justin (but fortunate for our wallets), Justin had to work all day Saturday. He missed out on all of the fun, girly stuff!
With Justin gone for the day, I helped Mallory set-up for Beau's 3rd birthday party. Although Mallory did the bulk of the prep, I'm happy to say I helped! Everything went better than expected, the little ones had a blast, and the decor was the best of the best. With pink and gold decor, Mallory created a fairy tale land, complete with an enchanted forest, a castle cake (& bouncy house), a magic wand & sword station, plus crowns for the girls & hats for the boys!
Beau requested her guests bring a book to donate to the Children's Healthcare of Atlanta. (The hospital James goes to for his appointments.) A Real Prince is Hard to Find was a donation from one of the guests and it took everything in me not to steal it. It's "a modern day fairy tale" about Kate & William and it couldn't be more darling.
Saturday evening, Mallory and I traveled to Gin Creek in Moultrie, GA for Lanier & Rod's wedding! It was an absolutely beautiful celebration. I love weddings, especially those that include friend reunions. Congratulations, Mr. & Mrs. McLeod!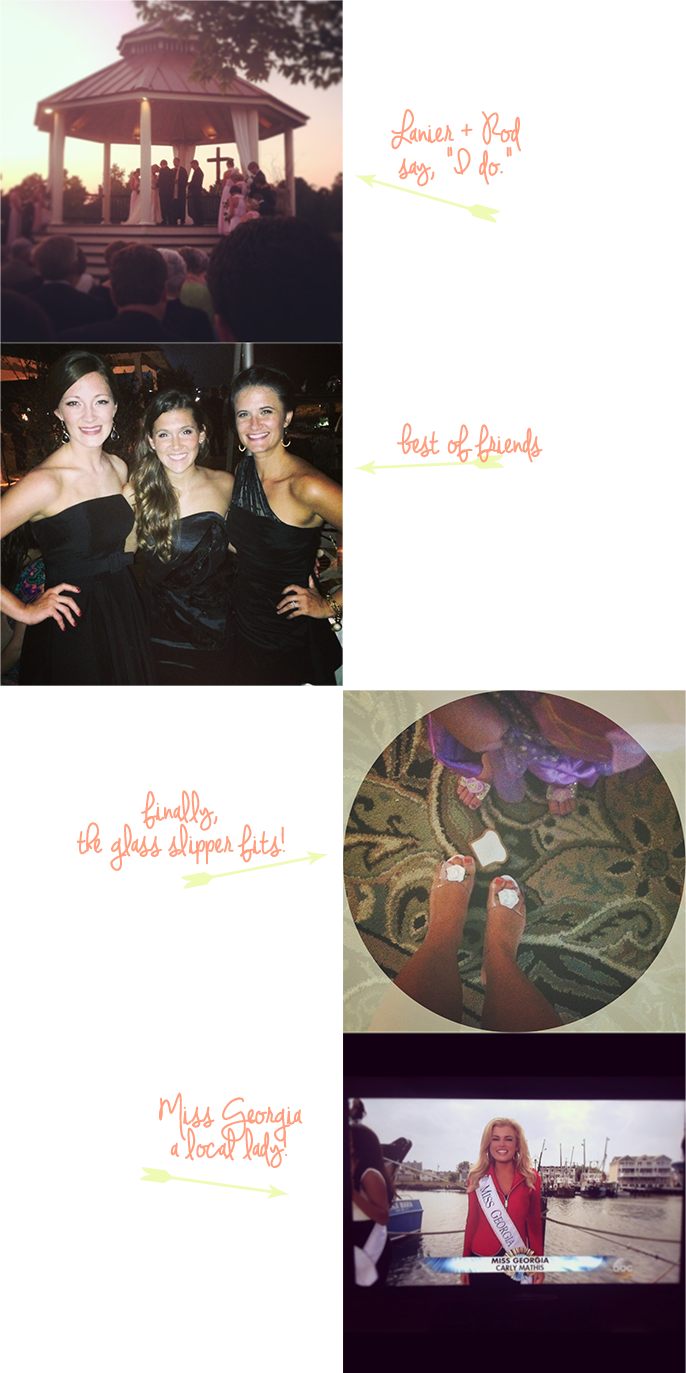 On Sunday, I spent most of my afternoon in bed – sinuses are going whack-o with the seasons changing. But at some point, I stopped by the McBrides to see all of the lovely gifts Beau got for her birthday. Surprise, surprise – I finally found a glass slipper that fit. Too bad it's the plastic, toy slippers we all modeled as young ones!
To end our weekend, Justin and I cheered on local celebrity, Carly Mathis as she gracefully represented Georgia at the Miss America pageant. Although she didn't bring home the crown, she rocked the stage all the way to the top 10! Way to go, Carly!
How did you spend your week/weekend? Was it as busy as ours?

facebook // twitter // instagram // pinterest // bloglovin'