It's been a long time coming that I've wanted to replace our bedskirt with something a bit more neutral. (I sewed our older one in a print fabric that I loved at the time, but grew tired of quickly. You may remember from this post.) I was hesitant to sew another, only because it took forever + a day and I'm no sewing expert to begin with. Unfortunately, most bedskirts sold in stores are way over priced and frankly not what I had in mind. So off to Pinterest I went… I found this pin and was inspired, but couldn't find a tutorial.
I put the project off for awhile, but once I bit the bullet – it was honestly a breeze! And using my Joann's coupon, I only spent $23 on the entire project – which is amazing, seeing as most king-size bedskirts are about $50+ and not-my-style.
After posting this photo on Instagram, several of you messaged me about a tutorial – so here you go!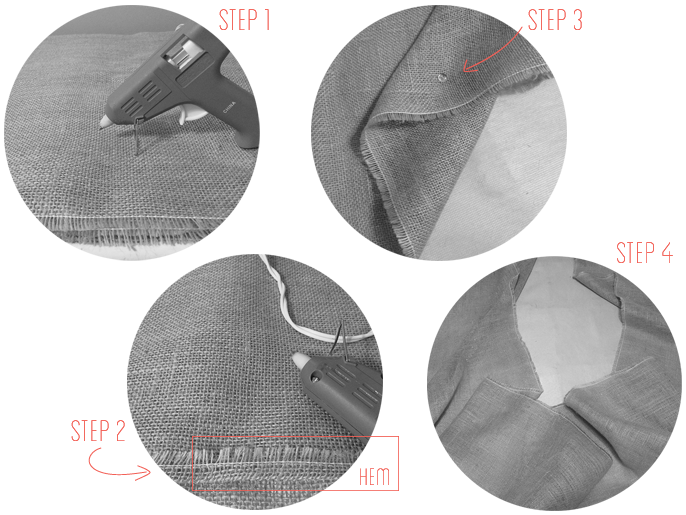 burlap (or the fabric of your choice), 9 yards for a king-size bedskirt
upholstery, twist pins (I used these)
hot glue gun and glue sticks

Step 1 and 2.
Fold the edge of your fabric (about 1/2″) and hot glue a hem.
Step 3 and 4.
Use the upholstery, twist pins to attach to the box springs. Make sure the hem of the fabric brushes the floor and gather the fabric as you see fit.
Ta-da!
To keep the ends from fraying, I folded the edge of the fabric over about 1/2″ and hot glued together to hem the baseline. My sewing skills aren't terrible, but I was looking for the easiest and fastest method.
The size of your bed will determine the amount of fabric you'll need for this project. Here is my size guide:
King-size, 9 yards Queen-size, 7 1/2 yards Full-size, 7 yards
Twin-size, 6 yards
These measurements are based on a gathered, fabric bedskirt. If you want the fabric to lay smoothly, you can use less fabric.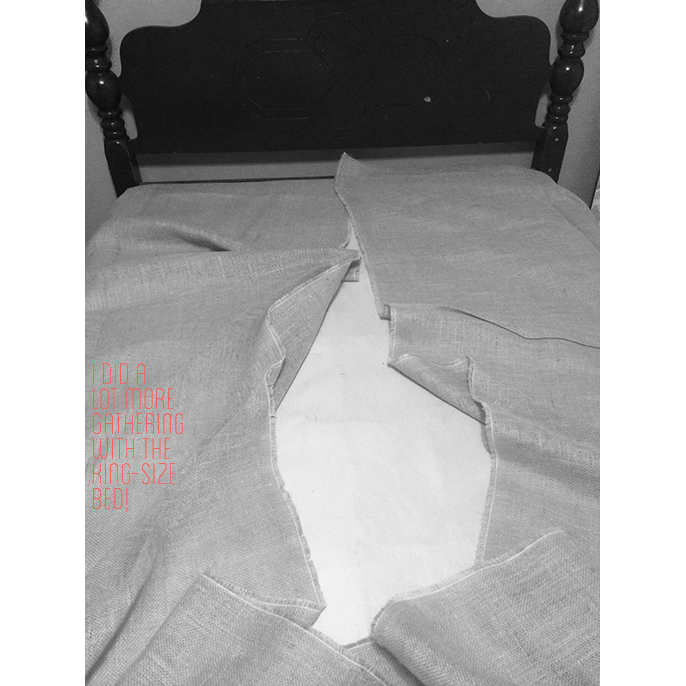 *I didn't actually snap step-by-step photos of my bedskirt (as seen on Instagram), but the one I made for our guest bedroom. It was so easy, I decided to try it again! I love the finished look of both.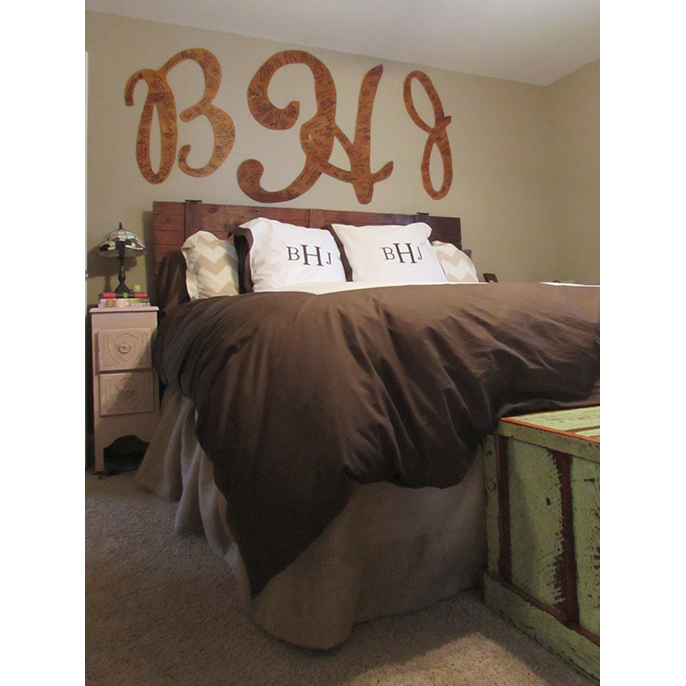 If you're looking for a simple and affordable way to change up a room, this is the tutorial for you. Any fabric will work and can drastically change the look of your bedding!

facebook // twitter // instagram // pinterest // bloglovin'