Around the time we learned about baby girl's clubfoot diagnosis, I connected with Kendall of Songbirds and Buttons. Her son was born with clubfoot and I was so encouraged by their journey. Once we connected, I knew she would be a resource and friend through our ongoing journey.
Earlier in March, she posted this giveaway for a pair of Freshly Picked moccasins for one lucky winner. I was so, so surprised when I learned I'd won! (You may remember me boasting in this post.) Just this week a lovely package appeared on my doorstep and I'd be lying if I said I wasn't squealing in delight! Not only are these moccasins adorable, they are so soft and tiny and simply perfect. Great news, Kendall informed me that these precious shoes slide right over their baby casts. You can't tell from the photos, but there is an elastic band that makes them easy to slip on and off chubby baby feet. I can't wait to see my girl wearing these sweet mocs!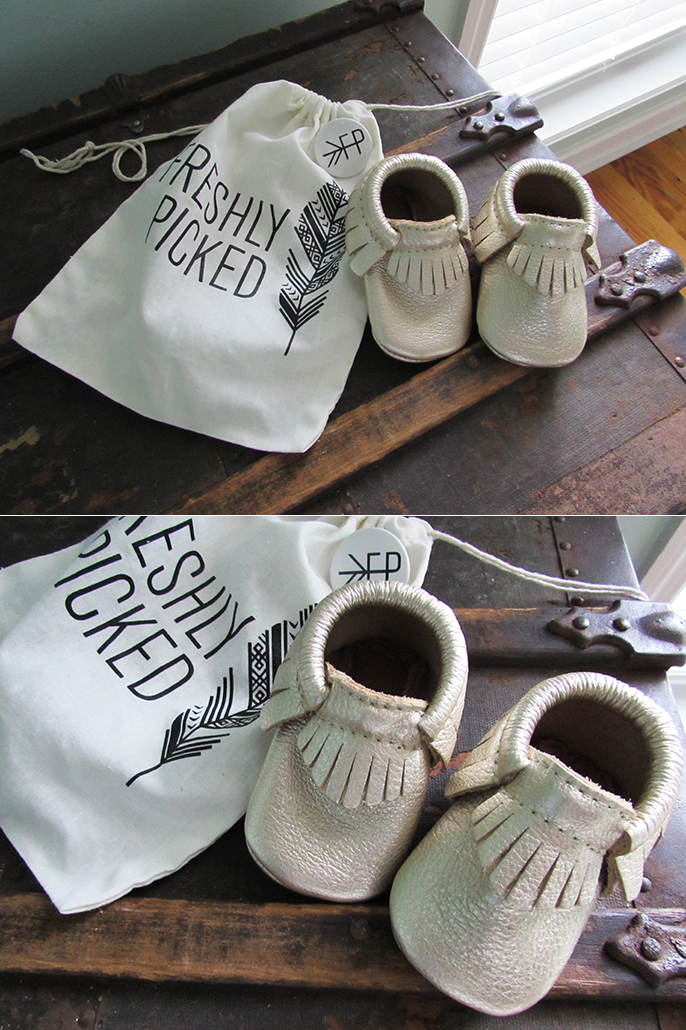 Freshly Picked | platinum moccasins
A special thank you to Kendall of Songbirds and Buttons, along with Freshly Picked for these perfect moccasins.
Happy Friday, friends!

facebook // twitter // instagram // pinterest // bloglovin'