In 2018, we welcomed a new addition to our family just weeks before Halloween. I'm honestly still surprised I pulled off coordinating costumes, but since my 4 year old's favorite holiday is Halloween – it was necessary. However, I completely forgot to document their super sweet costumes.
I realize I said "coordinating costumes" but I should specify that just meant coordinating the girls, because Britt (my 2 year old!) decided he wanted to choose his own costume this year. I mean, can you blame him? He's been nicknamed "Britt-man" since we first brought him home from the hospital, so it was only suiting that he chose Batman as his costume.
I purchased a blank black shirt and solid black pants, added Batman undies and a Batman mask (from Target's dollar spot) to pull it all together. We've actually had the black Hunter boots since Joy Belle was smaller. I ordered a cape too, but it didn't arrive on time.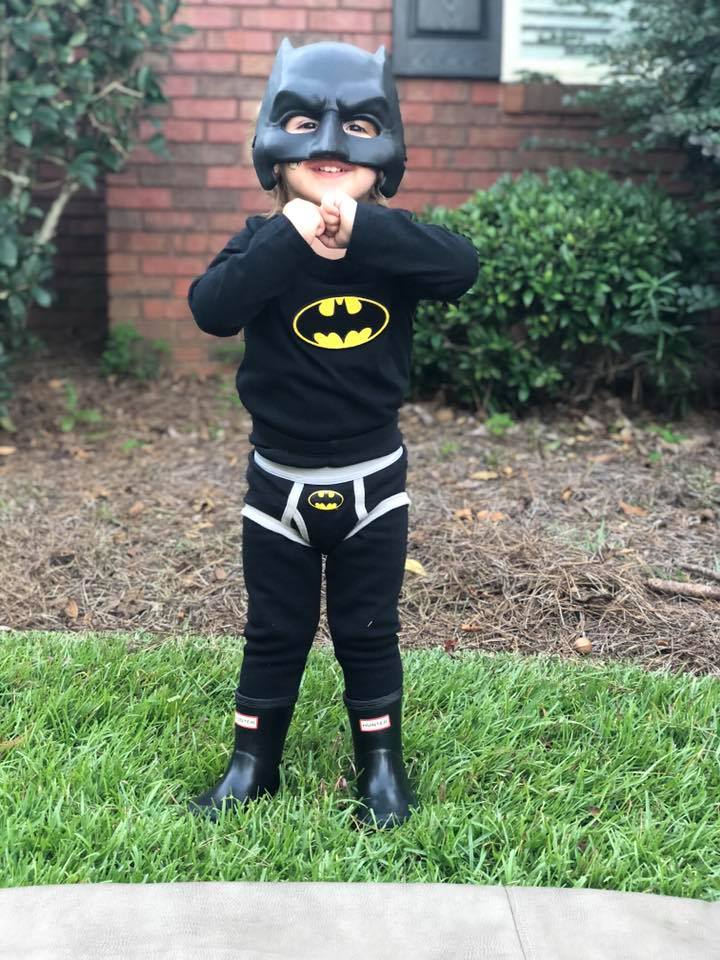 Didn't it all come together so perfectly?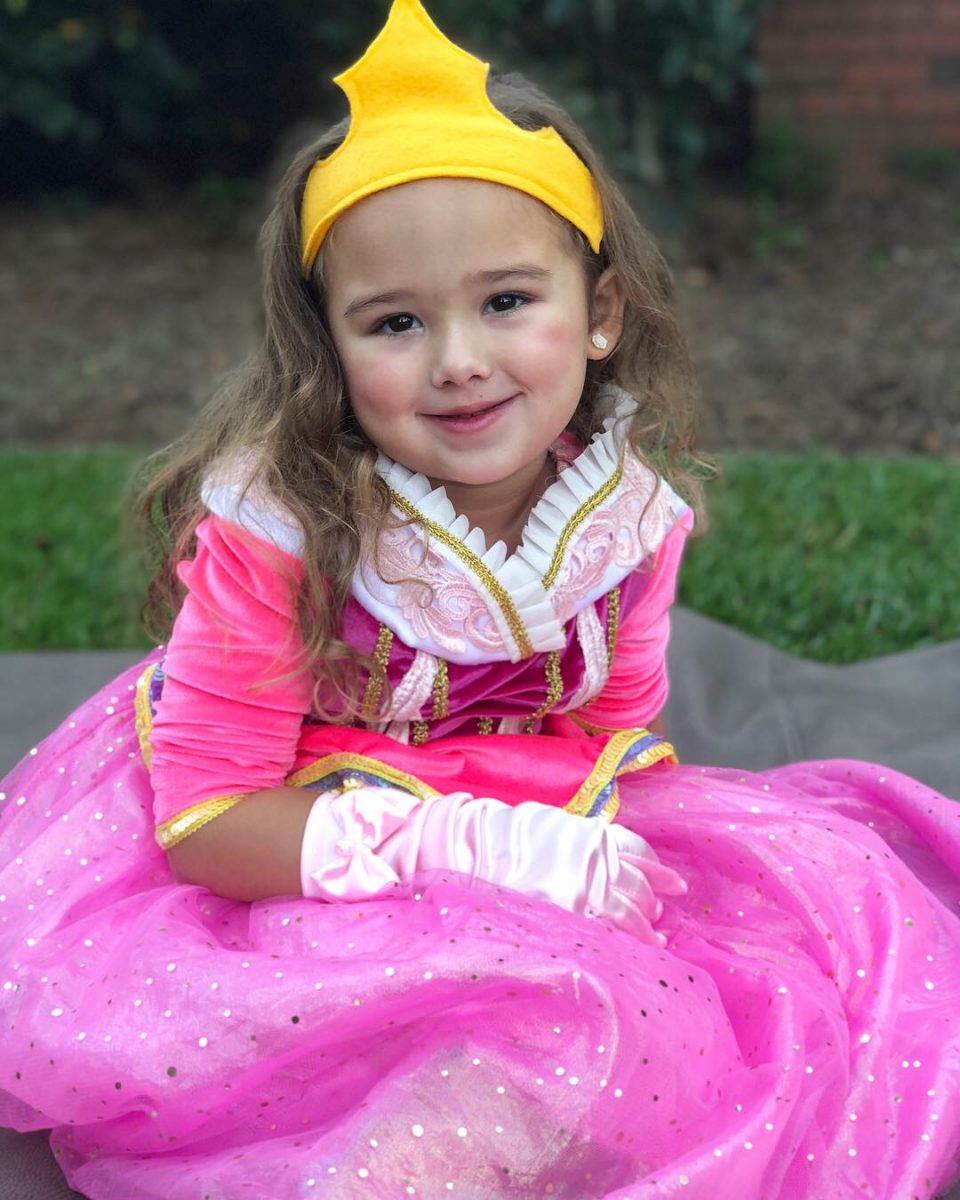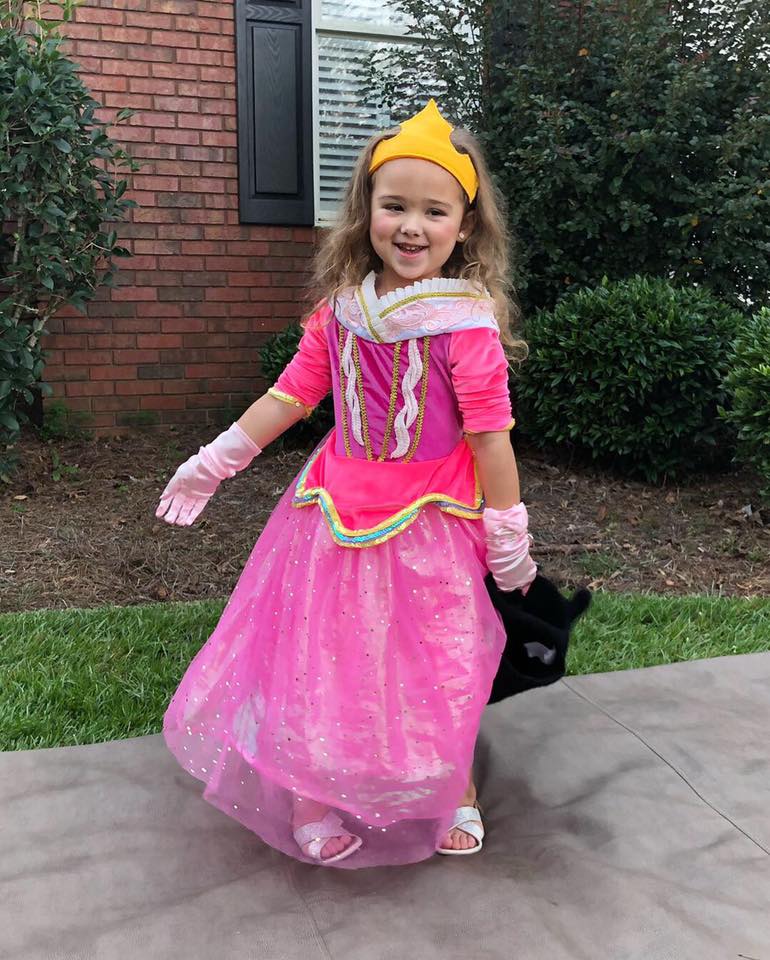 Joy Belle can pretty much tell you her Halloween costume mid-summer. She thinks on it all year long. She seriously decided this year's costume while out trick-or-treating last year.
Her favorite princess at the time was Sleeping Beauty, so that was easy enough. Her gown and gloves can be found on Amazon. I did make the felt crown to complete the outfit.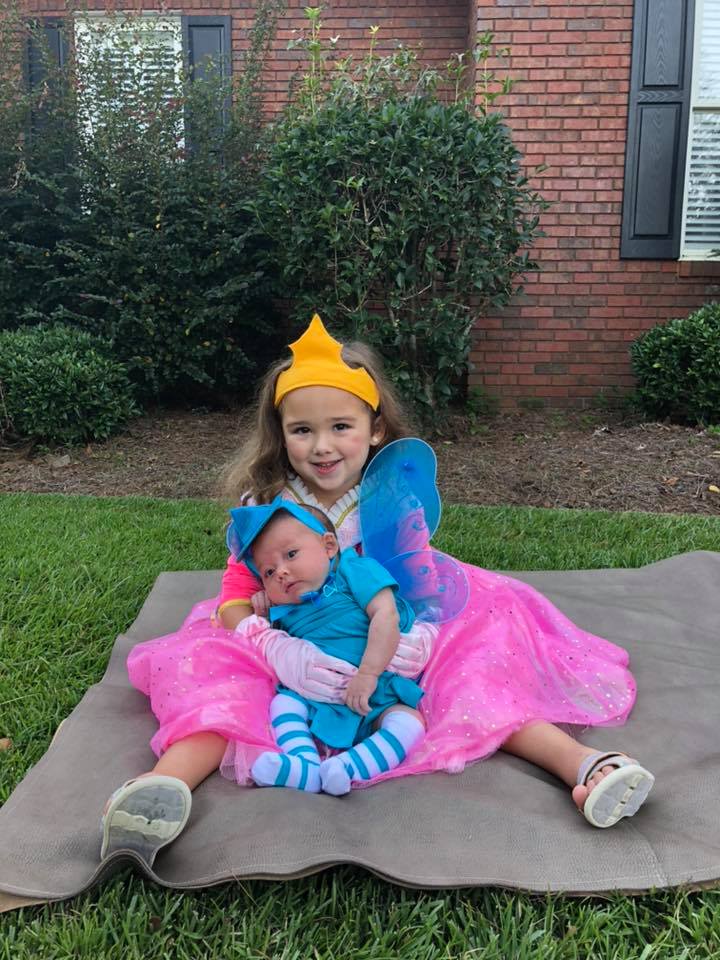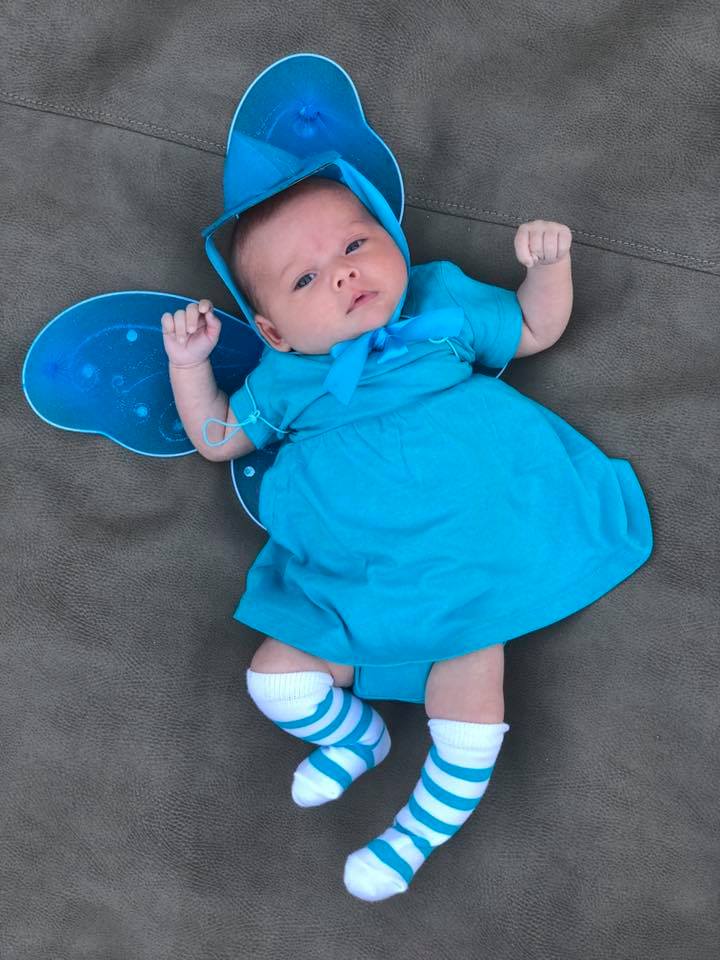 She decided that her baby sister, me, and cousin would be her fairies. So I snagged these wings on Amazon and made our matching hats with felt and ribbon.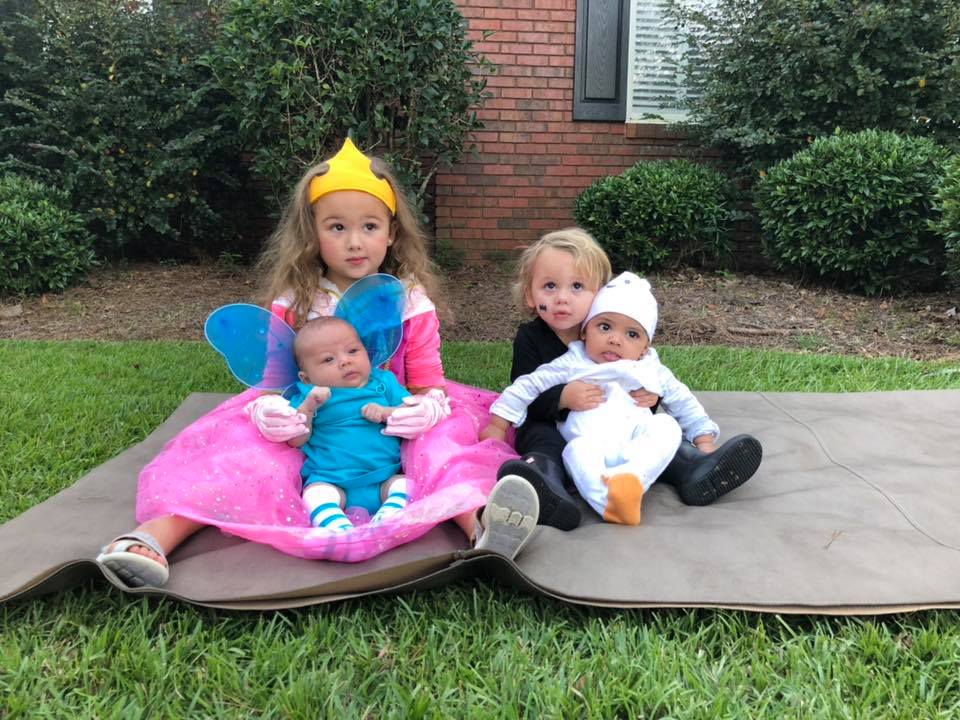 I absolutely love how they all turned out and each of them had the best time trick-or-treating around the neighborhood.
I've made it a habit to craft most of their costumes, so if you have any questions feel free to drop them in the comments. You can view their Halloween costumes from years past here:
Princess Poppy and Branch from Trolls in 2017