Na na, na na, na na, na na, Brittman!
Britt is our wild, enthusiastic little man. He loves to dance, wrestle and punch, play fight, cast his fishing rod, ride his scooter, and drive his tractor. He can name just about every type of dinosaur, heavy machinery, and super hero. His birthday wish was for a Batman birthday party with a Batman bike and a trailer for his tractor. He scored big and got all 3!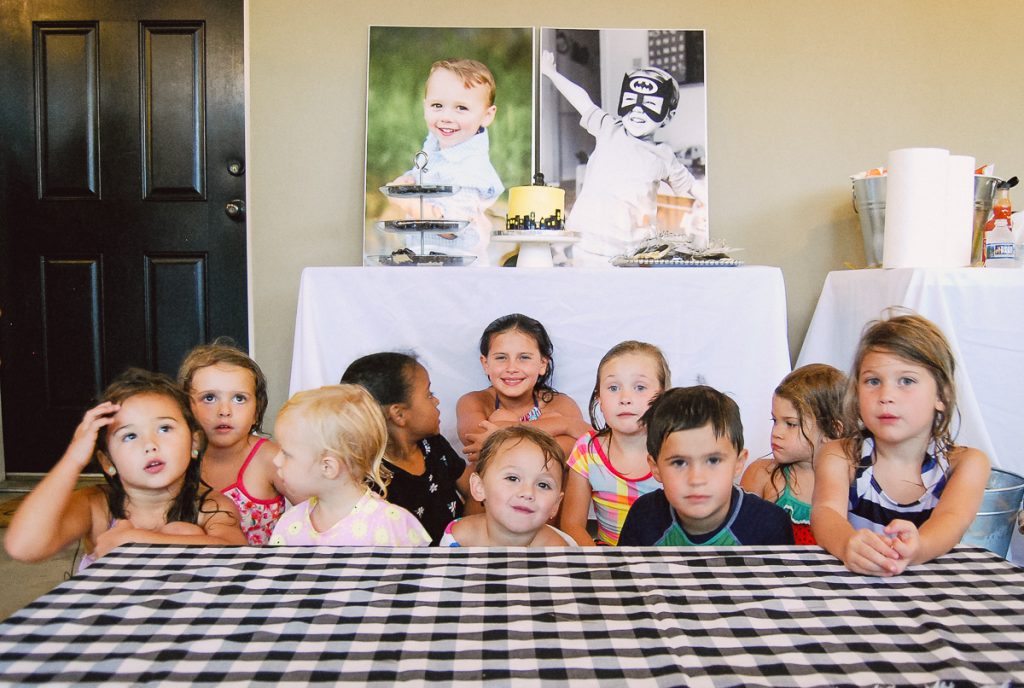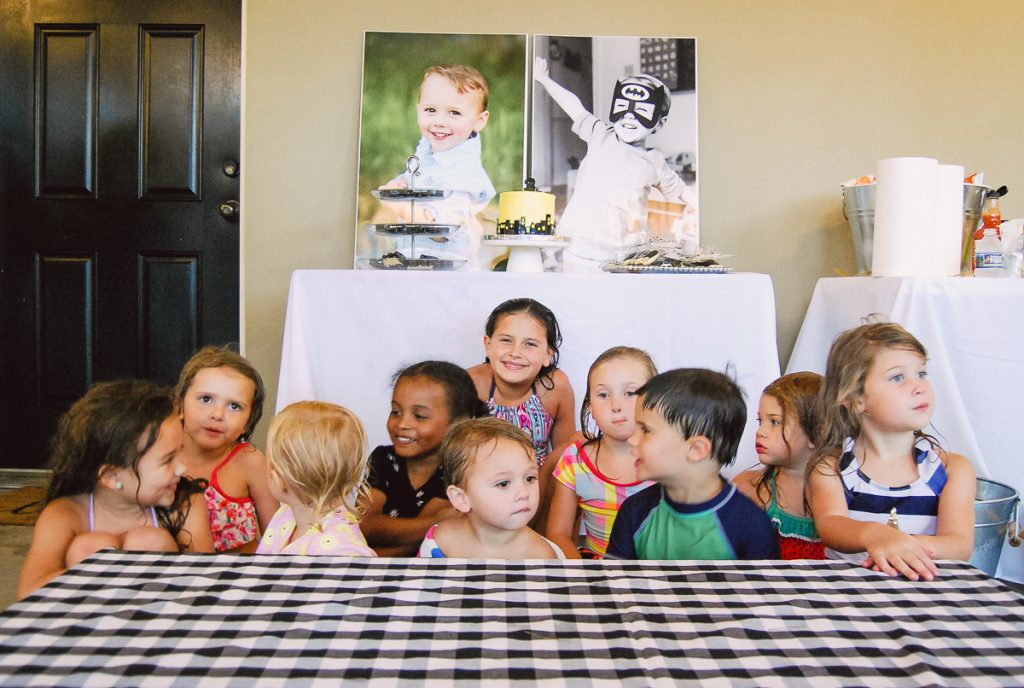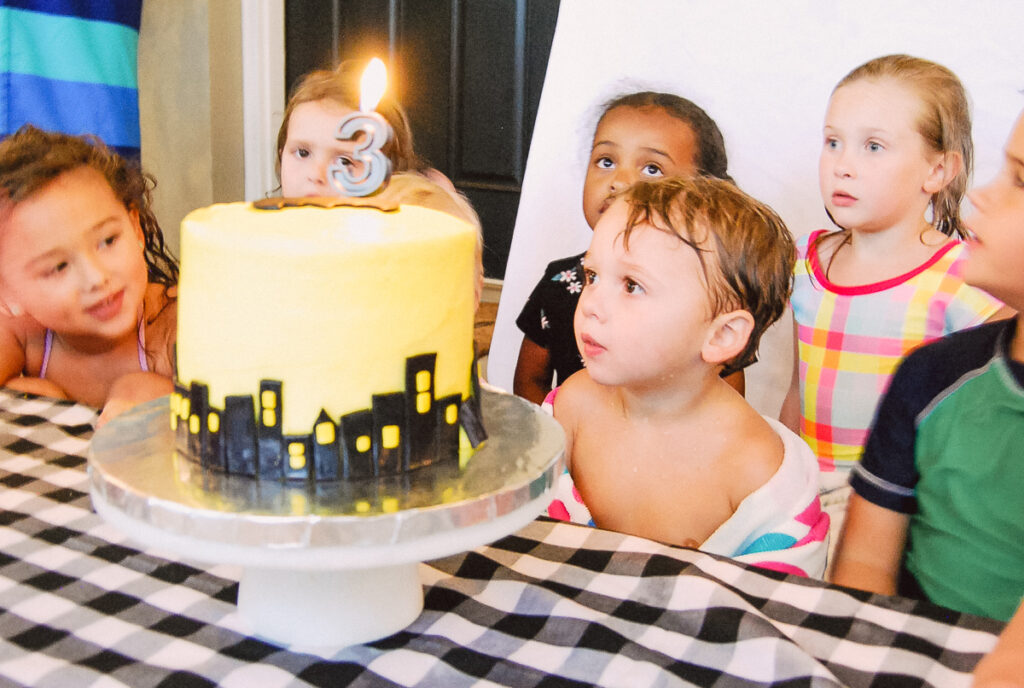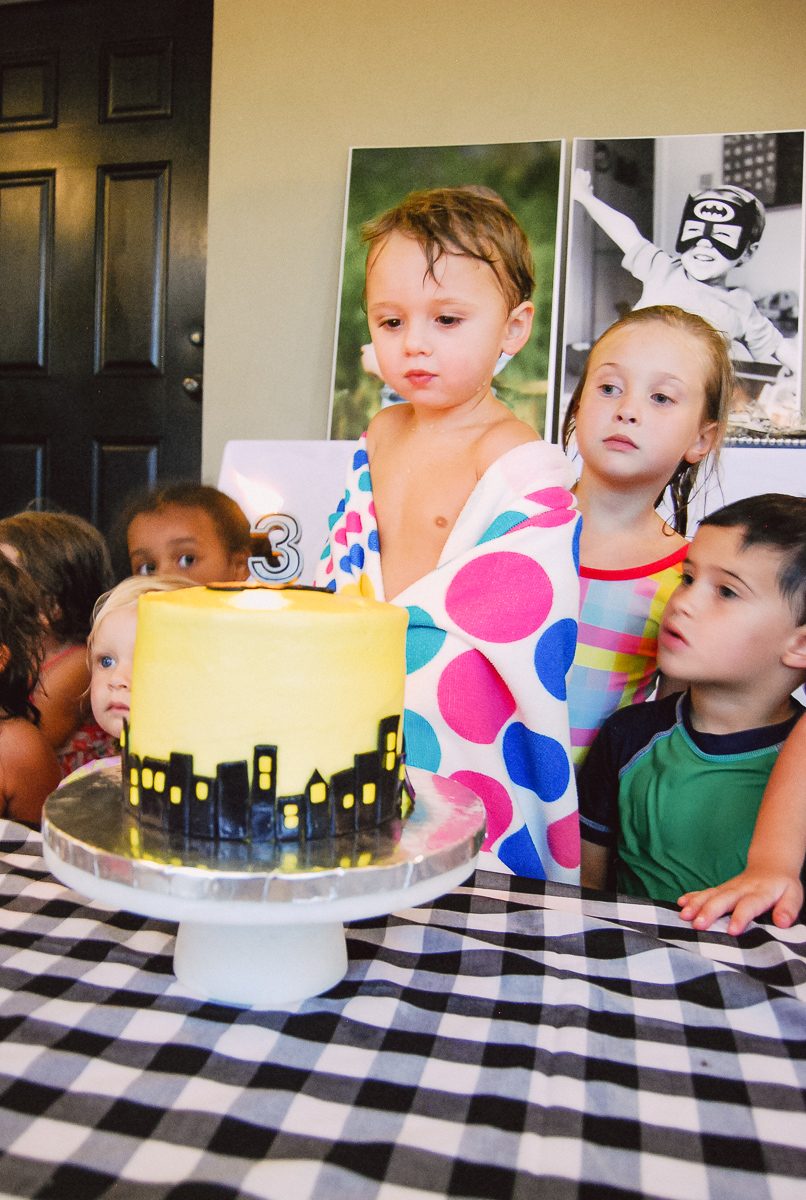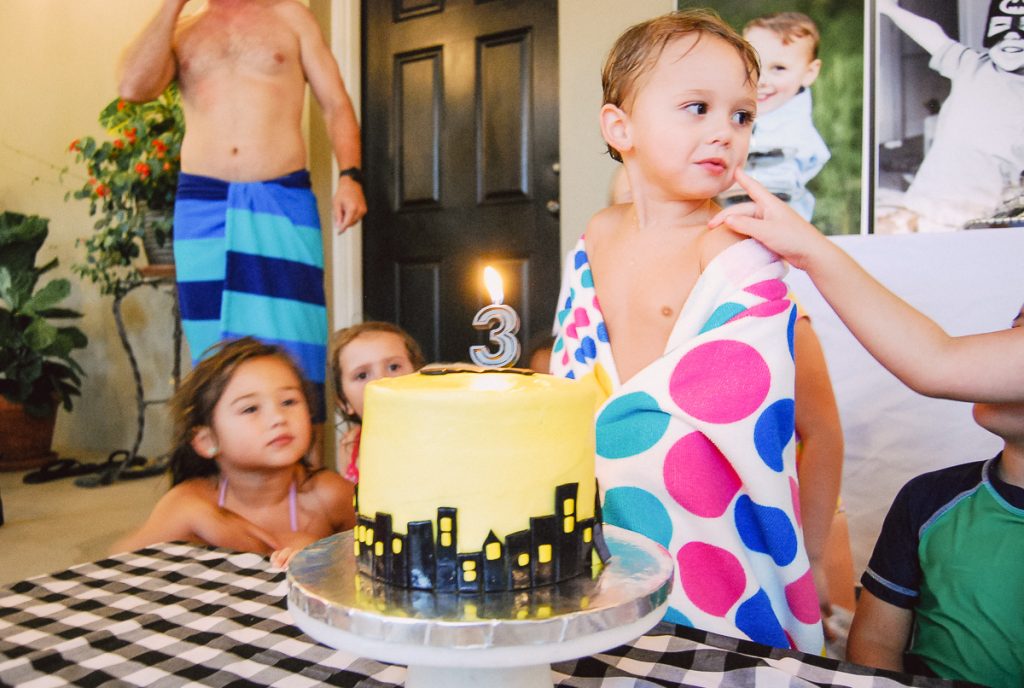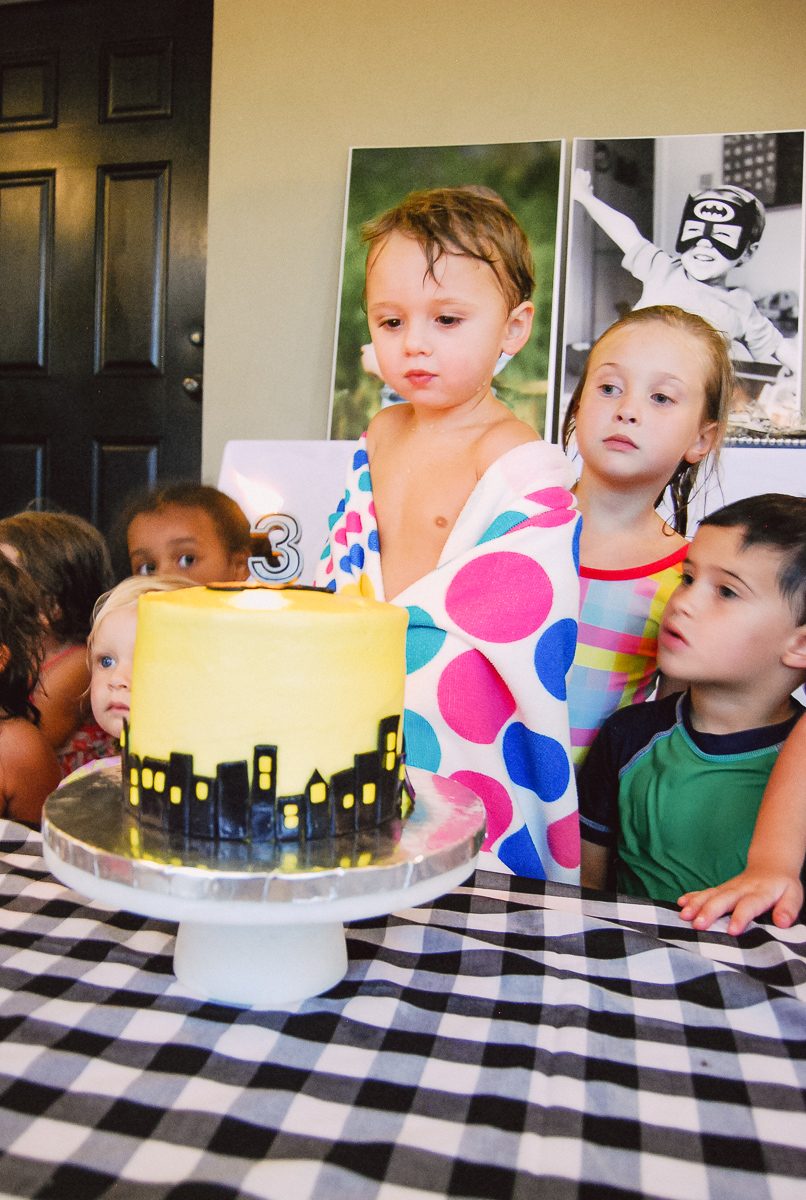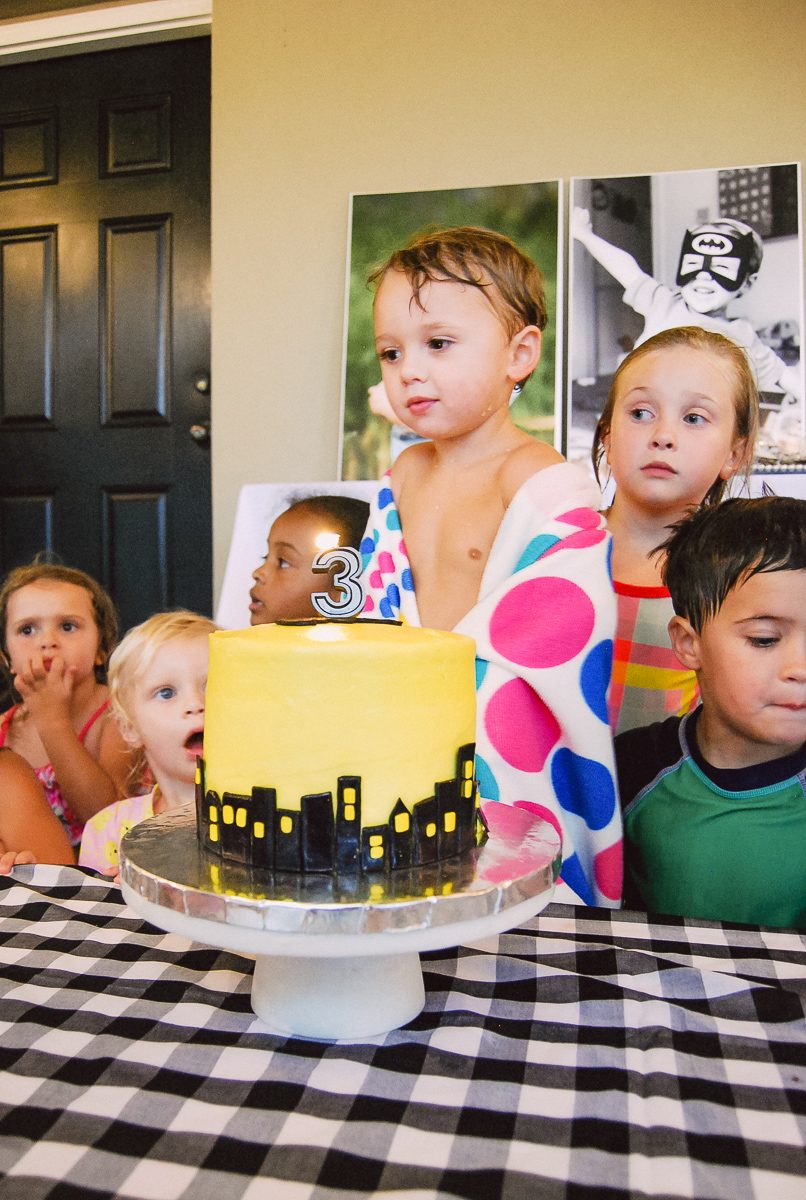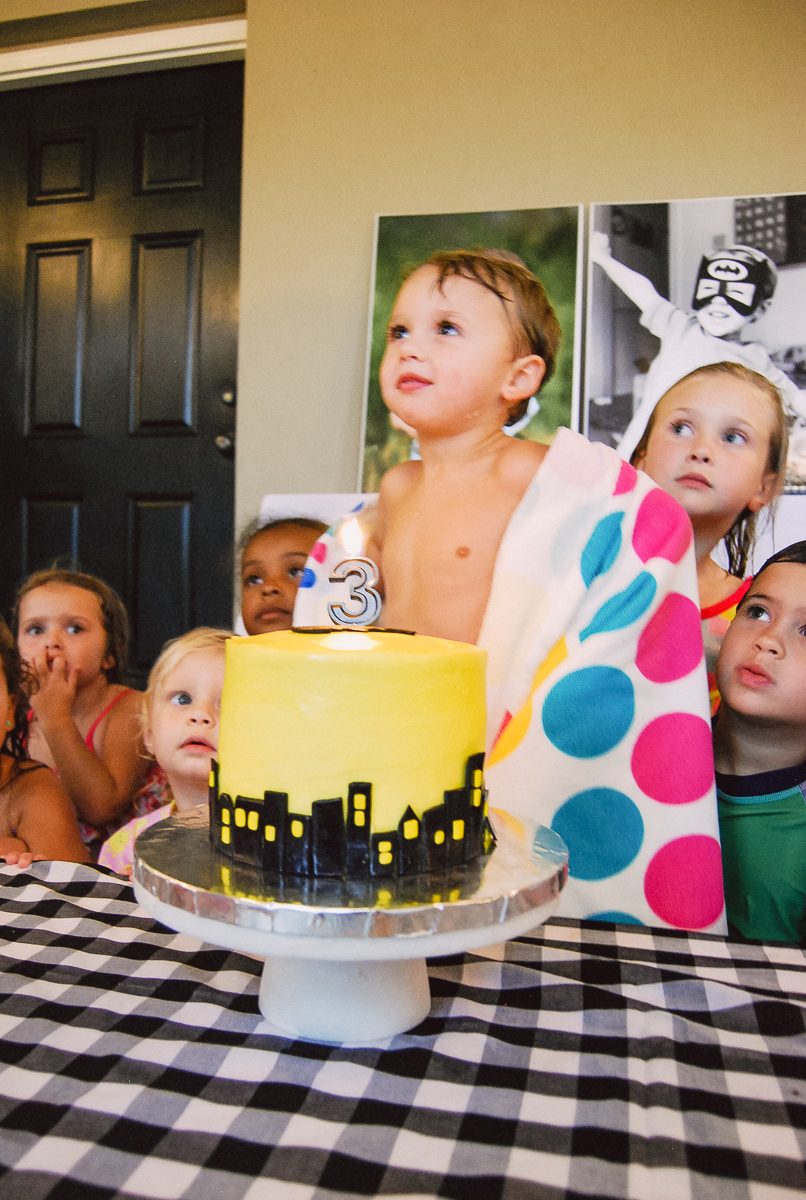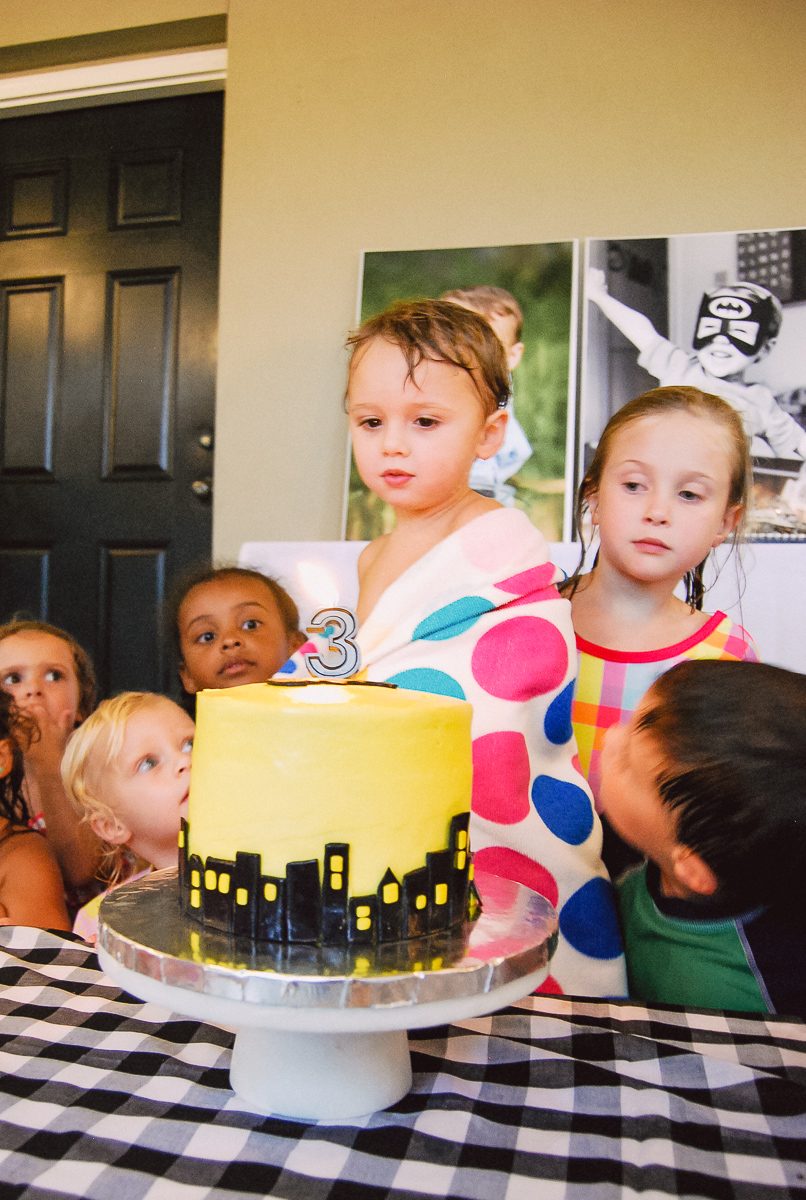 Britt said he wanted a Batman party, so that's what he got – Batman cookies and petit fours, with the most perfect Gotham City line chocolate cake.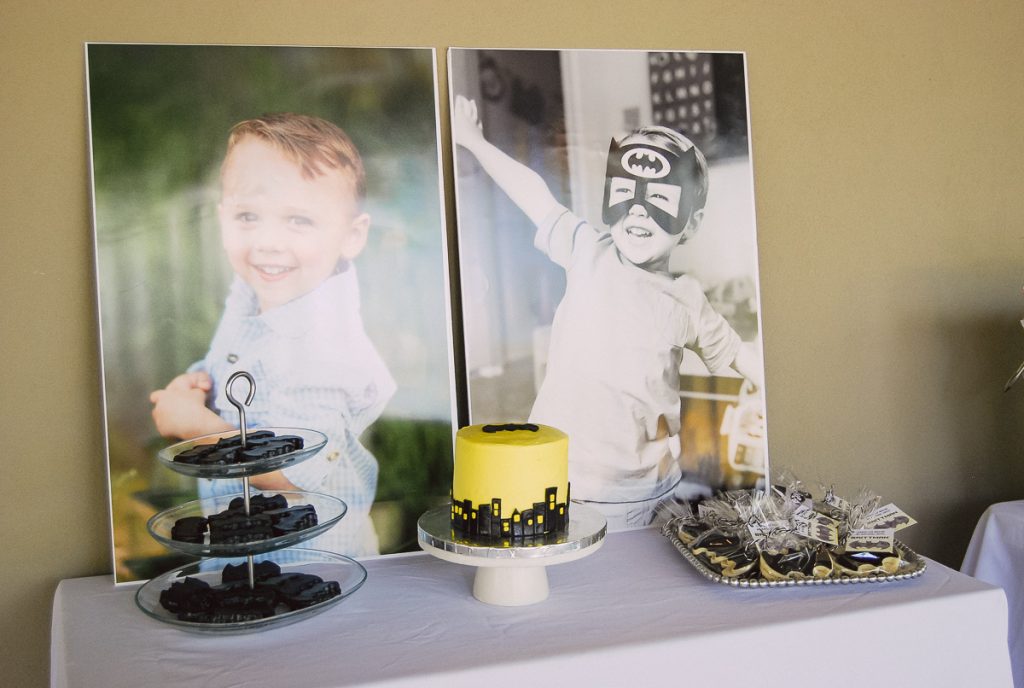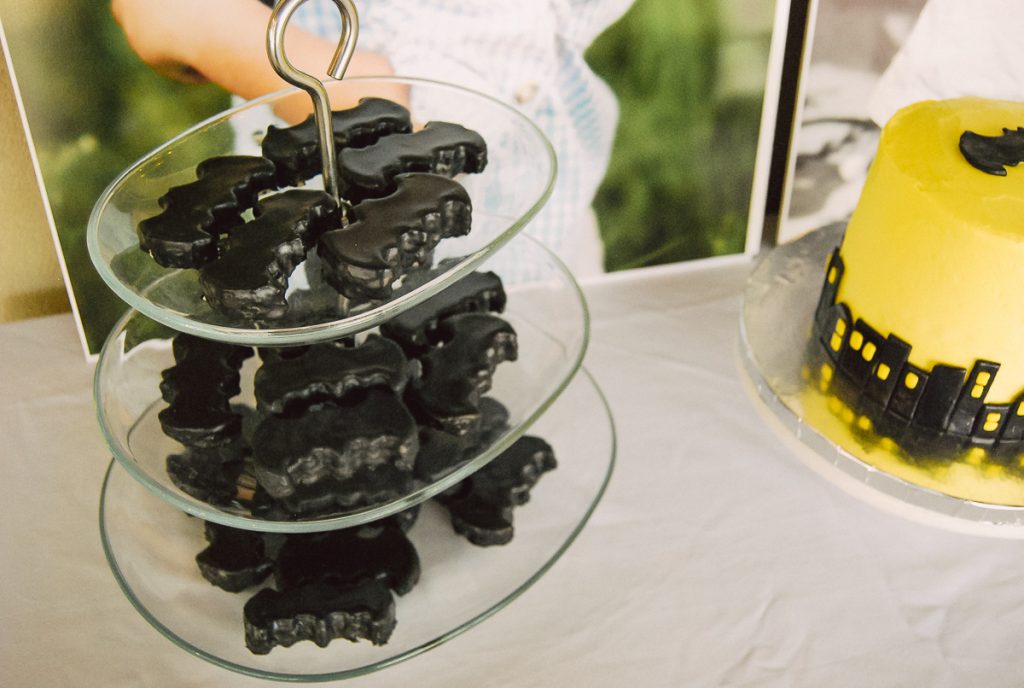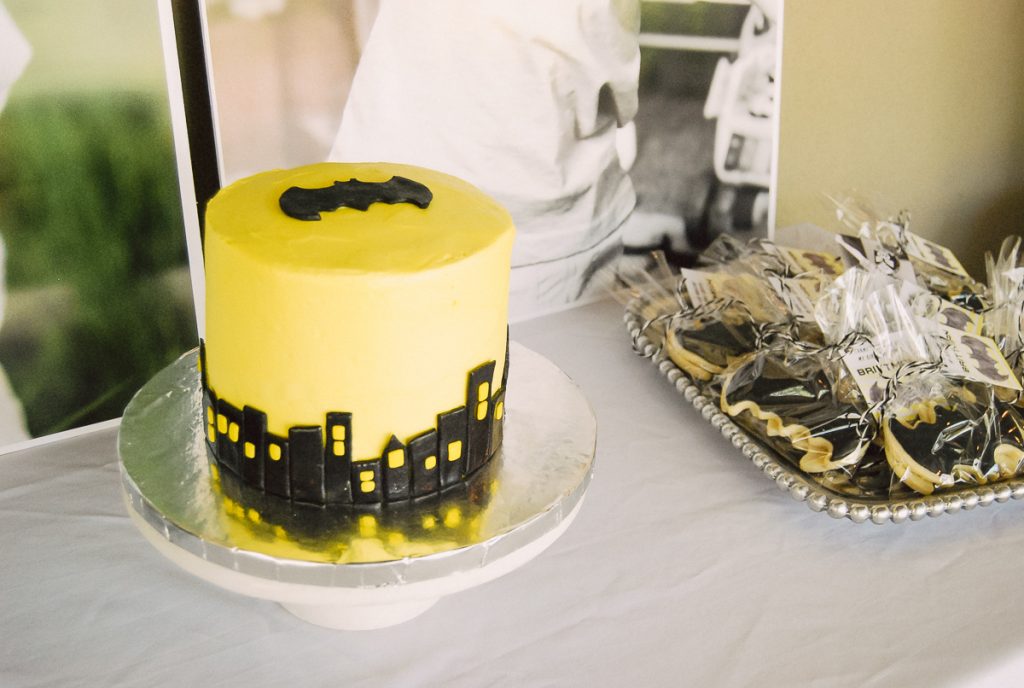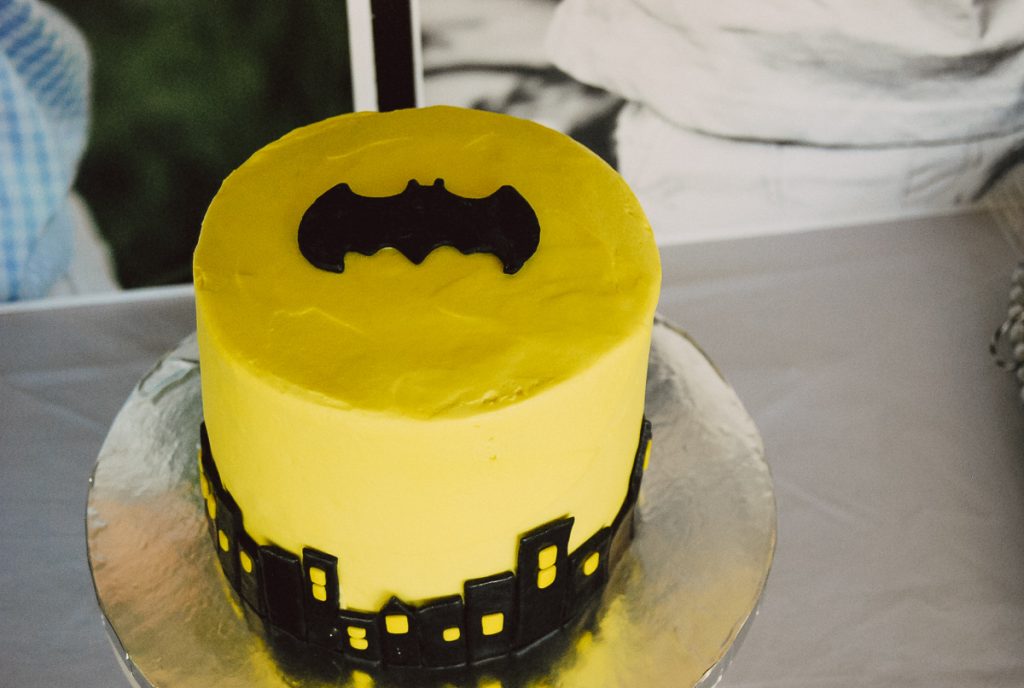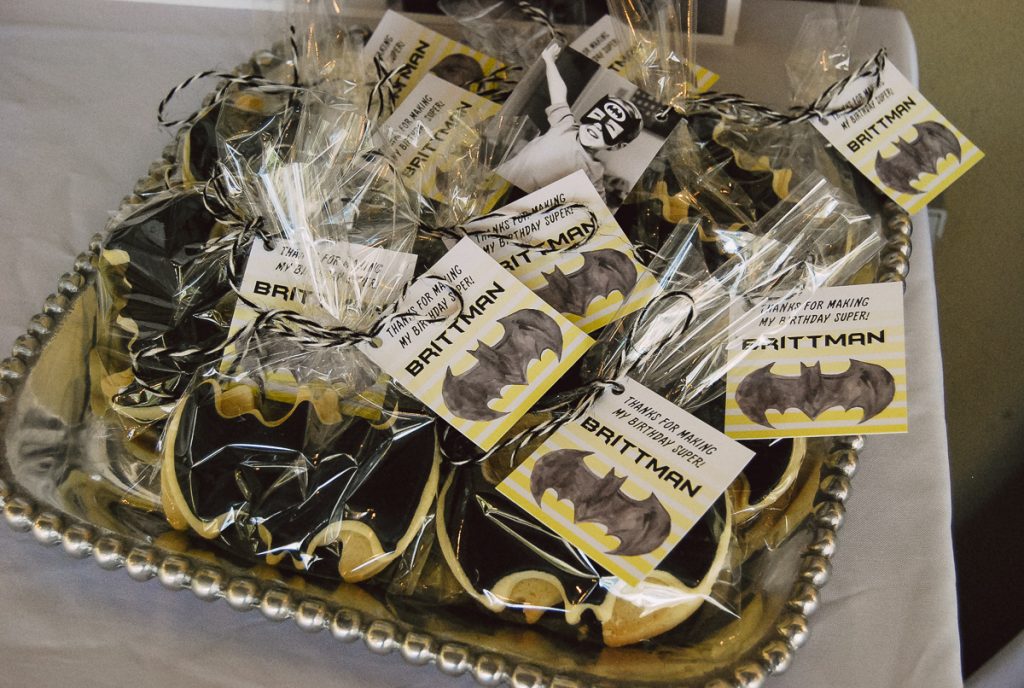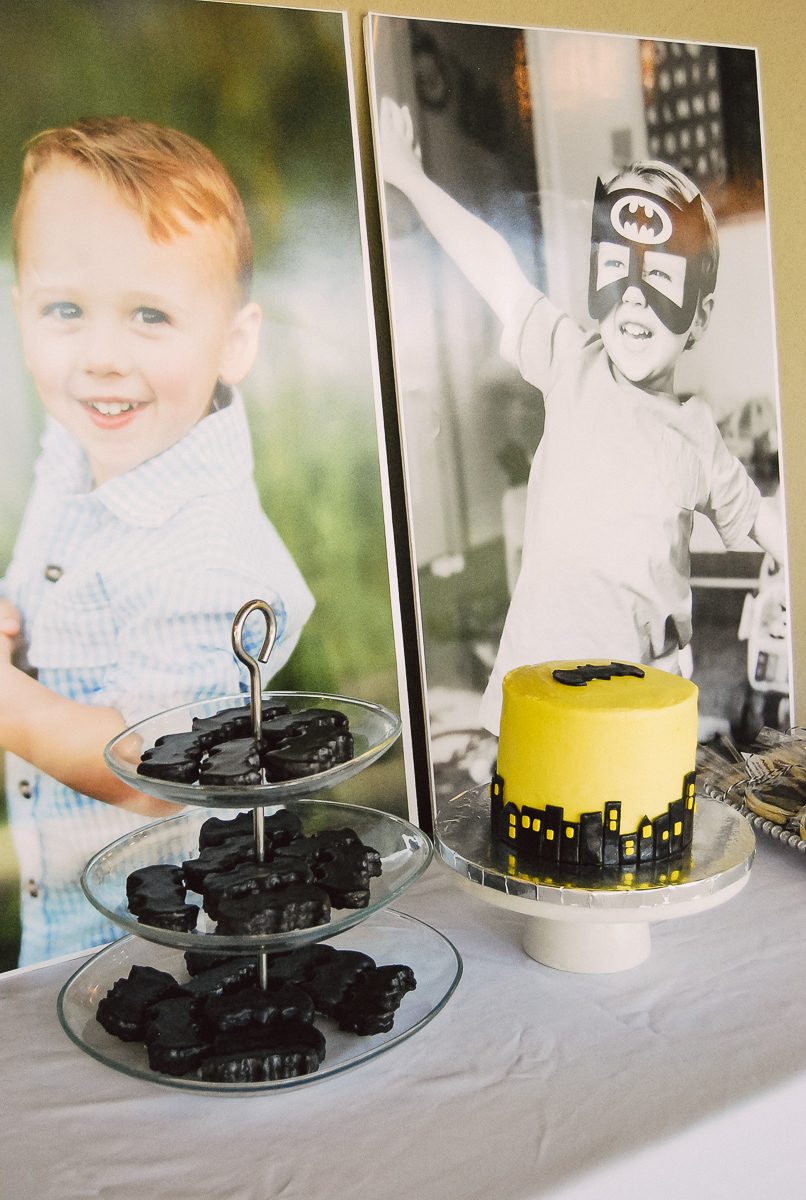 I always love to blow up recent photos of the little ones for their special day. It's a simple enough DIY, with a big pop of personality. You can check out the tutorial here.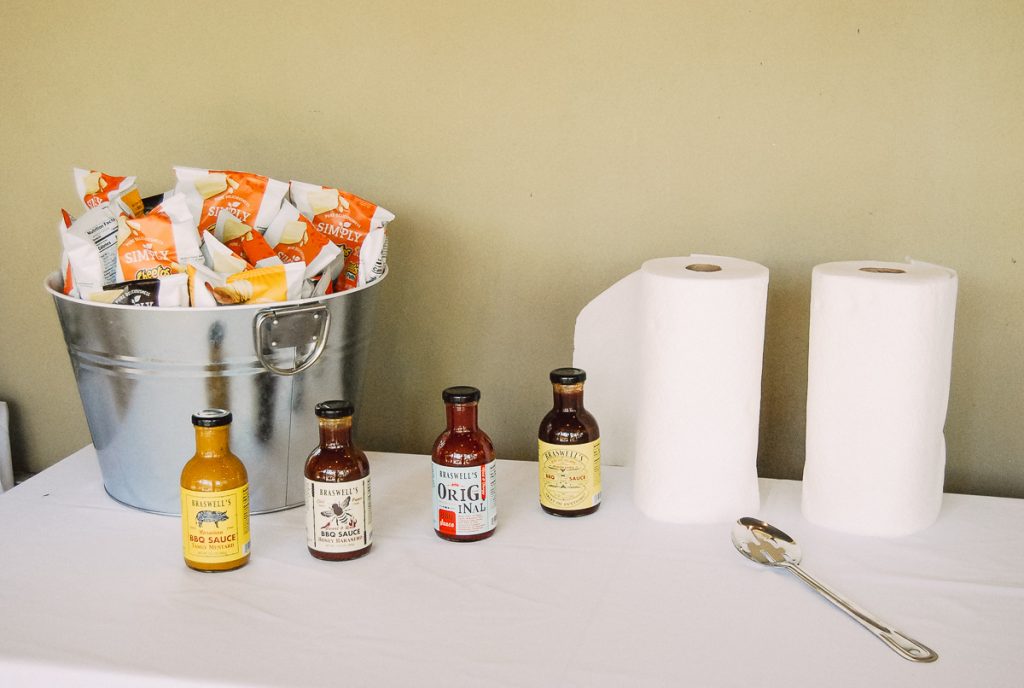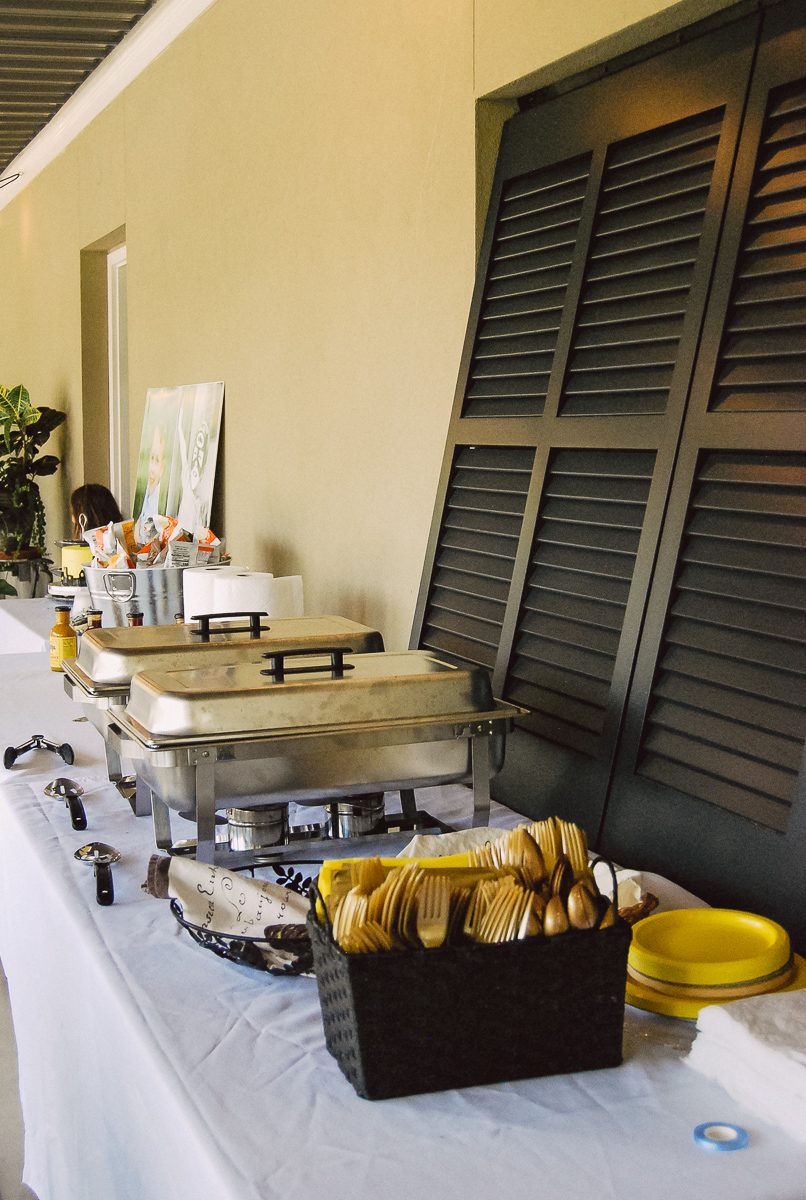 Britt's our meat eater, so we opted for a backyard barbecue for his party.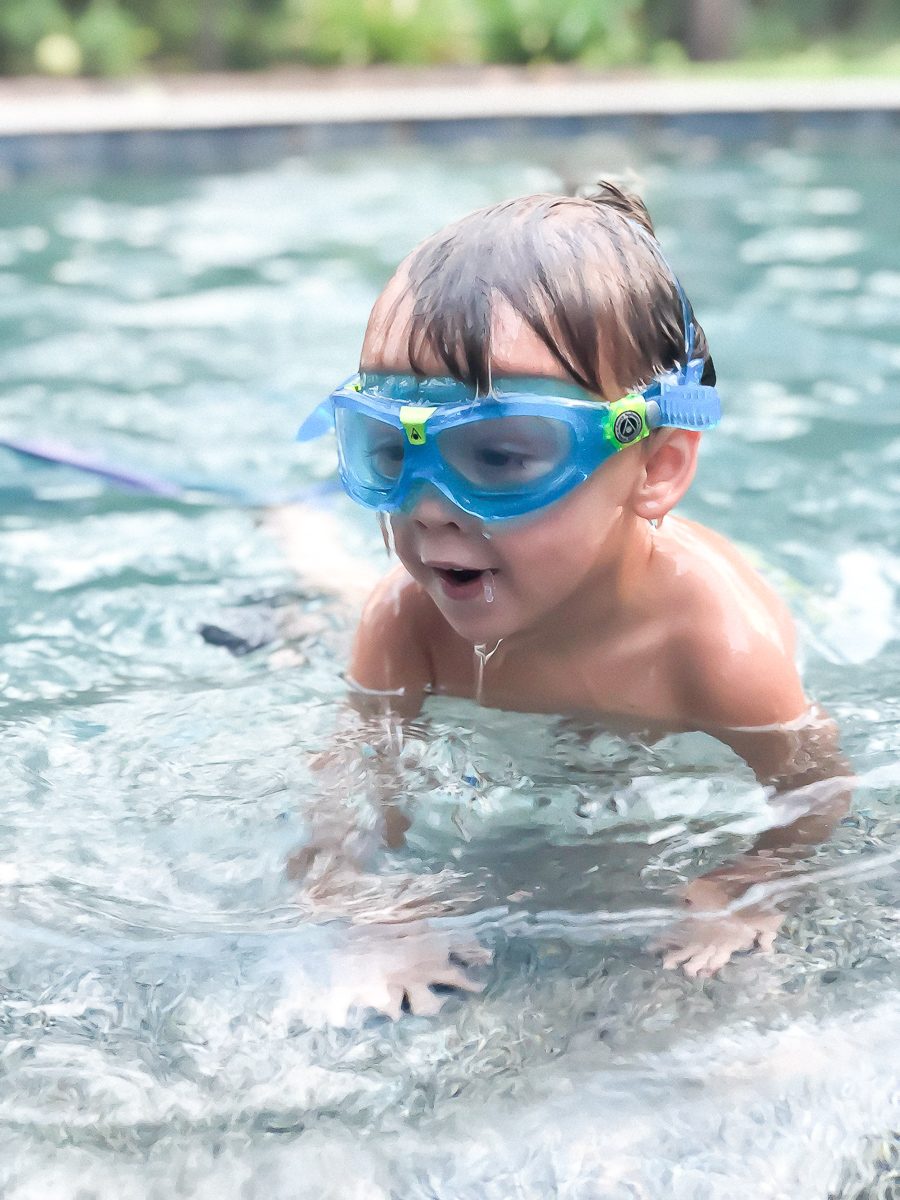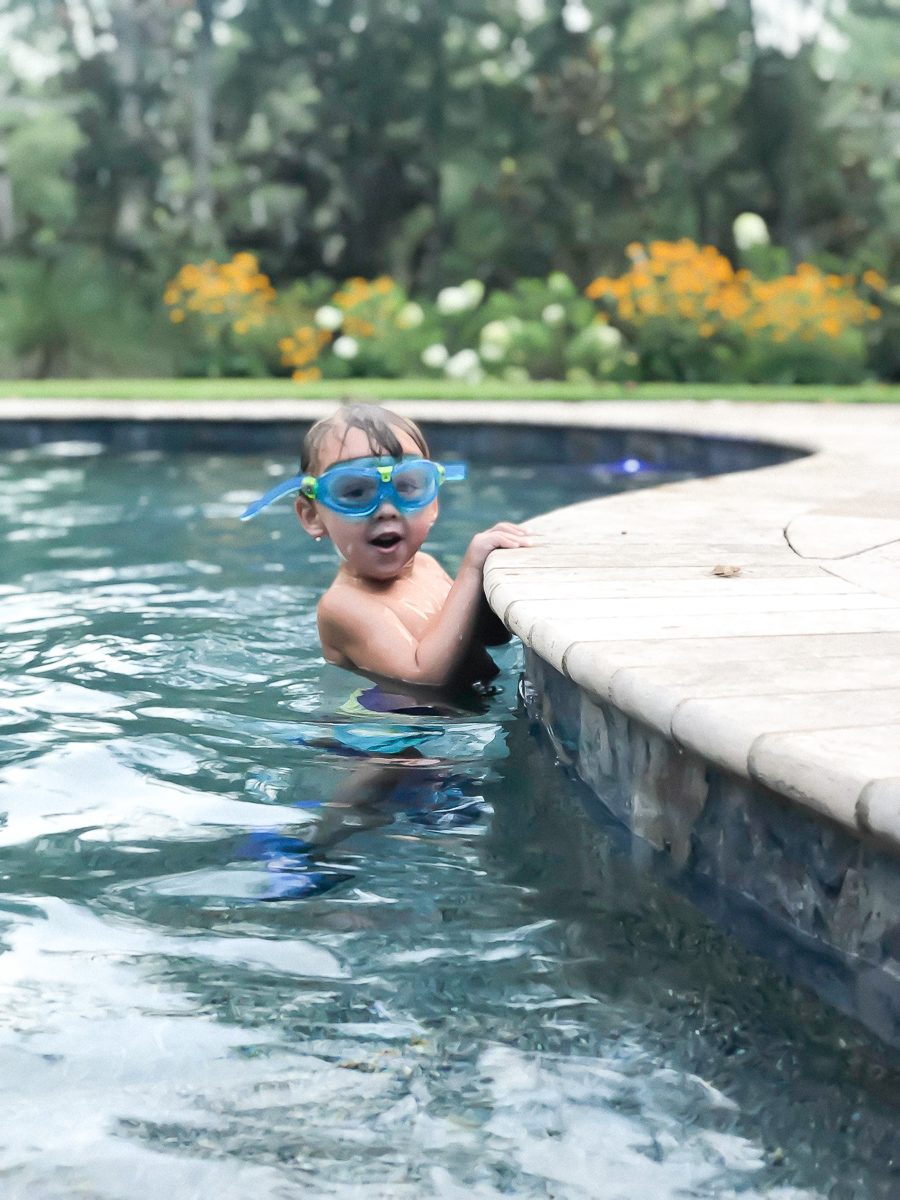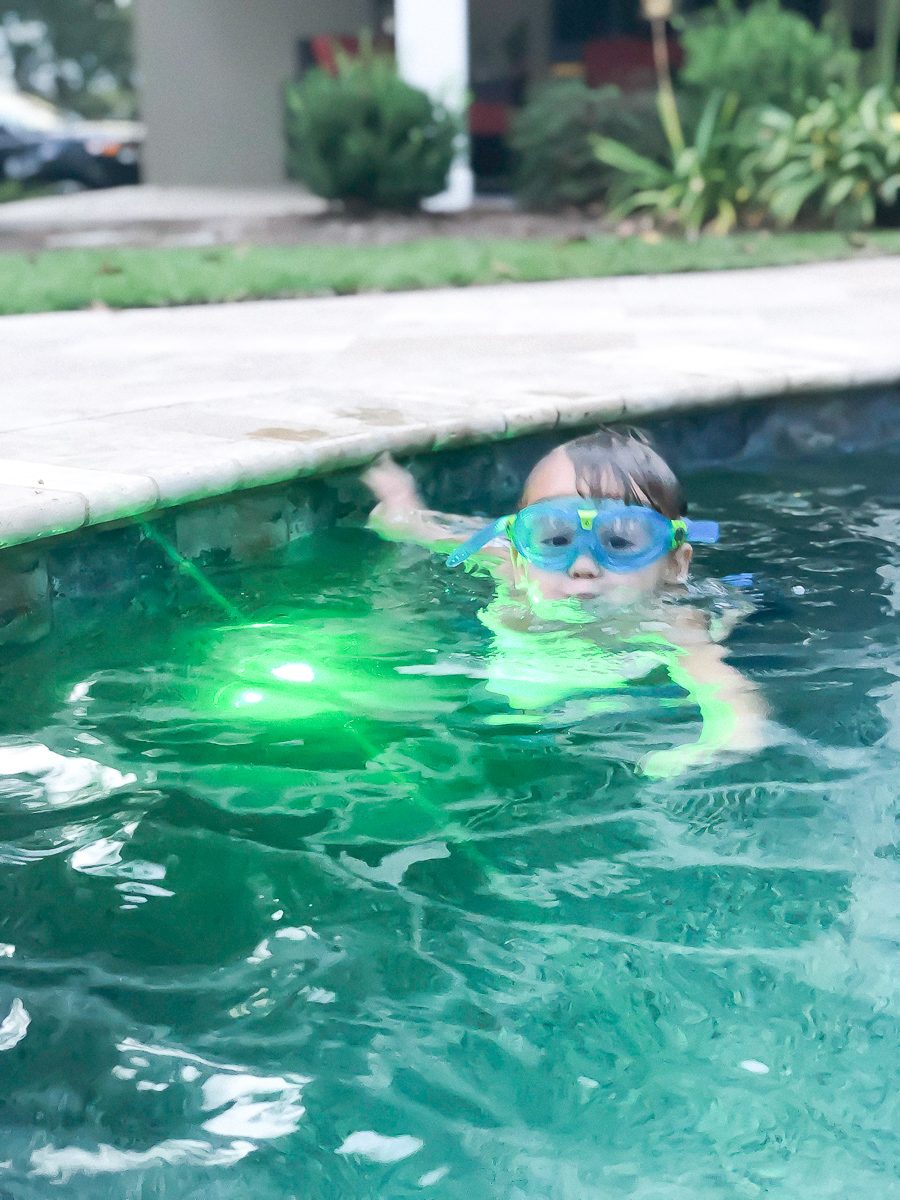 Britt learned to swim this summer and is quite the little fish! He loves to dive to the bottom and sit. He can hold his breath for 11 seconds!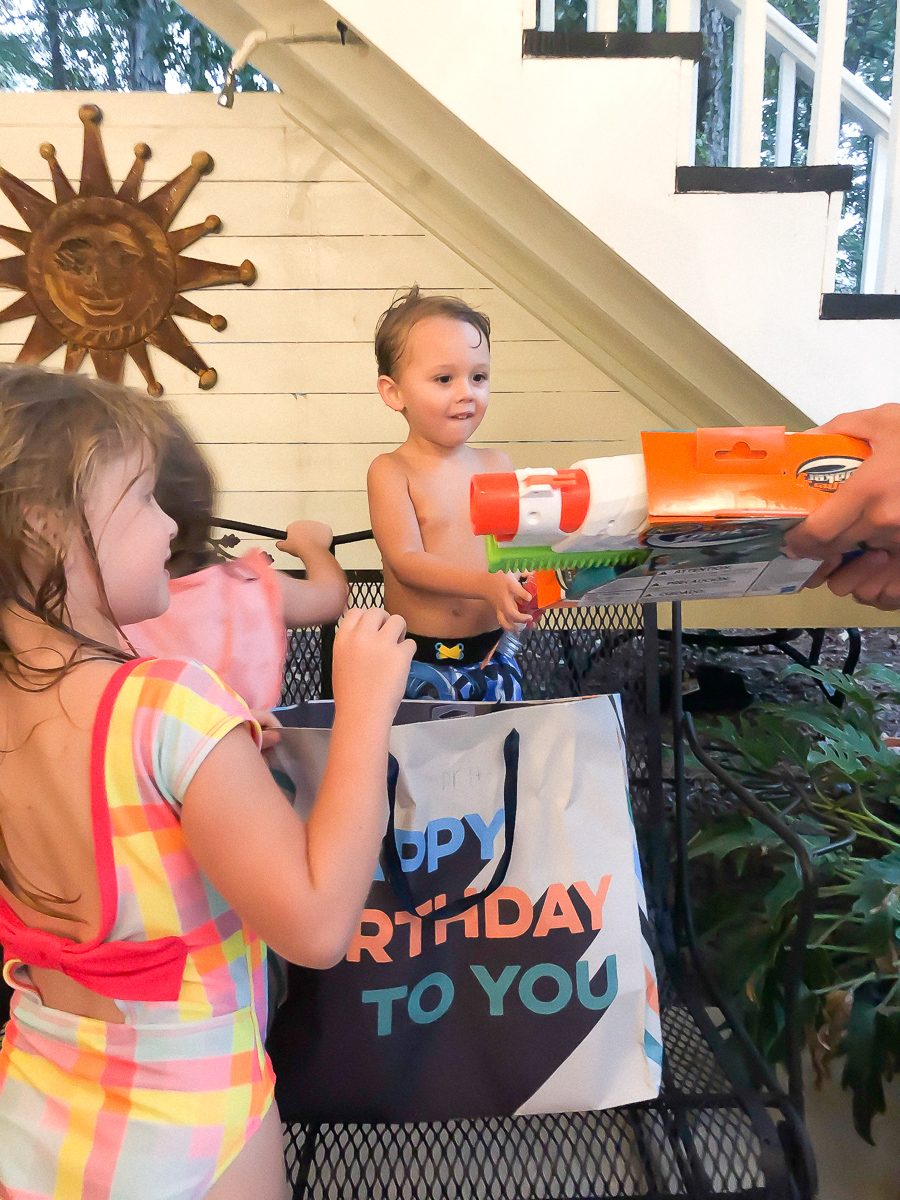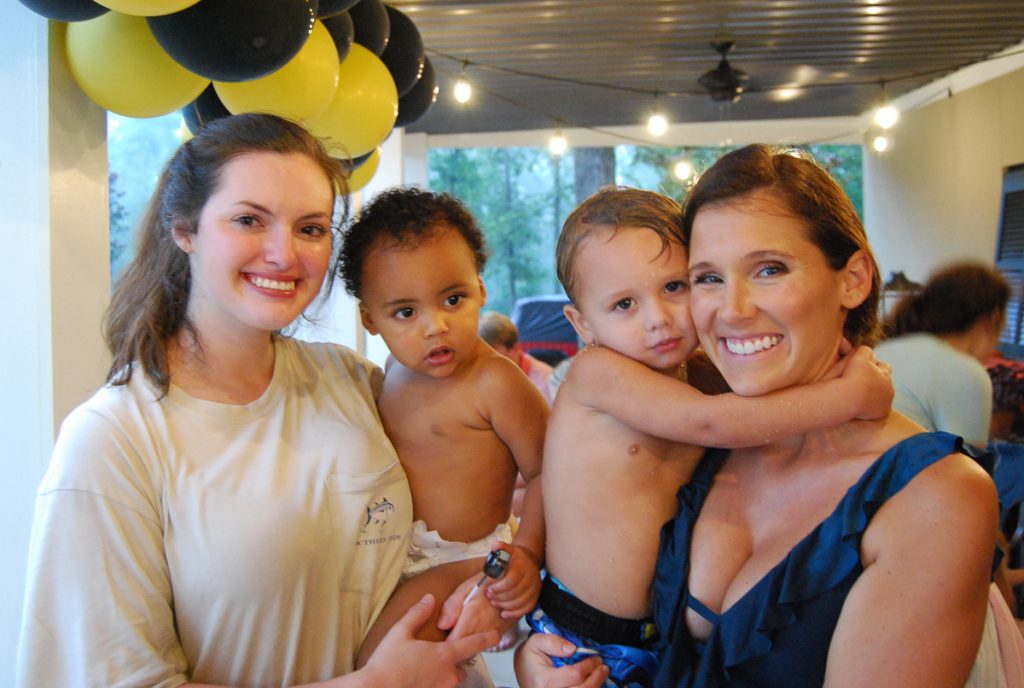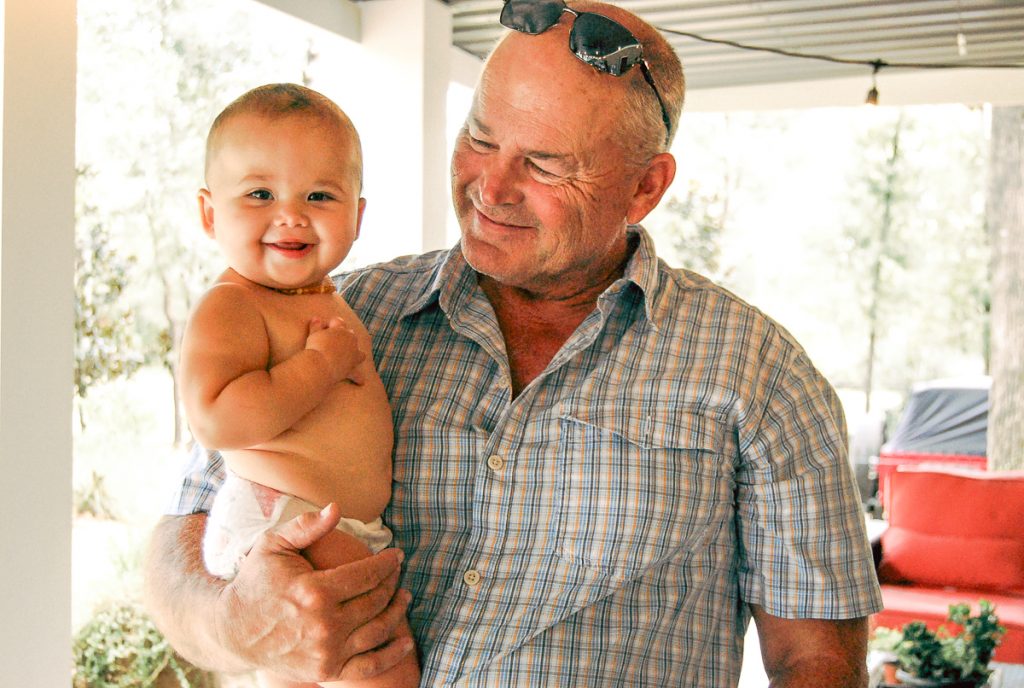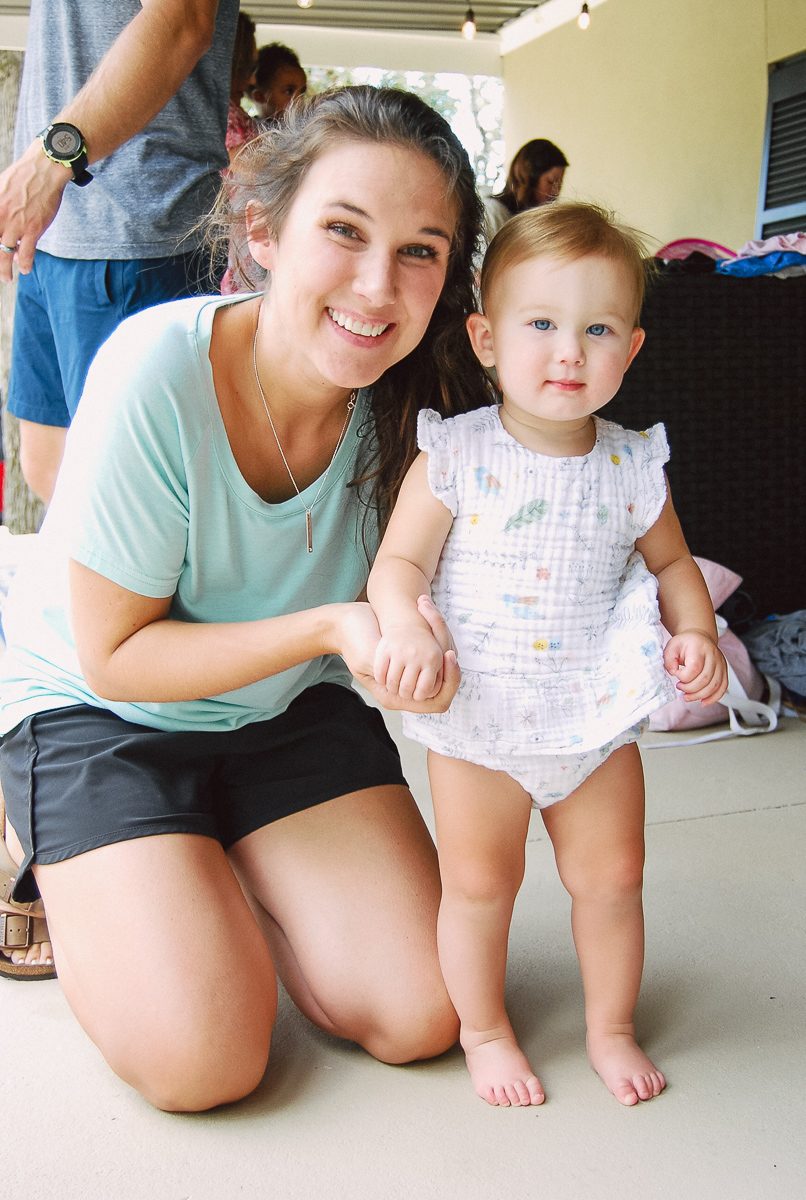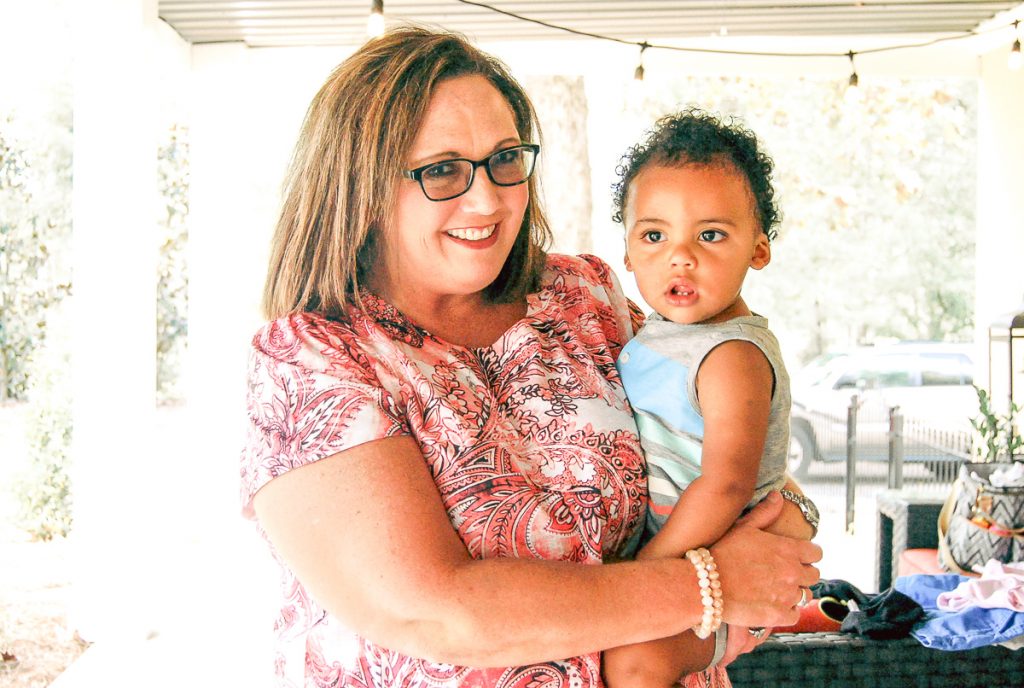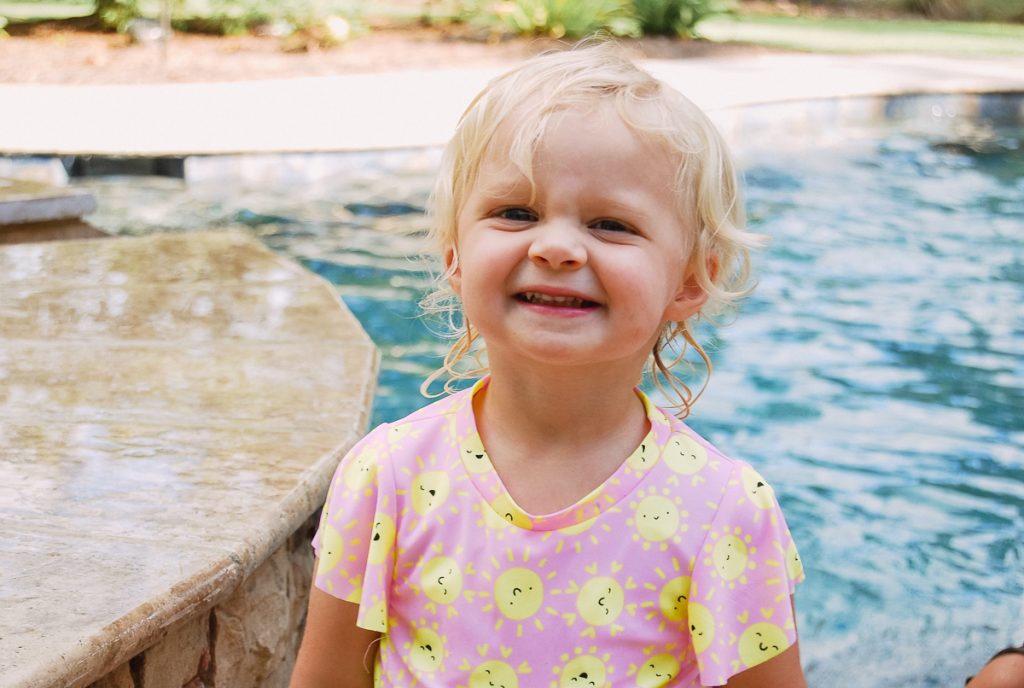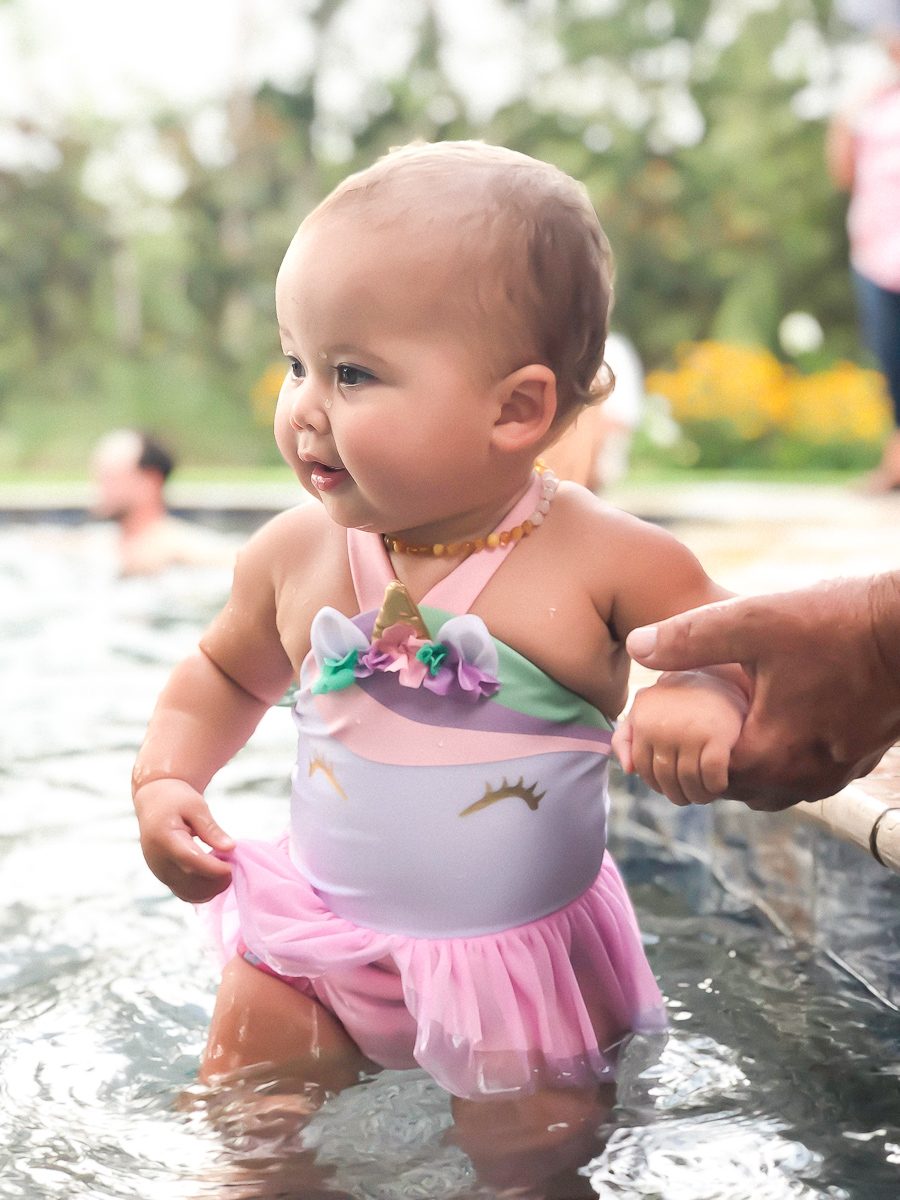 We ended the party by playing in the rain. I'm so thankful for these blurry photos with my 3 year old, birthday buddy.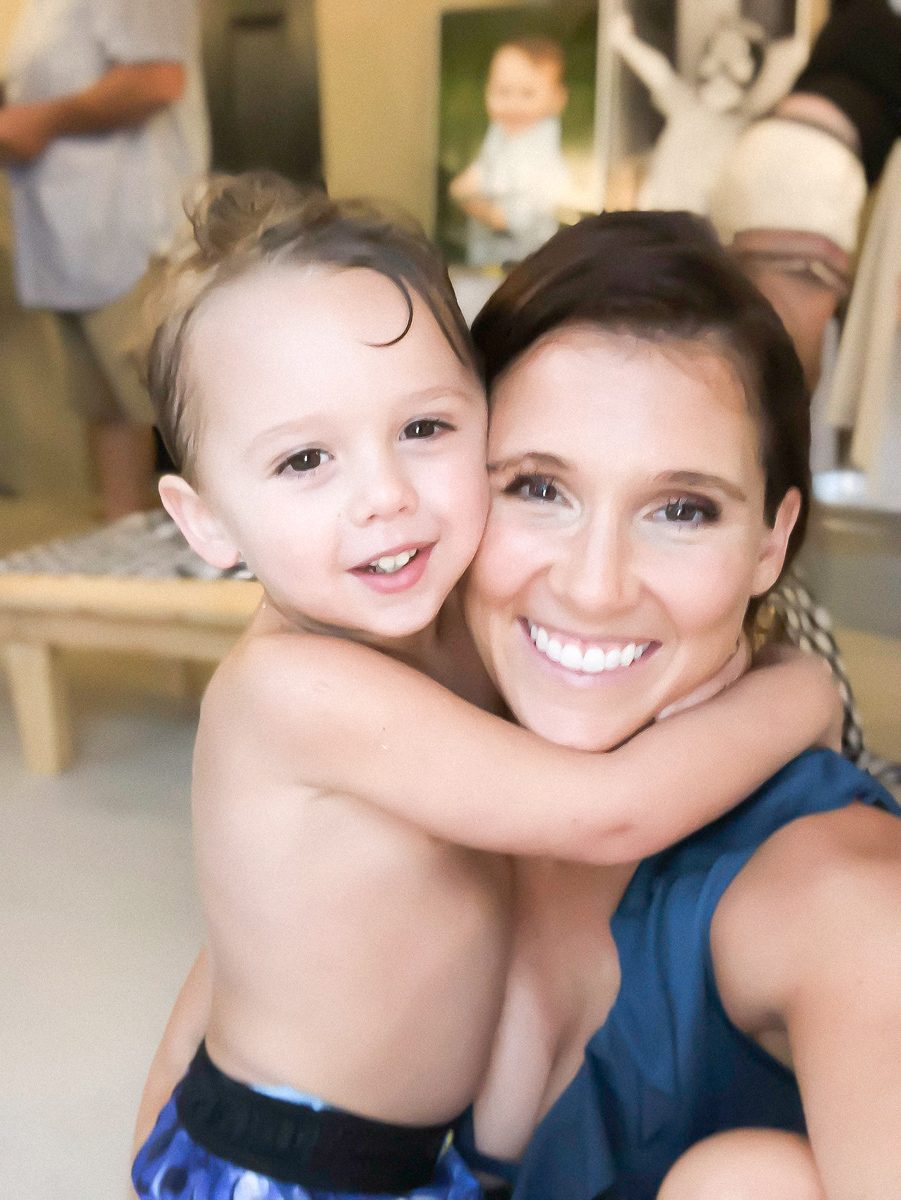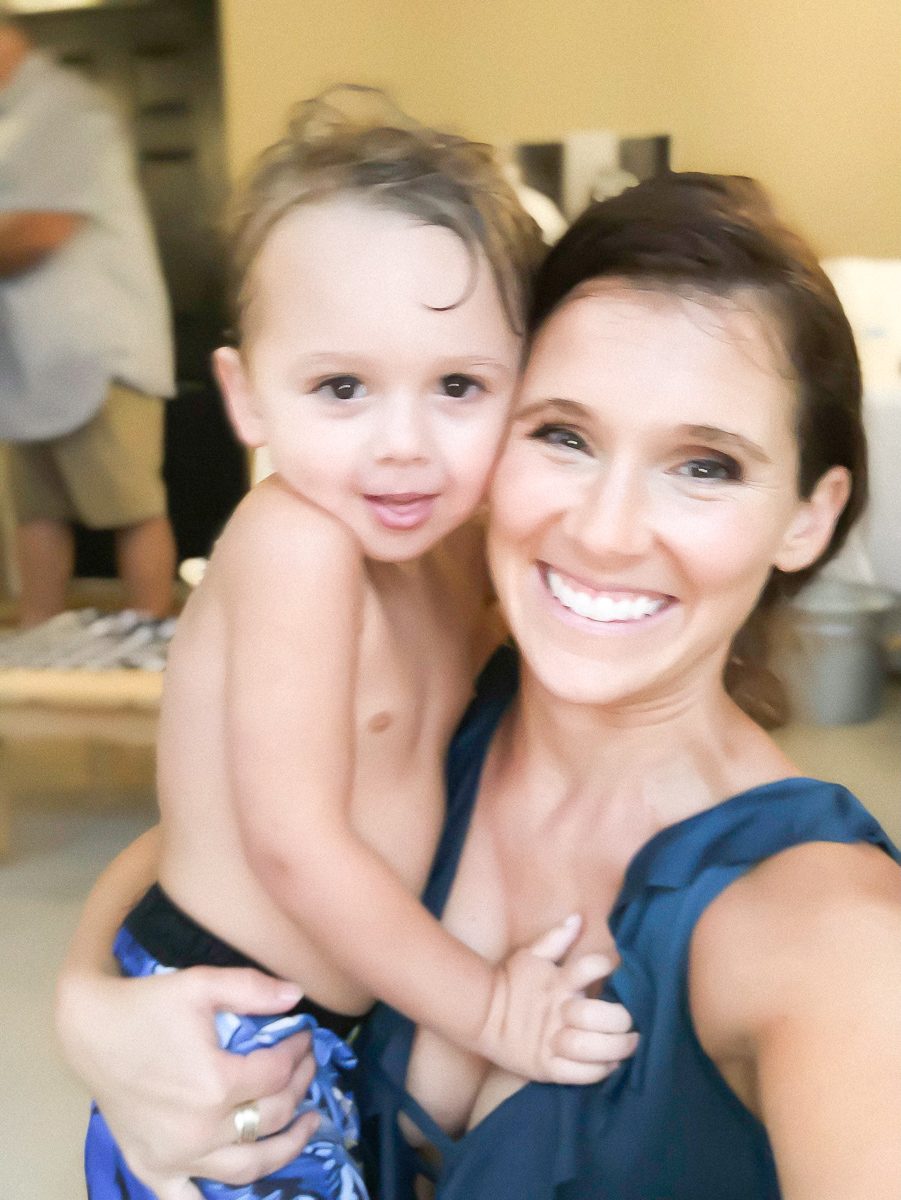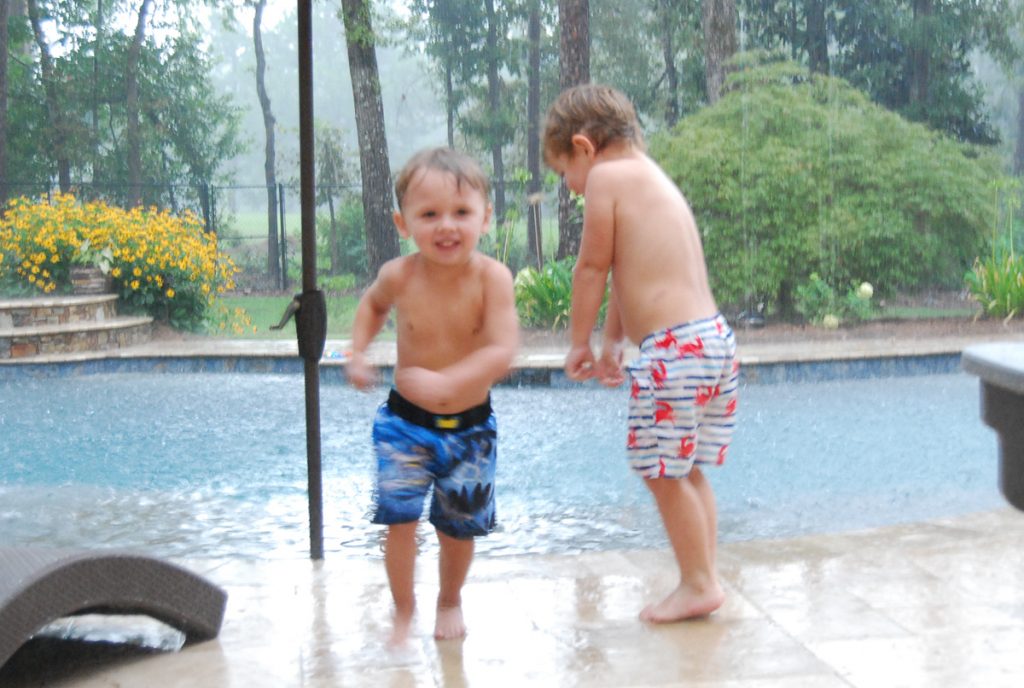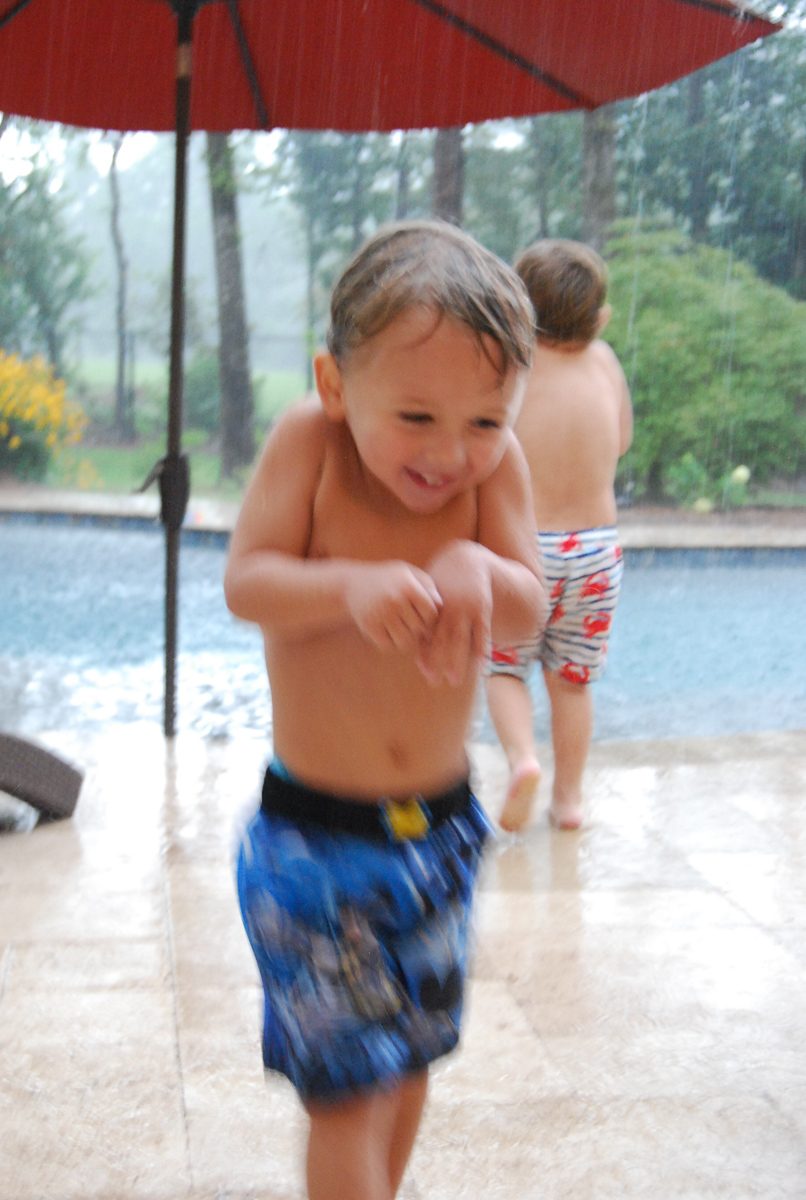 We took this family selfie the night before Britt's birthday. Our last selfie with 2 year old Britt man.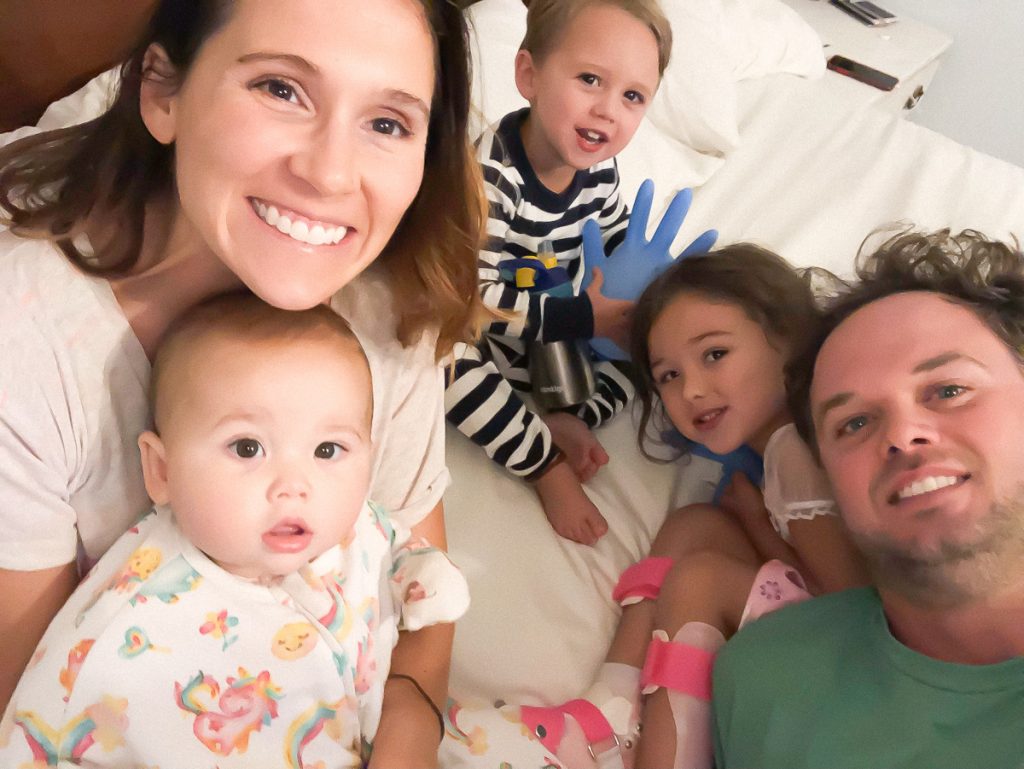 Britt Colby, we are so blessed to have you in our lives! You are still and always will be my favorite birthday gift. I could never think of anyone I'd rather share a special day with than you. I love watching you grow and discover new things. Celebrating YOU is my favorite.
A huge thank you to everyone that came out to celebrate! We are so blessed to have so many people that love our babies so well.
(Cake and petit fours by Sara White; invitations and party favor tags by pärdē; food and cookies prepared by my sweet mother-in-law and aunt; DIY balloon garland tutorial, DIY tutorial for poster prints.)